I'm so excited to join my Thrifty Style Team friends for our monthly hop. This month we changed it up a bit and are sharing Valentine recipes. You will LOVE all these amazing treats. Find the full list of links at the bottom of this post.
I'll be sharing my Cherry Chocolate Pretzel Ice Cream Cake!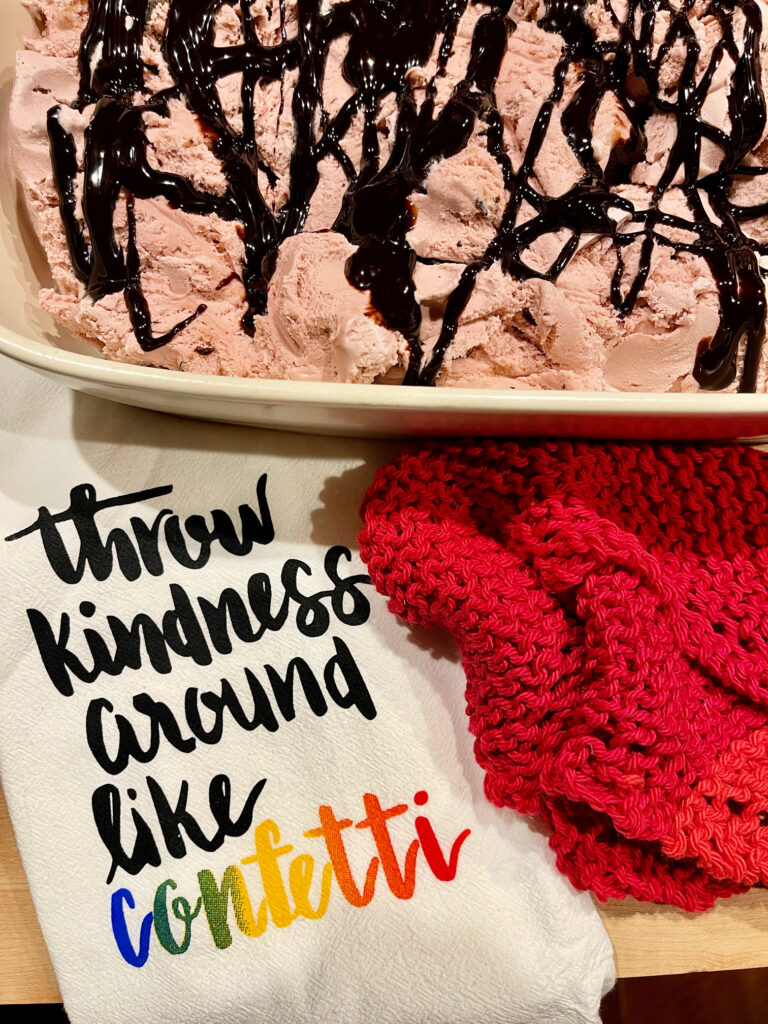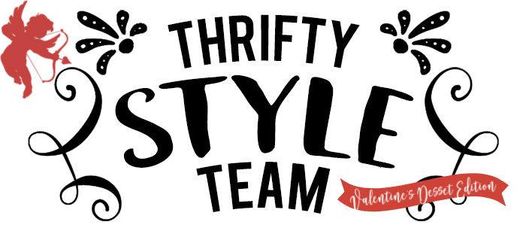 If you are coming over from my friend Lora B. of Create & Ponder, welcome! Didn't you love her Delicious Dessert Crepes!
When choosing a special Valentine dessert for this challenge, I knew two few things:
I wanted it to be Valentine colors (pink or red)
I wanted it to include ice cream
I decided it would be fun to make an ice cream cake!
If you ask my family what their favorite food is they will all say the same thing… "Ben & Jerrys." Last March as people were hoarding toilet paper my family was worried about keeping our freezer stocked!
And their all time favorite flavor of Ben & Jerry's? Chubby Hubby. Inside this pint is Vanilla Malt Ice Cream with Peanutty Fudge-Covered Pretzels with Fudge & Peanut Buttery Swirls. Chubby Hubby can be hard to find. Once my son called the Corporate Office for Ben & Jerry's and left a convincing message about the need for larger quantities of Chubby Hubby. So I added to my dessert requirements.
3. Pretzels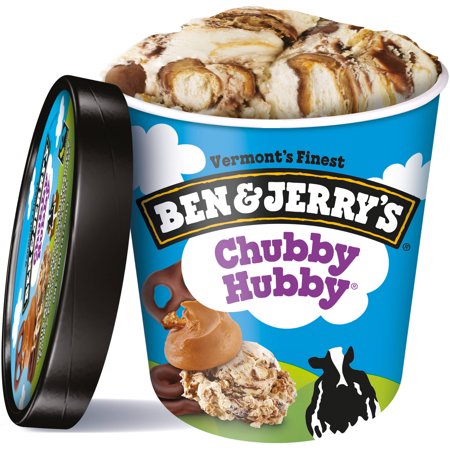 I did leave the peanut butter of the Chubby Hubby out for this ice cream cake, because I let the ice cream flavor I choose take the lead. I knew the Valentine Colors for this treat would be featured in the ice cream layer. I wasn't really feeling like Strawberry. And then scouring the ice cream freezers at the local super market I saw Black Cherry with Chocolate Chunks! Perfect!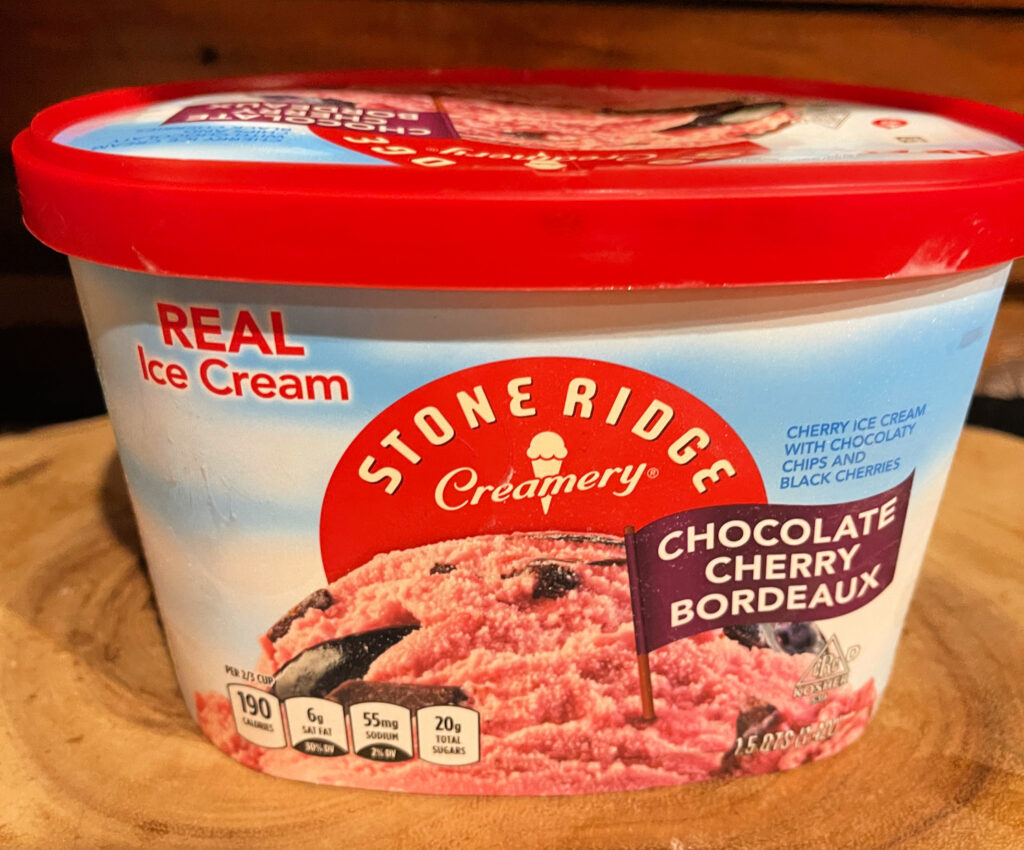 To fully embrace the pretzels I did a pretzel crust, broken pretzels and broken chocolate covered pretzels.
One of my favorite parts of this dessert is how easy it is to put together. You simply start layering everything into a 9 x 13 casserole pan starting with a crust.
I used a new product I found, Dots Pretzel Crumble. We have been big fans of Dots pretzels for the past few years. If you haven't tried these yet, you will thank me!! When we first started enjoying them, we could only find them at the hardware store. (Not sure why.) Then last year we started finding them in our local grocery store too. And then I found the pretzel crumble which makes things like crusts so easy!
After the crust I scooped up the ice cream and put it on top. Then drizzled chocolate sauce all over it.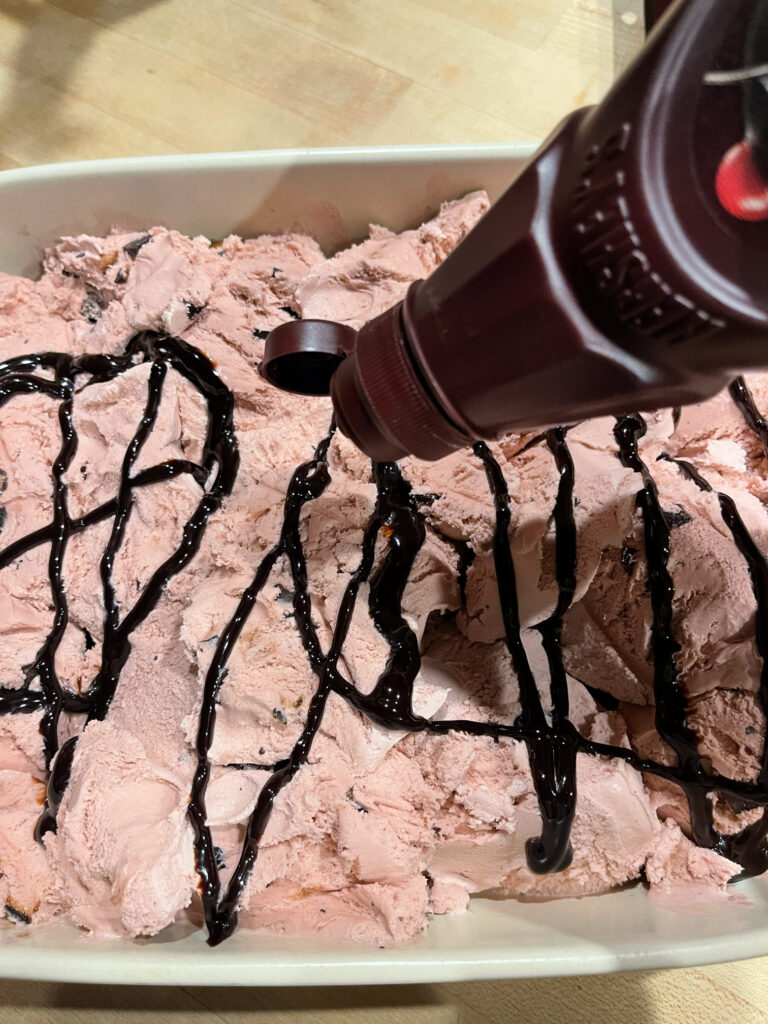 On top the chocolate drizzle broke up some mini pretzel twists and sprinkled them on.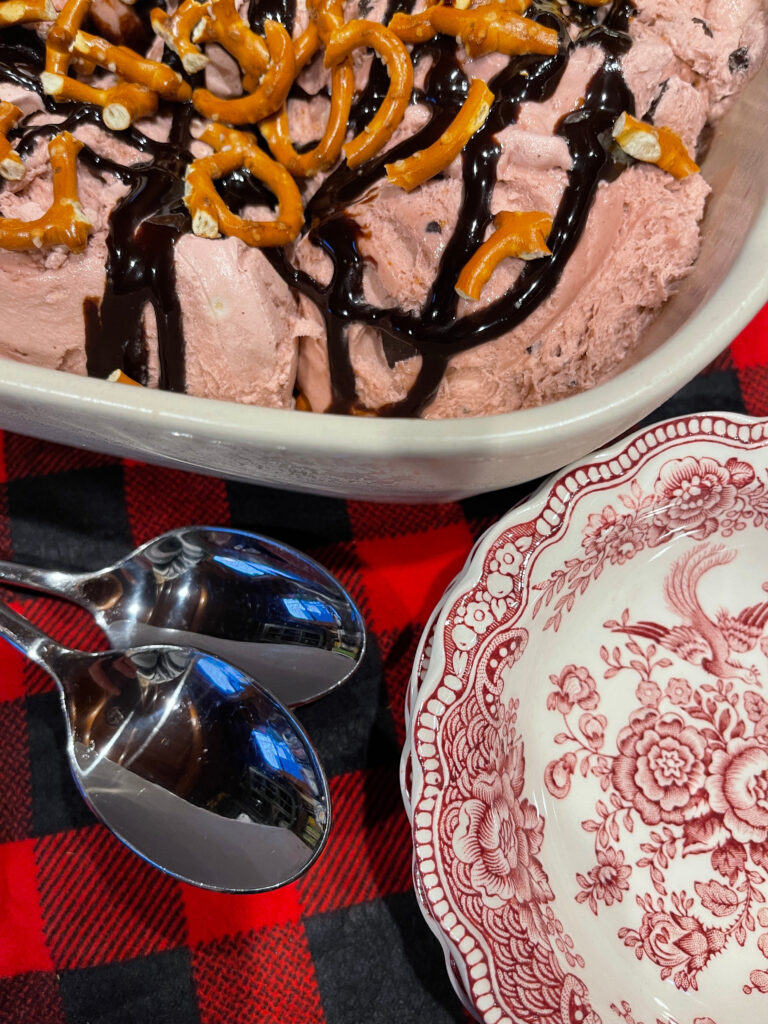 The whole dish went in the freezer then for a couple of hours. I actually put it out on our porch. One of the perks to our freezing Winter's in The Northwoods is that the porch is like a giant extra freezer!
When I came back to the kitchen and pulled the cake off the porch I spooned whip cream all over it. Then I sprinkled it with red and pink M & Ms and broken up chocolate covered pretzels.
One of my favorite things are vintage dishes and I loved using these little bowls for slices of my ice cream cake. I love the red and white pattern and color on them. So they are perfect for February!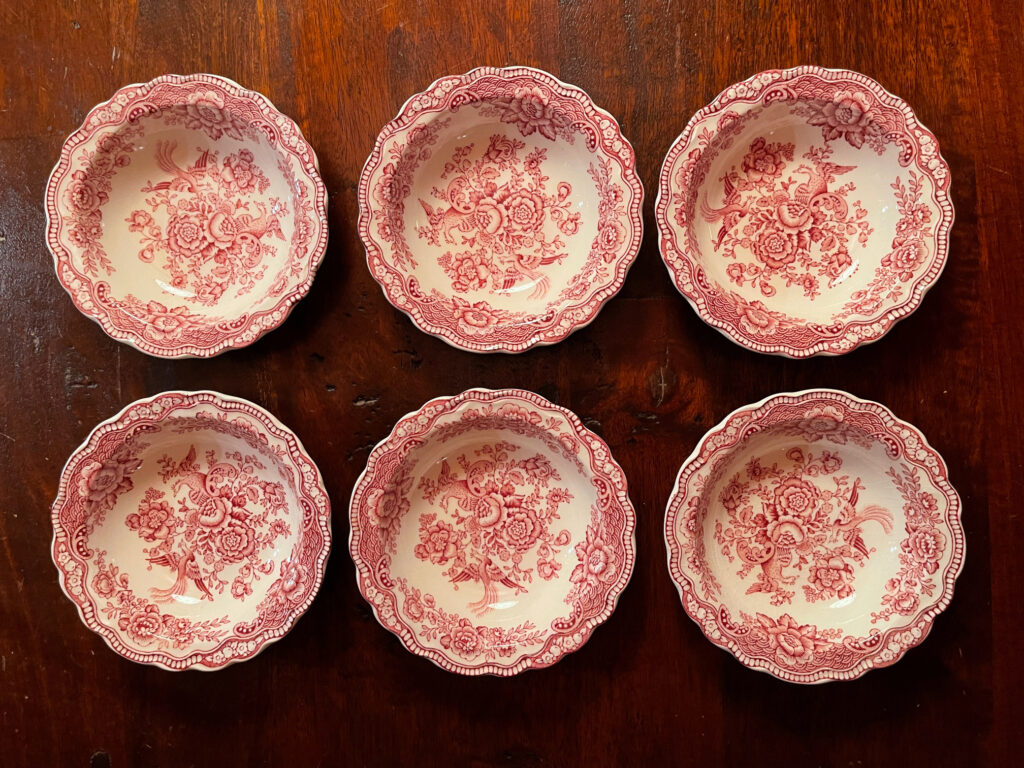 The I served it up on my buffalo plaid tray. It was a big hit for all my ice cream fans!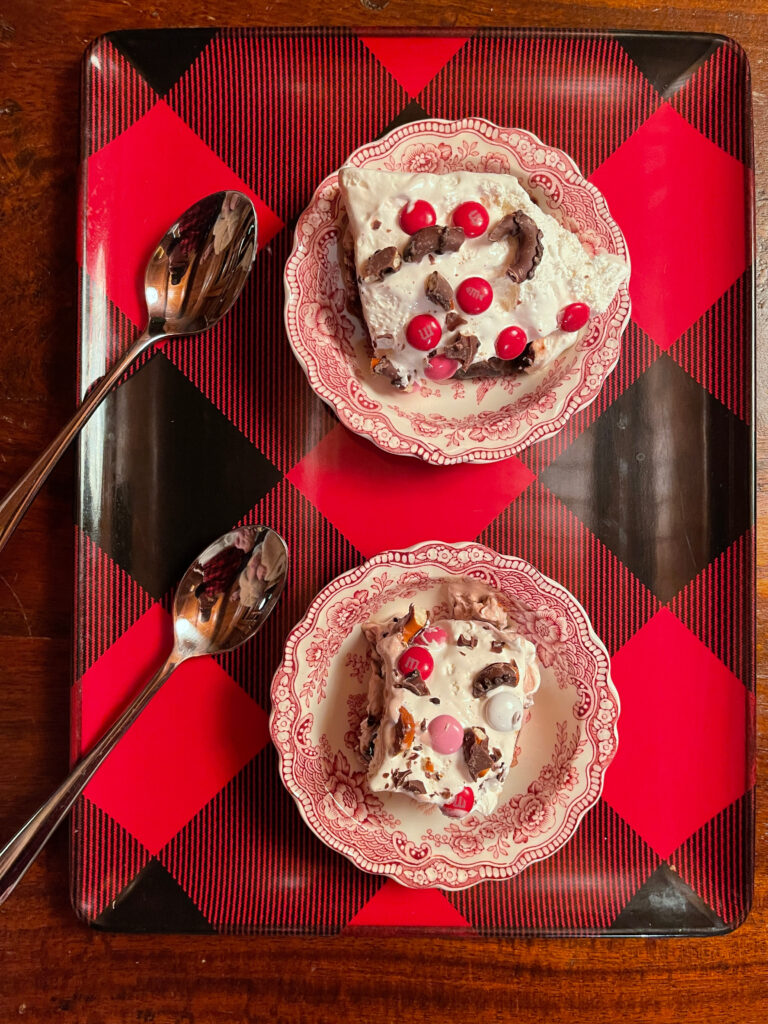 Thanks so much for stopping by! Next up on the tour enjoy the yummy recipe from my friend over at Our Crafty Mom – Heart-Shaped Red Velvet Cake Batter Fudge.
Shop the Post
Take the Tour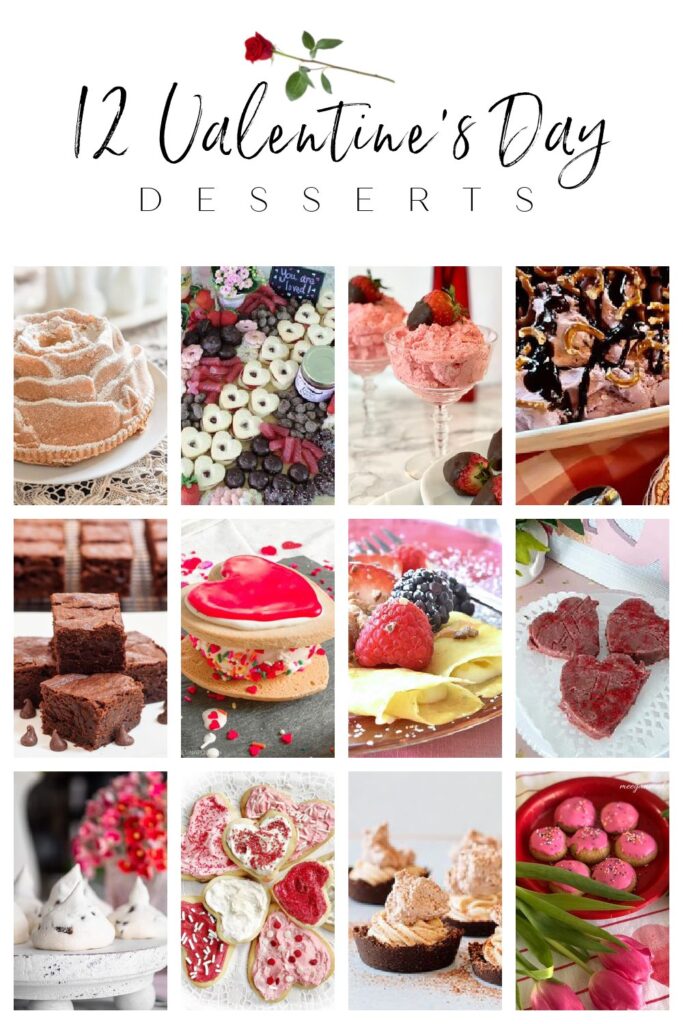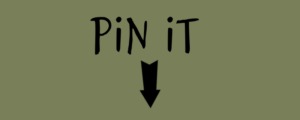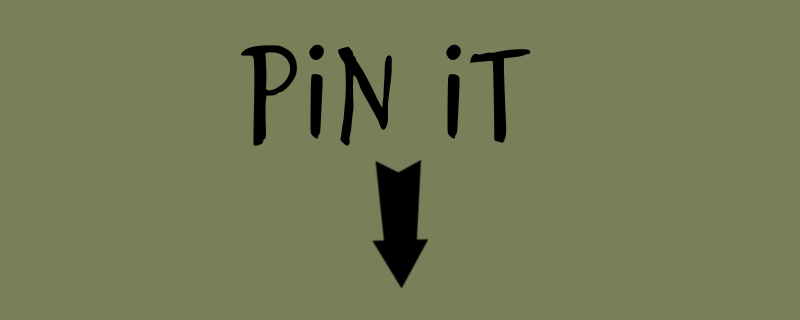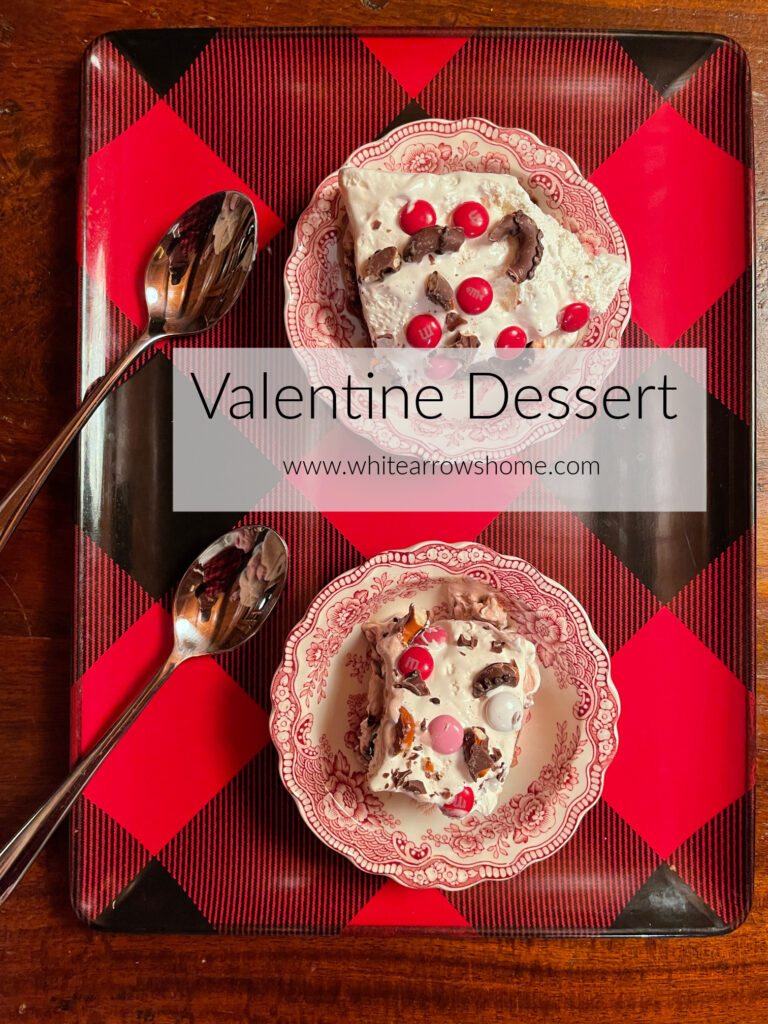 FOLLOW WHITE ARROWS HOME


Instagram ~ Facebook ~ Pinterest ~ Twitter ~ YouTube