When I was a little girl my god-father started a tradition that became one of my most special collections. He gave me a piece of Spode Christmas Tree China dishes.
(Affiliate Links are shared for your convenience, read my full disclosure here.)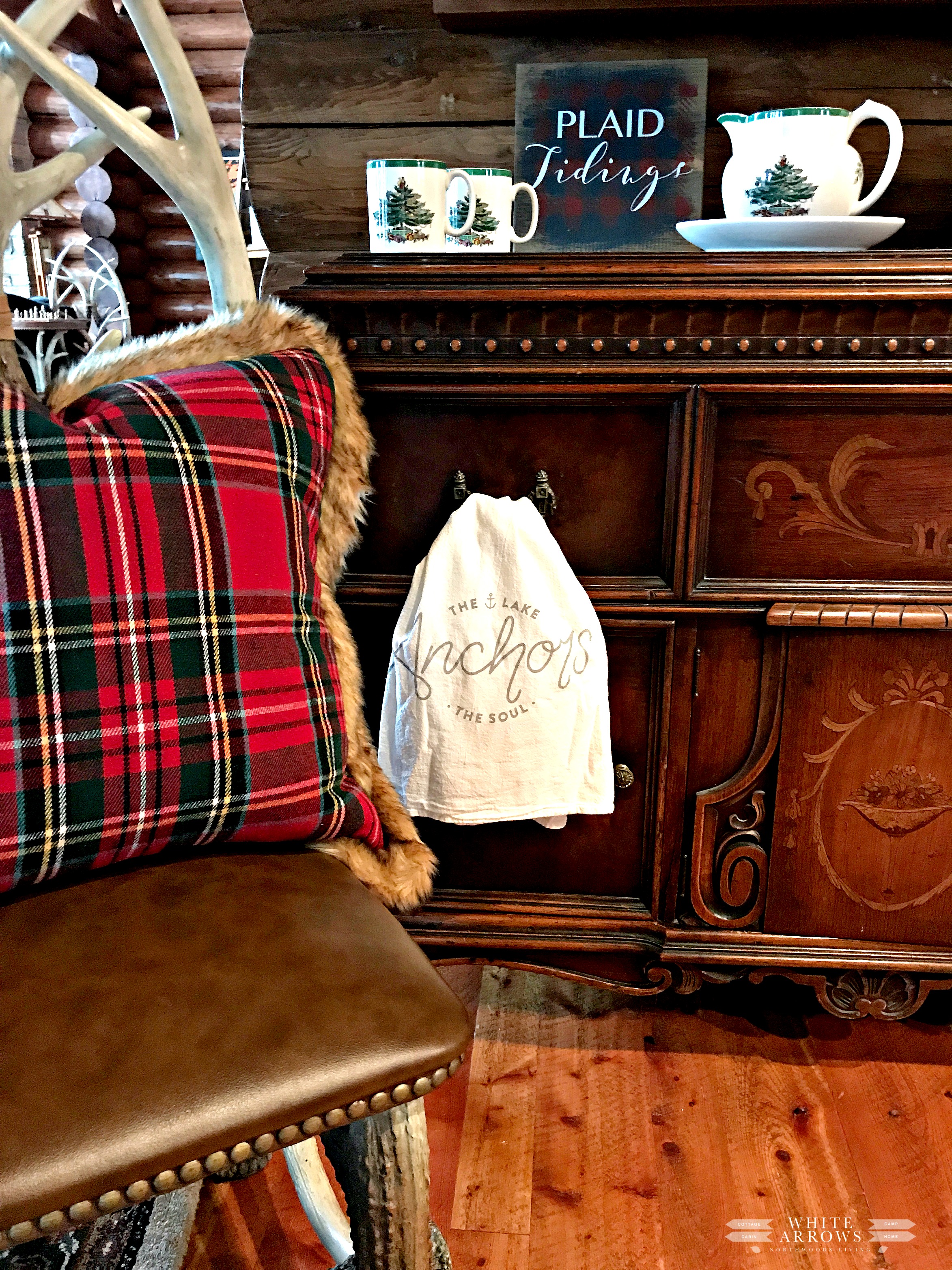 It became one of my favorite gifts and when I got my first apartment after college, I had a collection of Christmas dishes to decorate with and enjoy that first holiday.

As I got married and started my family I started adding to my Spode with pieces I didn't have yet, but found in the aisles of TJ Maxx.
I also enjoy mixing and matching my Spode with plaid dishes I find especially during the holiday season from Pier 1, Hobby Lobby and department stores like Macys.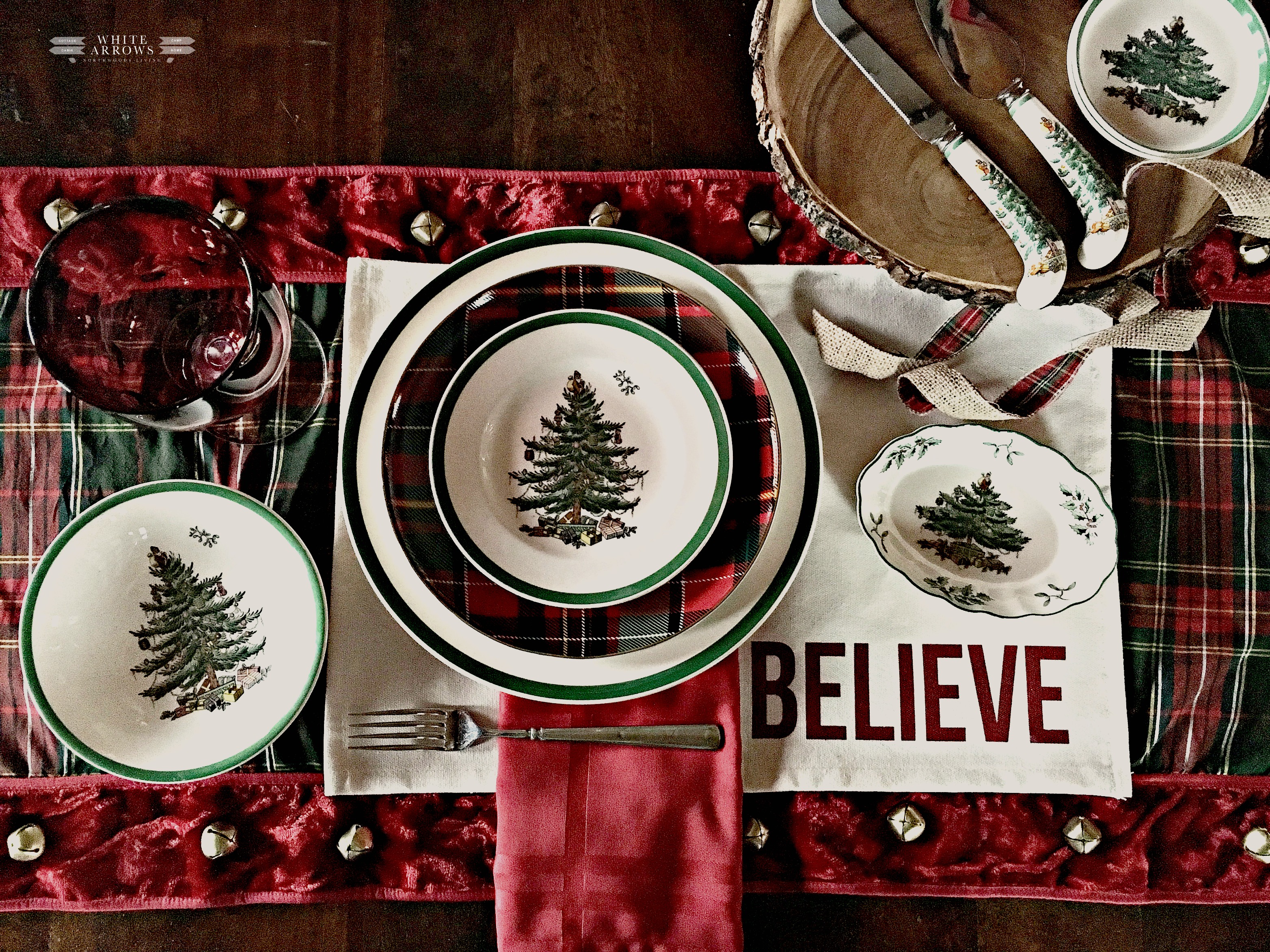 My Spode is fun to mix into Holiday coffee bars and hot chocolate stations too!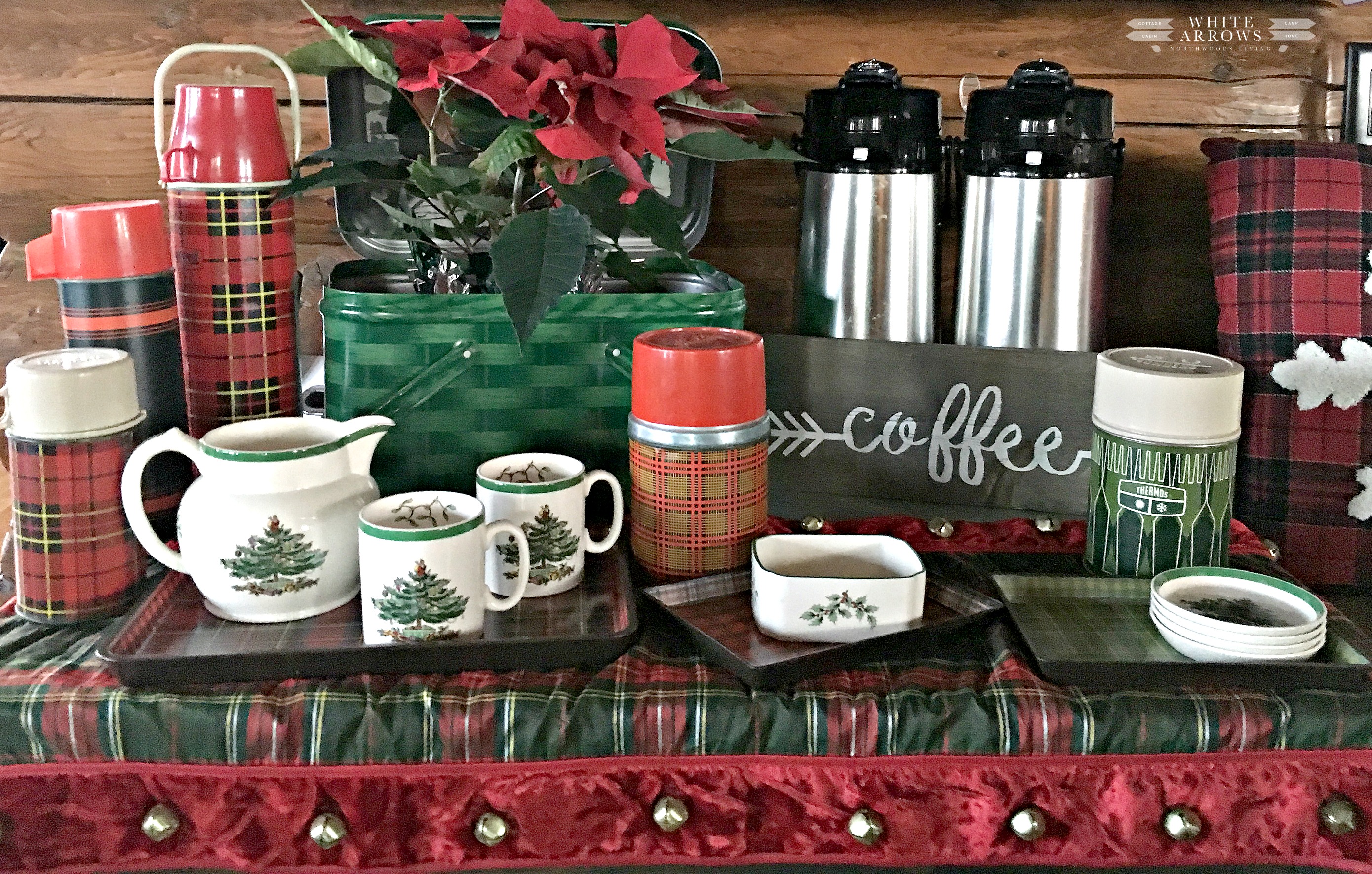 When trying to decide on the perfect gift for a daughter, niece, god-daughter or a newly married couple, start the tradition of Christmas China.
Top Ten Christmas China Gift Ideas
My mom has the Lenox Holiday and I love when she uses it over the Holidays. The holly berries and gold edge are so elegant.
Pfaltzgraff Winterberry makes special everyday dishes for the Holiday and transitions to more formal settings with ease.
Nikko Holiday Greeting setting is a pretty option with its scalloped green edges and traditional tree.
One of my favorite Holiday China patterns is Waechterbach Christmas Tree. Even though this pattern is discontinued it would be a fun one to keep an eye out for at vintage shops of on websites.
Several other Lenox patterns are beautiful collections to start like Winter Greetings, Holiday Nouveau, Winter Greetings Plaid.

Johnson Brothers Friendly Village dishes can be beautiful all winter long with their snowy scene.


 Johnson Brothers Friendly Village
Dancing Snowflakes by Pfaltzgraff is a fun and whimsical choice in traditional red and green.
Pfaltzgraff Dancing Snowflakes
There are several more patterns out there, these are just ten of my favorites for starting a gifting tradition for your loved one.


Follow Along
Instagram ~ Facebook ~ Pinterest ~ Twitter