I am so excited to be one of 23 amazing blogs featured in the Christmas Tour of Homes this year! The tour lasts for five days showcasing a few each day. Thanks so much to Carol of The Red Painted Cottage , Sherry of  Savvy Apron and Nicki of Sweet Parrish Place for all your work to make this tour wonderful!!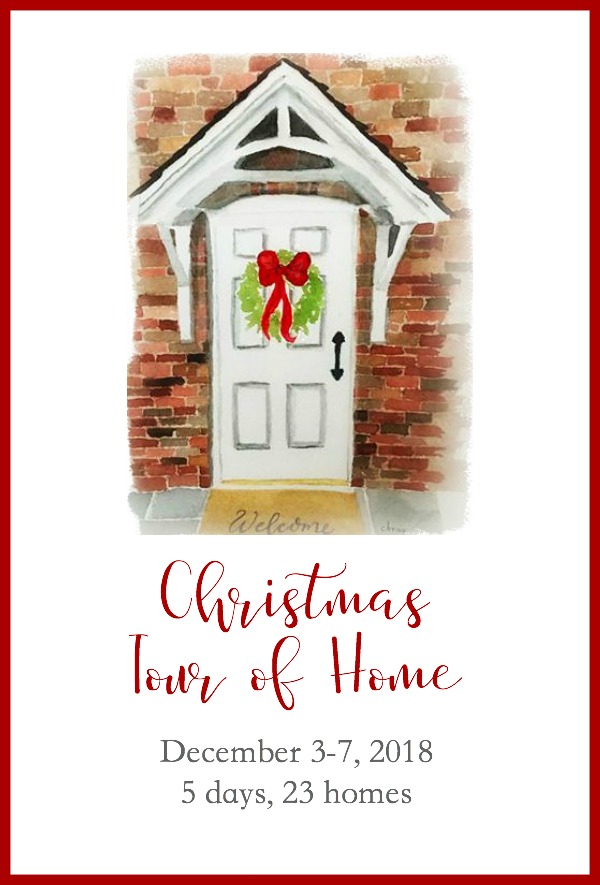 For those of you new to my blog, Welcome! I am so excited to get to know you! I live in the Northwoods of Wisconsin where for the next several months we will be surrounded by snow flocked trees and frozen lakes!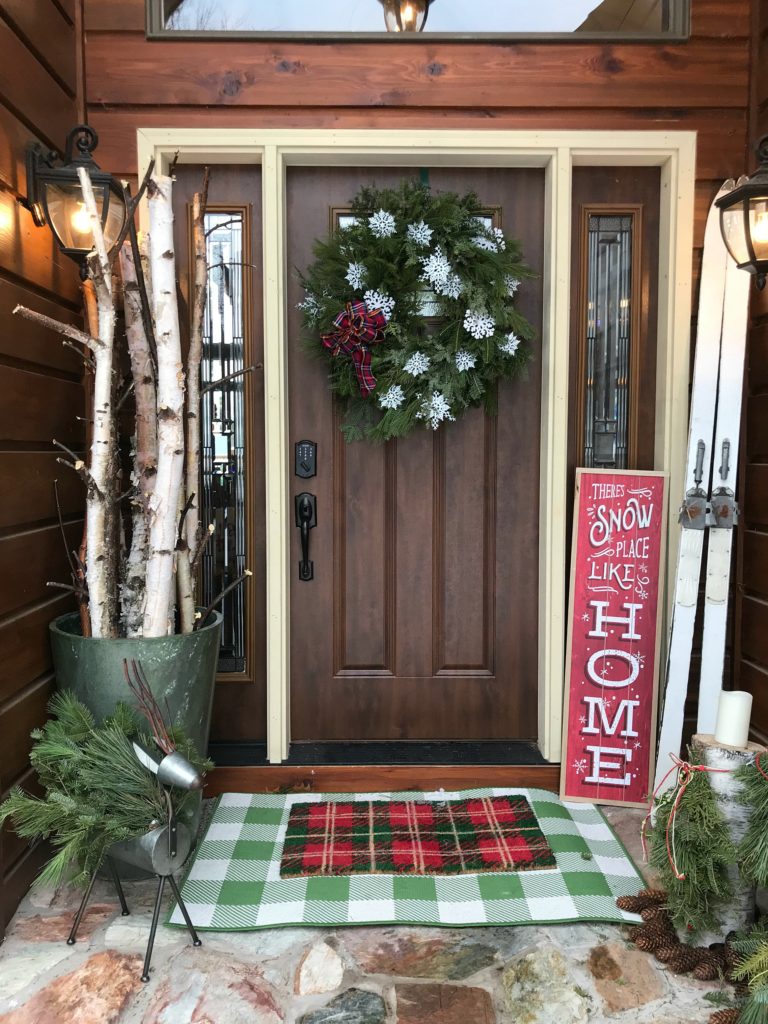 I'm sharing a special home tour today. I was honored to be asked to decorate one of three homes showcased this year in the Manitowish Waters, Wisconsin Lioness Tour of Homes. Julie, of Northwoods Home Rentals asked me to decorate one of the gorgeous homes her property management company rents out. The Grand Getaway is just one of the amazing homes, cabins and lodges Northwoods Home Rentals has available. To read more about the front porch decor visit this post.
I'm sharing the Home Tour of this beautiful lake house and how I styled it in several parts. Today I'm sharing the kid spaces. The loft for Christmas Fun for the kids and the Winter Wonderland Girl's room! There's a peek at the Mud Room and the kids' favorite tree.
Kids' Loft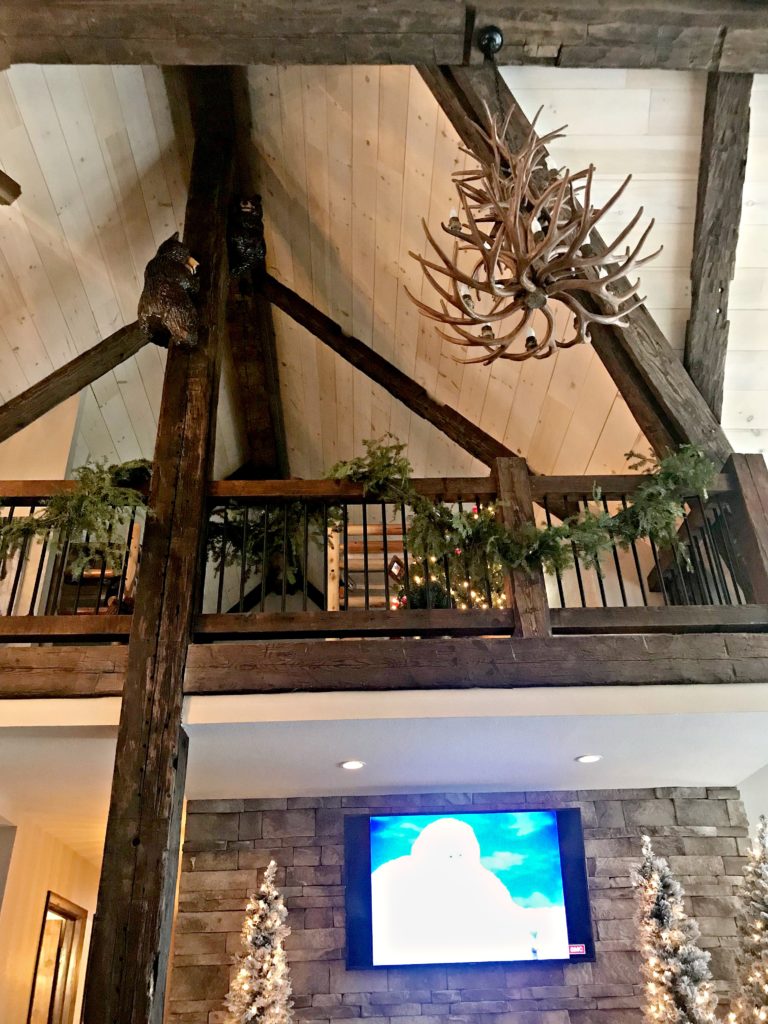 The view up the loft bunk room.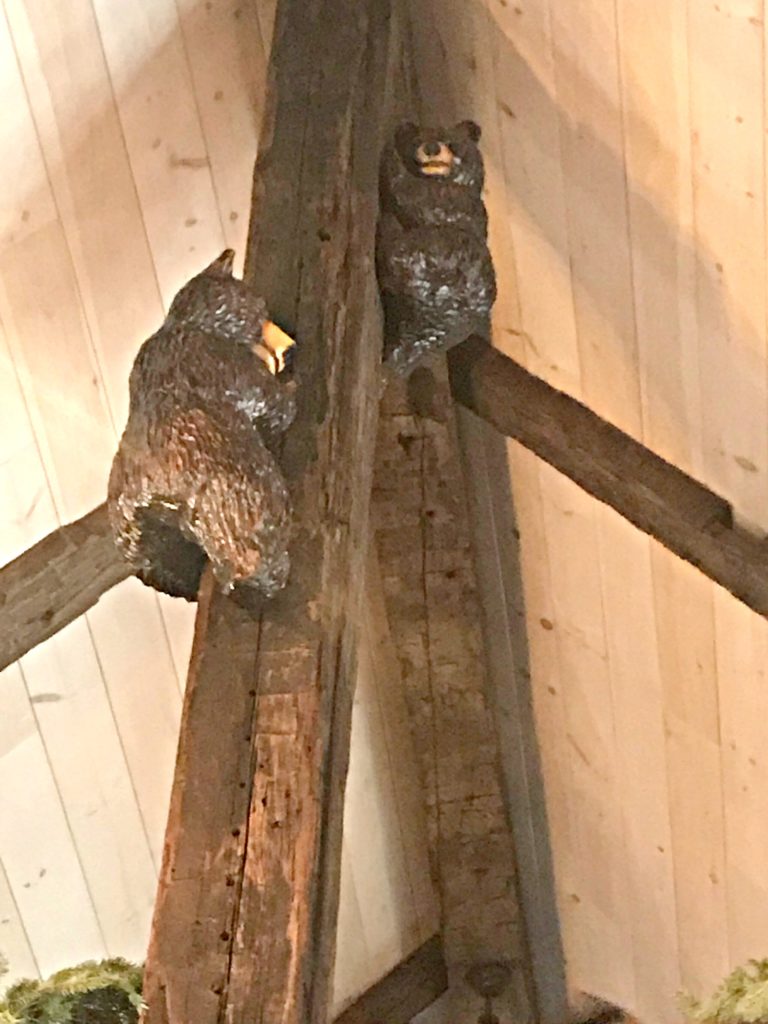 Two carved bears sit atop the highest beams.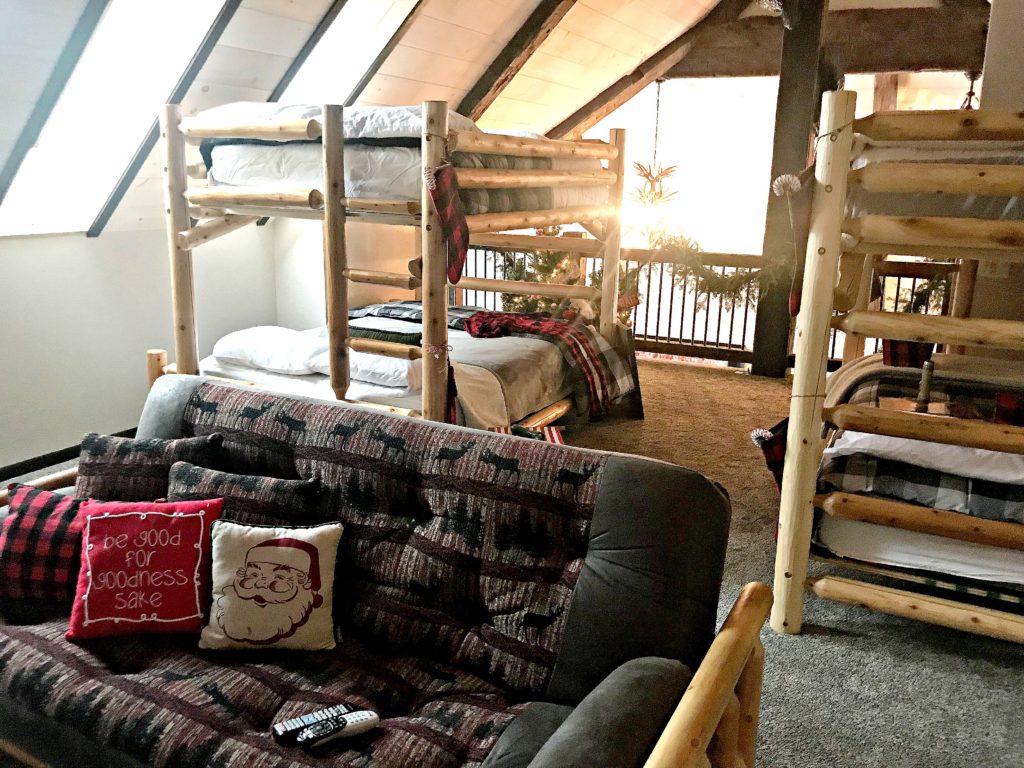 The bunk room has two bunk beds with full sized mattresses and a futon for movie watching or adding more cousins!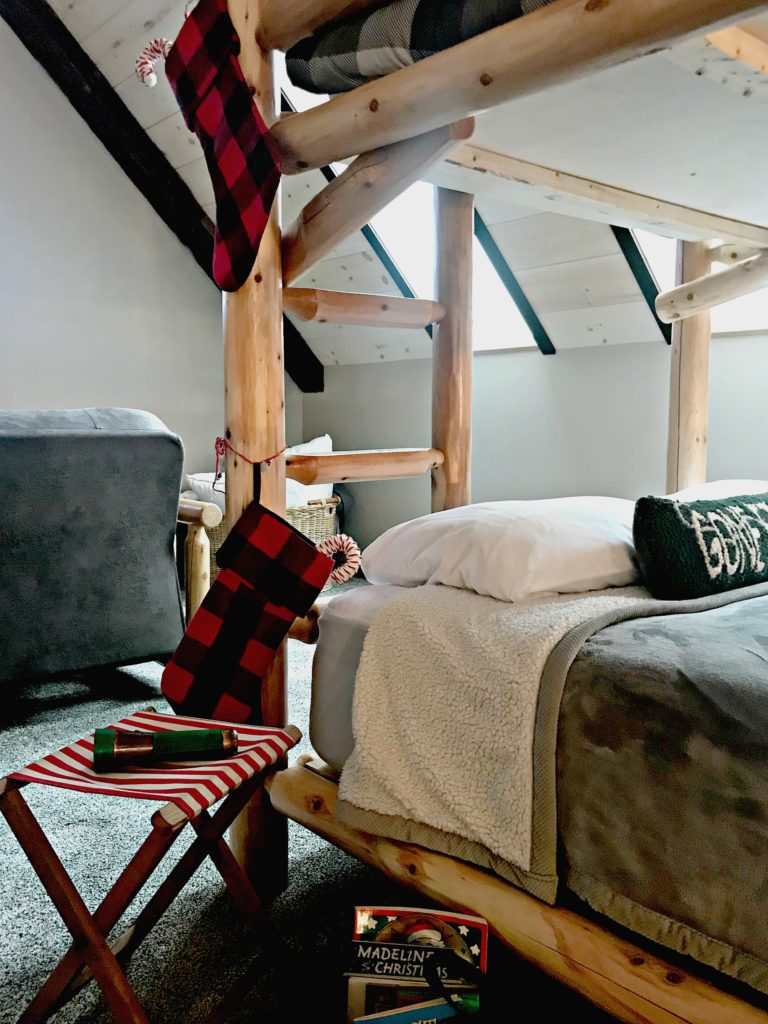 A vintage camp stool holds a flashlight perfect for reading Christmas books into the night.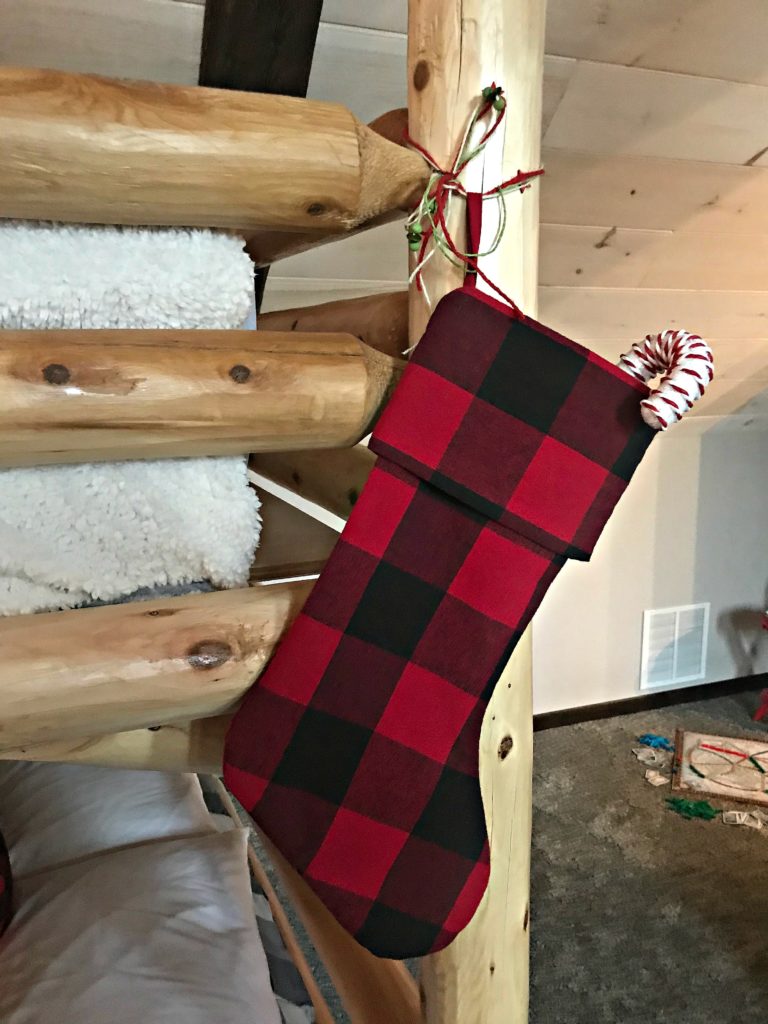 A buffalo plaid stocking hangs from each bunk with a sequined ornament candy cane stuck inside.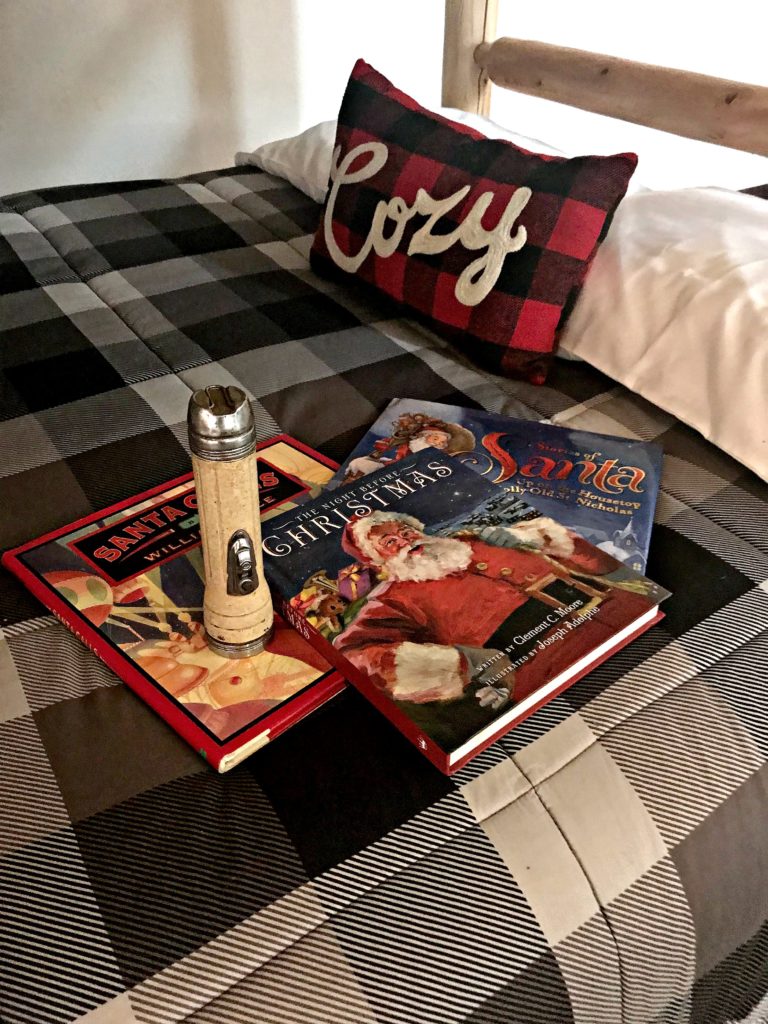 My favorite Christmas Book? Santa Calls by William Joyce. I loved reading aloud to my students when I was a teacher and loved reading it to my children.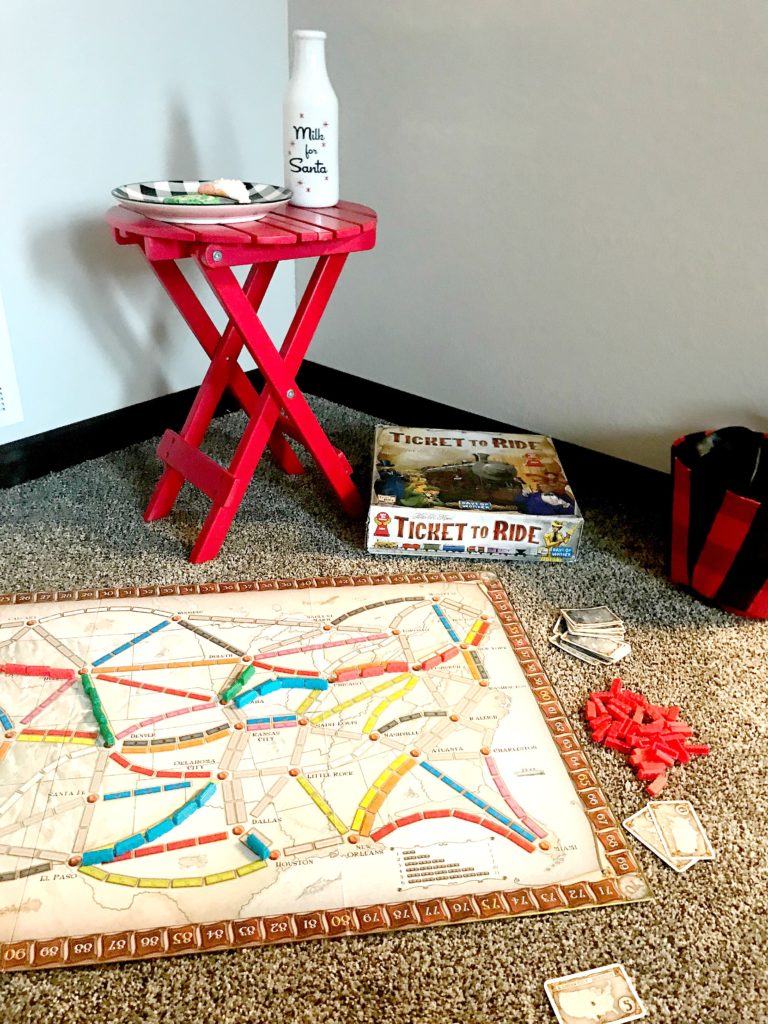 A corner of the loft is set up and ready for favorite games and Santa treats. Read more about our family's favorite games, like Ticket to Ride, in this post.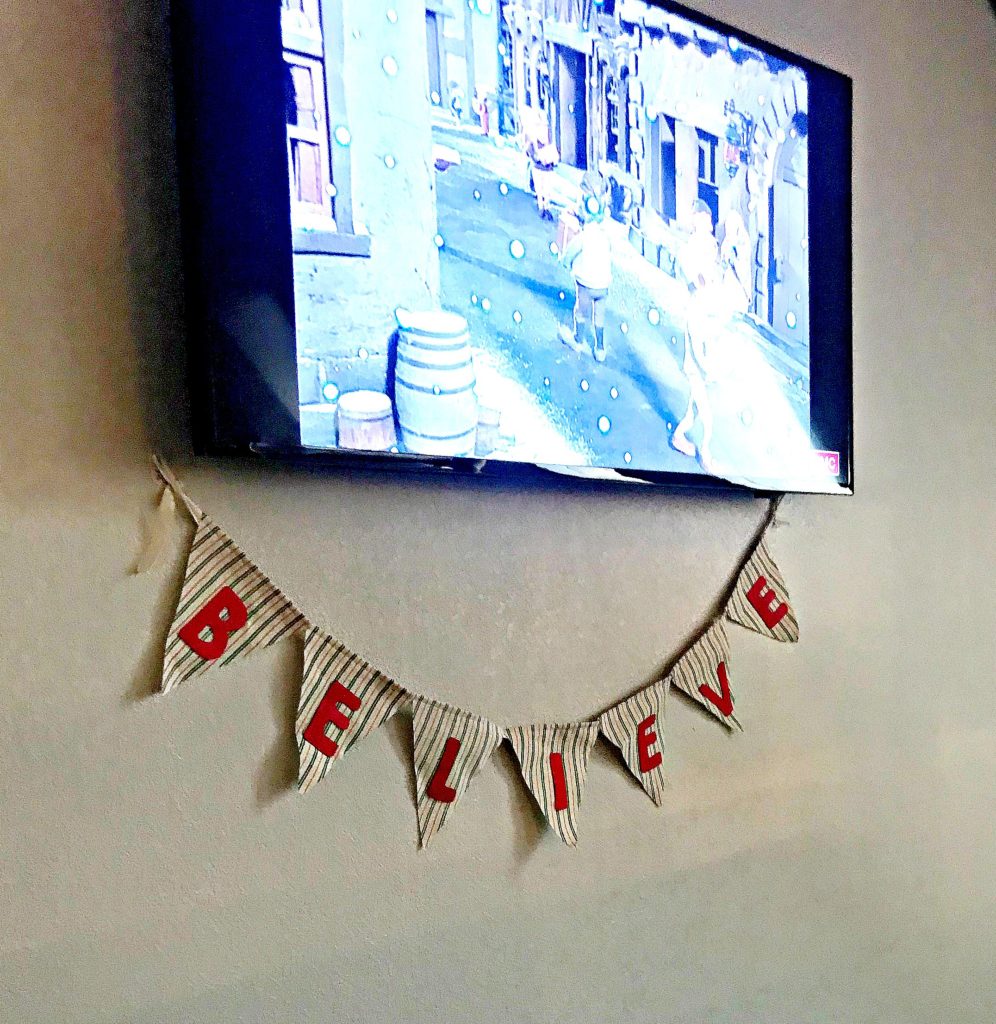 A BELIEVE banner hangs below the tv with a pretty reminder for all.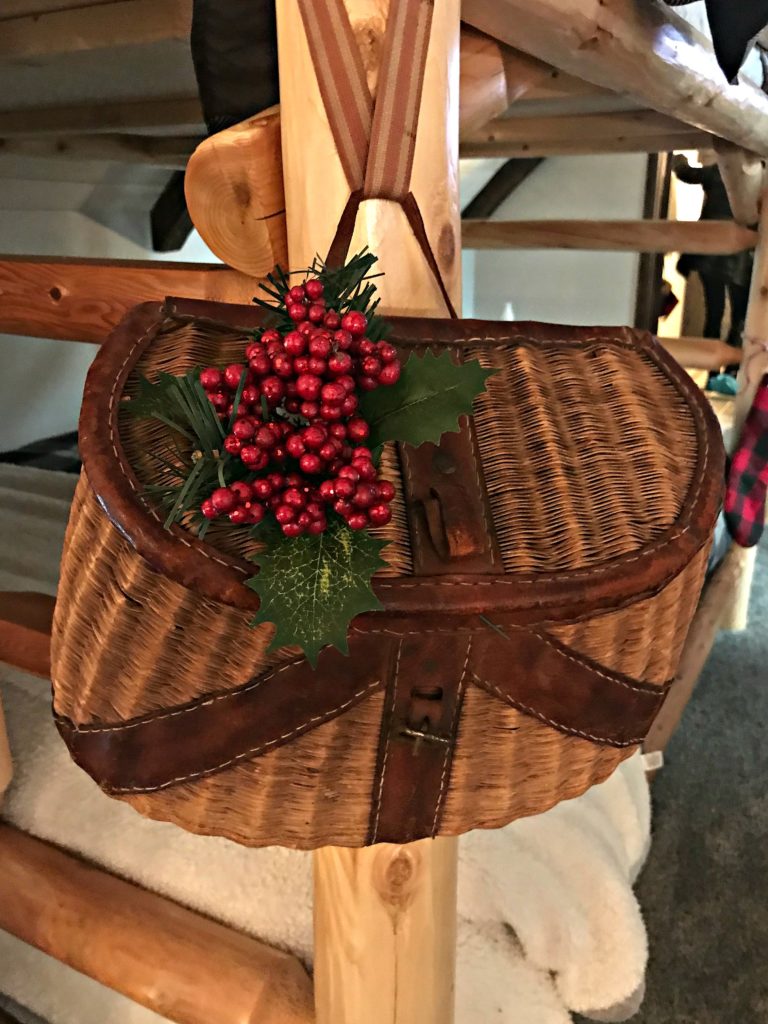 An antique fishing creel hangs from one of the bunks with a spray of berries and holly.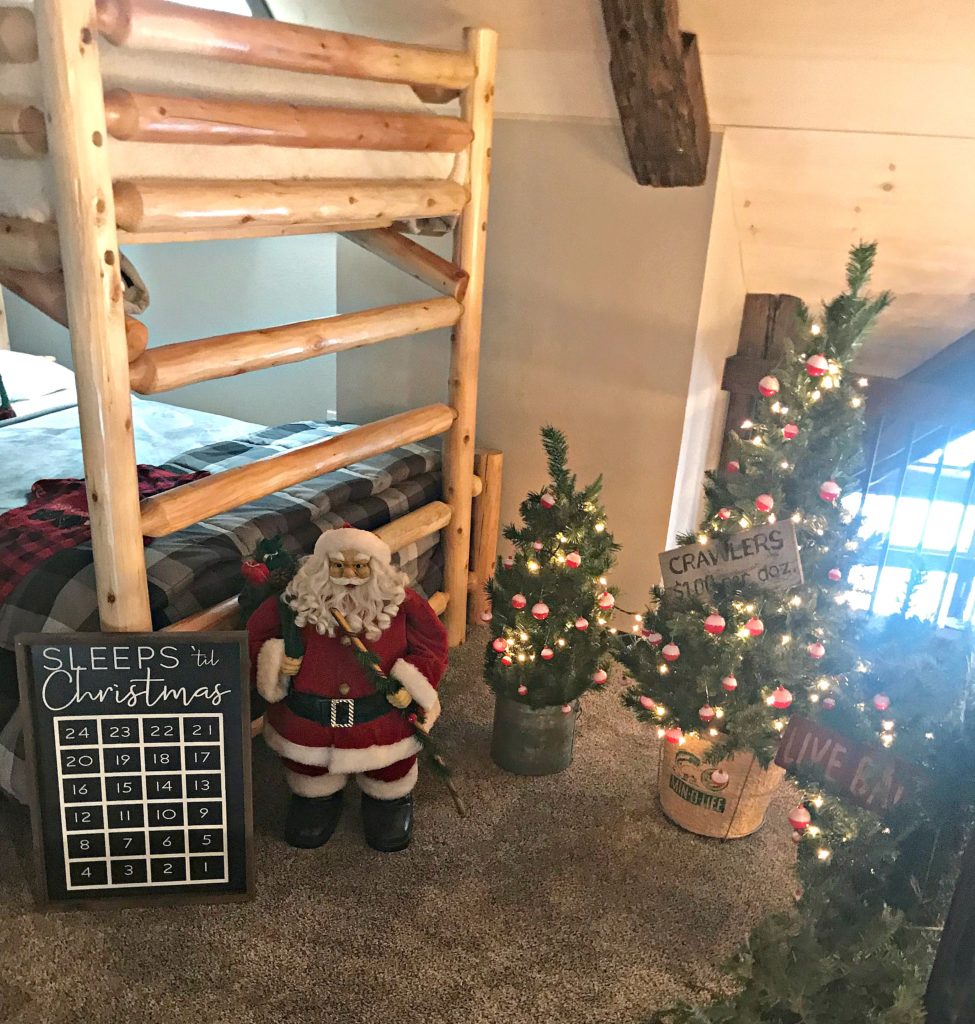 A favorite Santa found years ago at a garage sale helps the kids count the "sleeps" 'tl Christmas.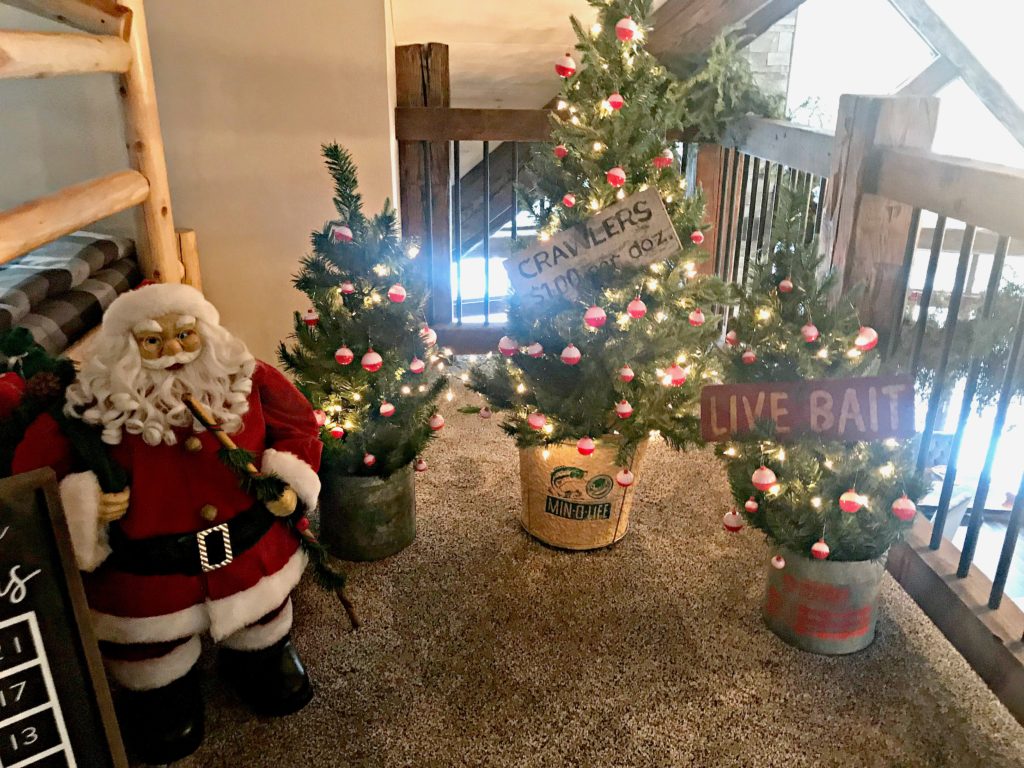 Vintage minnow buckets are the perfect resting spot for a trio of little trees. Red and white bobbers become ornaments and Vintage Cabin Signs are tucked inside.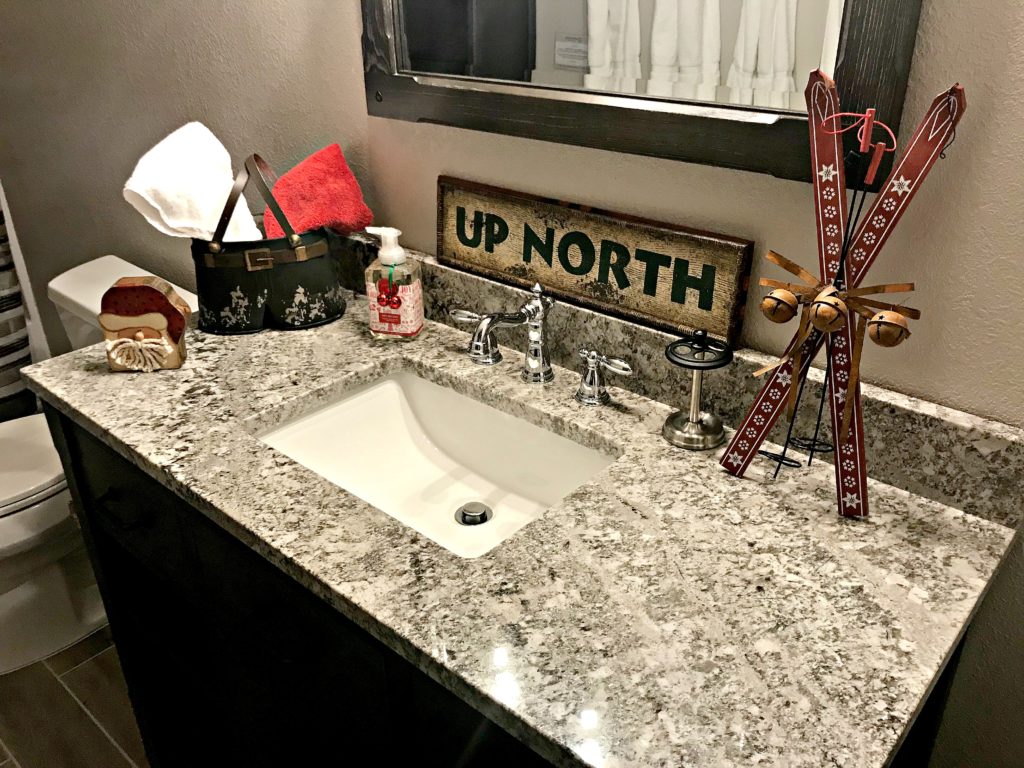 A few Christmas and Northwoods touches top off the loft bathroom. The Up North sign is from Vintage Cabin Signs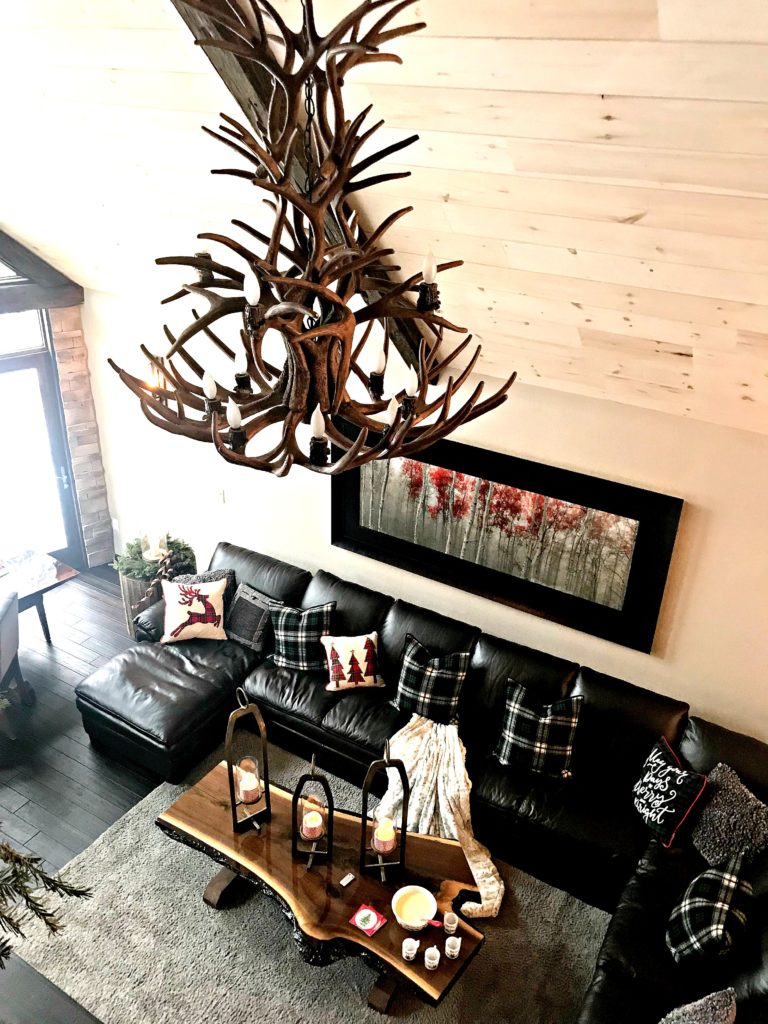 The view down below from up in the loft. See more of this space in my next post.
Girl's Bedroom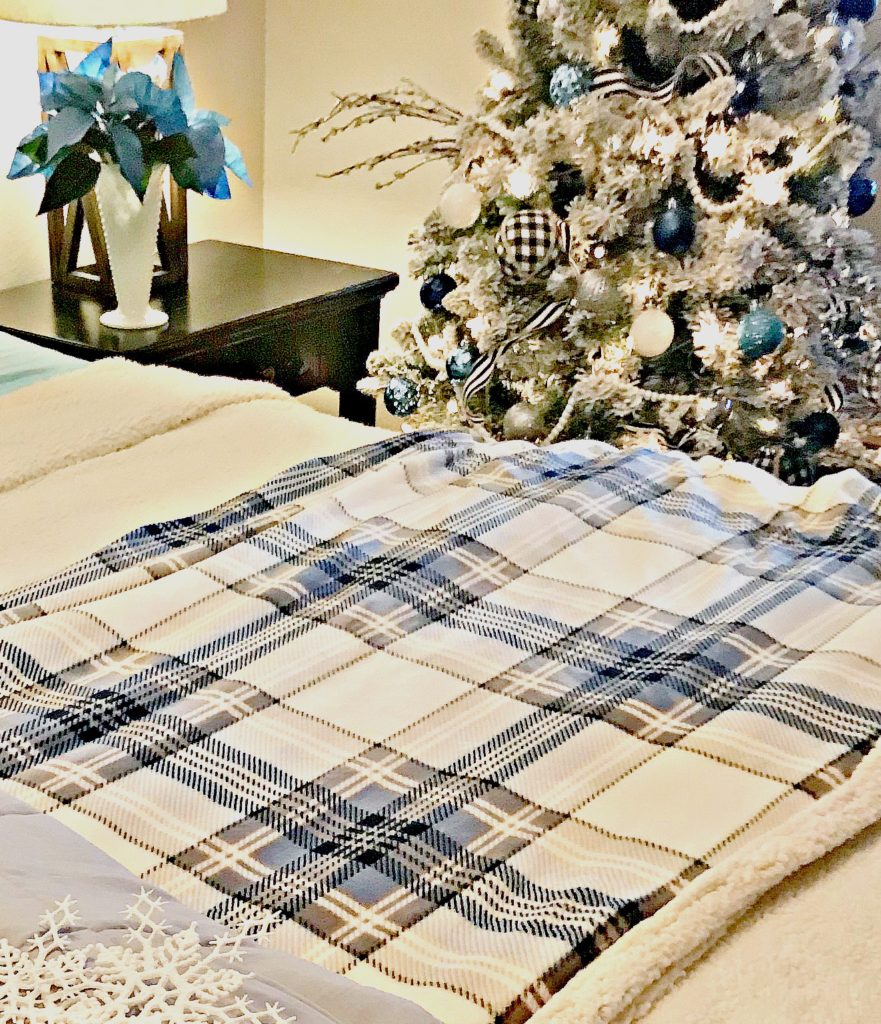 Blue white and black and white buffalo plaids make this space a perfect winter wonderland for any girl young or old. A flocked tree holds shimmery ornaments, sprays of faux snow and black and white stripped ribbon. Cut blue poinsettias give joy from their milk glass vase.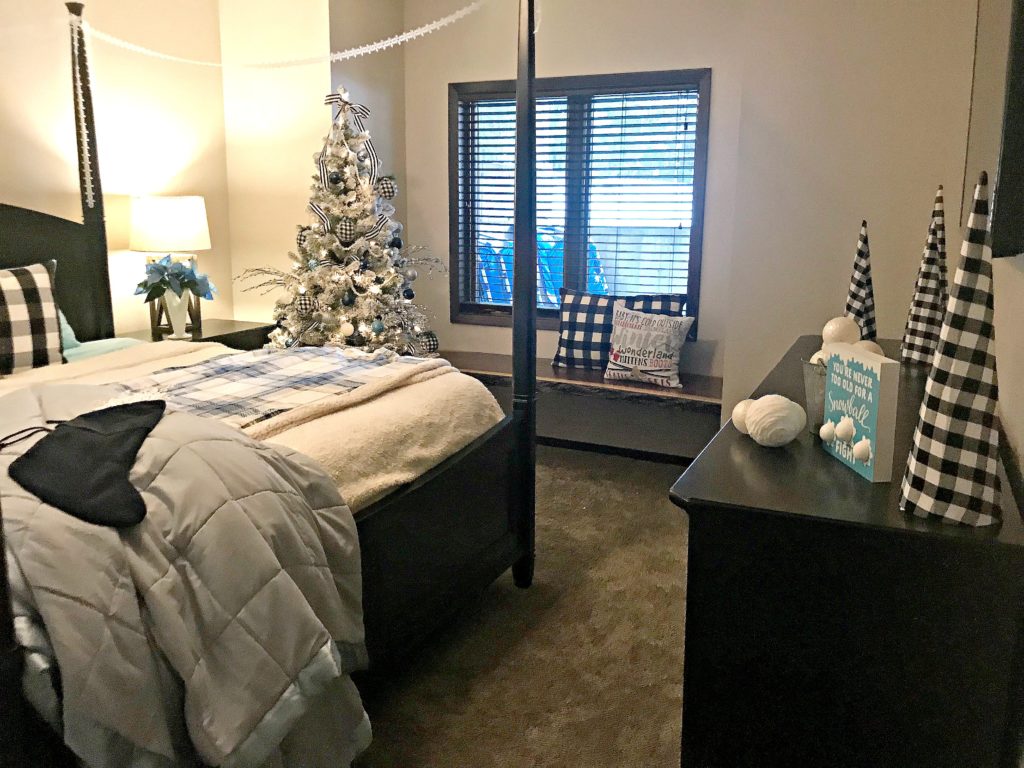 I hung snowflake ribbon from the four poster bed all the way around. Black and white buffalo plaid accessories work so well with blues.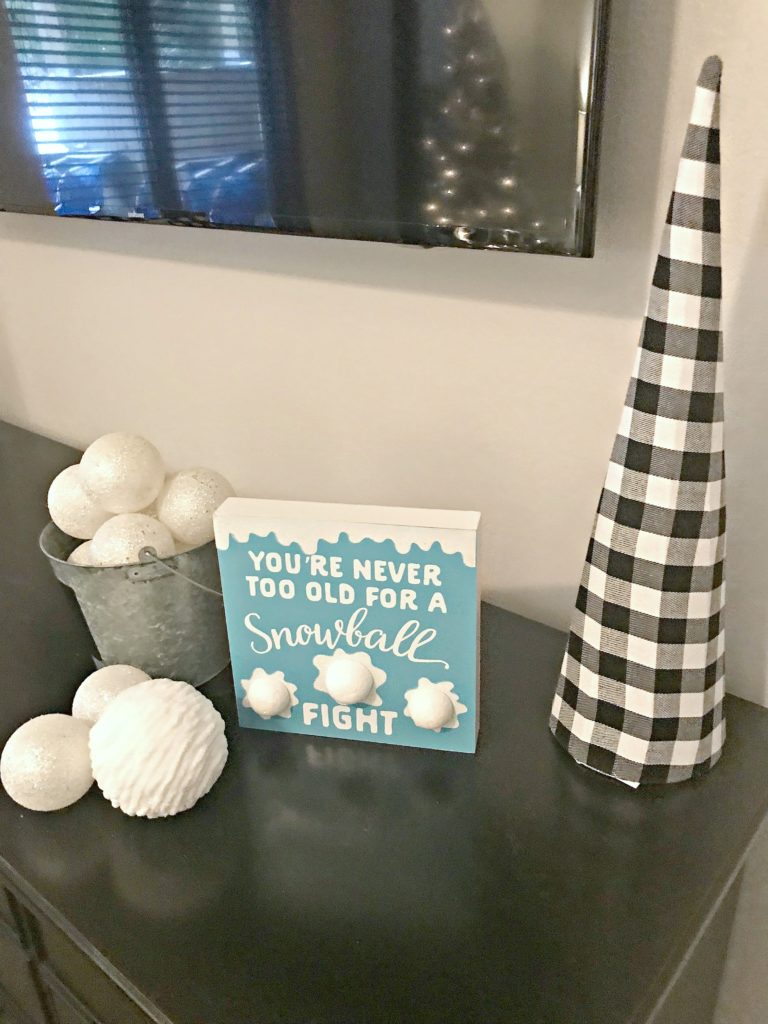 Truth.
Mudroom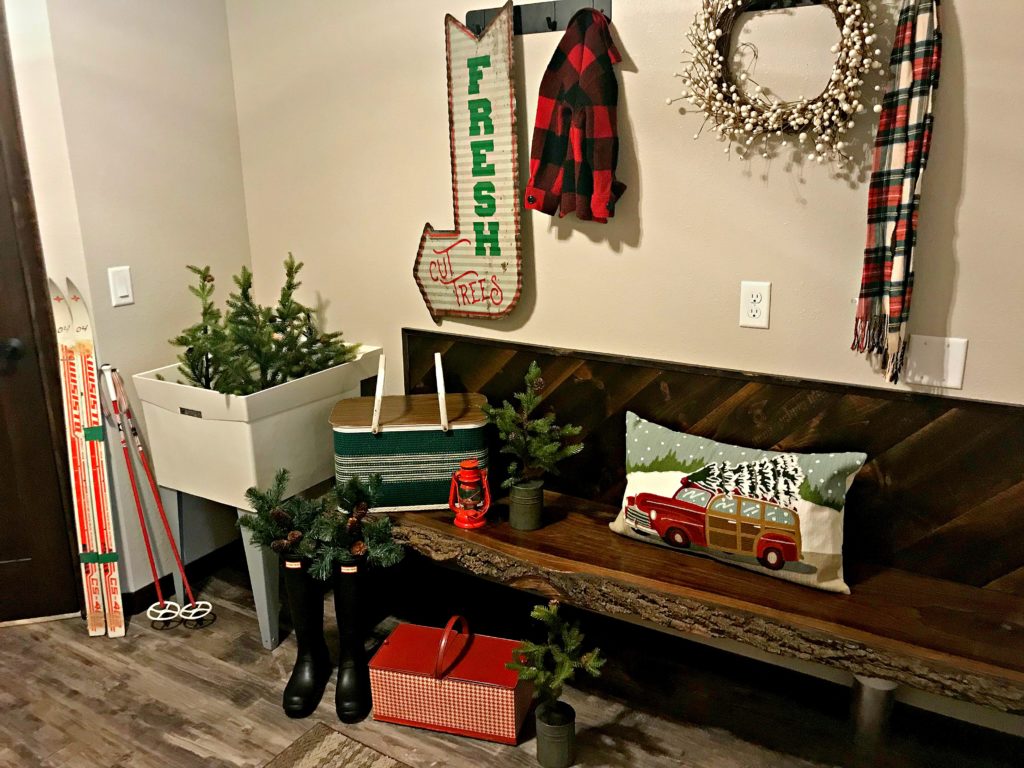 A landing zone like this mudroom is essential for coming in from snowball fights!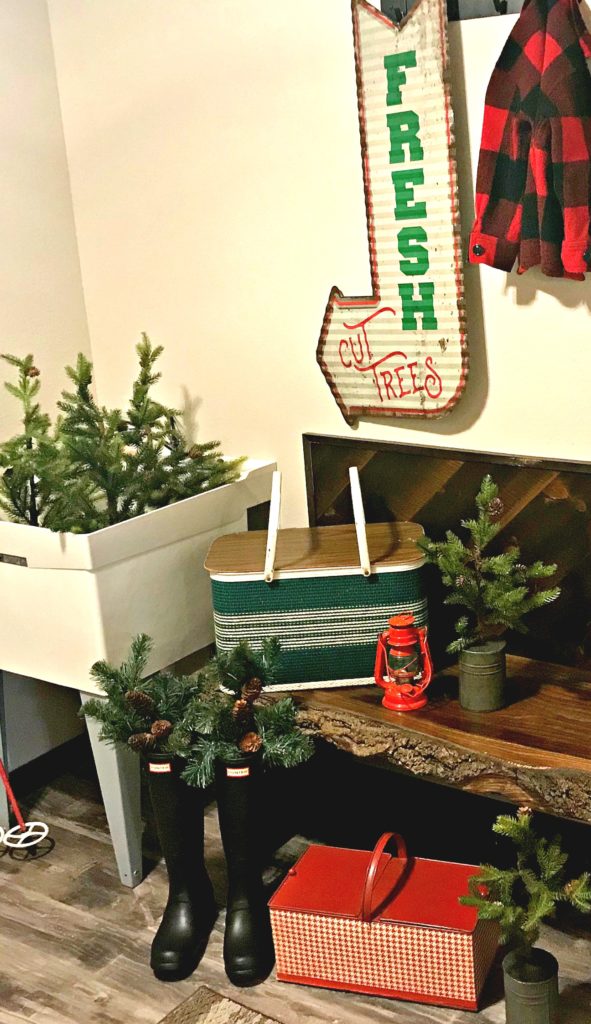 Little Green trees are surrounded by vintage picnic baskets and tins.
Kids' Favorite Tree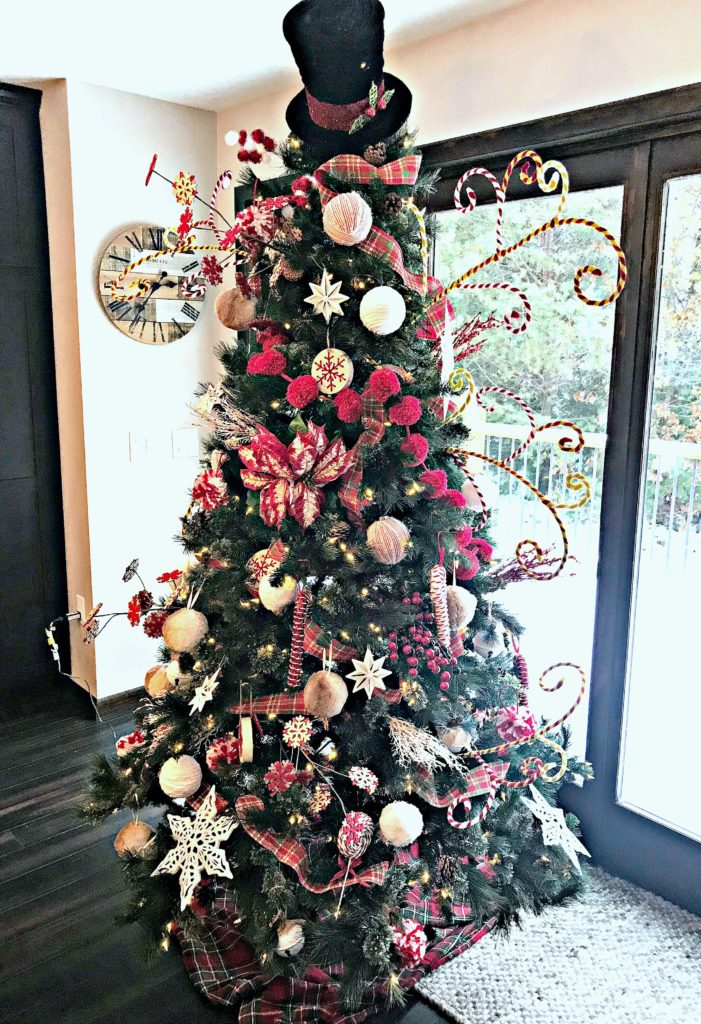 This whimsical tree in the kitchen is a kids' favorite. Ornaments sharped like candy, snowflakes, ponpom balls and topped with Frosty's hat, this tree just makes you smile! And curlyque sticks make it seem like a tree right out of Whoville.
Sign Up for my newsletter and follow me on social media so you don't miss my next posts sharing this amazing house tour! I'll be sharing the basement/game room, the kitchen,dining and living room and the rest of the bedrooms. This home sleeps 16! Perfect for your family reunions!
Follow Along!
MONDAY
White Arrows Home| The Chelsea Project| Our Prairie Farmhouse|
Noting Grace| The Red Painted Cottage
TUESDAY
Celebrate and Decorate| Rain and Pine| Savvy Apron
WEDNESDAY
Curly Crafty Mom| Camelot Art Creations| Follow The Yellow Brick Home|
Mom Home Guide| Twelve On Main
THURSDAY
County Road 407| Art and Sand| Simple Nature Decor| Sweet Parrish Place
FRIDAY
Deeply Southern Home| First Day of Home| Life on Summerhill|