After 20 years of weekly date nights we've learned some ways to make it work and keep it a priority.
In 1992 I sat next to the cutest guy on my first day of college. Though we didn't date until we were seniors, we always knew, from the beginning, we would be together forever. When telling our love story to my daughter, she said it sounded like a Nicholas Sparks book. It's a great story, but one for another post! 🙂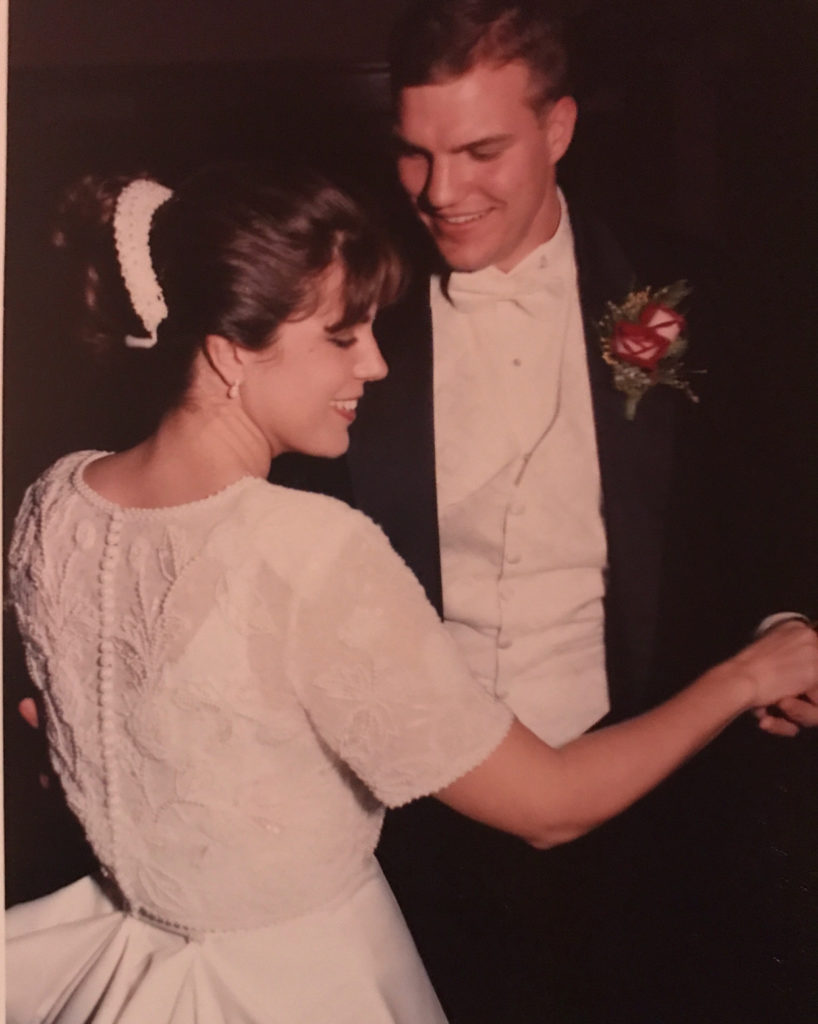 We got married in 1998 and had our first child a year and a half later. We started making time for Date Night every week. Fast forward all these years later and we now have five kids and have kept date night a priority. I thought I would share with you what we've learned, what has worked well for us and ideas to make Date Night a special time for you and your significant other too.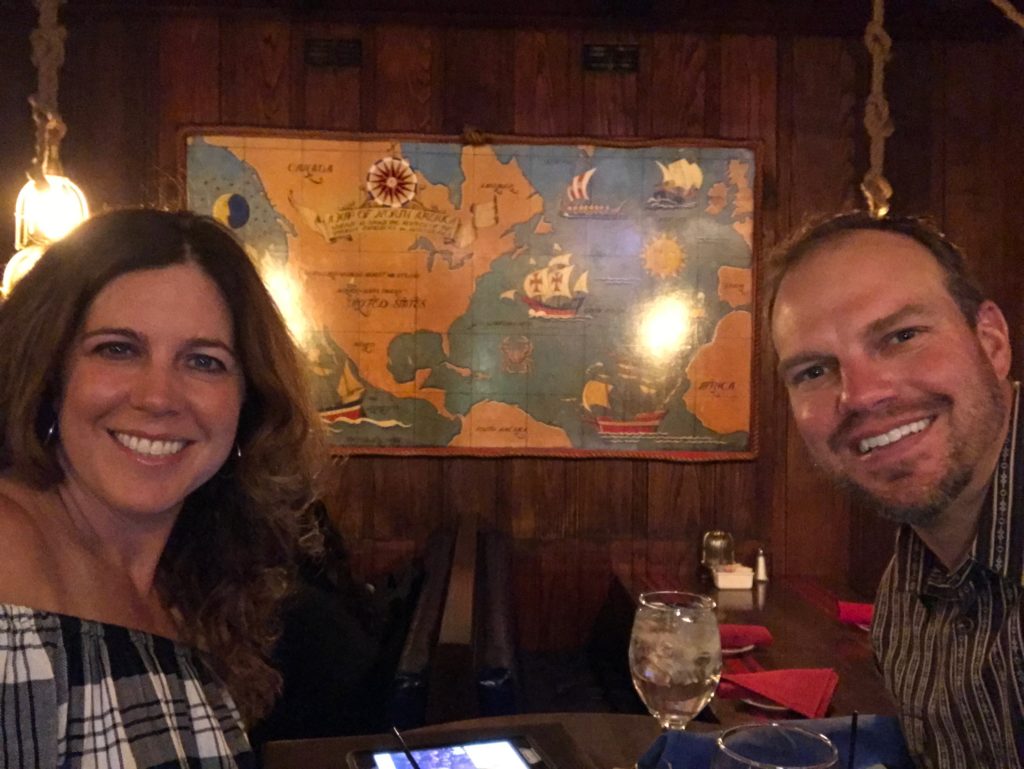 What We Believe
Date Night is a state of mind. You don't have to go out to dinner. It doesn't have to be at night. You don't have to spend a penny.
Everyday is Valentine's Day. I think it's the simple every day gestures and kindness for each other that matter the most. When Brian starts my car for me on a cold morning so it has time to heat up; when he walks past me in the kitchen and stops to give me a hug- these are my kind of gifts.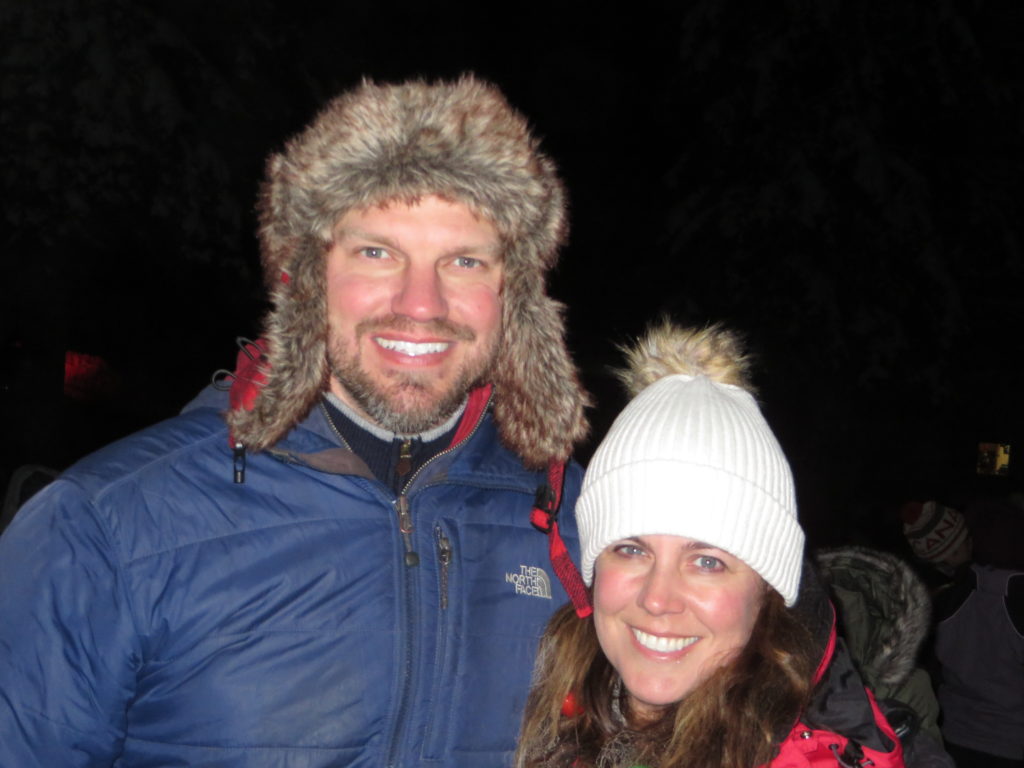 Why Date Nights Are Important
One of my favorite things is when Brian texts me during the day and says, "It's Date Night!" or the day before says, "I can't wait- tomorrow's Date Night!" Just those few words mean the world to me, it makes me feel special, valued and like we are still young and dating! 😉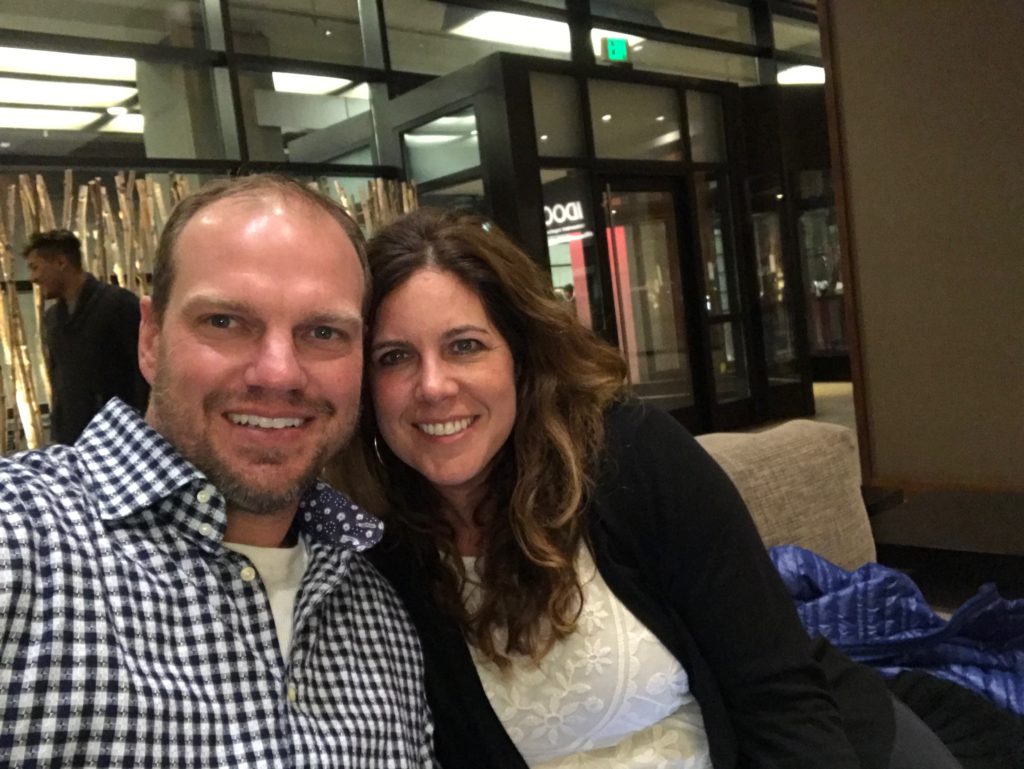 How to Conquer Your Biggest Roadblocks to Date Night
We Don't Have A Babysitter
We scheduled a neighborhood girl to baby every Thursday. I didn't have to call each week, it was scheduled and my kids looked forward to their nights with Elizabeth coming over.
You could also:
Set it up with Grandparents to come watch the kids each week, it makes a special night for them too.
If you don't live near family, do a swap with friends. Watch their kids one night for them and then they can watch yours. Date Night doesn't have to be late nights or long.
Pizza and a movie for the kids with Aunt Soandso every Tuesday night becomes something for the kids to look forward also.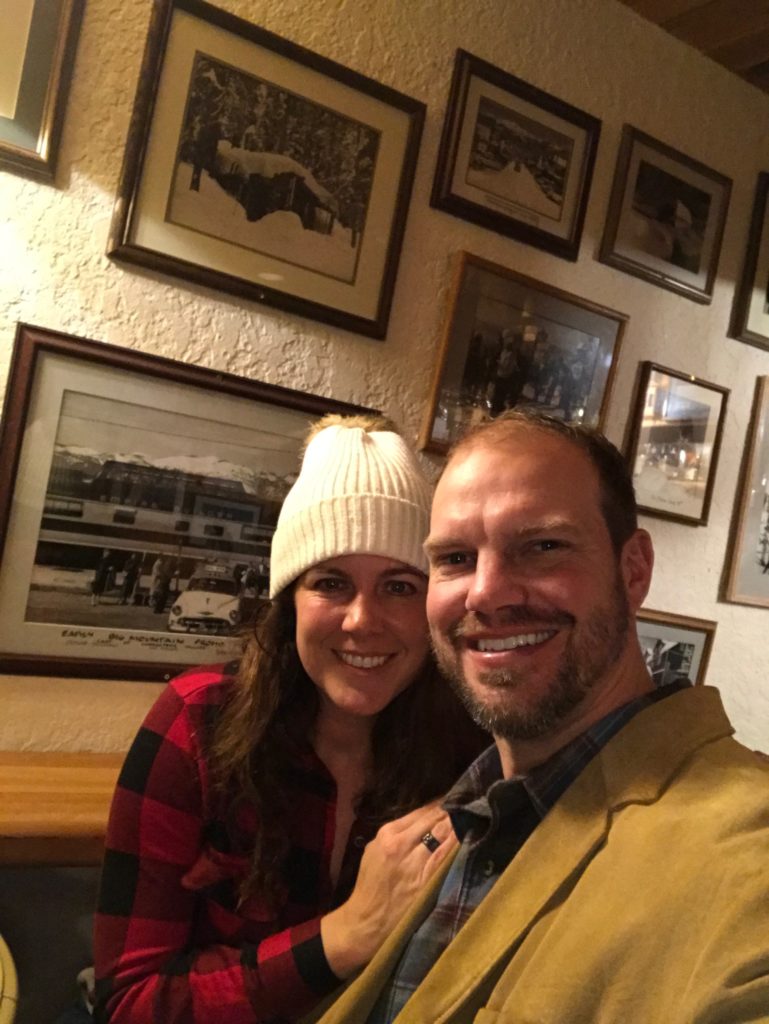 We Don't Have Extra Money
Dates don't have to cost any money. One of our favorite ways to spend time together is working out, walking the dogs or going for a hike. Great conversations, amazing memories and it's good for us! 
Find a Netflix Series you both enjoy and curl up and watch it together.
If you love games, play Cribbage together.
Take a bike ride.
The point is just being together.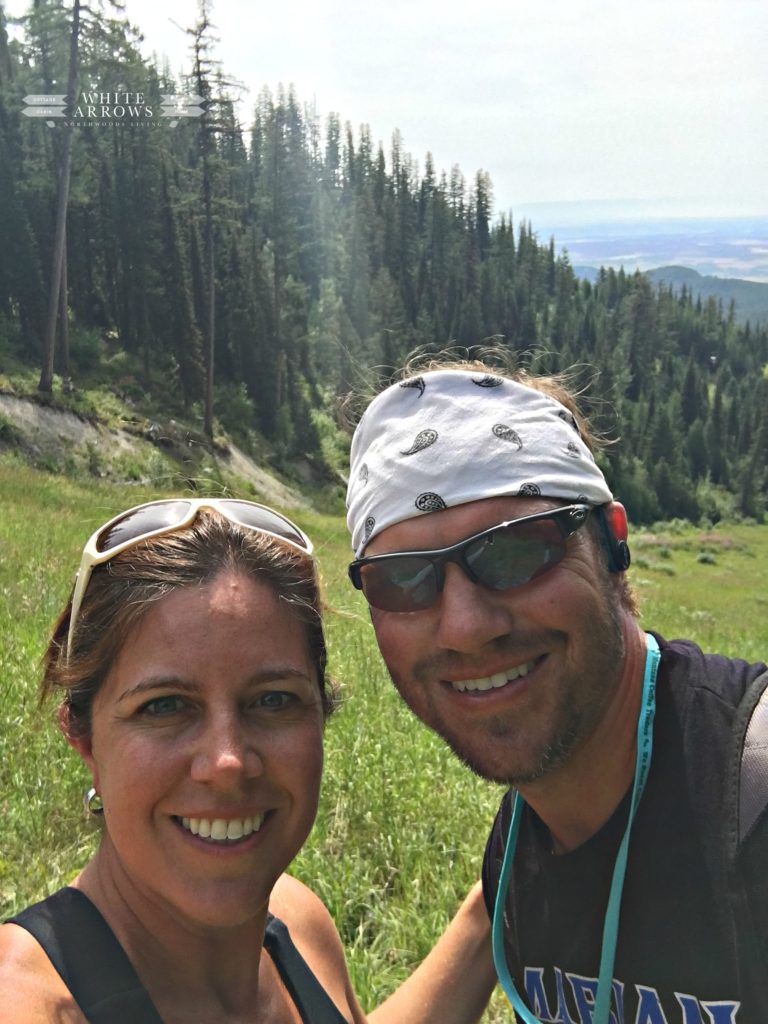 We Don't Have Much Time
We had a season a few years ago when our kids' evening activities were so busy that we couldn't make our usual Thursday nights work and moving Date Night to another evening wouldn't either, so we got creative. We switched to Friday morning breakfasts! Find a regular weekly time that works and stick to it. Keeping it scheduled gives you something to look forward to and let's each other know it is a top priority to your week.
How about:
Coffee before the kids wake up every Friday morning.
A walk every Saturday afternoon at 2:00.
Breakfast Monday mornings, what a great way to start the week!
That hour you have while kids are at practice, use it to go have a glass of wine at a nearby location.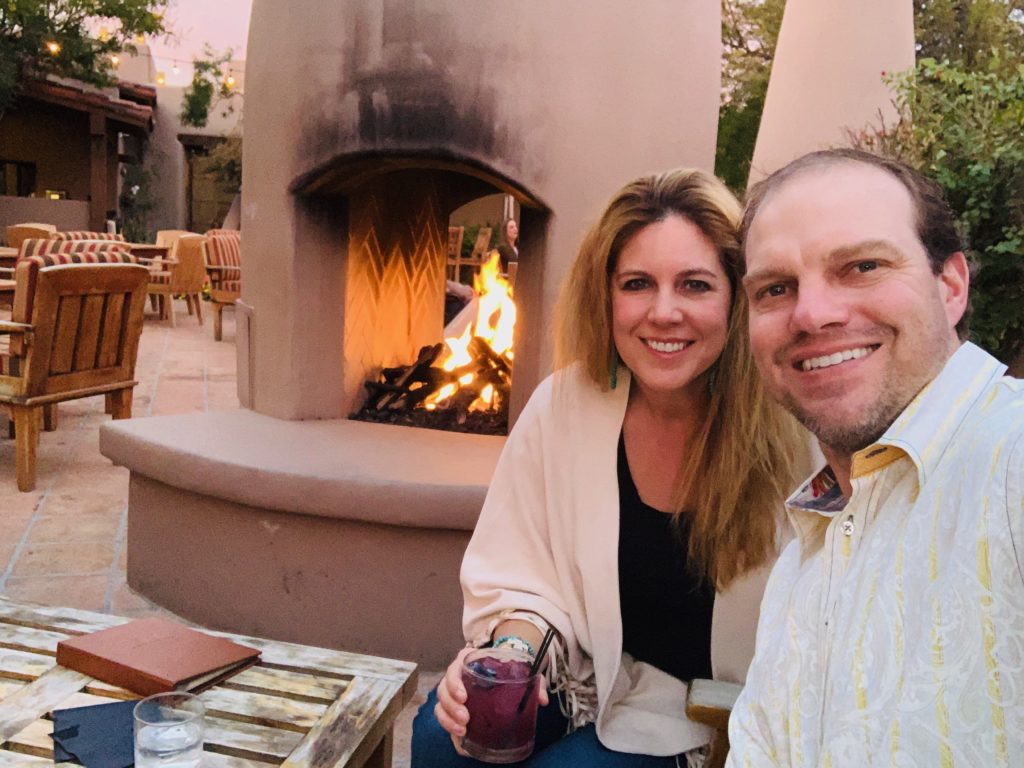 We Don't Know What To Do
1. Set a Day and Time- Find what works for you and keep it.
2. Childcare – Have it set up for the entire year so you don't even have to think about it each week. If something comes up, just adjust.
3. Deciding What to Do- Make a Date Night Jar and write ideas on popsicle sticks and stick them in a Mason Jar. Then choose one each week.
3. Take Turns Choosing- We did this for a while and it was fun. One week Brian chose where we were going and the next week I would. We wouldn't know until we were on the way. It made it extra fun to be surprised!
4. Just Desserts- Don't spend money on drinks and dinner, just have dessert.
5. Bottle of Wine- Linger over a bottle of wine after having dinner with the kids.
6. Side by Side- My all time best advice is to sit at the bar leg to leg. The proximity leads to the best conversations we ever have on Date Night. We have good conversations at a table across from each other, but we have great conversations leg to leg.
7. State of Mind- If your date night is out or at home, anywhere and anytime can be date night.
8. A Show Series- Officially Date Night is Thursday nights for us, but truly every night is. We love having a Netflix show that we watch an episode of every night together after the kids go to bed. Right now we are watching Parenthood.
9. Get Active- Dates don't have to be sitting somewhere- bike, walk, hike.
10. Teach Kids Stamina- If your Date Nights are at home and the kids are there, teach them that the allocated time is just for you two. Maybe you have breakfast together Saturday mornings from 9-10 and you want to not be interrupted. Have a Date Night box of activities that only comes out during that breakfast hour. Start with 15 min. uninterrupted and work your way up to an hour. (I think I could make a whole post out of this one!)
11. Don't Worry About Being Creative- I am a creature of habit. I am happy as can be with a routine and if we go to the same restaurant for weeks, that is fine with me.
12. We Won't Know What to Talk About- If it seems awkward at first, bring along some conversation starters. I've shared some below.
13. Dream- We find Date Night is our time when we talk about our dreams and plans. We map out our next vacation or party. We design a remodeling project or set goals. These conversations are great for bonding and keeping excitement and hope alive.
14. Keep a List- I keep a list in my phone of things I want to remember to talk about or share.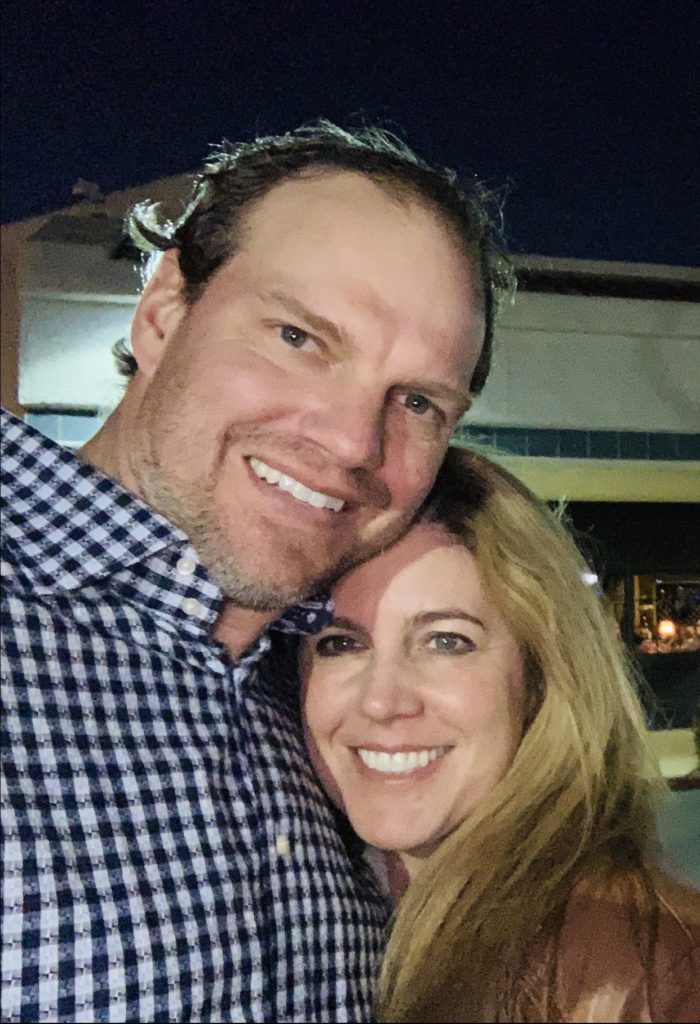 Our Favorite Minocqua Date Night Spots
Our House- Remember you don't have to go out for Date Night, it's a state of mind. Open a bottle of wine and sit by the fire together, no electronics. Just talk.
The Boathouse– Sit at their gorgeous bar for                                               Cocktails + Apps + Piano Playing
Norwood for Tommy's Ice Cream Drinks
Breakfast at Lake Placid
Biking on The Bearskin then coffee at Great Northern
(Affiliate Links are shared for your convenience, read my full disclosure here.)
Date Night
Join Me as I share more inspiration with you each day on:
Instagram ~ Pinterest ~ Twitter ~ Facebook