Antlers have always been a favorite decor accessory. They work well in so many ways throughout any style of home. I'm sharing some creative ways to incorporate them into your own spaces.
Bucks shed their antlers annually. Those that have fallen off are called sheds. They can grow over an inch in a day and typically grow 10-30 inches a year. Each one is unique. Tips for finding sheds in nature can be found in Outdoor Life's article. Many people have a hobby of the treasure hunt of finding sheds.
I have found most of my antlers in antique shops.
I love them filling bowls, trophies and urns like in this photo.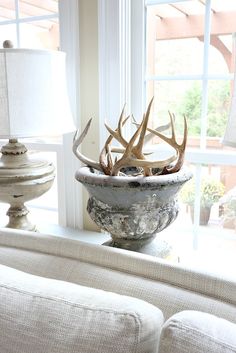 Antlers make a gorgeous and elegant wreath.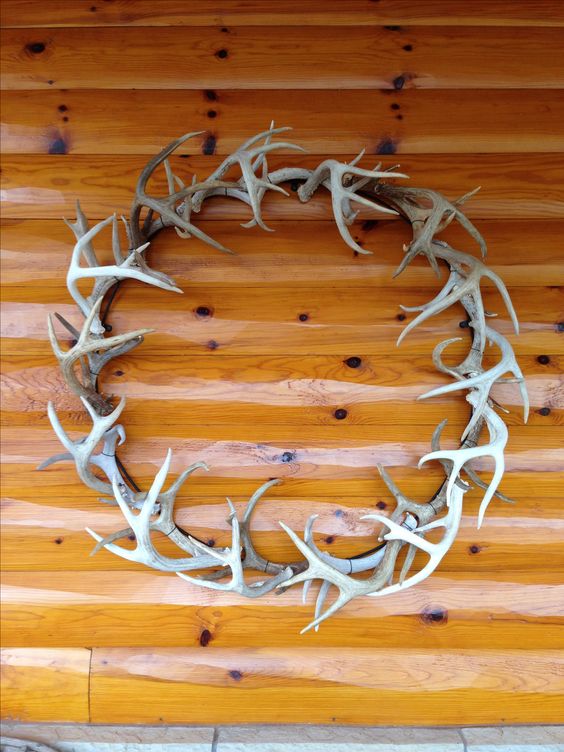 They work well as a jewelry holder.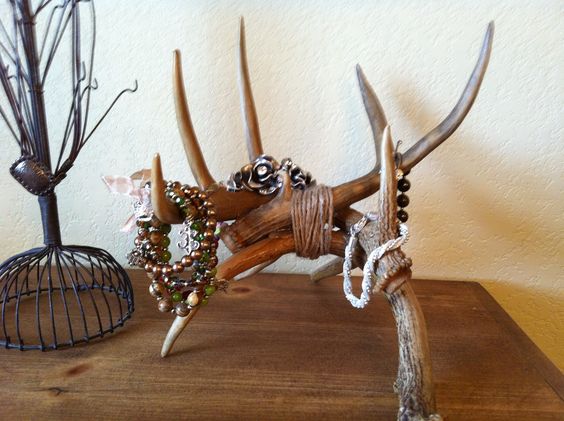 Antler chandeliers are one of my favorite light fixtures.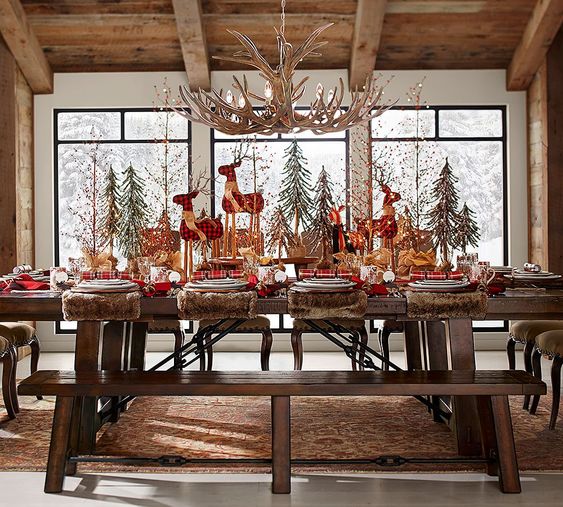 I love the idea of painting them. This would make a great girlfriend day project! See one of our recent projects here.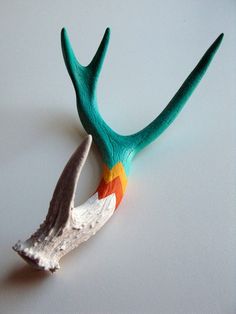 Using them to hang Christmas stockings is a fun idea!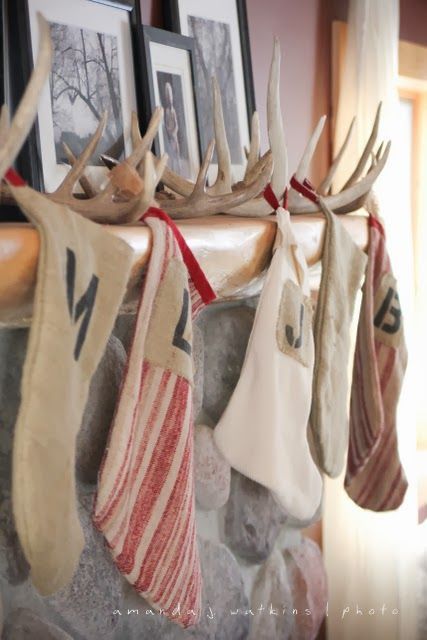 They can be a beautiful way to tie back curtains.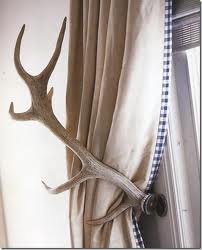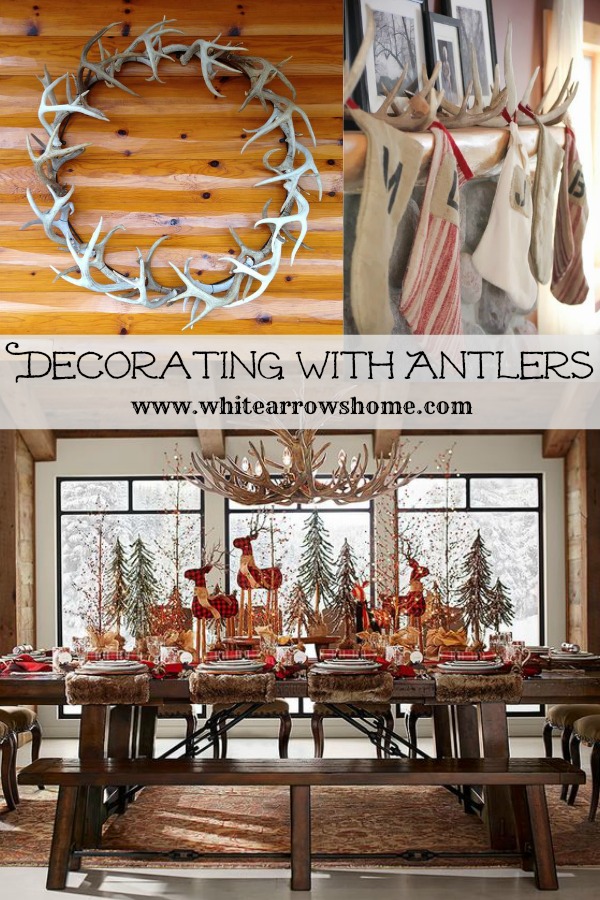 There are so many beautiful ways to decorate with antlers!
(Affiliate Links are shared for your convenience, read my full disclosure here.)


Join Me as I share more inspiration with you each day on:
Instagram ~ Pinterest ~ Twitter ~ Facebook