My girlfriends and I love the look of decorated painted paddles. We decided it would be fun to get together and paint some ourselves.
(This post may contain affiliate links which won't change your price but will share some commission.)
We girls, love to spend time together. What are your favorite things to do with your friends? We celebrate birthdays over breakfasts or wine nights. We love going to movies or heading outdoors for cross country skiing. Friday Night Fish Fry with our families is always a favorite. Really we like any excuse to get together! One night over wine, we decided it would be fun to get together and do something crafty for painted paddles!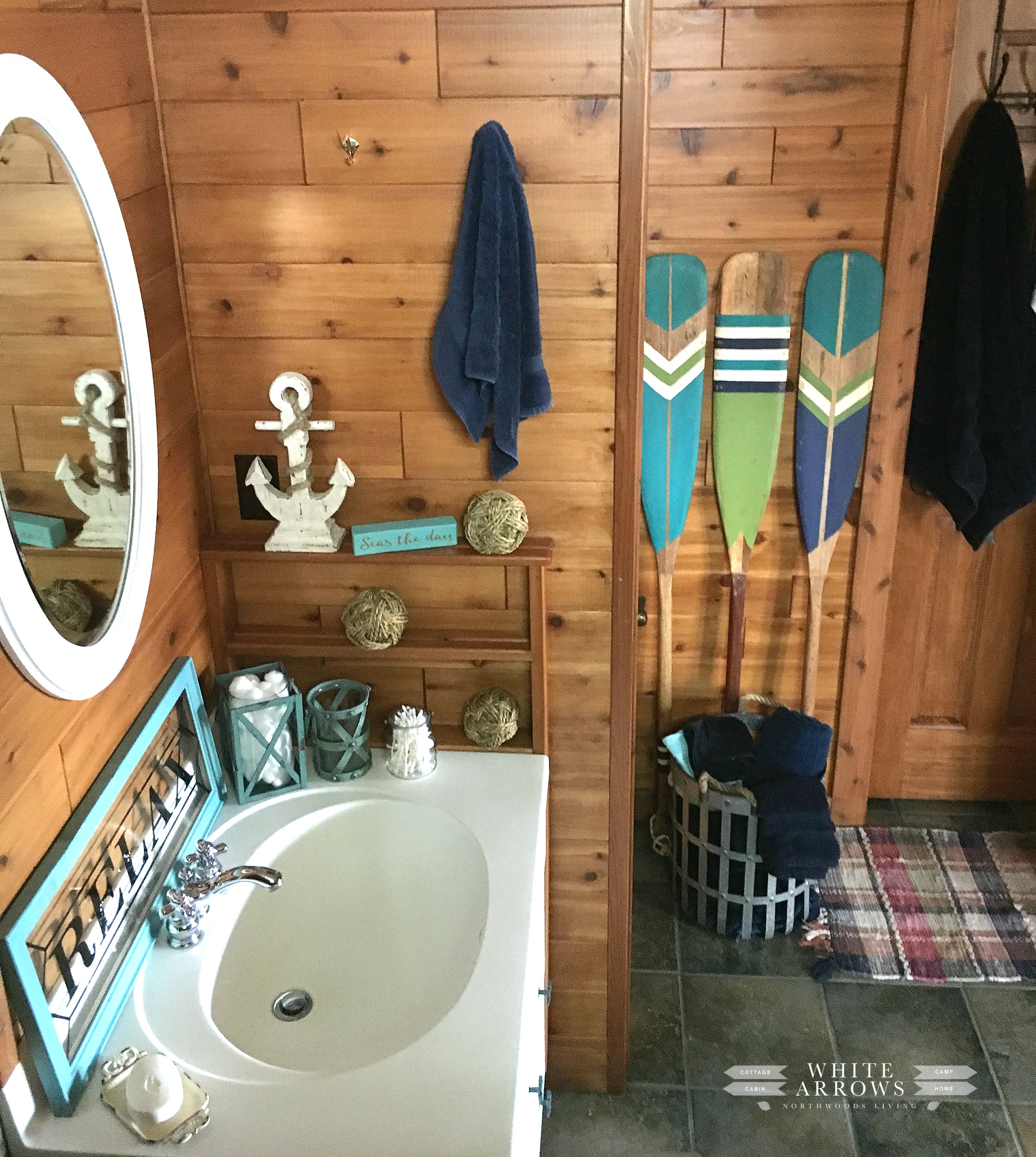 One of my friend's neighbor had a boat house full of old, chippy paddles and oars. The neighbor asked my friend if she wanted them and she said, "YES!" We couldn't wait to get together and decorate them. 
If you are new to White Arrows Home, I live in a full log cabin, called Camp Paradise, on the shores of a lake in The Northwoods of Wisconsin. People have loved visiting this area and our town of Mincoqua for generations to enjoy the abundant lakes and outdoor recreation activities.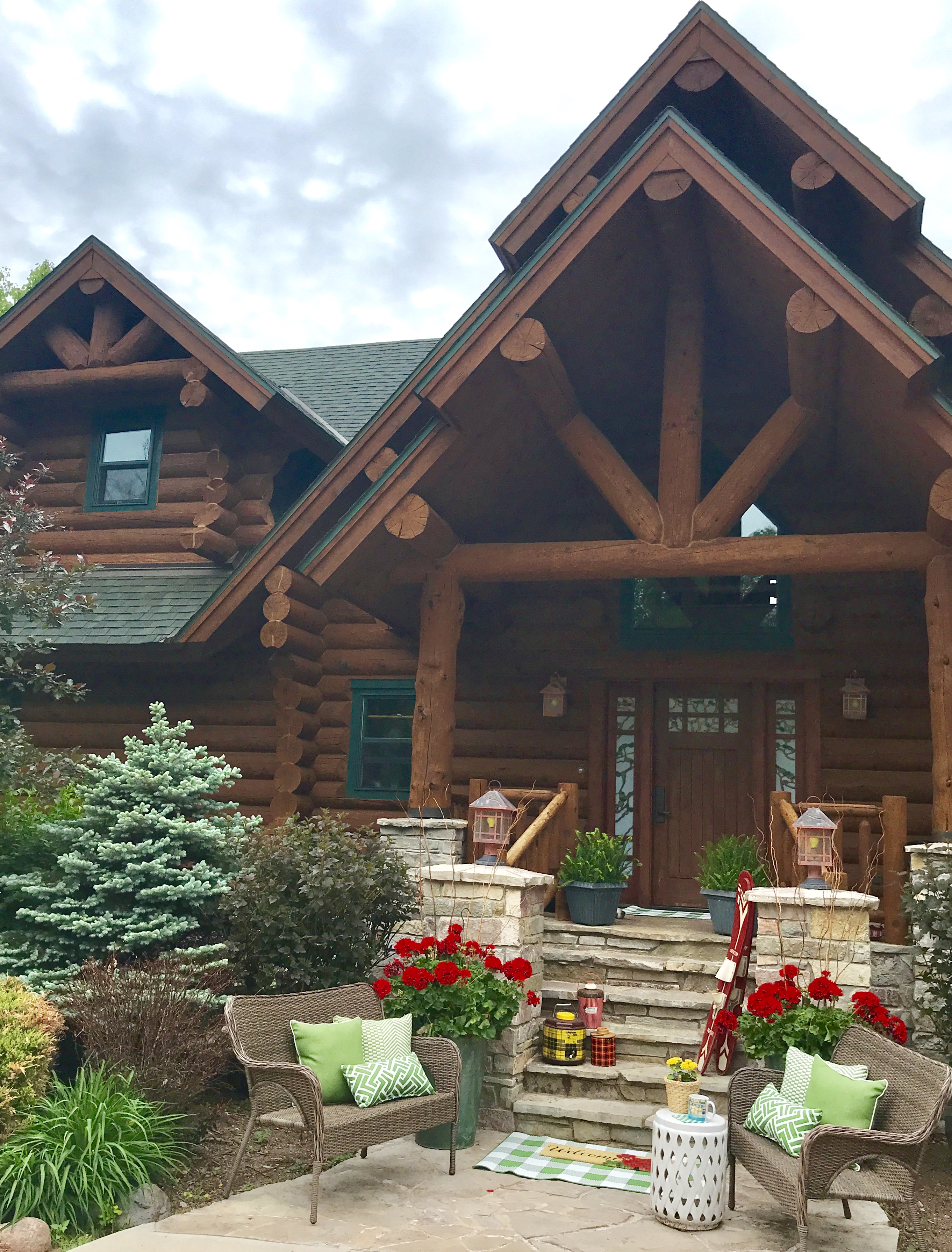 With over 428 named lakes in our country, most people live lakeside in cottages, cabins and homes where they spend lots of time fishing and paddling. So decorating paddles for our homes was a perfect project!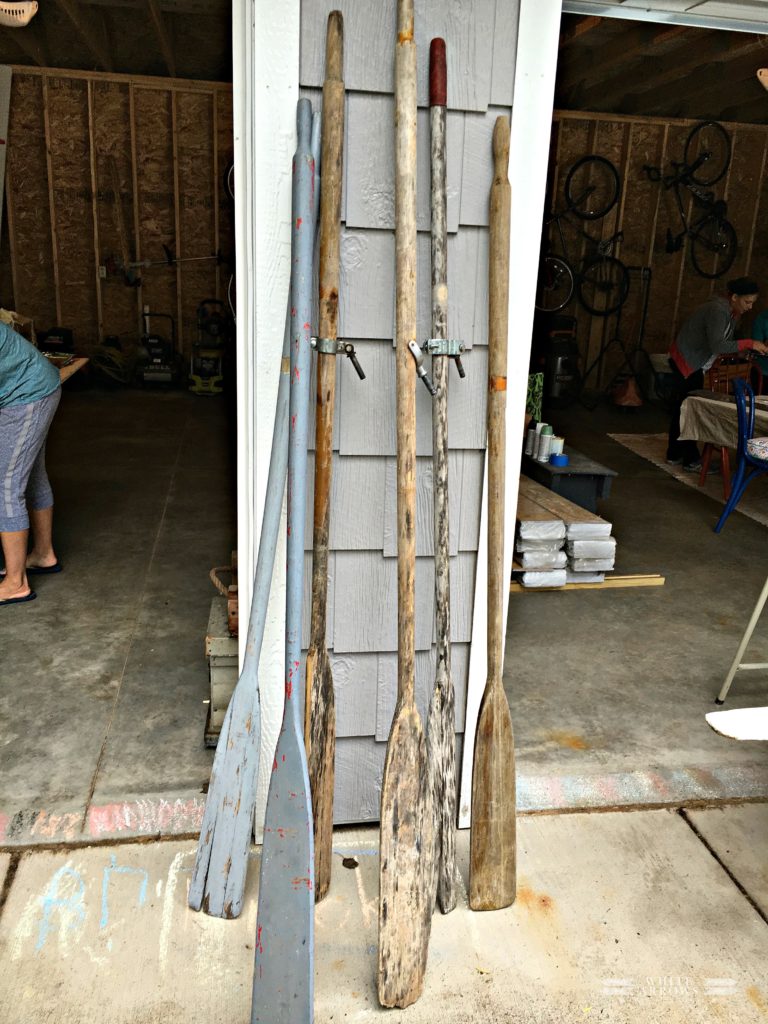 A friend offered up her garage for the morning and transformed it into a workshop. Plywood on sawhorses became workbenches. All the girls brought along sanders, paintbrushes and paint if we had any. Bloody Mary's, Apple Cider and Snacks showed up too!
Here's my post about Decorating with Paddles and Oars that helped give me inspiration.


Step 1
After selecting a paddle or oar to work on we started out by sanding any of the areas we wanted to paint. If you don't have any old paddles, new ones work just as well.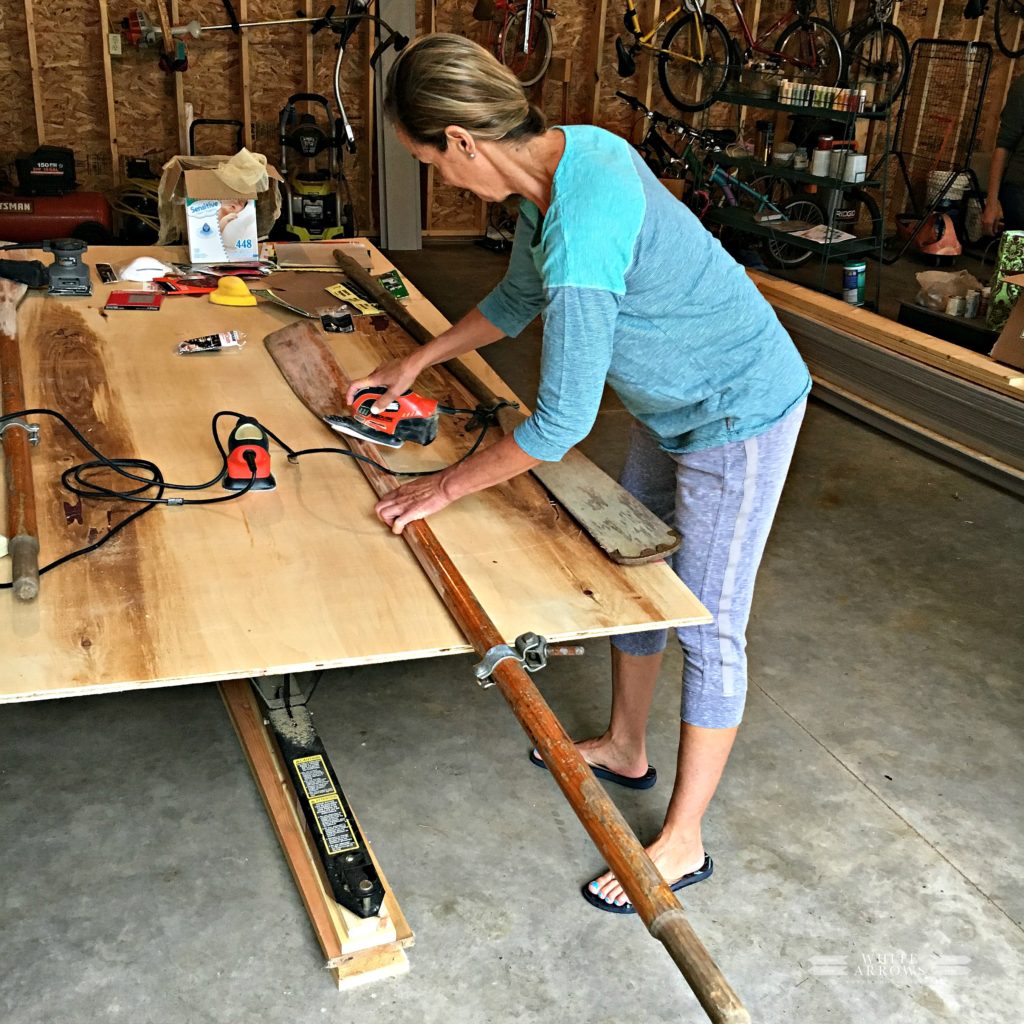 Leaving the metal hardware on gives so much character!
Step 2
Next we started painting and staining.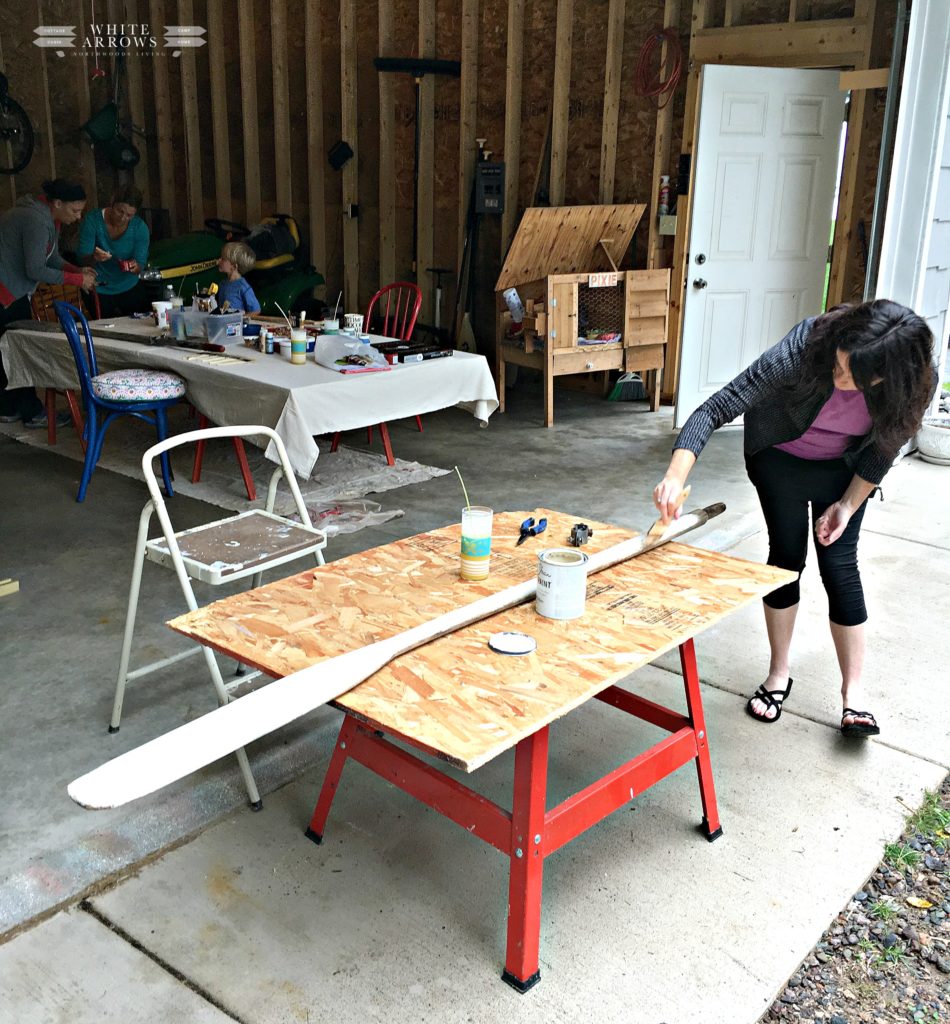 Step 3
I painted my oar with inspiration from Pendleton and Hudson Bay Company. Then I wrapped the neck of the oar with jute twine.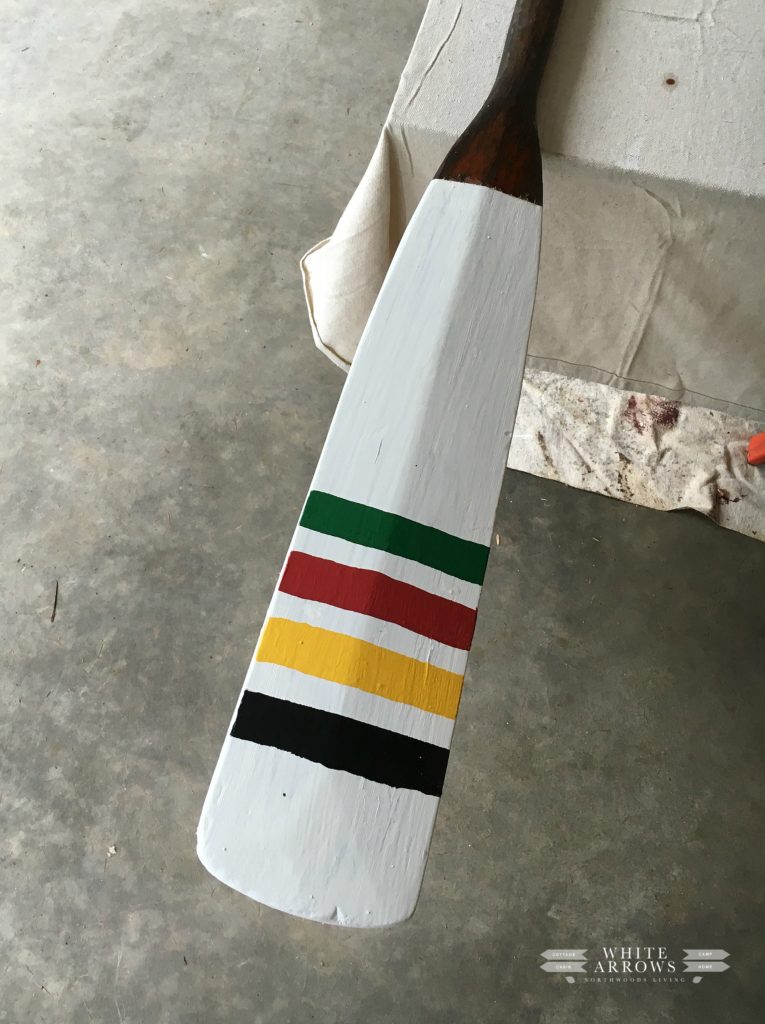 It was so much fun to spend the day being creative and to see each other's ideas!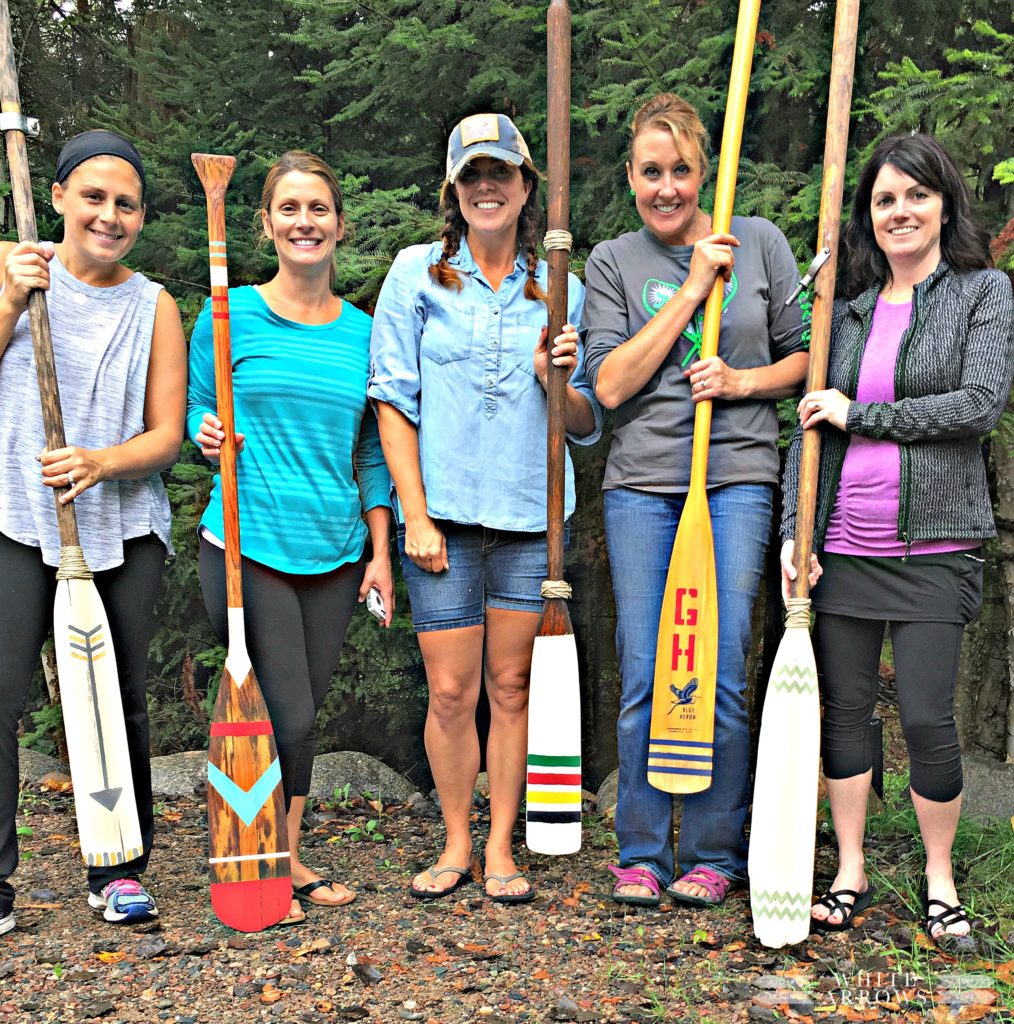 We left that day dreaming of all the projects we could get together and make! We started a group Pinterest Board to collect our ideas. We also named ourselves The Paddle Club! Follow my Paddle and Oar Pinterest Board.
When I got home my husband hung mine in our sunroom. It's a wonderful reminder of a special day with friends!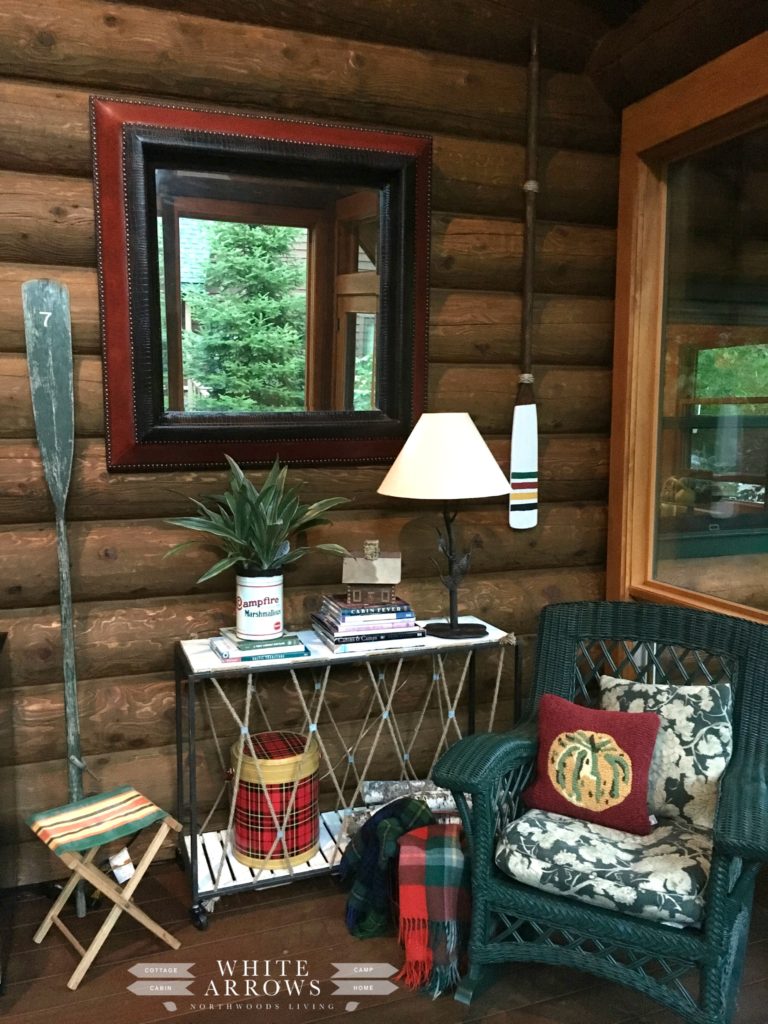 Here are some ideas we had for other ways to hang our paddles
 curtain rod
 towel rack in a bathroom
 banister on the stairs 
 handle to a pantry door
 wall art
 coat rack
house numbers
There are so many creative ways to use them!
Supplies


Paddle and Oar Decor


FOLLOW WHITE ARROWS HOME


Instagram ~ Facebook ~ Pinterest ~ Twitter ~ YouTube