I'm so excited to join my friends Ann of Dabbling & Decorating and Rachel of The Ponds Farmhouse each month for a blog hop in honor of our weekly #thriftingwiththegals series. Thanks so much to Ann for organizing!
Each Wednesday afternoon we share in our Instagram stories our thrifting adventures to local antique shops, flea markets and thrift stores.
Not only is it fun to see the treasures, but also see different parts of the country! I'm in Northern Wisconsin. Ann is in Vermont and Maine and Rachel is in North Carolina.
A few years ago I came home from a trip to the antique shop with a vintage red and white Schwinn bike. I had always wanted one. While I was drooling over it, my sister-in-law, (who I was shopping with) said she'd buy it for me! What a sweet surprise!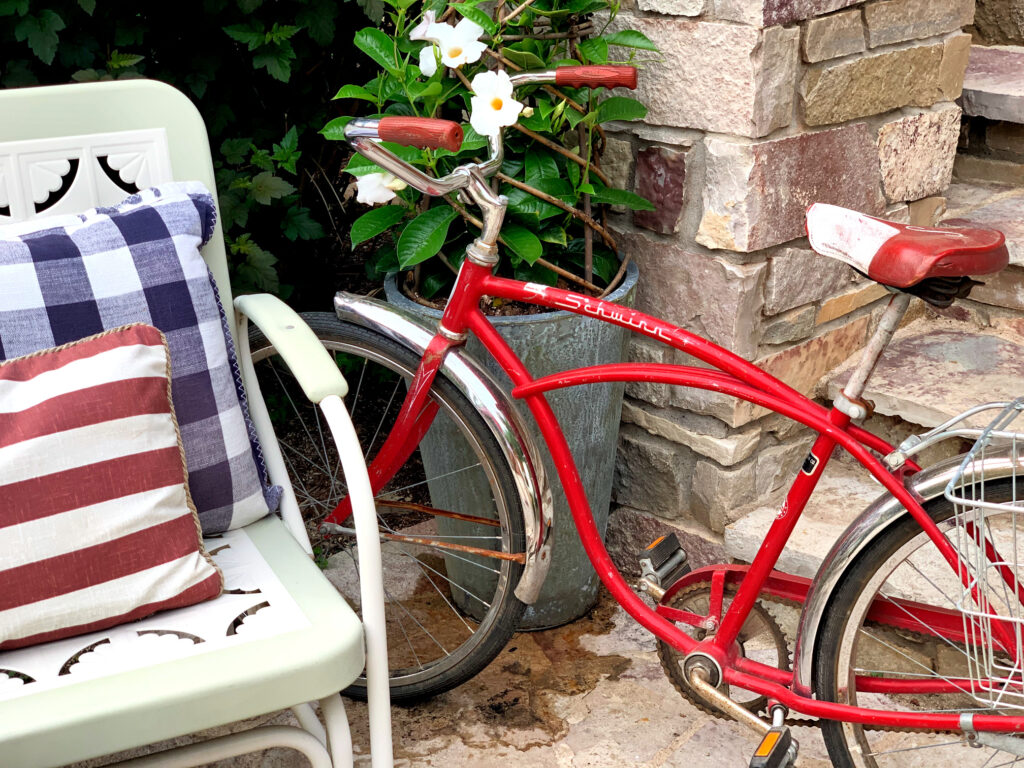 I love my bike in the gardens during Summer, but it's even more fun in the Fall.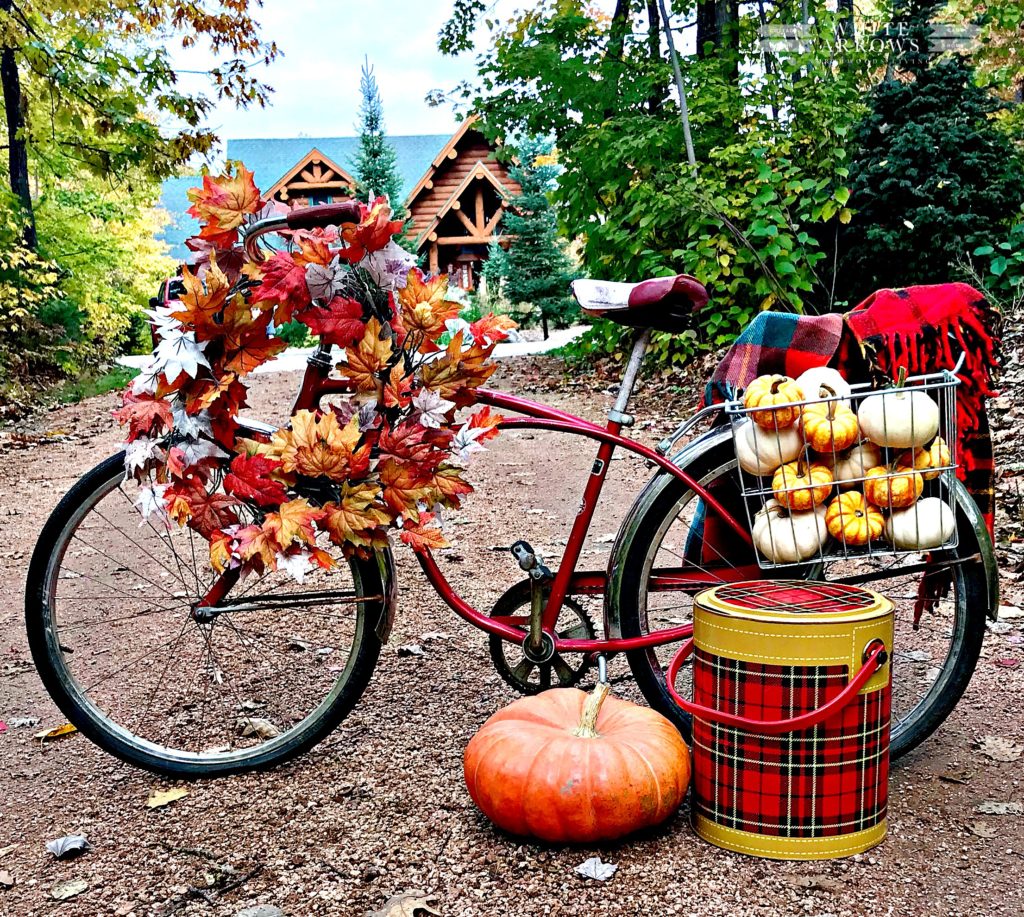 I love filling the basket with flowers throughout the Summer. This bouquet from the Farmer's Market was perfect!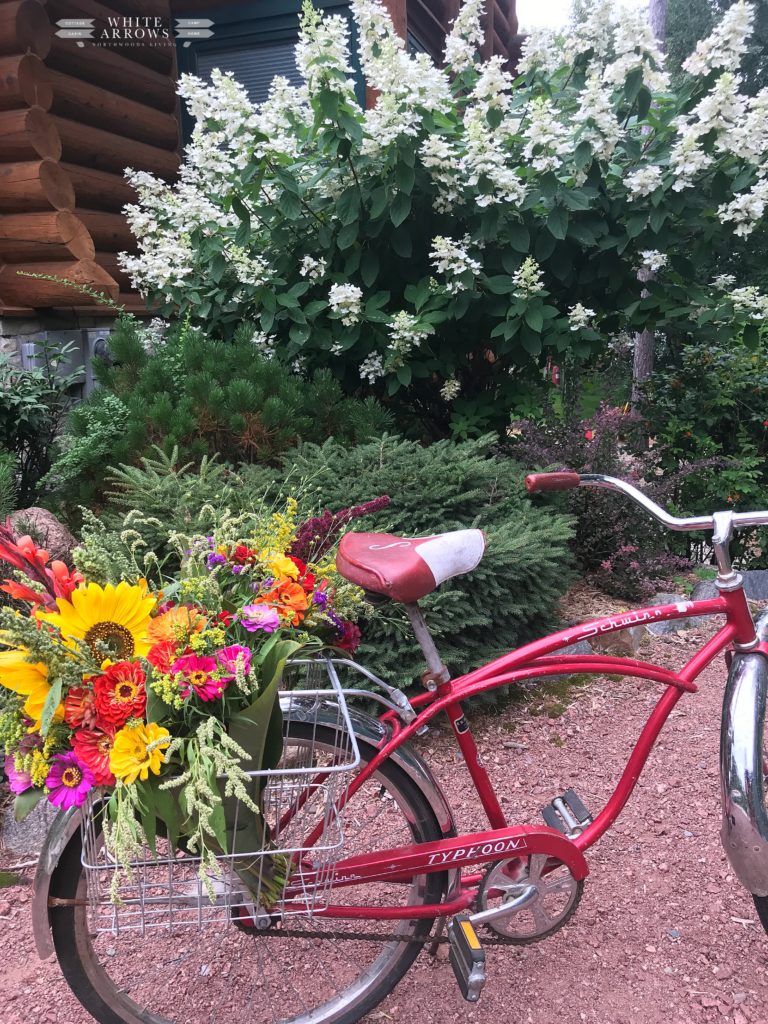 My bike is the perfect edition to my vintage camper decor. Read more about my vintage camper project in this post and this post. And follow along in my Instagram stories to see all the progress!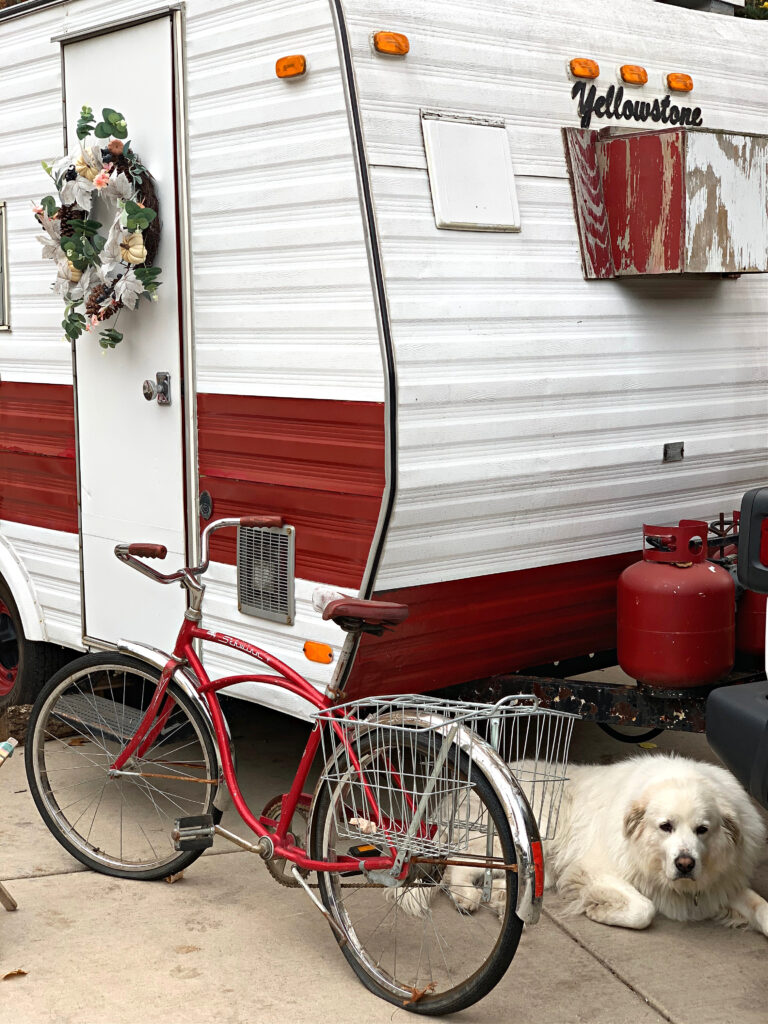 Check out my recent thrifted finds:
Along with Ann and Rachel each week on Instagram we have a guest host go thrifting with us. If they are bloggers, they often join in these monthly hops. Meet this month's guest hosts Michelle and Lora.
Meet The Thrifting Gals
The Ponds Farmhouse ~ Dabbling & Decorating ~ White Arrows Home ~ Create & Ponder ~ Marche Maison
Other Creative Bike Decor Ideas
There are so many creative ways to decorate with vintage bikes! Here are a few of my favorites I've collected on Pinterest.
If you find an old bike that's not in great shape or not a color you love, just repaint it!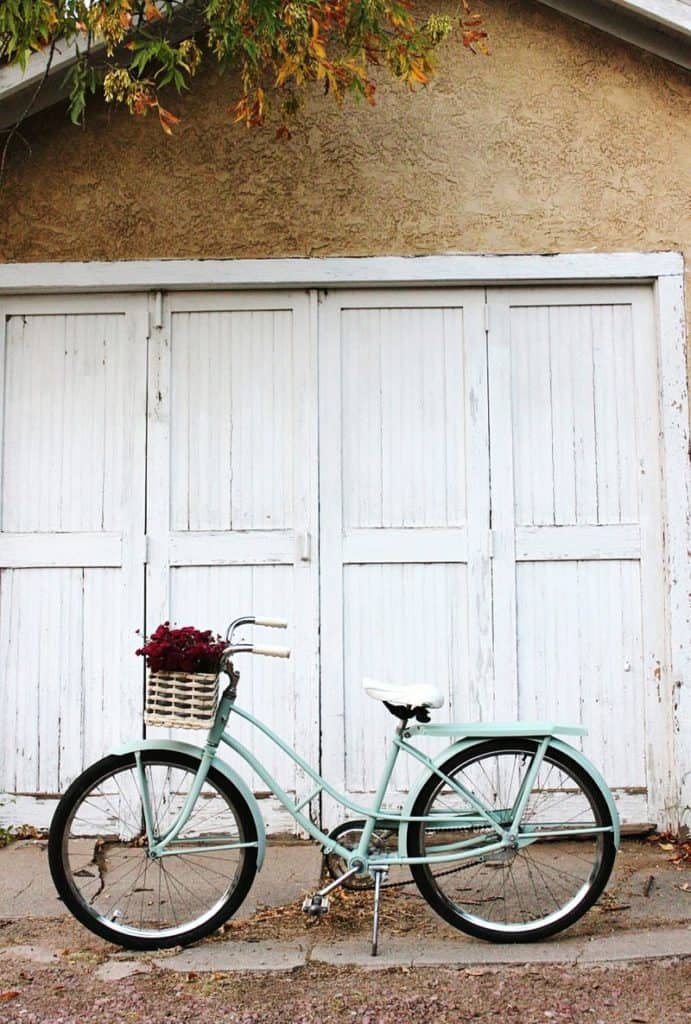 How clever to use a bike as a sink stand!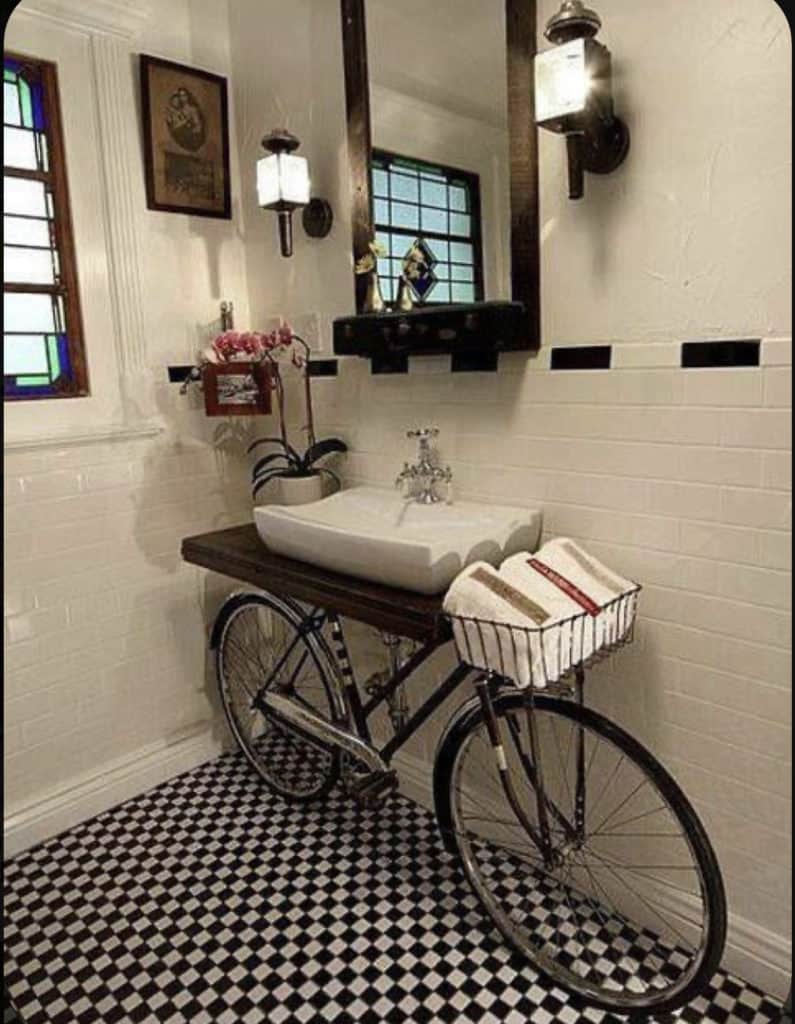 A bike makes a great base for a console table!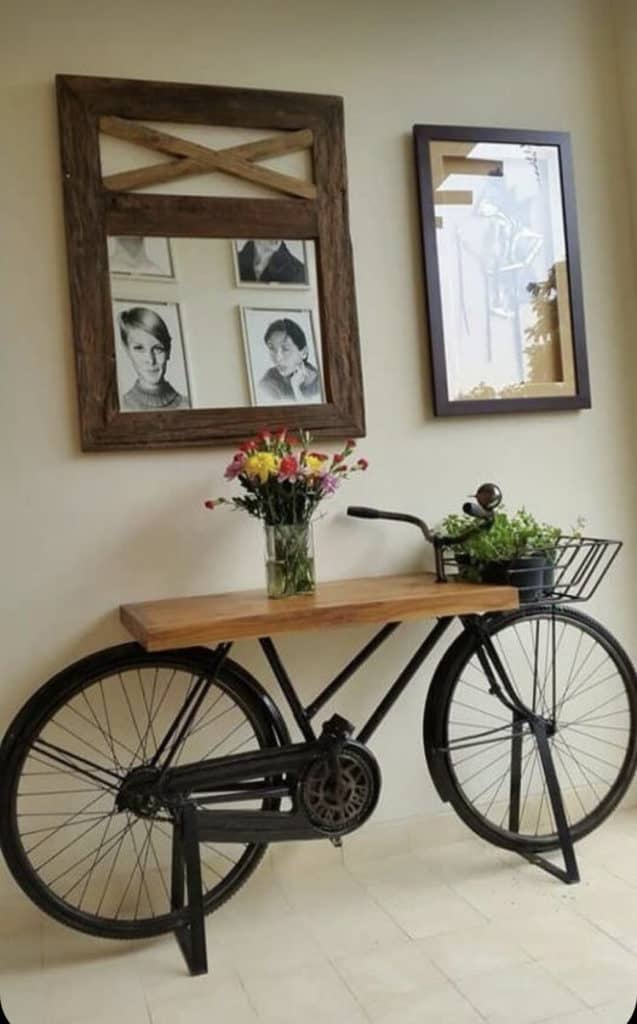 What a gorgeous idea for a wreath!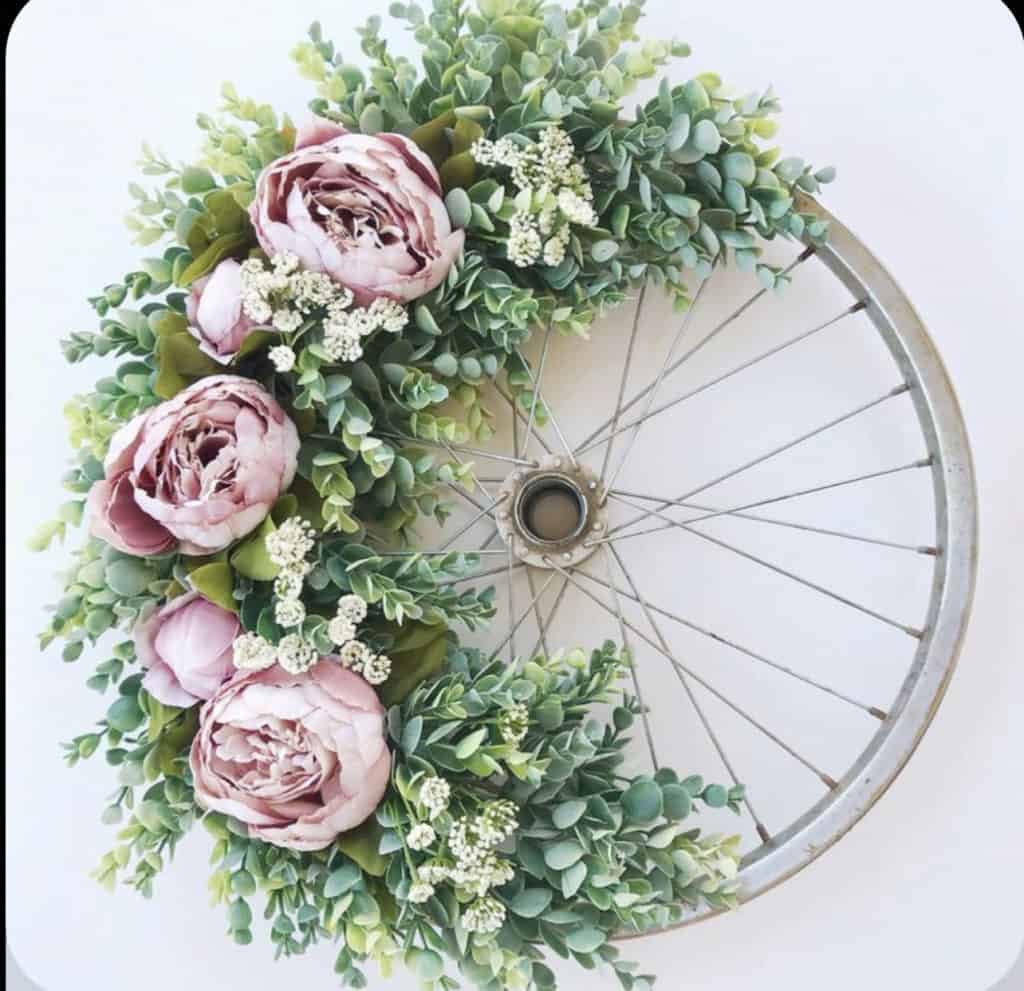 This bike with the sign is so fun!

In My Shop
We always have a couple vintage bikes for sale in my antique shop, White Arrows Home.
What's more happy than a blue bike with yellow mums! To transition into Fall we enjoy decorating any bikes we have in stock for the season.
Adding bits of burlap or fabric to the containers is a simple touch to make the mums look amazing!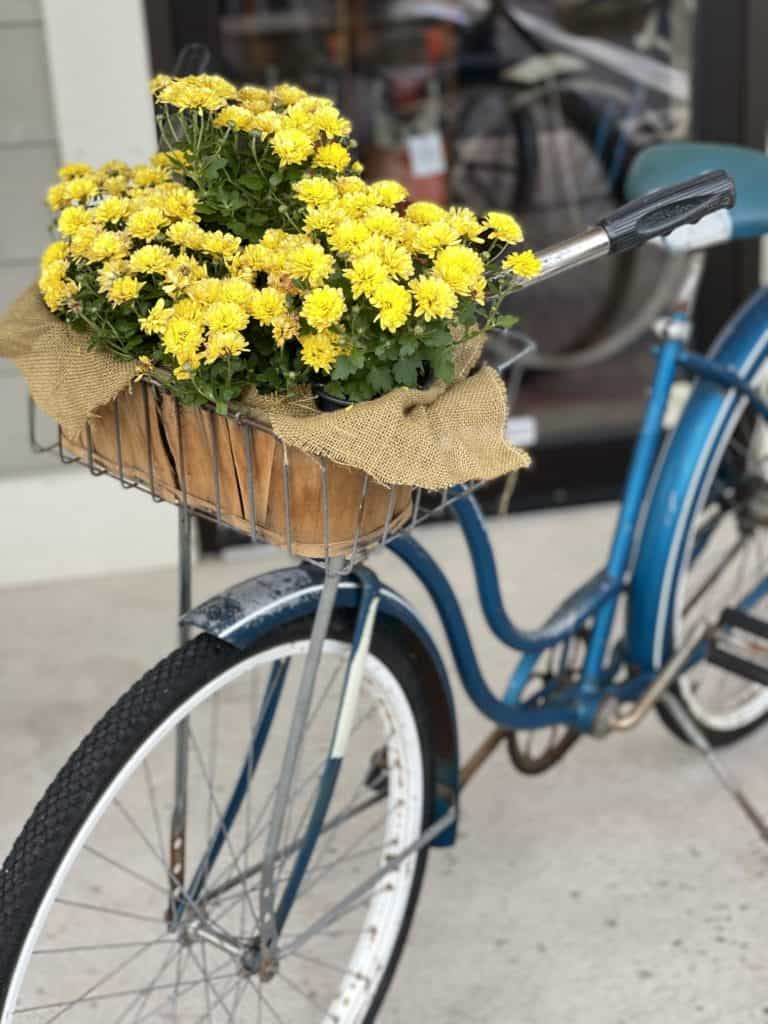 We love adding special touches at The Shop the the seson.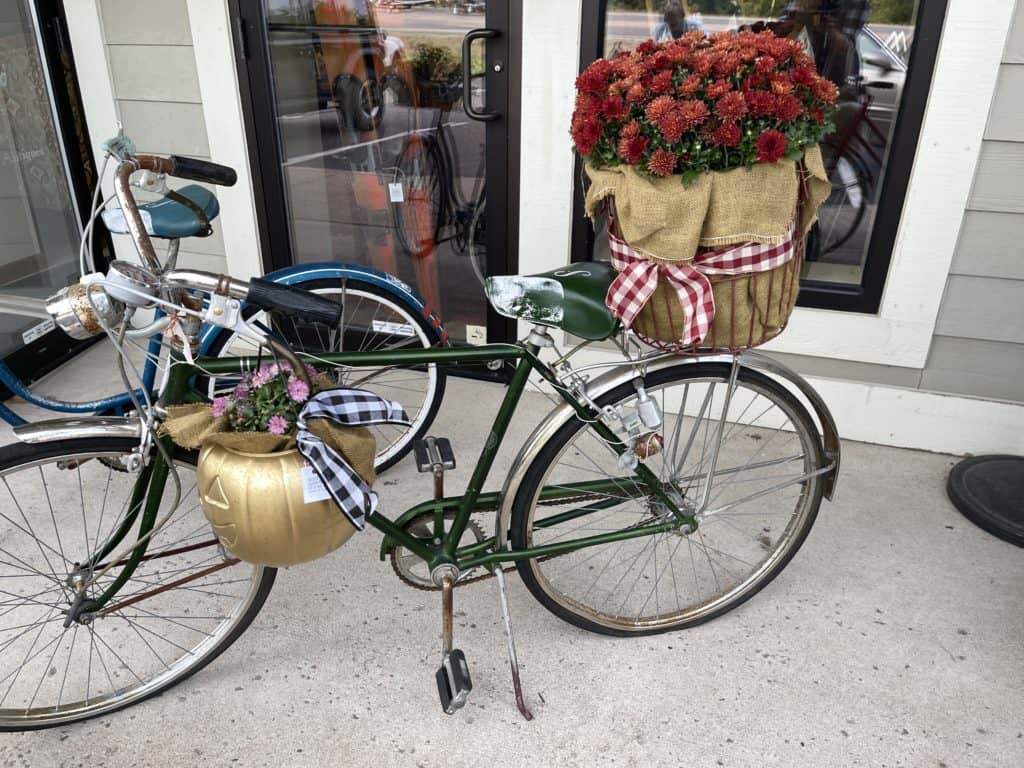 Let a basket of mums sit on the back carrier.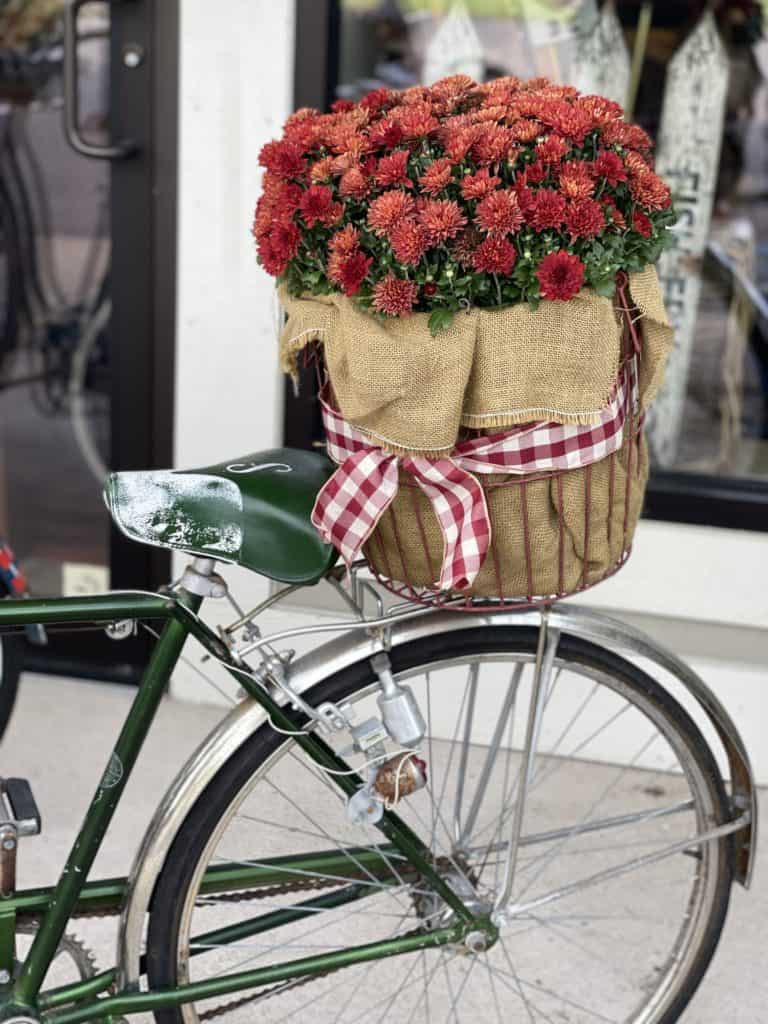 Hang a basket of mums off the handlebars. We painted plastic Halloween pumpkins gold to make a fun, classy container. Tuck in some flannel to finish the look.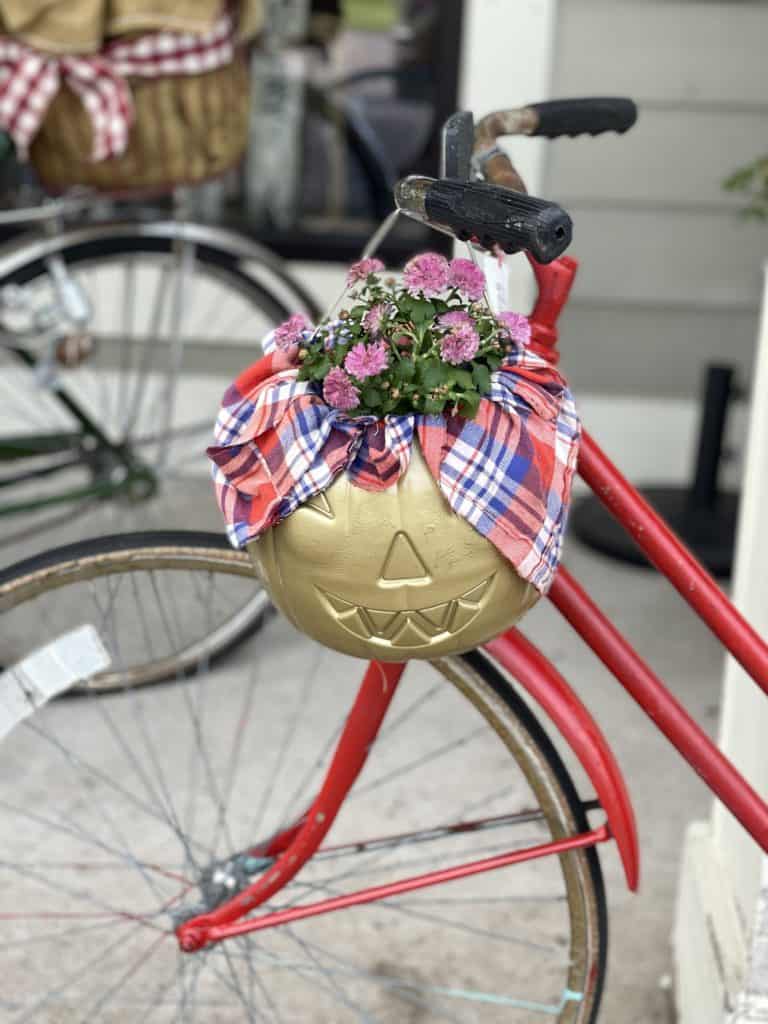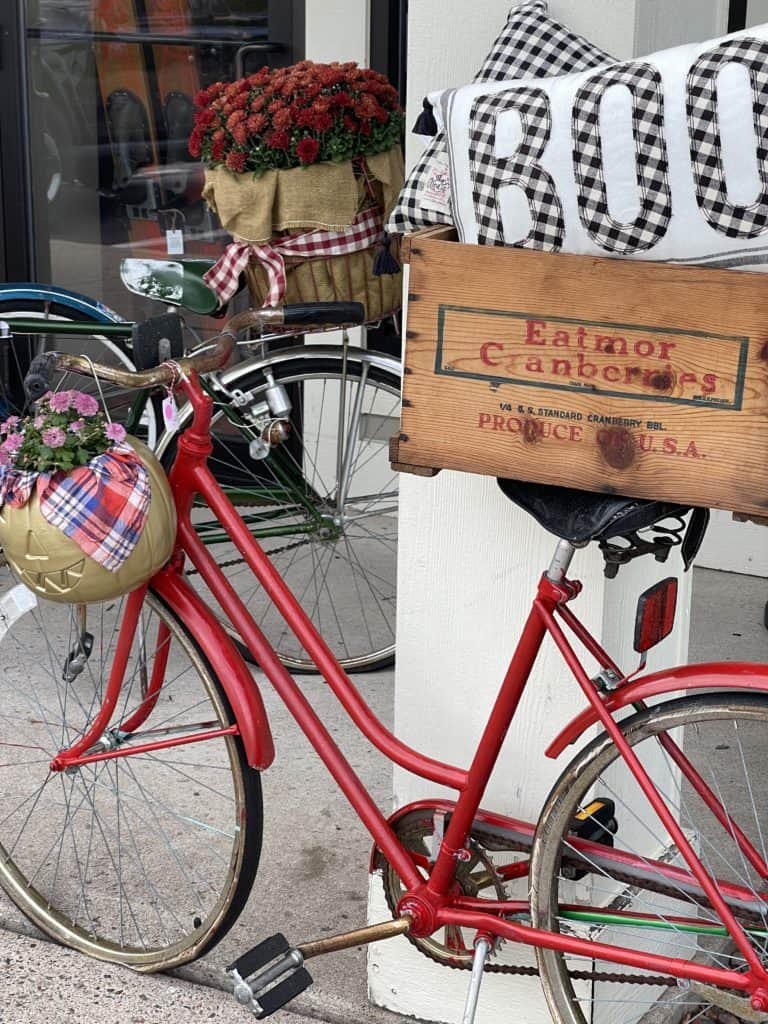 You can even tuck blankets or pillows into a basket or box to display off the back of the bike.

See More of the Thrifting Gals
Thanks so much for visiting! Be sure to head to Instagram each Wednesday to follow along on another Thrifting Adventure!
And if you go out with us #thriftingwiththegals tag us so we can see!
Here's a video of some more recent thrifted finds:
FOLLOW WHITE ARROWS HOME


Instagram ~ Facebook ~ Pinterest ~ Twitter ~ YouTube ~ Tik Tok ~ Liketoknow.it