I checked something off my bucket list this Fall. The dream of finding a little vintage camper to call my own came true!
(Affiliate links are used for your convience. Read my full disclosure here.)
A Dream Hatches
I can remember the moment I started dreaming of having a camper and wanting all my girlfriends to get one of their own too. Reading a copy of Country Living Magazine years ago I saw an article about Sisters on the Fly and have wanted to be part of the glamper movement ever since!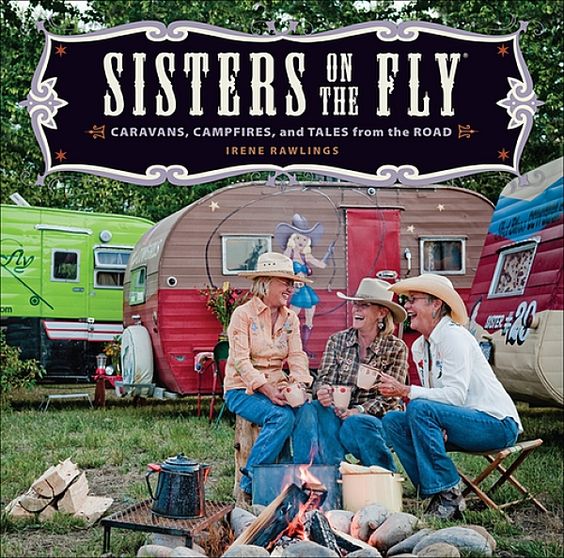 Maybe 10 years ago my mom found and updated a little camper for herself and joined a Sisters on the Fly gathering when it came to where she lives in Montana. Her camper found a permanent home at their lakeside cabin overlooking the view.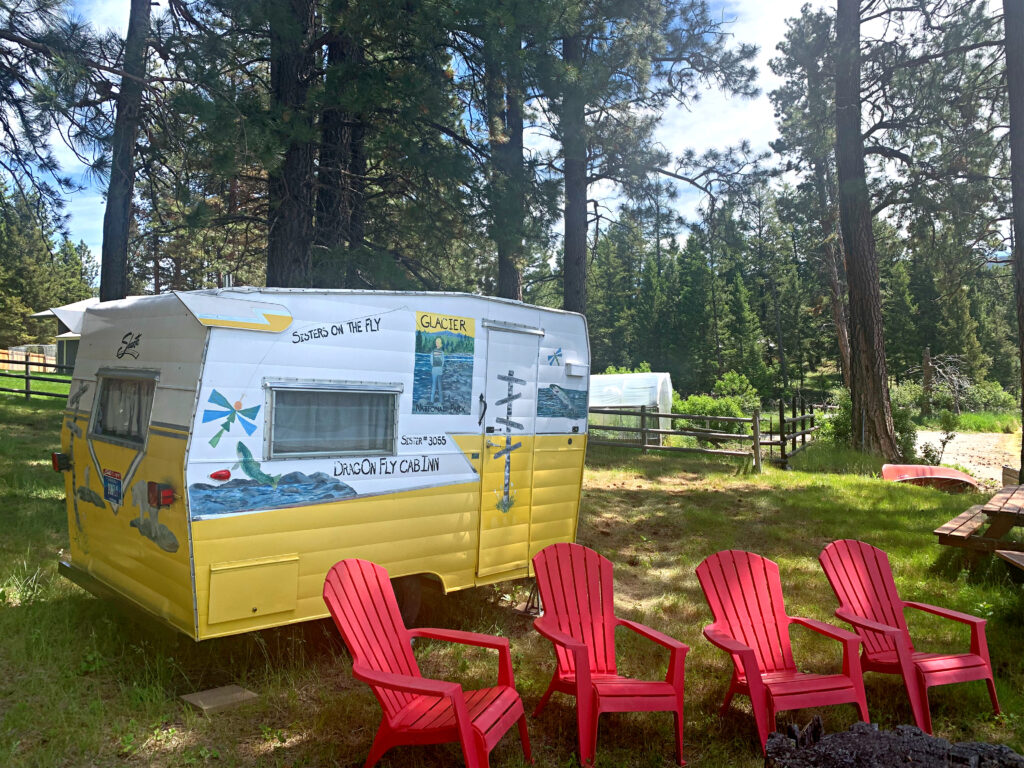 How I Found Mine
Over the years I've looked on Craig's List and on sites that sell vintage campers. My friend and Shopkeep, Diana, found a great one on Facebook Marketplace so I started looking there too. After a few weeks this little cutie popped up, a 1974 Yellowstone. That's my birth year, must have been meant to be!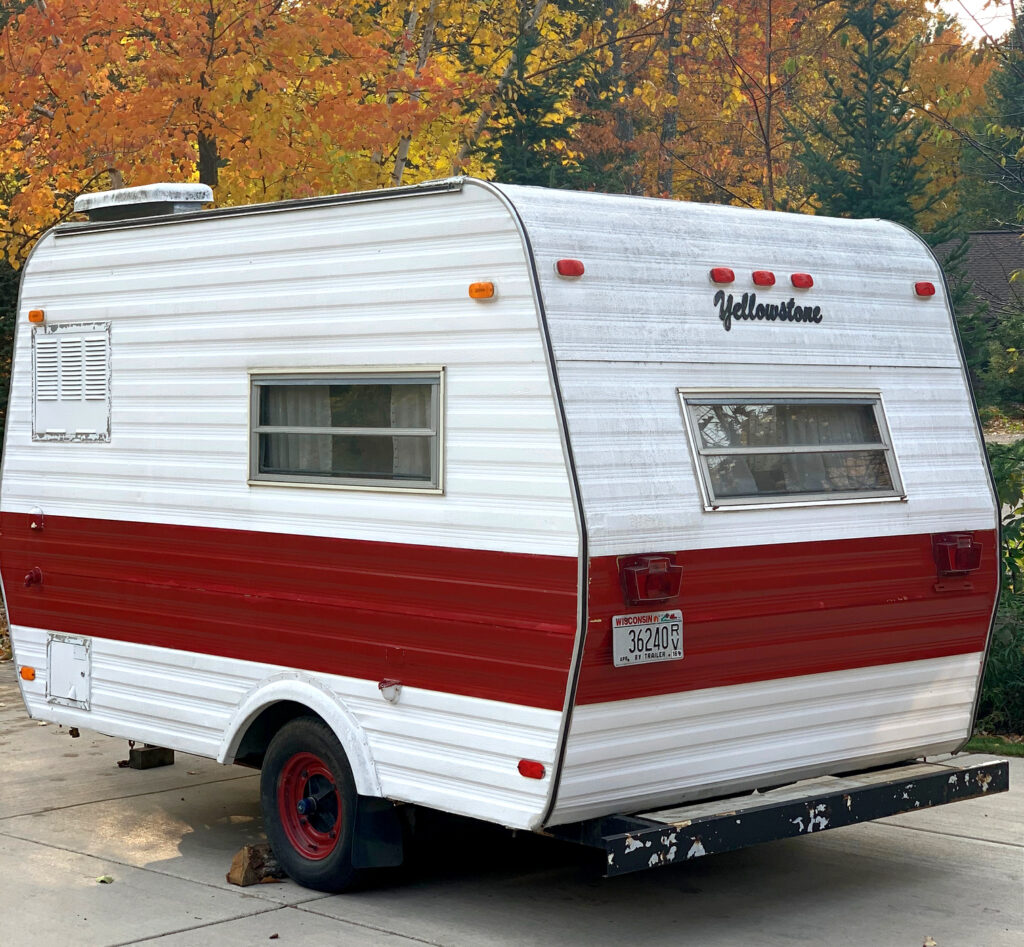 What Will I Do With It?
Several people have asked me. What are you going to do with it? Here are just a few of the fun ideas I have:
Actually take it camping
A photo prop
Pop Up extension at my Shop in Minocqua
Pop Up extension of my Shop to take on the road
A mobile office space to write in
Date Night cocktails
My first fun with her came when I had Brian move her under the trees in our driveway full of Fall foliage so I could deck her out for Autumn. (On the to do list- to learn to hook her up and back her up myself!)

I went into the garage and found a Fall wreath to hang on the door. I just used a 3M sticky hook to hold it.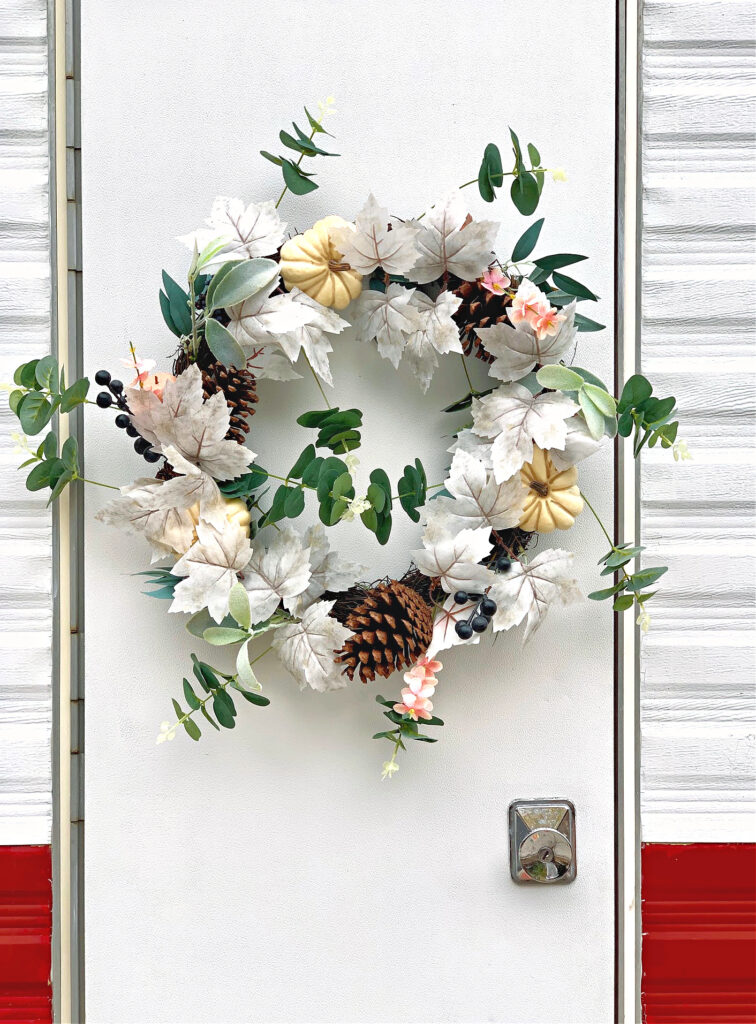 Honey, our Great Pyrenees, approves. She curled right up under it.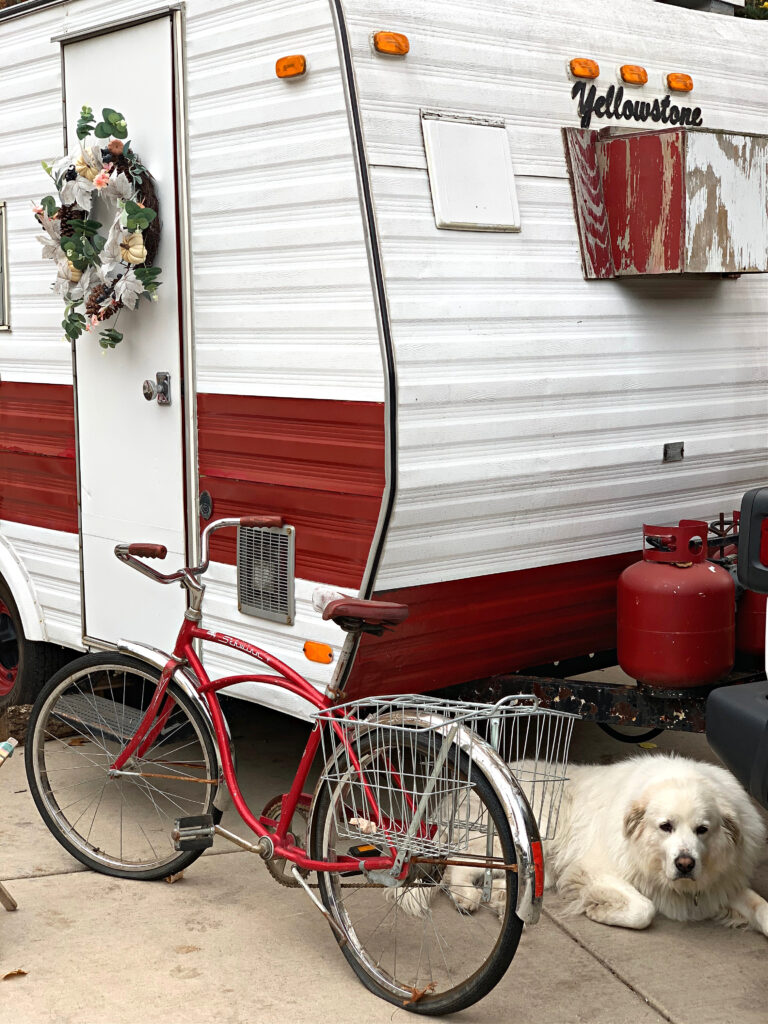 I pulled out my vintage red bike.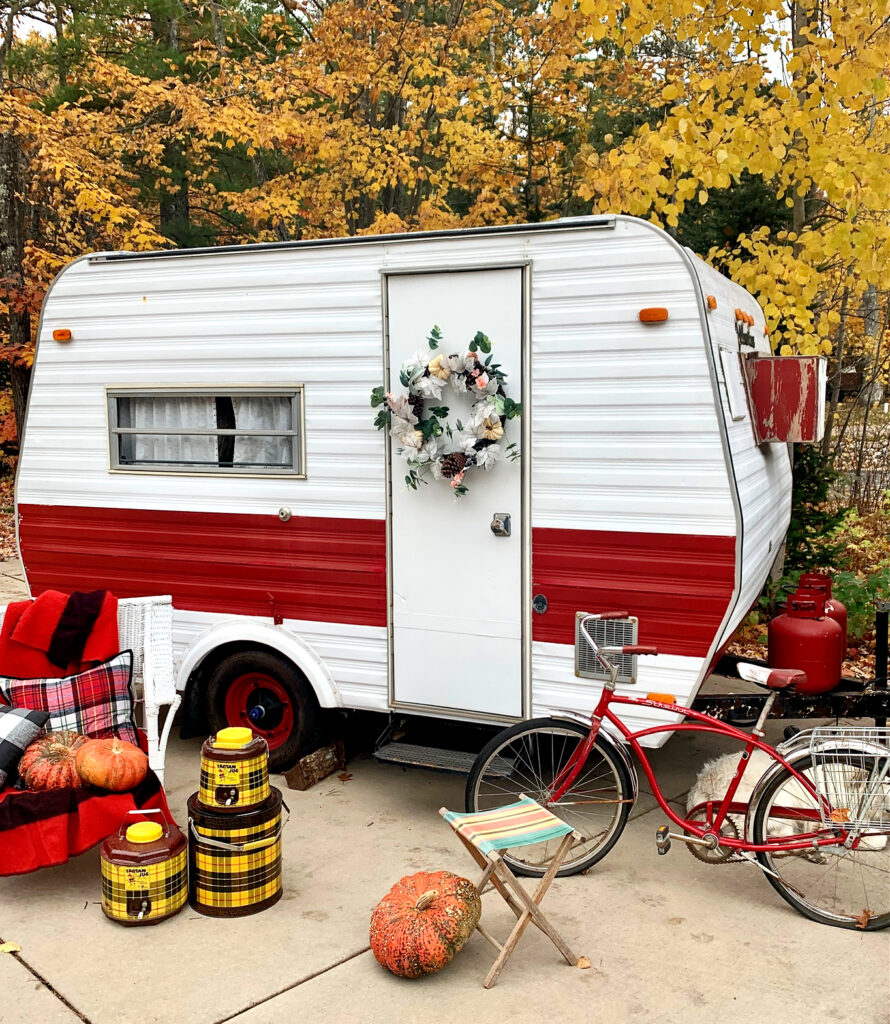 More vintage goodies came out too. My green igloo color and little striped camp stool.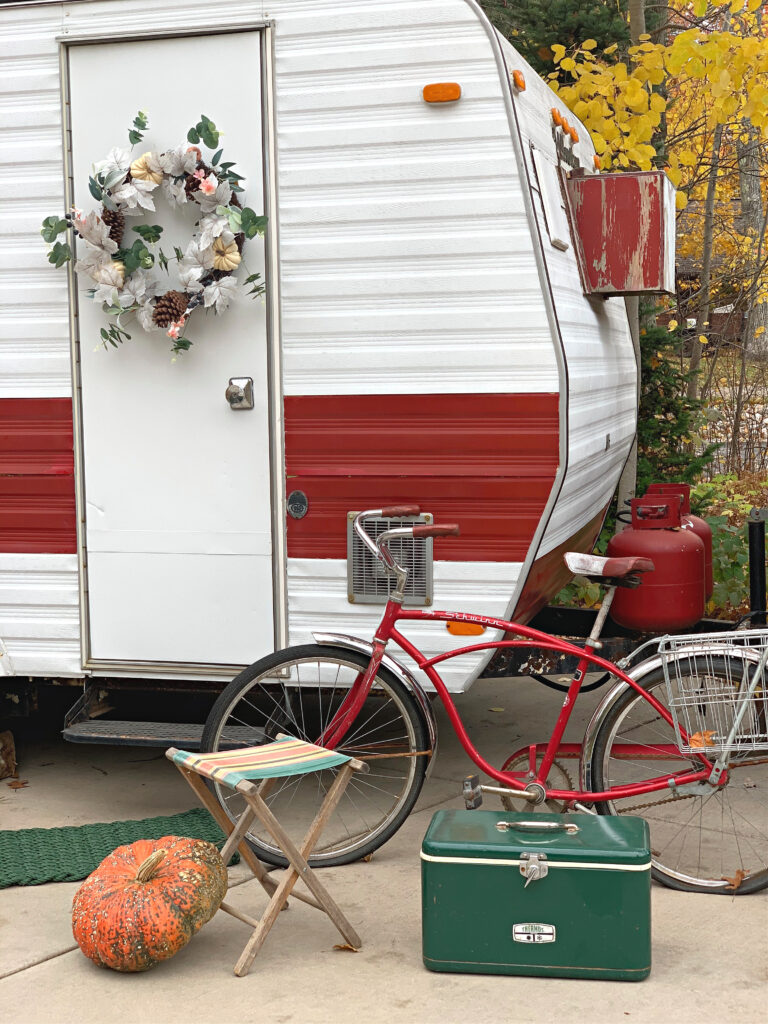 The beautiful pumpkins came out of my mother-in-law's garden.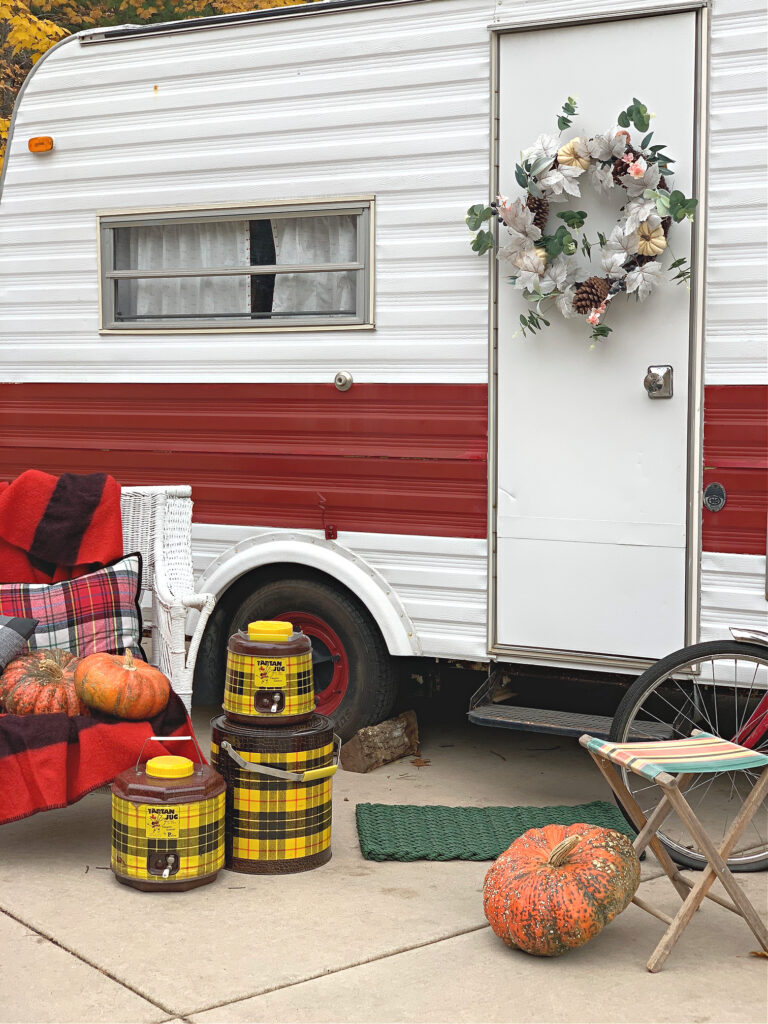 Three of my yellow plaid coolers add a pop of color and fun.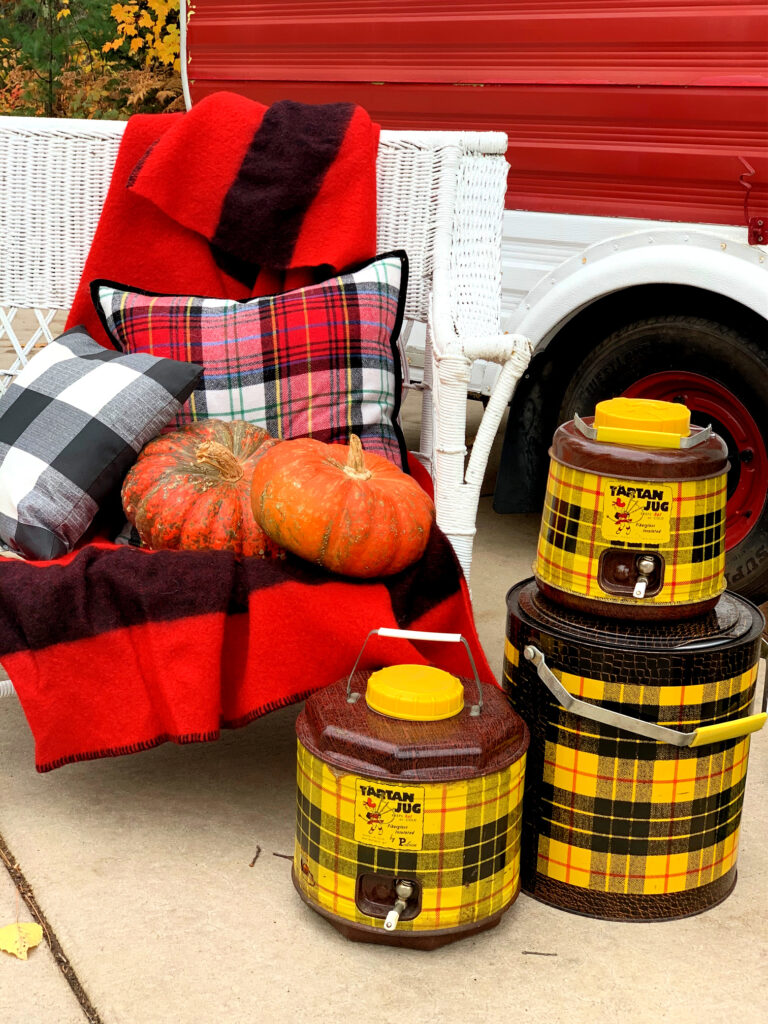 I had a second Fall wreath and decided to see which one I liked best.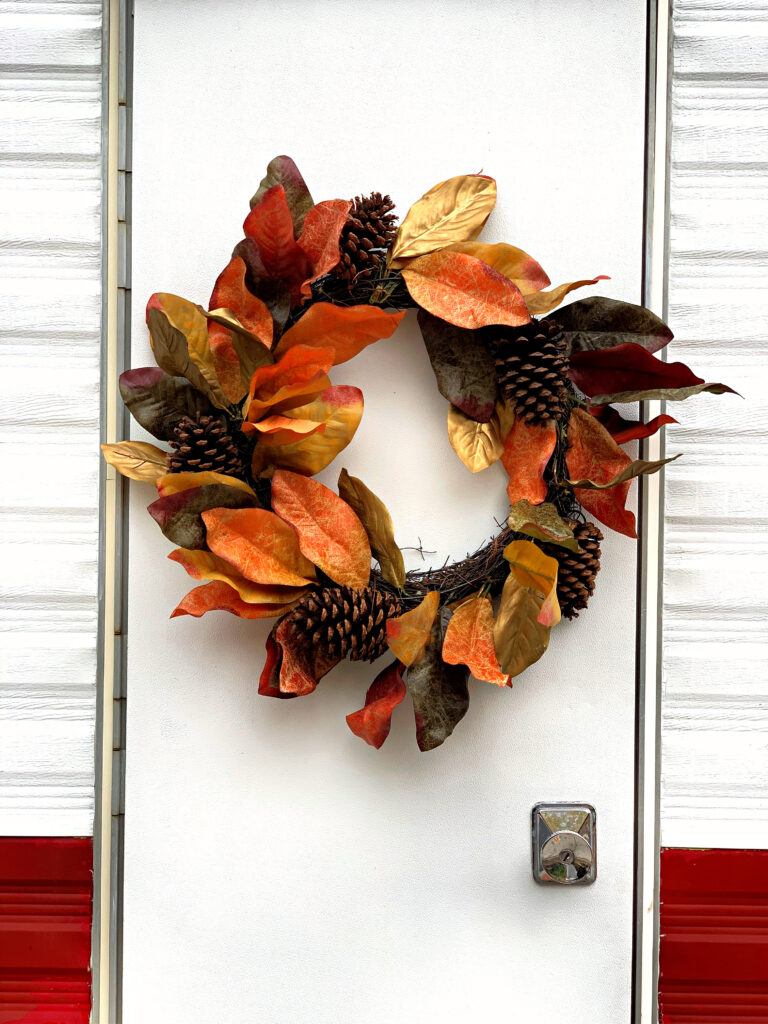 Which one is your favorite? This one or the first?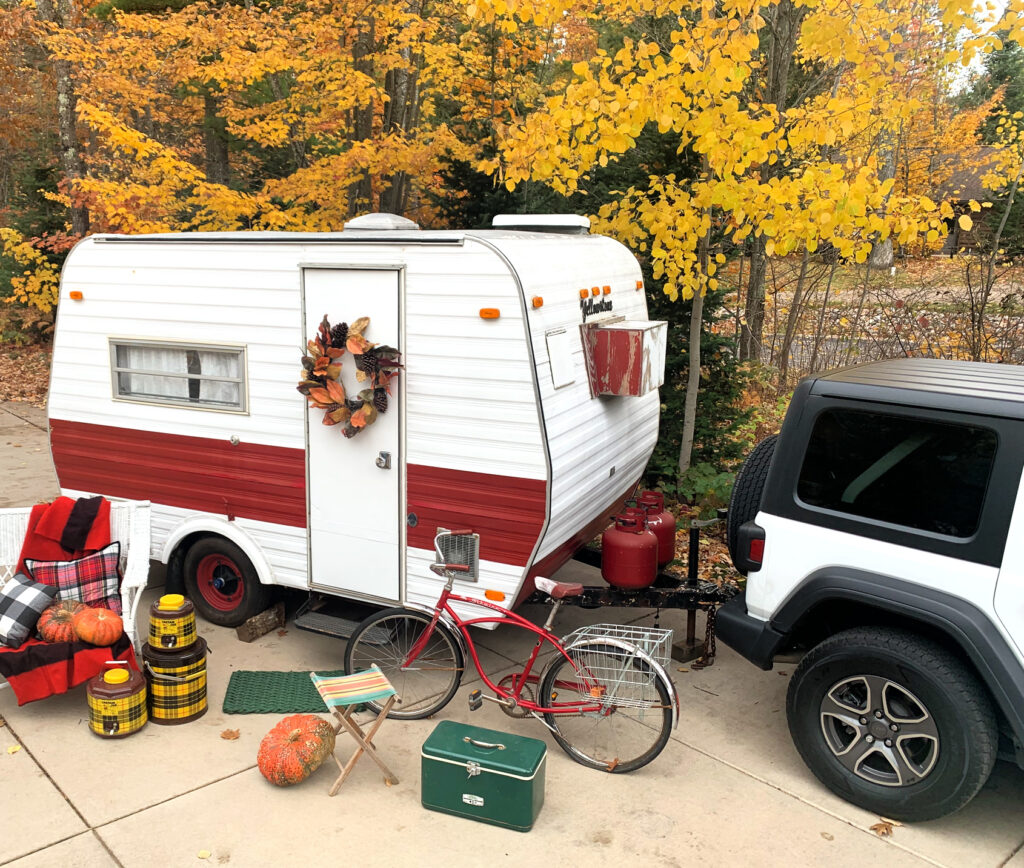 Follow along to see the inside of the camper and what I plan to do with it. SUBSCRIBE to get new post updates delivered to your inbox.
For the Love of Vintage Campers


FOLLOW WHITE ARROWS HOME


Instagram ~ Facebook ~ Pinterest ~ Twitter ~ YouTube