Find inspiration for decorating with vintage thermos inside and outside your home.
I have been collecting vintage thermos for a very long time. When I started blogging and joined Instagram I started finding people who had a similar interest. Mary @itfollowedmehome_vintage asked Stephanie @vintageandprep and me if we'd like to cohost a weekly hashtag #thermosthursday to let other collectors connect and share their thermos.
Here are some of my favorite ways to use and decorate with them.
For the Seasons
I love decorating with vintage thermos in the Summer. A Campfire Marshmallow tin, vintage jug and some plaid blankets to stay cozy by the campfire a the perfect treasures to add to the scene!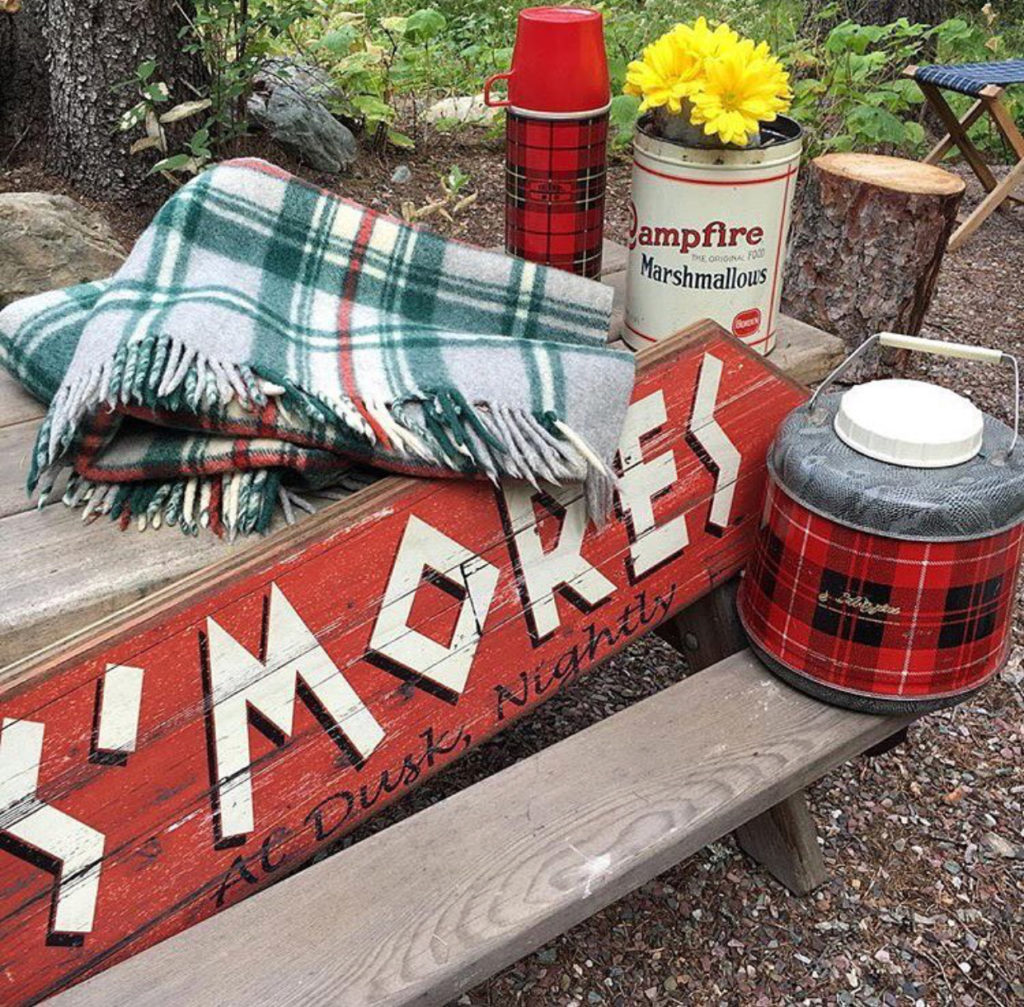 As temperatures begin to drop in the Fall, a favorite thermos can hold an instant warm up.

Winter feels even more festive with a few thermos added to the coffee bar.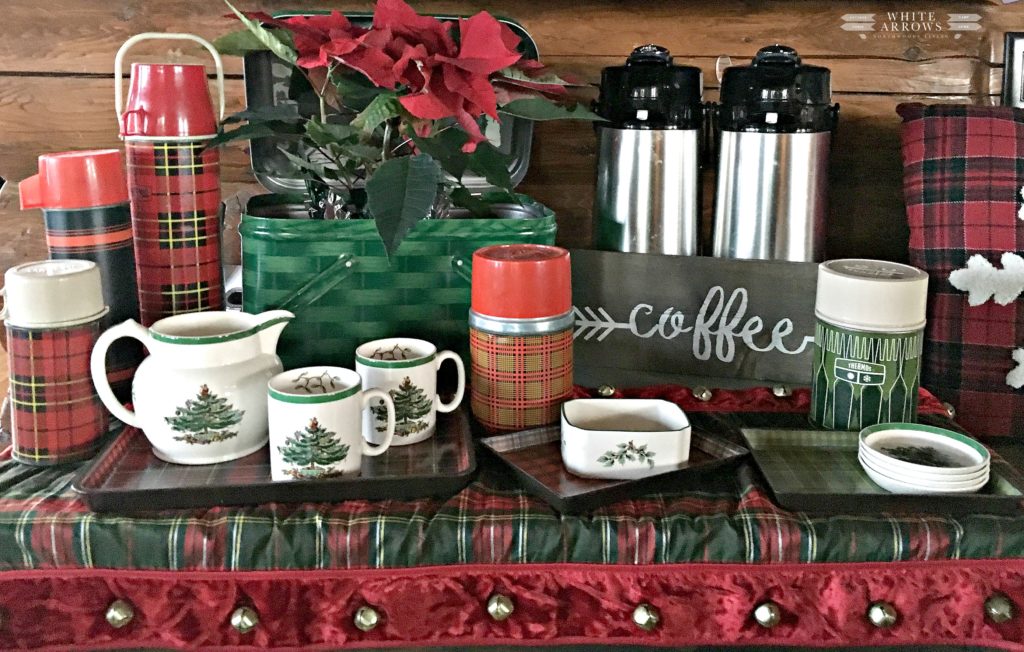 Spring flowers look even brighter in a thermos!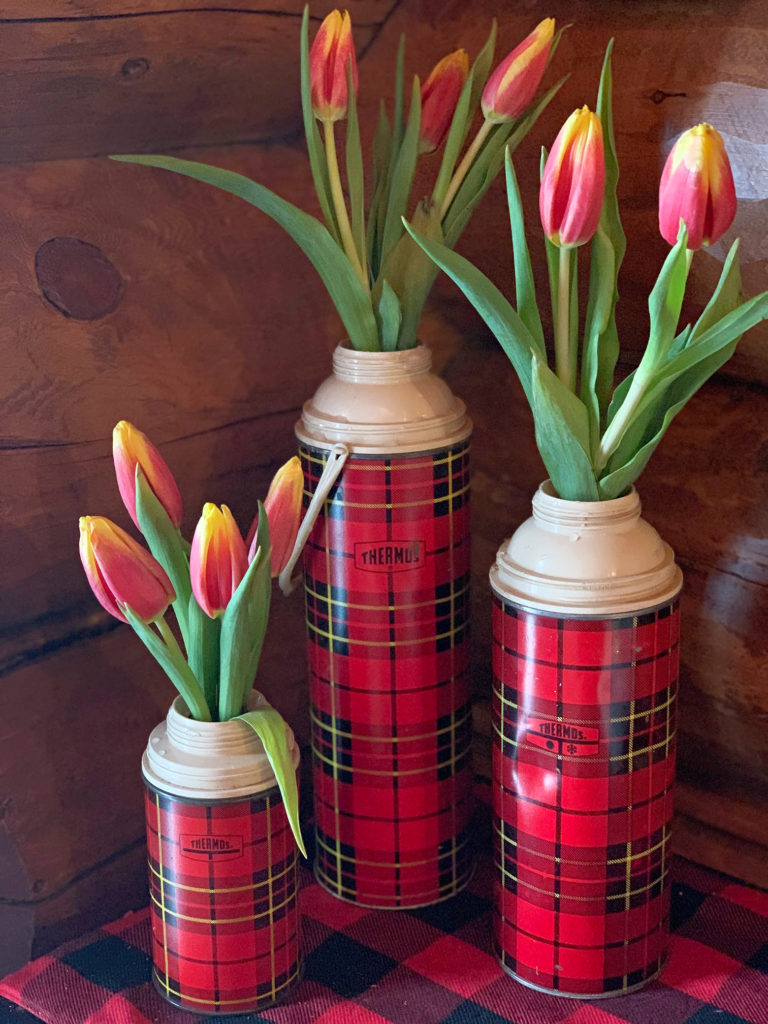 One of the things people love about vintage thermos, I think, is the nostalgic feeling they give you. They remind you of the container your dad took to work everyday. They remind you of Summer road trips. They remind you of happy days.
Entertaining
I still use so many of my thermos to hold beverages. They are fun to take cold drinks down by the lake.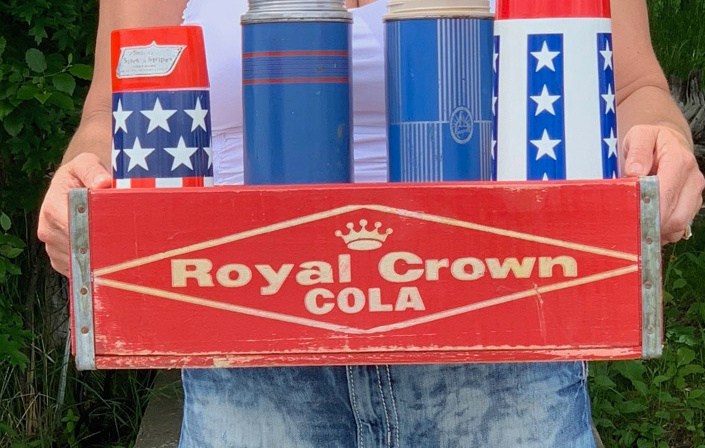 Keep hot chocolate on a self serve bar during game night.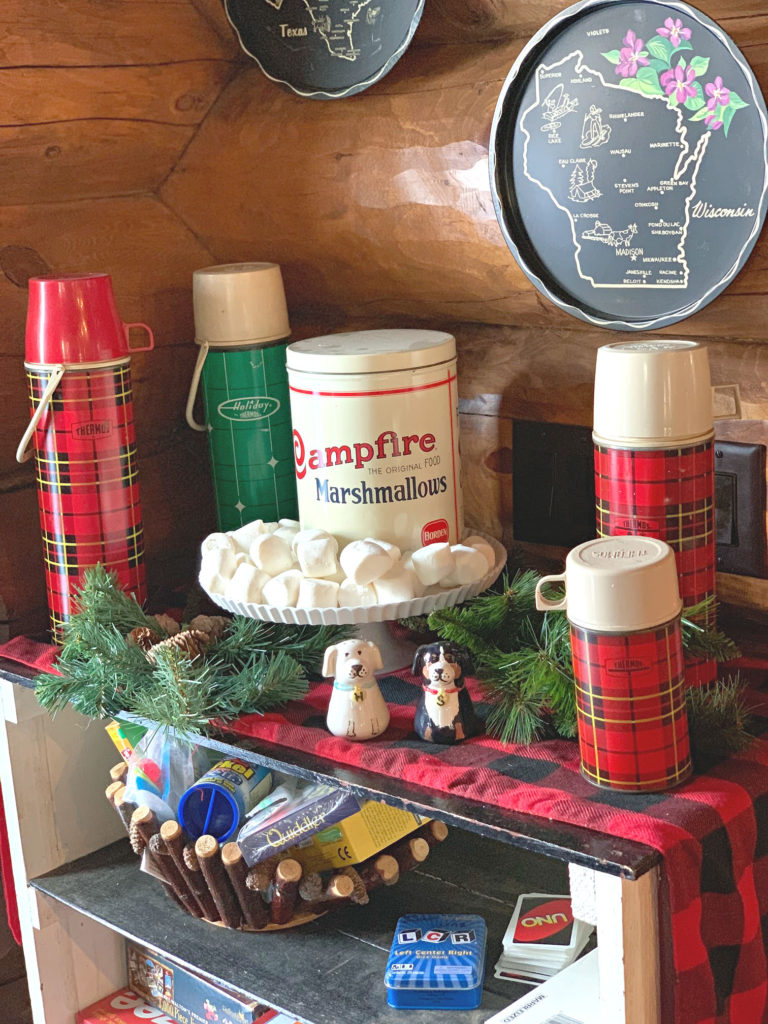 Thermos work so beautifully as vases.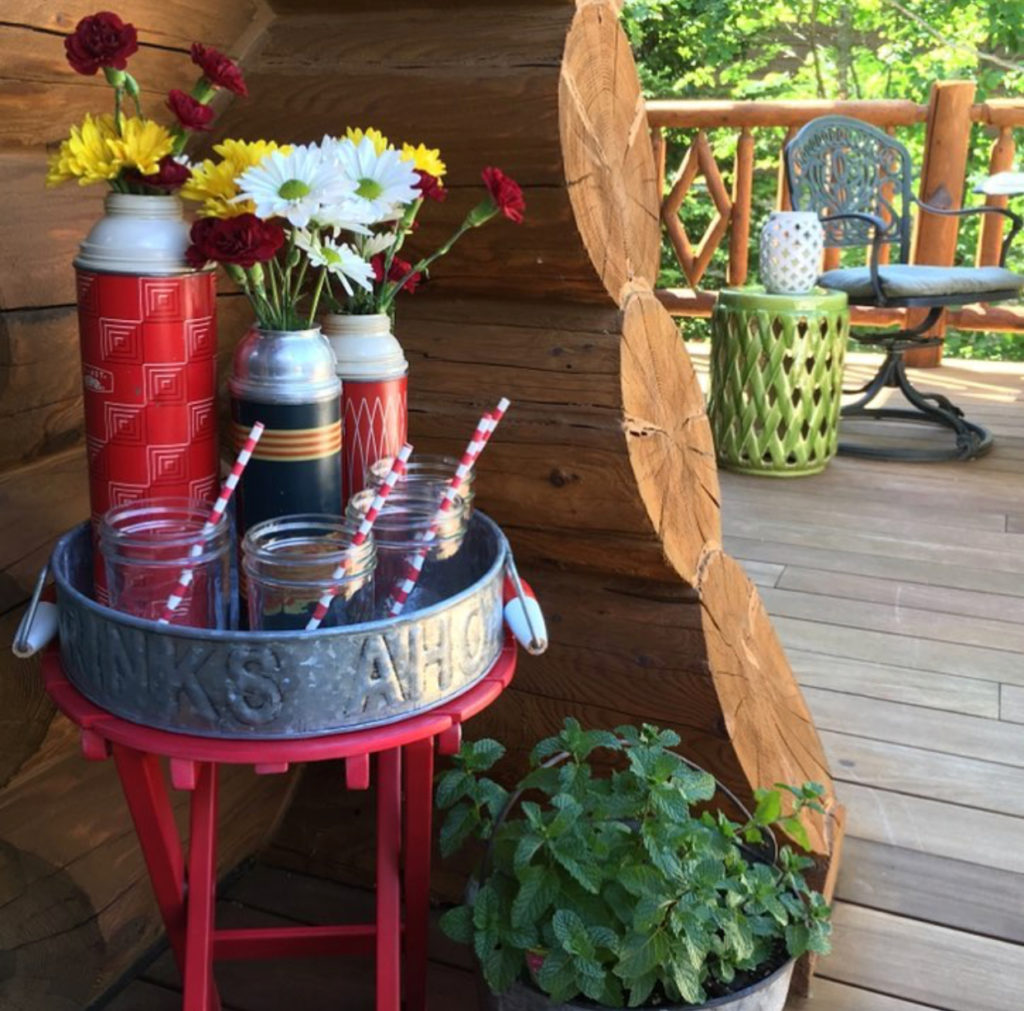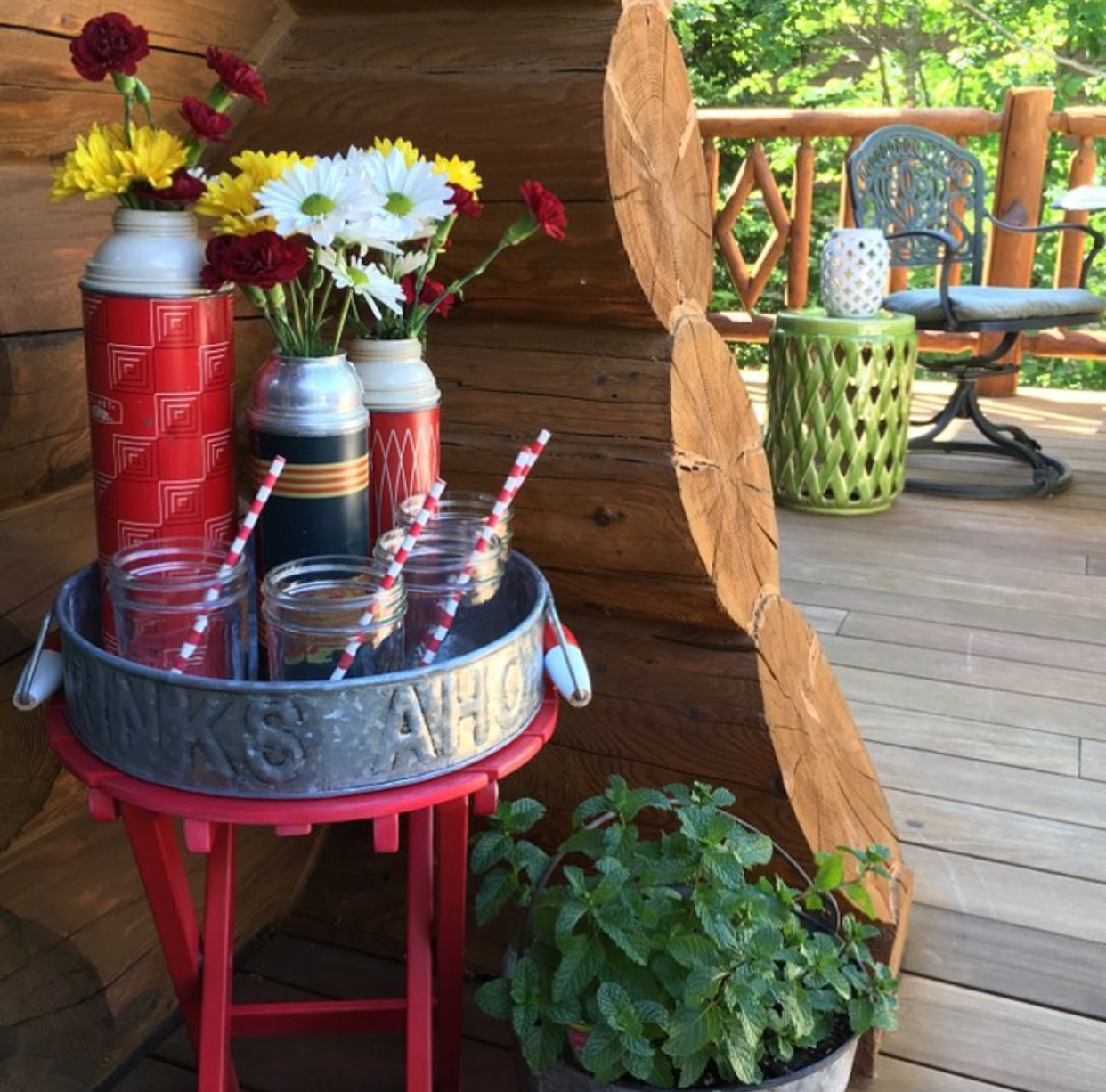 I think people love collecting thermos is because there are so many different sizes and patterns and colors to keep searching for. It's a really fun treasure hunt!
Enjoying the Outdoors
This is my idea of fishing! A thermos works great as a wine cooler.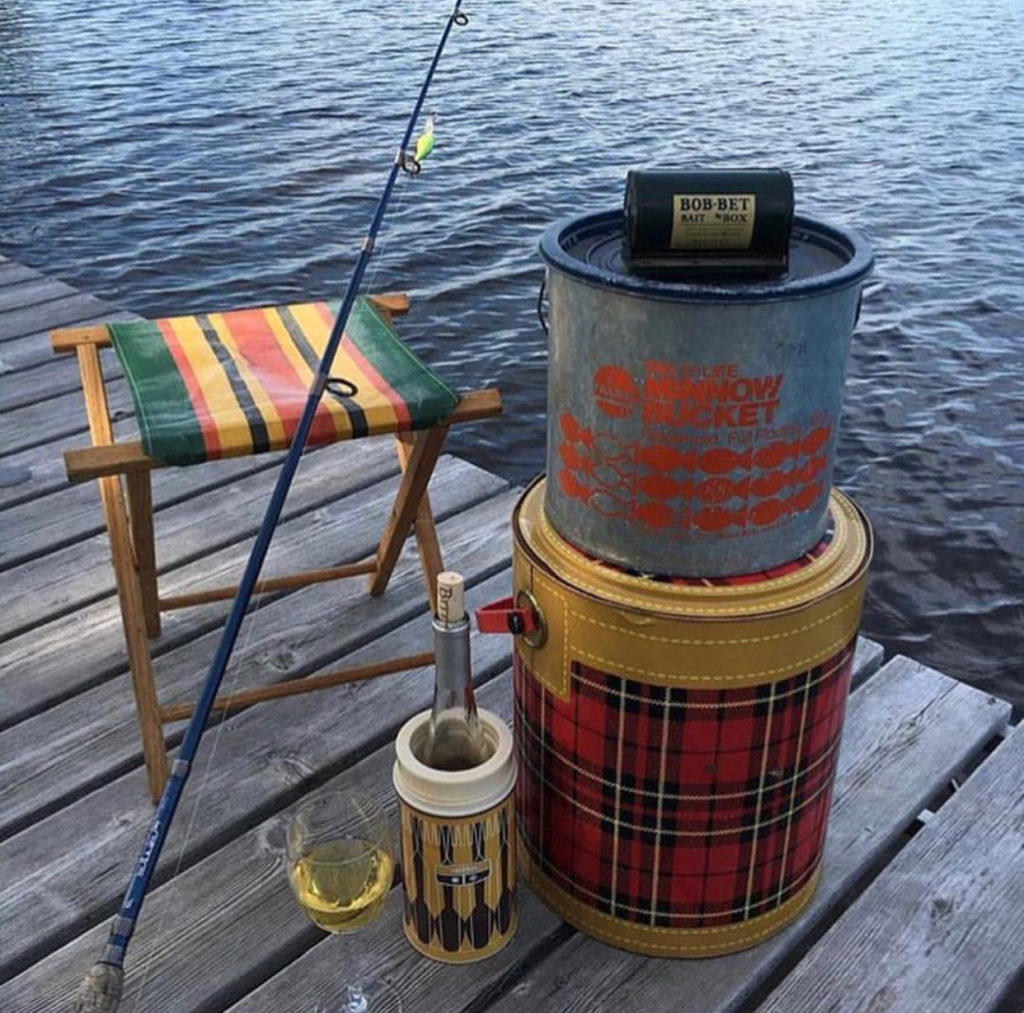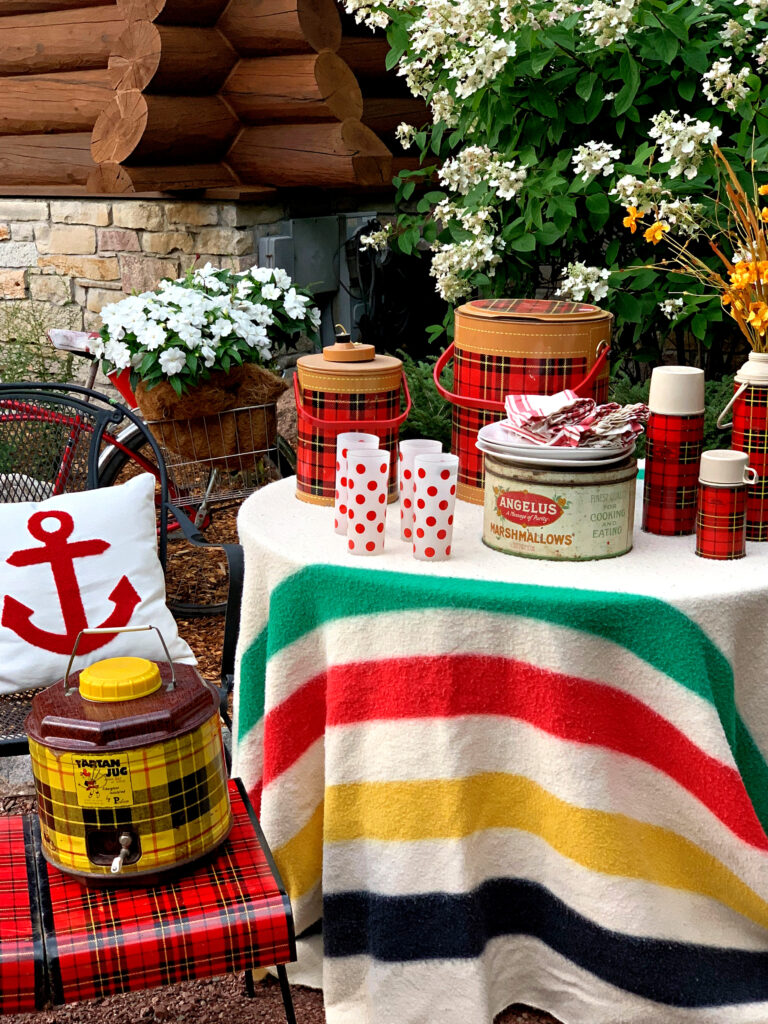 The boathouse takes on extra cuteness with thermos, red lanterns, oars and more vintage goodness.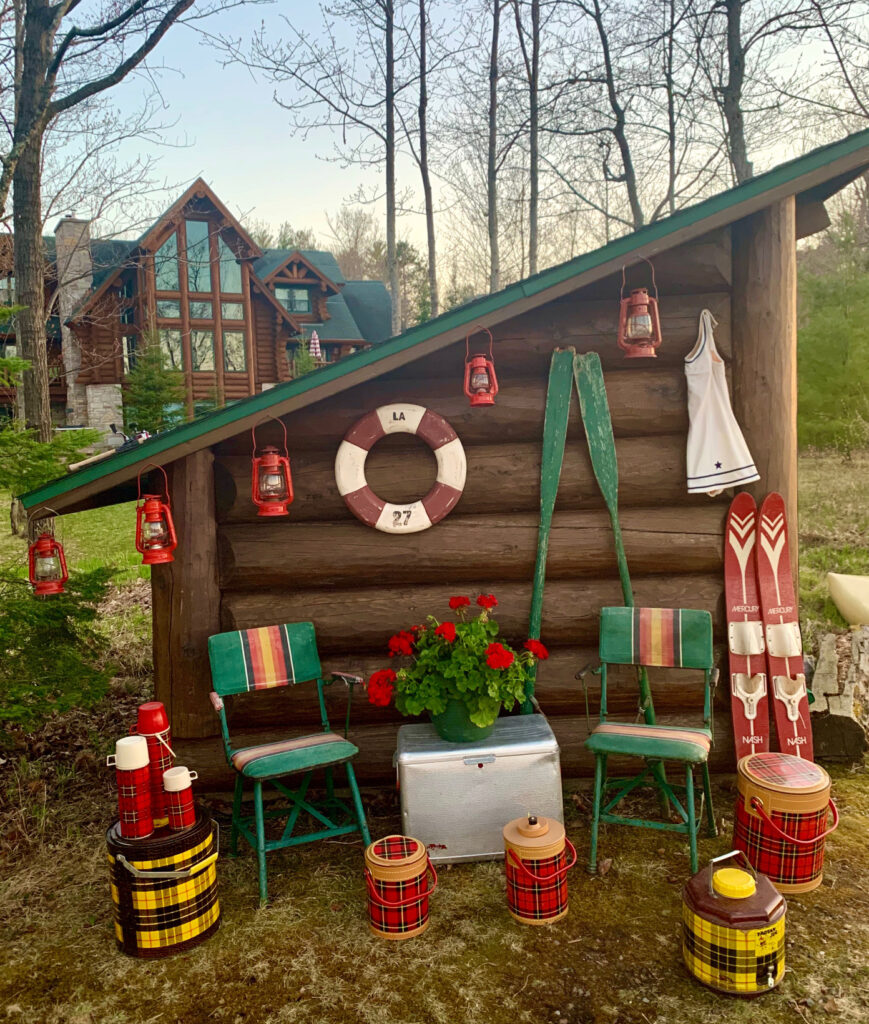 My favorite places to find vintage thermos are: White Arrows Home- The Shop and other Antique Shops, Vintage Markets, Garage Sales, Flea Markets, Etsy, and Facebook Marketplace.
Home Decor
I keep my thermos above my kitchen cabinets when they aren't in use in other places.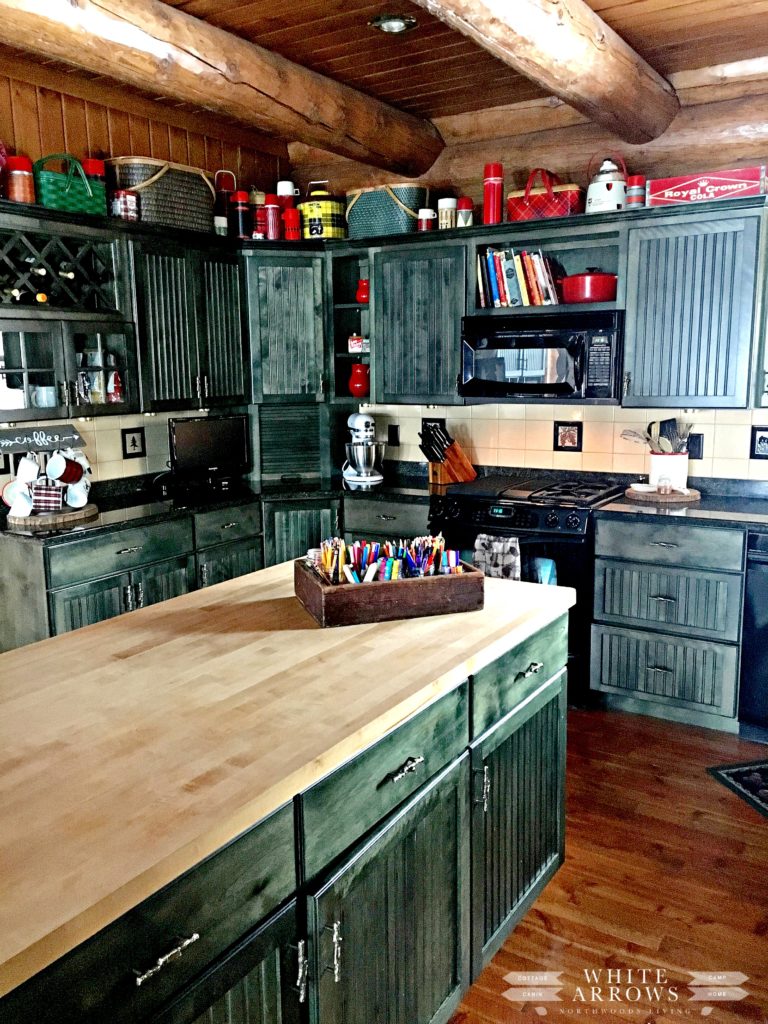 It's fun to include thermos in my mantel decor.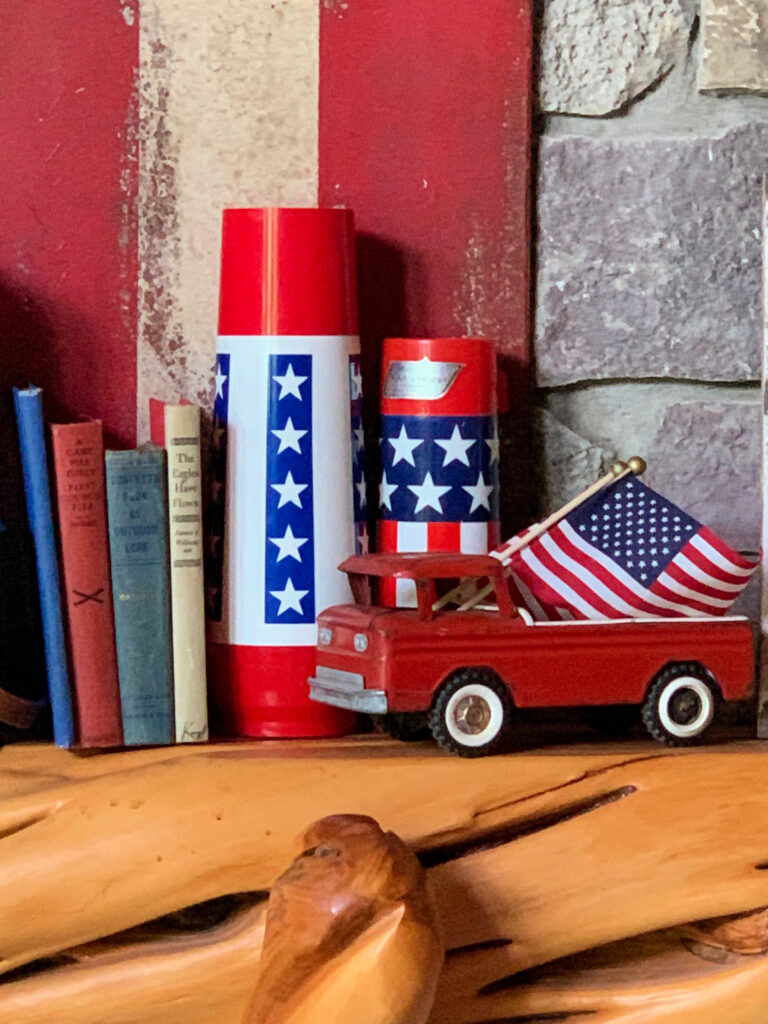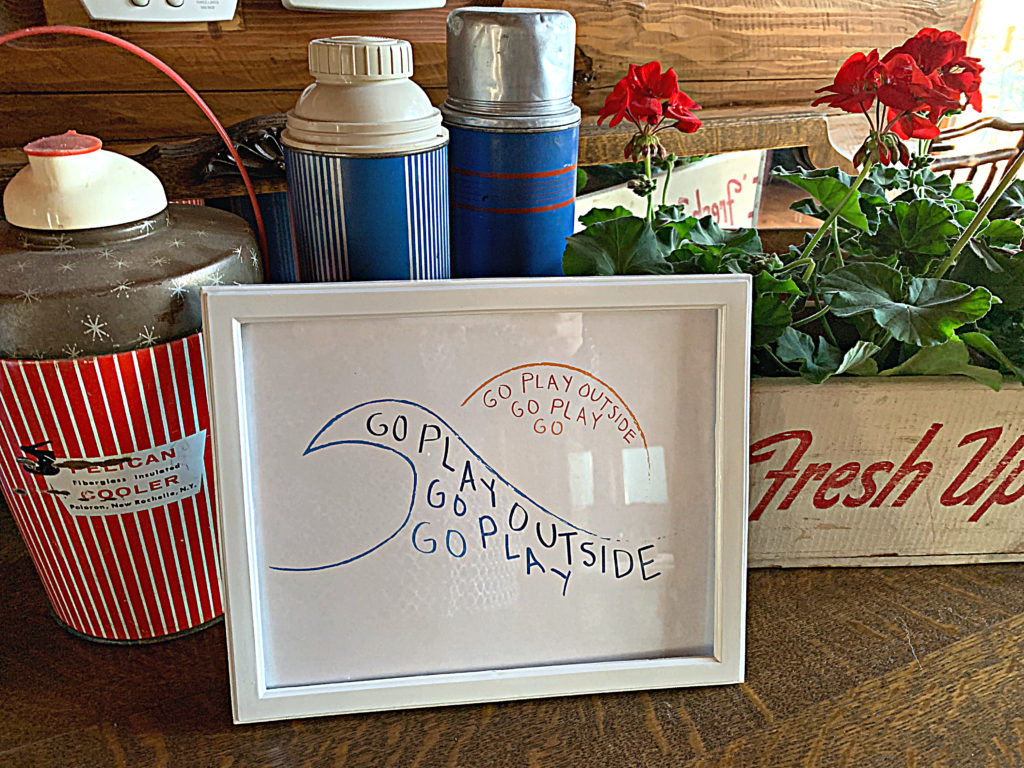 I don't have a favorite thermos. Just like my children, I love them all the same!
Porch Decor
One of my favorite places to decorate is my front porch. I often include thermos, jugs and coolers.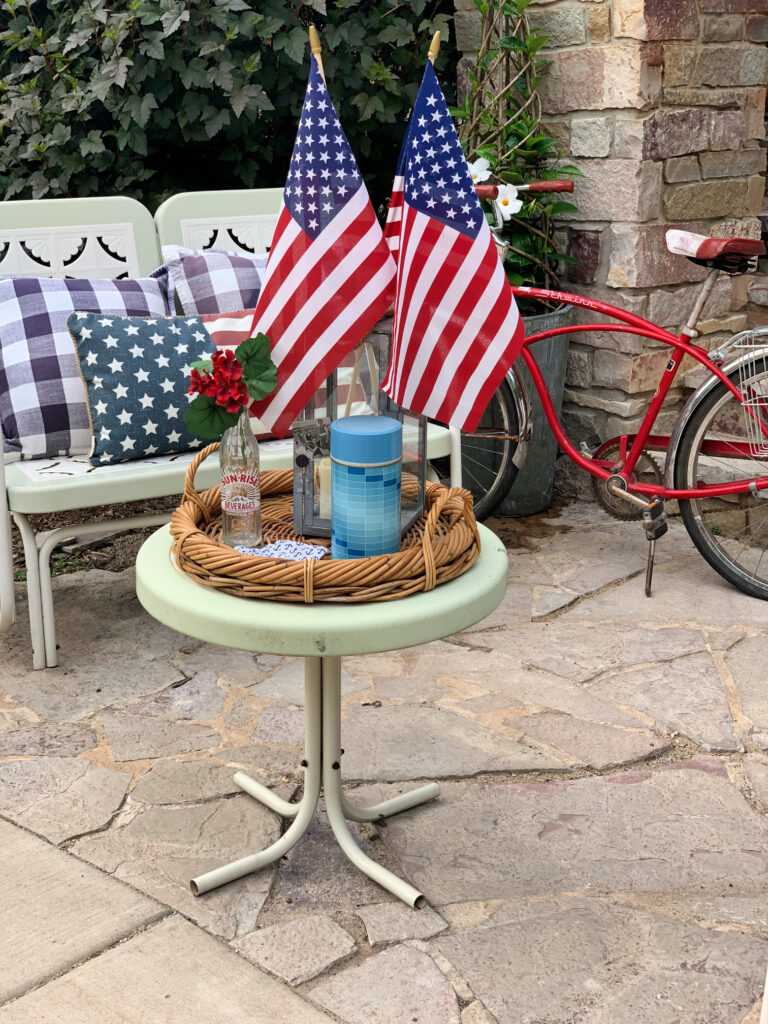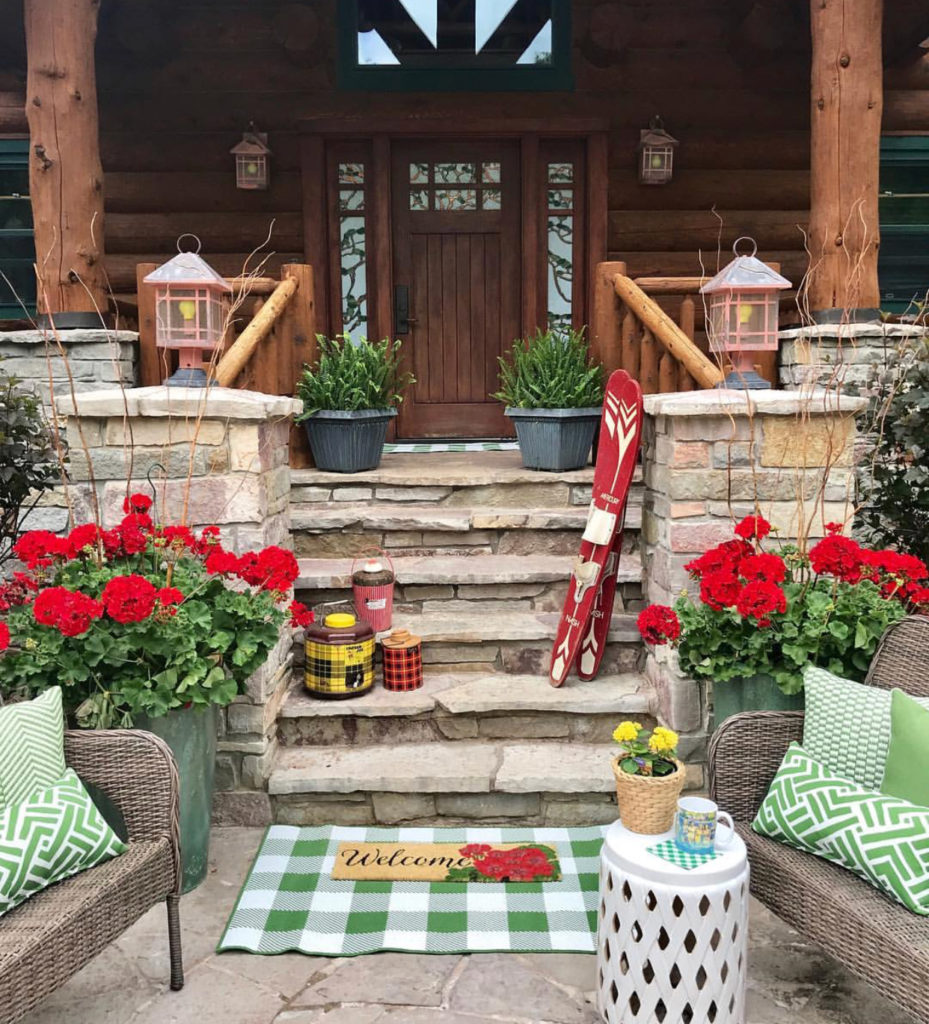 I love choosing which thermos to use based on the seasons.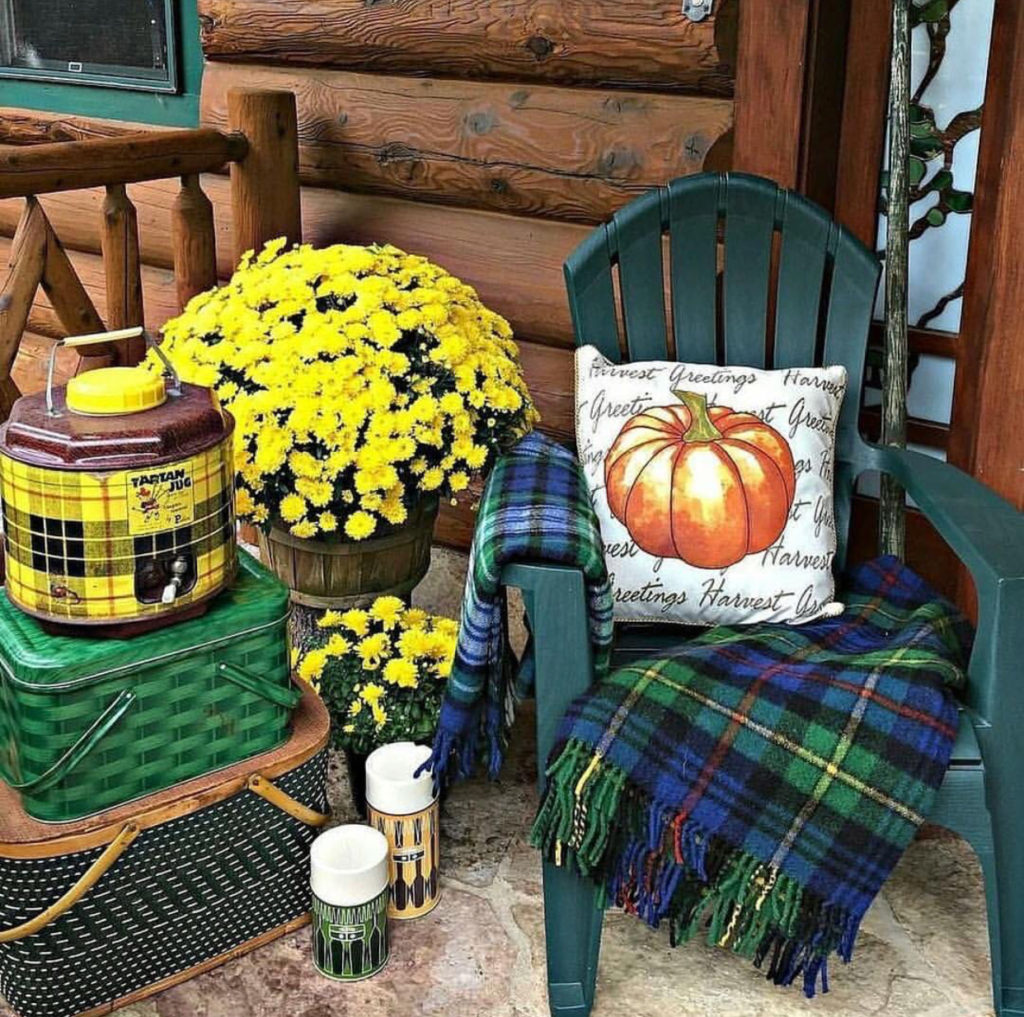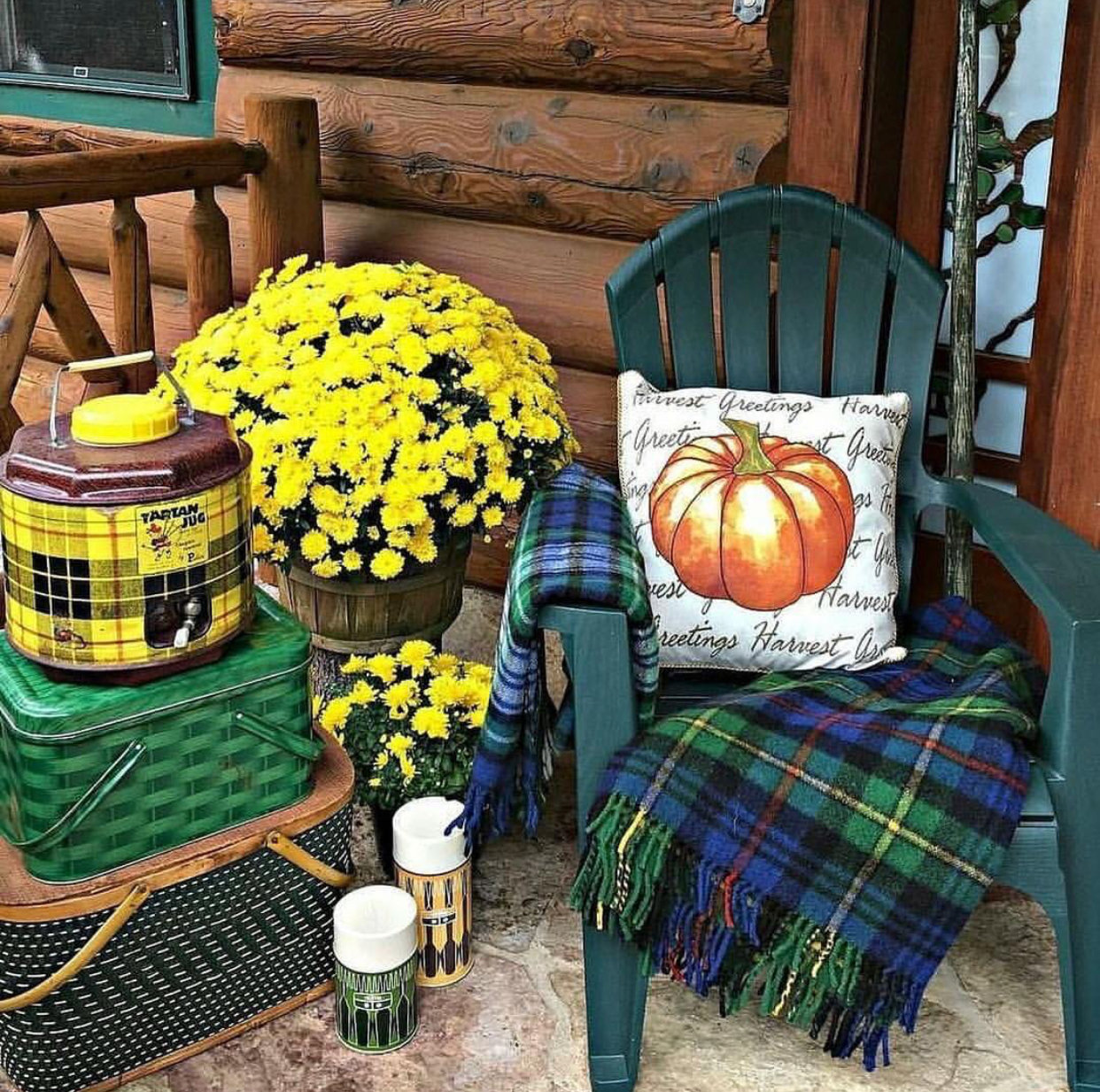 My Holiday thermos is a favorite!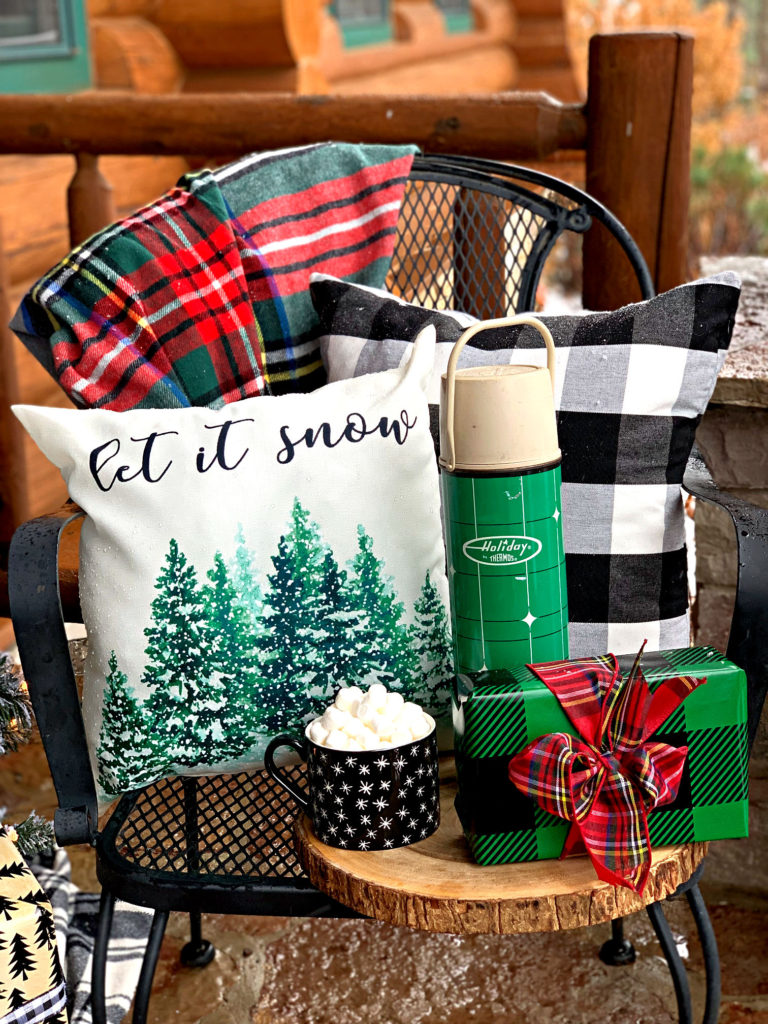 White Arrows Home- The Shop
You can always find thermos at my shop. Here's a sampling of some we have or had in stock.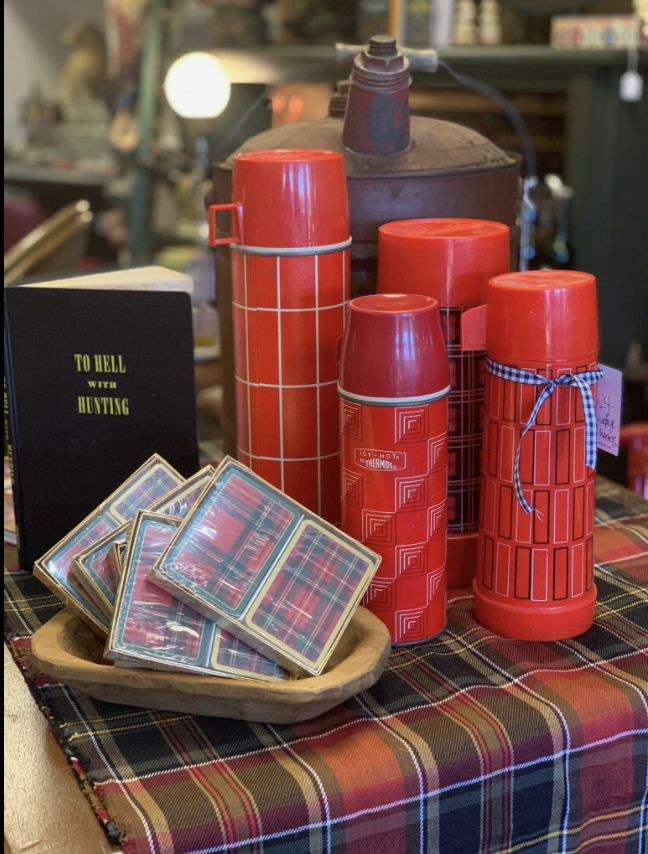 I hope you will join in for #thermosthursday over on Instagram. You will find a lot of inspiration and meet an amazing group of people, some kindred spirits and make friends! Don't ever hesitate to ask me if you have questions about how to join in.
FOLLOW WHITE ARROWS HOME


Instagram ~ Facebook ~ Pinterest ~ Twitter ~ YouTube