Cleaning out my Storage Room leads to an easy craft project, this DIY No Sew Christmas Pillow.
(Affiliate links are used for your convenience. Read my full disclosure here.)
I'm so excited to be joining an amazing group of bloggers today as part of the Thrifty Style Team hosted by Julie of Redhead Can Decorate. Find the list and links of all the talented bloggers participating at the end of this post.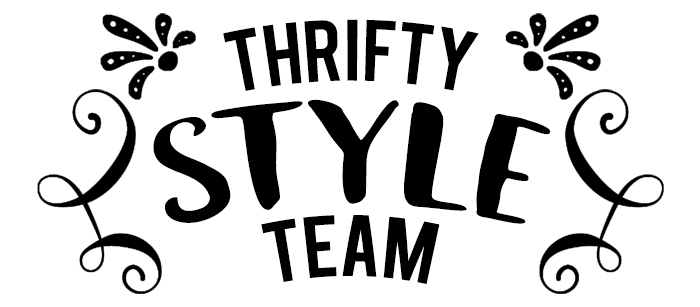 One of those talented bloggers is my friend Lora of Lora B Create & Ponder. If you are taking the tour in order then you just left Lora's home in Minnesota and headed next door to our house in Wisconsin.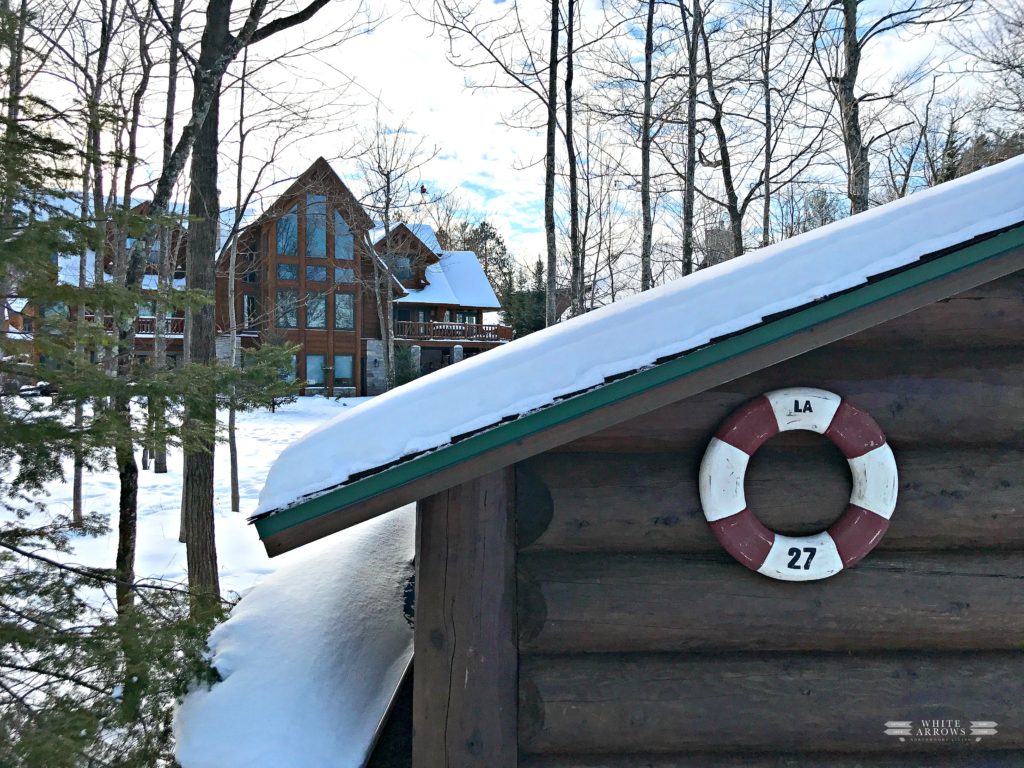 The Thrifty Decor Challenge this month is a Christmas Craft. My inspiration actually came from a dreaded chore.
I started tackling a big job a few weeks ago- cleaning out our storage room. There are a few variables that play in to this being a big task.
One is that our cabin was build as a vacation home, and even though it's a big house, there's not a lot of storage. Our storage space is in the utility room with the furnace, hot water heater, etc. Now, even though I say there's not a lot of storage, the space should be enough, it's just time to clean it out!
Do you feel like every five years or so you need to do a big overhaul? Here are a few steps I take when tackling a big project:
I make lists.
I break it into chunks.
I only put what I can accomplish in the day on each sheet of my to do list. That way I don't get overwhelmed. What I need to do feels manageable.
When cleaning out/organizing a space I always separate things into KEEP, DONATE, TOSS with big garbage bags.
I reorganize the space when putting everything back.
I put an audiobook on my phone, stick headphones in my ears and my phone in my pocket. I can't wait to listen so I can't wait to work. ( A little mind game!)
I get started. As soon as I start, I will find a rhythm. Until I do it seems to big.
White cleaning out the storage room, I found a pillow. It's a plain cranberry colored pillow with nothing on either side. I was about to put it in the donate pile when I thought I could upgrade it to a fun Holiday pillow.
I decided to use some cardboard letter craft cutouts that spelled out joy as my stencils.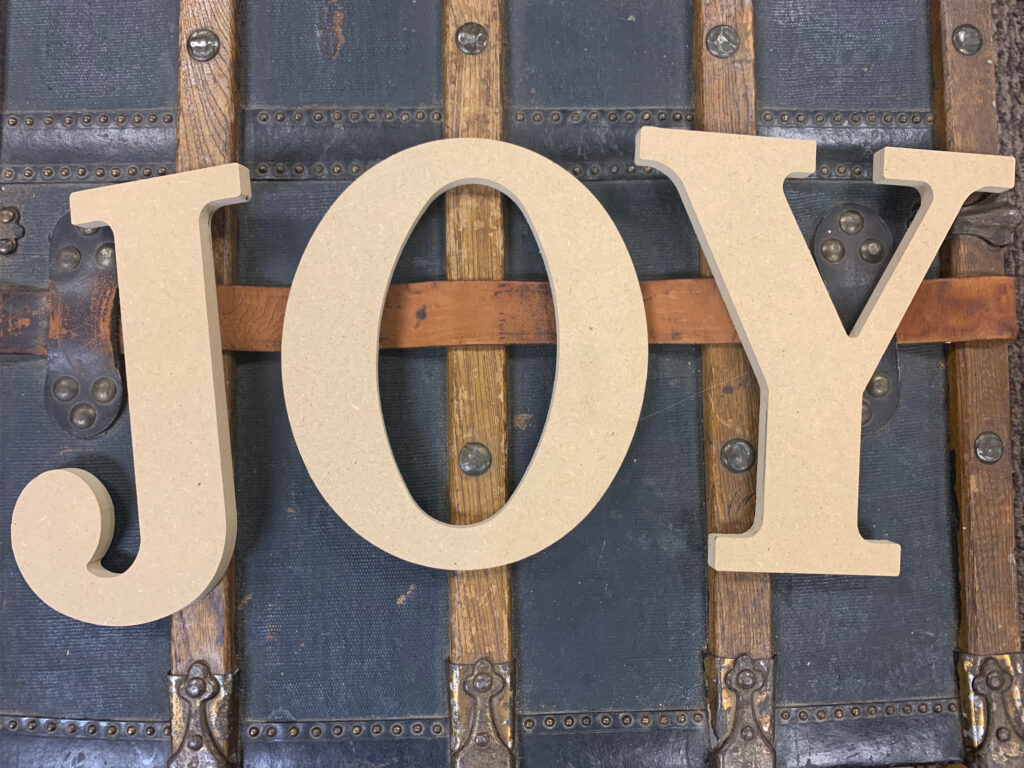 I knew I wanted to use a plaid fabric for the JOY and a neutral one in a black and white pattern would go with anything else I put near it.
I traced each letter with a sharpie.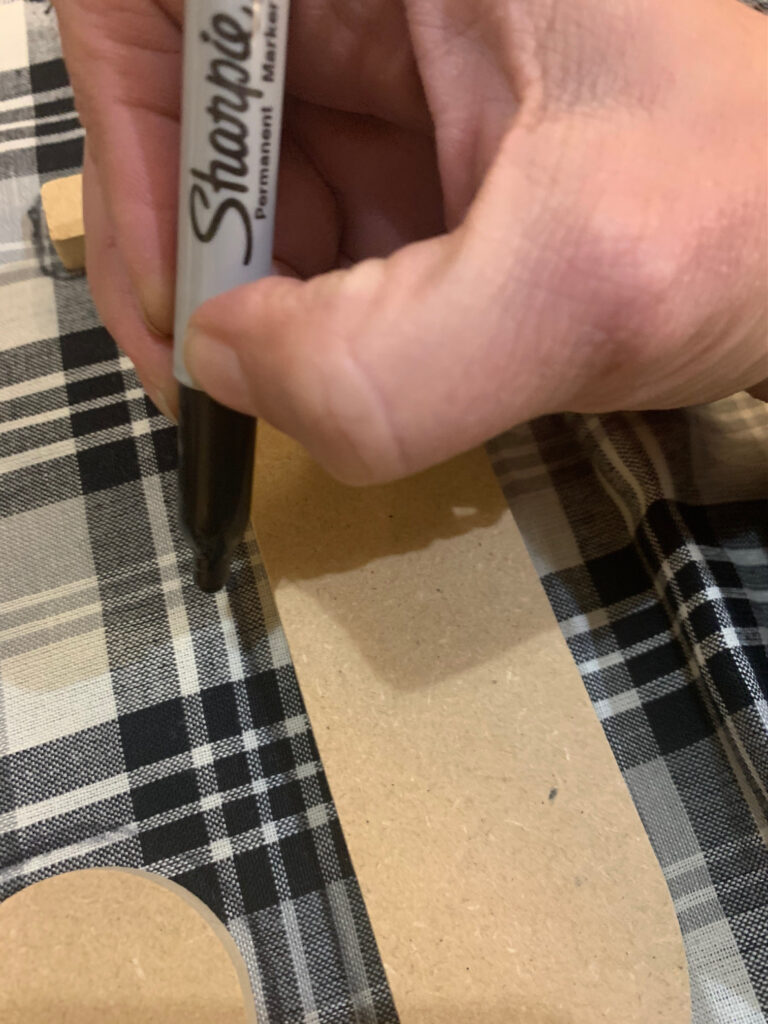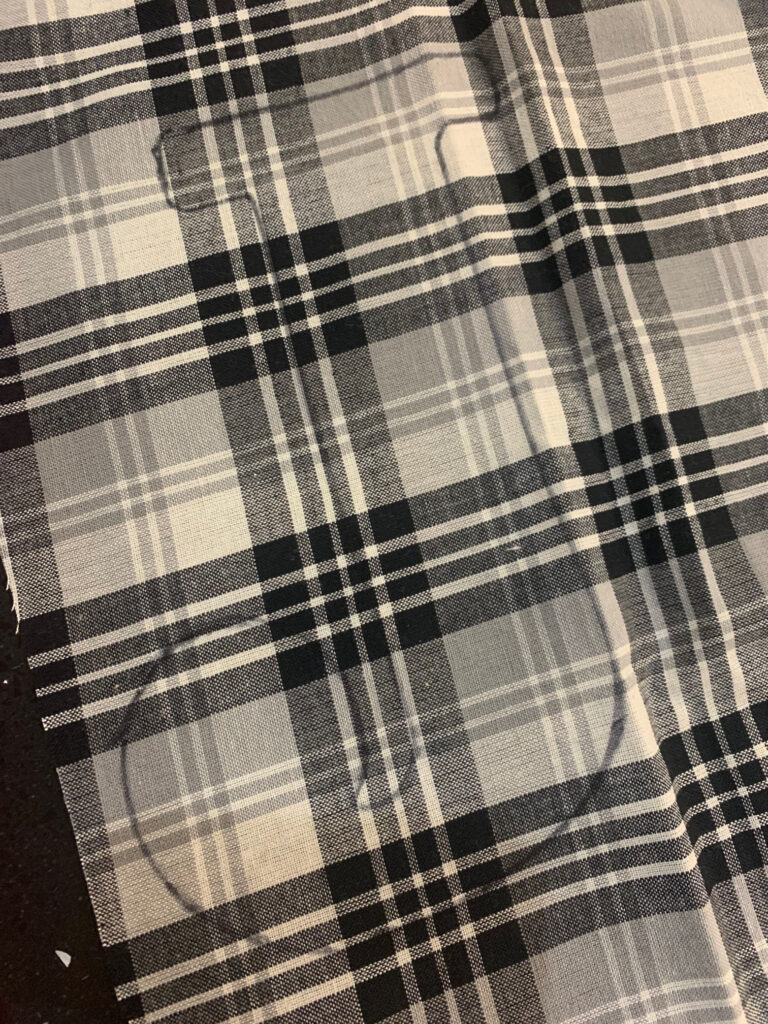 If you are worried about the lines showing then trace the letters on the fabric flipped upside down so when they turn over they are the correct way.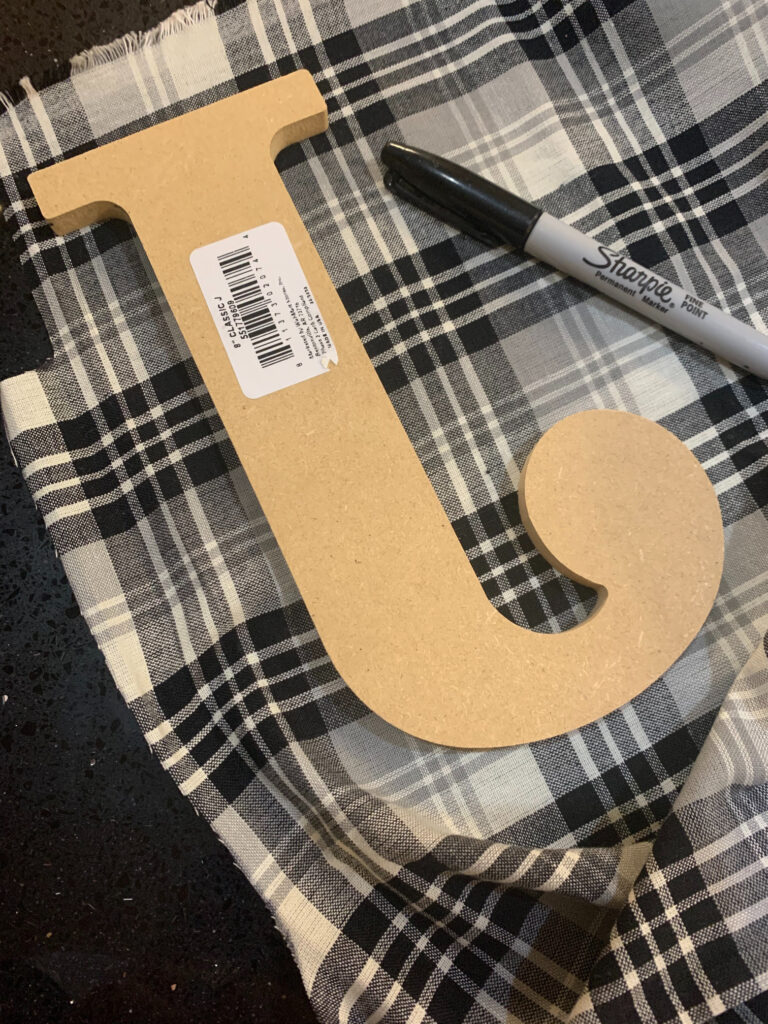 I try to always use fabric scissors and be good about not using them on other things. Because having scarp fabric scissors makes a world of difference, making cutting fabric easy.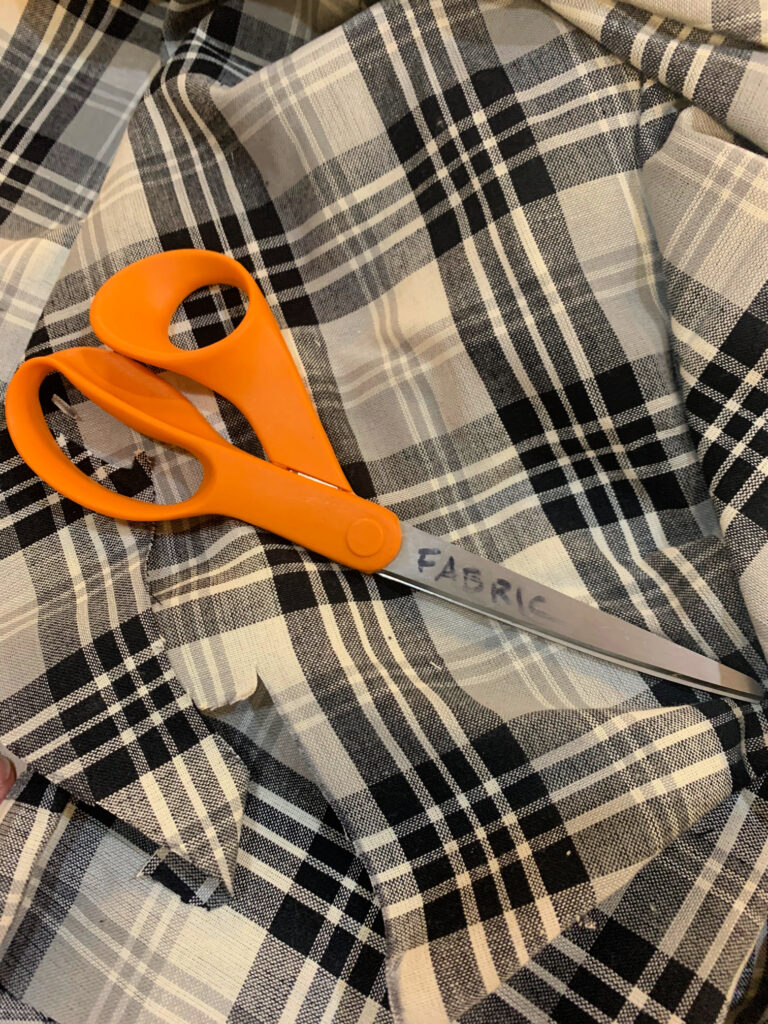 Then I laid the letters out on the pillow. I decided that having them just straight across looked to smooshed.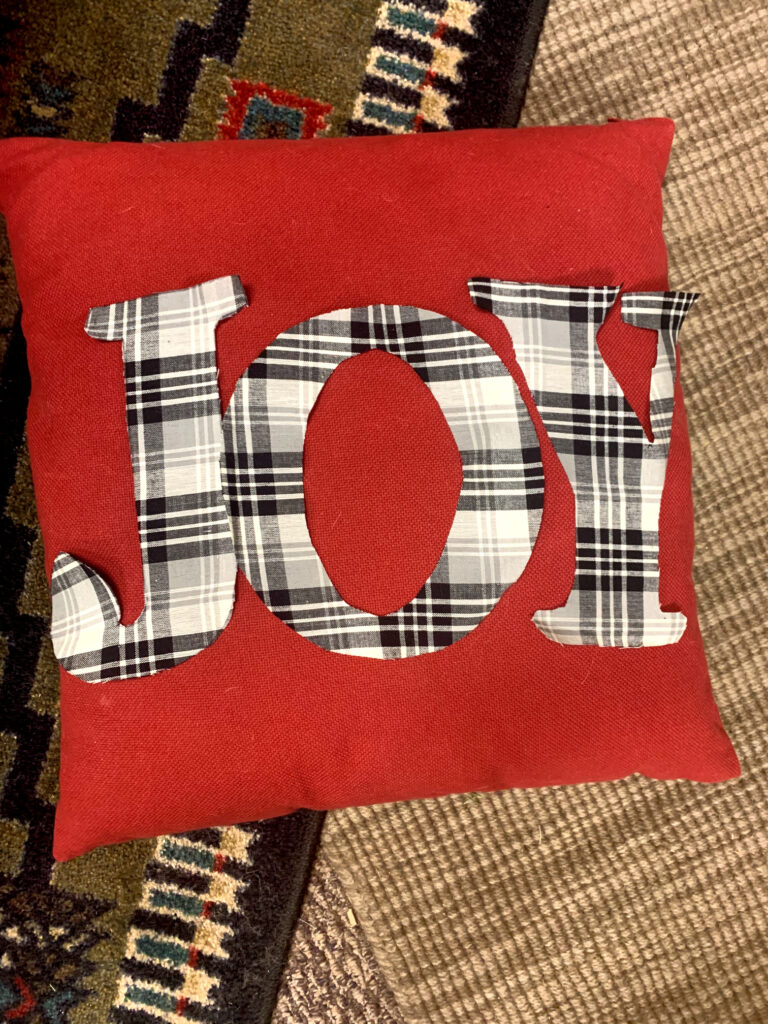 So I angled the J and Y and had the letters cross over a bit.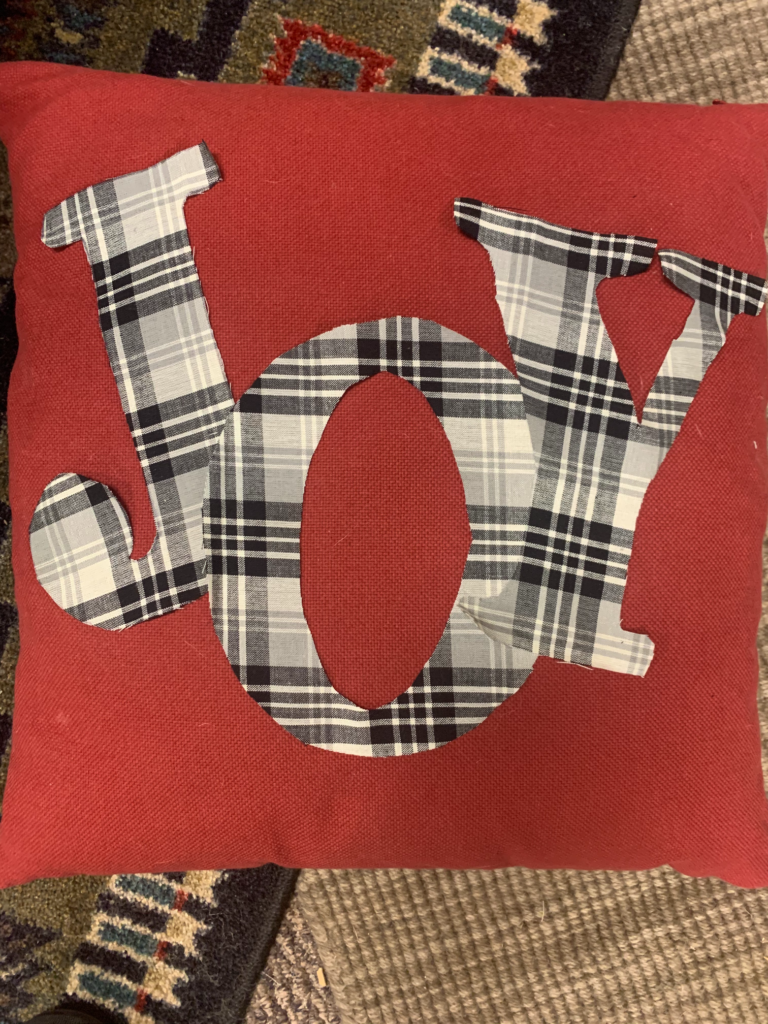 Then, I simply used a fabric glue to adhere them to the pillow.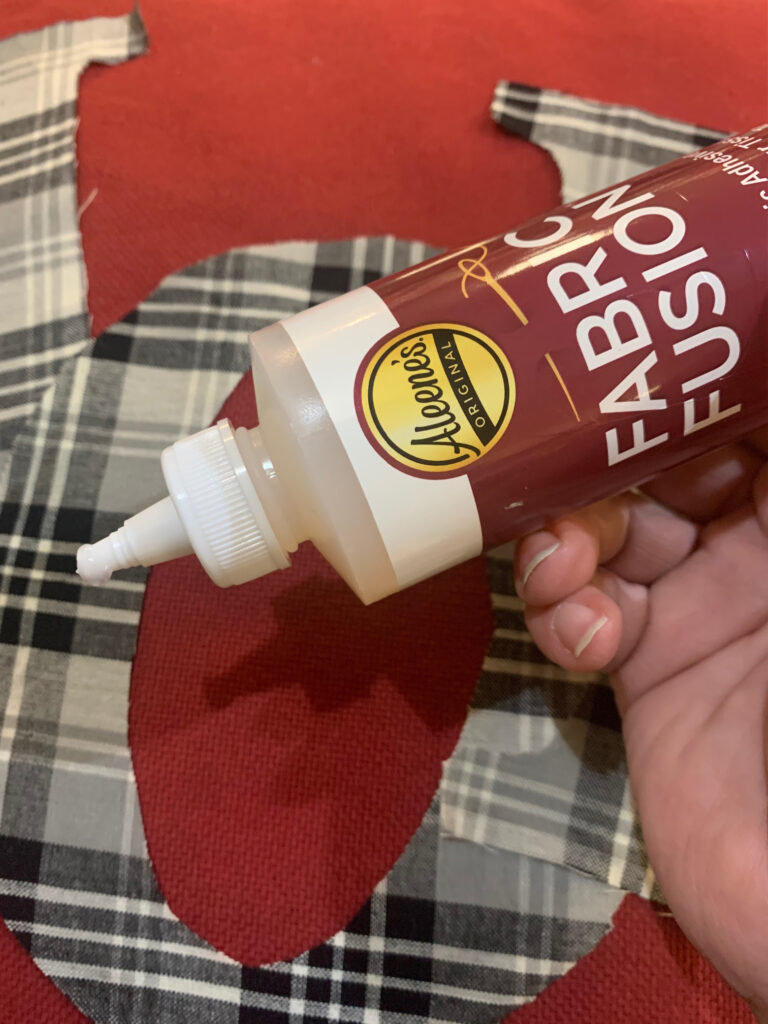 Finally I attached three jingle bells with hot glue. I could easily have turned this into a "sew a little" project and sewn the bells on too to make them more durable. I loved these white bells I found at Hobby Lobby that look like they are a bit rusty.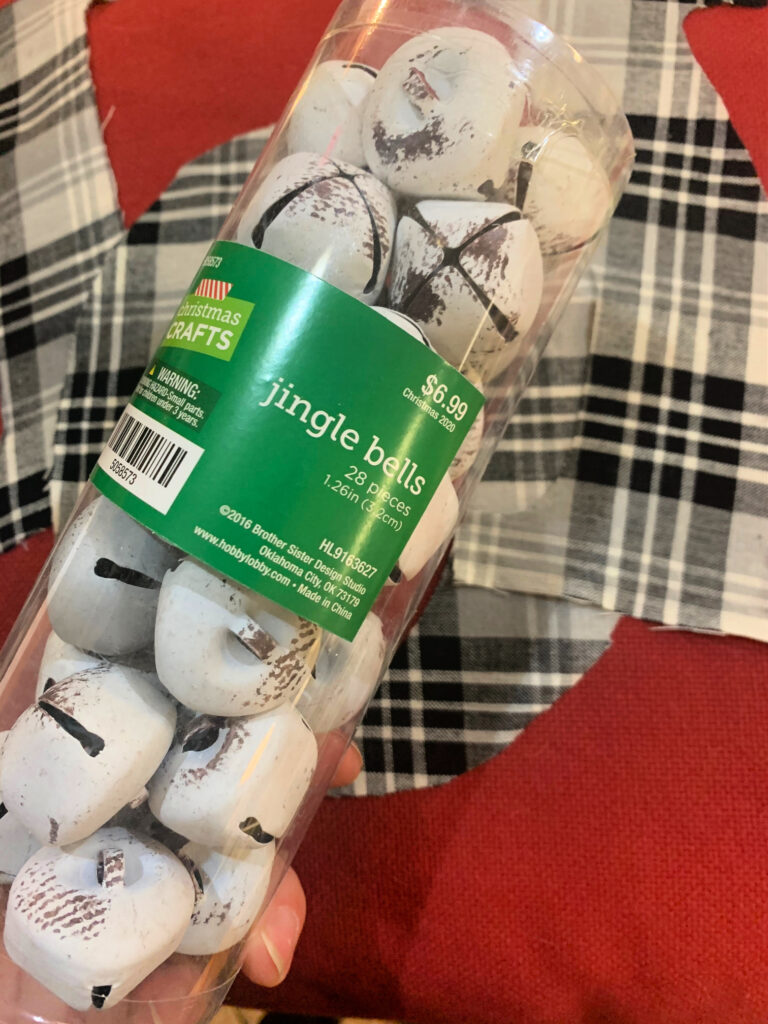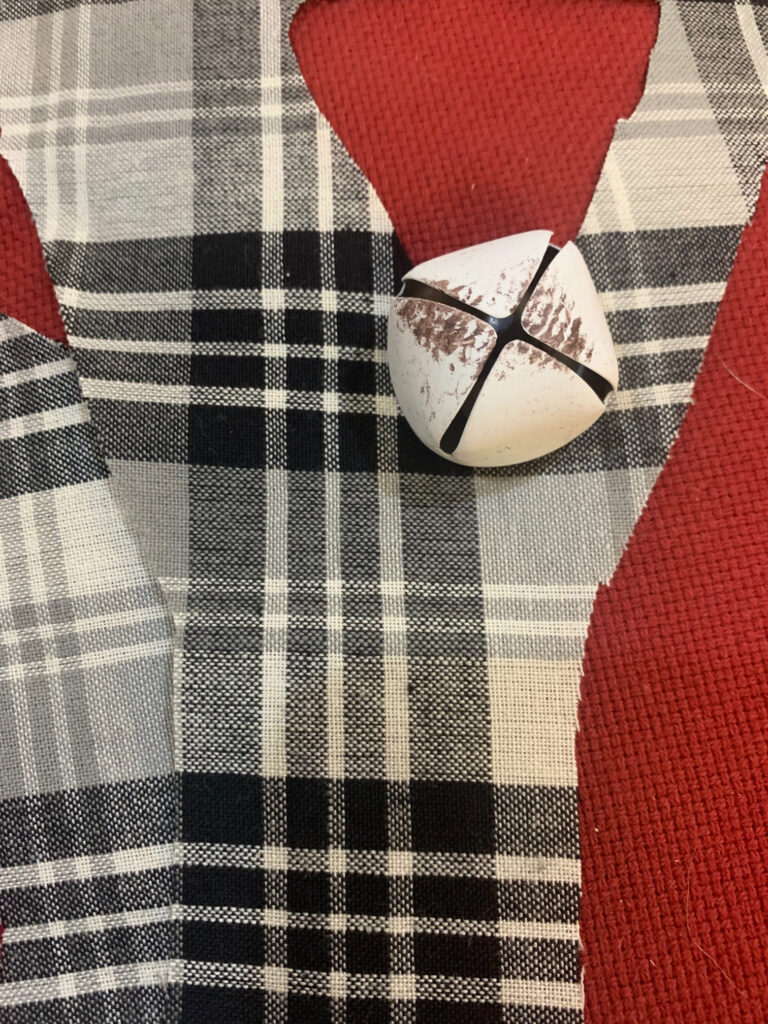 And the finished product. The whole project took about half an hour. Every step was easy.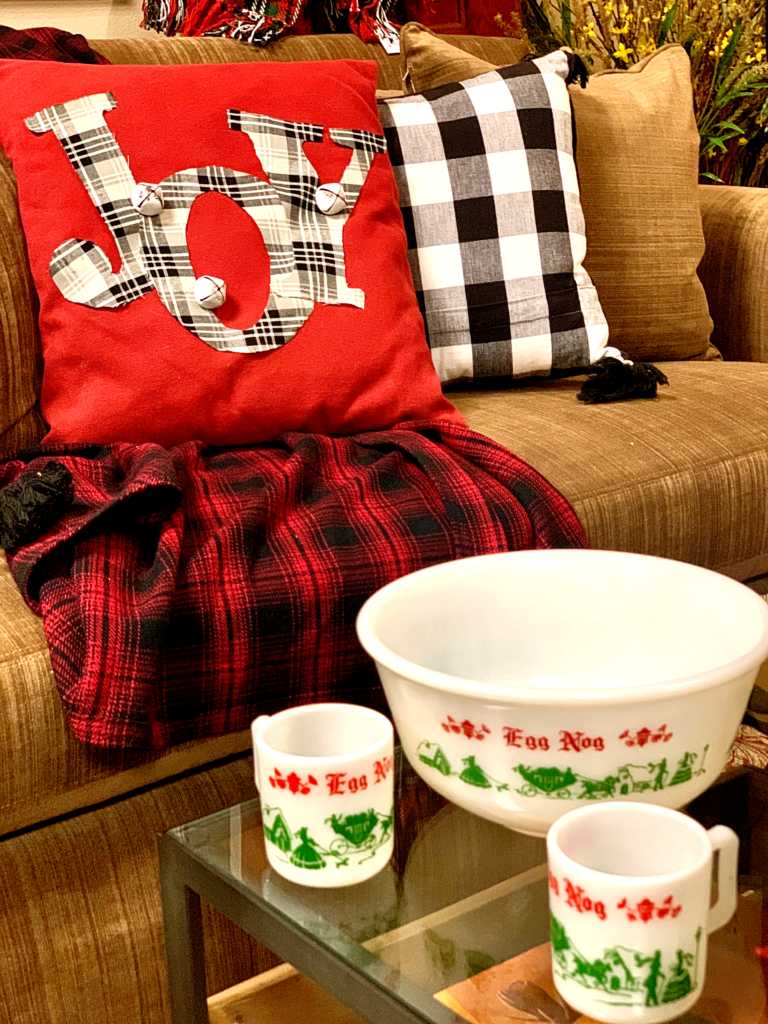 I was the last home on the tour, but use the list below to make sure you didn't miss any. Thanks so much for stopping by!
Take the Tour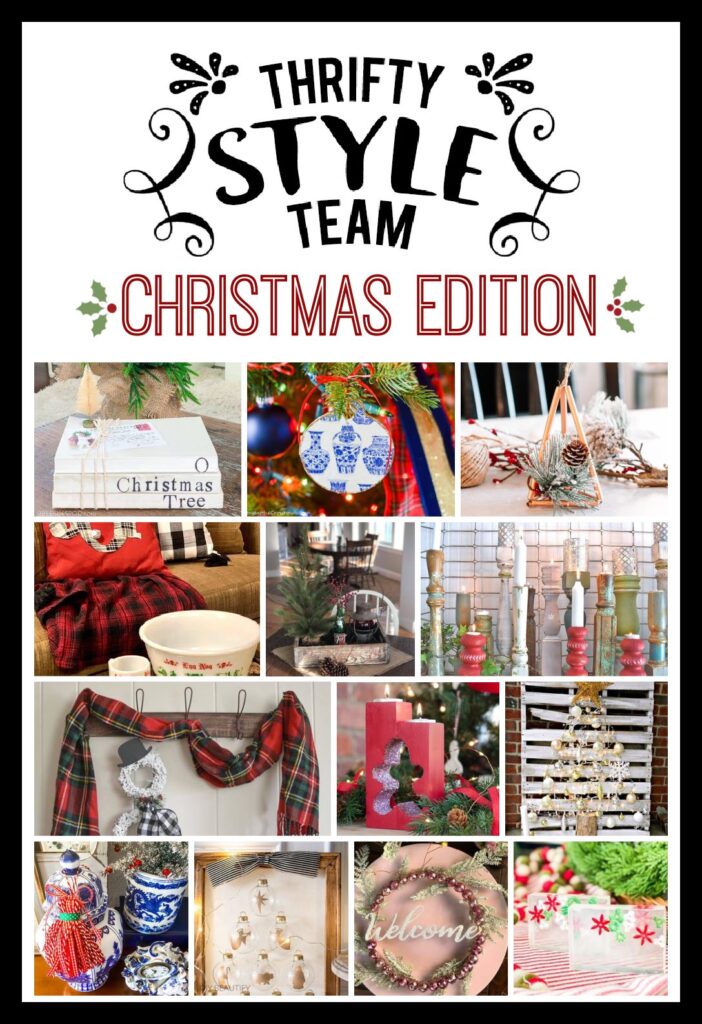 FOLLOW WHITE ARROWS HOME


Instagram ~ Facebook ~ Pinterest ~ Twitter ~ YouTube