This is such a fun blog hop! I hope you are feeling so inspired this week by all the fun ideas my fellow bloggers are sharing. They are so talented!! If you are coming over from my friend Kendra's beautiful blog, Joy In Our Home , I bet you are craving muffins right now!! Thank you so much to Jen of Noting Grace for organizing the "I DIY-ed That Spring Blog Hop". If you are just joining in, I have the schedule and all the posts linked down below so you won't miss any of these amazing ideas!

My mom is an artist. Her favorite way to create is through mixed-media. I love to see the work she comes up with. These yarn wrapped PVC pipe poles are some of my favorites. I am always drawn to them when I visit. The variety of textures and colors are so appealing to the eye! And though they look quite complex, they are a DIY even maybe I could try!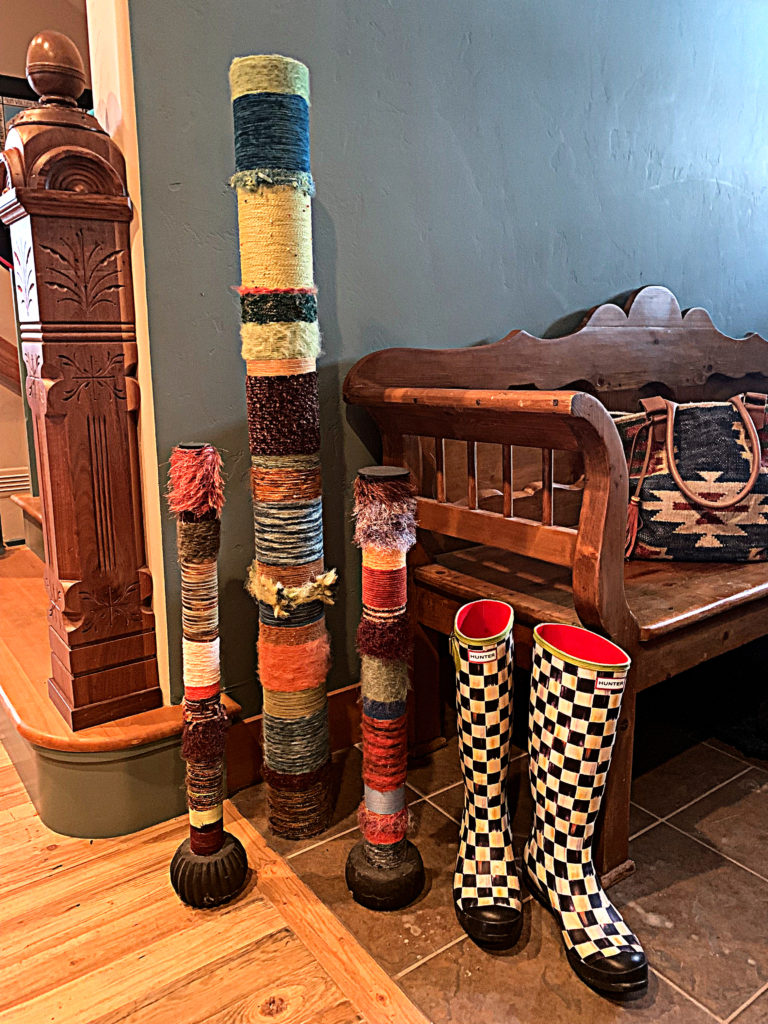 My mom starts with PVC pipe in varying sizes that she has cut at the hardware store.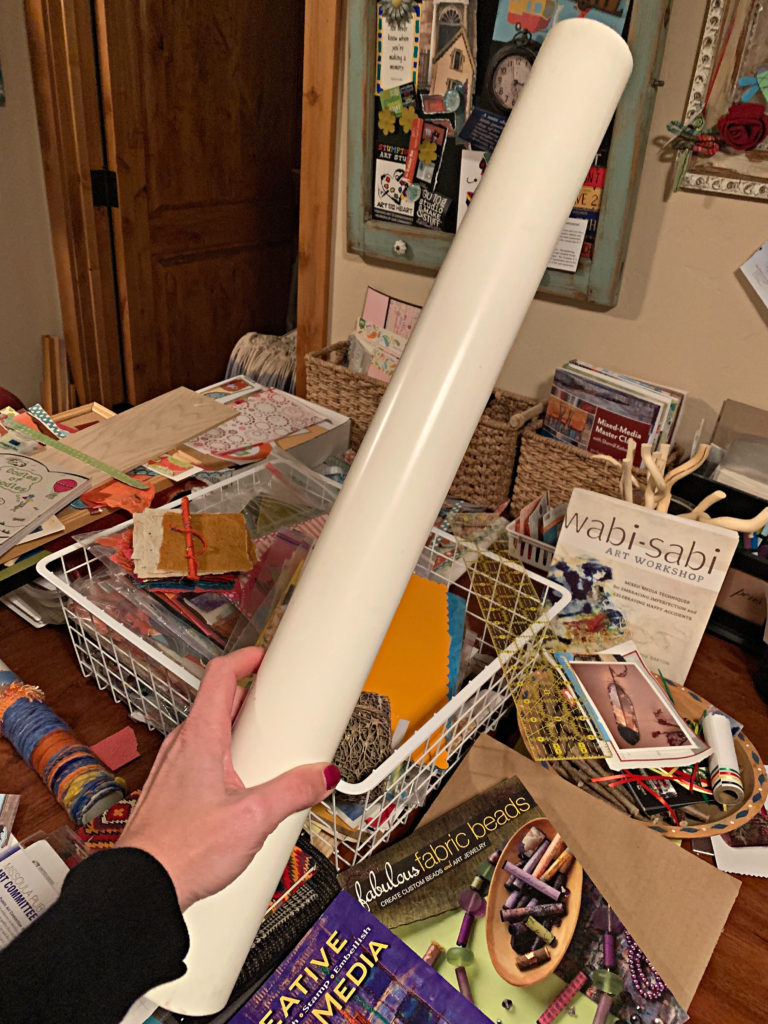 The best part is choosing all the yarns! You can make these in any colors to match the season or your decor. I'm wanting some in red, white and blue for the summer. Choose yarns that have different textures and widths.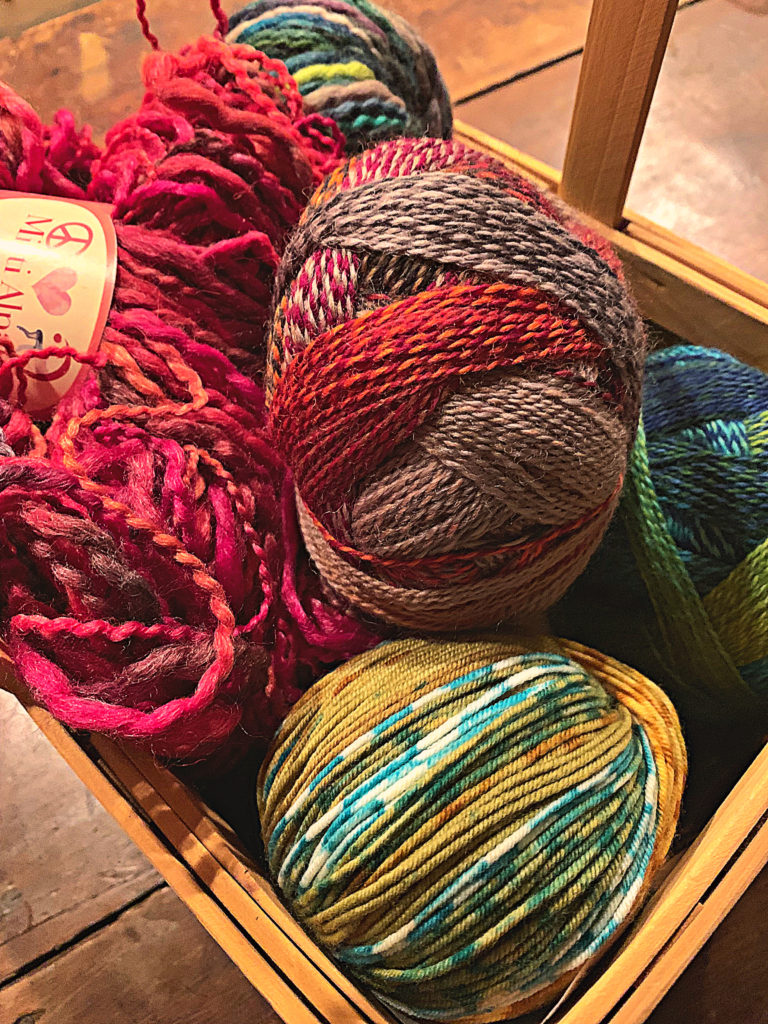 Use Mod Podge to adhere the yarn. Brush one side of the pipe a few inches at a time as you wrap. There is no right or wrong way to do this project- that's what I love about it! Just wrap each section in different heights to add interest. When you have wrapped enough of one yarn choice cut it after it goes across the Mod Podge.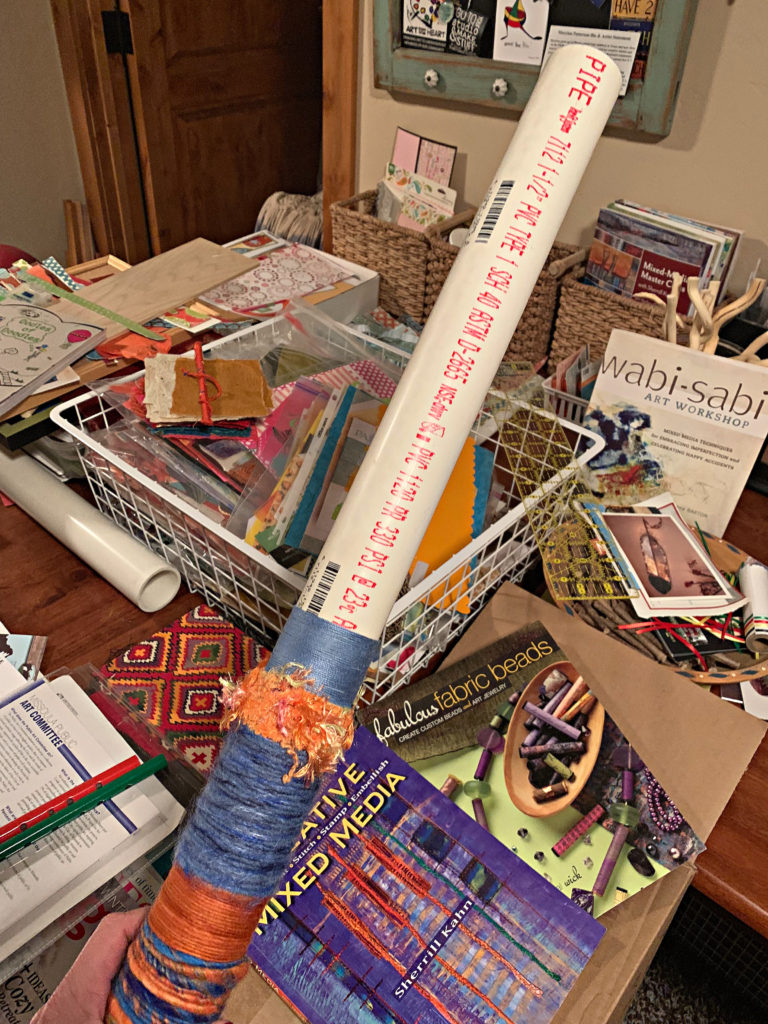 The bottoms can be left open or you can add a furniture bun. Paint the bun a color of your choice or leave them plain. The top can also be left open or add a painted craft circle. You could even add a finial or some other decorative piece on top.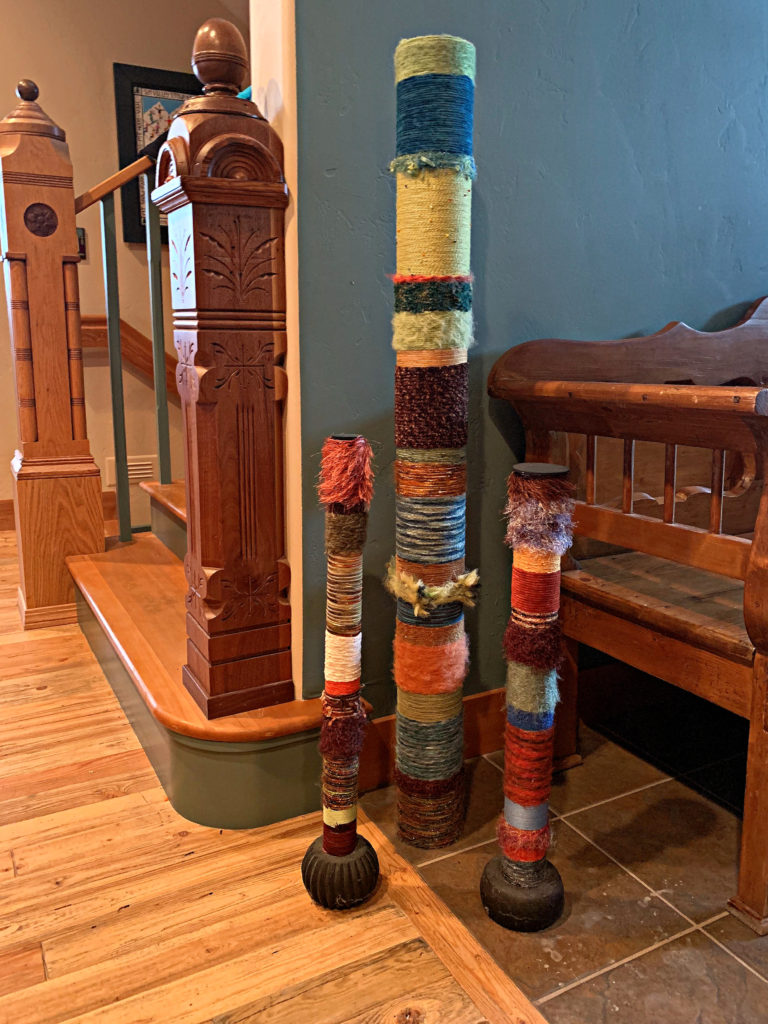 My Mom calls these works of art Story Poles. Like a totem, each section can represent an accomplishment, an adventure, a trip or special memory.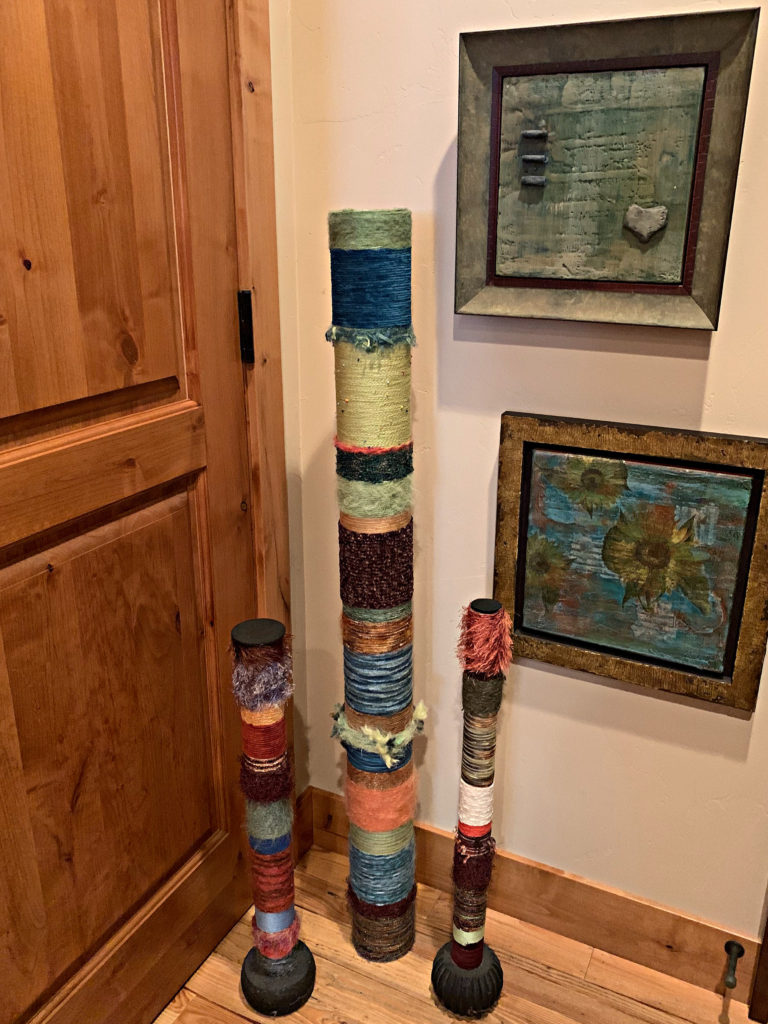 If you are following the Hop in order then you are off to the gorgeous blog Uniquely Taylor Madeto see Taylor's DIY Spring Wallhanging. Thanks so much for stopping by here! I hope you will become a regular!
(Affiliate Links are shared for your convenience, read my full disclosure here.)
Materials
Join Me as I share more inspiration with you each day on:
Instagram ~ Pinterest ~ Twitter ~ Facebook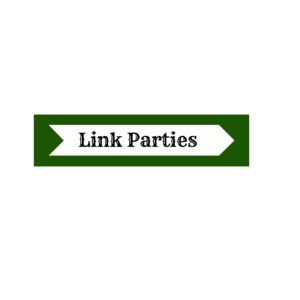 See More of the Tour
MONDAY

Repurpose & Upcycle | Thrify and Chic | A Blue Nest | Noting Grace
TUESDAY

My 100 Year Old Home | The Tattered Pew
The Homemaking Momma | She Holds Dearly
WEDNESDAY

Worthing Court Blog | Joy In Our Home | White Arrows Home
Uniquely Taylor Made | Making It In The Mountains
THURSDAY

Beauty For Ashes Home | Cuter Tudor | The Red Painted Cottage
The Honeycomb Home | Designs By Karan
FRIDAY

Deeply Southern Home | Rocky Hedge Farm
Twelve on Main | Life On Summerhill