Seven top home decor bloggers come together to share DIY inspiration giving found objects fresh life in the monthly series, New Again.
I'm so excited to be joining some talented blogging friends for a new monthly series where we will share how we are giving a face lift to old pieces we've had laying around, thrifted or found. Thank you so much Jen of Noting Grace for organizing! Find links to all the participants' posts after my tutorial for how I turned a thrifted, vintage frame into a dog leash holder.

(Affiliate links are used for your convience. Read my full disclosure here.)
Honey and Scout are truly members of our family. Our underground fence let's them explore and spend time with us while we are outside and run to greet us when we pull in the driveway. One of our favorite things to do with them is take them for walks.
Two years ago my oldest daughter went to Europe with my parents and her cousin. They spent a few days in Amsterdam where Kallin found this antique Dutch Tile with an image of our Scout on it in a shop. She brought it back for me and I knew I wanted to do something special with it.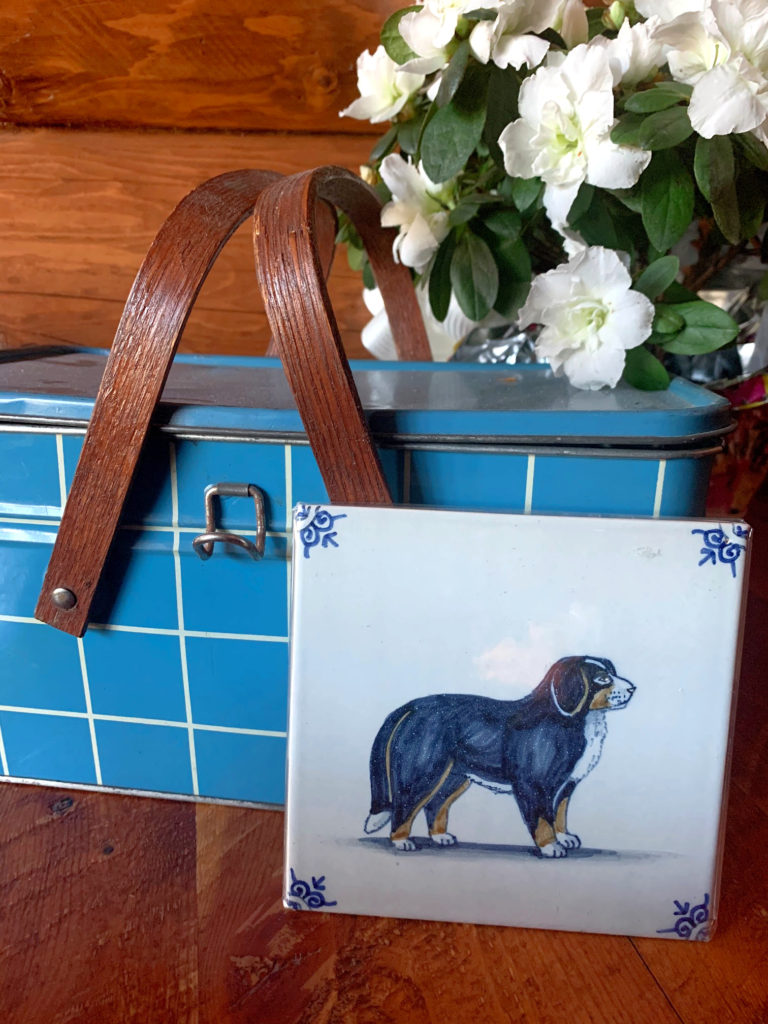 I decided I wanted to put it in some kind of special frame. I found this one in the shape I had been searching for in a local antique shop. It was even blue to match!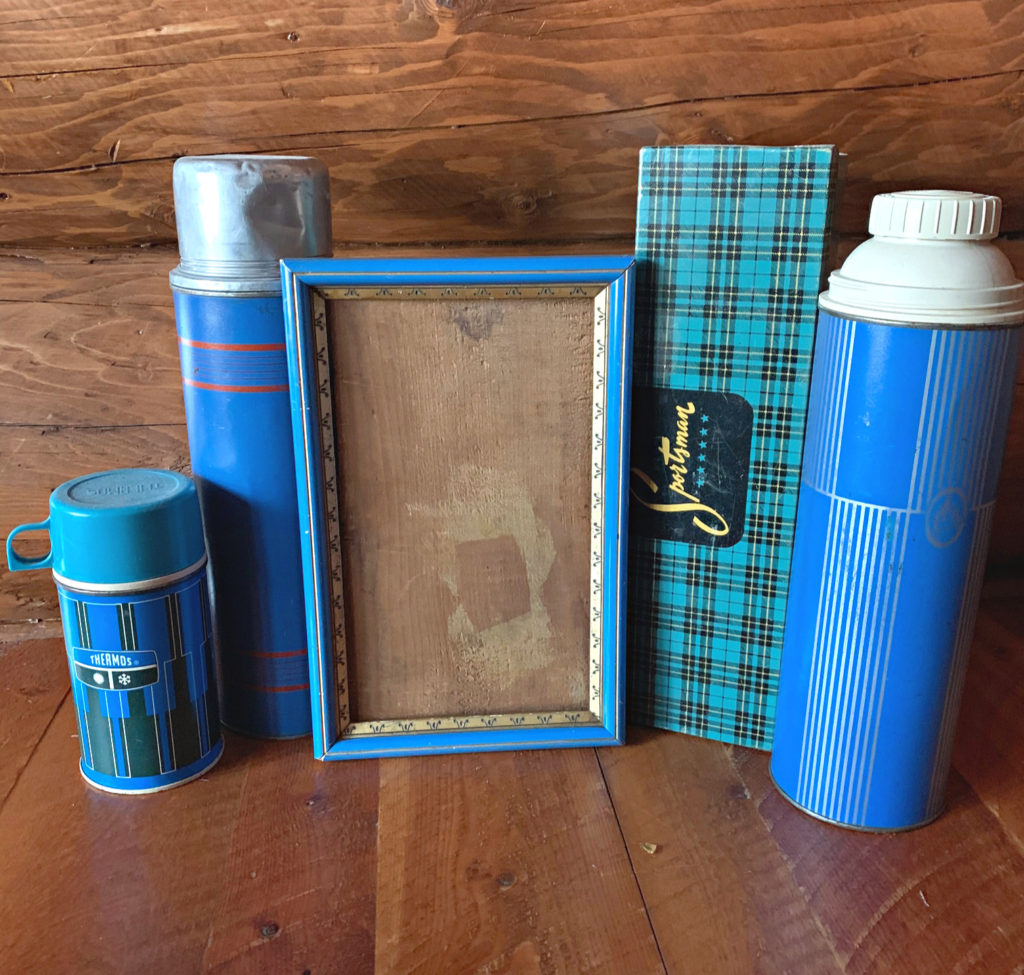 There was no glass in it, just a rough piece of wood as backing.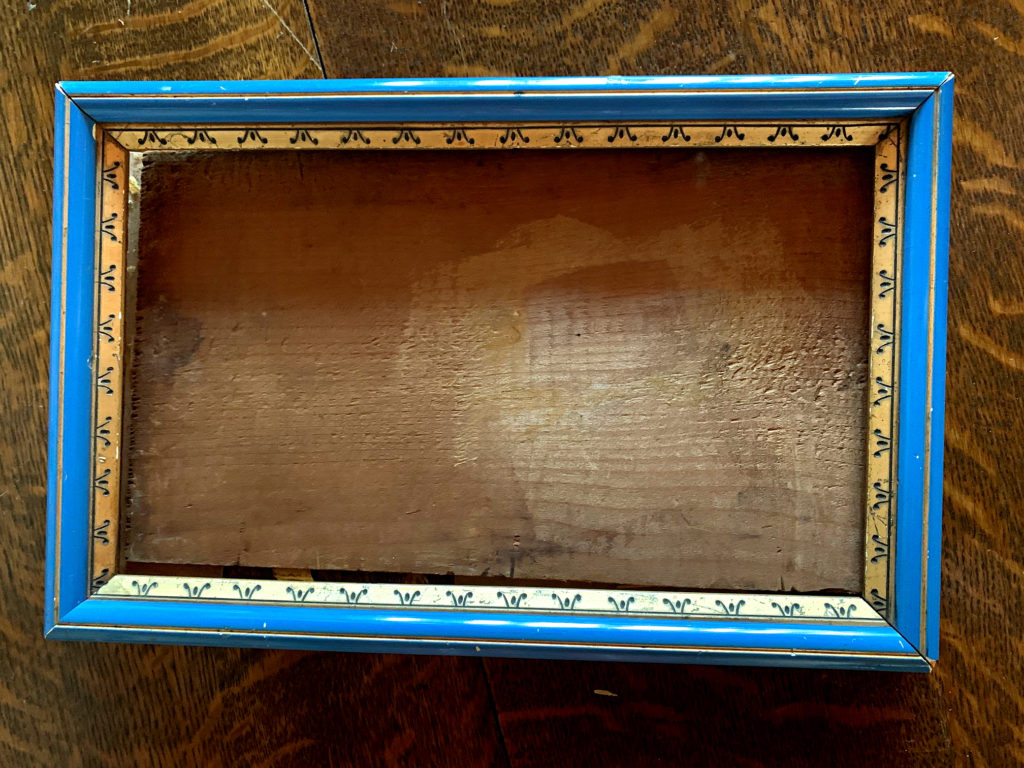 I decided the tile would work great in the frame and by adding a double prong hook below the tile, I would have a spot to hang Honey and Scout's leashes.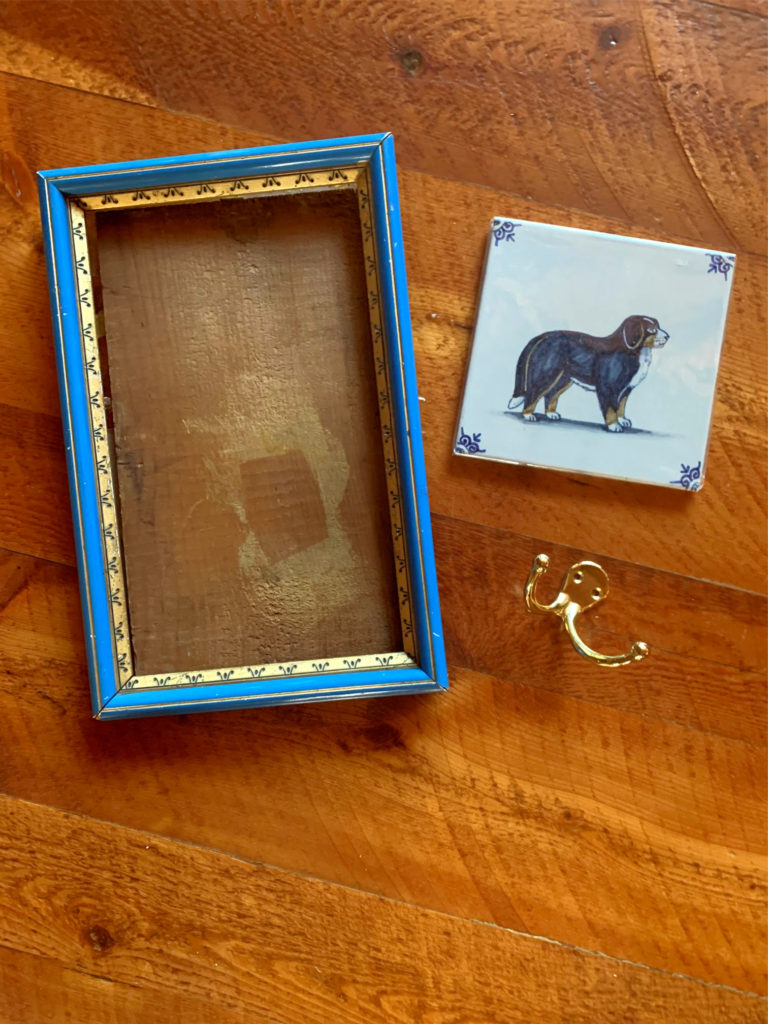 The first thing I needed to do was clean up the background of the wood because so much of it would be showing.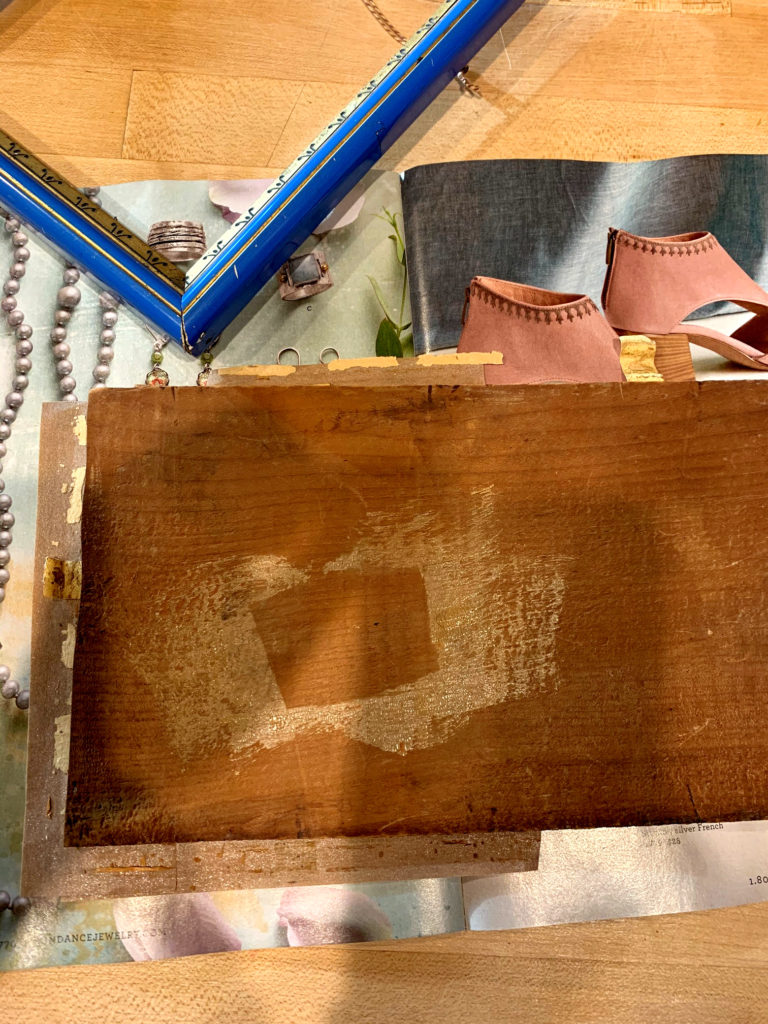 Annie Sloan Chalk Paint would be the perfect way to paint the wood black. Locally I buy my Chalk Paint from Earth Goods.
Then, I glued down the tile with Super Glue.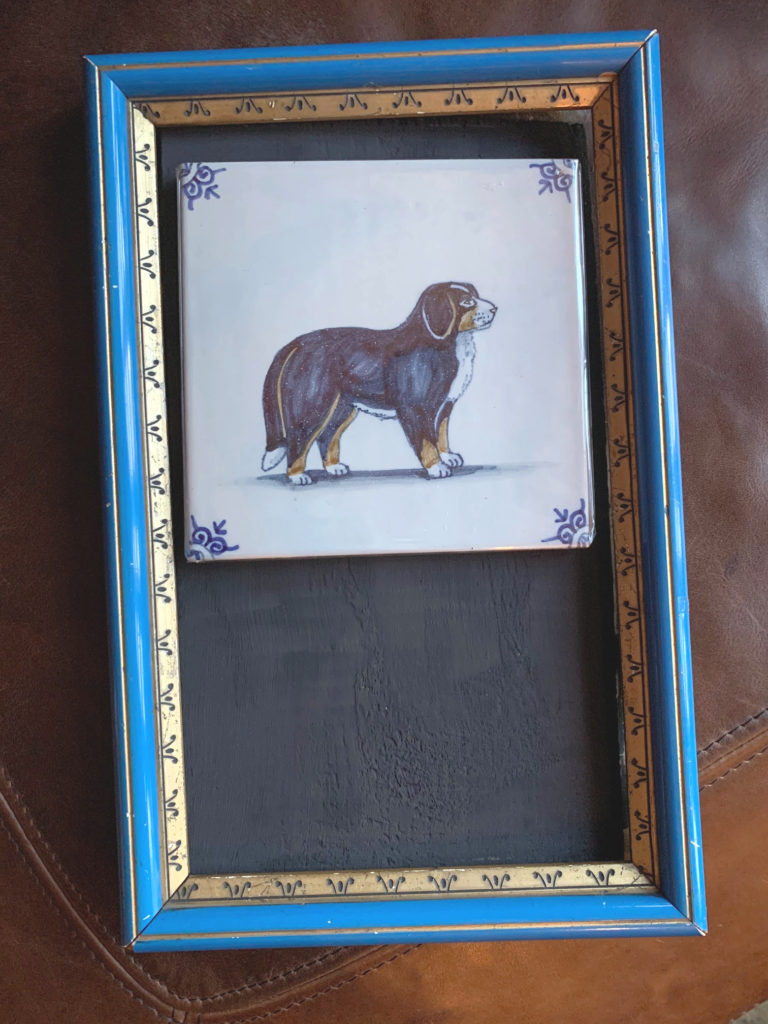 It was simple to screw a double prong hook to the bottom of the wood piece.
This project took only minutes to make and the best part,,,it was easy! Now we don't have to search for Honey and Scout's leashes when it's time to go for a walk, The holder is a beautiful reminder of my daughter's trip and an attractive piece to hang near the door.

See More New Again Posts








FOLLOW ALONG
Instagram ~ Facebook ~ Pinterest ~ Twitter ~ YouTube