Eagle Baking Company is a family run bakery that has been in business in the Northwoods for over 20 years. Though their bakery and cafe are located in Eagle River, a neighboring Northwoods community, they deliver their fresh breads and pastries to locations here in Minocqua. I stop weekly to pick up a few loaves at TJ's Butcher Block or a favorite coffee shop, Great Northern Coffee. Eagle Baking uses "fine ingredients and traditional methods" and we enjoy their artisanal breads in many ways.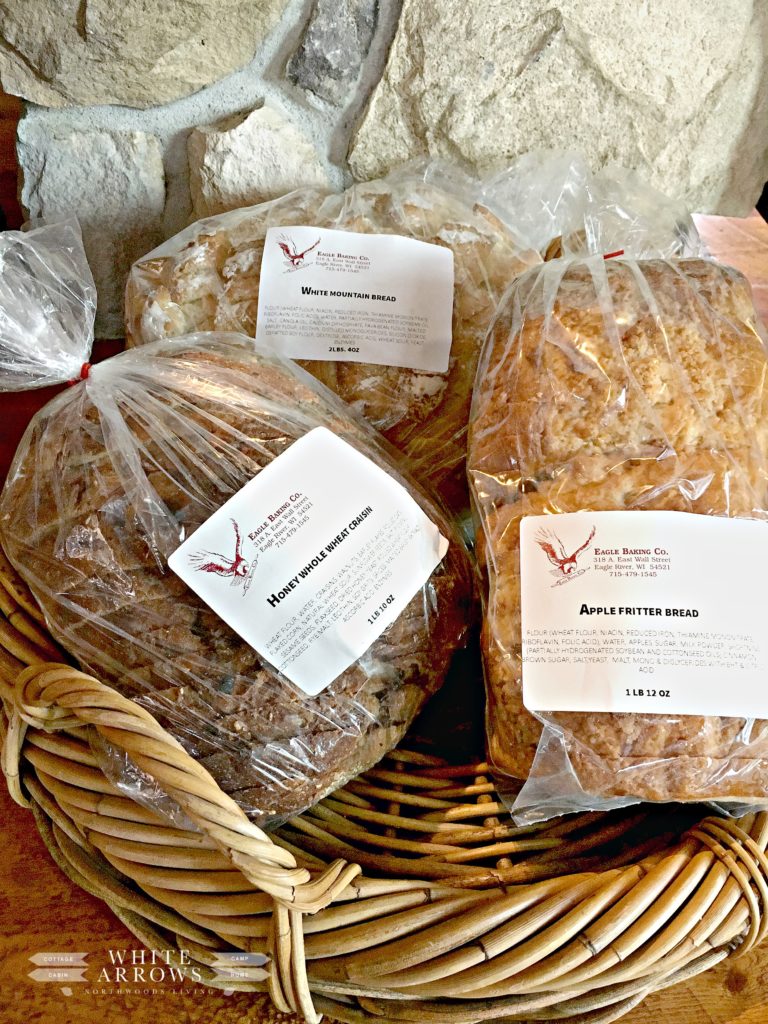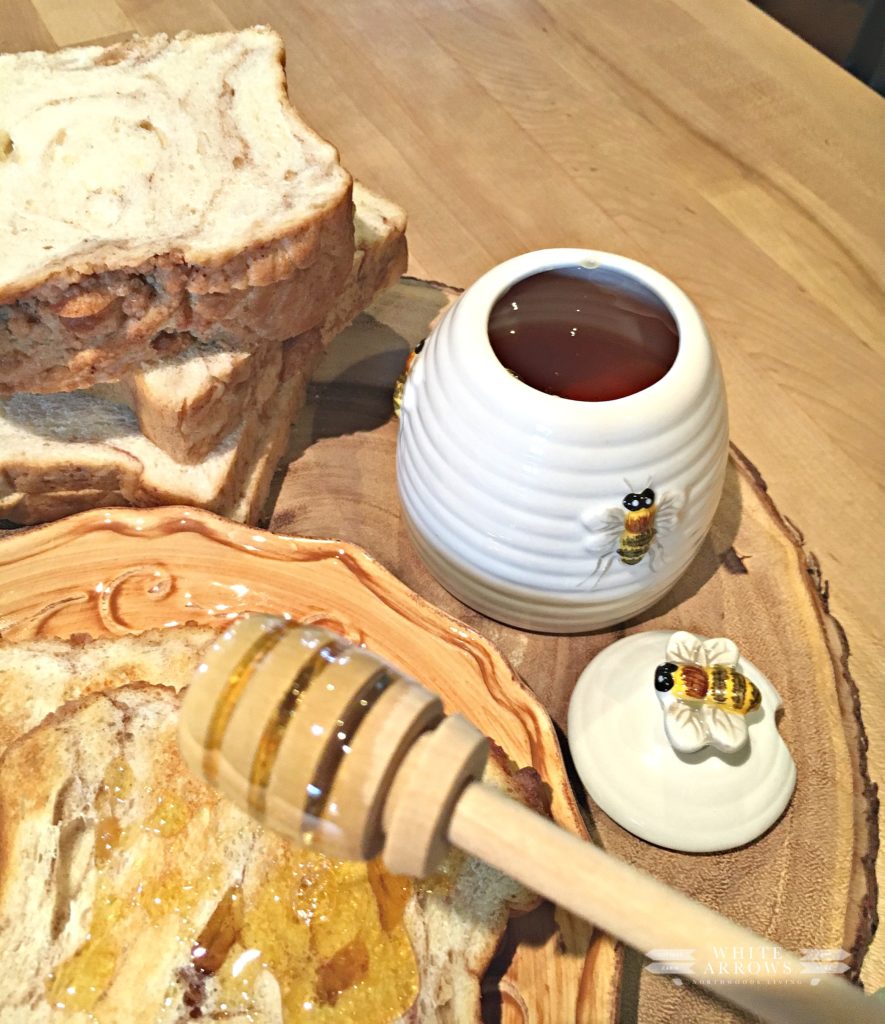 Want to feel special? Put honey on your toast! Want to feel really special? Put the honey on your toast with a dipper from a honey pot! I enjoy honey over Eagle Baking Co.'s toasted Apple Fritter Bread.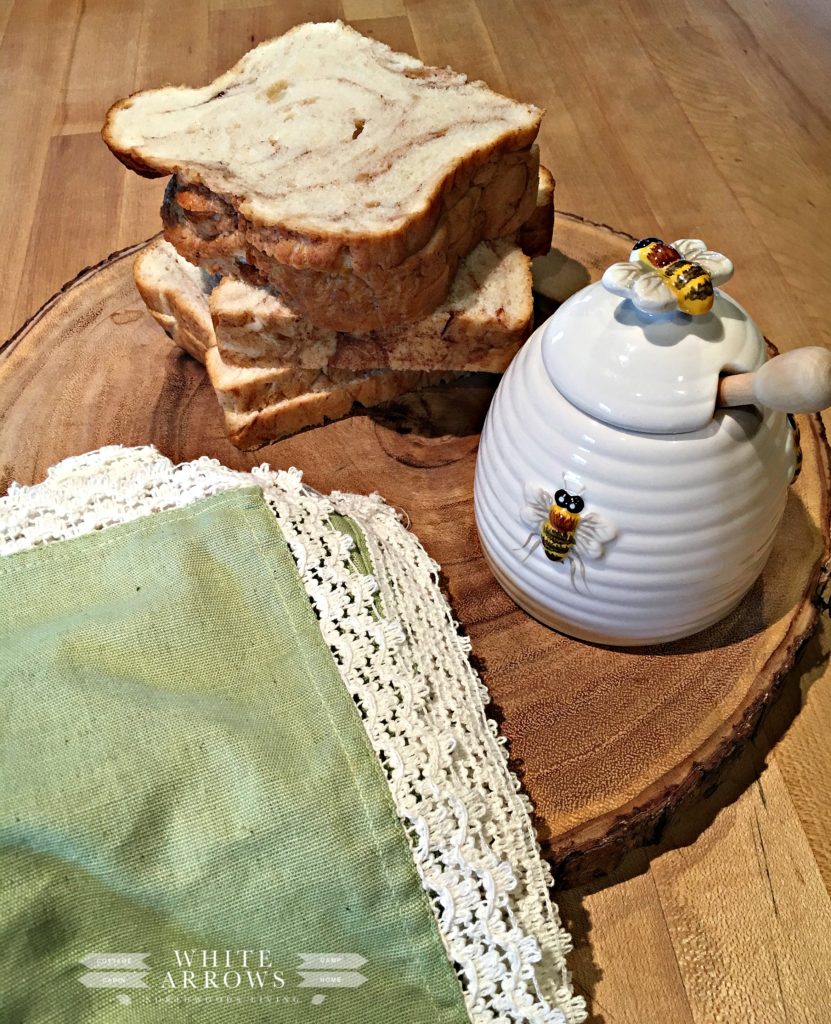 Growing up we spent many weekends at my grandparent's house. I loved my time there. Grandma and Grandpa had a honey pot and I loved drizzling honey on my cereal or toast when I was there. They enjoyed it drizzled over their grapefruit. I have been looking for my family's own honey pot and I found this sweet one at a cute shop in Manitowish Waters called To the Nines. They told me this honey pot is one of the best sellers on their website shopping page, so you can order your own. 🙂 Isn't it sweet? Fill it with your favorite local honey and enjoy some in your tea or on a peanut butter sandwich. What do you enjoy with honey?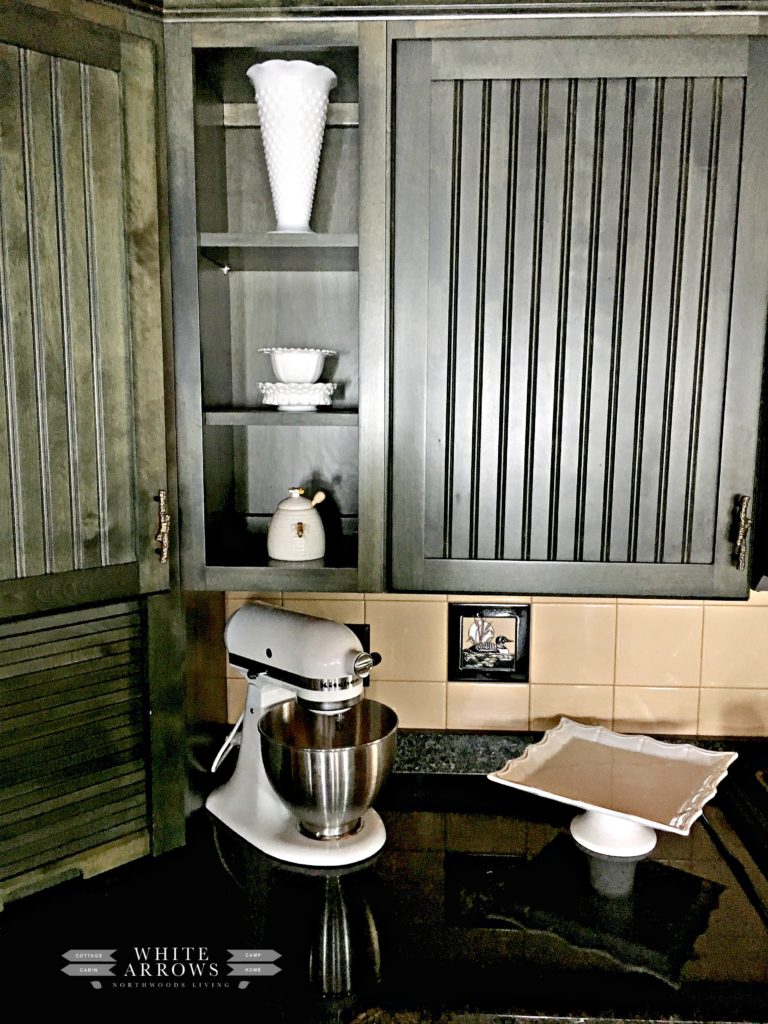 When the honey pot is not in use, it is pretty decor on display in the kitchen. My white scalloped cake stand, milk glass and a honey pot bring a fresh, clean spring feel to the kitchen.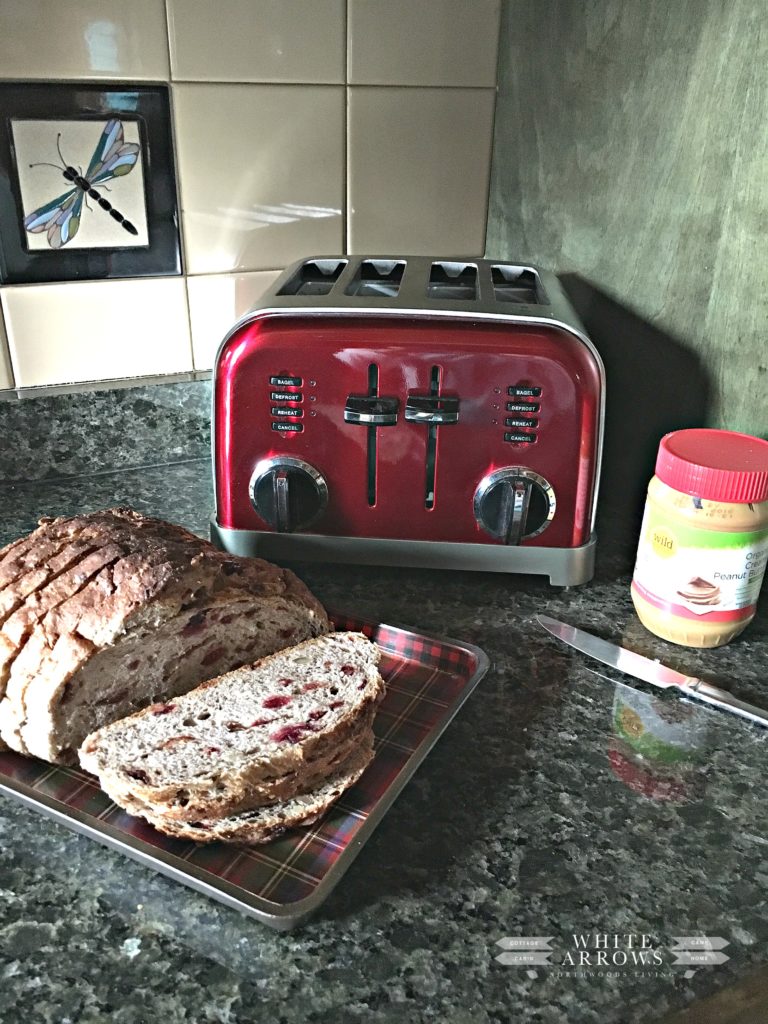 Probably our favorite bread is the cranberry walnut. My kids love it toasted with peanut butter. Another delicious memory from my Grandparent's house was my Grandmother making us grilled peanut butter and jelly sandwiches. Now that is a comfort food! Grilling peanut butter and jelly on the cranberry walnut bread is my grown up version of a childhood favorite.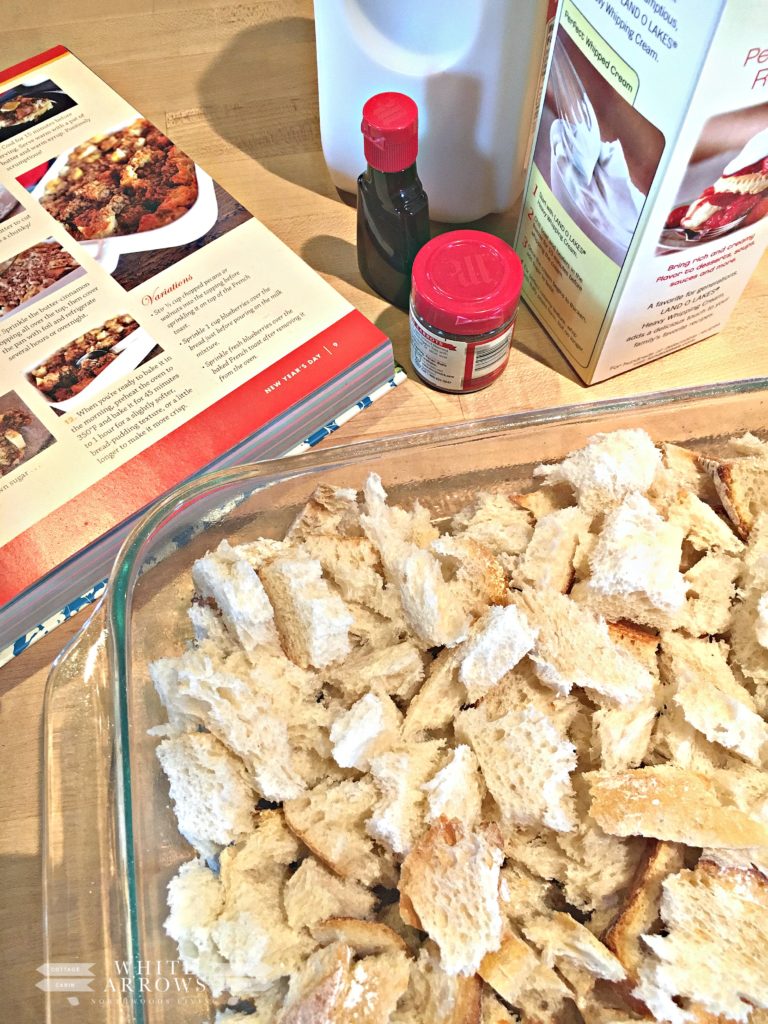 I used the White Mountain Bread to make a baked French toast for breakfast this week. My go to recipe is from The Pioneer Woman's cookbook and you can find it here. I tear up the bread into chunk's, mix all the wet ingredients with cinnamon and nutmeg and pour it over the top. Then mix the dry ingredients, combine with a pastry cutter and sprinkle over the top.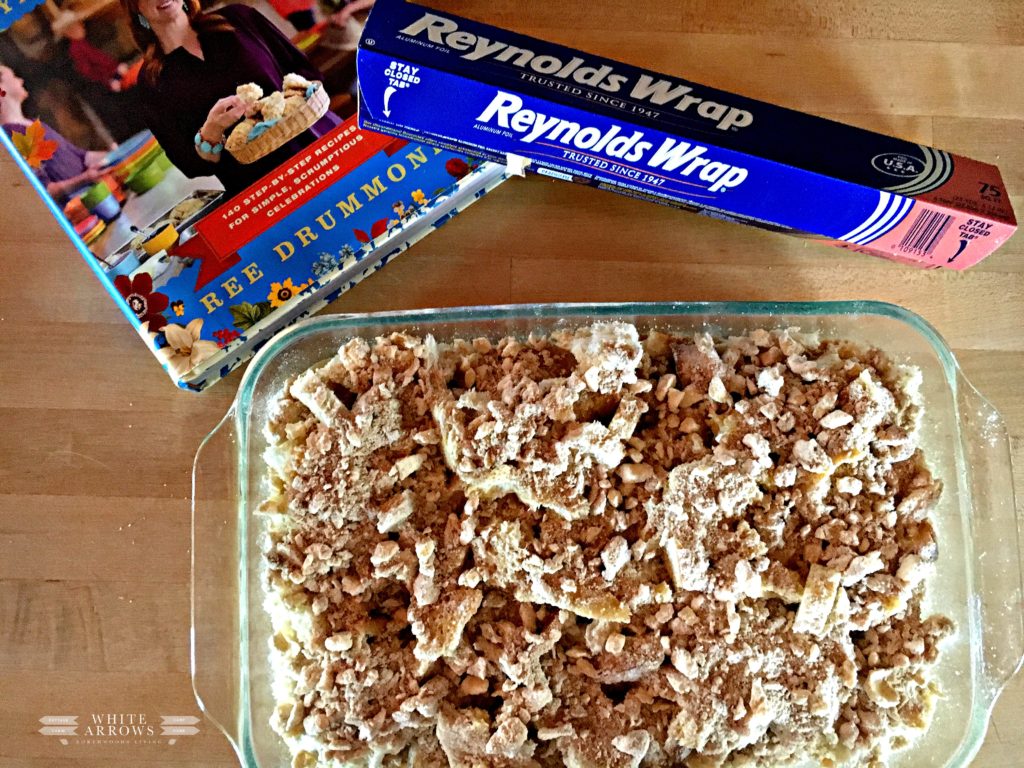 I cover the casserole dish and put it in the 'fridge overnight. This is one of my favorite breakfast dishes to make when we have guests staying with us. I can whip it up before I go to bed and then pop it right in the oven in the morning making the house smell delicious and giving me a little extra time.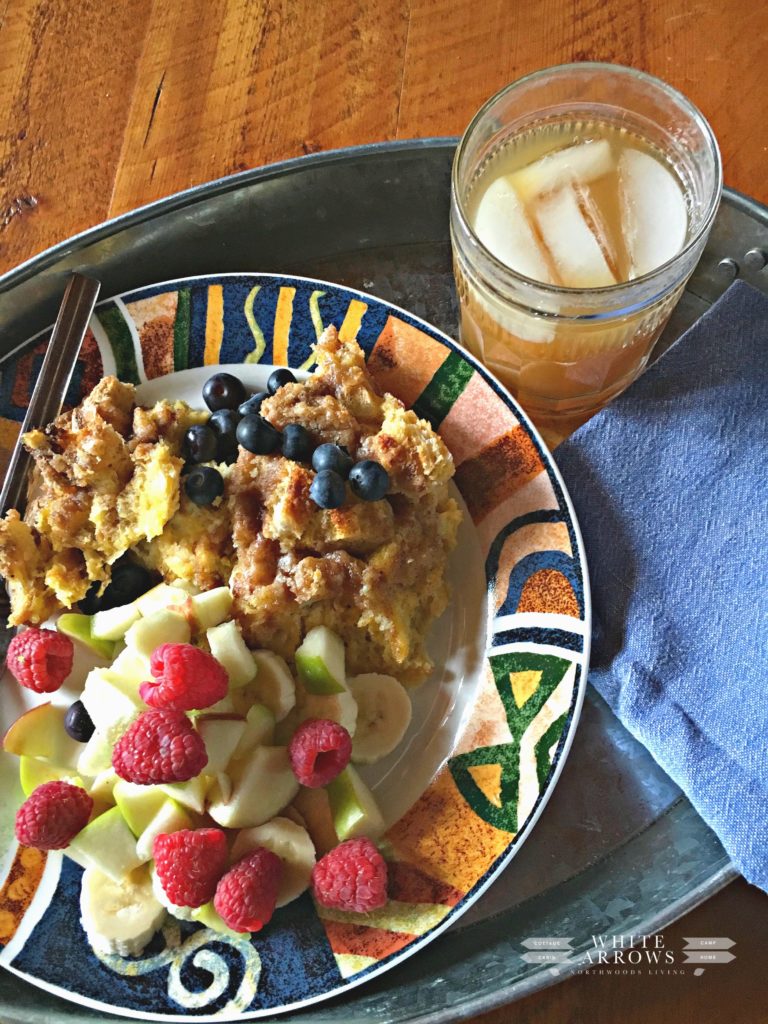 The casserole goes well with a side of fruit, eggs or sausage. I often add blueberries to the recipe or just sprinkle them on top for those that want them. It is sweet enough plain, but I love pouring warm, Wisconsin maple syrup over the top.
When you come UP North be sure to stop and pick up your Eagle Baking Company breads and share the goodness with those you love.