The most asked question on Fridays in the Northwoods of Wisconsin: "Going for fish?" Right along with all the talk we do about the weather and what your outdoor plans for the weekend are, is if you are going out for a fish fry and where. Friday nights in these parts are spent at favorite local establishments and Supper Clubs enjoying cocktails, fish (broiled or fried) and good company.
We have several places we enjoy going for fish. One of our favorites is Norwood Pines. It is a beautiful setting and exactly how you picture a Northwoods Supper Club. You drive down a lane lined by giant red pines to the restaurant, located in an old hotel, that overlooks a lake. In the summer we enjoy sitting at one of the dining tables in the sun porch and seeing the deer come onto the property.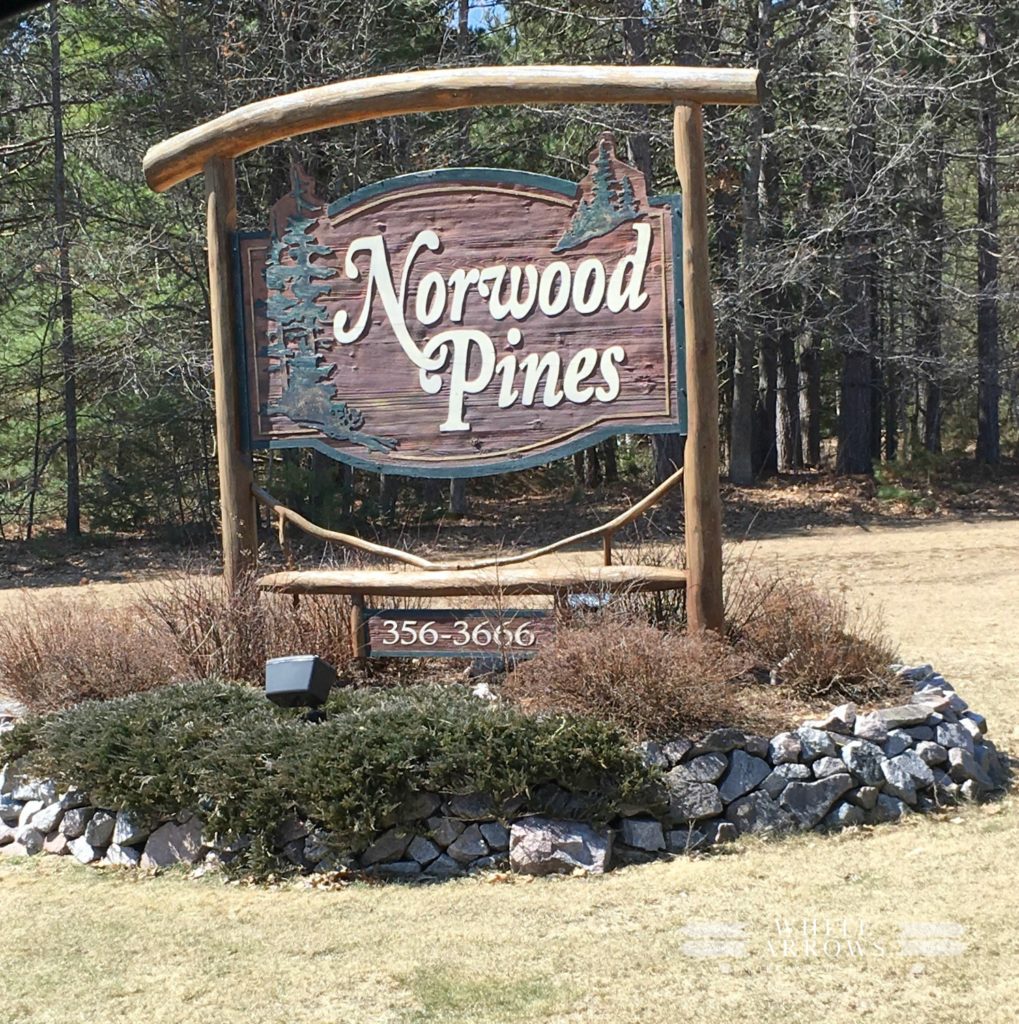 At Wisconsin supper clubs you can expect certain classic items to come with the Friday fish fry: cole slaw, bread and some kind of potato, but each restaurant has signature touches. Norwood serves their fish alongside their original corn fritters. There are choices between deep fried, cajun baked or broiled cod or lake perch at Norwood, and for hearty eaters the cod is "all you can eat". On Fridays, I usually order the cajun baked cod. My personal favorite, other nights, at Norwood, is the Ahi Tuna.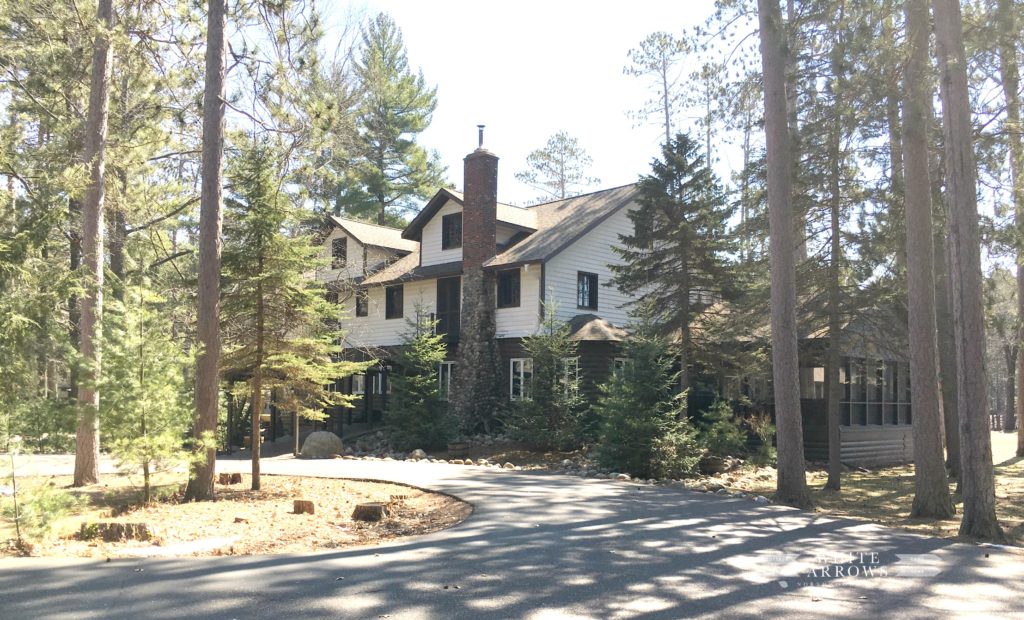 Often when you visit Supper Clubs in the Northwoods you will be greeted by the owners. Brother's John and Tommy have owned Norwood since 1995 and work their each night, Tommy behind the bar and John in the kitchen. Tommy's wife Shannon greets you when you arrive. They are gracious, welcoming and it's wonderful to see them each time we visit.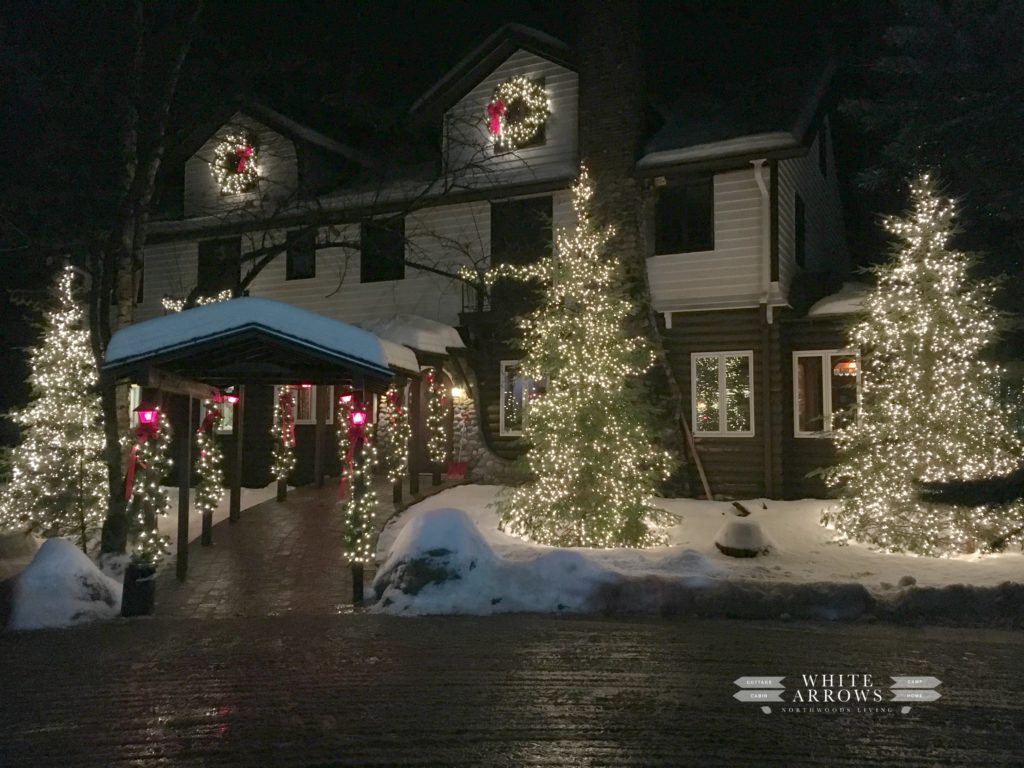 On Friday nights Supper Clubs are known for their Fish Fry and Saturday's they are known for Prime Rib. Though these are their highlighted meals, they do offer full menus with lots of variety. You can see samples of their menus on their websites (keep reading to see some of my other favorite Supper Clubs and a link to their website). Other traditions at supper clubs are cocktails, relish trays and after dinner ice cream drinks.
Cocktails
As soon as you sit down and begin to look over the menu, cocktail orders are taken. Fish Fry's and dinner at a Supper Club is mostly about social time with friends and family and there is no rush to hurry up and order, you can linger in conversations and enjoy your time together. The cocktail Wisconsin is famous for is the Old-Fashioned. The classic Wisconsin Old Fashioned is made with Brandy or you can order them with Whiskey/Bourbon. You can order them sweet garnished with an orange and cherry or sour garnished with an olive/mushrooms.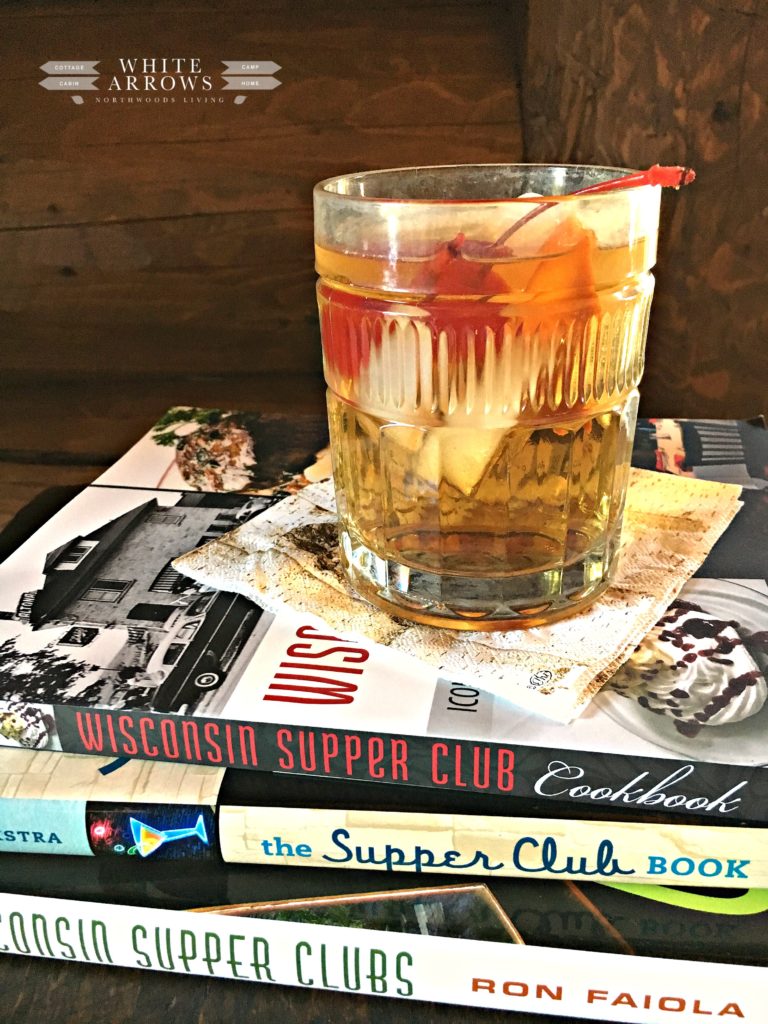 How to Make An Old Fashioned
Sugar (1 cube or 1 tsp. sugar or 1 tsp. simple syrup) is muddled with bitters and an orange slice in the bottom of an old-fashioned glass. Then, Brandy, soda and ice cubes are added and garnished with an orange slice and a cherry.
Our kids often order "kiddy cocktails." I grew up in Texas and we called them Shirley Temples.
Relish Trays  
Relish trays are different at each supper club and come during the cocktail time before soups and salads. They often have fresh vegetables, maybe some kind of pasta salad, crackers and pates, or Norwood adds melon and a delicious cranberry relish with chips.
Ice Cream Drinks
If you go to Norwood, make sure to have one of Tommy's ice cream drinks at the end of the evening! It's the perfect way to end a fun night. And at many supper clubs, I'll give you a local's inside scoop: ask for extra spoons because you will want to share with the person sitting next to you! You won't be able to just watch them enjoy their drink and not want to sample yourself and they are often large enough to share.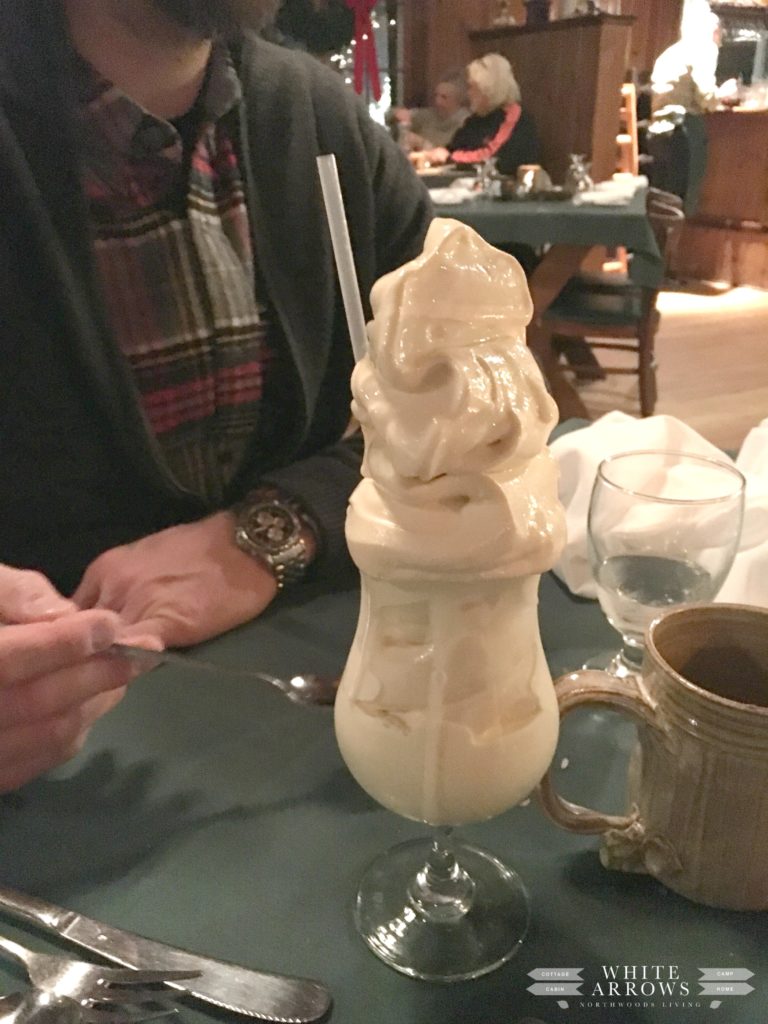 Some of my other favorite Supper Clubs to add to your list when you come Up North:
Smoky's in Manitowish Waters
Jacobi's in Hazlehurst
Aberdeen Lodge in Manitowish Waters
Be sure to follow me on Pinterest and check out my Supper Club page and my Old Fashioned  page to get recipes for your "at home" fish fry or more learn about this Wisconsin and Northwoods tradition. And maybe I'll see you tonight "out for fish".
Learn More From These Great Coffee Table Books.
Affiliate Links are shared for your convenience. To see my full disclosure click here.
[amazon_link asins='1572841427,1613743688,1572841931,1493006347′ template='ProductCarousel' store='whitearrowsho-20′ marketplace='US' link_id='12f331fe-adf5-11e7-8434-a959c93c0837′]