Earlier this week I participated in a Tailgating Blog Hop with the bloggers of the Virtual Supper Club. It was so fun to see all the decor ideas. Today we are all sharing again with a recipe to go along with the theme. Thanks so much to Simply 2 Moms for organizing the tour!
If you are coming over from North Carolina and Rachel's blog at On the Ponds Farmhouse, welcome to our home in Wisconsin. I can't wait to try Rachel's recipe!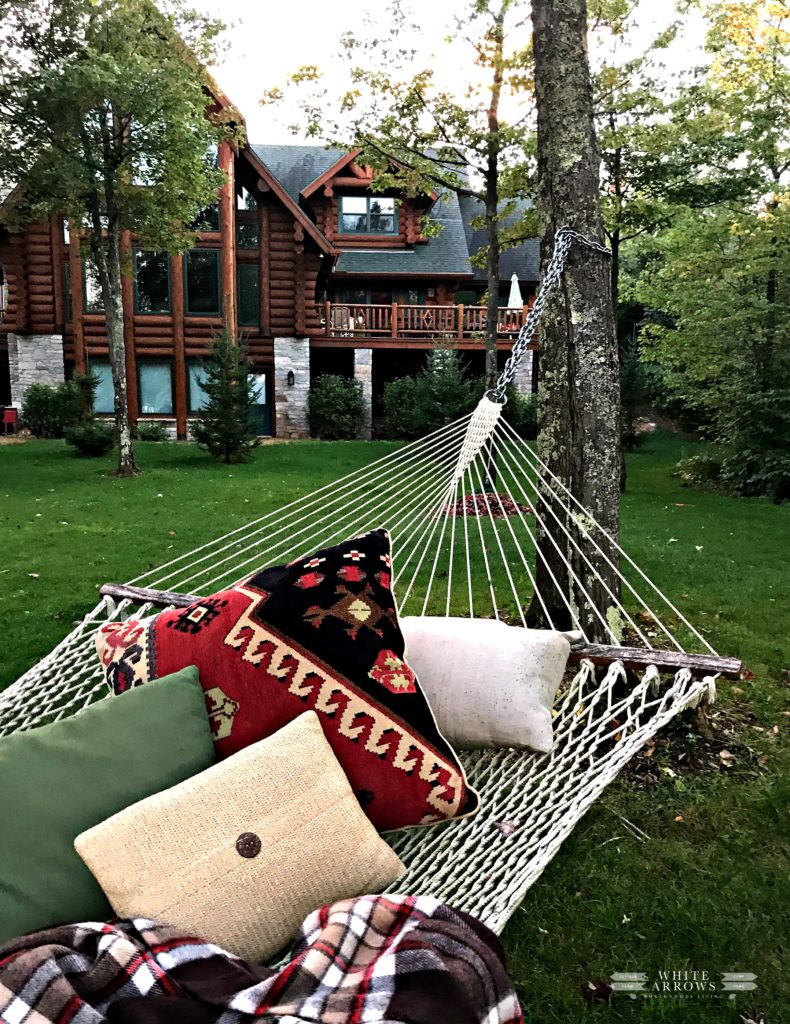 My family loves the tradition of watching Sunday football and grazing. Putting out finger foods, snacks and favorite recipes to grab as we take in the games adds more memory making to the season.
One of the often included items is buffalo chicken.
There are so many fun ways to serve buffalo chicken flavored foods. I often enjoy buffalo chicken wraps when we go out to eat.
I thought it would be fun to try something new this season and did a Buffalo Chicken Pasta Salad. When I made it for the first time, the kids asked for it two more times over the next few weeks.
It's such a quick and easy recipe with many things I already keep on hand.
The first thing I do is heat two packages of precooked Buffalo Style Chicken.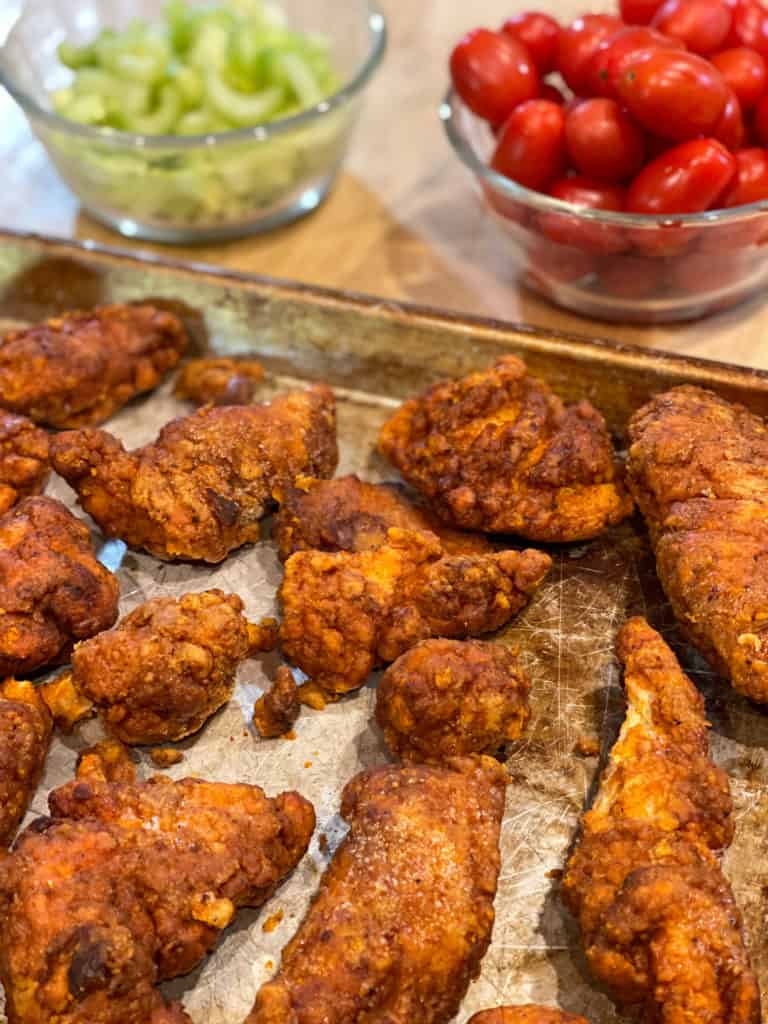 You can use any shape pasta you'd like. Use what you have on hand or choose a shape that's your favorite.
While the chicken and pasta cooks I chop some celery.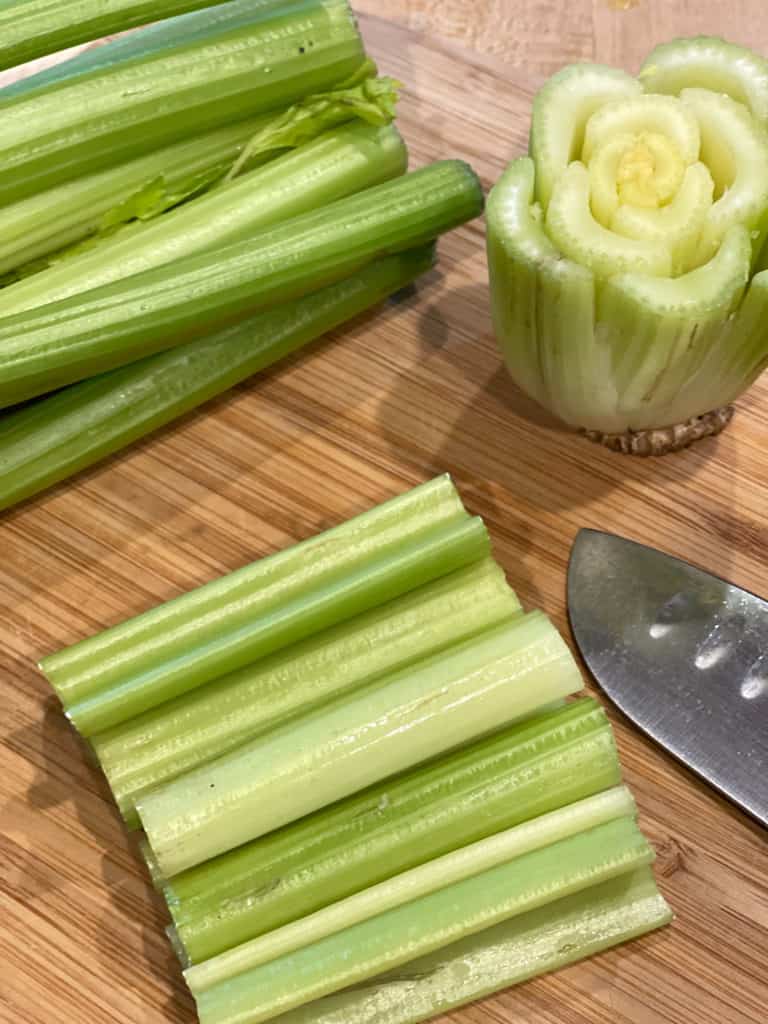 I gather the other ingredients:
Ranch Dressing
Buffalo Sauce
Cherry Tomatoes
The Chopped Celery
Blue Cheese Crumbles
This salad is such an easy one to adapt because you can add or leave out any of the pieces you want. You can even serve it as a make your own salad and let people add in the celery, tomatoes and blue cheese how they like.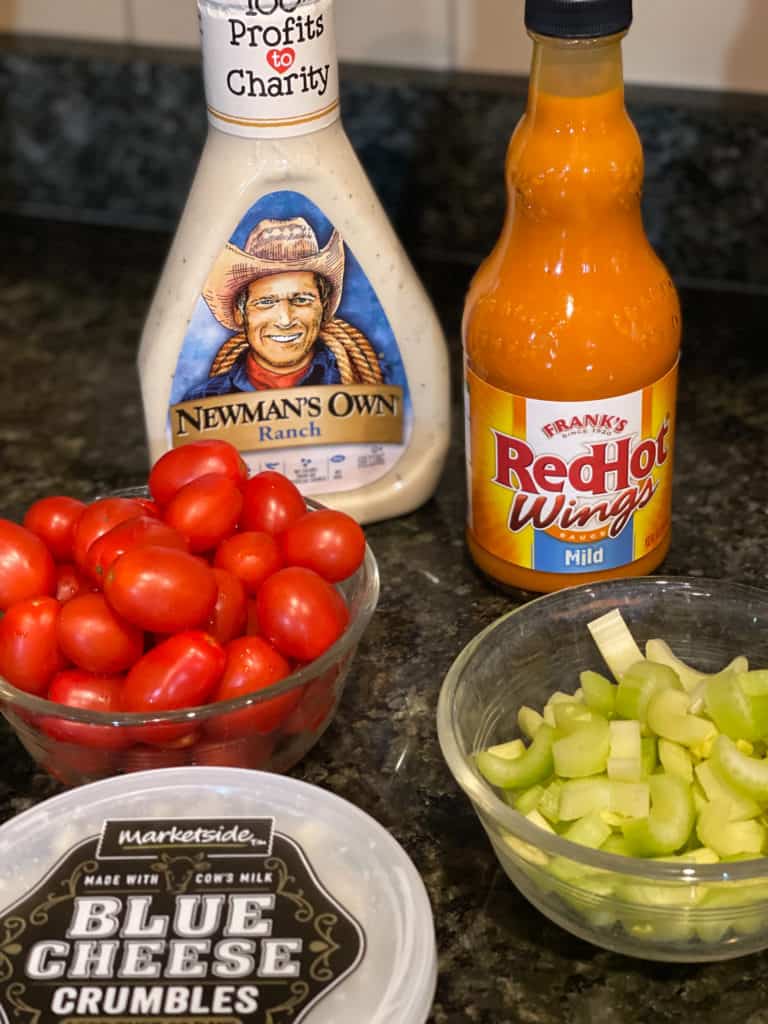 When the chicken is done I cut it into bite sized pieces.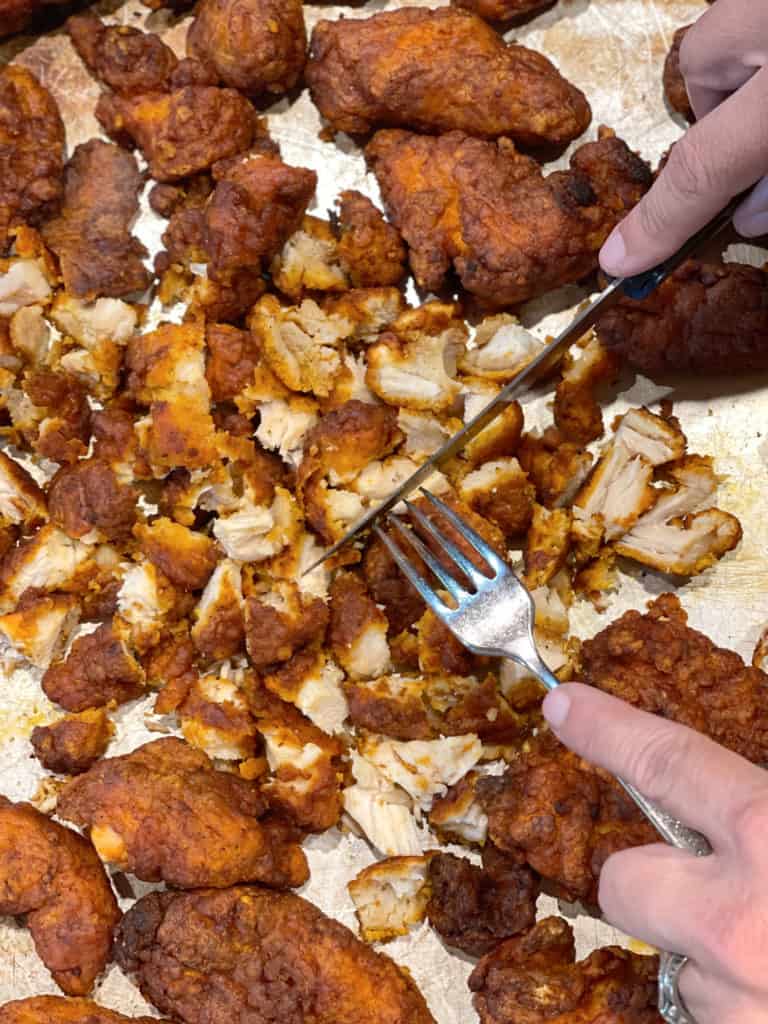 Then I mix everything together.
One of the things I love about this salad is that it tastes amazing hot or cold so you can serve it either way.
I use about 3/4 of the ranch and 3/4 of the buffalo sauce.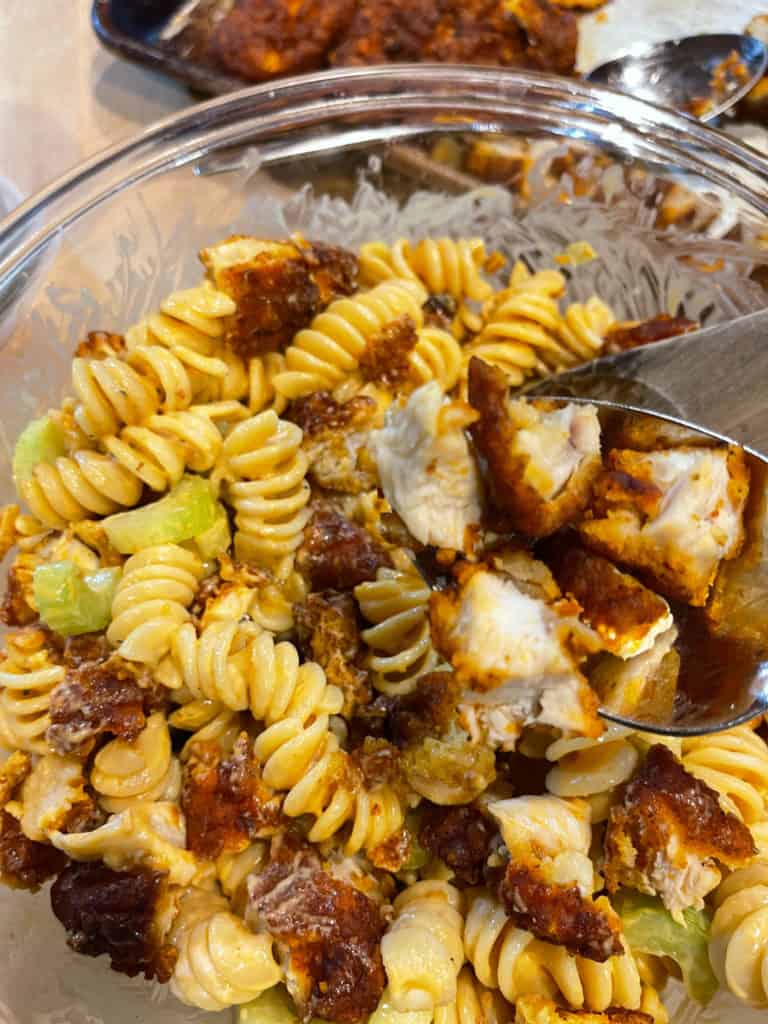 I serve my Buffalo Chicken Pasta in my wooden serving bowl and leave out my little wooden salad bowls to eat from.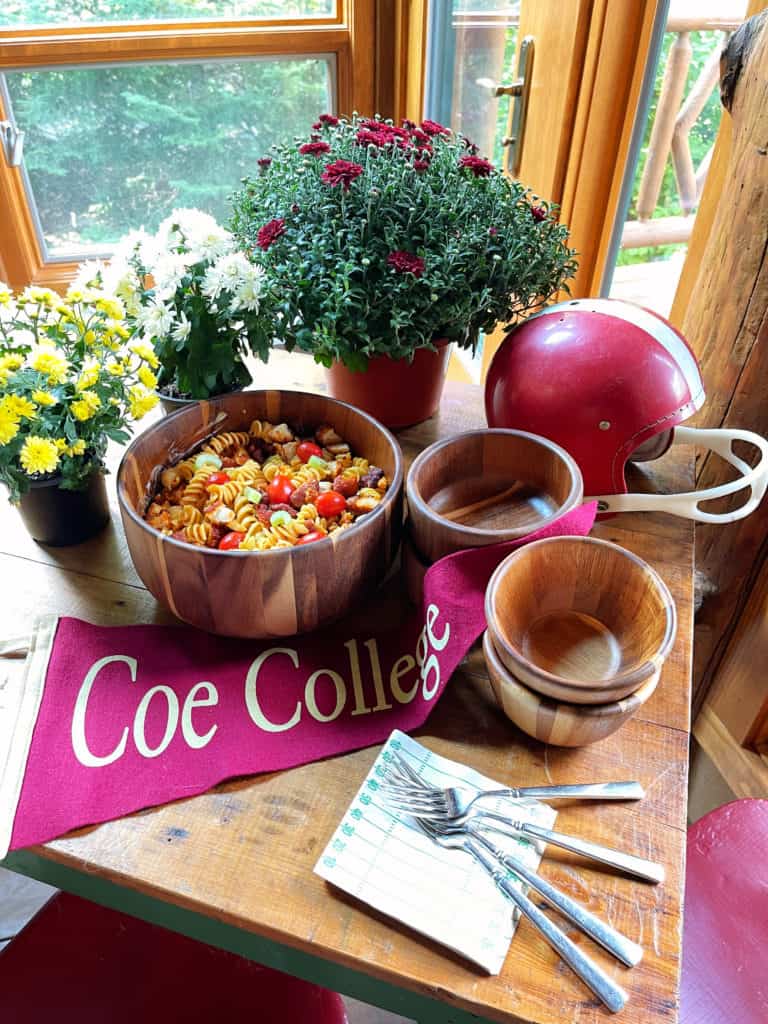 I decorate around the salad with festive football decor like this vintage kid's football helmet I found with #thriftingwiththegals on Instagram. We share each Wednesday what we find while out at local antique shops around the country.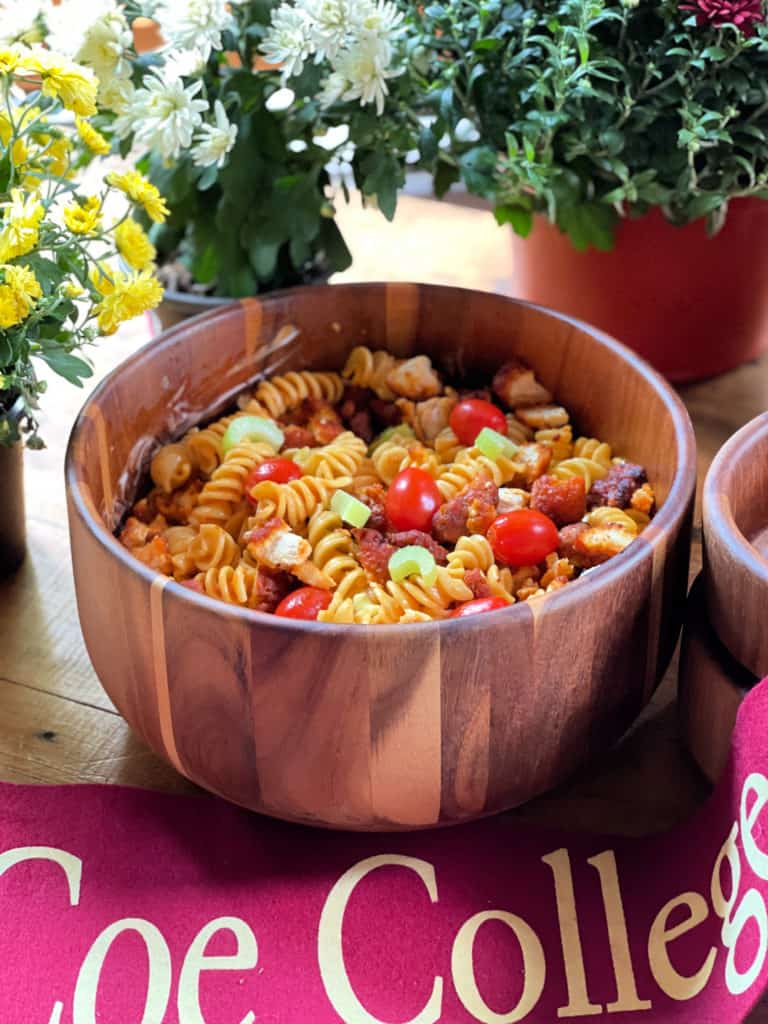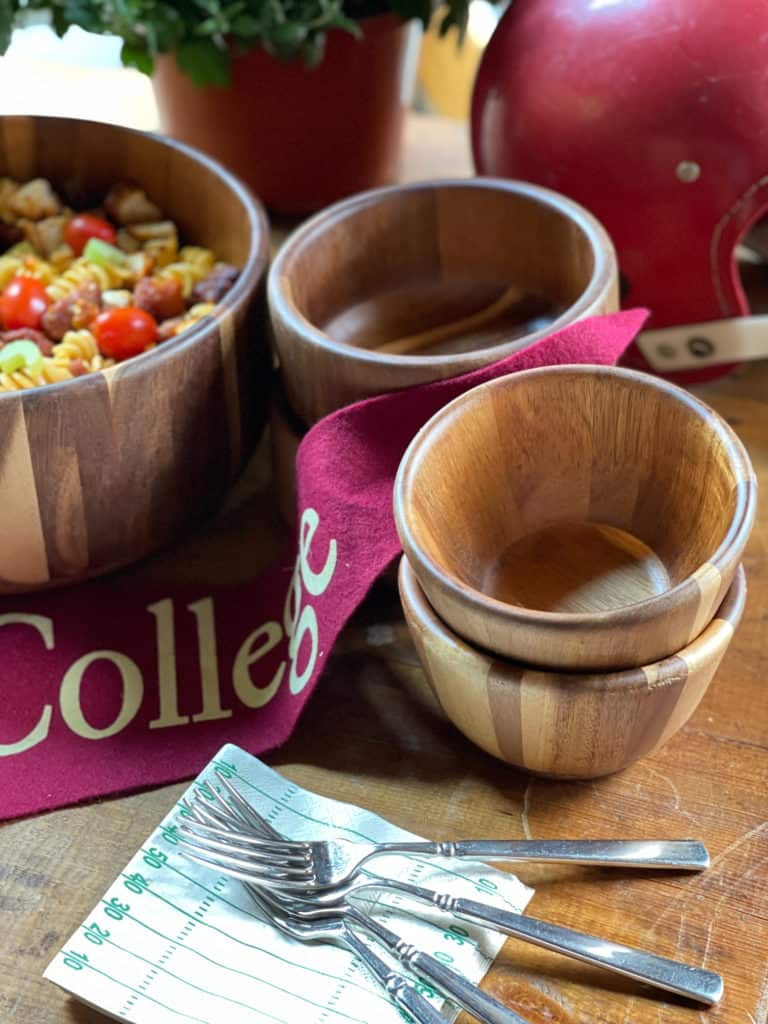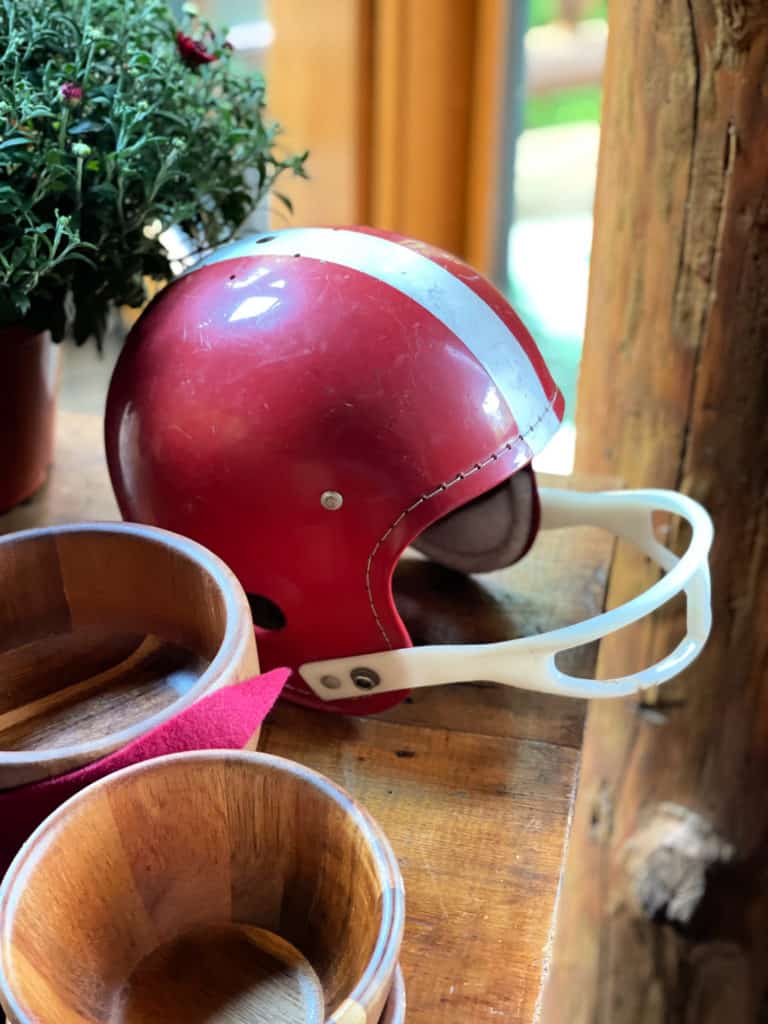 The pasta salad makes the perfect addition to the tailgate I shared earlier this week.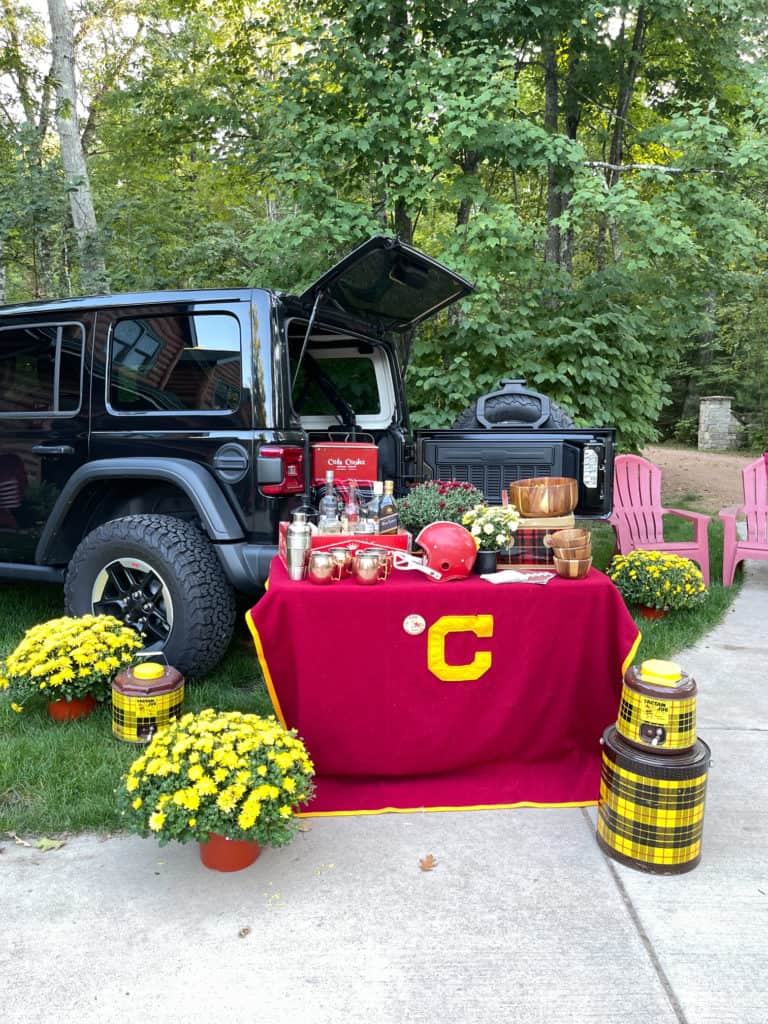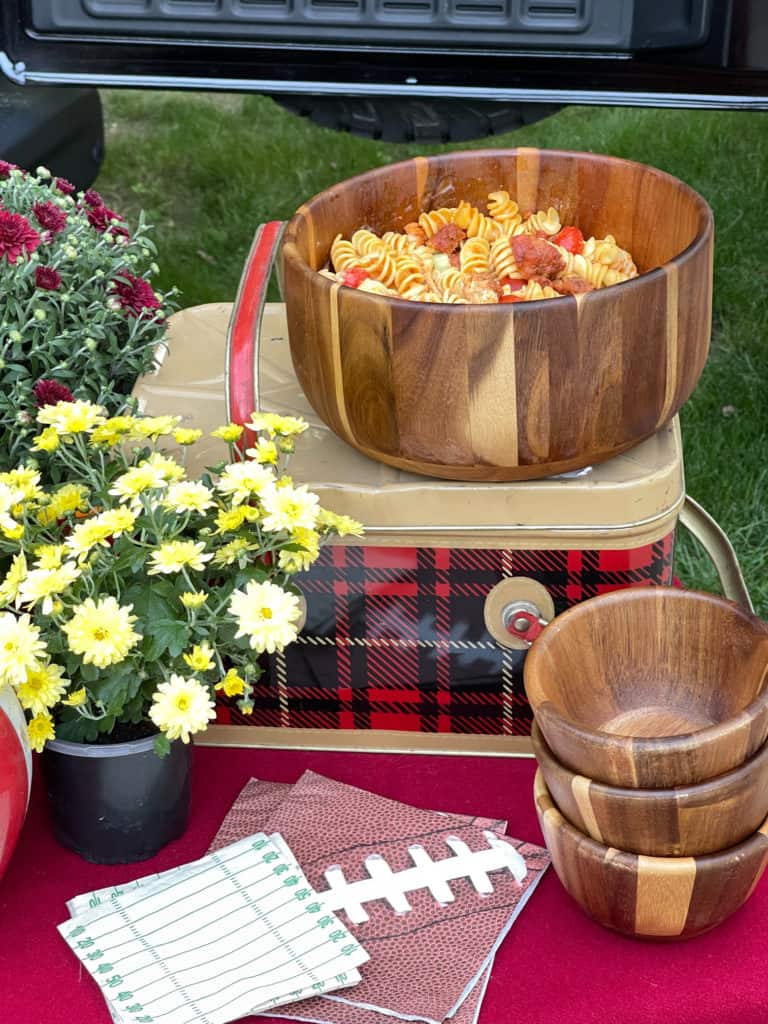 Next up you are heading over to Texas to visit Michelle at Vintage Home Designs.Wait until you see her amazing dessert bar!
Thanks so much for stopping by! Be sure to check out the whole tour listed below for all the wonderful recipes!
Take the Tour
Midwest Life and Style ~ Bricks n' Bloom ~ Simply 2 Moms ~ The Ponds Farmhouse ~ White Arrows Home ~ Vintage Home Designs
FOLLOW WHITE ARROWS HOME


Instagram ~ Facebook ~ Pinterest ~ Twitter ~ YouTube ~ Tik Tok ~ Liketoknow.it