An end of Summer tablescape at the cabin is even more fun when the table is set with vintage treasures.
(Affiliate links are used for your convience. Read my full disclosure here.)
It's so much fun to join my Charming Homes & Gardens friends for another hop. This month we are sharing some inspiration for end of Summer tablescapes. You can find links to the other blogs at the end of my post. Thanks so much to Stacy of Bricks n' Blooms for organizing this tour.
When we entertain in the Summer I love to set up a buffet using some of my favorite vintage goods. Usually our guests love to mingle and some like to sit and eat and some like to sit. So setting up a serve yourself buffet makes everything easy.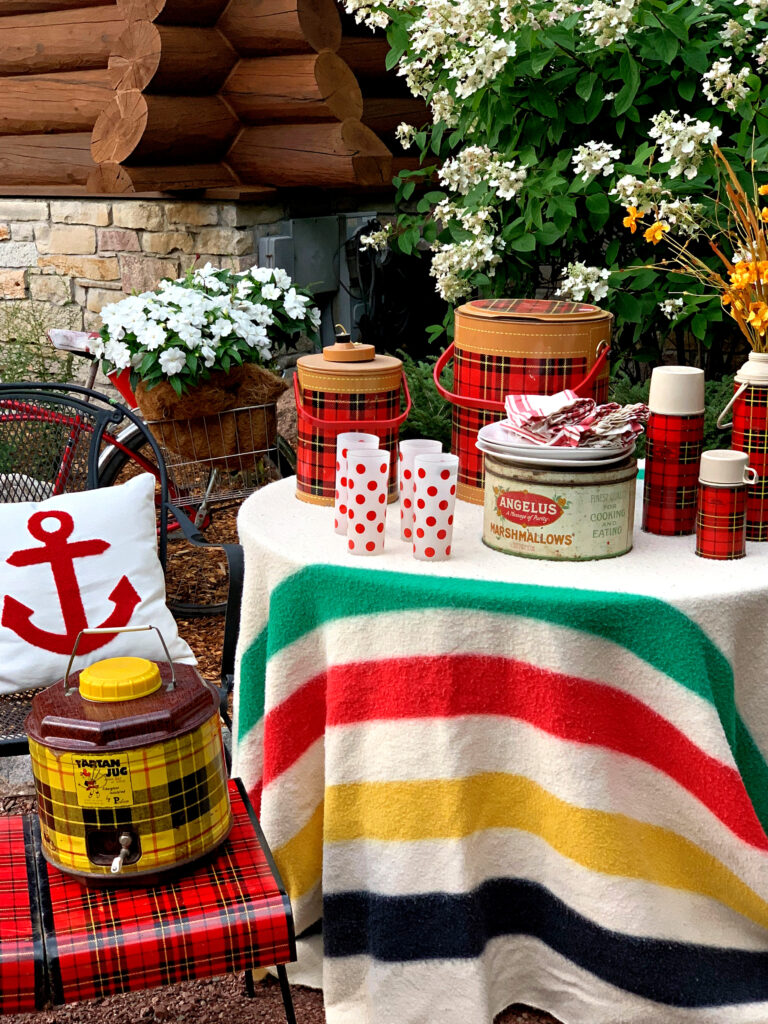 I knew for this late Summer table I wanted to set it up in front of our giant hydrangeas. They are in full bloom and beautiful right now, just before turning the pink of early Fall.
I thought about using one of my plaid blankets for a tablecloth like I did for this table. My blanket collection right now has mostly dark colors though and I wanted to go brighter so my Hudson Bay striped blanket came to mind.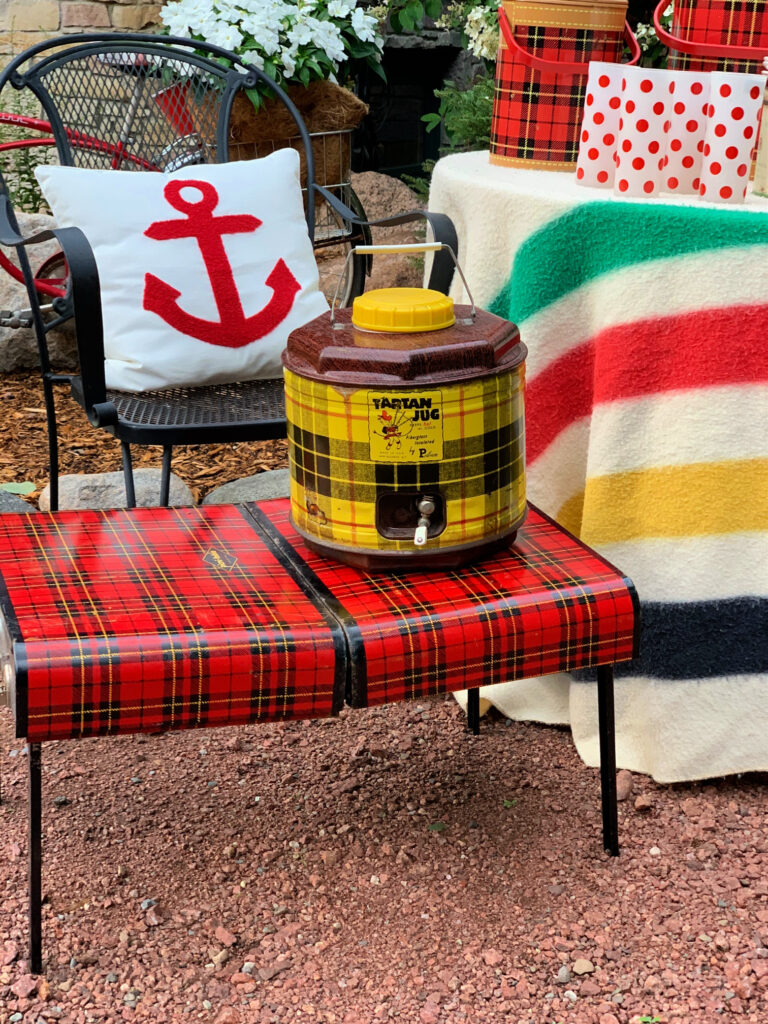 These red polka dot glasses are a recent find. I loved them right away because they were so cheery and fun. So after I choose the blanket for the tablecloth they were the next thing I knew I wanted to use. The rest of the table followed right along with reds as the common tie in.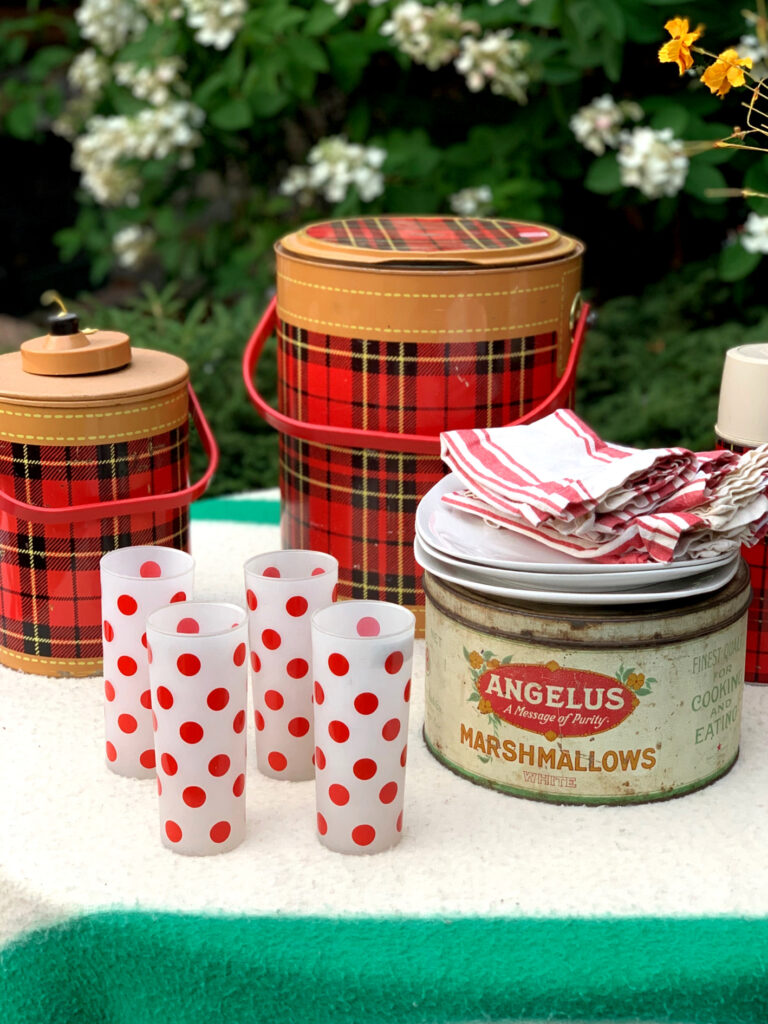 The glasses are Hazel Atlas and come in a green as well. I'll keep my eyes out for those. They would be fun to mix together for the Holidays.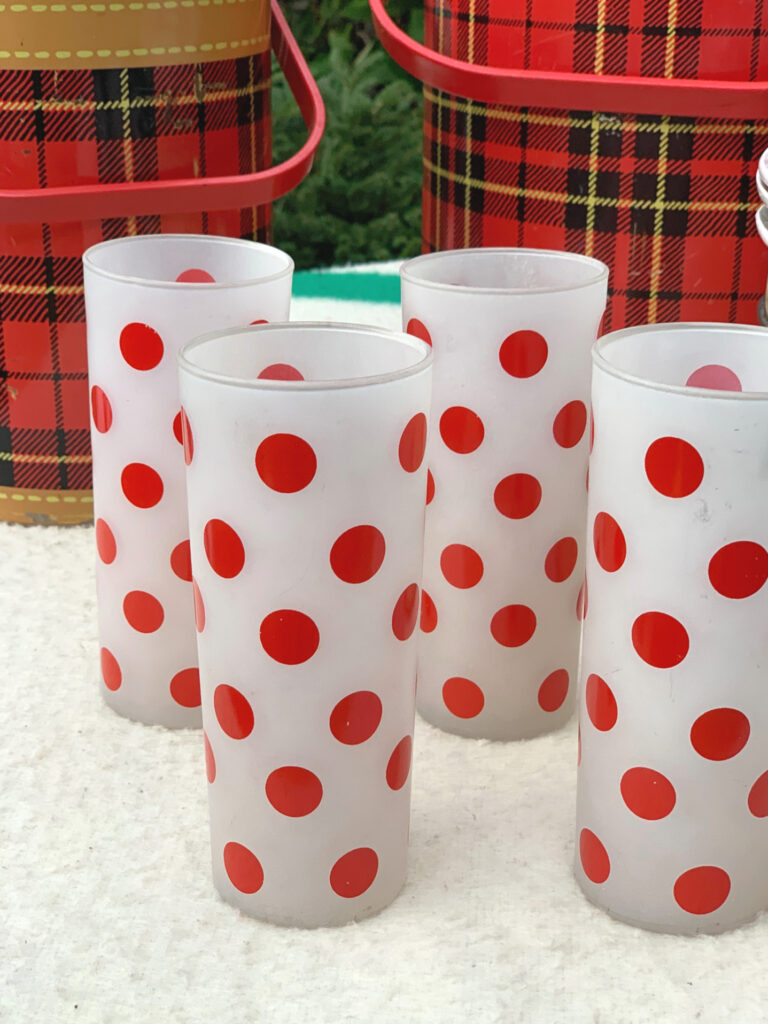 My rusty Angelus Marshmallows tin works great to hold the plates.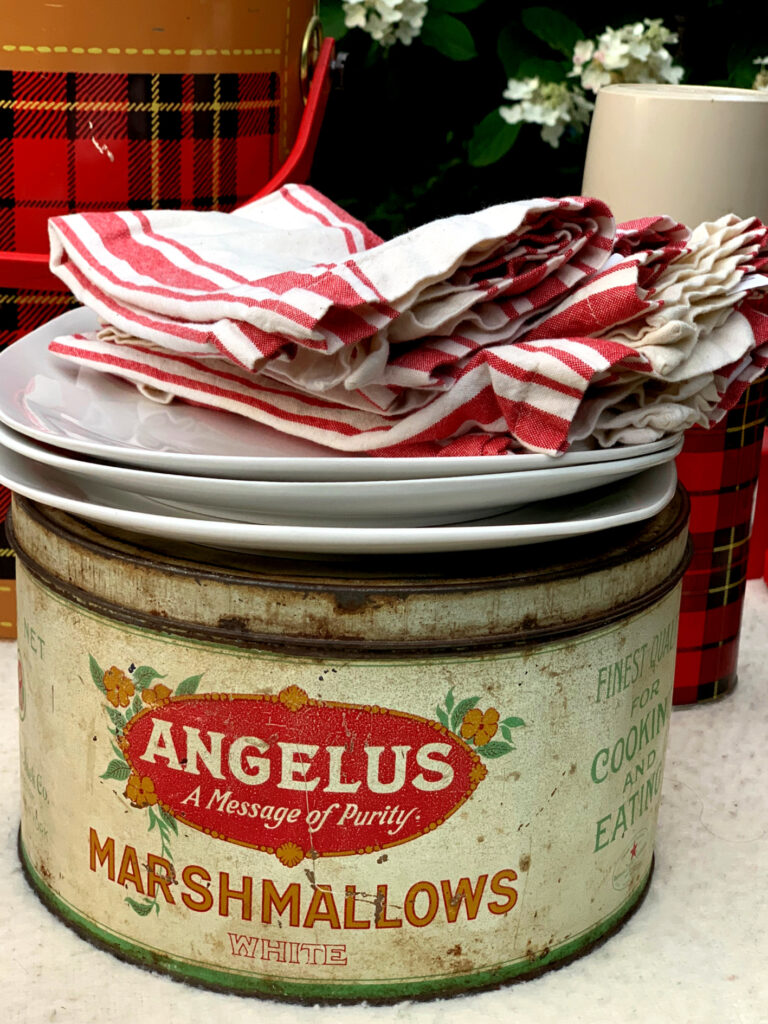 I brought out more of my red and yellow plaid pattern finds. I have a variety of thermos in different sizes. I put a spray of golden faux blooms in the tallest thermos.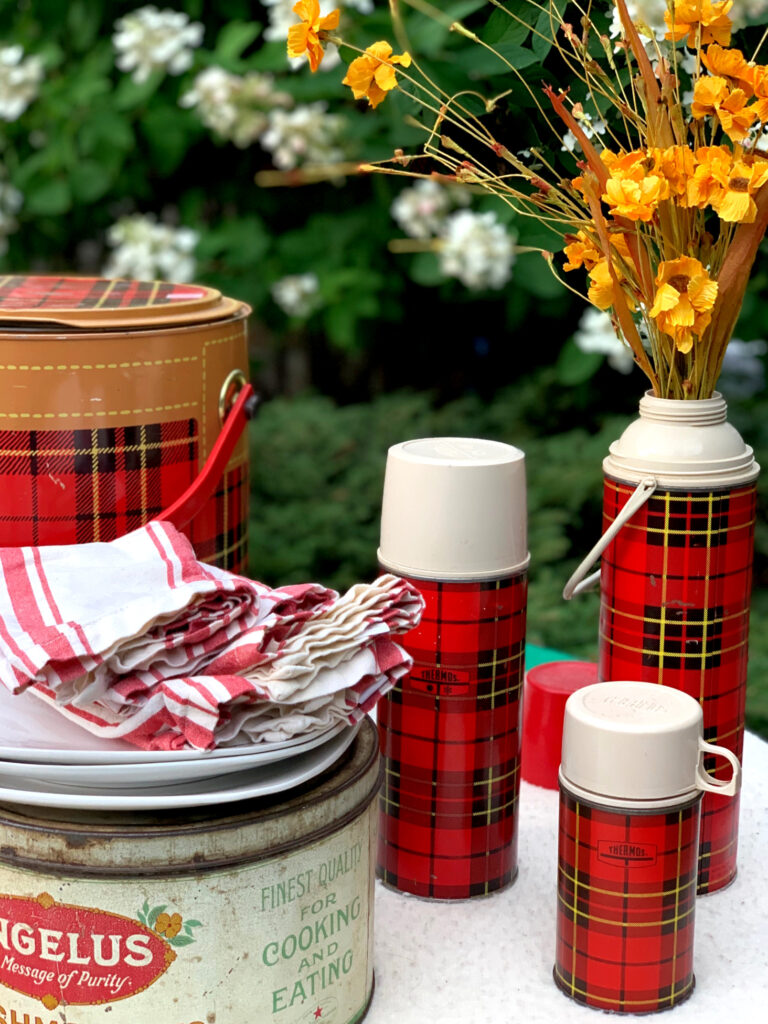 A favorite treasure from a few years ago is my plaid picnic table.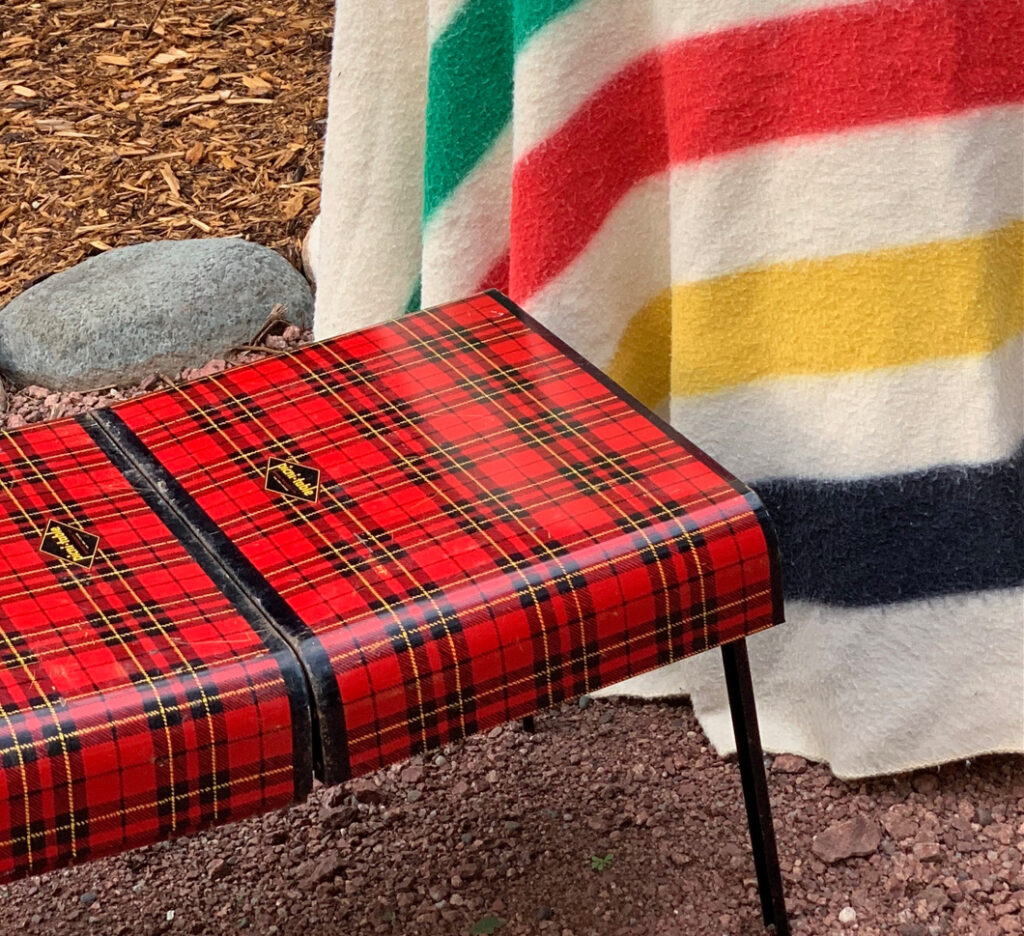 It actually folds up into an easy to carry suitcase.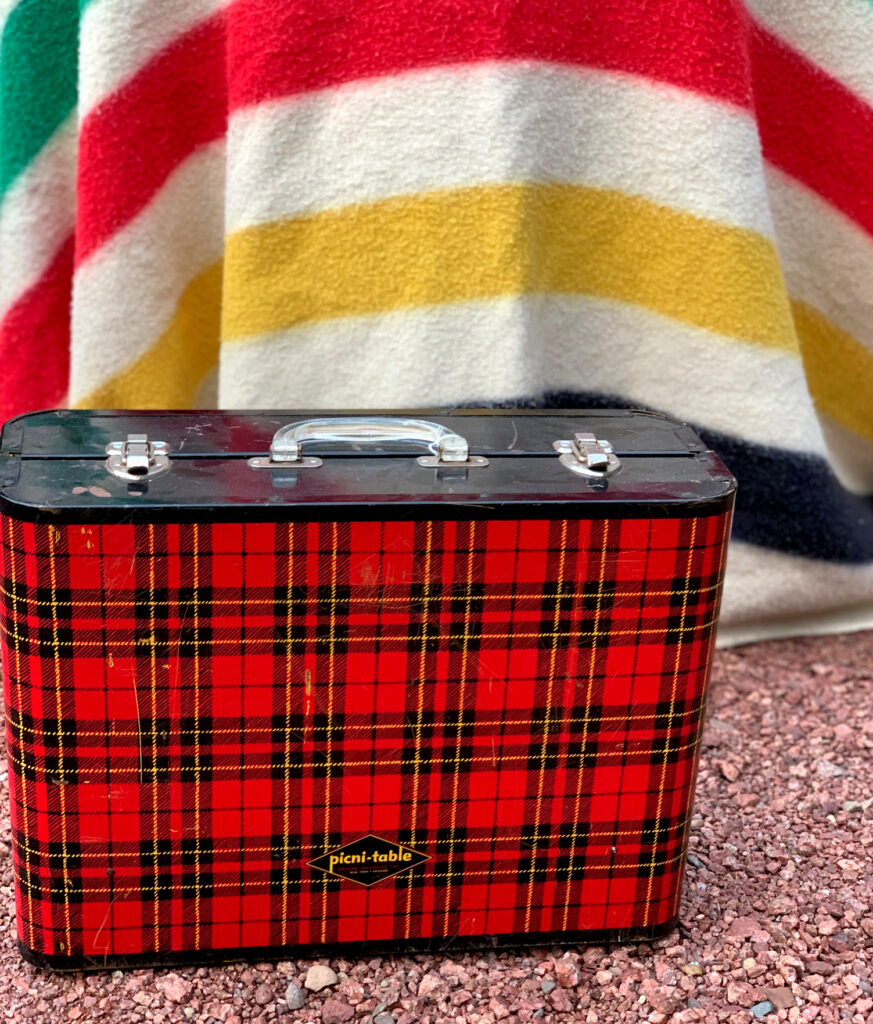 The colors of the blanket make it so much fun to pull other items out to use. My anchor pillow from TJMaxx years ago reminds us we are at the lake.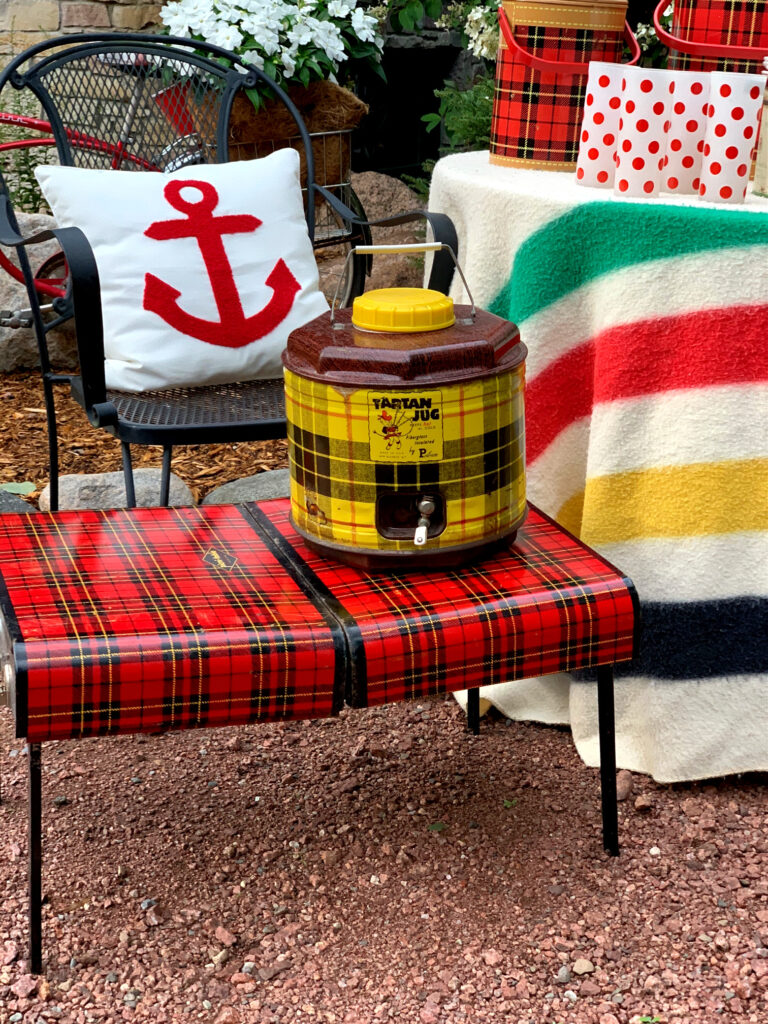 You can also see my vintage red bike in the garden behind the table. It also made an appearance this Summer in this post.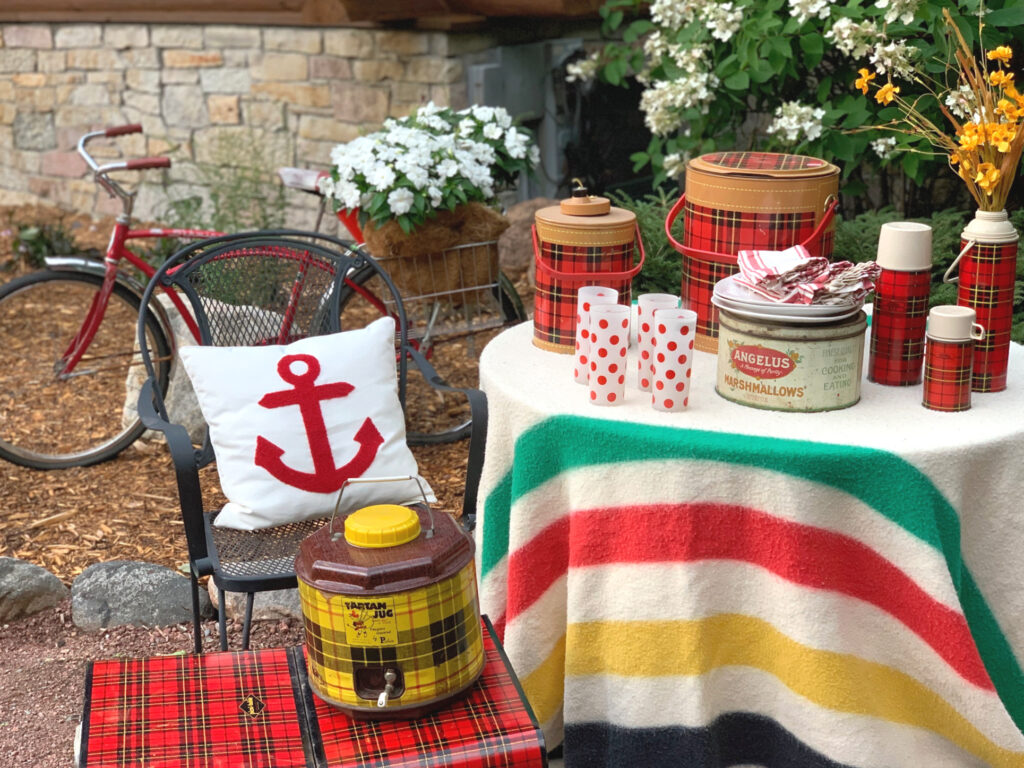 Get the Look


Take the Tour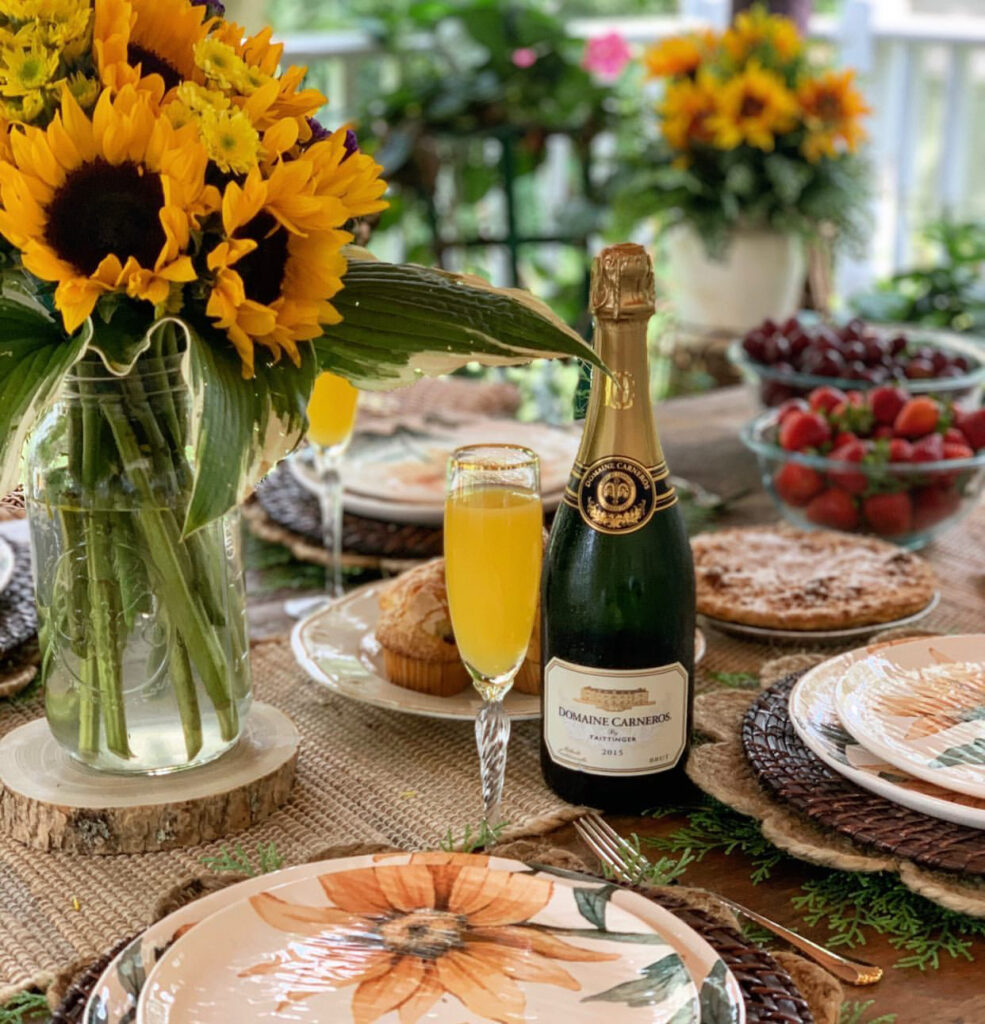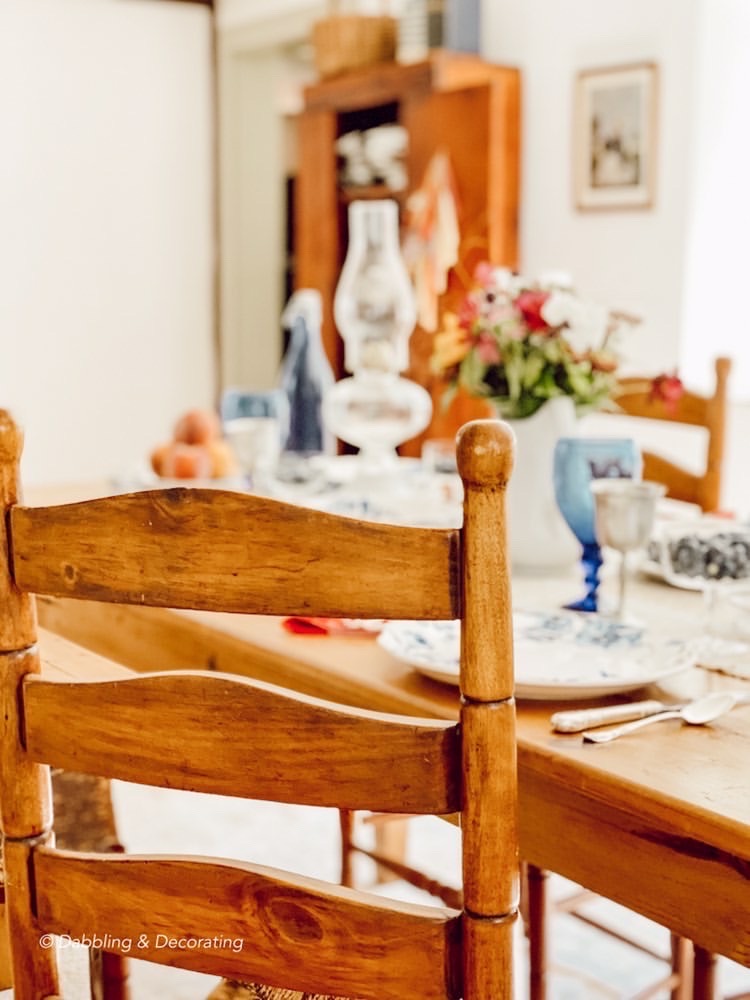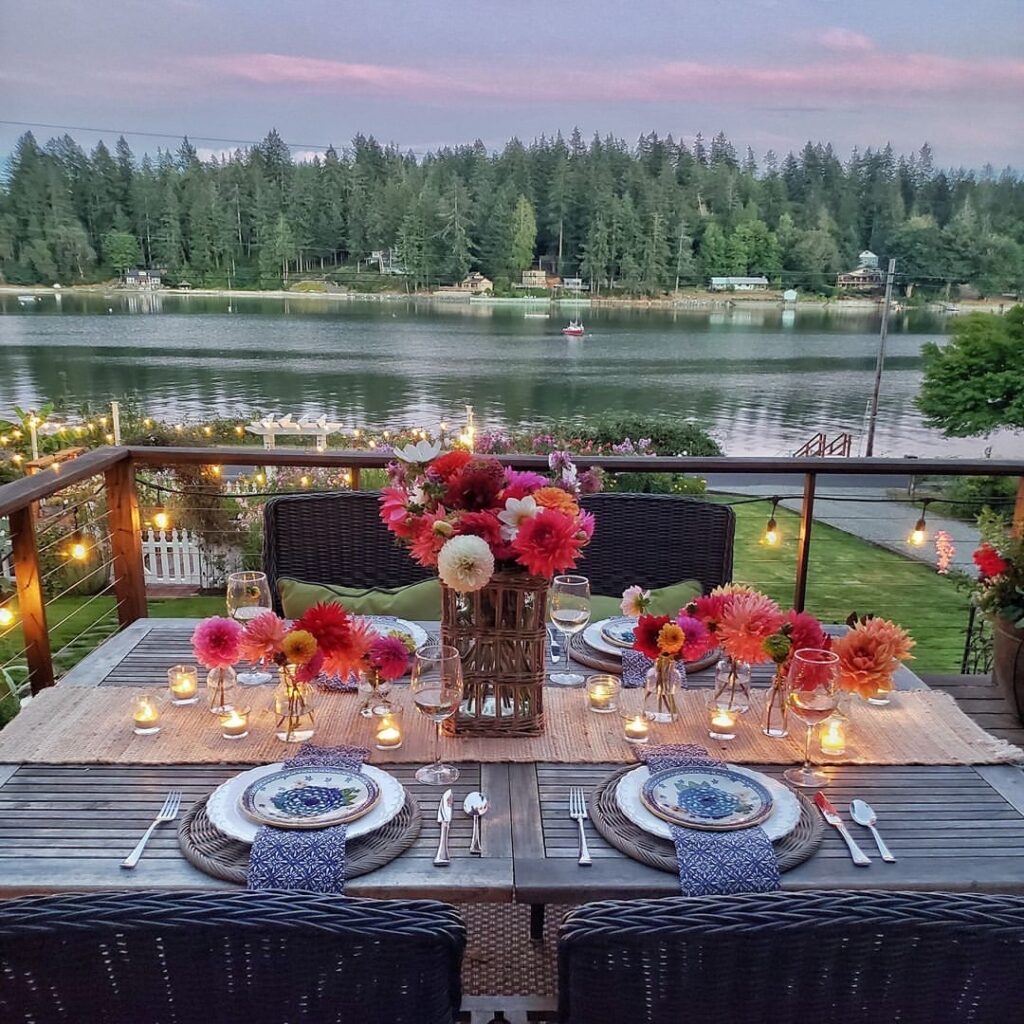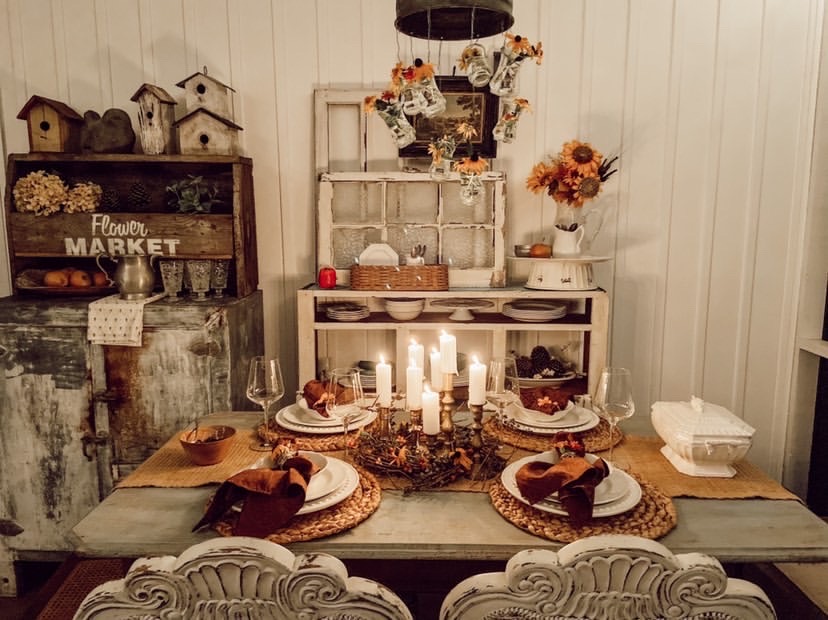 FOLLOW WHITE ARROWS HOME


Instagram ~ Facebook ~ Pinterest ~ Twitter ~ YouTube