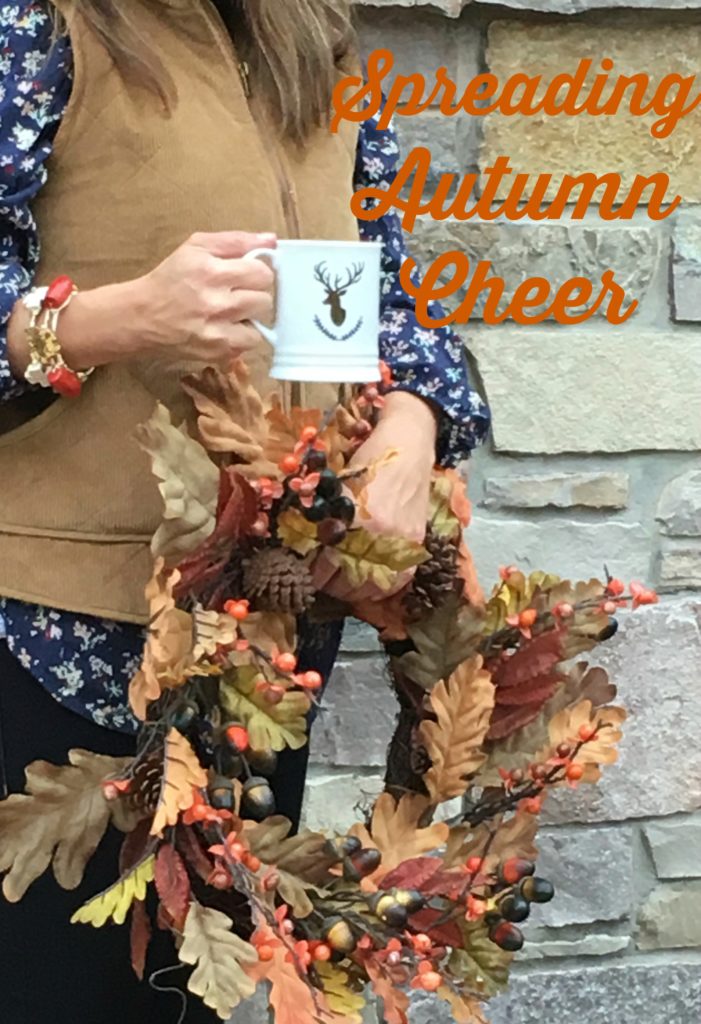 I enjoy decorating my cabin for fall and bringing the beautiful colors from outside in.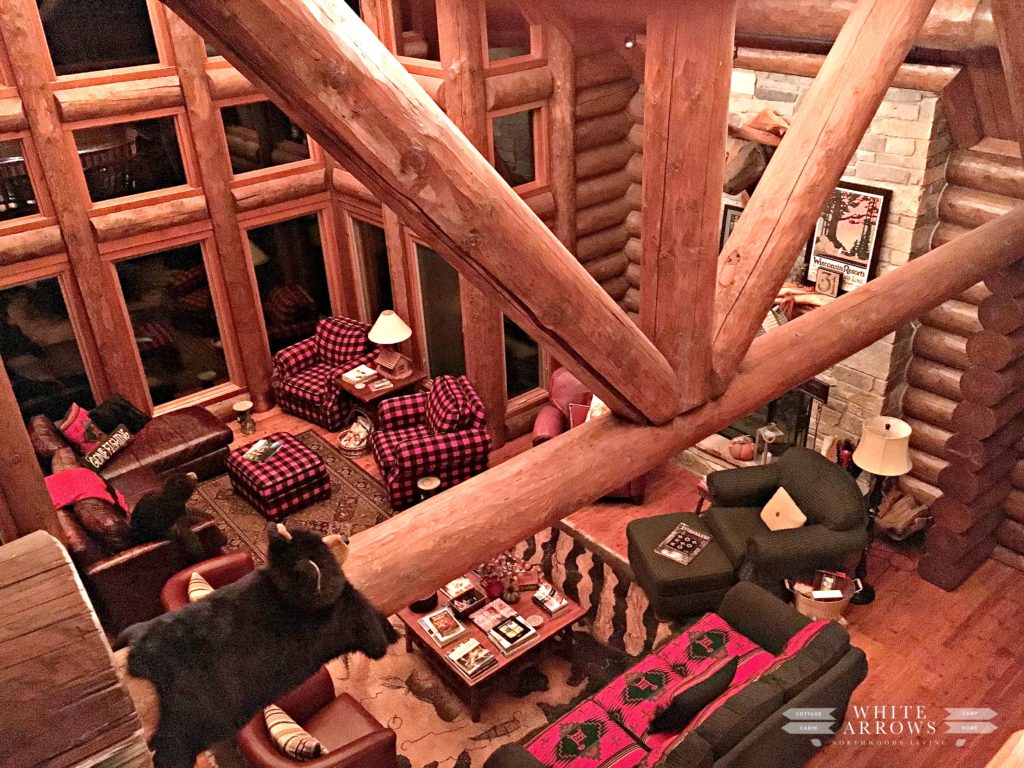 This cozy corner of our sunroom switches season easily by adding some vintage camp blankets to a wire basket to pull out on cool nights. The needlepoint pumpkin pillow is from Chandler4Corners.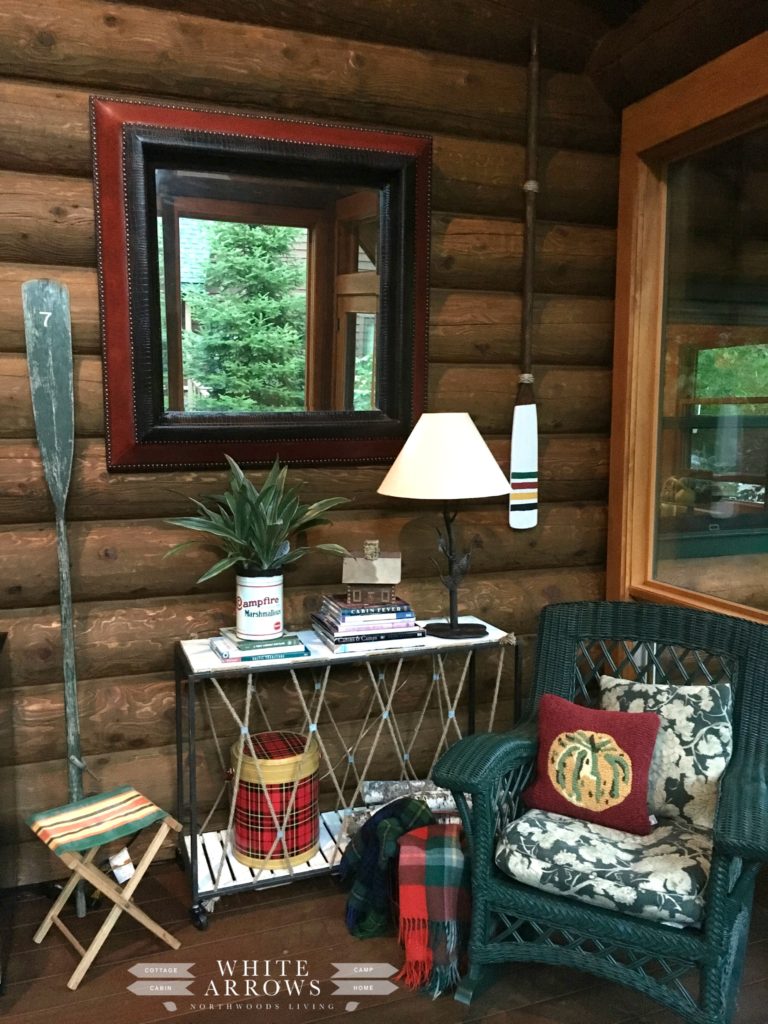 A corner of the Great Room is easily ready for fall with the addition of a throw pillow from Michaels, some faux branches and a felt pumpkin.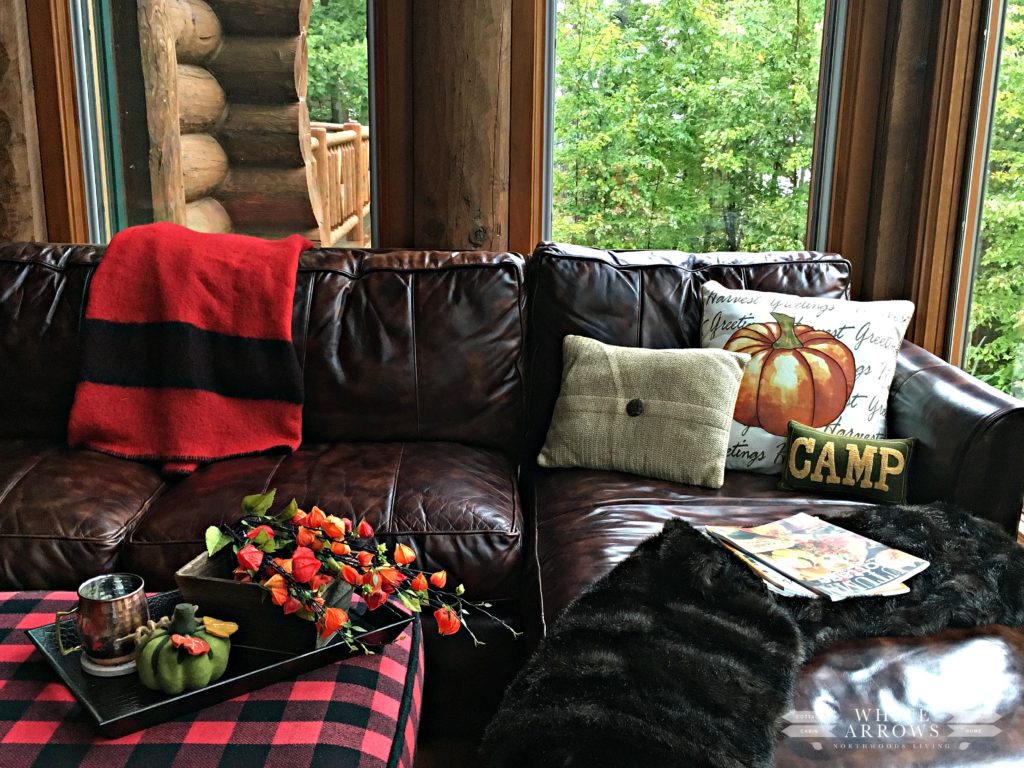 The corner of our antique bar is watched over by this plaid clad fox from Pier1,  a wood cake stand from Homegoods and a vase from my collection of green glass filled with mums.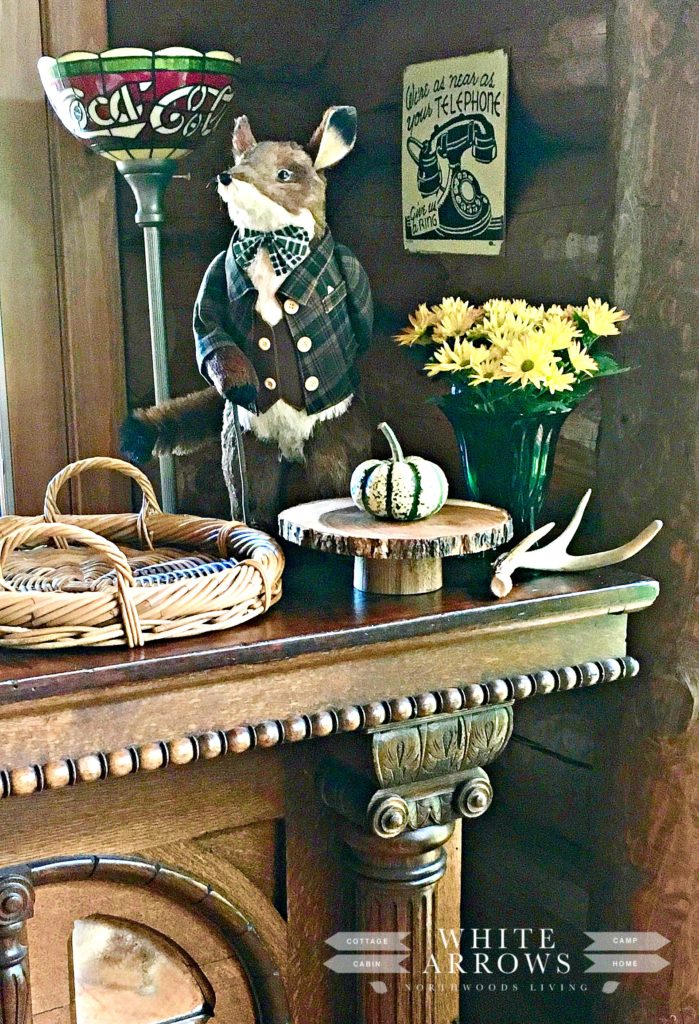 I like to mix in natural elements, antiques, new trendy finds, classic pieces, and always stacks of books throughout.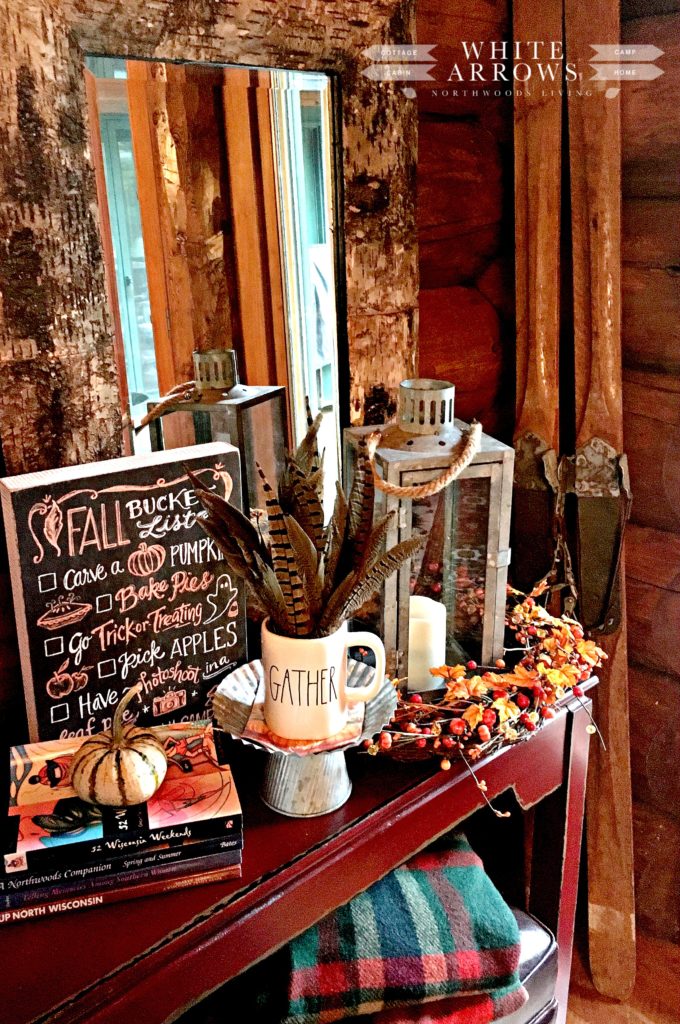 One of my favorite sets of furniture is our antler table. Usually it holds our chess board, but Autumn is brought in with a tower of pumpkins and antlers on a cake stand from World Market. My plaid napkins are from Kohls and my favorite transfer ware teacups make an appearance. I'm ready for you to come join me for a cup of coffee!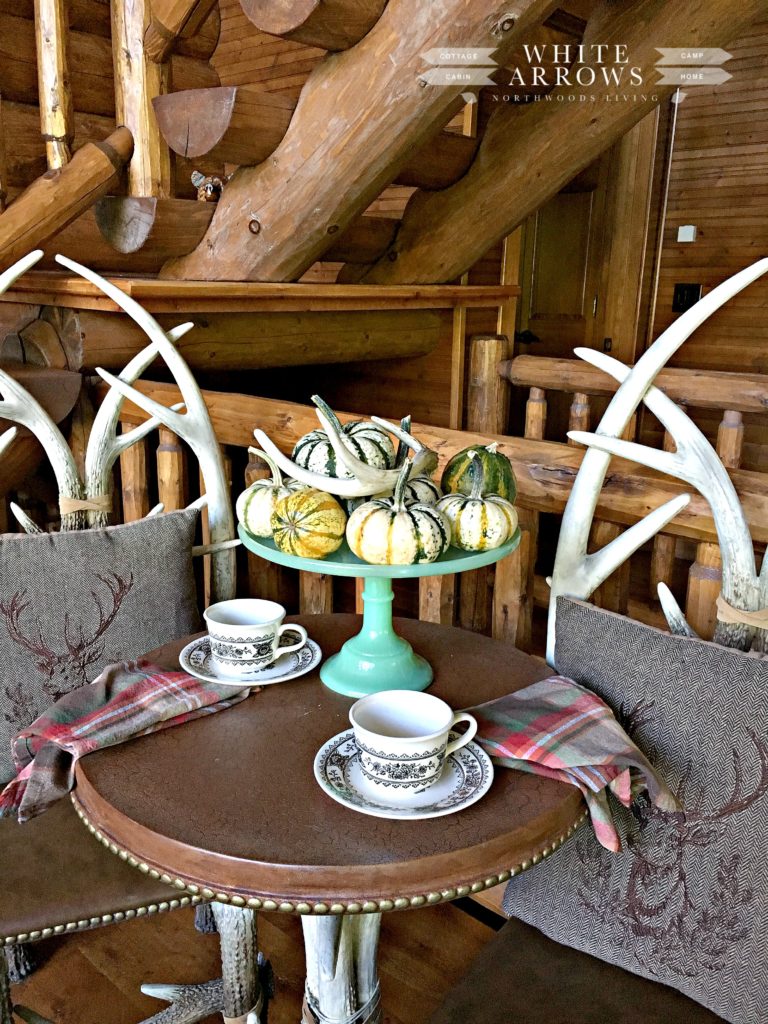 One of my favorite chairs, because it reminds me of the one my grandfather always sat in, finds its place in our Master Bedroom. Are you like me, with stacks of books waiting to be read?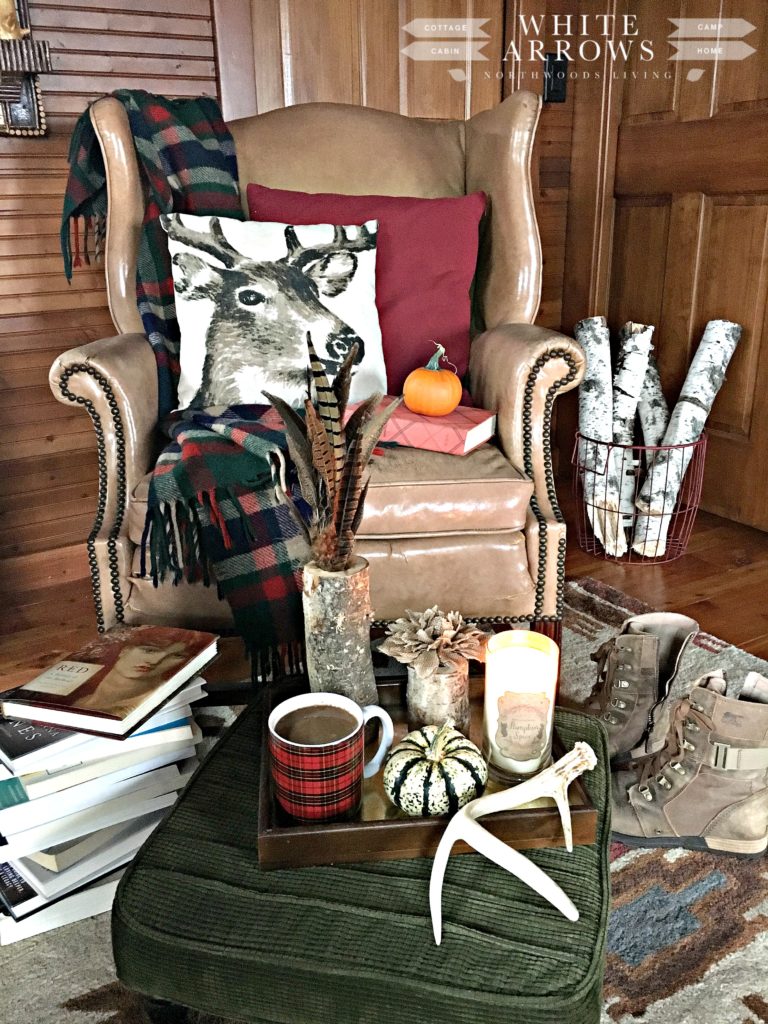 Pumpkin spice everything this year, but that's o'kay, I enjoy the candles and coffee!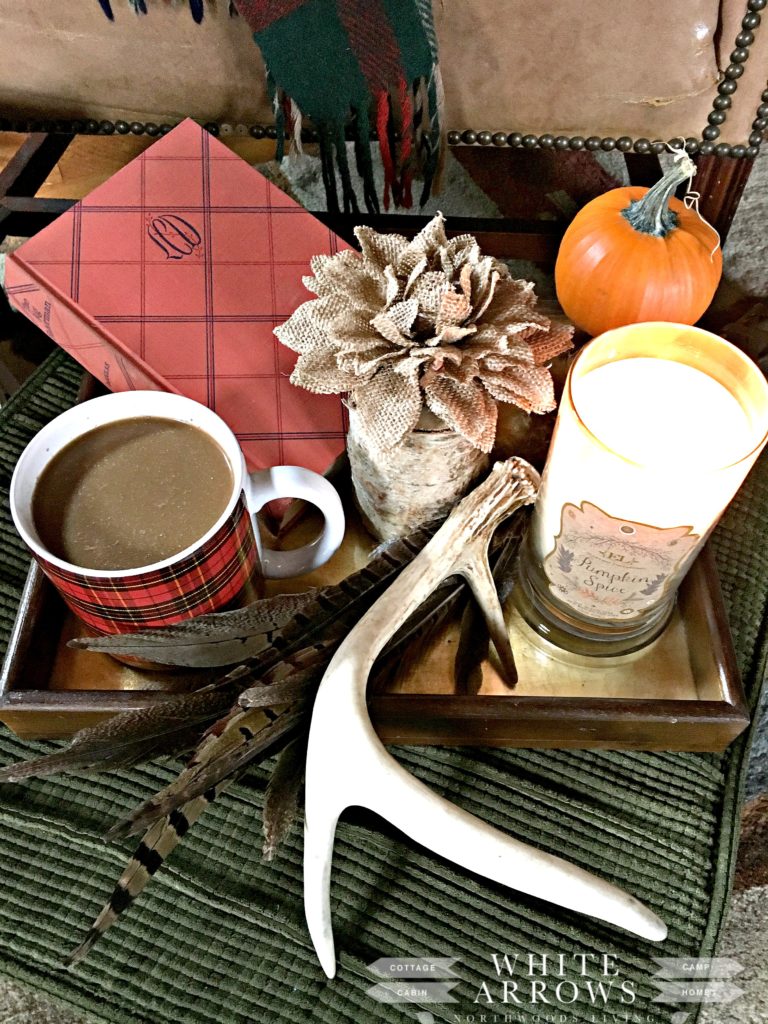 I love changing out our bedding and when the temps started dropping, we changed to our flannel bedding from Kohls. When I saw this bedding I was so excited about the colors, the cable knit shams and the deer throw pillow.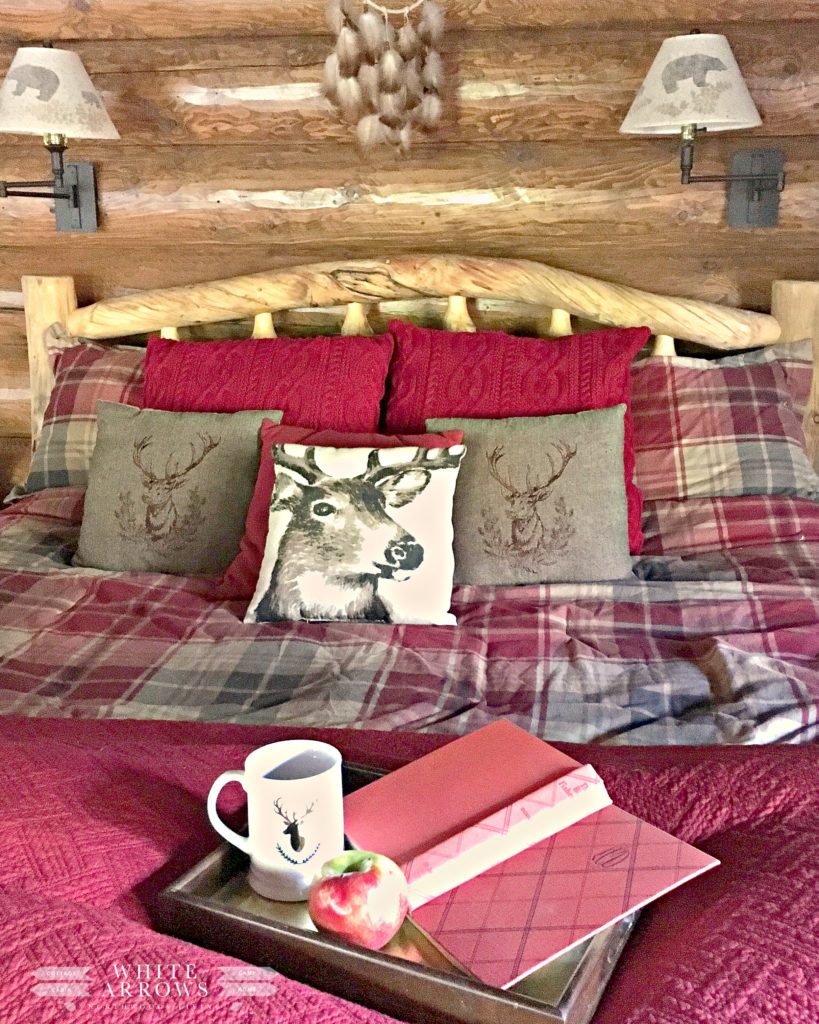 We take the chill out of our room with our gas fireplace each night this time of year.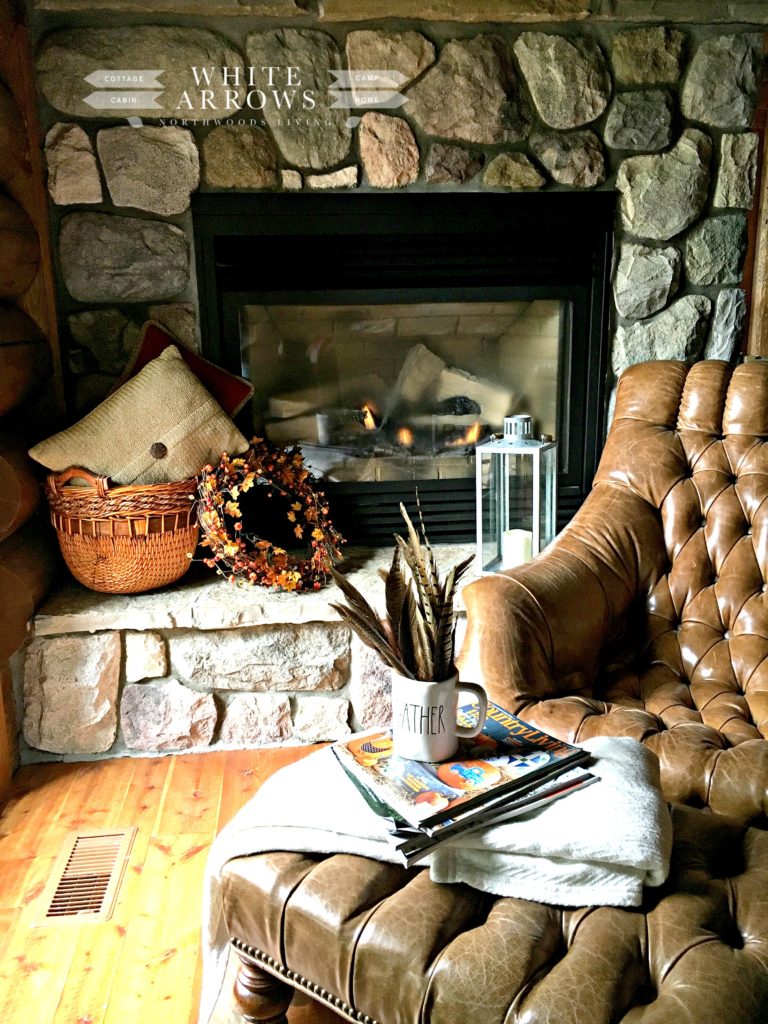 And downstairs in the basement, a wood fire goes each night while we watch football or movies.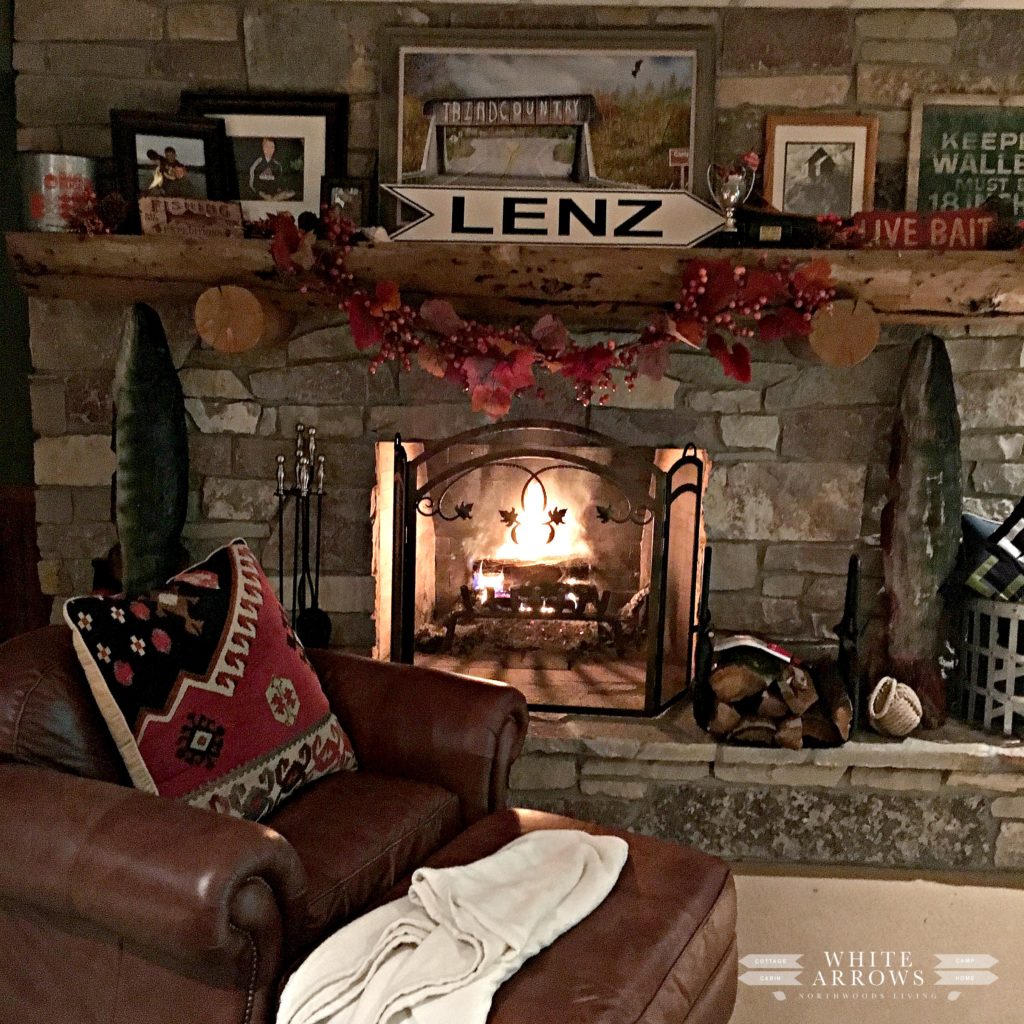 Hope your fall is cozy!