Thanks so much to Cindy of County Road 407 for organizing another wonderful Pinterest Challenge Blog Hop!
(Affiliate links are used for your convenience. Read my full disclosure here.)
The Pinterest Challenge monthly blog hops are some of my favorites. Each month Cindy, our host, chooses a seasonal photo off of Pinterest. Each of us styles a space or vignette inspired by the photo.
It's so fun to see how differently each of us decorates and shares our posts. Each bloggers has such beautiful and unique decor styles and this is such an inspiring way to get new ideas!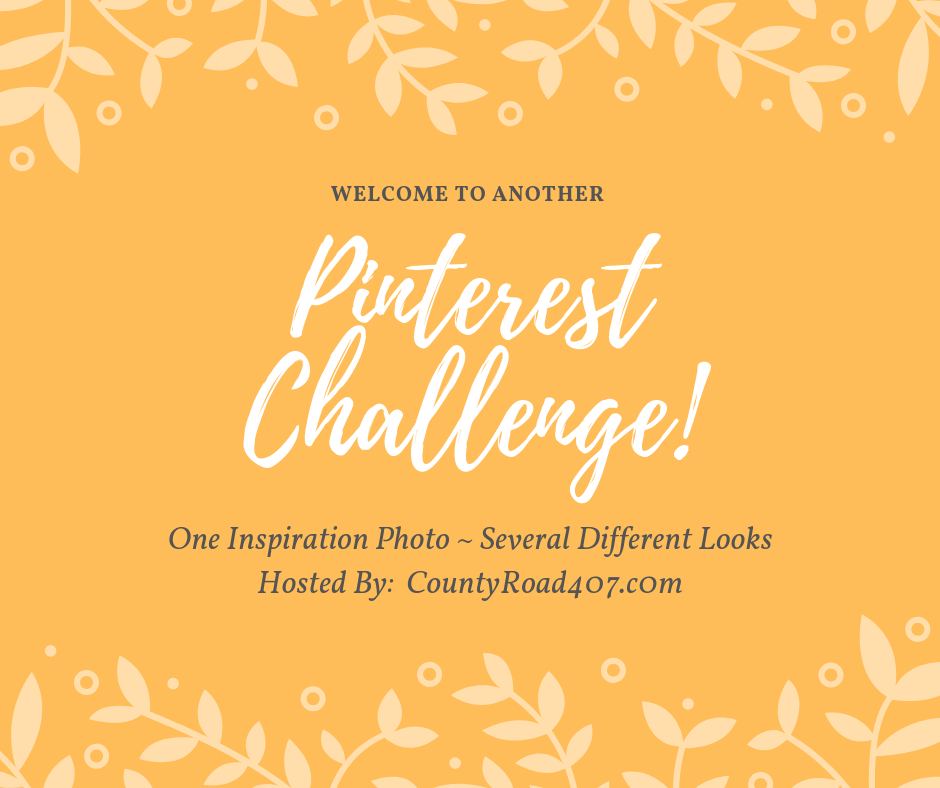 This month it's all about Fall Porch Decor and my porches are one of my favorite things to decorate!
I love styling a welcoming porch where my family, guests, even the UPS driver feels a bit of joy by the simple touches I add seasonally. The front porch is the first hello they all get.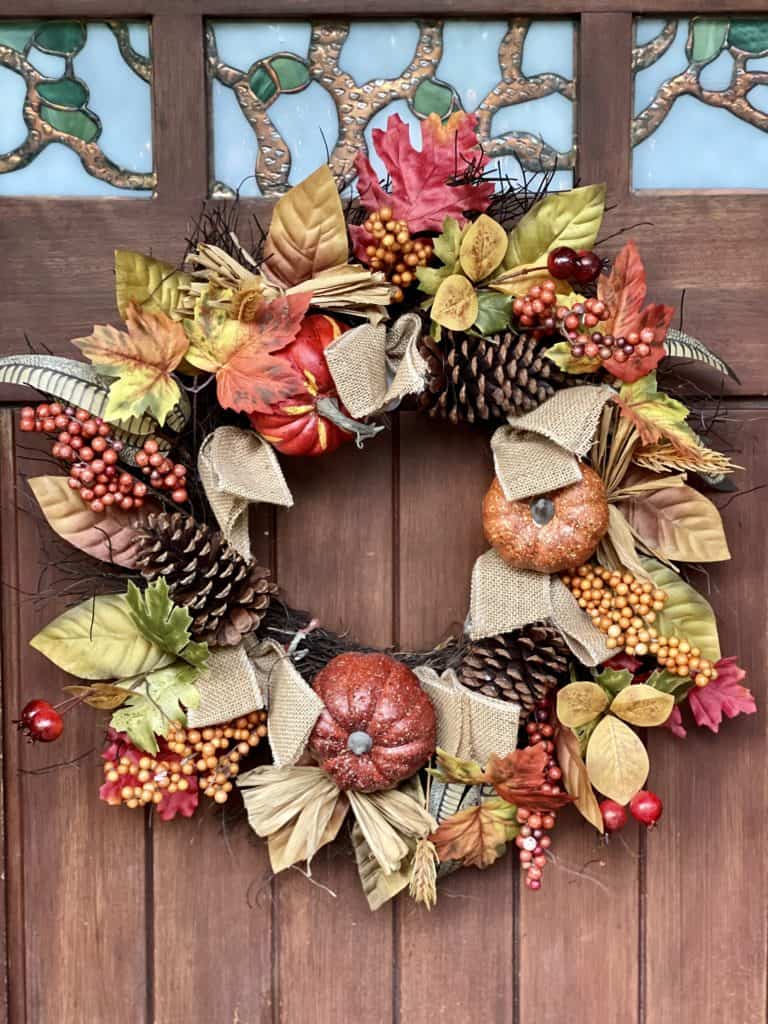 Our inspiration photo comes from Sugar Maple Farmhouse. There is so much I love about this beautiful porch!
Here are the things I would love to add inspired by the photo:
Two seating areas perfect for porch sitting
Throw Pillows
Outdoor Rug
Pumpkins
Mums
Cornstalks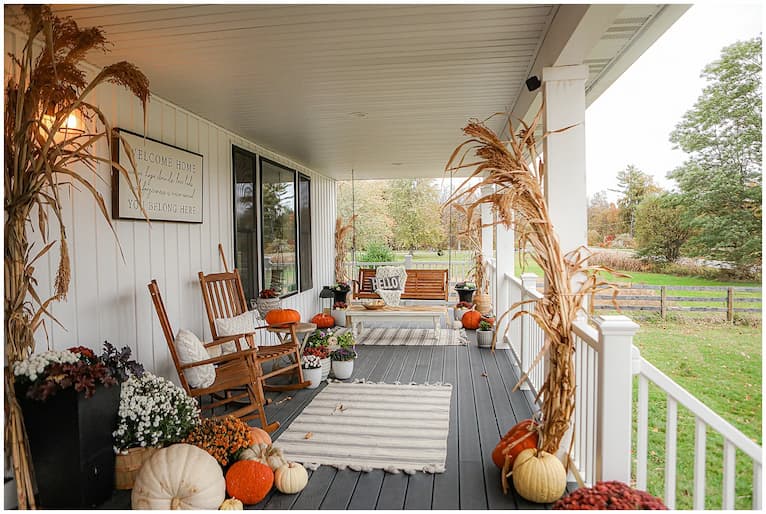 If you are coming over from my friend DIY Beautify, didn't you love her back porch and it's cozy vibes! She has such great style! It was so inspiring!
Now welcome to our home in The Northwoods of Wisconsin. We live lakeside in a full log cabin where every season is beautiful and inspires my decor.
Fall is a beautiful time on the lake!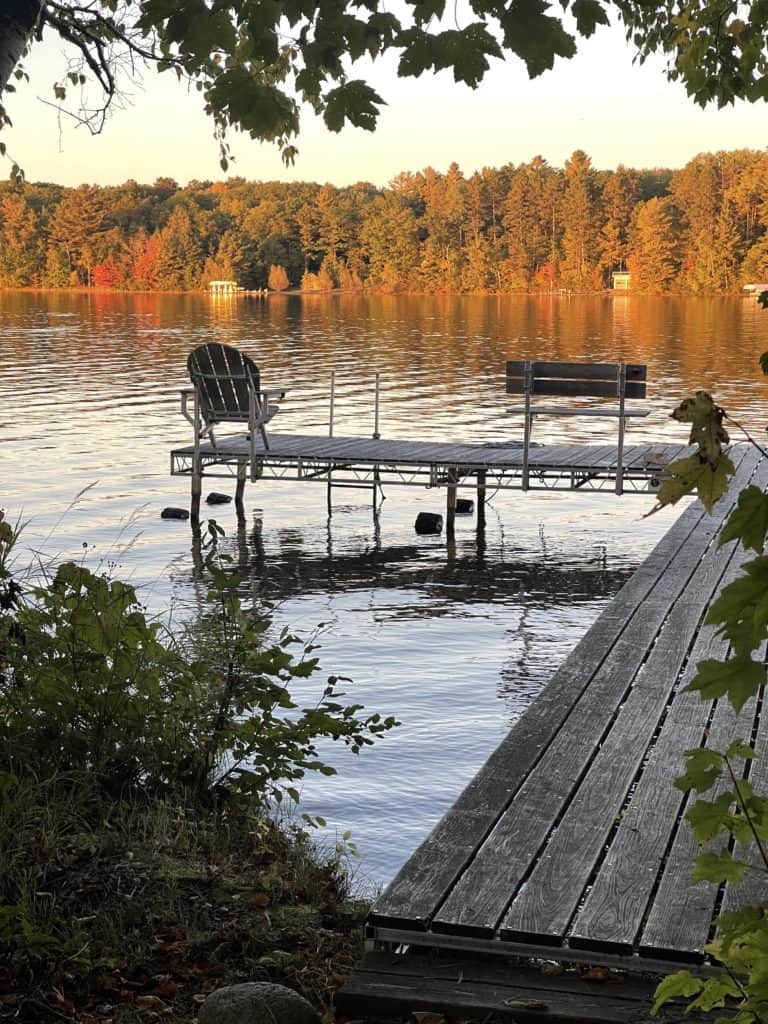 Those of you that follow me regularly have met our puppies, Koda and Zuri. At eight months old, they are still very puppy and into everything! After eating all the stems off my pumpkins, I realized I was going to have to scale back on a few things this year. It reminds me of when my kids were little and toddling around!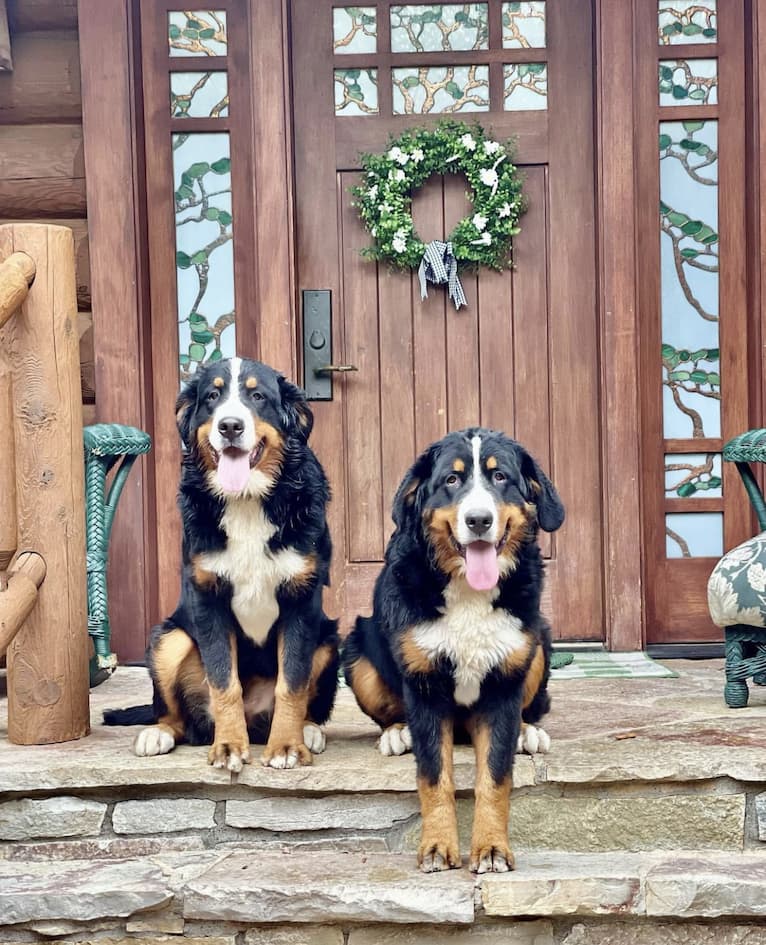 Here's a cute little video of them as puppies. Do you follow me on Tik Tok?
So as I looked at the inspiration photo and loved the cornstalks, I didn't think they'd stand up to the puppies this year!
But I did include many of the other elements.
Where to Get Mums
I have a few places I love to get my big mums like our local garden centers.
Garden Centers
Grocery Store
Farmer's Market
Roadside Stands
Amish Farm Sellers
One of my biggest decisions each year is what colors to go with. I went with giant white mums in my planters this year.
My ferns are still holding up well from Summer so I decided to keep them styled in.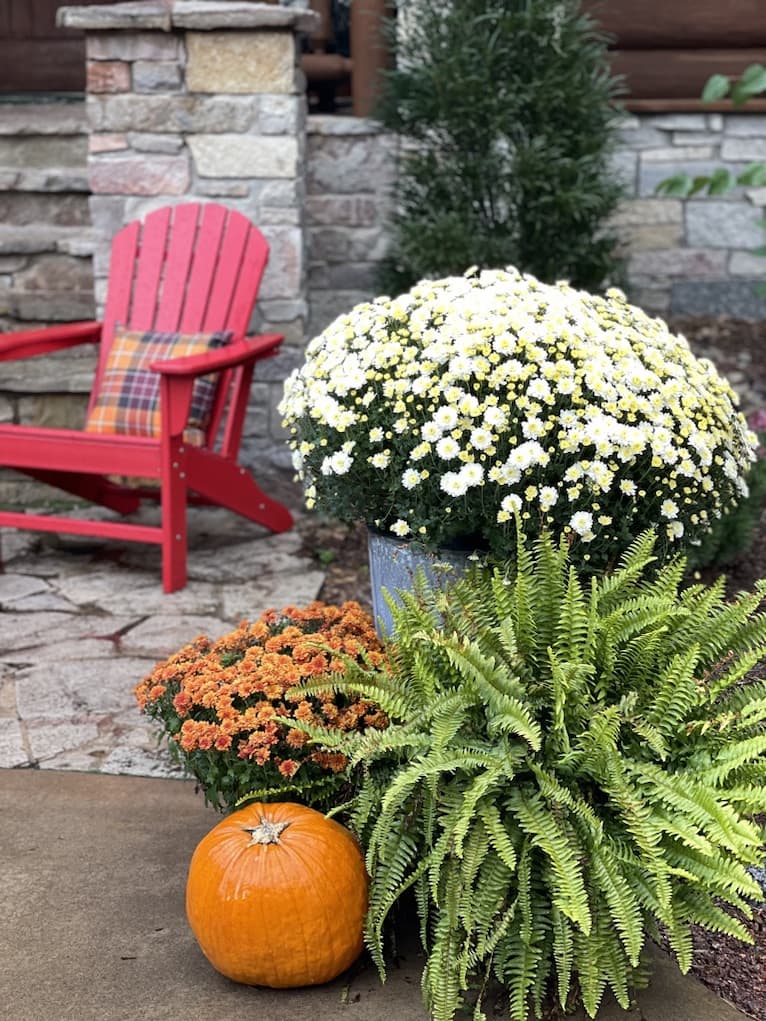 My little filler mums and the few pumpkins I'm daring to put out I got at Walmart.
I went with a beautiful pumpkin spice color for the smaller ones as well as a variety of white with longer petals.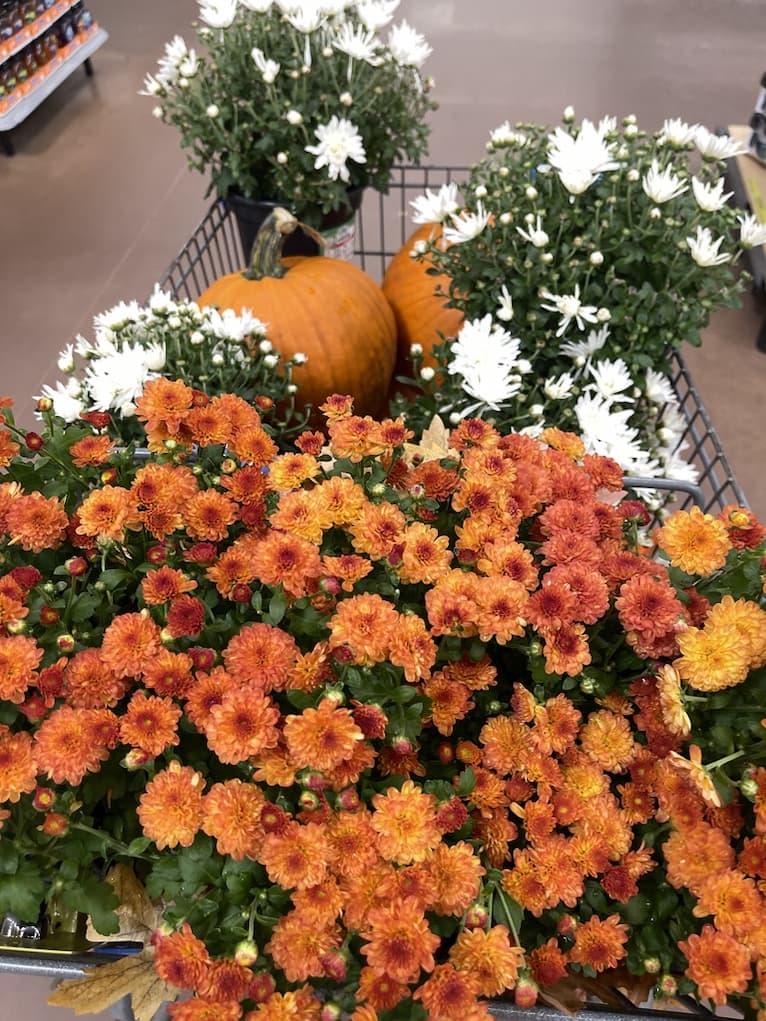 Growing a Pumpkin Patch
Last year I grew my own pumpkins in my very own pumpkin patch! I had always had a dream of having a patch of my own and when we bought land down in The Driftless Area of Wisconsin (that's where Organic Valley is if you buy that brand) it had a garden perfect for pumpkins! It was so much fun to plant them, pick then and then decorate with them.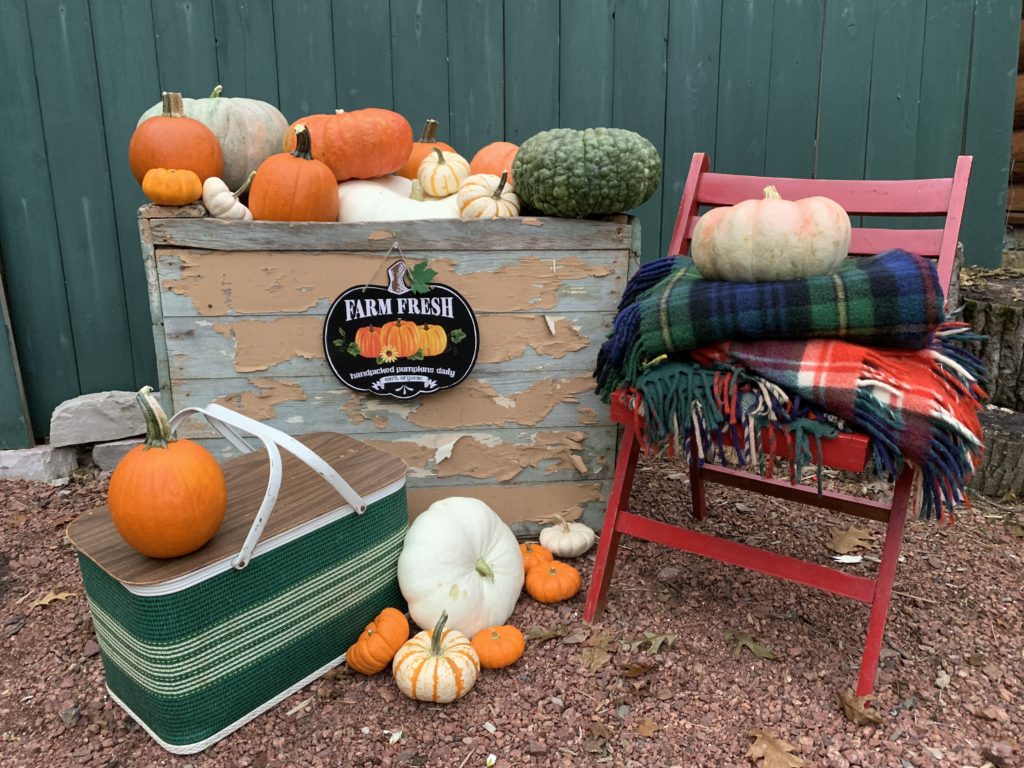 This year though I wasn't able to get down there in time to plant, but there's always next year and all the years to come!
I love watching the garden change each season too and the black eyed susans out in late August- September.
This little black garden bench I did a quick upcycle to last year giving it a fresh paint job. Antique watering cans are a fun addition to the garden and fun to collect.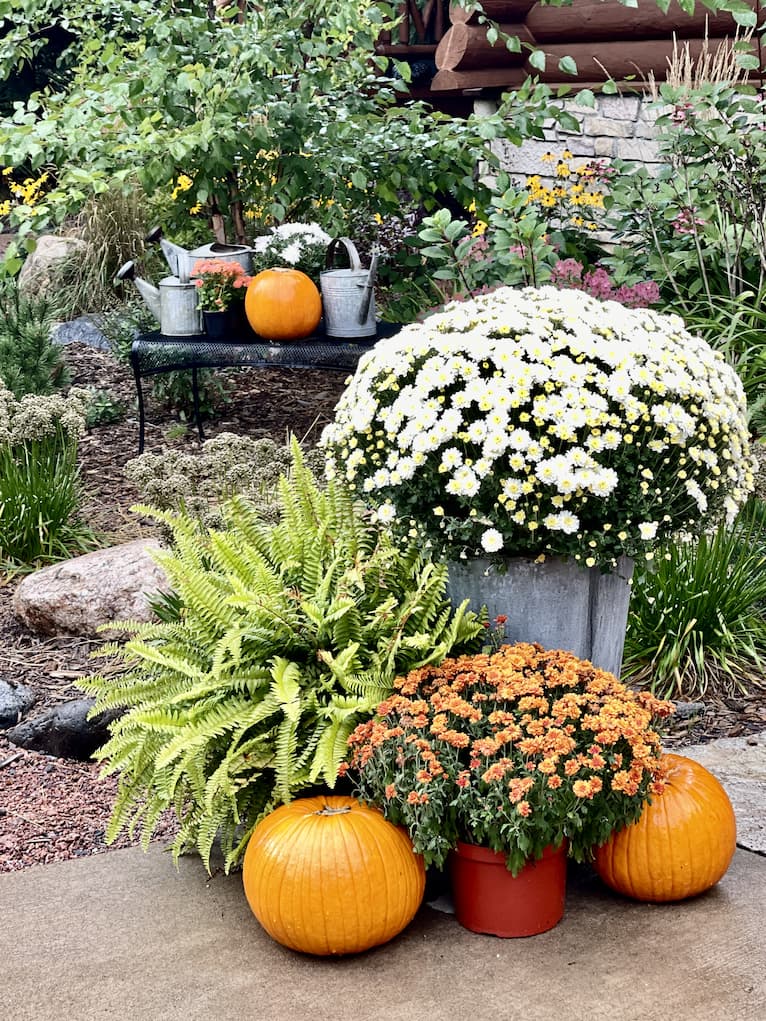 Porch Sitting In the Fall
It was raining the day I took my photos, but I go with it and make the best of it! It's been raining for a few days, sometimes even sunny in front of me and raining behind me! A crazy few weather days.
More porch sitting has been one of my goals lately, we all need more time sitting on the porch reading, rocking and relaxing. It's the perfect spot to be alone or to visit with a friend of family member.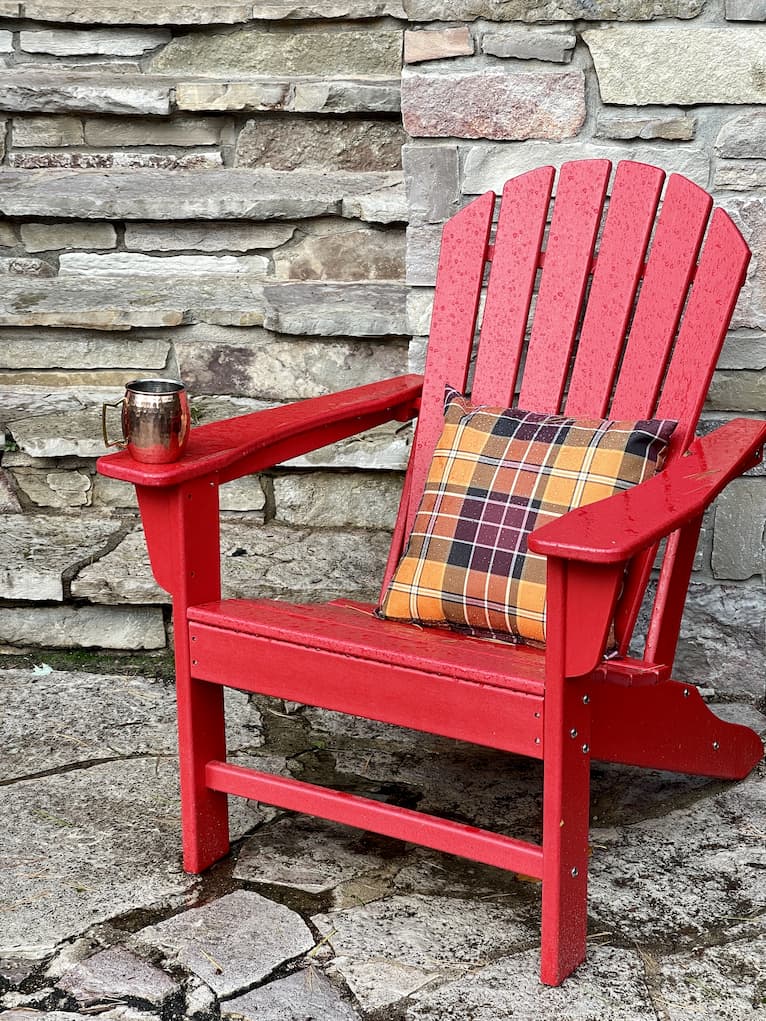 I love copper pieces mingled in my decor, like the copper mugs, especially in the Fall. Here's more beautiful copper.


The front porch is my daughter's favorite spot to read and write. My mom was just here for two weeks and she read three books during her stay, most of it on the front porch! It gets such warm sunshine while still being covered and cozy and you get to keep up with all the comings and goings around the house.
A lot of activities goes on in the driveway, almost as much as the backyard. This time of year it's lots of games of catch with the football.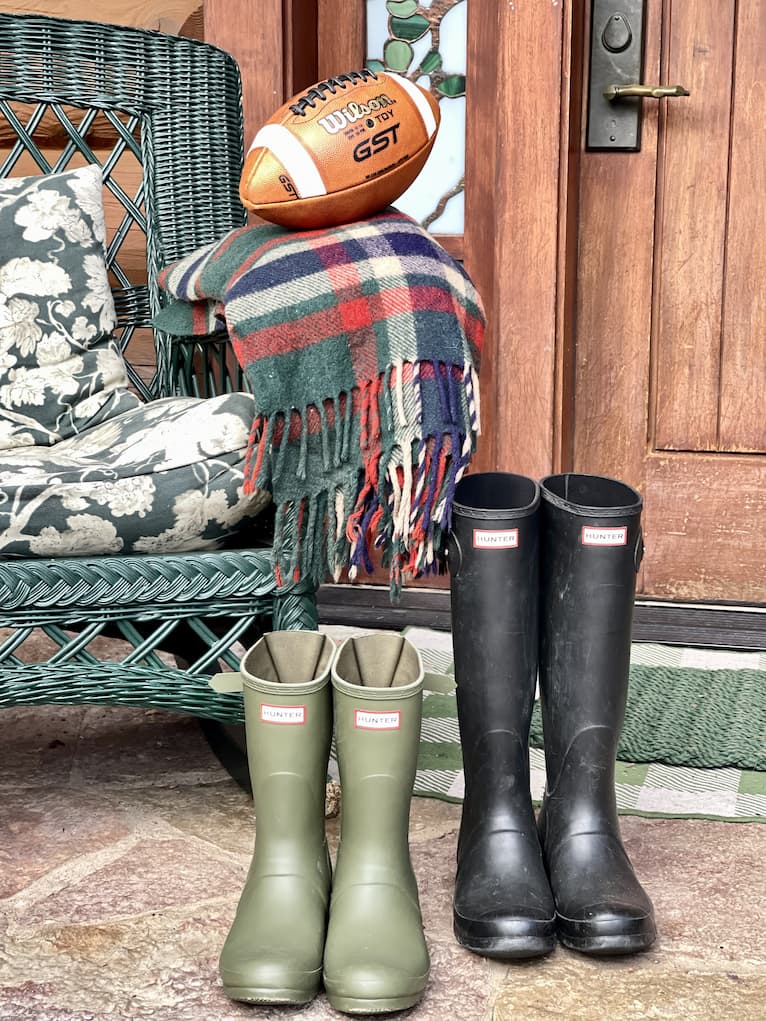 I love throwing on my rainboots to take a walk, skipping through raindrops, to the kids' games, the store, even to work.


Another great part of porch sitting is watching the leaves change and taking time to be consciously aware of the changes happening each day! I'm always in awe of God's handiwork!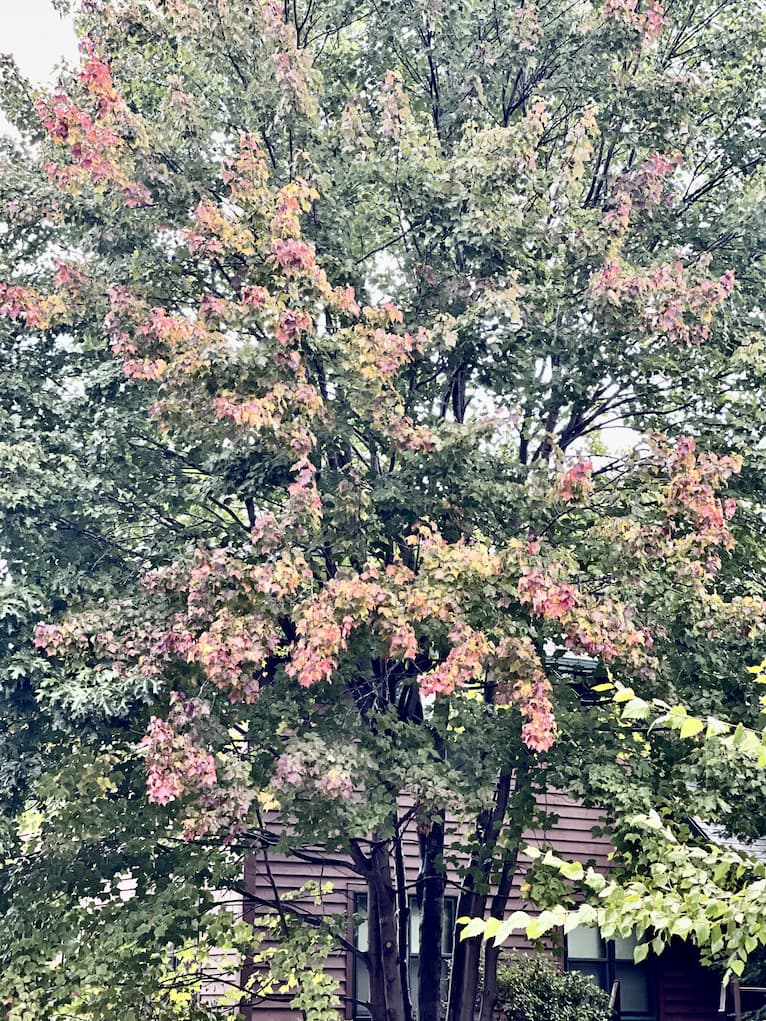 I like to say I'm just over here trying to build a life I can hang my hat on. The puppies would take my hat the minute they come outside, but I'll have it back on my head by then.

Honey tries to keep the puppies in line! She's also the official greeter and is always sad to see you go! Thanks so much for visiting!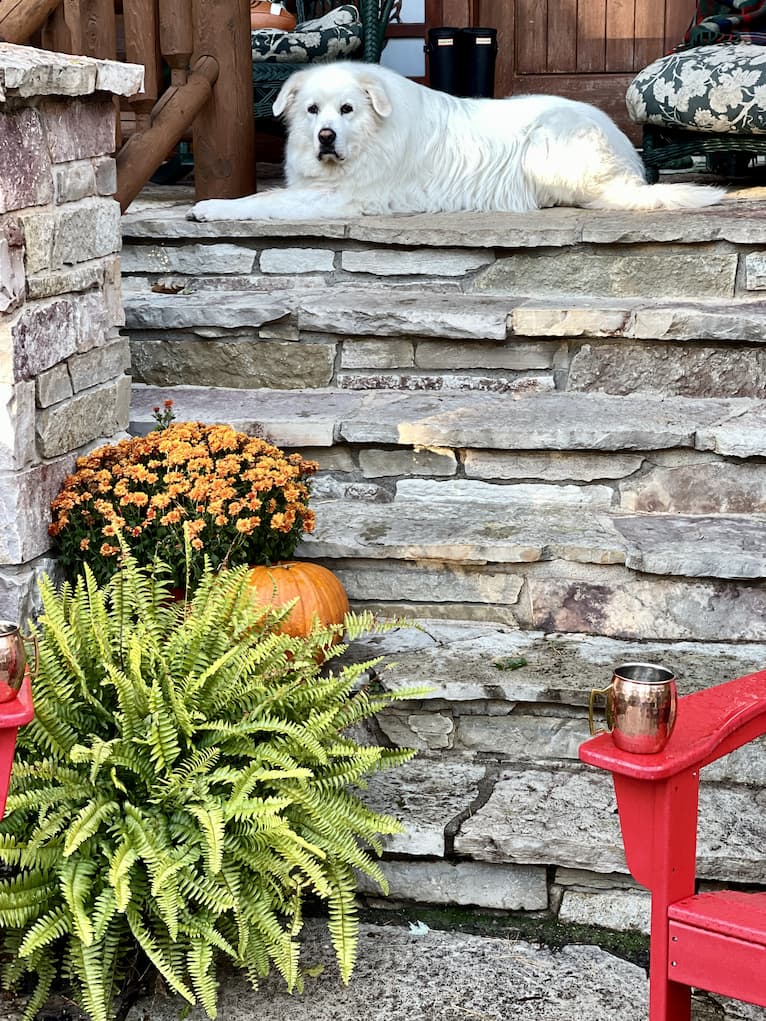 Next up on the tour you are headed to my friend Rachel's house over in North Carolina at The Ponds Farmhouse. She's one of my dearest friends and an inspiration to me daily so you will love your visit there!
Get the Look
Find more of my Fall Decor favorites HERE.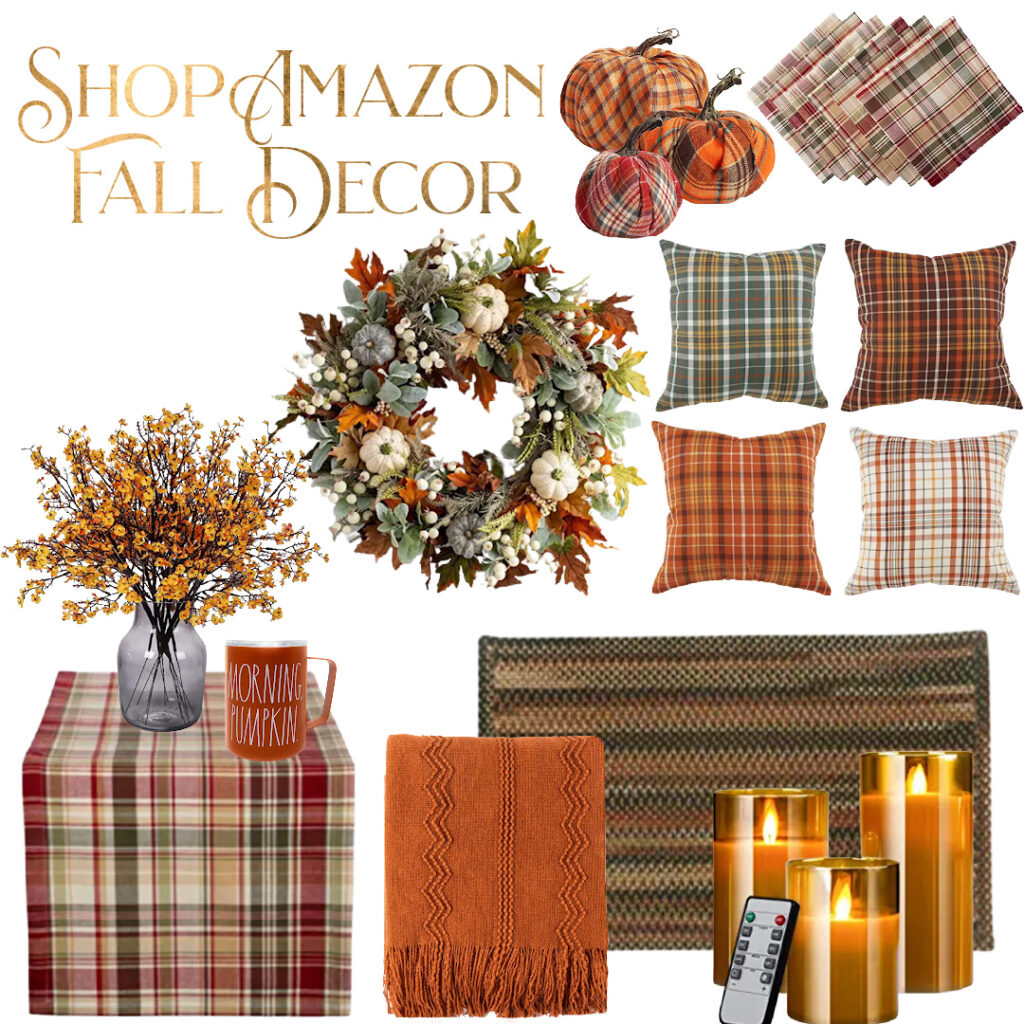 You'll find Fall Fashion Favorites too HERE!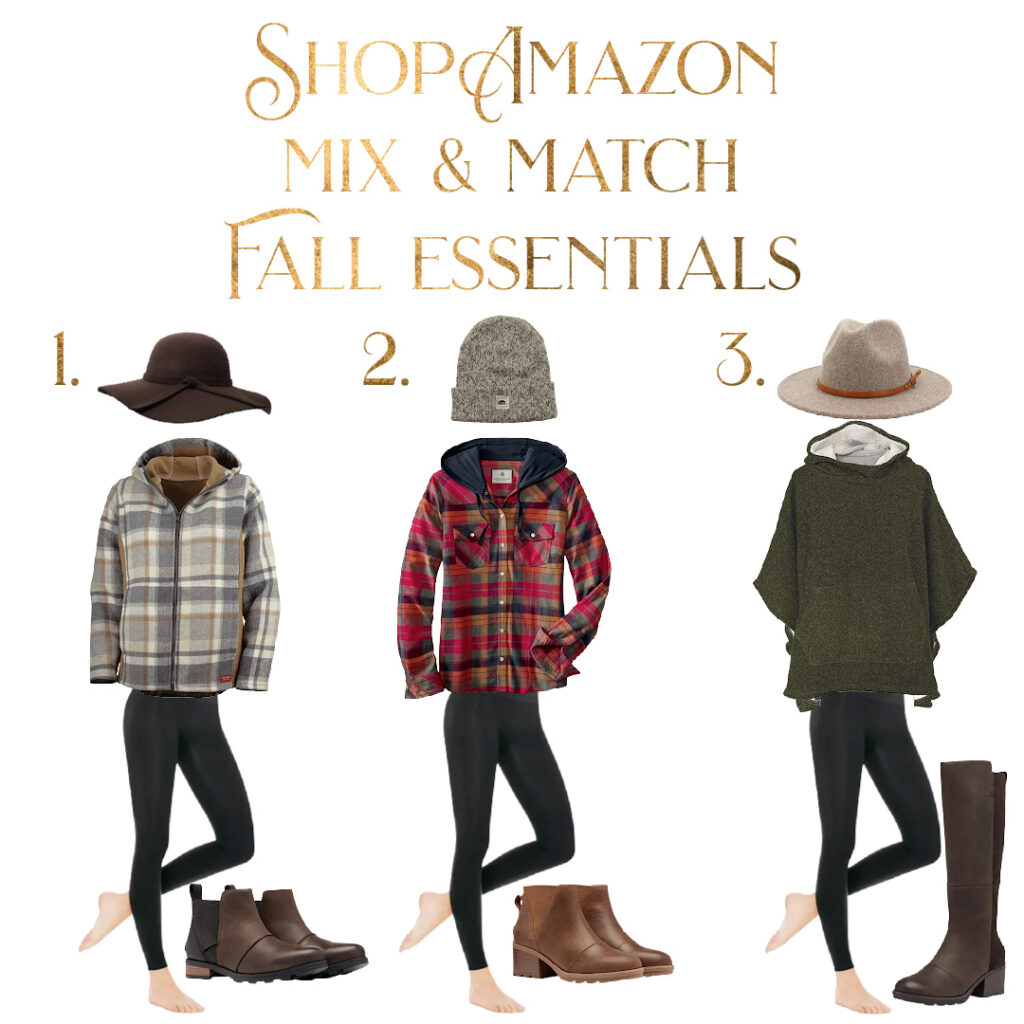 Take the Tour
You are invited to the Inlinkz link party!
County Road 407 ~ DIY Beautify ~ White Arrows Home ~ The Ponds Farmhouse ~ A Stroll Thru Life ~ Lora Bloomquist ~ Simply 2 Moms ~ Thistle Key Lane ~ Everyday Edits ~ French Ethereal ~ Bluesky at Home ~ Our Southern Home  
FOLLOW ALONG
Instagram ~ Facebook ~ Pinterest ~ Twitter ~ YouTube ~ Tik Tok ~ Liketoknow.it