From her cabin in the woods Kristin Lenz sets a Fall tablescape inspired by the colors of Autumn to enjoy with girlfriends after a Fall canoe and kayak ride.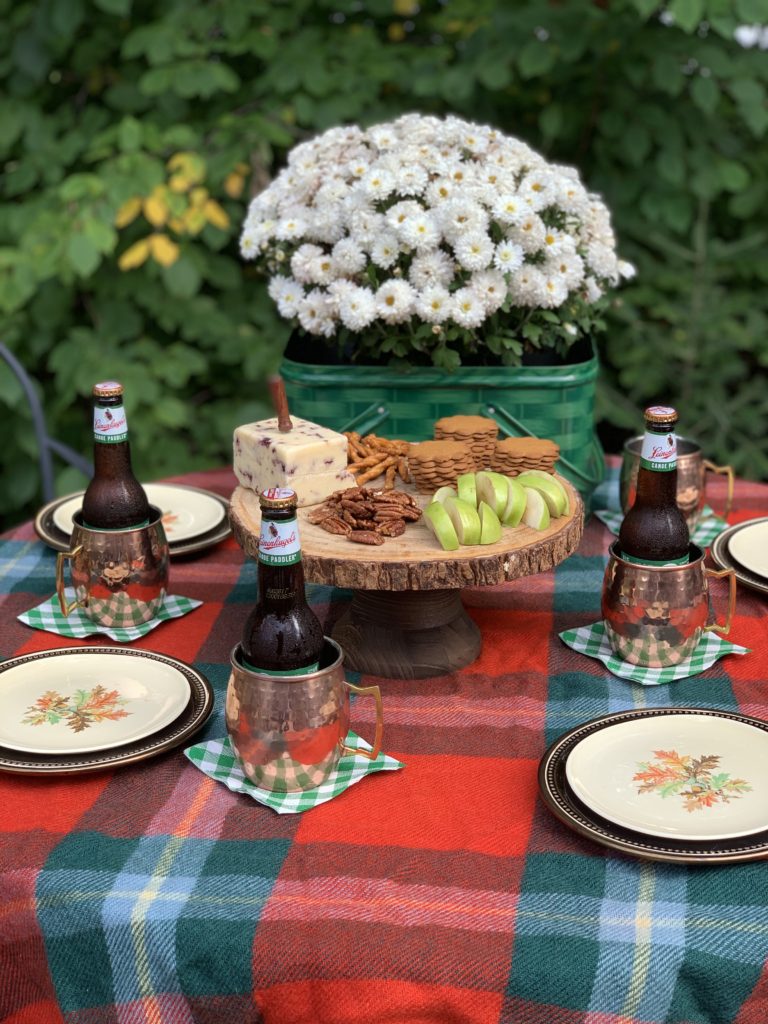 The weather in Wisconsin at the beginning of Fall is always up and down. It can be really cold some days and warm others, but it is usually a great time to still enjoy being outside. We may not want to swim in the lake anymore, but the leaves changing makes the perfect backdrop for canoeing and kayaking.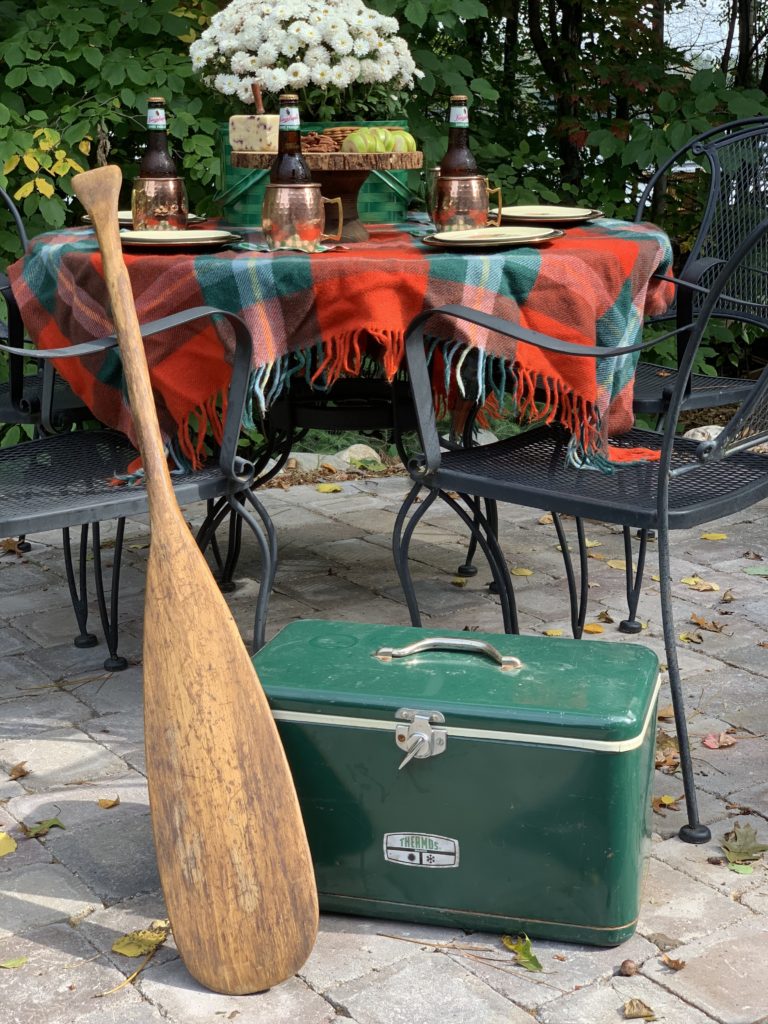 I thought I would invite some girlfriends over to go canoeing and kayaking on the lake and then set up snacks and drinks to enjoy afterward.
(Affiliate Links are shared for your convenience, read my full disclosure here.)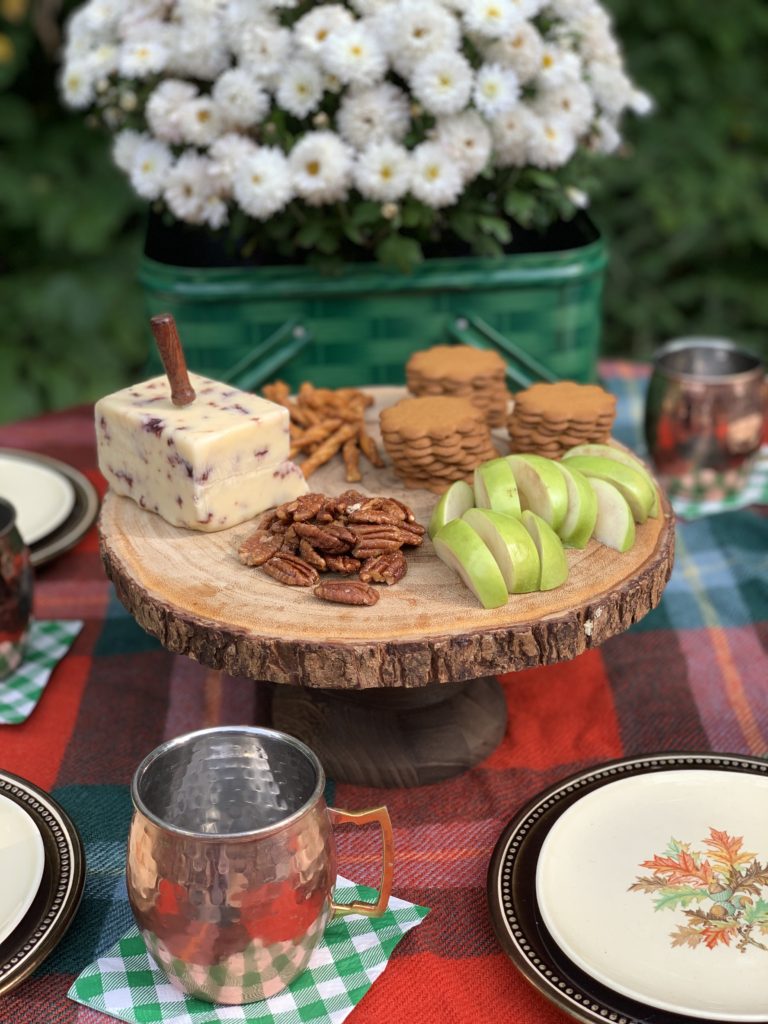 I'm excited to share this idea as part of the Fall Tablescapes Blog Hop hosted by Chloe of Celebrate & Decorate . If you are coming over from Living With Thanksgiving welcome to Camp Paradise, our log cabin lakeside home nestled in The Northwoods of Wisconsin. I'm so glad you've come to visit! You'll find a full list and links for the bloggers participating in the hop at the bottom of my post.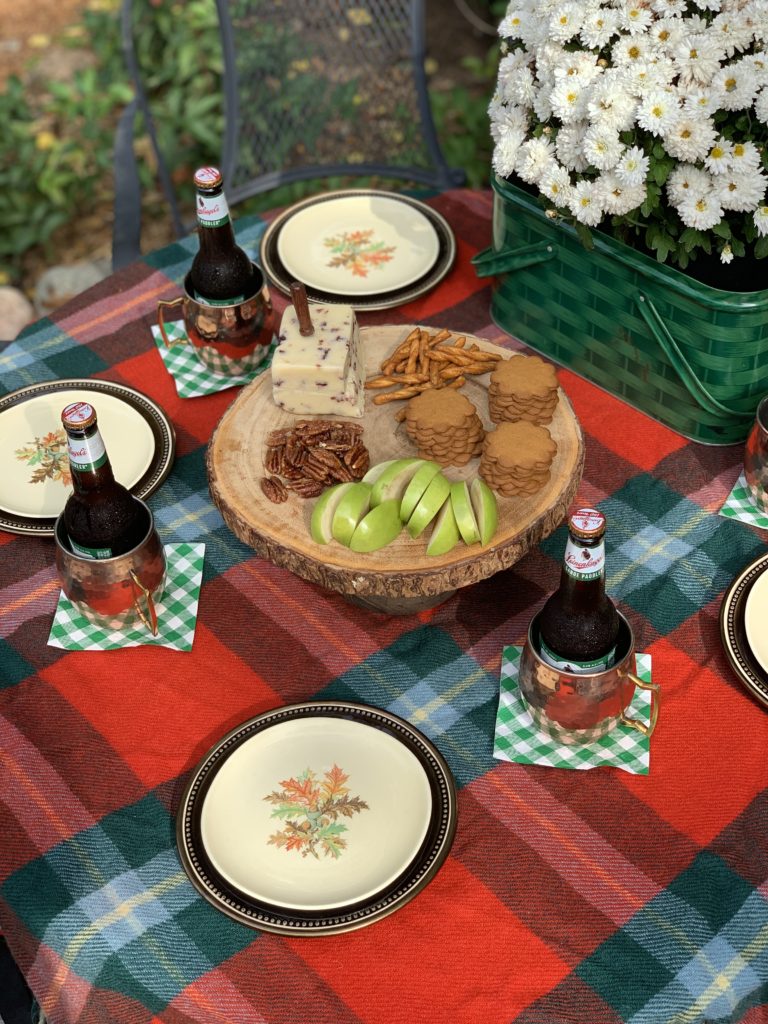 I always keep around fun cocktail napkins. I pulled out my green and white check to add fun to the table.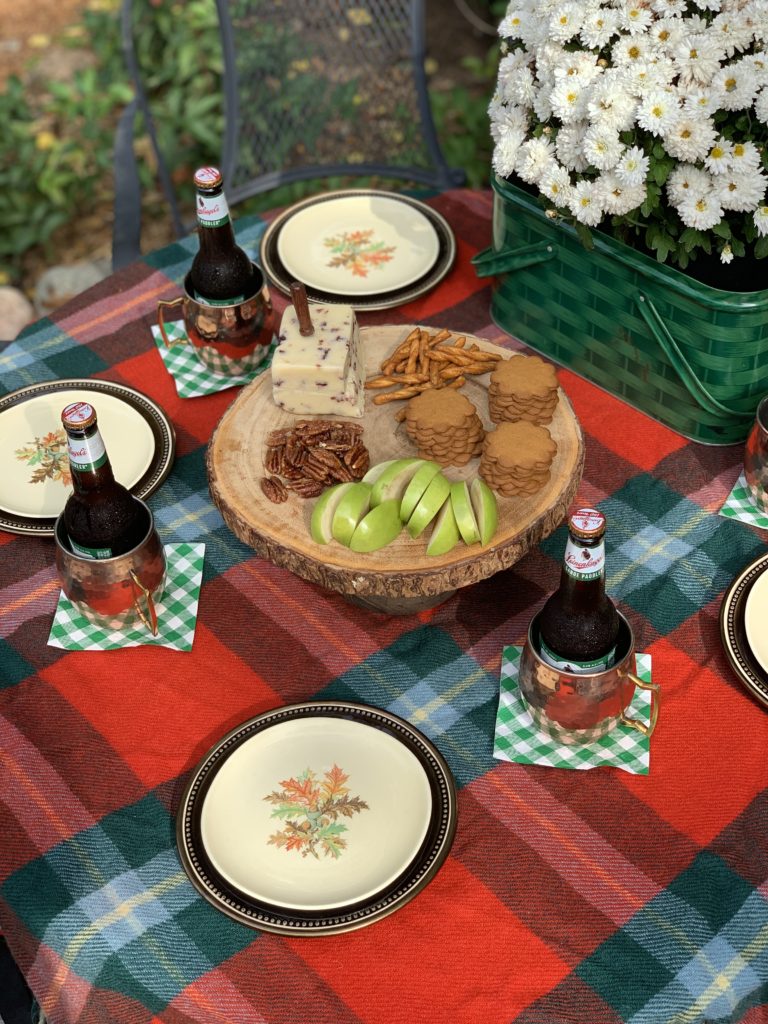 A quick way to invite friends over? Make an invitation on your phone save it as a photo and text it to your friends. On my phone I love using these apps: WordSwag and PicCollage. Online use PicMonkey.

No need for silverware, this get together is all finger foods. Just munchies that are easy to snack on while we talk. Most of these treats are favorites I like to keep on hand in the pantry so I always have something to pull out for guests or for my family.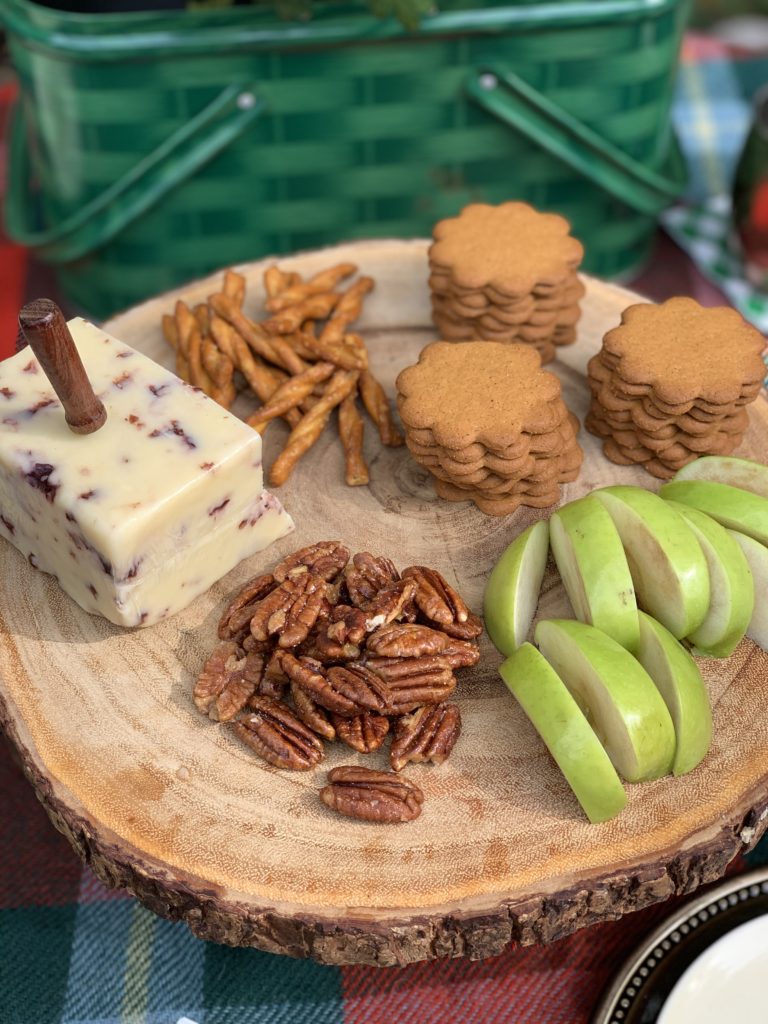 I often make my family a little tray of snacks in the evenings or a tray for a lite lunch on the weekends to just graze from as we hang out together. And if friends stop over last minute we have something to easily set out.
Favorites:
If found these acorn dishes at a local antique shop and loved the colors and Fall motif. The green vintage metal picnic basket was a gift from a friend. I love using it to hold flowers.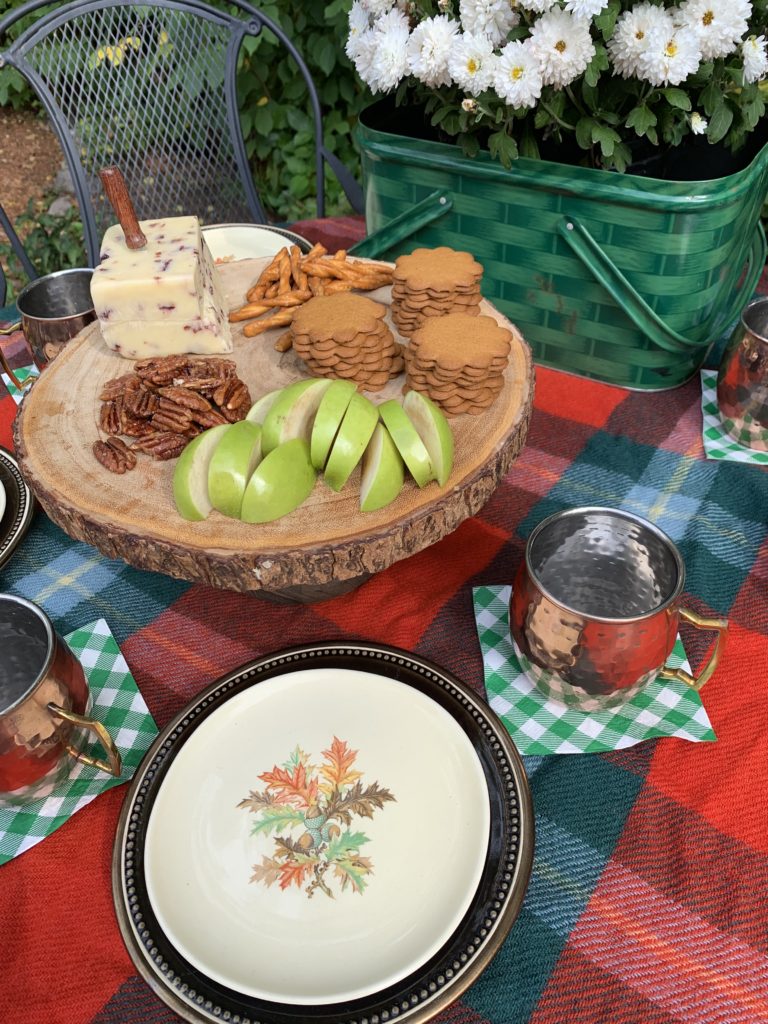 To make a rustic cakestand, for serving, I used one of my log platters and the base of a hurricane candleholder.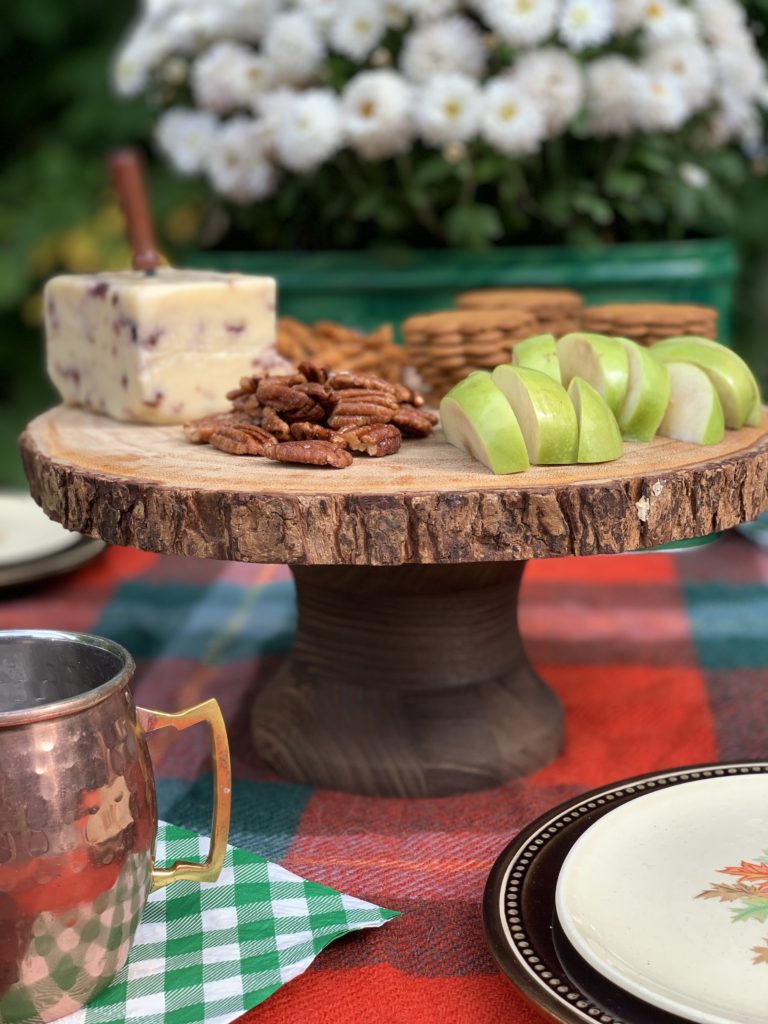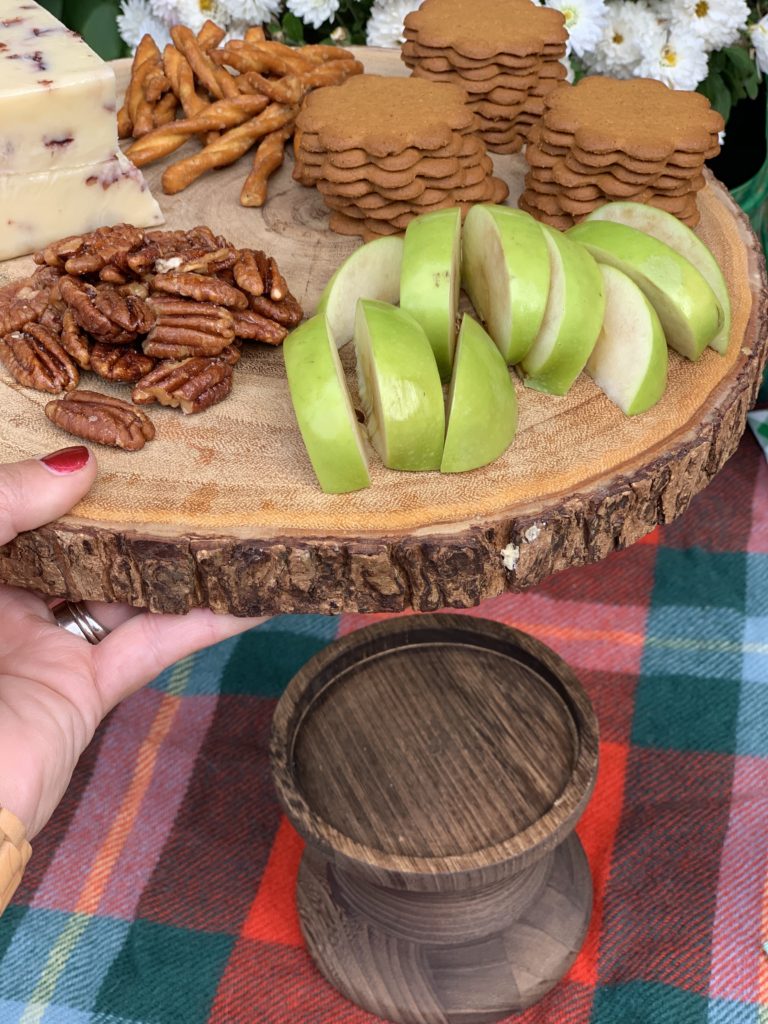 Most of my vintage pieces I put to use. This green cooler still works great and holds a selection of beverages for my friends. There are so many fun and delicious beers, bottled wines and cocktails to choose from these days. I like to match the labels flavors or names to fit my theme, like this Canoe Paddler from Lienenkugels.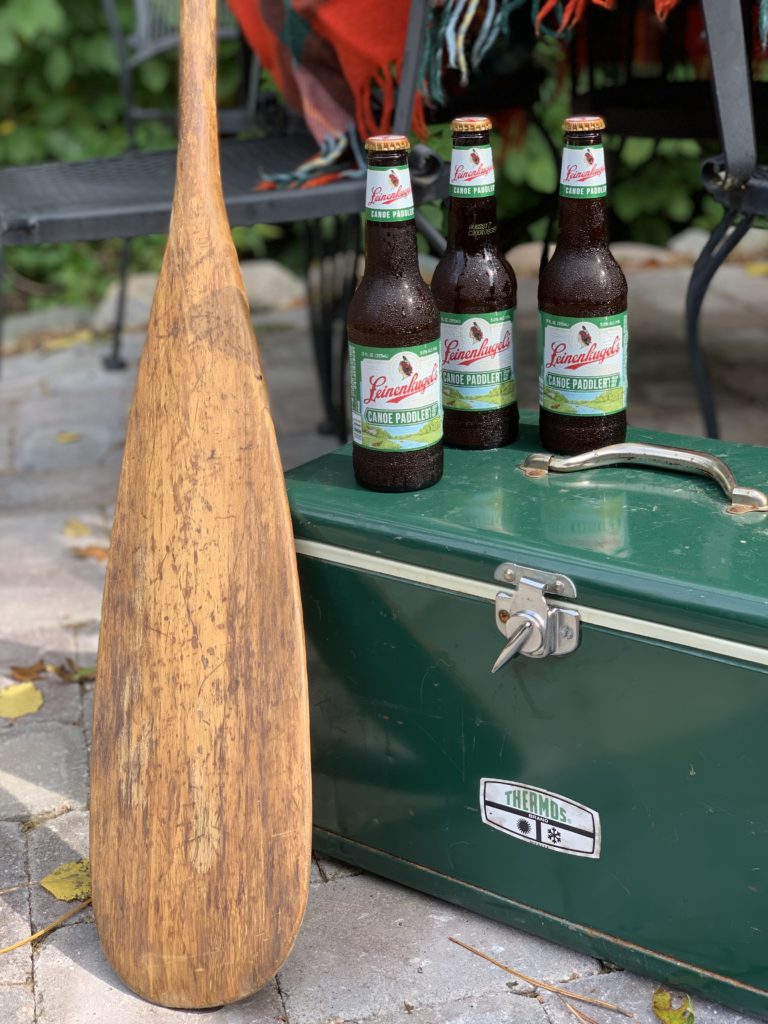 Thank you so much for visiting! Next on the tour is the beautiful table from Intelligent Domestications.
Join Me as I share more inspiration with you each day on:
Instagram ~ Pinterest ~ Twitter ~ Facebook




Take the Tour
Monday
The Little Yellow Corner Store | A casa di Bianca | Corner of Plaid and Paisley
My Thrift Store Addiction
Tuesday
Life and Linda | Home is Where the Boat Is | Sweet Pea | Panoply | Everyday Living
Wednesday
Bluesky at Home | Debbee's Buzz | The Painted Apron | Celebrate & Decorate
Thursday
Living With Thanksgiving | White Arrows Home | Intelligent Domestications
Our Crafty Mom 
Friday
Follow the Yellow Brick Home | Red Cottage Chronicles | Zucchini Sisters | Katherine's Corner
My Family Thyme