The Minocqua area of The Northwoods of Wisconsin is the perfect location for a family vacation full of memories.
(This post may contain affiliate links which won't change your price but will share some commission.)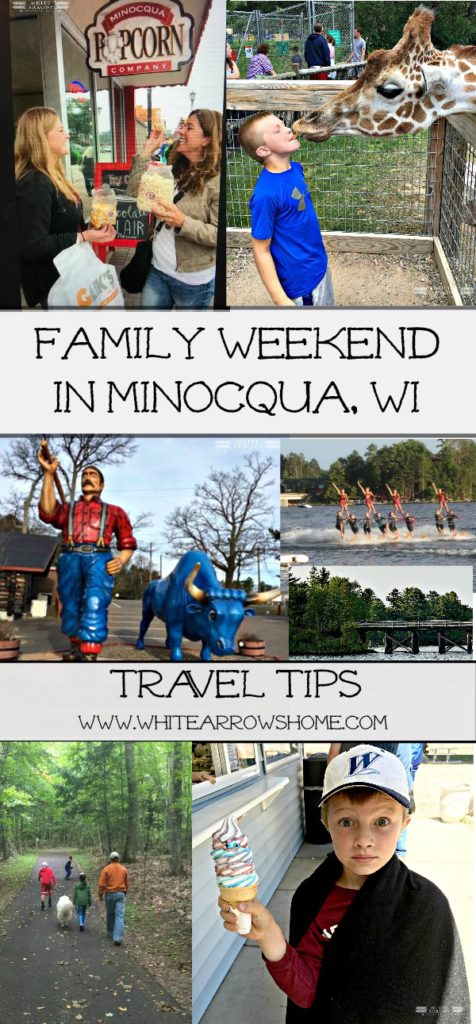 Here is a sample of how to experience this fun destination over a weekend or short stay, giving you a taste of the variety of the fun Minocqua has to offer.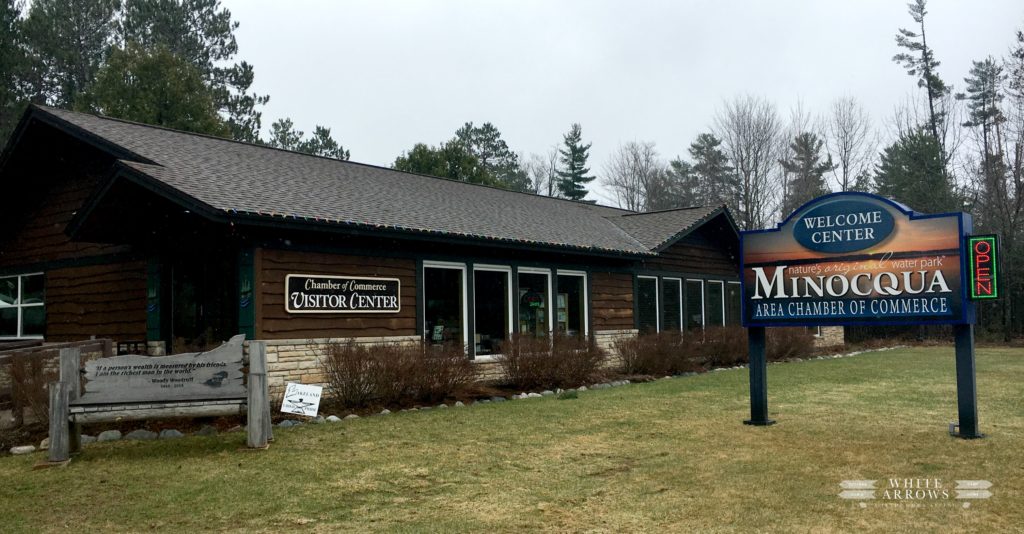 Adjust the days and times to work for your family and enjoy every moment! See more options at the bottom of this post.
Friday
4:00 Check in @ The Point.  Before we had our cabin in Minocqua we would stay at The Point. Located on Lake Minocqua and an easy walk into town, this hotel has many options for lodging, from hotel rooms to condos, all with lake views.
Have any groceries or necessities delivered to your condo by Save More or Trigs grocery store. Order on line ahead of time and they will shop and deliver to you for a small additional fee.
5:30 Fish Fry @ The Thirsty Whale.  From the hotel it's an easy walk across the bridge onto The Island and into Downtown Minocqua. 
7:00 Stay Downtown, walking to the FREE MinAqua Bats Waterski Show Be amazed by the talent and tricks of the "Bats" ski team. Even the boats do amazing tricks! The ski show is in two parts with an intermission in between. My kids love to sit in the very front row, (you'll see why)! There are views of the show from The Thirsty Whale if you would like to stay there to watch.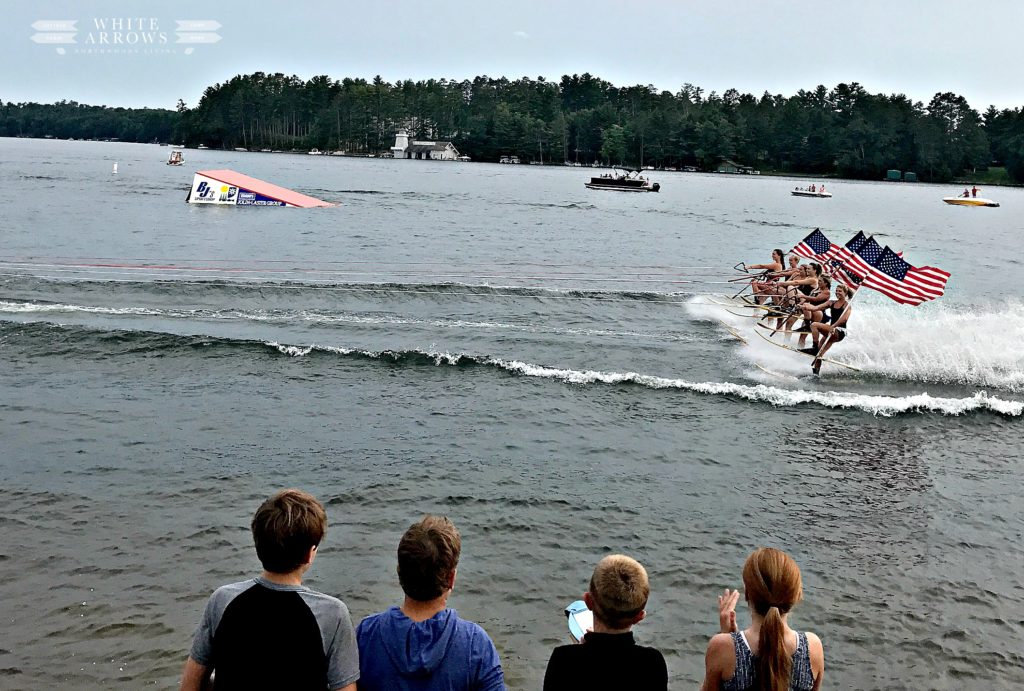 Saturday
8:00 Breakfast @ Paul Bunyan's  I highly recommend geting to Paul Bunyan's or any breakfast location in Minocqua early before there's a long wait. My favorite part of the breakfast? The warm sugar donuts! Have your camera ready for photo ops with Paul and Babe out in front of the restaurant.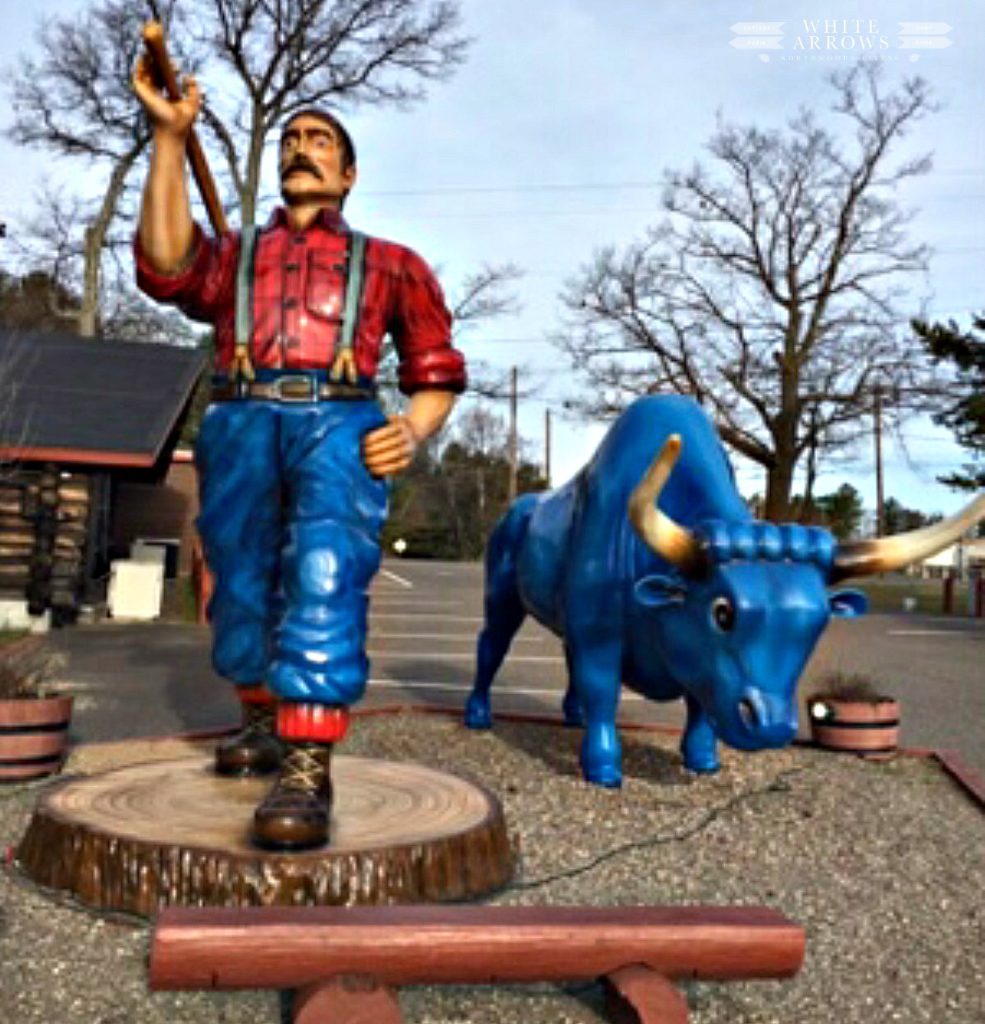 9:30 Hike the Raven Trail Experience the beauty of The Northwoods on this nature trail just outside town. There are options for different lengths of hikes. Mountain Bike Trails run through the woods here as well, if that's more your speed.
11:30 Lunch @ Hoggie Doggies There is something for everyone at this drive thru/walk up restaurant. Eat under the pines at one of the many picnic tables. Our favorites are the brats, and the must try Ranch Fries. My kids favorite: the ice cream with eye balls!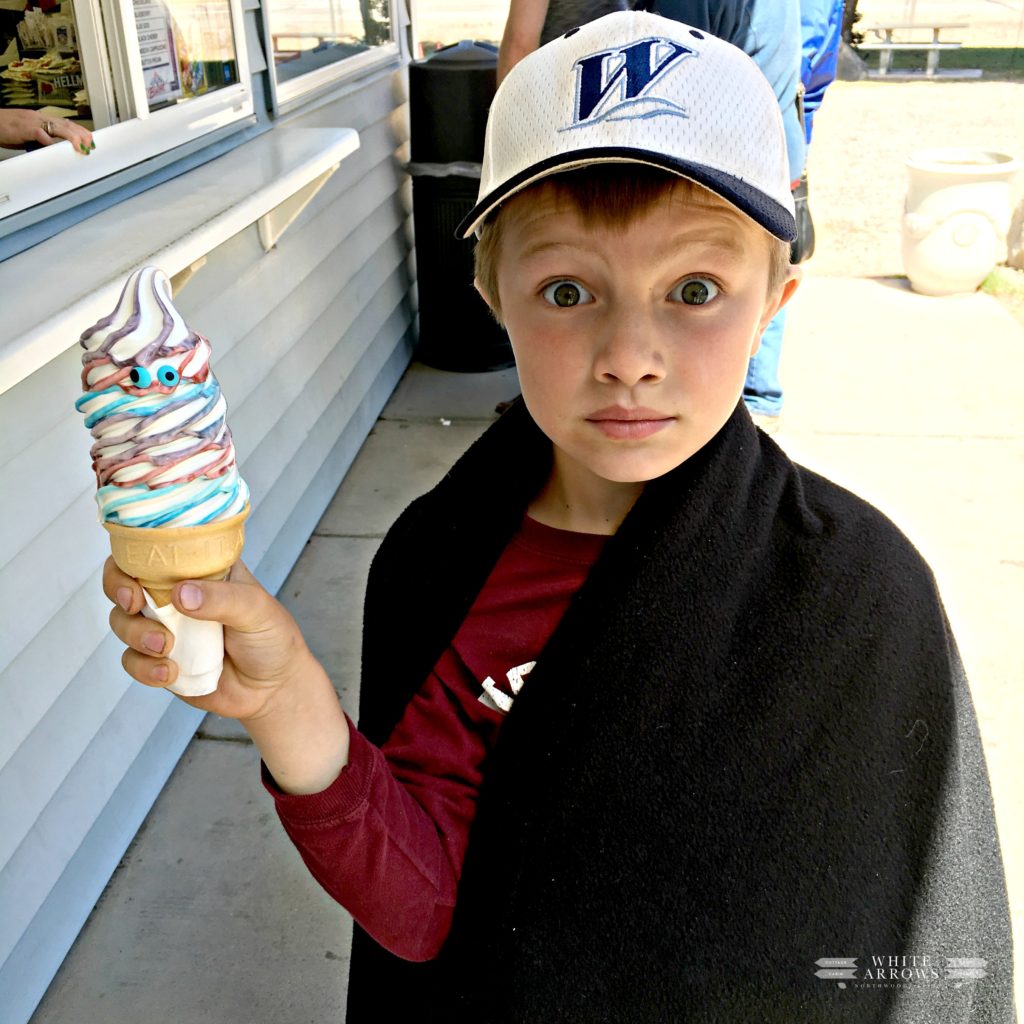 1:00 Head to Torpy Park where the kids can play and swim. Call Chequamegon Adventure Company and schedule to have Paddleboards delivered to the park for a leisurely or power paddle on Lake Minocqua.
3:00 Walk up to Minocqua Brewing Company to sample a flight of their specialty craft beers Take home a growler of your favorite!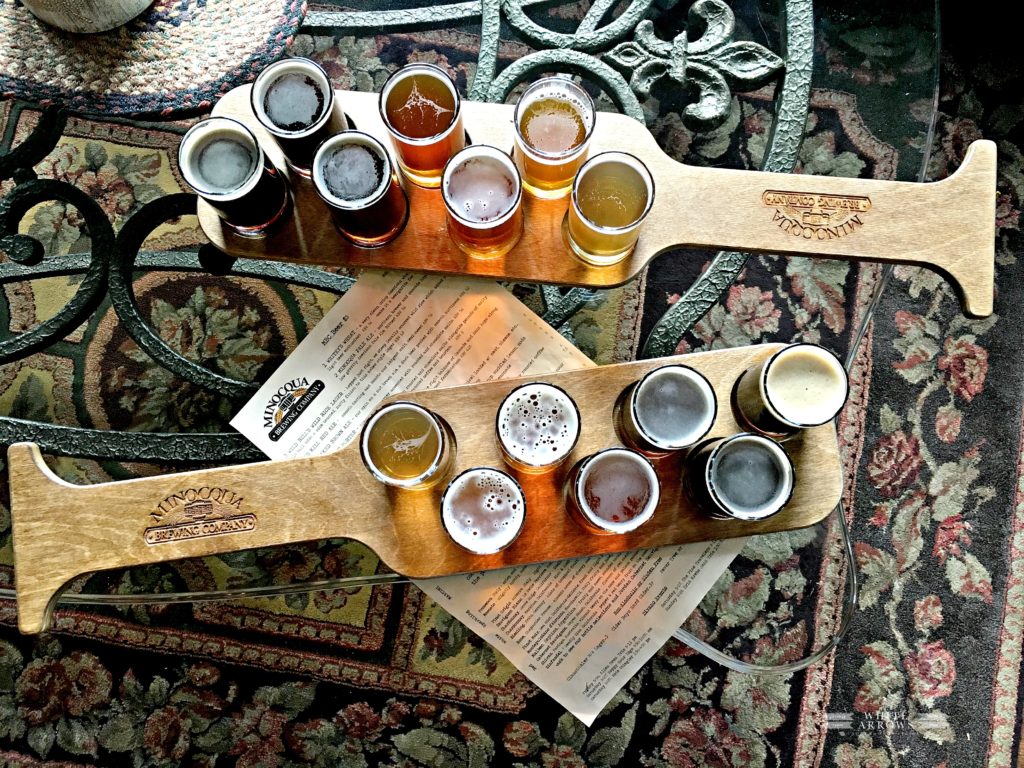 4:00  Head back to the hotel to rest and freshen up for dinner.
6:30  Head to Norwood Pines Supper Club for a true Northwoods Supper Club Experience(See this post to learn more). Have Tommy make Old Fashioneds for your grown ups and Kiddie Cocktails for the kids in the bar.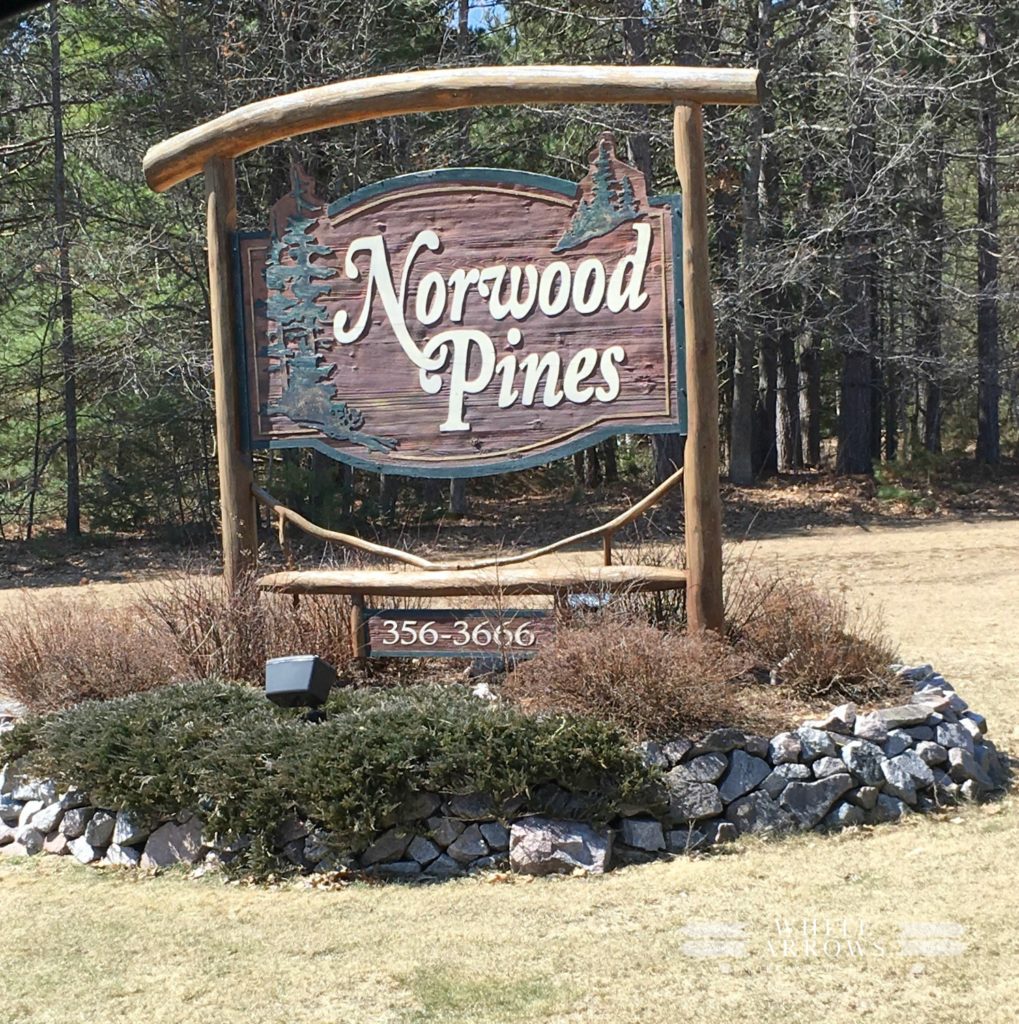 After dinner head back to the bar for one of Tommy's famous ice cream drinks for the grown ups while the kids look for deer outside in the yard.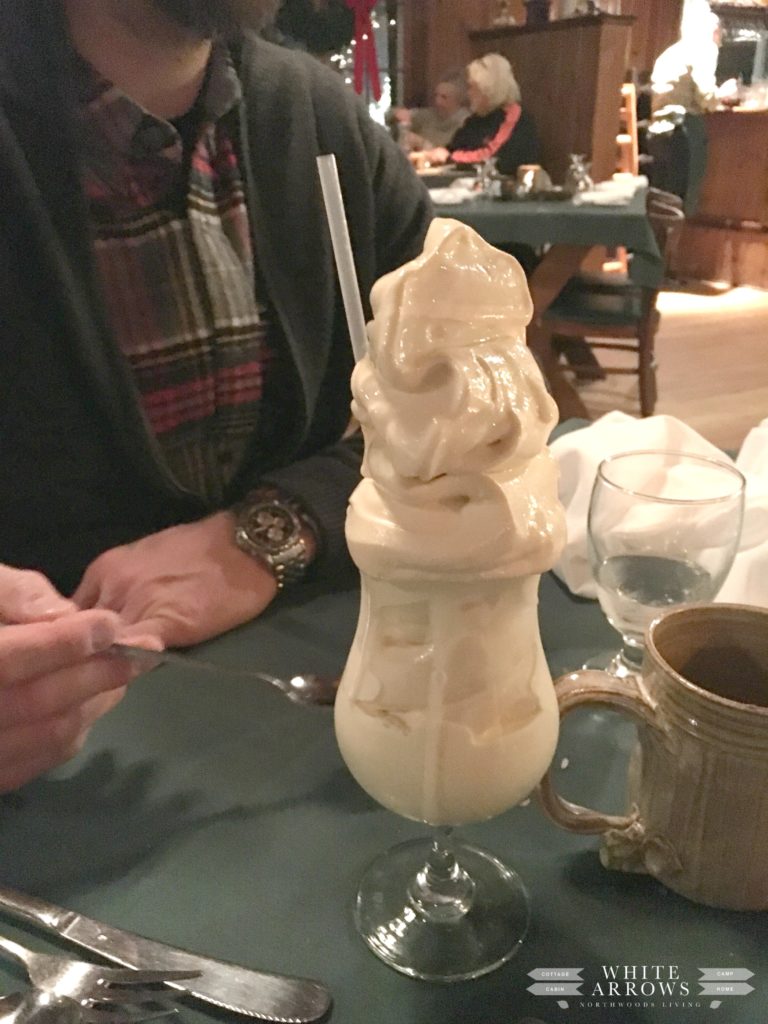 Sunday
9:00 Breakfast Downtown at Island Cafe. Again, be sure to get there early.
11:00 Head to the Wildwood Wildlife Park. Pack a picnic to to bring along and enjoy at the zoo with your groceries delivered from Trigs or Save More. Even if it's raining take your umbrellas to walk around and there is an indoor learning center to enjoy. There are so many animals to get up close and personal with. You can feed giraffes and go on a safari.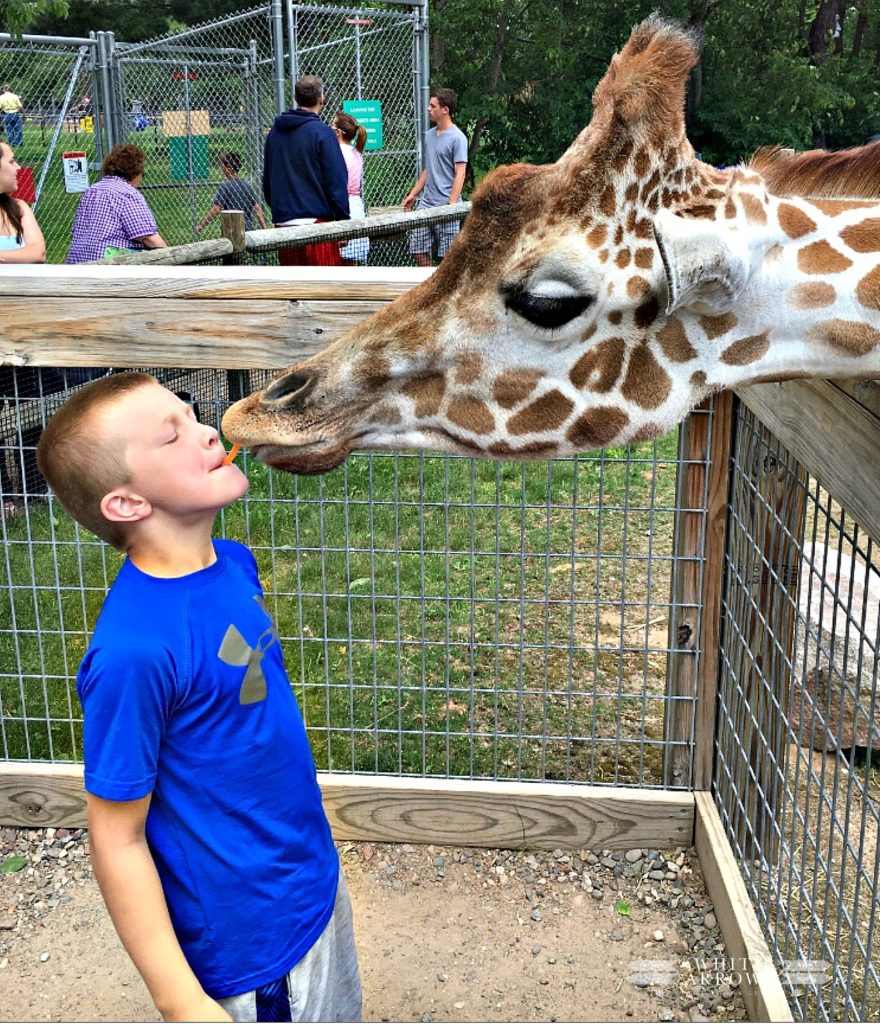 2:00 Enjoy Ice Cream at What's The Scoop. My favorite flavor- "Exhausted Parent" or "This #$!& Just Got Serious"  and yes, it's inside a laundromat! Forever after when you are doing laundry, you will crave ice cream!
3:00 Shopping in Downtown Minocqua. Find the perfect souvenirs to take home @ Sallet's, Minocqua Popcorn and Dan's Minocqua Fudge.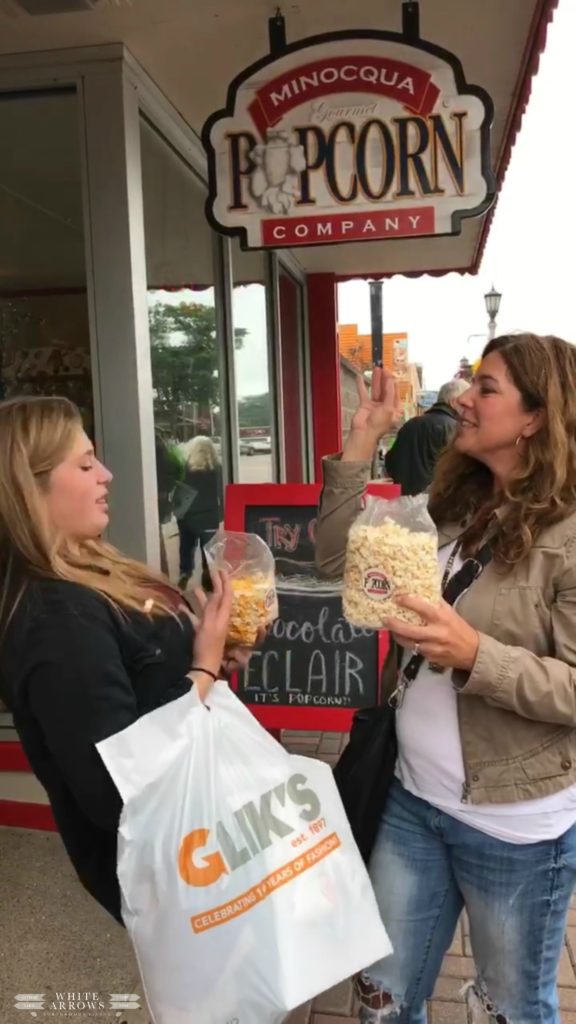 5:00 Dinner in Otto's Beer Garden.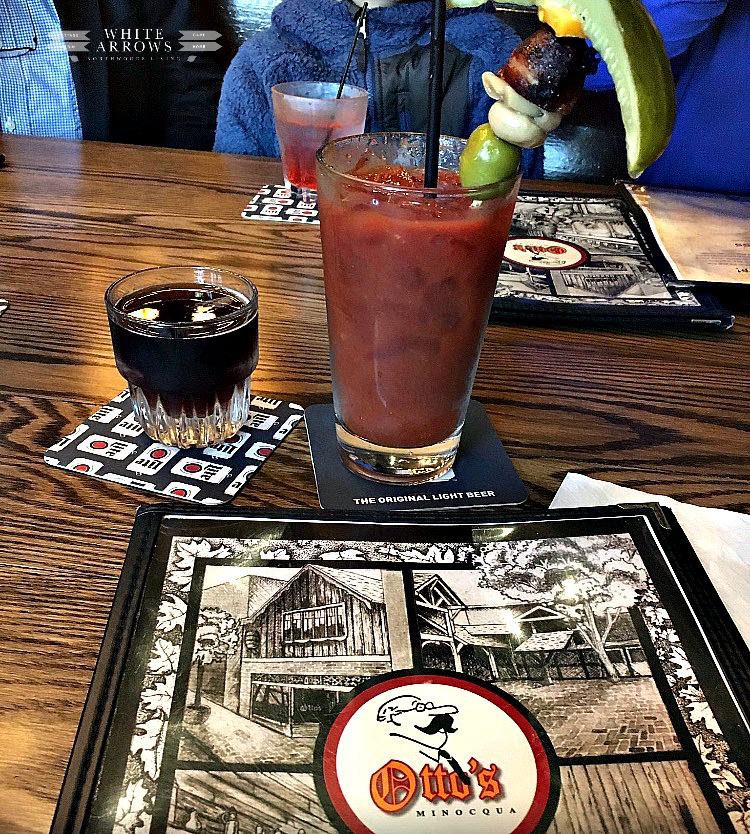 7:00 Sunset Pontoon Cruise on Lake Minocqua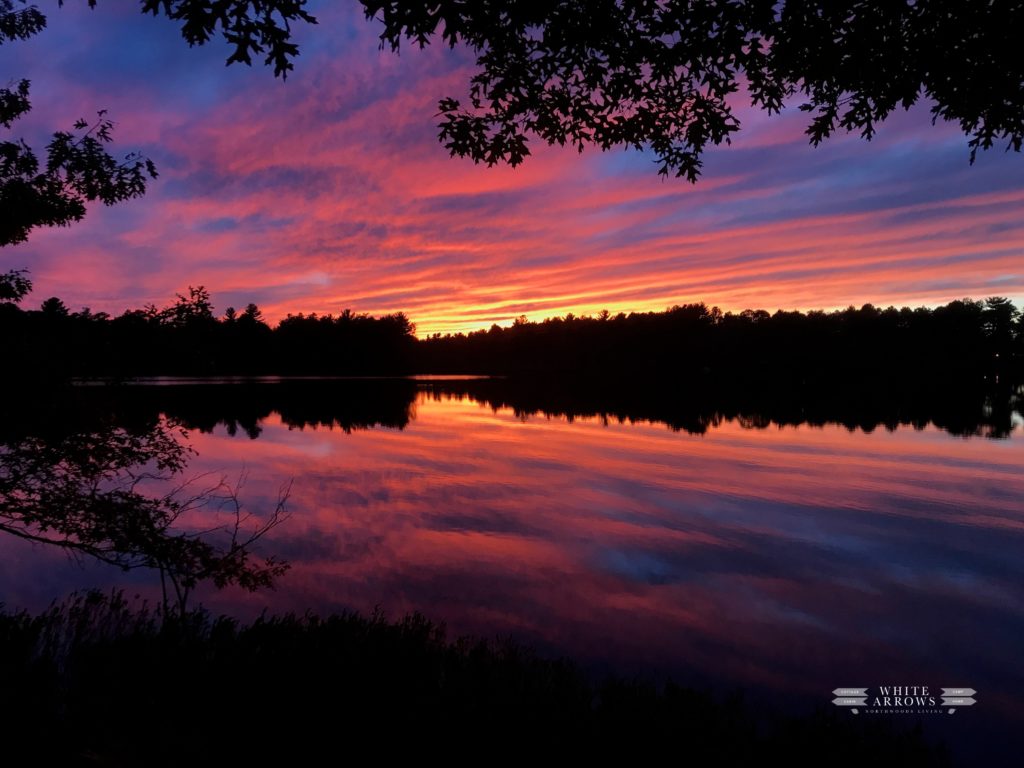 9:00 Smore's around the hotel campfire.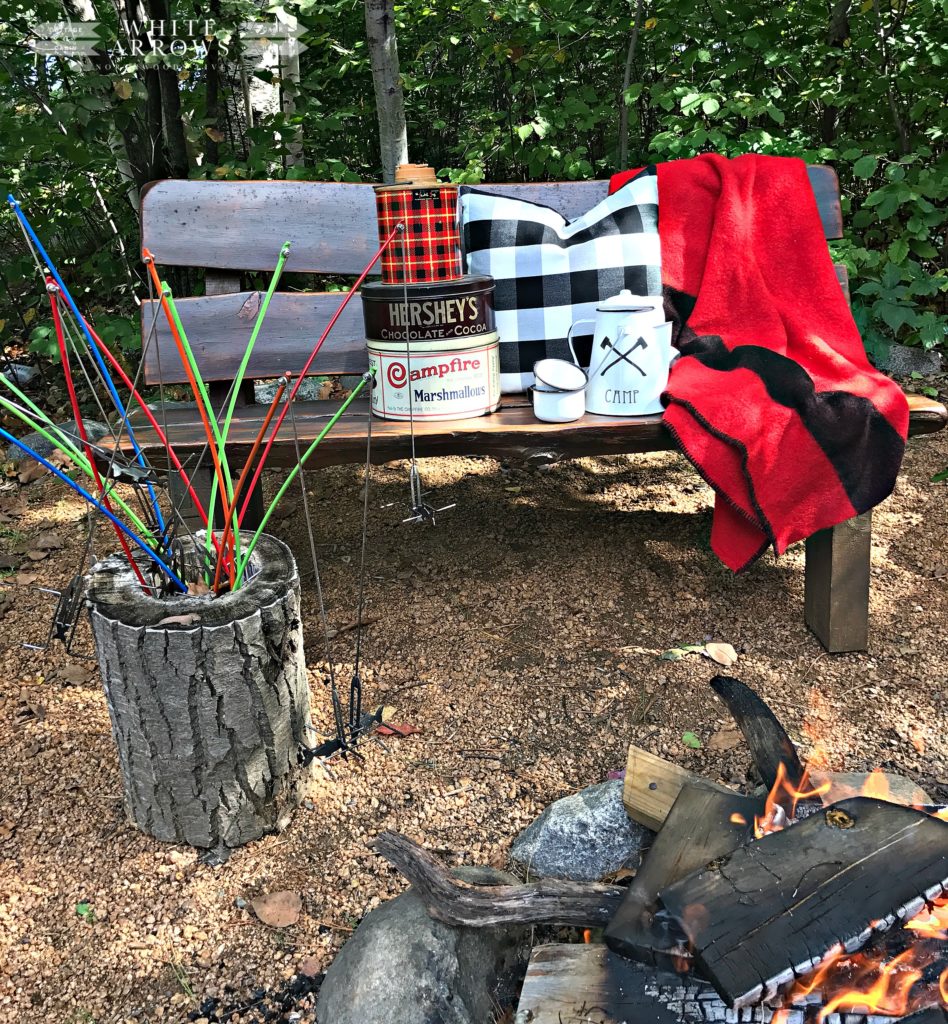 Monday
11:00 Check out of the hotel and head for home. 
Minocqua Options:
If you are here on a Tuesday mid June- mid August, Chequamegon Adventure Company will be at Tory Park at 6:00 with instructors to let you try SUP paddle boards, canoes or kayaks for $10.
If you are here on a Thursday enjoy free concerts in Torpy Park.
Want a fun, high energy workout? Join a spin class @ Studio 715. Check the website for daily times. Be sure to sign up online, spots fill up fast!
Stop in at Downtown @ Earthgoods to Paint Your Own Pottery.
Bike or Hike the Bearskin Trail Downtown and then enjoy a coffee and treat @ Great Northern Coffee Traders.
Go Carting and Trail Rides @ Holiday Acres or Rock Falls.


Want to read more about traveling to Minocqua. Enjoy these posts.


FOLLOW WHITE ARROWS HOME

Instagram ~ Facebook ~ Pinterest ~ Twitter ~ YouTube