Enjoy my weekly series, From My Neck of the Woods, where I share what I've been up to and what's inspiring me from this past week.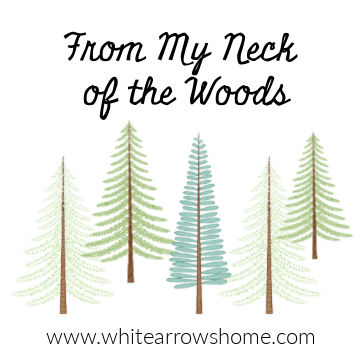 This week had some big highlights. My 14 year old daughter and I went to our land and did a little reading and writing retreat. I'm working on a book I can't wait to tell you more about soon.
My garden there is really going well and it's so fun to pick fresh vegetables! It's my first garden and I'm so proud of myself and my family (they've helped a lot!)
We had so many fun customers in The Shop! I love meeting you all. Some of our visitors were from far away like Gina from Tennessee. Gina and I had become friends on IG and it was so fun to meet her in person. We even interviewed her on The Cabincast, Episode 24 Cabins Across the Country.
(Affiliate links are used for your convenience. Read my full disclosure here.)
I had a lot of fun sharing a delicious Summer cocktail!
Recently on the Blog
Lots of inspiration fills this week's Welcome Home Saturday!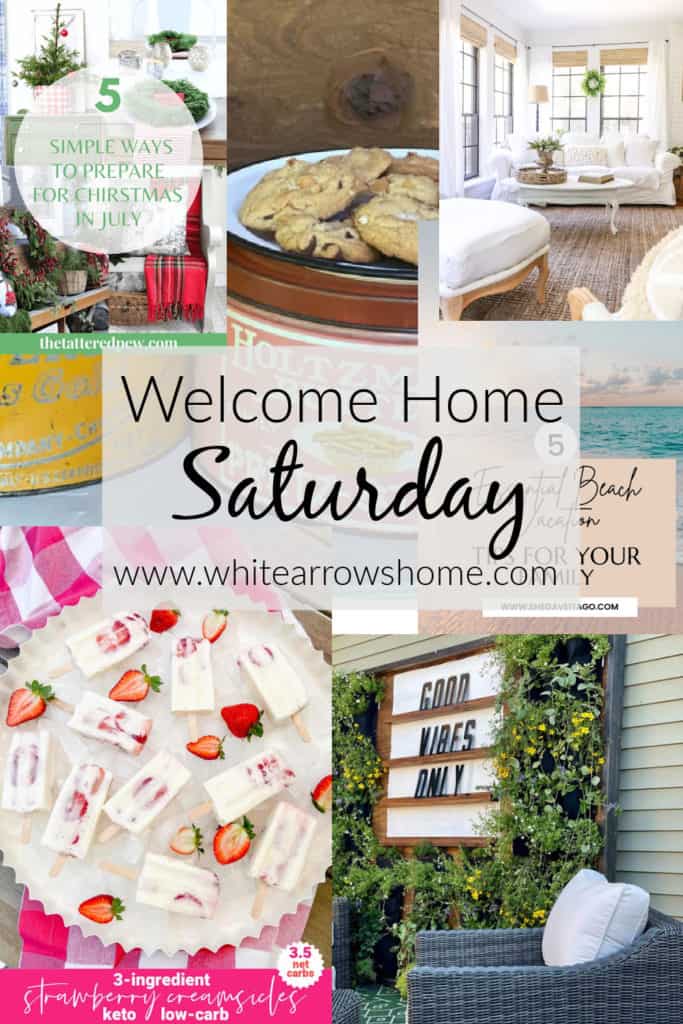 Read the full post HERE.
I joined some blogging friends for a Christmas in July Blog Hop. See my favorite decor from Holiday's past.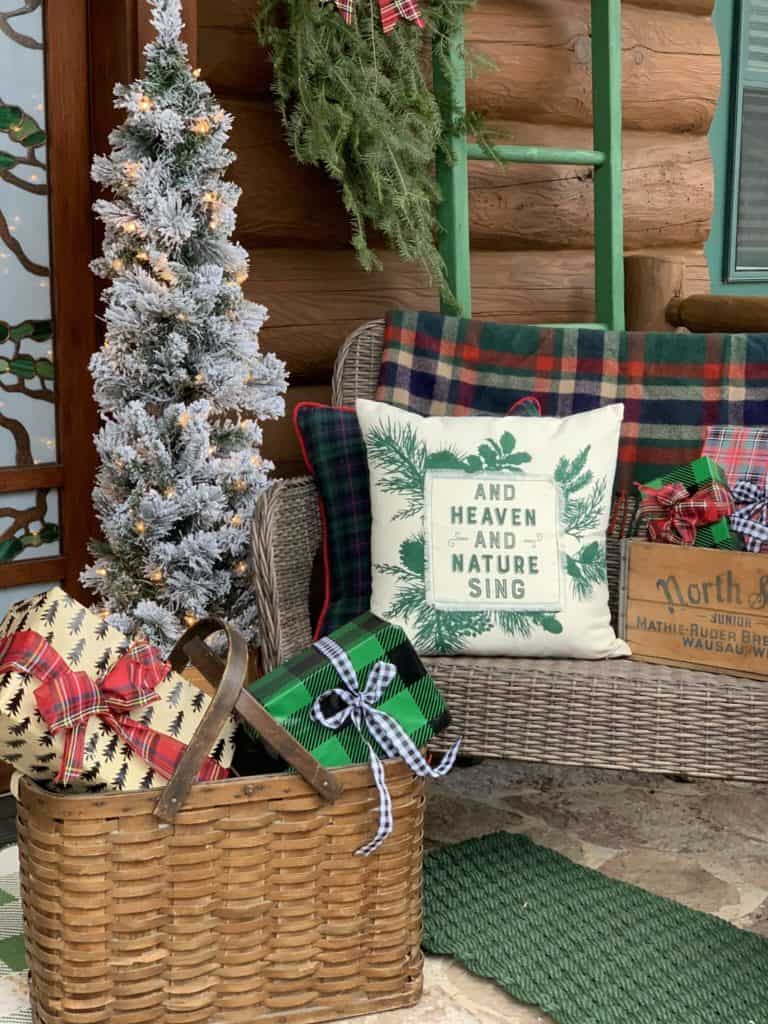 Read the full post HERE.
Here's a quote I loved this week! Sign up for my daily emails to get more printable inspiration. Screenshot it to use as a screensaver. And follow me on Twitter where I share encouragement throughout the day.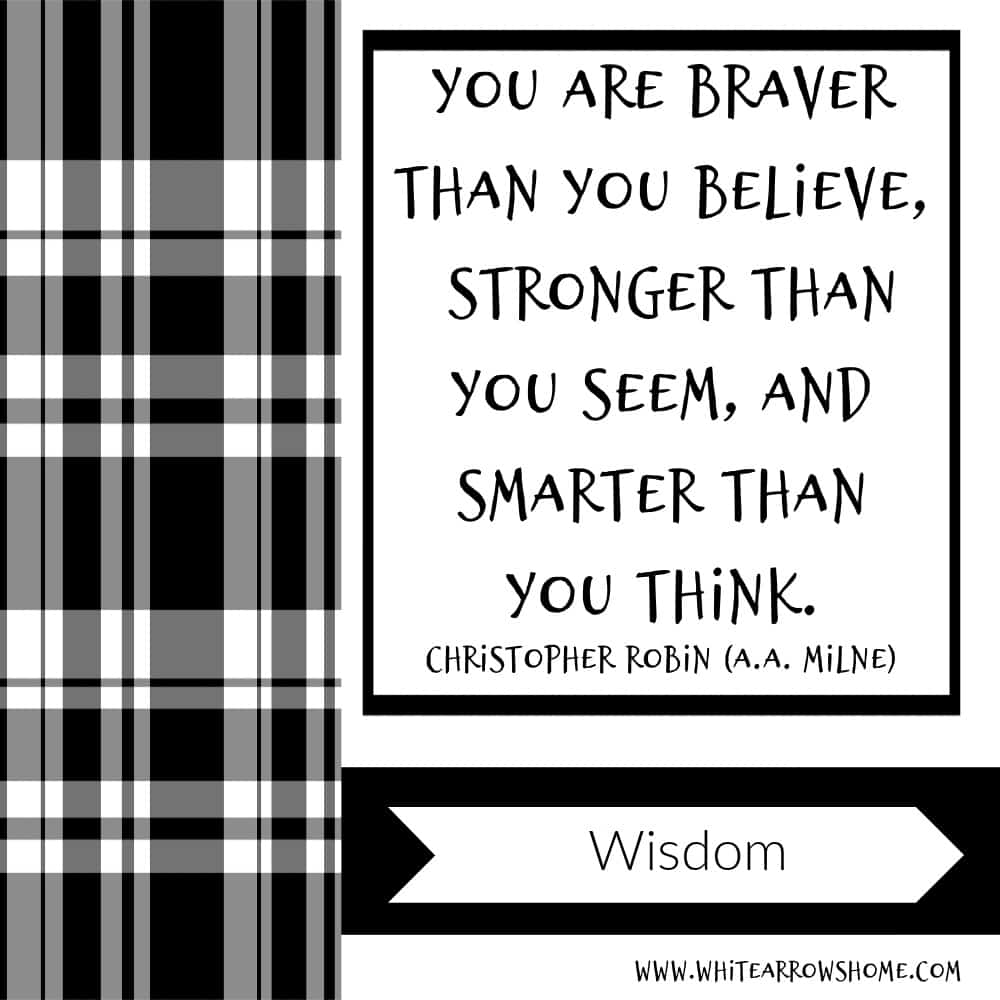 A Few of My Favorite Things This Week
In The Shop
Join us for our First Thursday Event for August. Keep the first Thursday of each month on your calendar. We change the theme of our expanded space, "The Paddle Club" and celebrate staying open an hour later, having a special pop up and serving a signature cocktail from 2-6 p.m. Bring your girlfriends, your mom, your sister. Stop on your way home from work for all the fun!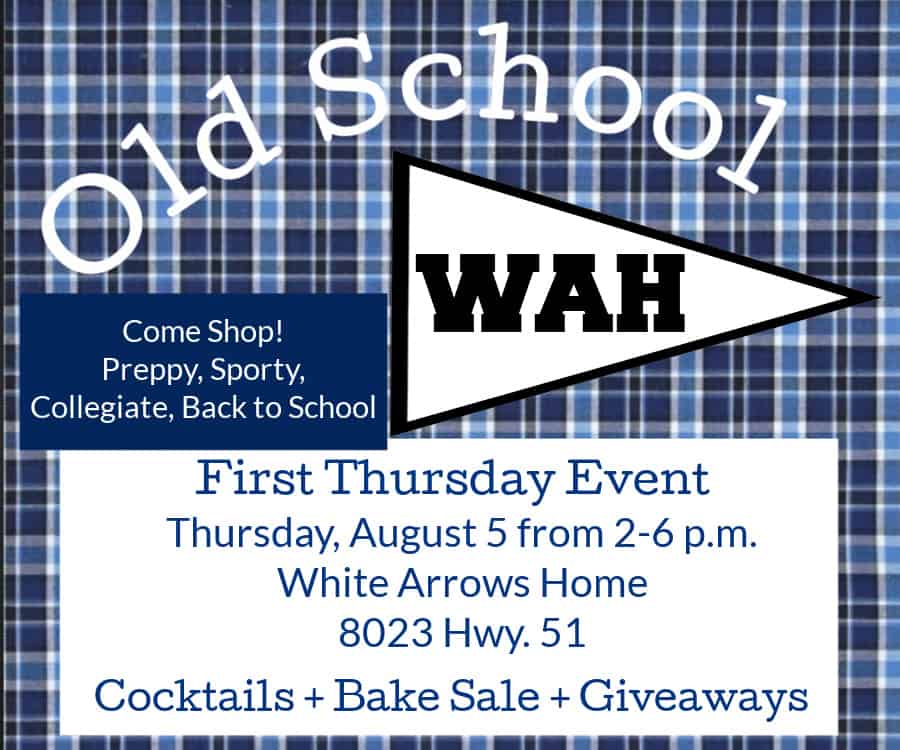 Can't get to Minocqua? Shop online! All online orders from White Arrows Home receive $15 domestic FLAT RATE SHIPPING !!
On the Podcast
Each week a new episode of The Cabincast podcast goes LIVE on Fridays. This past Friday Erik and I shared an amazing interview with musician Miggie Snyder. LISTEN HERE. Read more about the episode in THIS POST.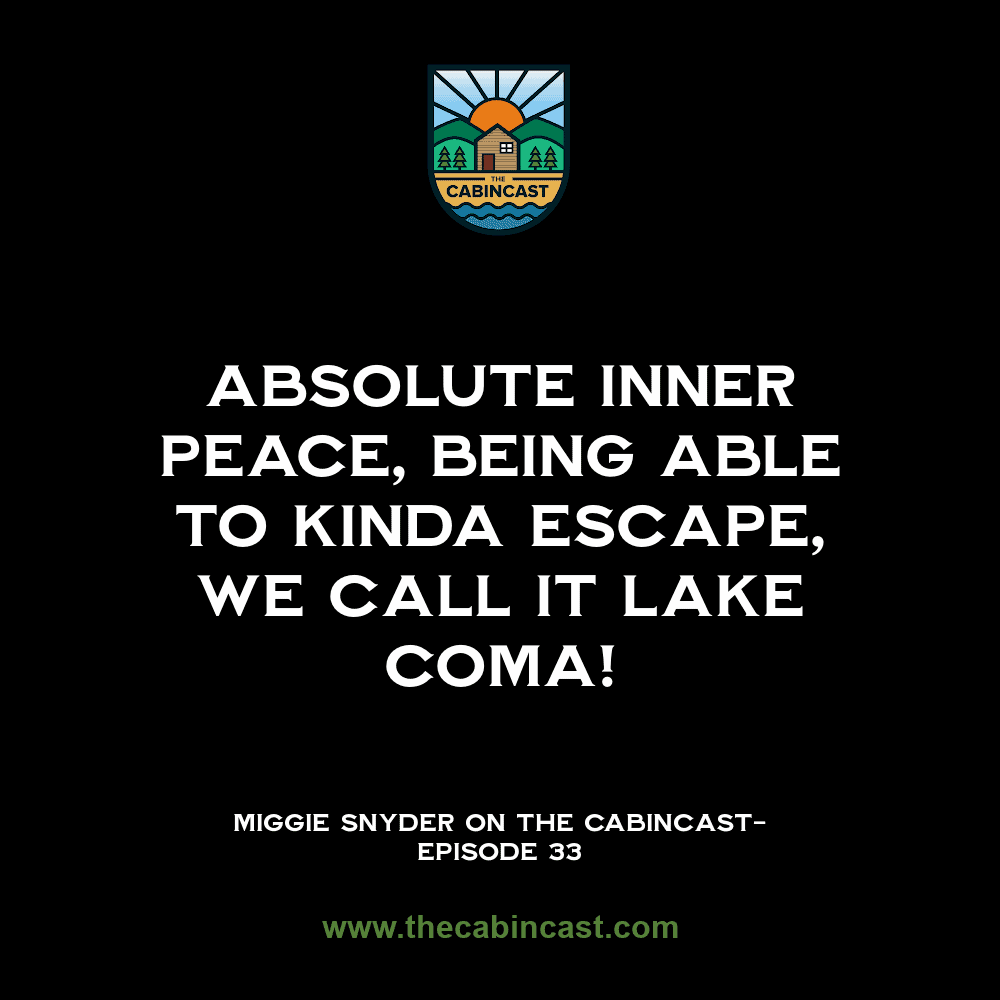 More Inspiration I'm Loving!
Enjoy the rest of the weekend! I have some fun emails for my followers this week! A few things to show my appreciation are coming to your inbox. If you are not a subscriber yet, sign up below.
FOLLOW WHITE ARROWS HOME 


Instagram ~ Facebook ~ Pinterest ~ Twitter ~ YouTube ~ Tik Tok ~ Liketoknow.it