I'm styling a Summer table with a beautiful, easy flower centerpiece to enjoy our morning coffee and breakfast on the porch.
We love spending time out in our sunroom in the Summer. It extends the house just off the kitchen. The floor to ceiling windows let in all the light and the views of the woods outside.
(Affiliate links are used for your convenience. Read my full disclosure here.)
Several years ago I found this little table with green legs and some red chairs. There are certain pieces that just make me smile and this is one of them. It's the perfect game or puzzle table. It also is perfect for a meal for two.

I also put together an easy centerpiece using one of my favorite Summer flowers, the hydrangea. Hydrangea are all through my garden. I am most fond of them in white.
Using vintage containers from around my house as vases, I either clip blooms from my own gardens or select a bouquet at the grocery store.
For this table I chose my metal red and white gingham basket.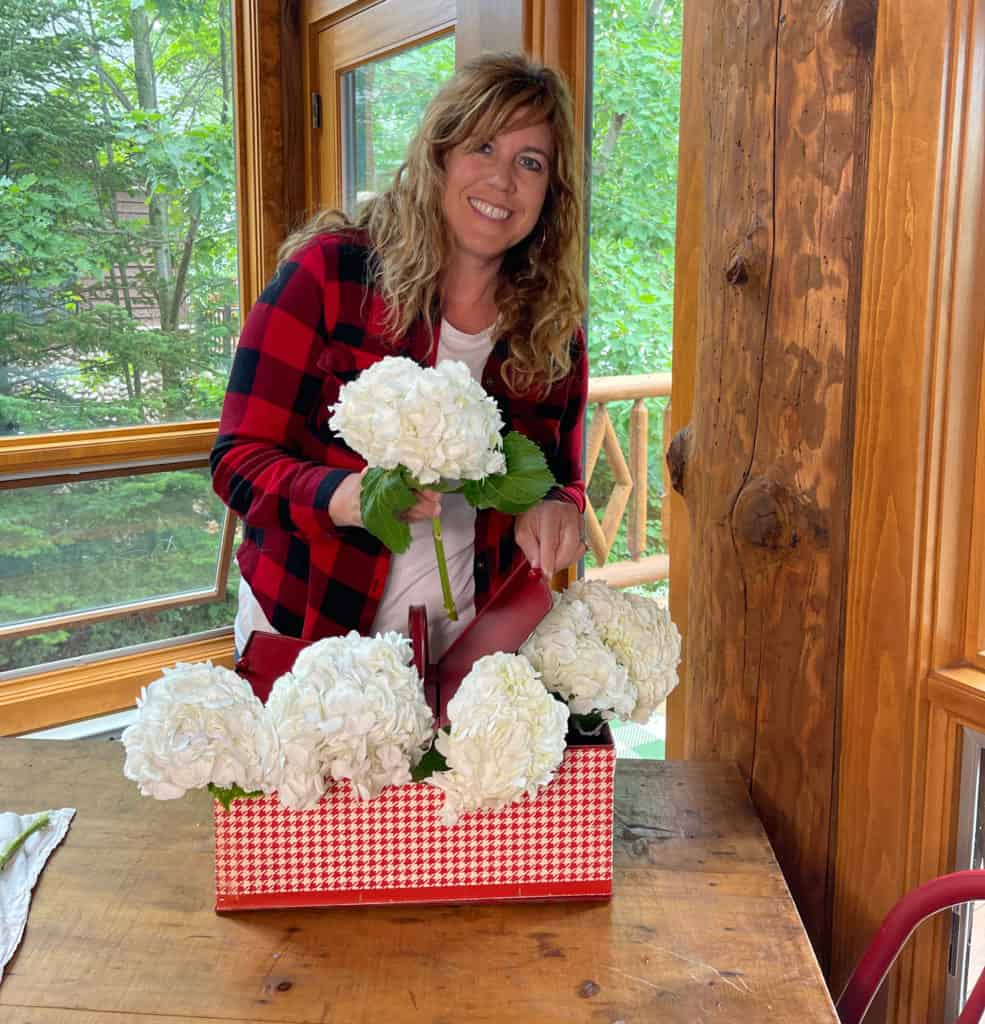 I start by trimming the stems to a length just longer than what I think I will want. Then I test it out and trim if needed. Rather than get them too short, this has saved me lots of frustration.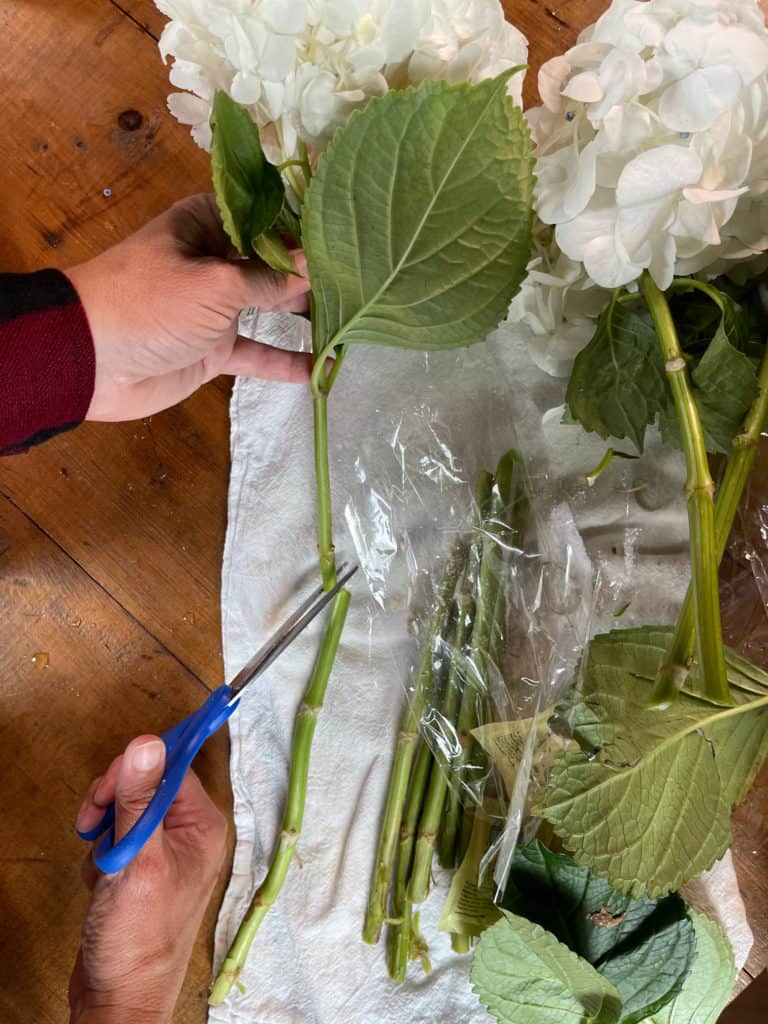 To preserve my containers I use mason jars to actually hold the blooms.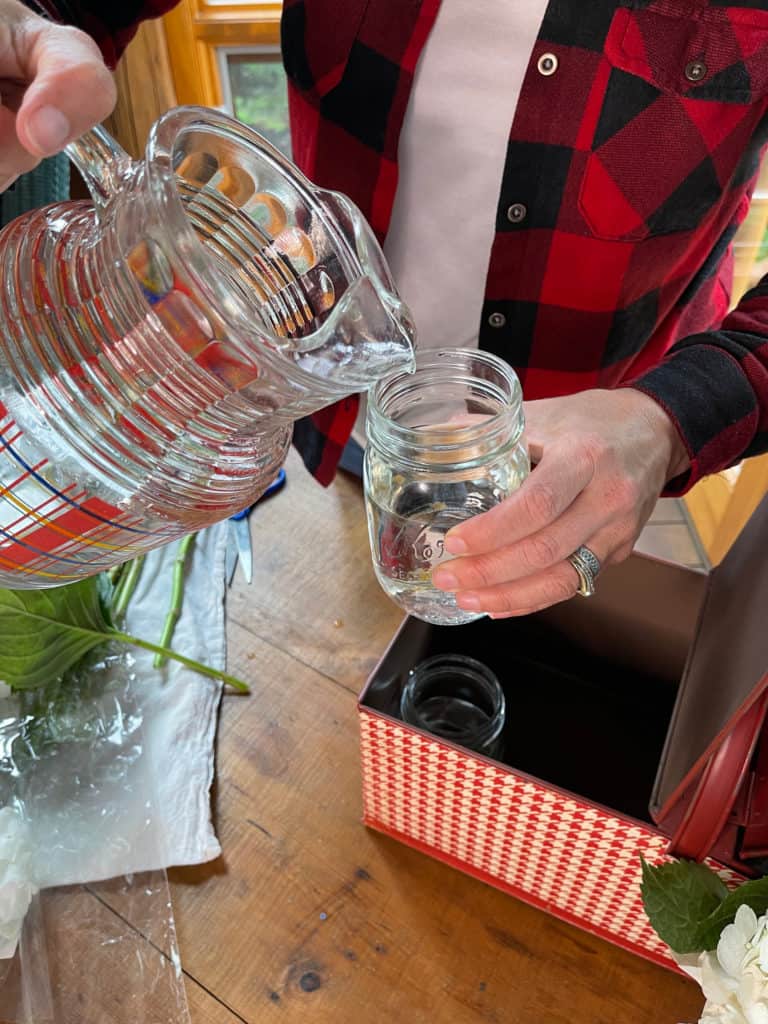 Then I arrange the cut blossoms inside.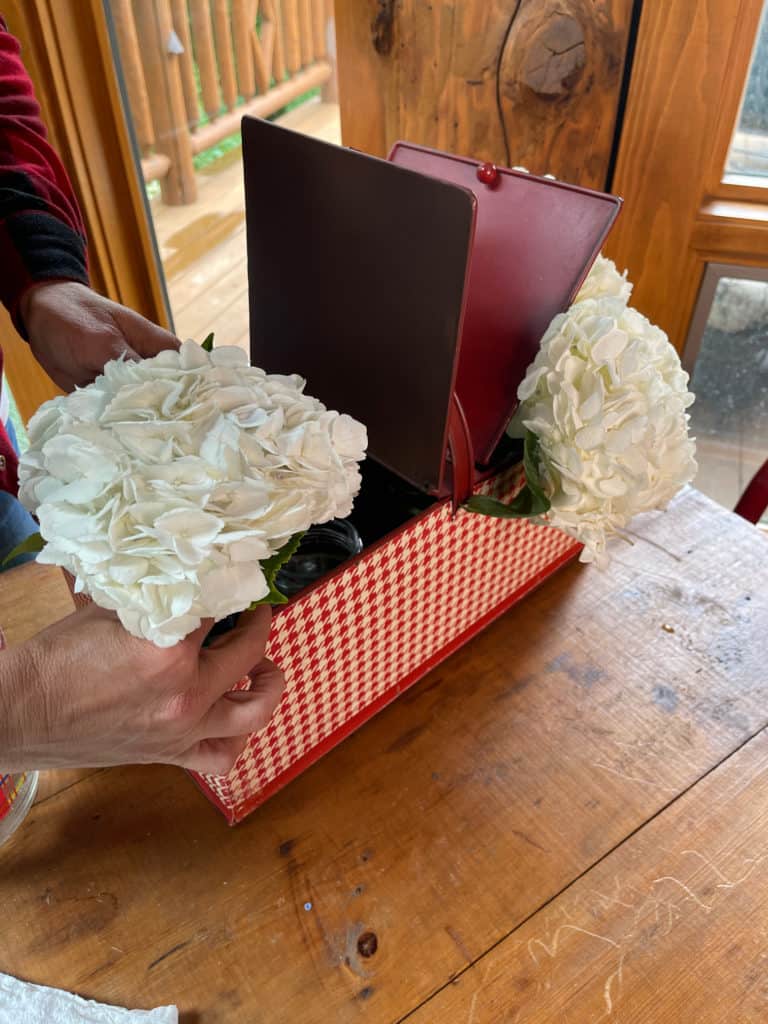 Watch this video to see more of setting my Summer Table.
To set the table I used a mix of favorite patterns. I found my collection of Bristol Crown Ducal red and white flowered pattern china in at St. Vincent de Paul thrift shop while #thriftingwiththegals.
Follow us on Instagram each Wednesday as friends from around the country and I share our favorite shops and finds with you.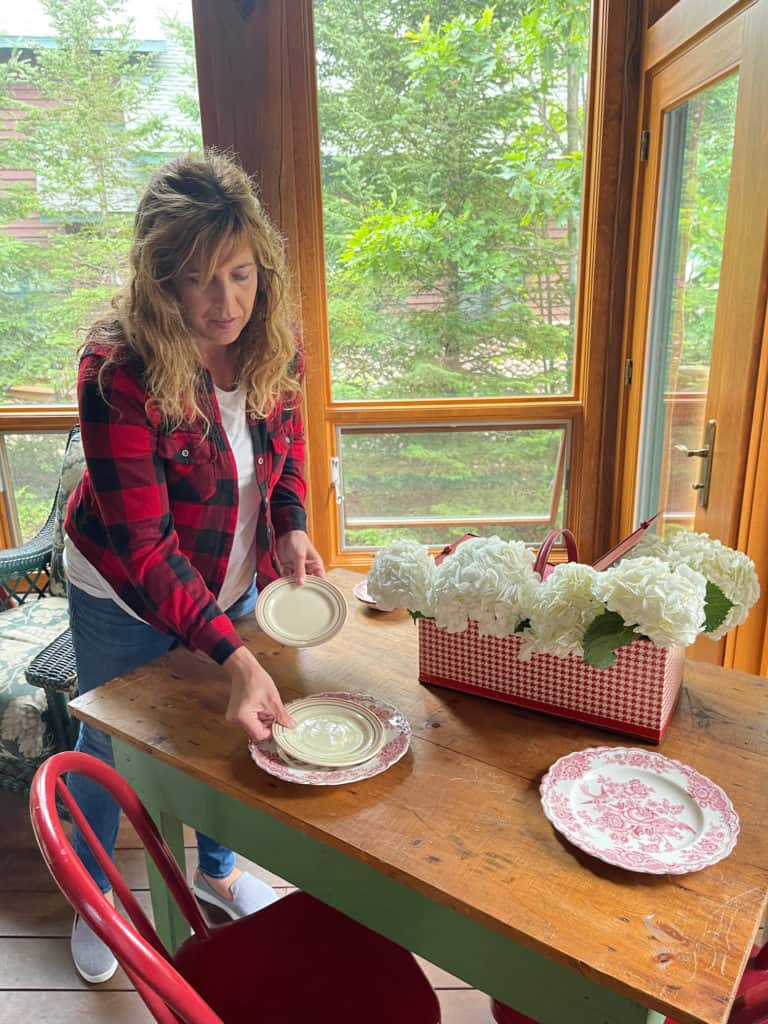 I'm a big believer in using what you have and not always just leaving it on display. It's a great way to make memories treating more meals together as special occasions.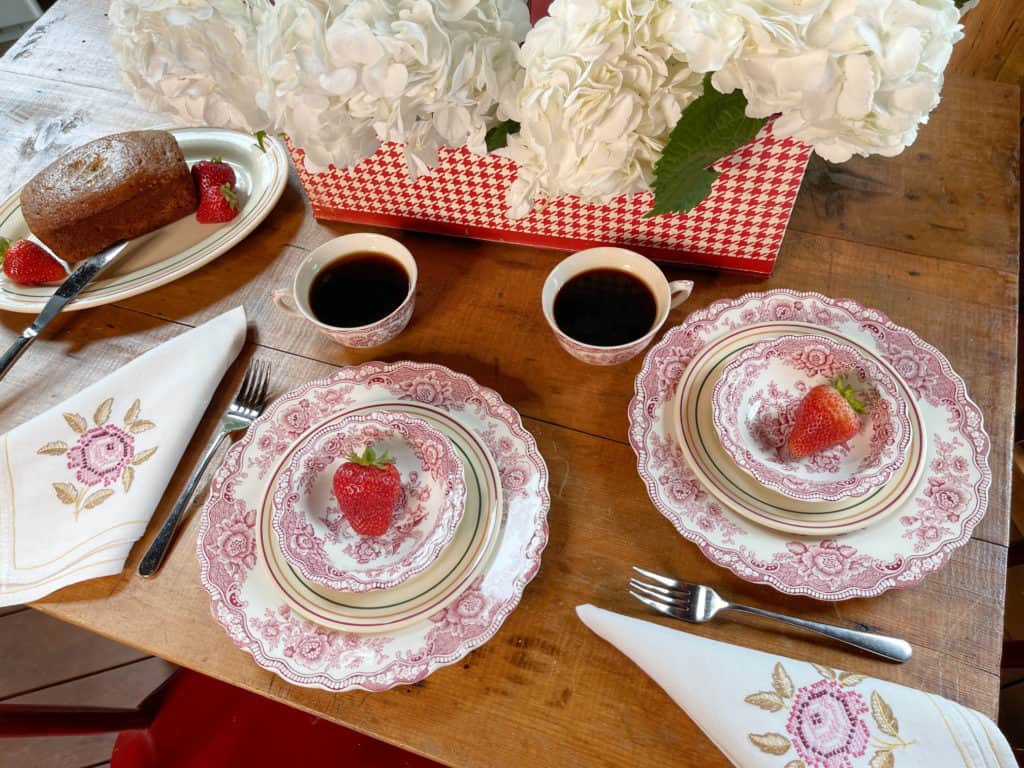 I'm lucky enough to have my late Grandmother's beautiful napkins that she embroidered herself. She did so many amazing pieces. She passed away when I was two, so to have these treasures of hers are so special to me!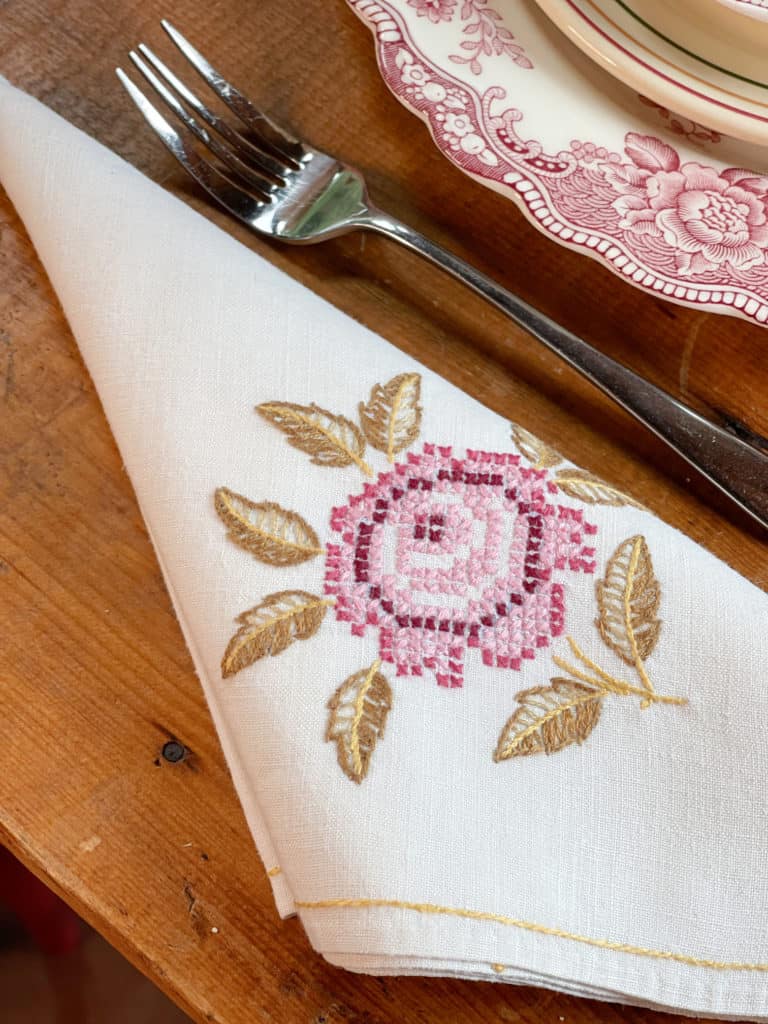 I am madly in love Restaurantware, the heavy duty pottery of diners, hotels and resorts of days gone by. My Pendleton pattern is a favorite with the red, yellow and green rings around the outside. This serving dish is one of the pieces I have so far. And I layered in a salad plate to my dish stack.
I'm having a lot of fun learning and exploring about the different patterns and companies from the early 1900s from this site.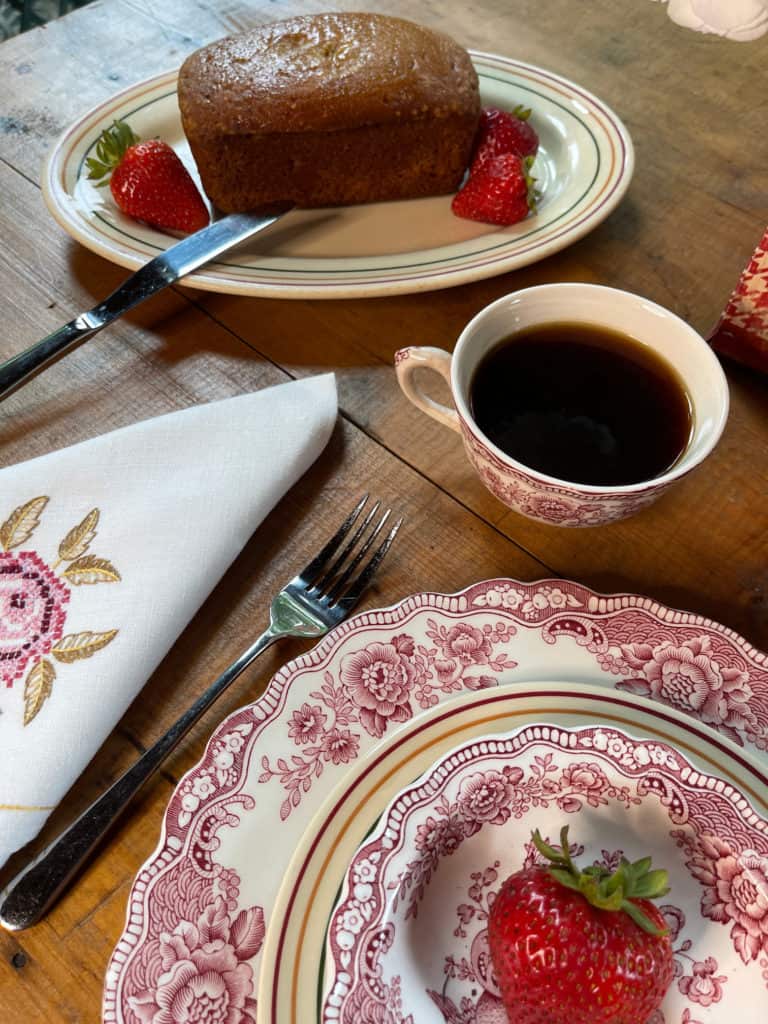 The table came together so beautifully and was so simple to make special. It took only minutes.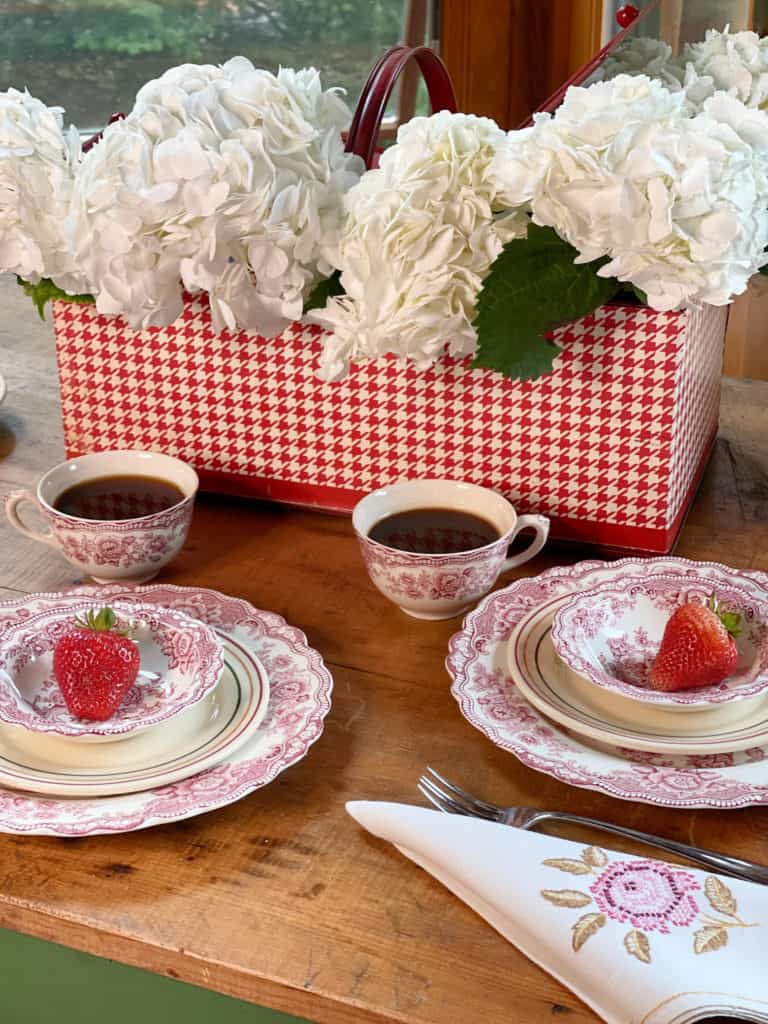 Some Favorite Red + White Finds


FOLLOW WHITE ARROWS HOME 


Instagram ~ Facebook ~ Pinterest ~ Twitter ~ YouTube ~ Tik Tok ~ Liketoknow.it