A Simple way to encourage family and friends to gather and connect is to style games into your spaces.
(Affiliate links are used for your convenience. Read my full disclosure here.)
Gathering with my family is one of the things that most fills my heart.
When we decorated our home, we intentionally did not place a television in the great room.
We wanted to encourage conversation and connection.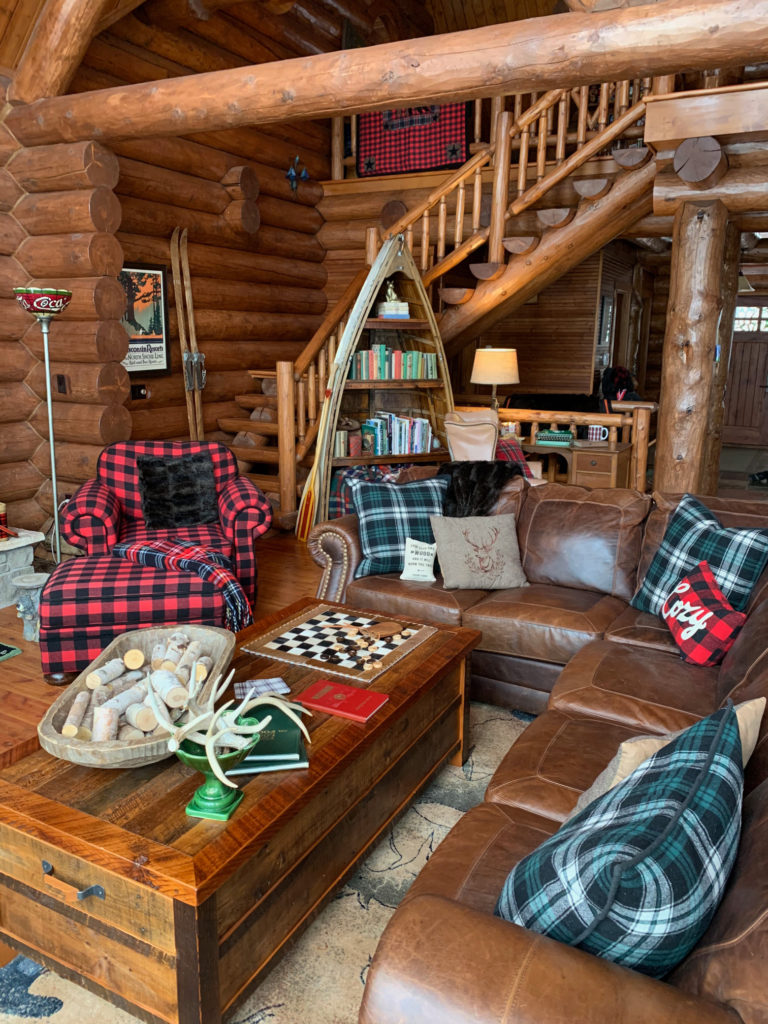 There are spots to curl up by yourself to read, write, stare into the fire or take a nap, but there are also spaces that invite a chat and a game.
Styling beautiful games that compliment our decor was important.
The games can be left out all the time, inviting everyone to linger longer seeing the game and thinking to ask someone to play.
Vintage Games
While out thrifting, I keep my eyes out for beautiful old games.
My kids enjoy playing poker when their grandparents come to visit and this vintage chip and card holder works great to hold everything.
Setting the holder on a croc skin tray and adding a few milk glasses bowls to hold extra chips makes a great centerpiece on the coffee table or footstool where it's easy to grab and take to wherever they will play.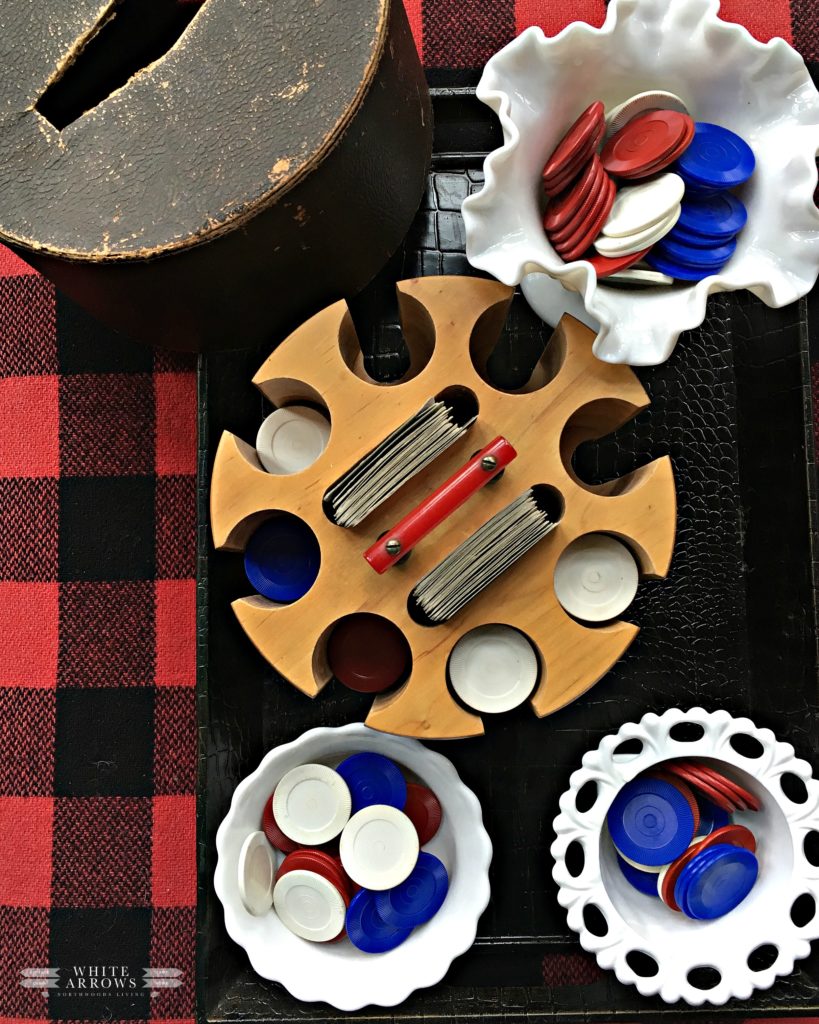 Our cowhide checker board sits full time on the coffee table, but often is moved in front of the fire onto the ottoman between two chairs.
Checkers is my husband's favorite game and he is hard to beat!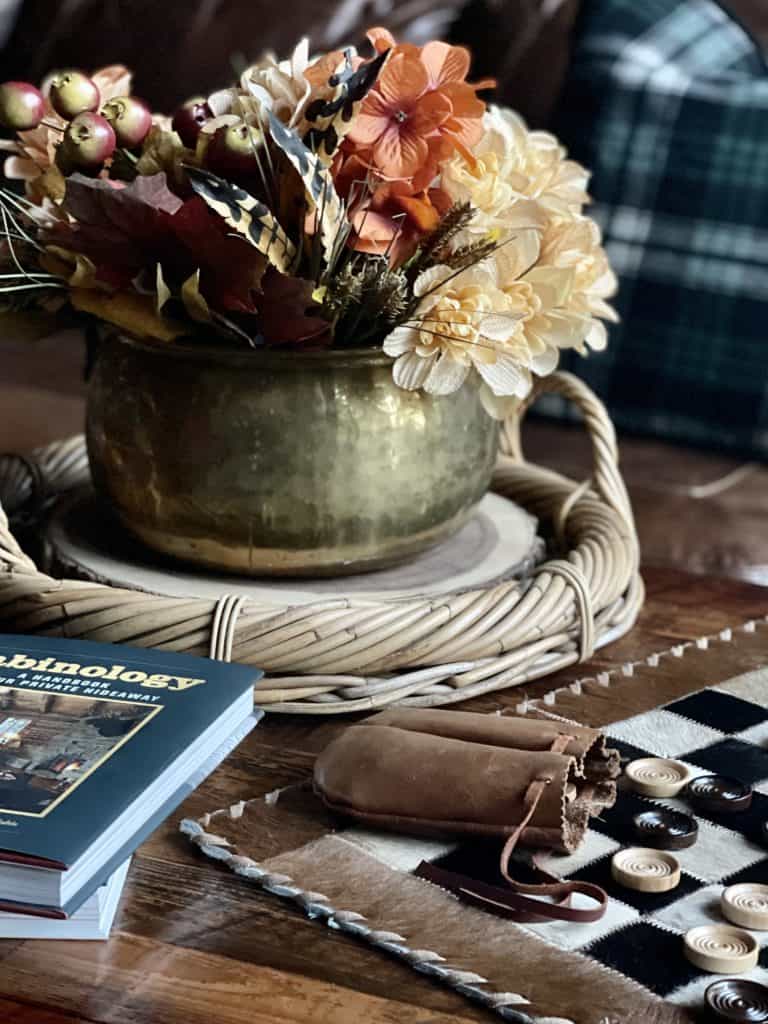 Playing games also becomes tradition.
There are some games the kids love to play with certain family members when they come to visit.
When my parents come they often love to play Cribbage.
This board with painted fish looks great out on a side table waiting to play near the big windows over looking the lake.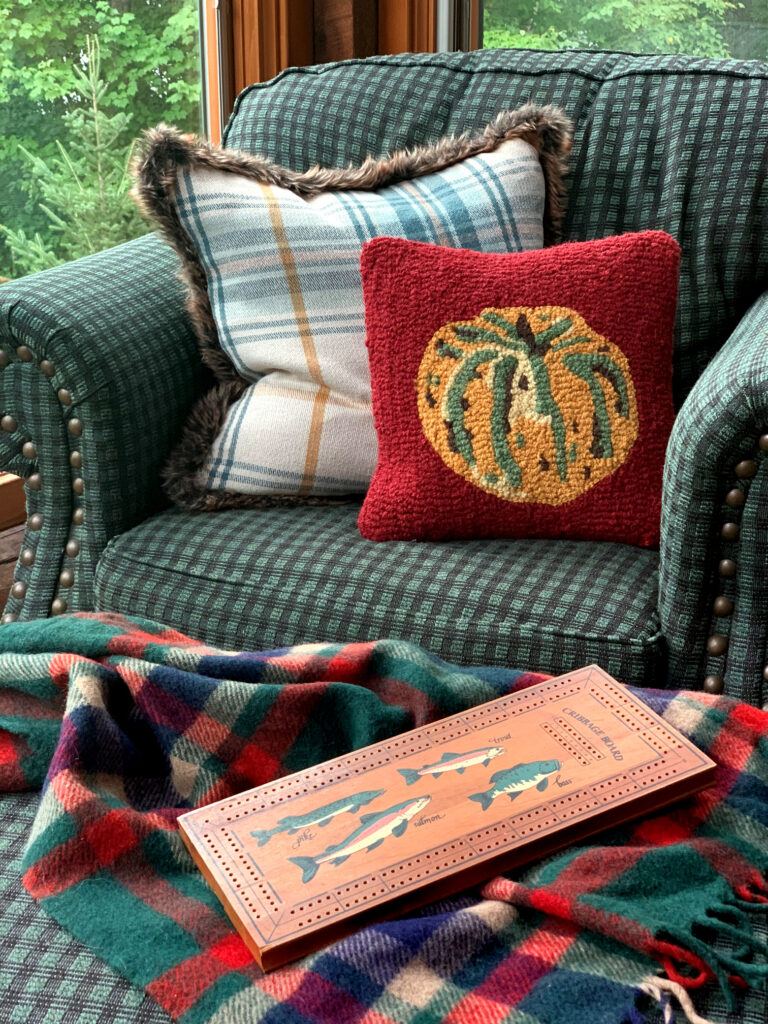 A pretty deck of cards is a great decor piece to have sitting out.
You can find so many styles of cards to match any style home.
Have them personalized or themed.
Find an old deck at an antique shop or buy new ones.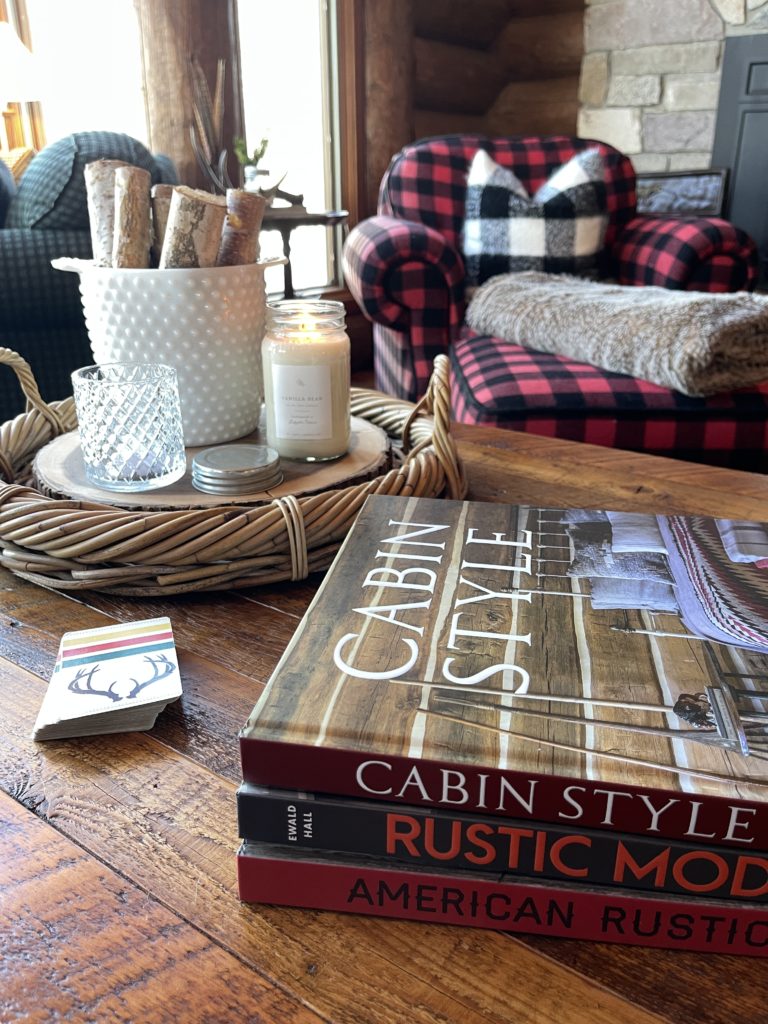 Turn two chairs surrounding an end table to face each other rather than the room.
Then add a game board like a beautiful chess board on top of the table.
You are game ready in a cozy setting.
My chess board was a treasure I brought back from a trip to Spain and a street artisan.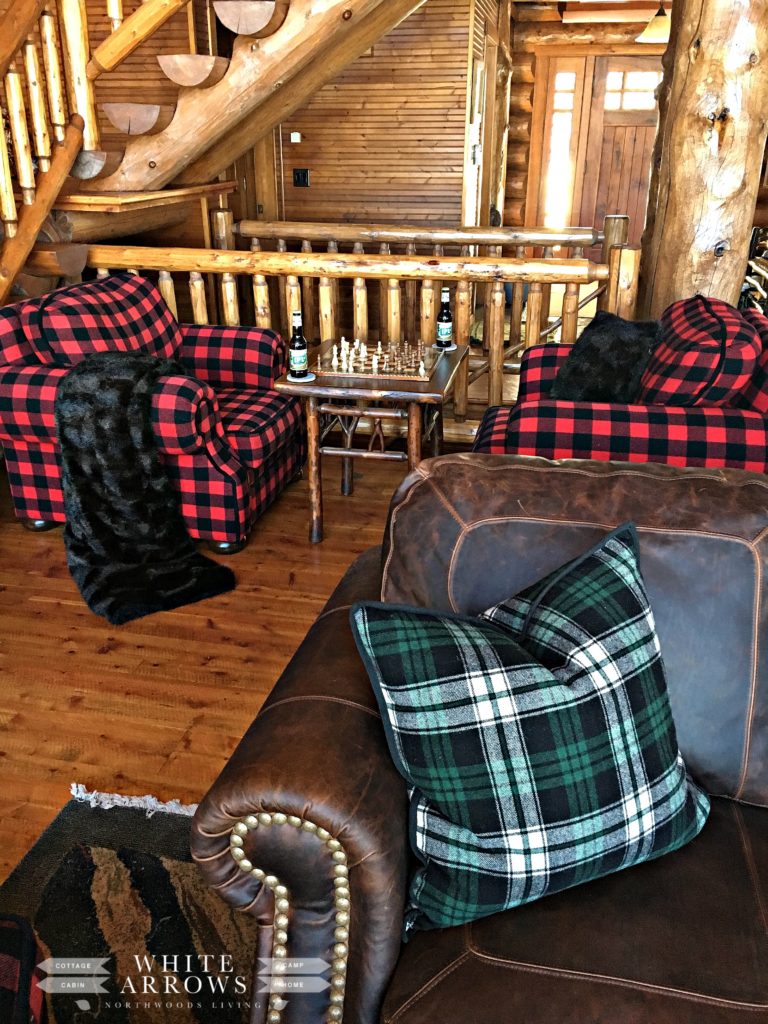 Homemade Games
If you don't have pretty games or want to save some money, make your own.
I took a wooden charger and picked up sticks outside to make the tic-tac-toe form.
Game pieces can be changed out seasonally.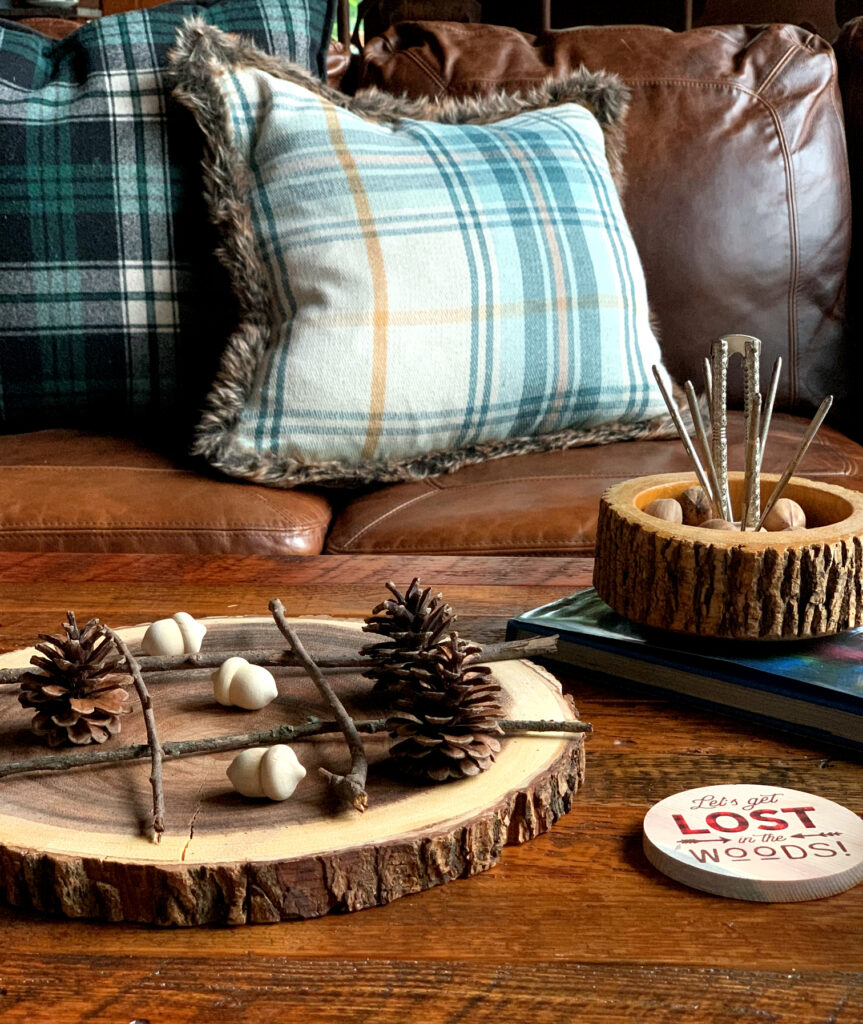 I also keep puzzles and special, favorite board games out and stacked up easy to grab.
Finding unique Monopoly games is fun for gifting and playing.
Our local town one I found at Walmart.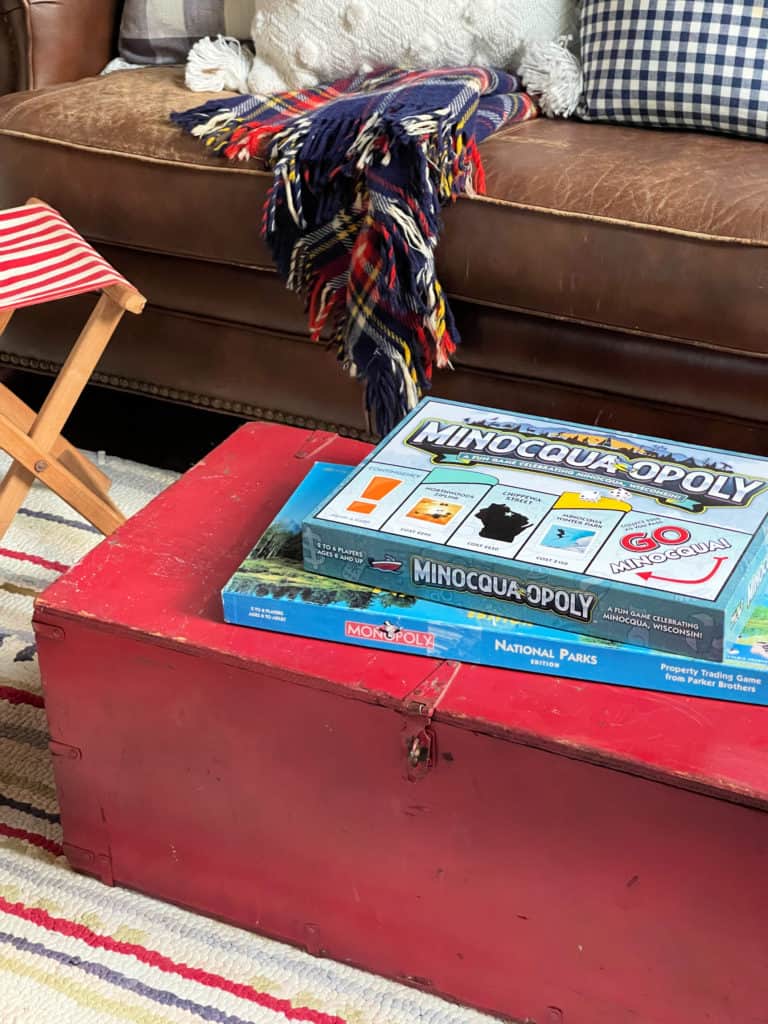 Want to spend more time with your kids, your spouse, a friend?
Ask them to play a game.
Start a tradition.
Find a family favorite game.
Plan a game night.

FOLLOW ALONG
Instagram ~ Facebook ~ Pinterest ~ Twitter ~ YouTube ~ Tik Tok ~ Liketoknow.it