(Affiliate links are used for your convenience. Read my full disclosure here.)
I'm excited to be joining my friend Laura of Decor to Adore for a special Thanksgiving blog hop all about Grateful Gatherings.
Fourteen friends have come together to share ideas and inspiration for your holiday.

If you are coming over from The Crowned Goat, you have just been at one of my favorite places, my friend CoCo's home.
I'm always so inspired reading her blog.
Now, welcome to our lakeside log cabin home in the Wisconsin Northwoods.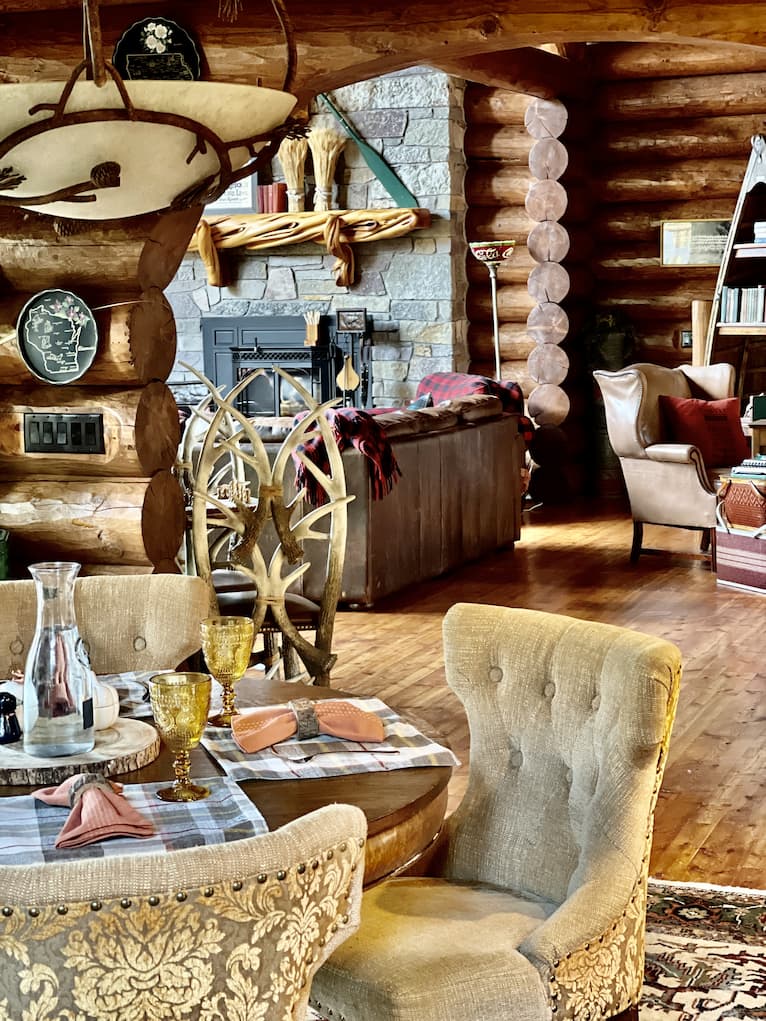 Grateful Gatherings
The theme of this hop is special to me because I treasure time around the table.
I have spent time, as I've raised my five children, and gathered around many tables to think about how to be intentional.
How to promote gathering and lingering longer.
Here are 10 tips to keep family around the table longer.
Create the Environment
The first tip is to create an environment, set a table, style each place in a beautiful way.
Use your favorite dishes, glassware and linens.
Just as you would take time to decorate in a special way if guests were coming over, treat your family the same way.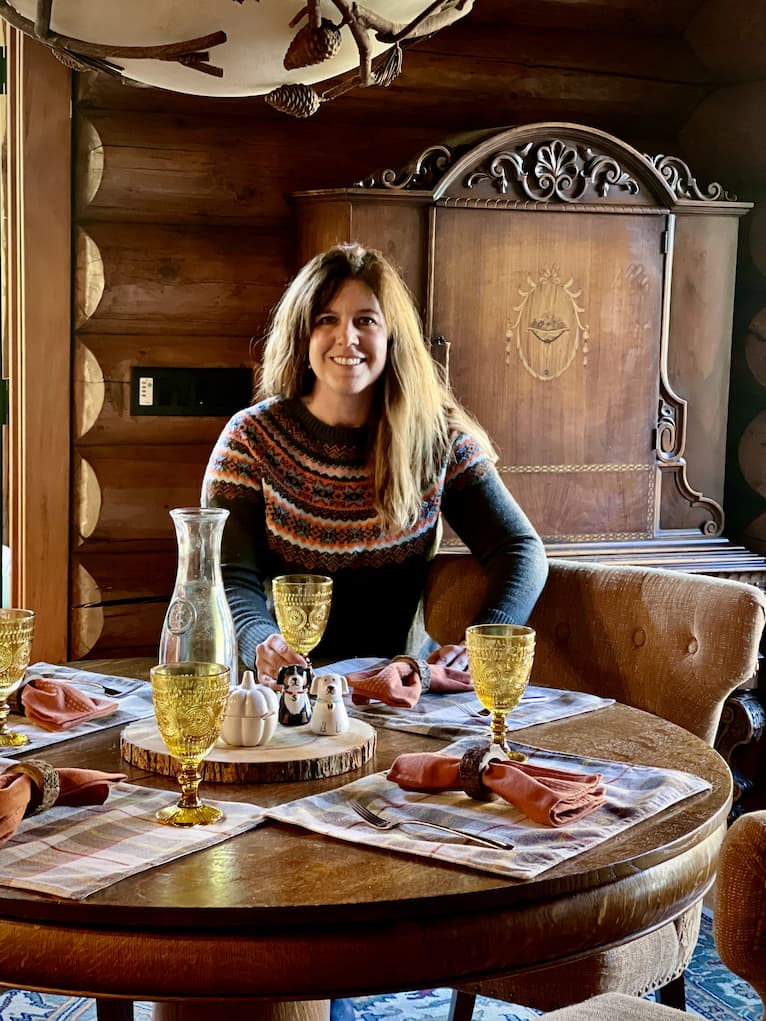 Add some candlelight.
Theme the table for the season.
The extra time and thought you put into setting the table and creating a beautiful environment will want those gathered around to stay longer and feel your love coming through this act of service.

Make it Routine
Try to make meal time together a regular thing.
How many nights a week can you have dinner together?
Go over the schedule and activities your family has and then set a time that works to gather together and connect over dinner.
If evenings don't work, don't stress.
When my kids were little, my husband worked late hours and wasn't home for dinner.
Instead of getting frustrated I switched my mindset, gave myself some grace and switched to family breakfast instead.
It took something frustrating and turned it around to something special that we couldn't wait for.
The routine of gathering around the table will become something you all look forward to.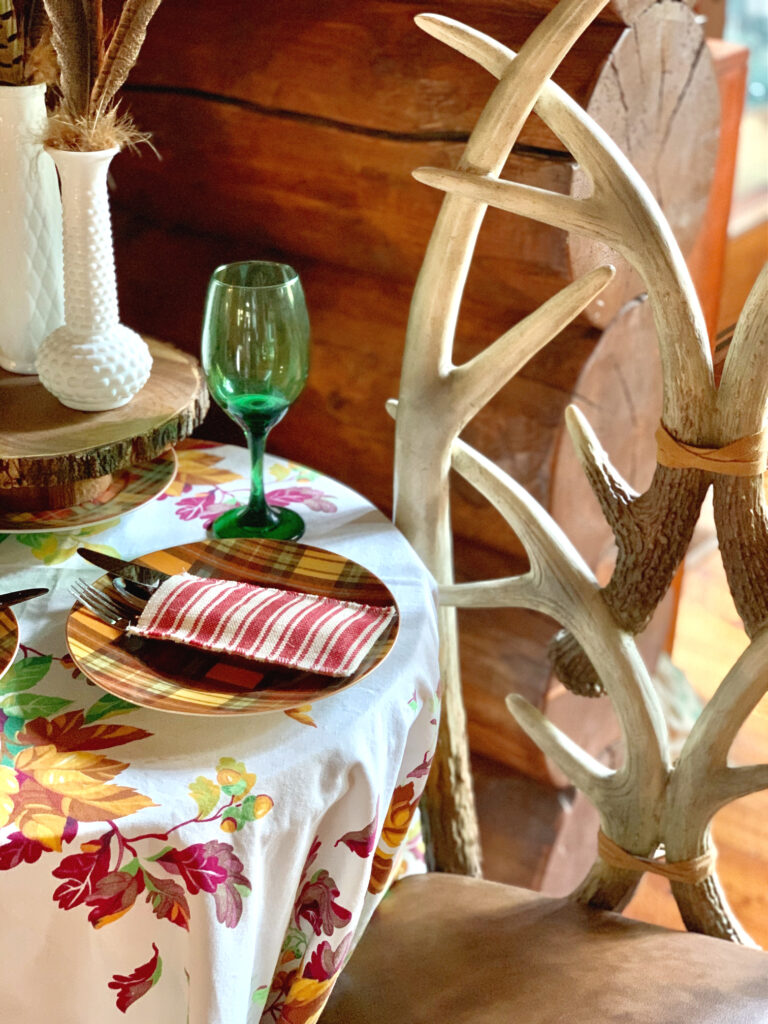 Ask Questions
Spend time gathered around the table to ask each other questions.
Ask about each family member's day.
I heard on a podcast say once, their family does what they call "high, low, buffalo."
They each share one high from the day, one low and then one random thing.
If you are just starting out getting your routine going and not sure what to ask.
If conversation feels hard, there are sites on line or boxes of questions you can order to use.
Make a question jar to pass around and everyone draws one for everyone else to answer.
Put a question card under each person's plate and then take turns asking.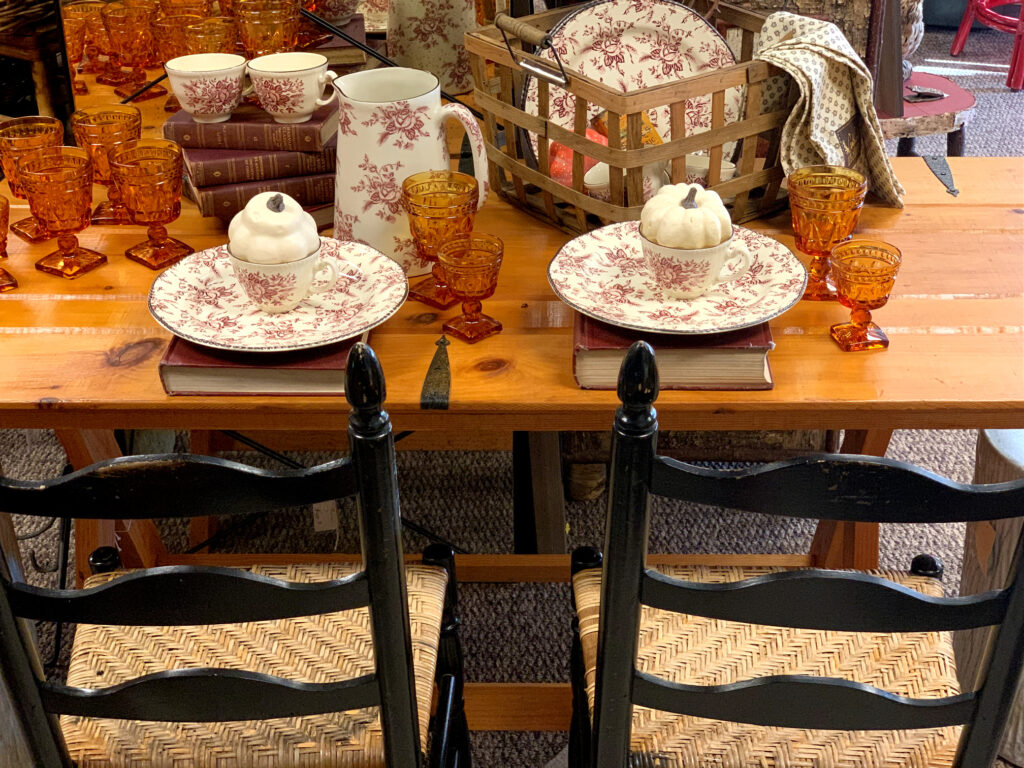 Tell Stories
Some of my best memories are from the times over the years, as I grew up, where I would stay at the table and listen to my grandmother tell stories.
Her stories were wonderful and bonded me to her deeply as I listened.
It's great to let everyone at the table have time to talk, but if there's someone in your family who is a gifted storyteller, sharing about their life with fun detail- let them talk while everyone else around the table sits back and soaks it in.
Bring up stories by starting with, "Do you remember…"

Play Games
We loved to play games with our kids at the table.
A favorite we called favorites was simple and easy for all ages.
Simply ask a question like, "what's your favorite ice cream flavor?"
Let let everyone go around the table and answer.
Sometimes we also played naming games where we would go around and list things in a theme, like NFL teams.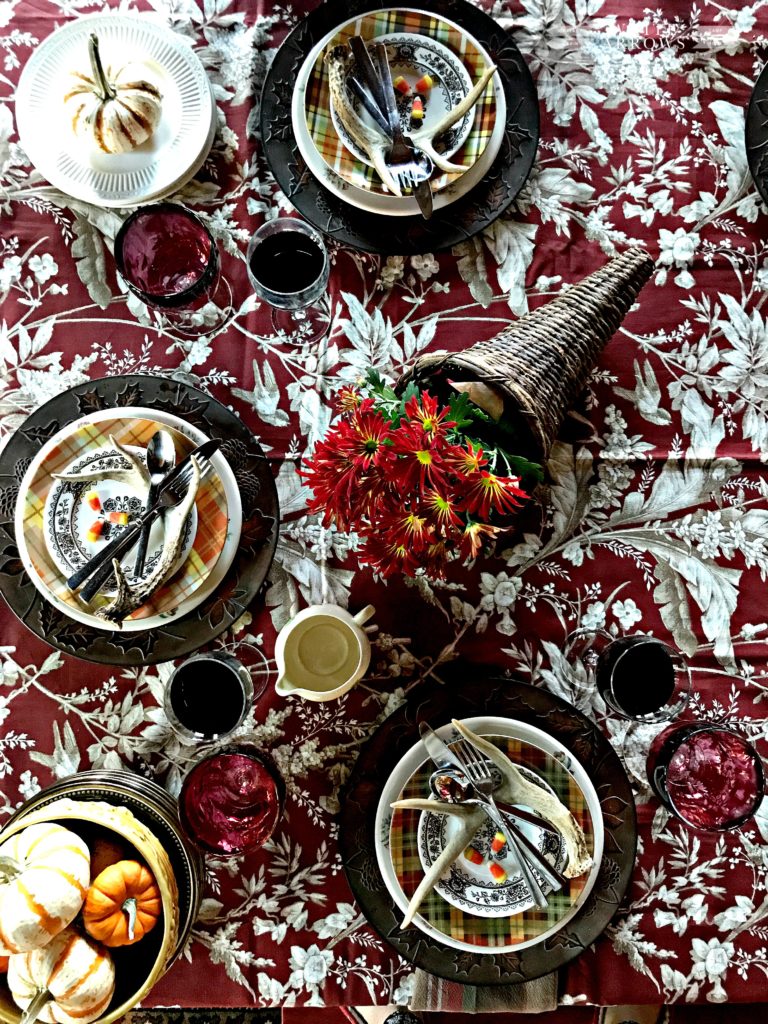 Make Traditions
You can encourage gathering by starting some traditions.
Host Sunday Supper.
Start each meal with prayer, an open prayer or the same prayer each time.
Serve Tacos everu Teiesdau. pizza on Thursdays.

Celebrate
Use the time gathered around the table to celebrate not only birthdays, but accomplishments.
Growing up we always ate from The Red Plate and I do the same with my kids.


Avoid Arguments
Be the leader at your table modeling interesting conversation and keeping talk far away from topics that will bring conflict and controversy.
Healthy dialogue and discussion is good, but you know the limits it can go in your own home before it breaks up the mood and causes frustration.
Let the table be a time everyone looks forward to because they leave uplifted and not discouraged.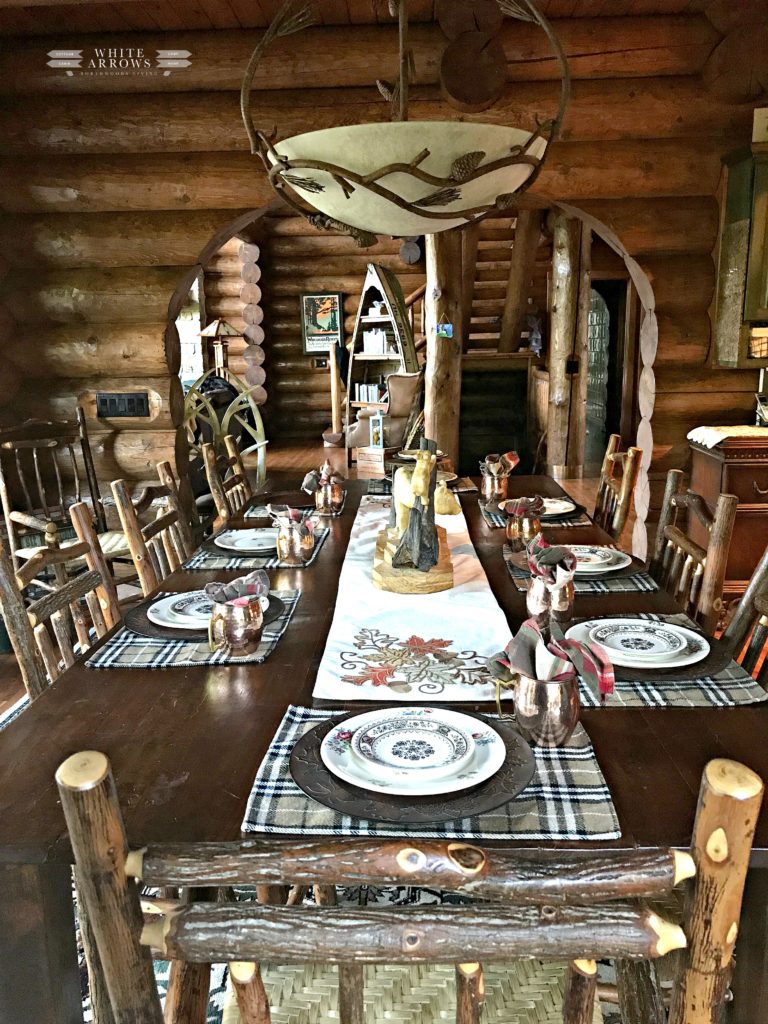 Don't Clear the Dishes
Years ago I realized one of the biggest tips for keeping everyone around the table longer.
Don't clear the dishes.
Even if it bothers you to have all the empty plates just sitting in front of each person, fight the urge to start tidying up.
As soon as someone gets up and starts clearing plates away, it subconsciously signals to everyone that the meal is over and they will start to leave the table.
But, if you let it all sit, they will sit too.

Gratitude
Spend time around the table reflecting on what you are grateful for.
Make this not only a Thanksgiving act, but an everyday act.
Start with your blessing, as you share your thanks to the Lord for the meal before you.
Let everyone say what they are thankful for in that day.
Gratitude will not only set the mood at your table to a more positive and peaceful one, it will carry on away from the table inside each person who was seated there.
It has the power to chase away anxiety, tension and sadness.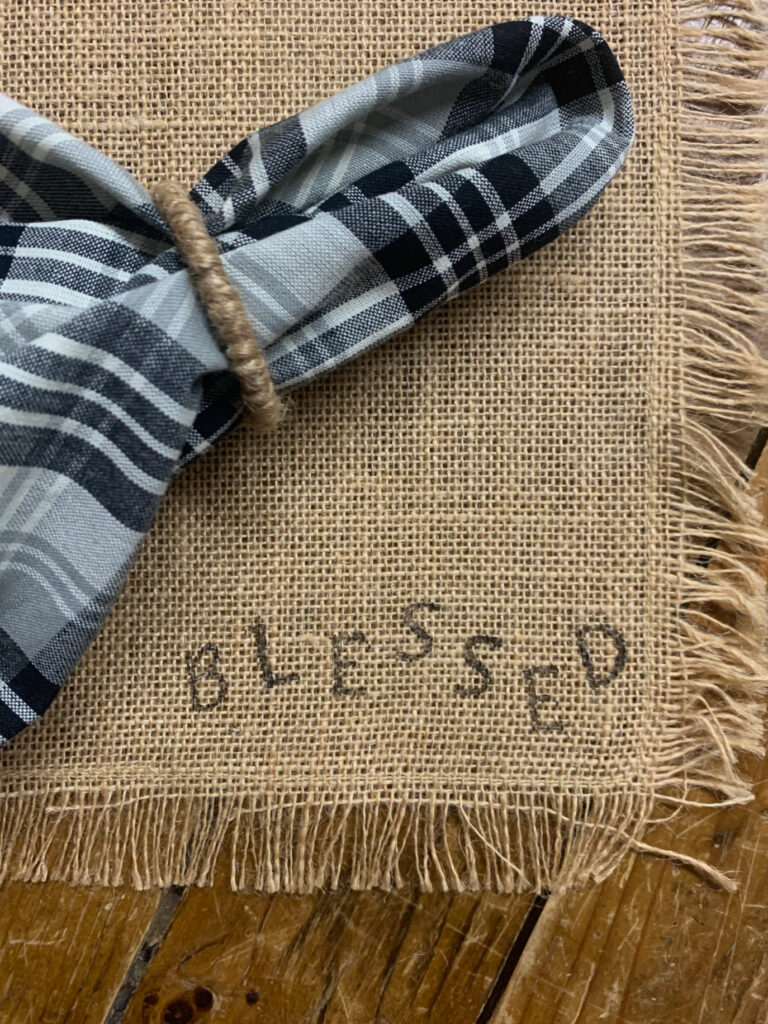 Thanks so much for being here.
I treasure and appreciate my followers and the encouragement you all give back to me!
I hope if you are a new reader brought here by this tour that you will become a regular.


Next up on the tour you are headed to Postcards From the Ridge. You will be so inspired by her beautiful navy blue and red Thanksgiving table.
And here are links to all the posts so you'll be sure to not miss any of the inspiration.
Take the Tour
You are invited to the Inlinkz link party!
Fun Thanksgiving Finds
Shop my Amazon Storefront for beautiful Thanksgiving Table finds.

FOLLOW ALONG
Instagram ~ Facebook ~ Pinterest ~ Twitter ~ YouTube ~ Tik Tok ~ Liketoknow.it