Featured on Follow The Yellow Brick Home
Happy Halloween! I hope you are enjoying all the fun that this time of  year brings. Trick or Treating is tonight and I'm taking my Navy Seal, my Olympic Track Star and a Monkey. Do you have a favorite costume you remember wearing as a kid? A favorite memory of a special Halloween? One of my favorite memories was pumpkin carving when I was probably in about third grade. I gave my pumpkins foil braids and I thought "she" was the prettiest pumpkin I ever saw. Another favorite memory was probably in about Kindergarten or First Grade, I was Princess Leah, and my mom had a big Halloween Party in the backyard. My playhouse was where they set up all the creepy- feely games, like the spaghetti noodles as brains and peeled grapes as eyes.
I want my kids to have wonderful memories of their Halloween to look back on. The memory making starts with bringing out the black and orange boxes full of decorations. Some of those decorations were found at the Target Dollar Spot, like these cute pumpkins, signs and garlands I used to decorate the mantle of our Great Room Fireplace. Some of the decorations we pulled out were gifts from a bridal shower. One of my showers was a holiday theme and every person who came gave me a gift that was inspired by that holiday. The cute quilted pumpkin on my hearth was one of those gifts.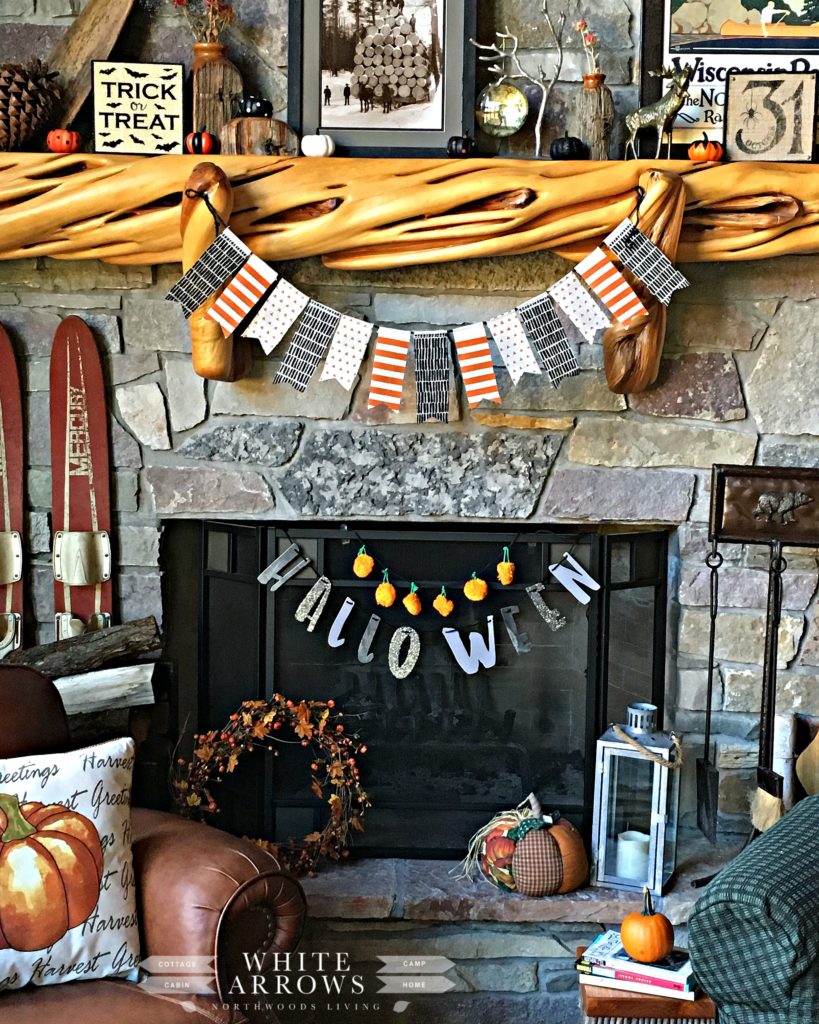 My pumpkin pillow is from Michaels, the lantern from Pier One and the wreath from TJ Maxx. I also like to add in real pumpkins. I don't usually take down my "all the time" decor from my mantle, but like to tuck in the seasonal pieces around what is already there.
Buddy the Bear is ready to greet guests in the Pumpkin Patch. All the signs I found at Walmart, the cute buffalo plaid pillows at Hobby Lobby and the pumpkin box is another gift from my bridal shower.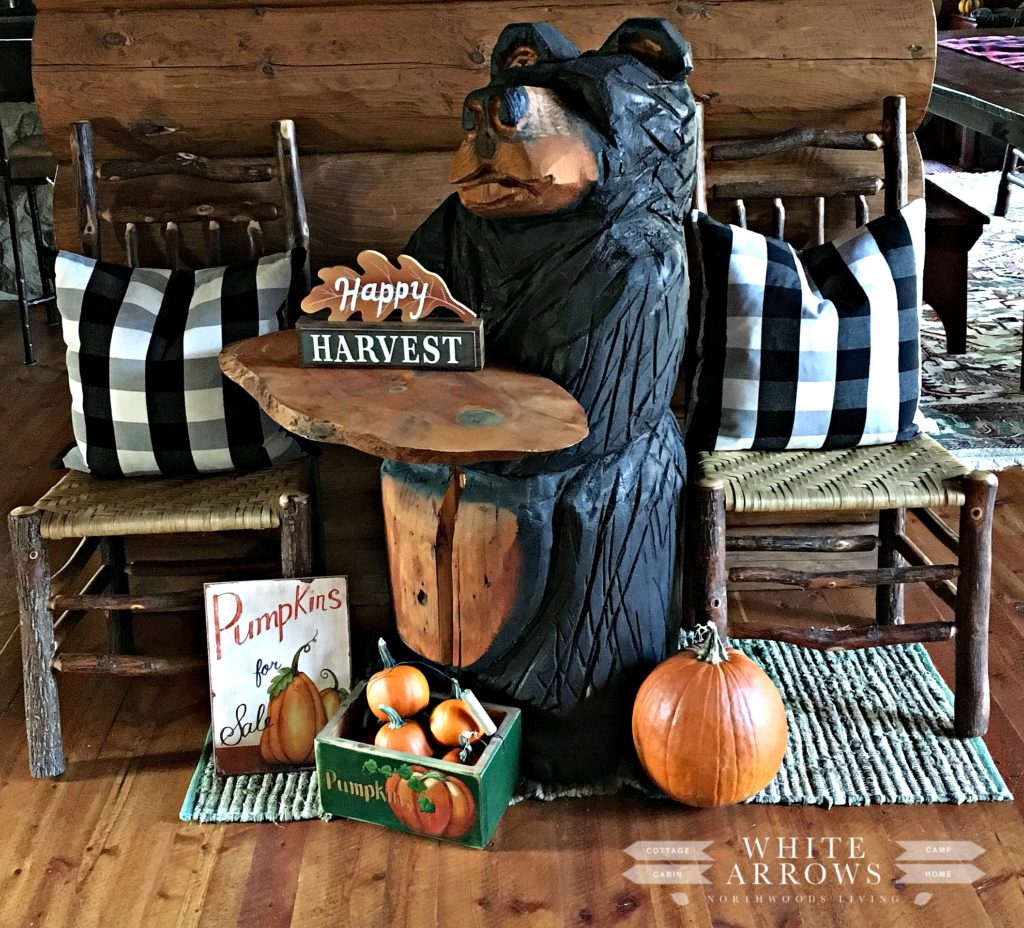 The kids love pulling favorite books out of the box like Five Little Pumpkins and movies like The Great Pumpkin Charlie Brown.  What's your favorite Halloween book and movie? It's also fun to see the projects they made when they were little, the brown bag pumpkins and paper ghosts.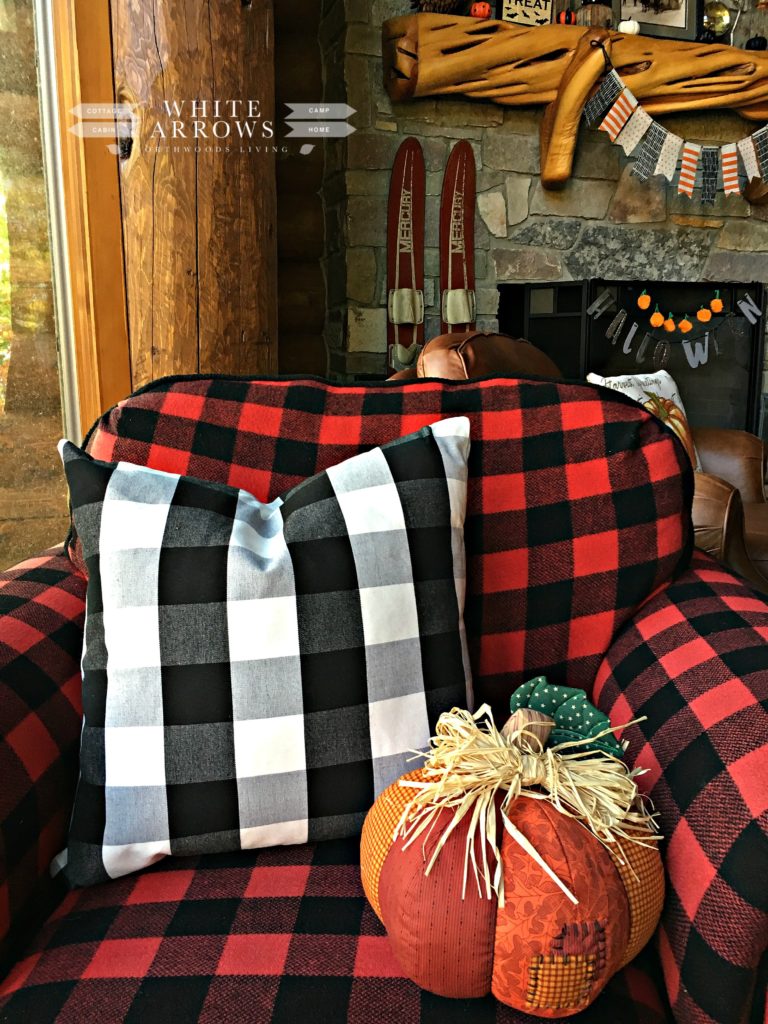 A few years ago I found some witch legs at a store, I can't even remember which one now, and it's so fun to figure out where to put them! Watching The Wizard of Oz is a favorite Halloween tradition for my daughter Landry and I, so she really gets a kick out of finding the legs sticking out from somewhere. This year, I set up a coffee bar with the legs being the center of attention. The garlands and Trick or Treat sign are from Target dollar spot. The pillows and reusable "days until" chalkboard are all Hobby Lobby.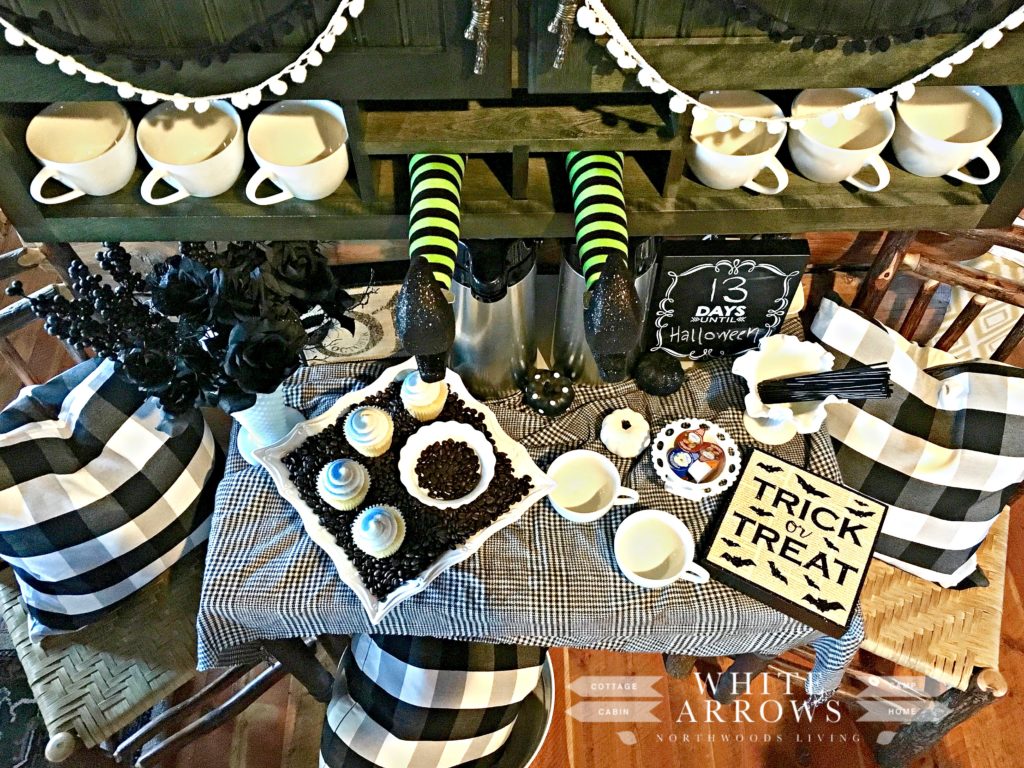 Cheers my friend! And a reminder that plaid goes with everything in every season!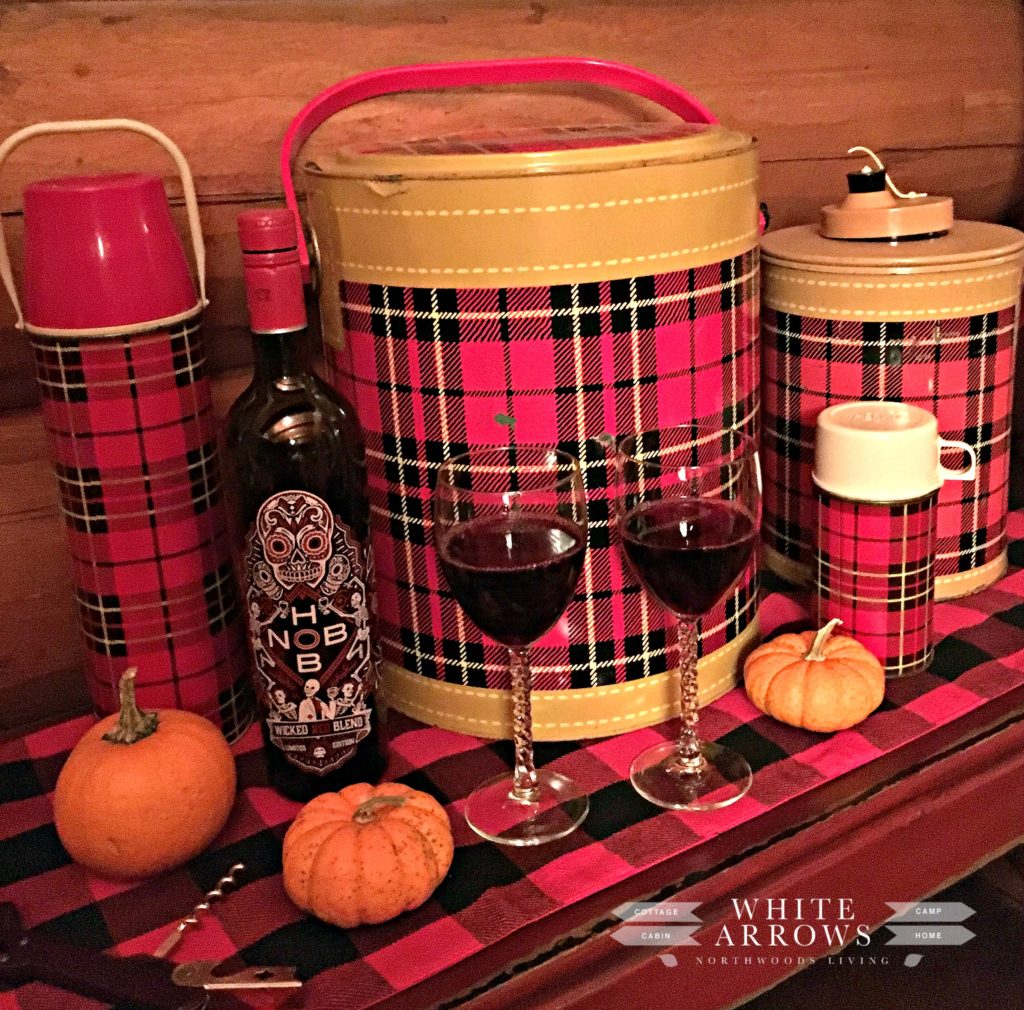 On this last day of October, I look back at a beautiful month in the Northwoods. Gorgeous colors in the forest, crisp smells of pine and the falling leaves and feel so blessed with the change of seasons. Happy Halloween, like Anne of Green Gables, I'm so happy to live in a world where we have Octobers!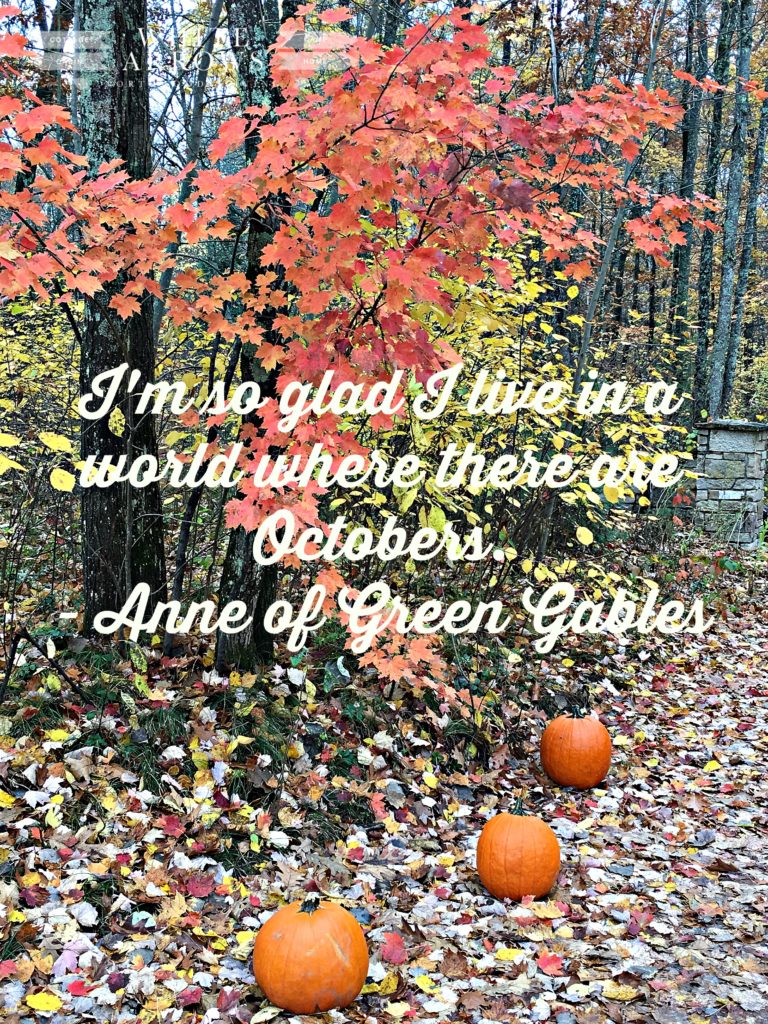 Link Parties
"I'm joining the Hauntingly Beautiful Decor Halloween Link Party and you can too!"