I am so excited to be joining a group of talented bloggers for the Tea and Roses Blog Hop & Giveaway organized by Amber of Follow the Yellow Brick Home. There are 12 blogs on the tour. You will find so much inspiration from each one! A list of all participating with direct links to their sites is at the bottom of my post. Also, at the end of my post is a chance to enter to WIN a $75 Amazon Giftcard! Fellow bloggers, there is also information about a Link Party to join!!
If you are joining me from the gorgeous tour at Lora Blomquist , welcome to White Arrows Home! Didn't you love Lora's picnic tea party? I'll be sharing with you creative containers to use, instead of vases, to hold bouquets of roses. You will also have glimpses of my collection of vintage teacups.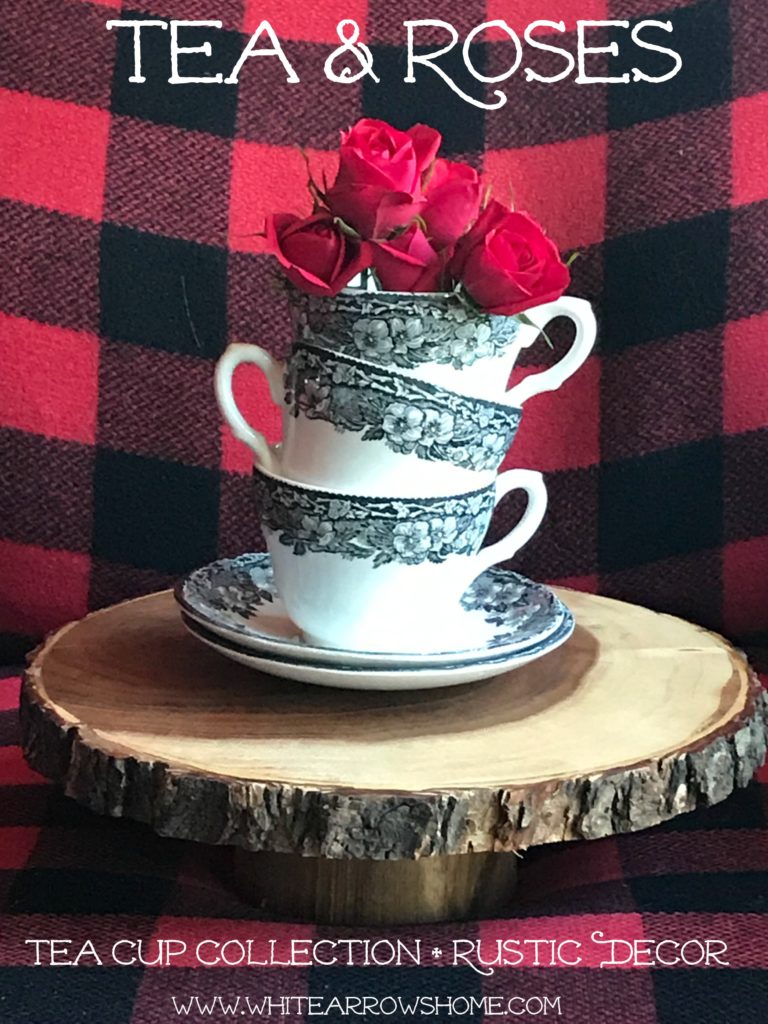 If this is your first time visiting, let me introduce myself. I live in a full log cabin on the shores of a lake in the Northwoods of Wisconsin. I love to collect antiques and vintage treasures and mix them in with my rustic decor.
Teacups + Roses + Rustic Decor
One of my favorite collections is my teacups and saucers. Most are passed down from my grandmother. Not only do I love the patterns and prettiness of the teacups, but they hold a special place in my heart as well! Family heirlooms are so special.
Don't you just love to bring home a bouquet of fresh flowers? I love to grab bunches of spray roses at my local grocery store on my weekly errands. When I get home it's fun to find new ways to display them. Here are some of my recent roses. Instead of vases…try these vintage ideas:
Tins
Many of you know how much I love plaids and these Kentucky Club Mixture tins are one of my favorite plaid items.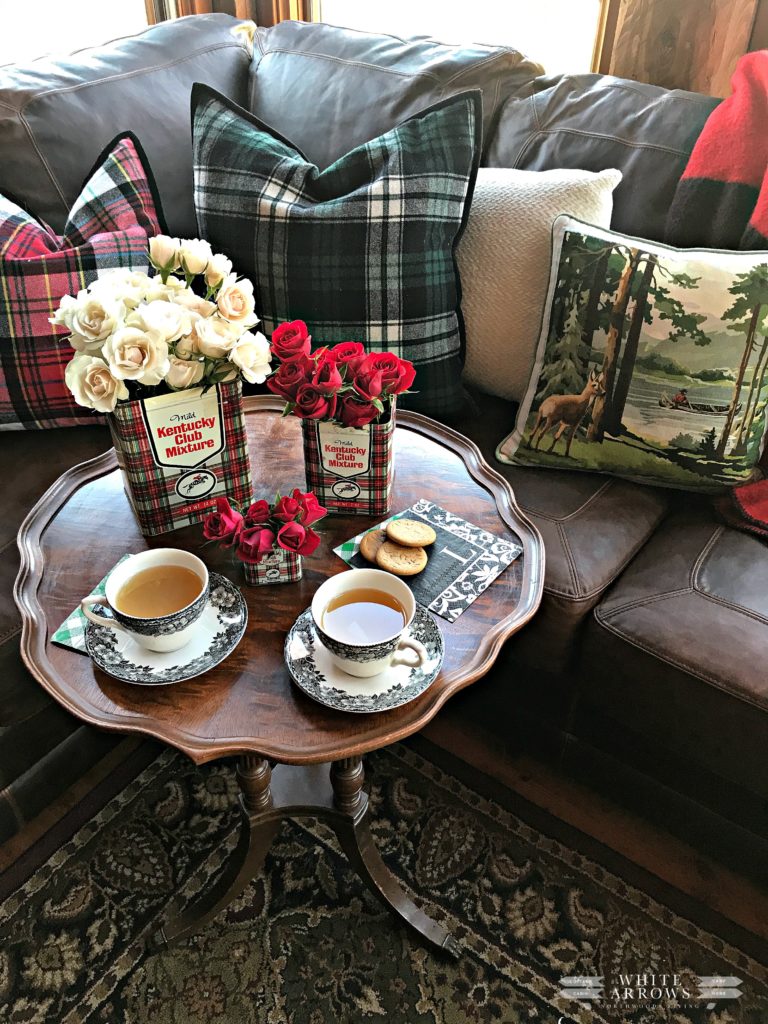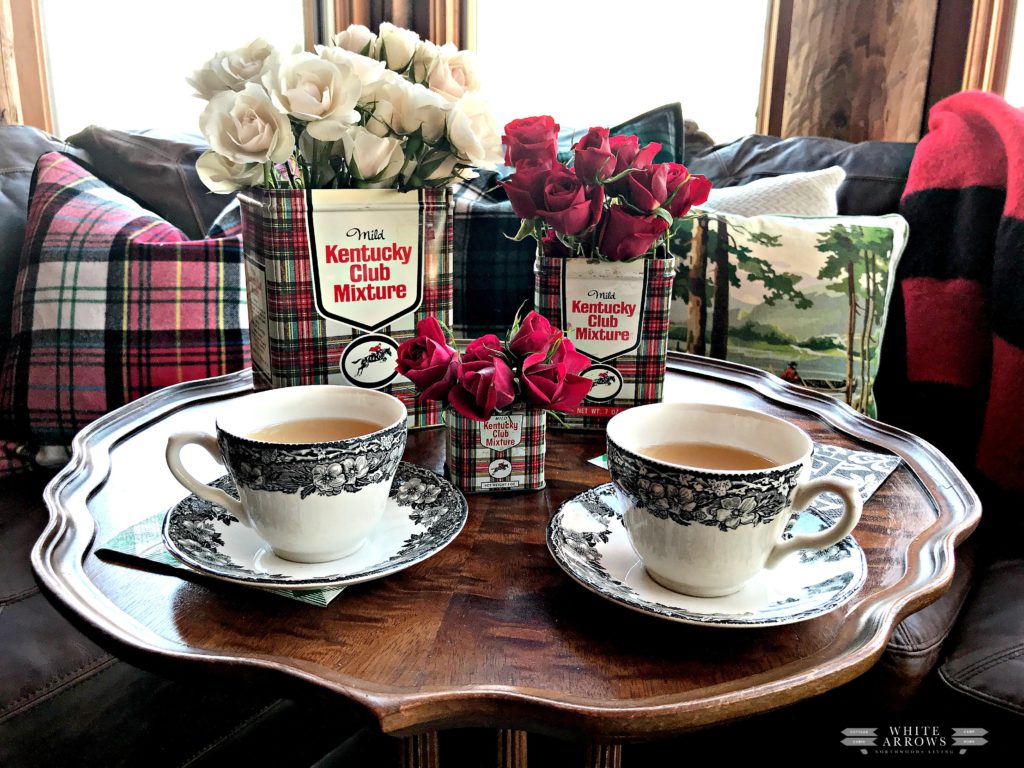 Boxes
Cheese boxes, like the one below, are perfect to corral flowers. A few mason jars inside filled with blooms makes a wonderful arrangement. You can even use one to hold a special gift- tea cups and flowers for a mom, friend or hostess?

Pitchers
I often pull down a pitcher from my cabinet to hold a bouquet. They look beautiful on the kitchen counter, on a tray in the bedroom (like I used below) or on an end table.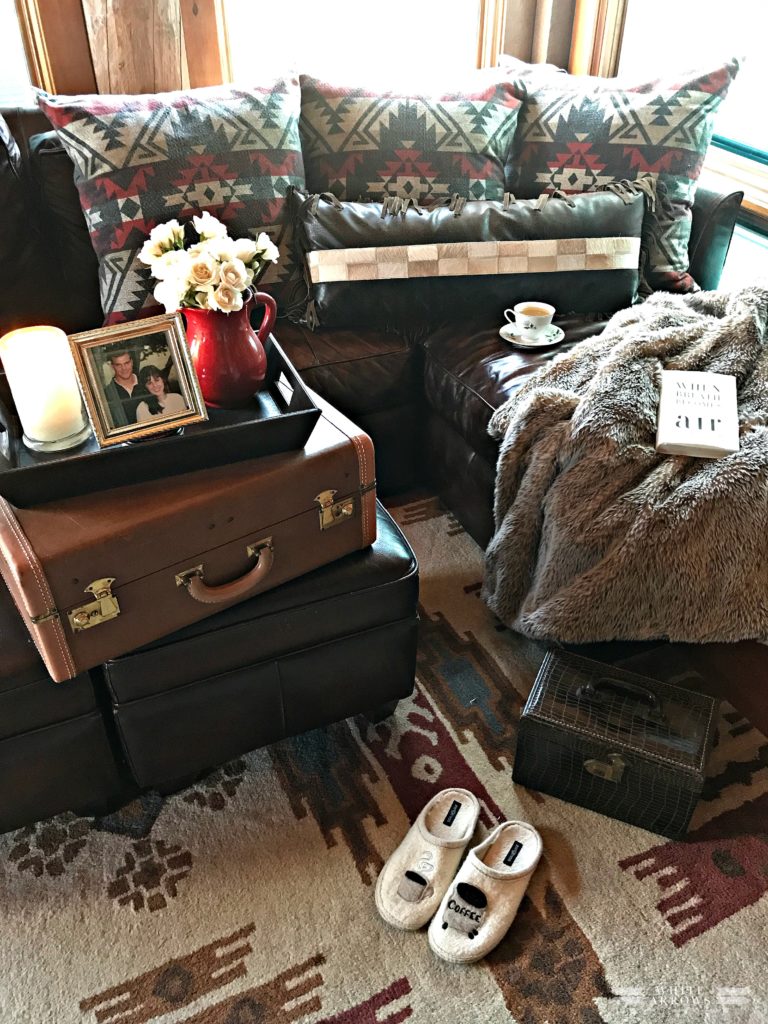 Baskets
Any basket will do. Just fill water in a mason jar, add flowers and set inside the basket. I chose an antique fishing creel. Many of my favorite tea cups hang on a mug rack waiting for an afternoon tea party by the lake.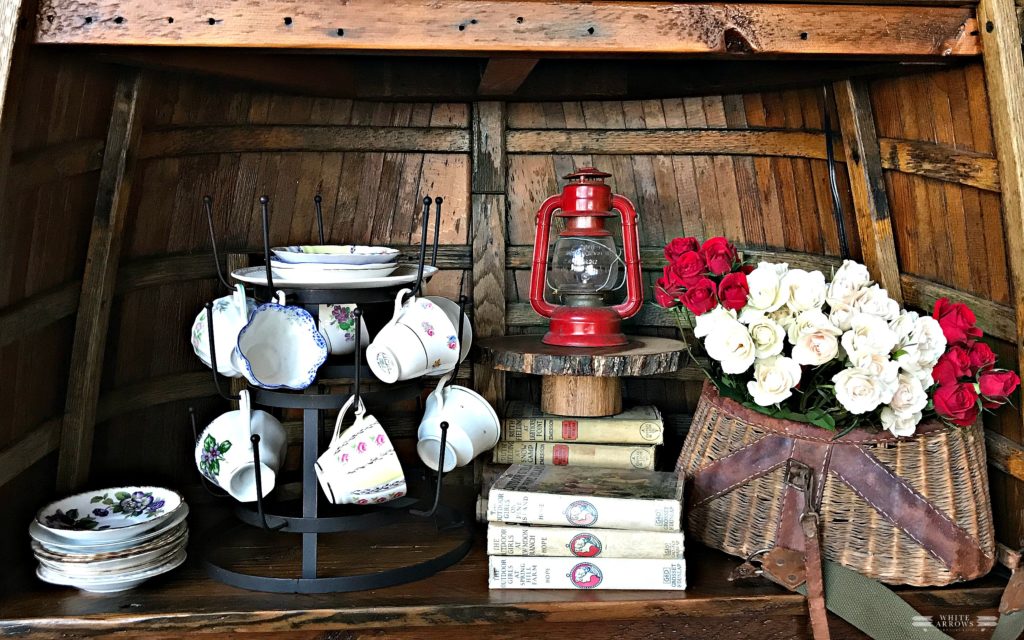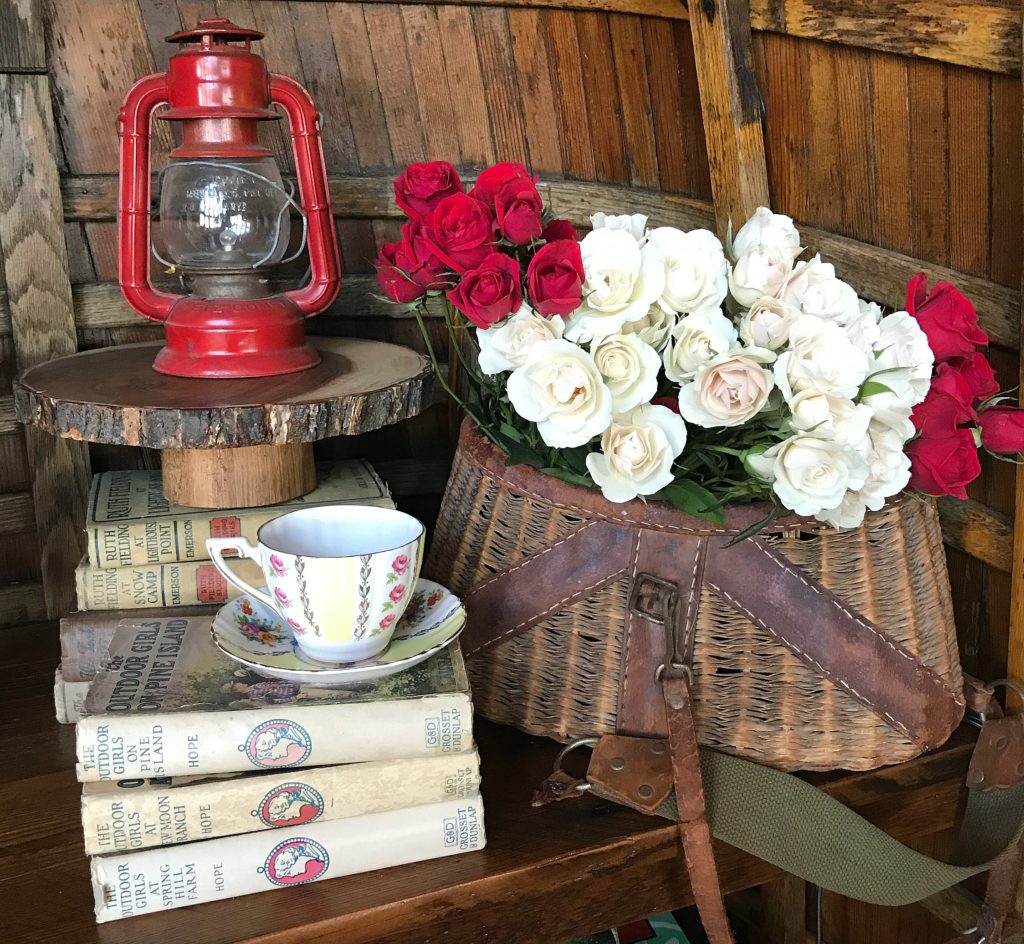 Buckets
This little sign I found on a trip to Nashville hangs in a corner by our bar and inspired this vignette I keep out all the time. I added roses to the Tobacco Jar (wooden bucket). Bourbon Whiskey from our local Distillery Northern Waters is a favorite!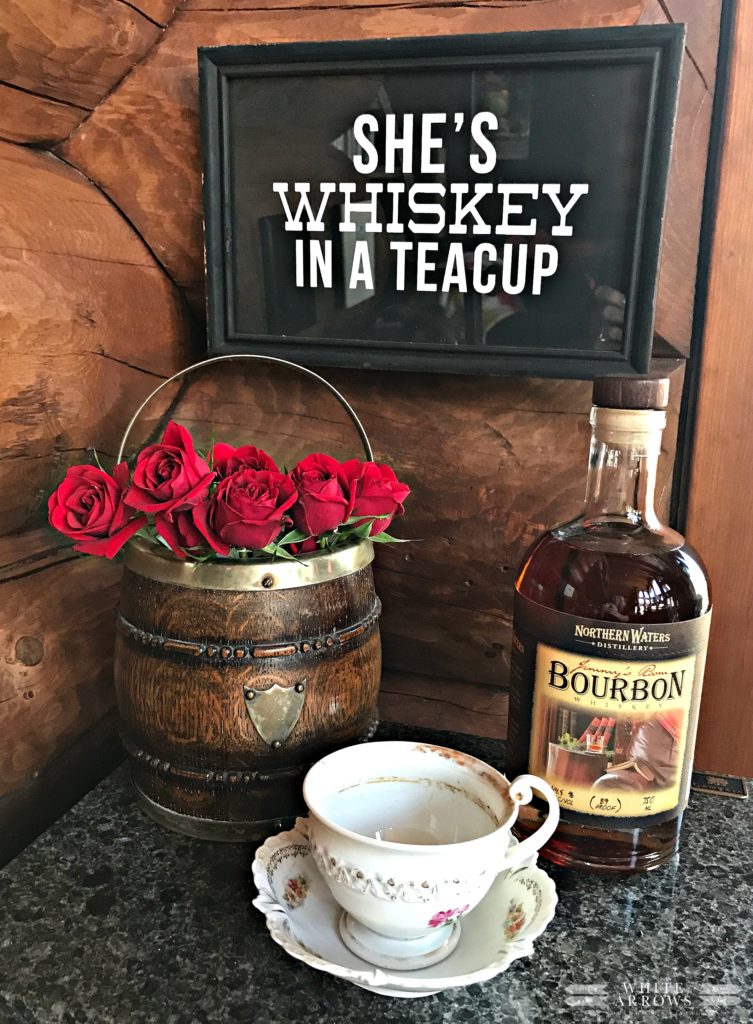 What's your favorite vessel for flowers? I hope you have found some inspiration from my roses on display! Now grab yourself a spot of tea, find a comfy spot and curl up to read other posts on the hop you may not have seen yet. The full list is down below.
I'm so glad you visited!! Sign up on the sidebar so you don't miss a post!
I'll be excited to share more inspiration with you each day on:
Instagram ~ Pinterest ~ Twitter ~ Facebook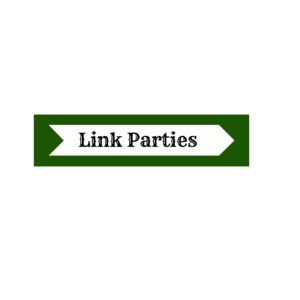 Enter To WIN
Please Join The Fun