I wanted to share with you the newest piece in my wardrobe, my unique watch from JORD. JORD Wood Watches are the perfect addition to my style. They are classy and sophisticated, durable and practical.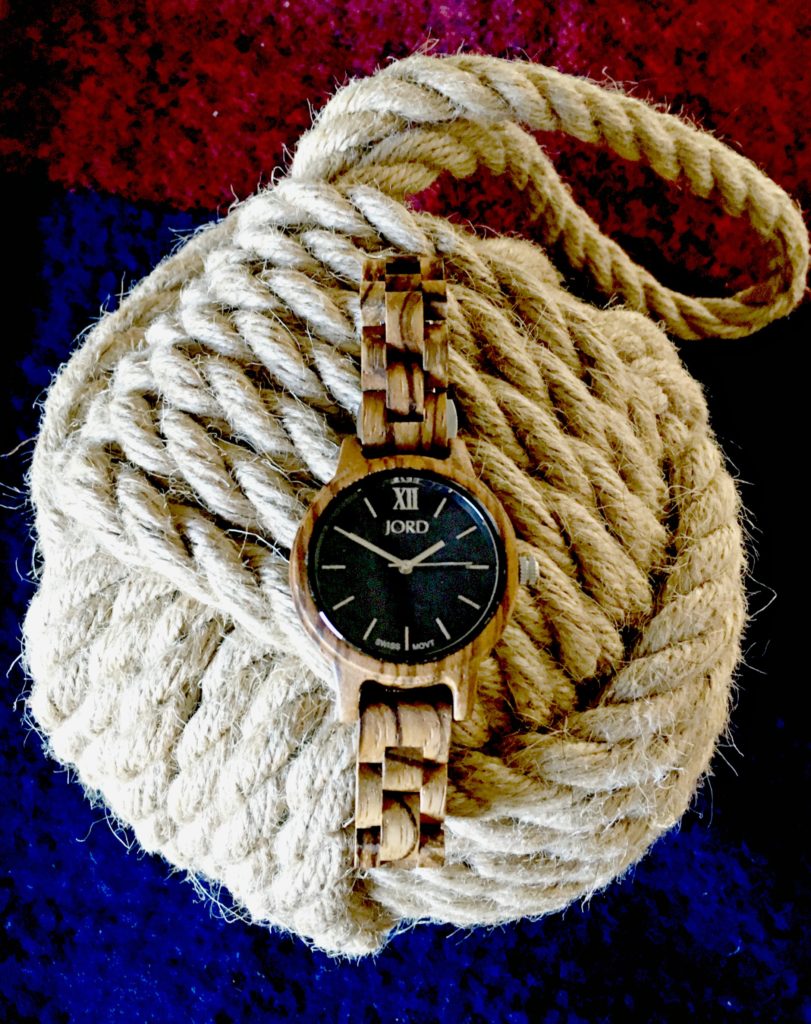 Choosing a watch was difficult, because each the women's watches are gorgeous and would look good with any outfit and for any occasion. I chose the Frankie Zebrawood and Navy. Just as my log home's decor is inspired by nature, I was drawn to this watch made of wood with a face the color of the lake we live on.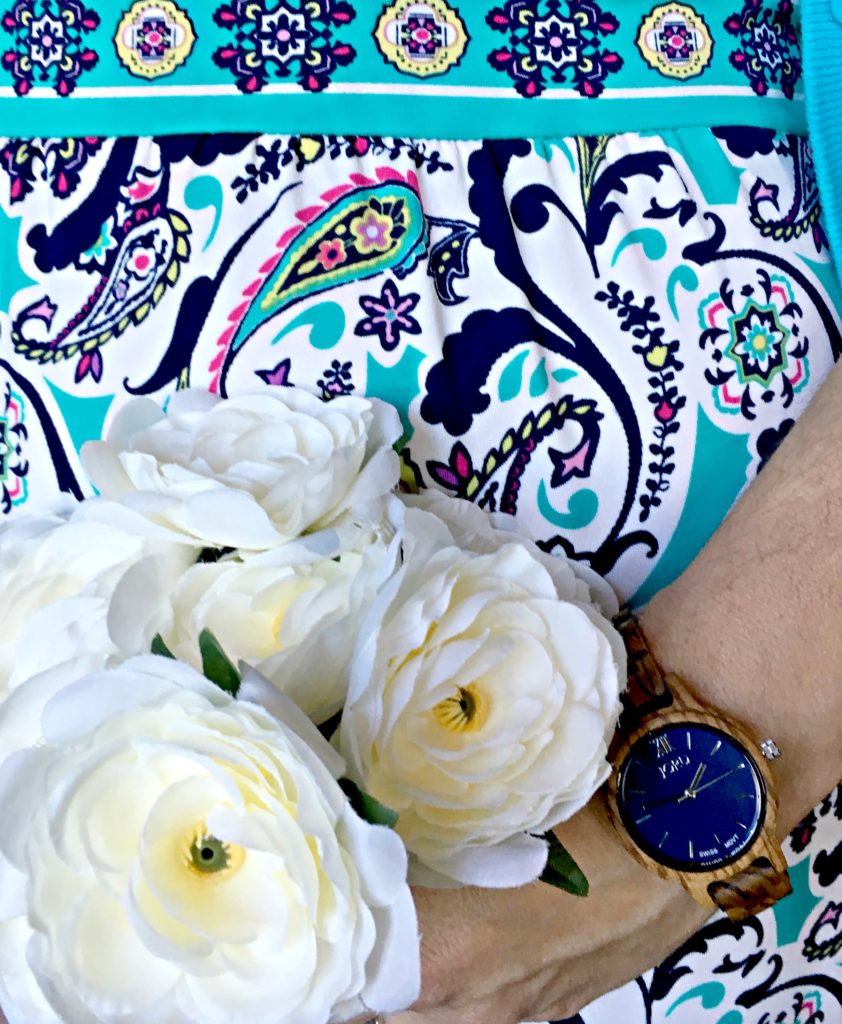 As a busy mom of five, a goal I have is to slow down and cherish the moments. One of our family mottos is "Don't Blink." It's a reminder to cherish our time building memories, enjoying time with family and friends, and remembering to even take time for Me.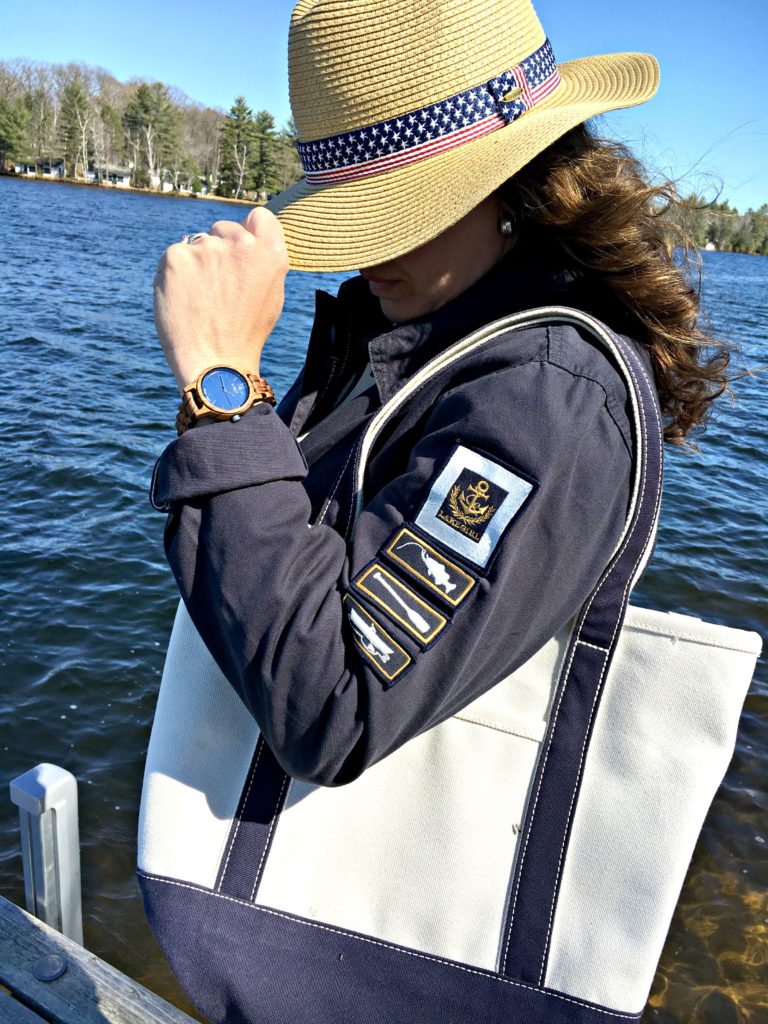 Time with Family
Living on a lake lends itself to lots of ways of spending quality time together as a family. We enjoy long days on the dock fishing, swimming and just hanging out. Water sports like kayaking, waterskiing, and wakesurfing on the boat fill our summer days.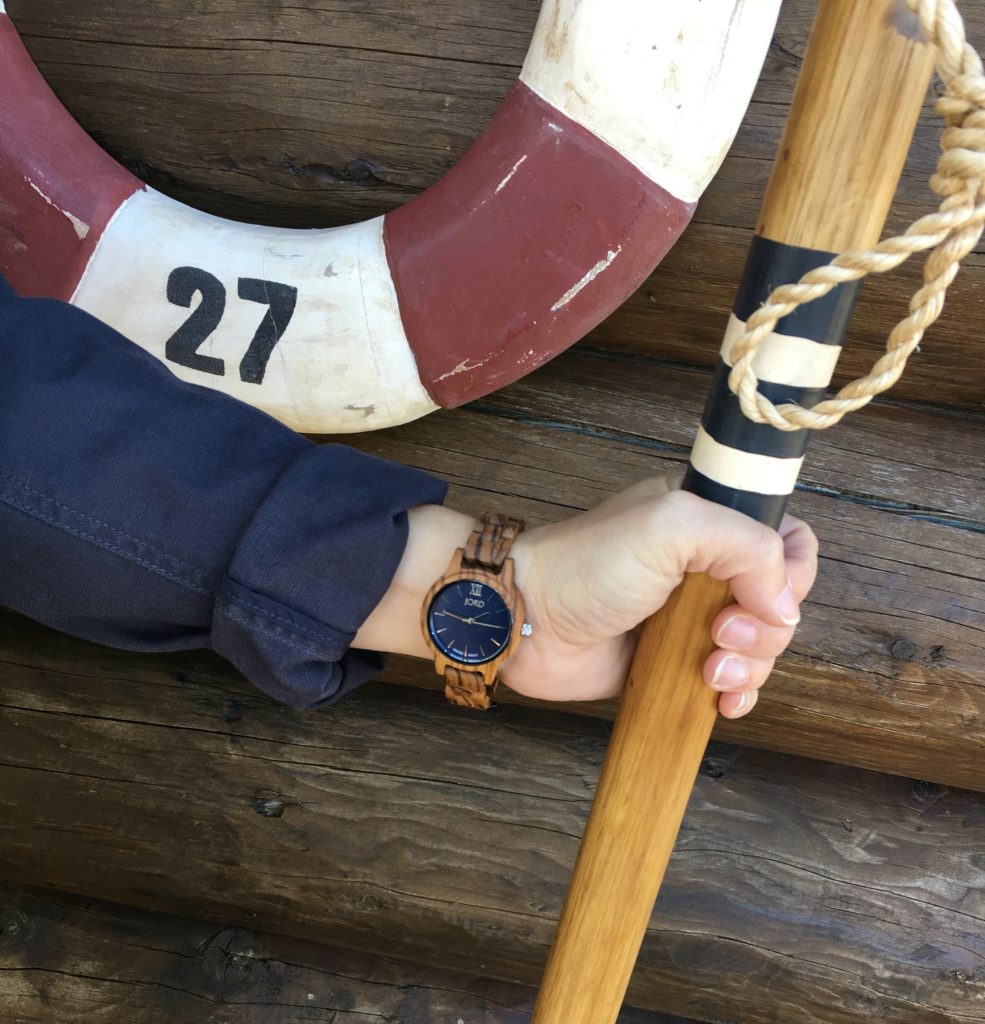 My JORD watch is the perfect accent to many of my outfits like this nautical coat I frequently wear on breezy days. As do all moms, I always have lots of items to carry for the family and a navy and cream canvas tote is perfect. A jacket, a tote, and my JORD  ladies watch and I am ready for a day by the lake.

Time with Friends
We have many visitors and guests come to stay over the summer. Entertaining family visiting for Memorial Day, Fourth of July and Labor Day is so much fun. I count the minutes until they come! Now I can count the minutes on my JORD Wood Watch.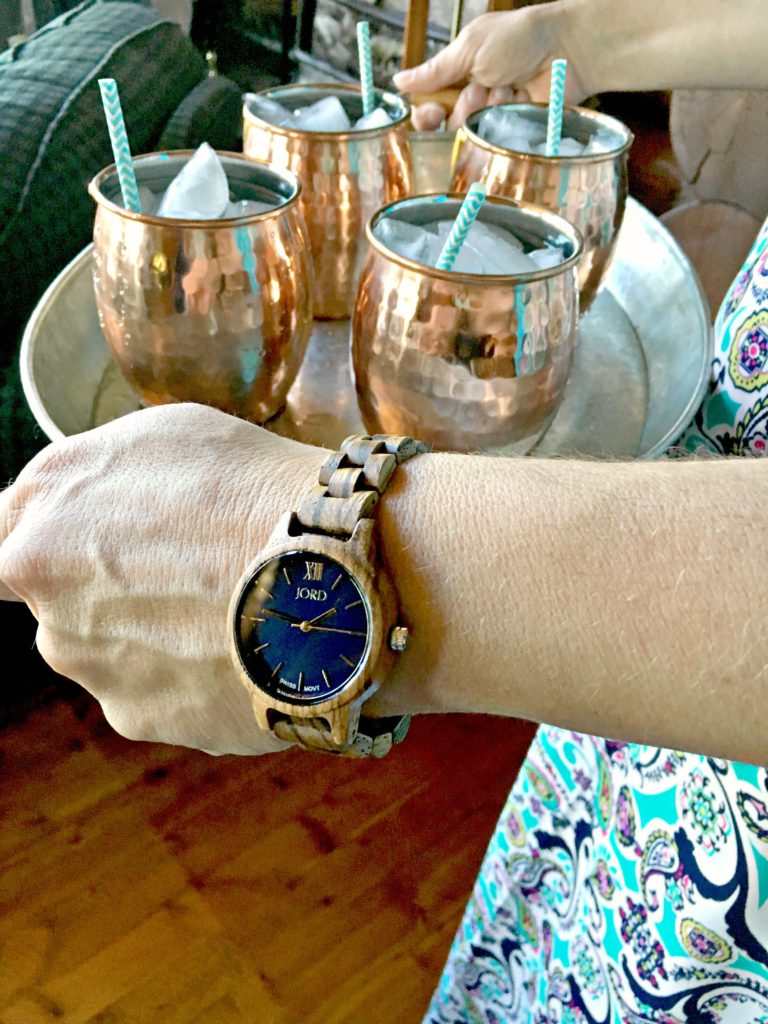 Being prepared for guests means having a signature cocktail, like Moscow Mules to serve. I like adding fun colorful paper straws and passing them out on a galvanized tray. The Frankie Zebrawood and Navy works well when I am casual by the lake or in a favorite sundress entertaining.
Time for Me
It's also important to make time for myself, to rejuvenate with the passions that feed my soul like relaxing with a cup of coffee and reading.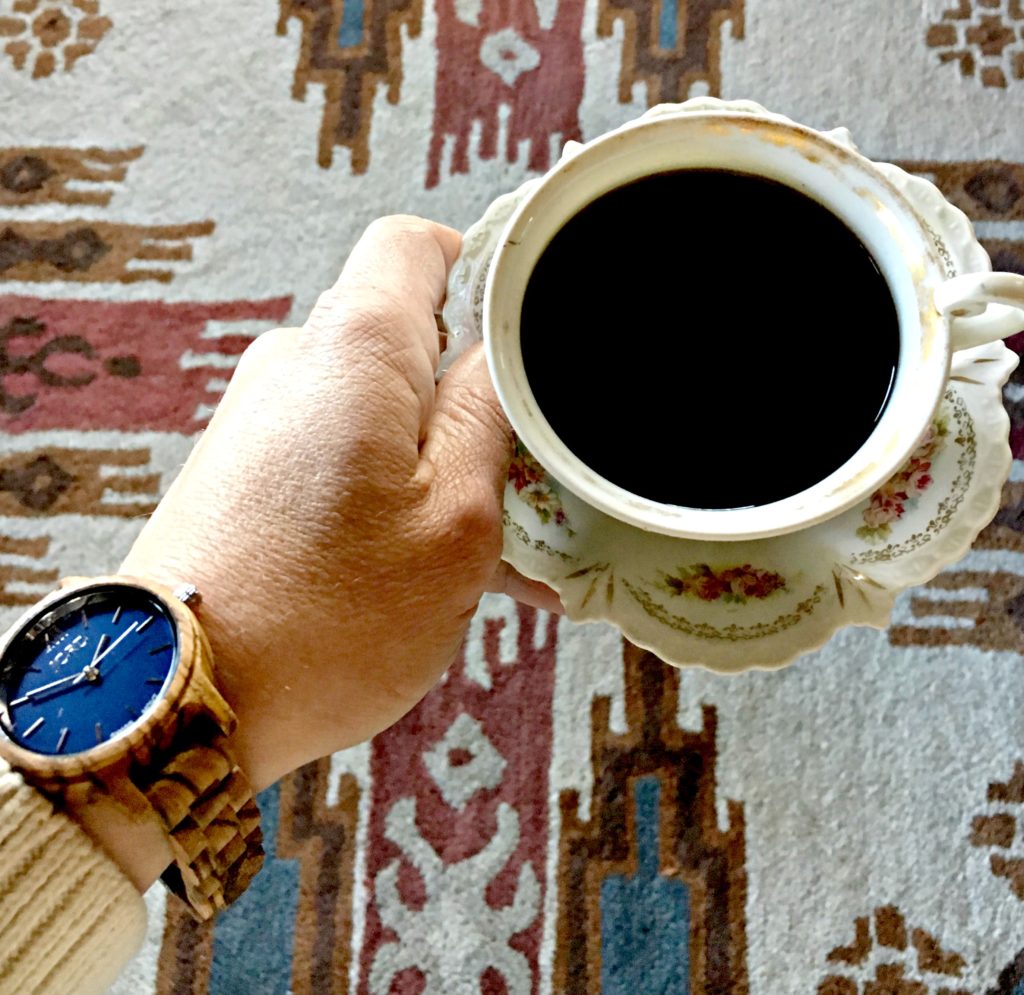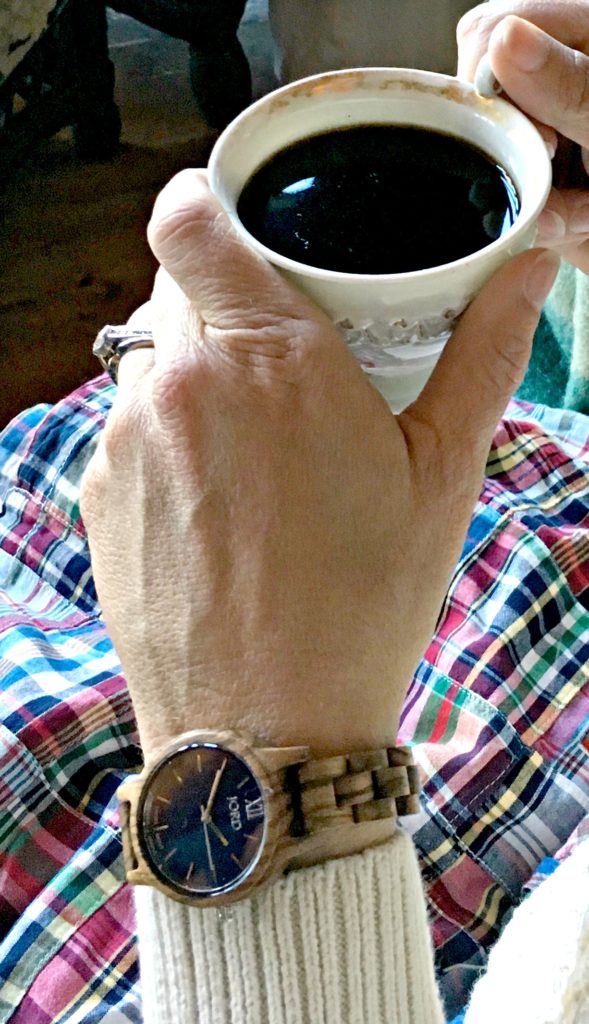 Giveaway
I'm excited to share that I have partnered with JORD for an exclusive offer. One lucky winner will receive $100 off their very own JORD Wood Watch! Everyone is a winner in this giveaway because just by entering you will receive a $25 voucher to use toward your purchase! Click the link below to enter!
Enter Here! Giveaway ends 5/28/17 at 11:59 p.m. Good luck friends!!
You can choose from JORD'S selection of ladies watches or mens watches. Choose one for yourself or to give as a gift. JORD watches come quickly in the mail and packaged beautifully. When you open the package inside is a gorgeous wooden box holding your new watch.