Our rusty, faded garden bench is new again with a coat of black spray paint and some pretty styling back in the front flower beds.
(Affiliate links are used for your convenience. Read my full disclosure here.)
The Before
As I started working on my gardens this year I looked at our fading garden bench and wanted to do something about it. It was looking blah and not like a spot I'd want to sit on. Bits of rust were starting to show and the original color was long gone.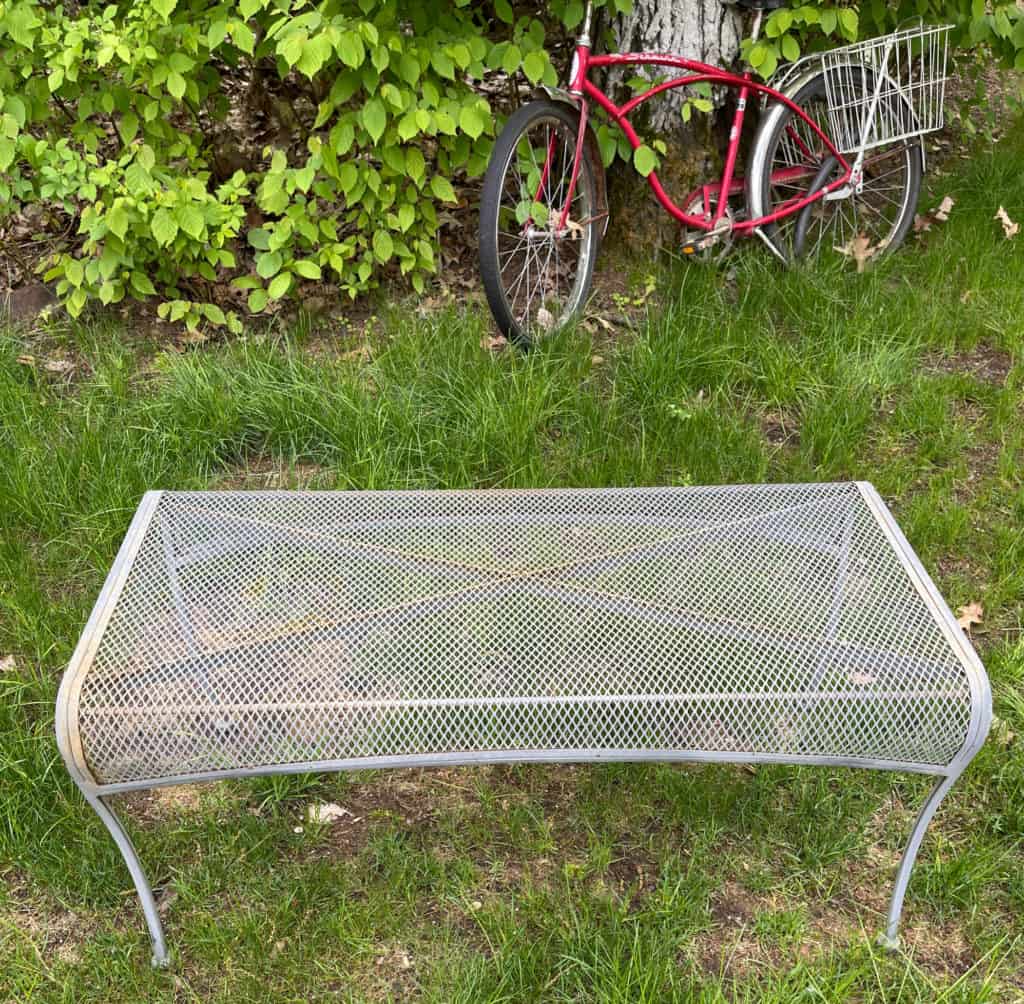 The Paint
I picked up some Rust-oleum 2x Ultra Cover paint and primer at the hardware store in black.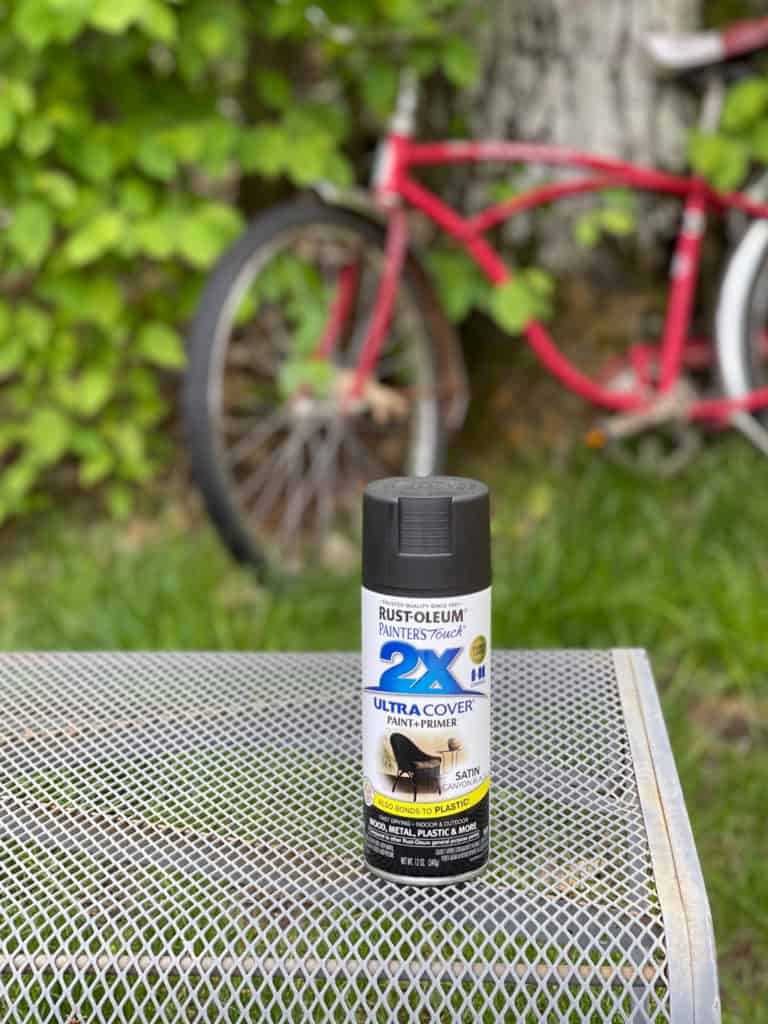 I moved the bench over into a grassy area of the woods on the side of the driveway to paint it. That way if any paint got on the grass it would be cut soon. It wasn't a windy day and I was far enough away from anything for the paint to blow on and hurt.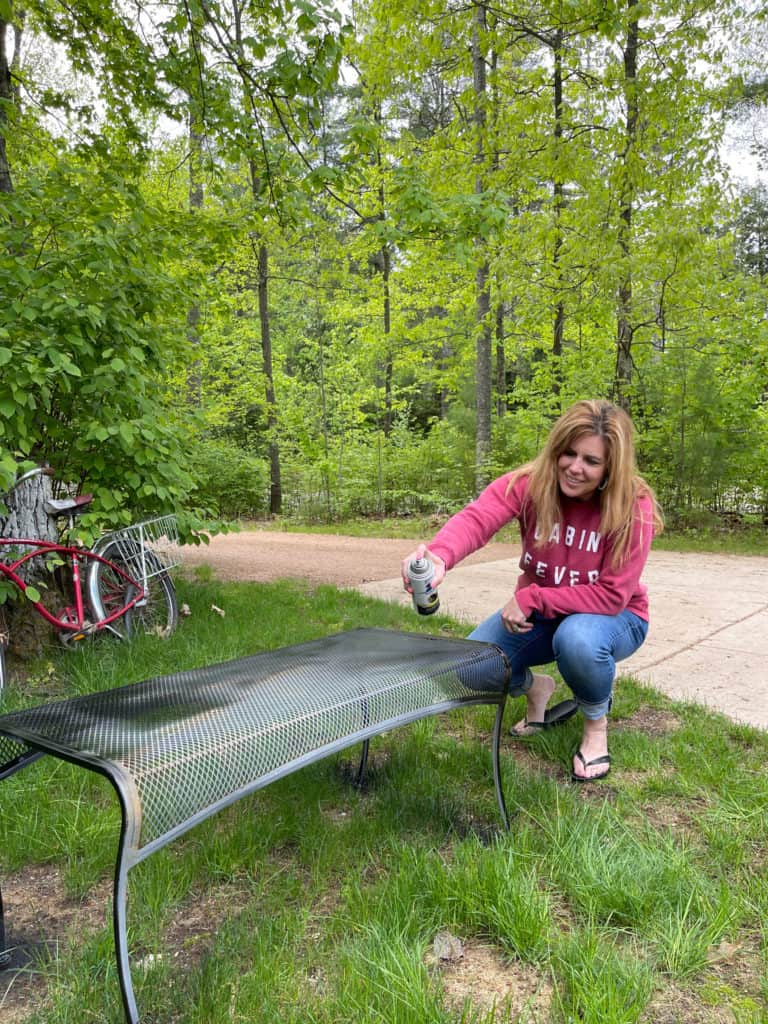 The Process
Any project I do needs to be three things: quick, simple and low on materials. This only took one material- the spray paint. It took minutes and may be the easiest DIY ever.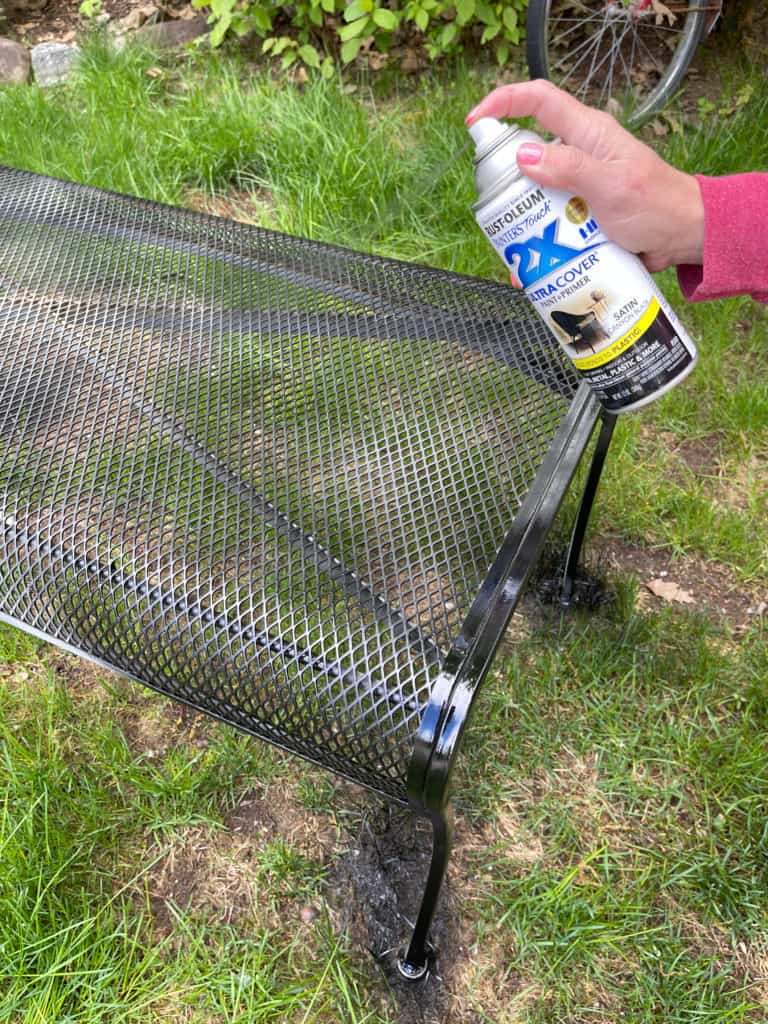 Styling the Bench
The bench dried quickly and then I moved it back into the garden in front of our birch tree.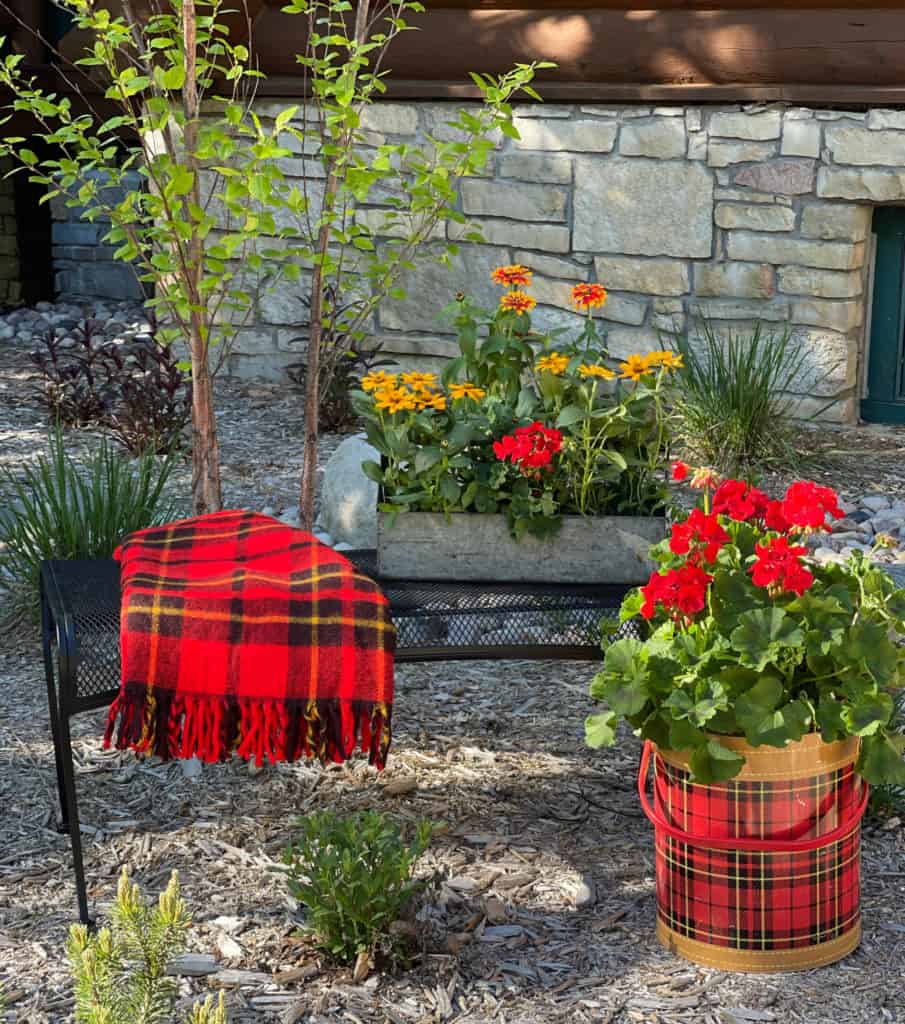 I set one of the blankets from my vintage camp blanket collection on one side to use if sitting there when the sun is not shining on this spot. It can get cool in The Northwoods of Wisconsin even in the Summer.
A vintage galvanized tote holds some red and yellow flowers. I had my husband drill some holes in the bottom of the tote so water could drain out after I planted the flowers.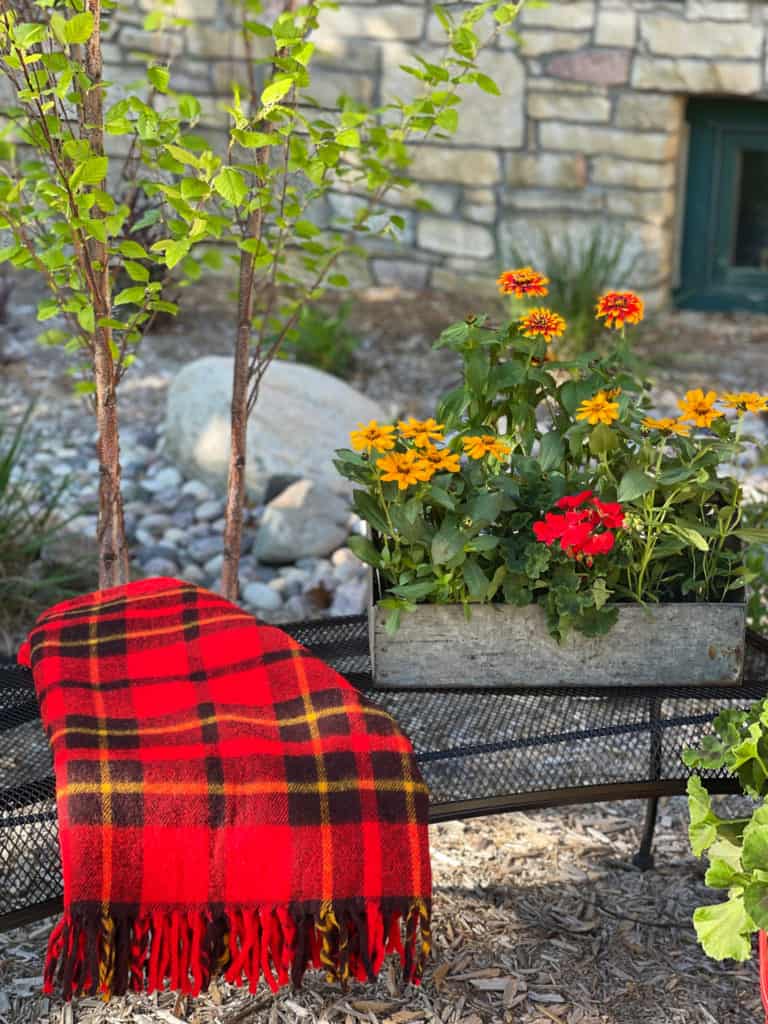 One of the easiest ways to do planters is to just drop in a potted plant like I did with this geranium. I added it to one of my vintage Skotch Koolers to keep with the red and yellow theme.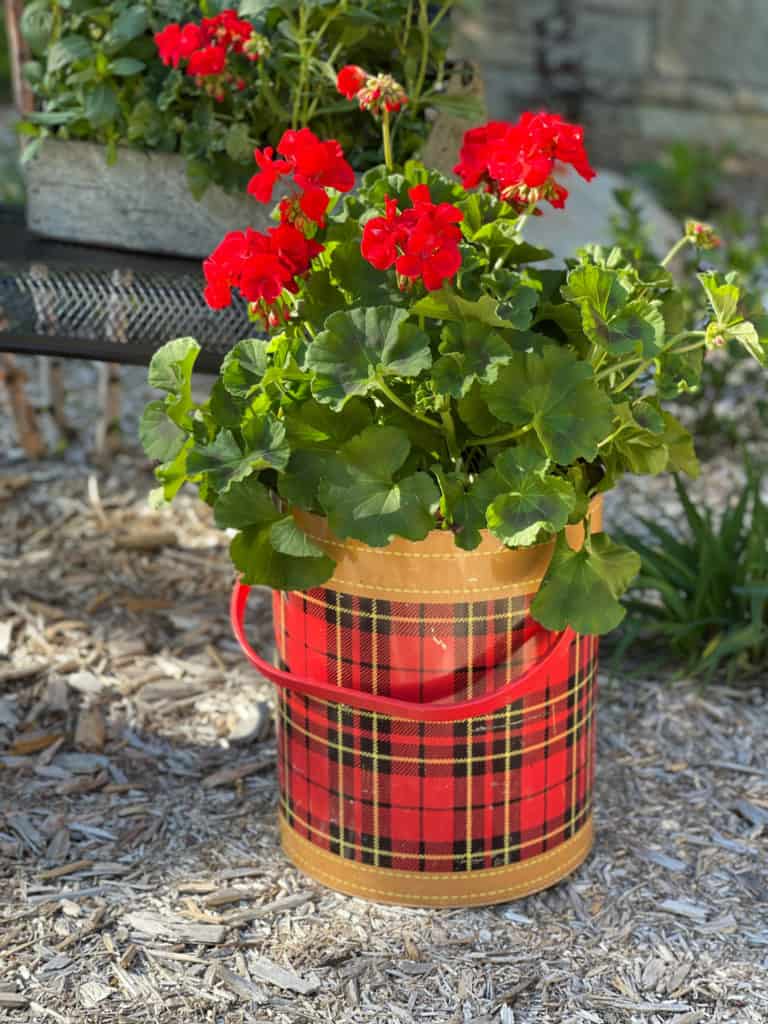 I feel like I have a brand new bench after only spending a little bit of time and not much money. Repurposing the bench instead of looking for something new to replace the fading one, was a great idea!
FOLLOW ALONG
Instagram ~ Facebook ~ Pinterest ~ Twitter ~ YouTube ~