Read along with me this Summer. If you can't wait to start or you are looking for inspiration, here's what I'm reading this month.
(Affiliate links are used for your convenience. Read my full disclosure here.)
It's time to share what I'm reading this month! It's one of my favorite posts to do each month because I get so excited about books!! I read four books each month and have found a way to describe how I do that easily.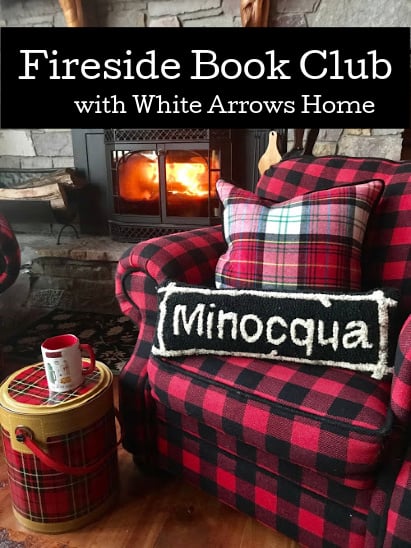 Last month I started a Facebook group where we talk about books and share other favorite reads and recommendations. I'd love to have you join if you haven't already! Request to join the Facebook group here.
I'd love to have you read along with me each month. Choose one of the books or try them all. Here's what I've chosen this month and how I fit reading into my day.
Quiet Time Book
I love to start each day curled up in my buffalo plaid chair sipping my coffee (strong, black and decaf) while reading a chapter from a book that helps encourage my faith.
Every few weeks when I'm at our local Walmart I'll look through the book aisles. Recently I found When Women Pray by T.D. Jakes.
The book is all about the power in prayer. Bishop Jakes takes us through the lives of 10 women in the bible. I love how the book is described as encouraging women to dream like their daughters do and pray like their grandmothers did.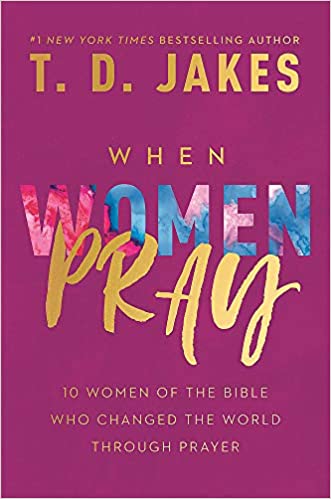 Read When Women Pray with me!
Wait Time Book
I love listening to Podcasts (Have you listened to mine? The Cabincast.) A few months ago I was listening to one of my favorites, the Ed Mylett Show. He was interviewing Rich Diviney. It was one of the best interviews I've ever heard, full of practical information. Even though the title of the episode was Secrets to Perform Like a Navy Seal (and I'm not going to be a Navy Seal), it had so much valuable information in it on performing well personally in all aspects of my life I knew I wanted to get his book.
This month I'm so excited to read The Attributes: 25 Hidden Drivers of Optimal Performance by Rich Diviney.
I've since listened to that podcast several more times when I told my 18 year old son how much he would love it. And I then told my husband how much he would love it. They both agreed it was inspiring as I listened with each one of them on a car ride.
Each month I choose one personal development book to read. I like to read these physically and not listen to them on audio because I love to highlight and underline.
I keep this book in my bag in the car so I always have it while I'm waiting at appointments or at my kids' practices.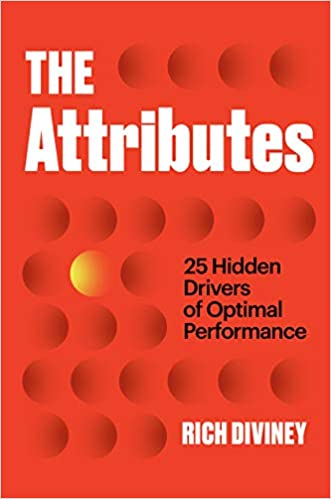 Read The Attributes with me!
For the Love of Reading
Once in a Blue Moon Lodge by Lorna Landvik is my pick this month. I was drawn to the "Northwoodsy" sounding name and fun cover. I found it when the kids and I went to our local book shop to choose a few new books for Summer.
Do your kids love to read? My kids do and I love it!! I wrote about the books my middle school son loves in this post. Here's a reading log for your kids to use this Summer. And here's a reading log for you too! Just print off and start reading!
My first introduction to Lorna Landvik was when the book club I was in over 15 years ago read her novel Angry Housewives Eating BonBons. It was a fun one to discuss over wine (and bonbons) at book club!
My pick this month, Once in a Blue Moon Lodge, is a story full of wonderful characters and a family story woven into a camping getaway and a trip to Norway. It sounds like the perfect Summer read!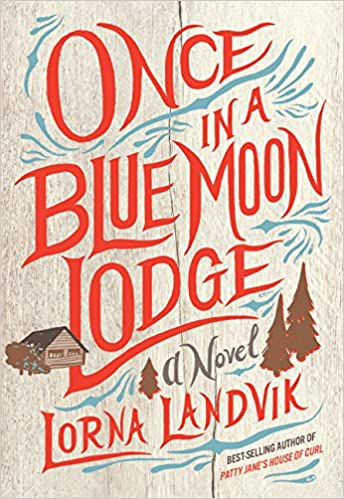 Read Once in a Blue Moon Lodge with me!
Chore Time Book
I'm spending a lot of time in my gardens this time of year and I love listening to audiobooks while I work. They help the time go faster when I'm doing any chores or long drives.
I typically choose to listen to historical fiction, but not always. I'll listen to best sellers and books recommended by friends and followers.
One of the reasons why I love listening to historical fiction is because I can hear the way accents sound and words and names are pronounced from different countries.
The Paris Library by Janet Skeslien Charles is my chore time book this month. A book set during World War II and set in a library had my attention right away.
The story goes back and forth between 1939 and 1983 wrapping a story around the librarians at The American Library in Paris and all they did to save the library during the occupation.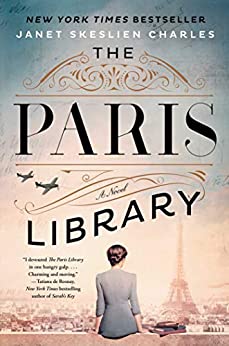 Listen to or read Paris Library with Me!
My tips for fitting more reading in your life can be found in this post.
Want More Suggestions?
Here are reading suggestions from pasts posts. My Pinterest Board called "What to Read Next" helps me save my future reads to remember later. You can start your own board today with the photos from my post as a quick reminder when you are looking for what to read. Be sure to let me know any of your suggestions to add to my board.
FOLLOW ALONG
Instagram ~ Facebook ~ Pinterest ~ Twitter ~ YouTube ~