Follow this simple to tutorial for how to make your own glass cloche decor craft project to give an elegant way to display treasures.
(Affiliate links are used for your convience. Read my full disclosure here.)
I'm excited to join Chloe of Celebrate & Decorate as she hosts a talented group of craft bloggers for a monthly project share. Find the full list of participants and links below.
When Chloe talked to me about her hop idea I jumped right on board. An idea had been cooking in my head for several months for making my own cloche glass domes. I have always thought they were beautiful and loved how they highlighted special treasures like giving a beloved photo a frame so this game me the push I needed to try it.
If you are coming over from my friend Andrea at Design Morsels, don't you just love her project? I'm so glad you came to visit me here at Camp Paradise! I hope you will become a regular visitor!


Camp Paradise is our lakeside log cabin home in The Northwoods of Wisconsin where my family lives surrounded by pine and birch forests on the shores of a gin clear lake. White Arrow Signs point your way throughout our community. The nostalgic signs inspired my blog name.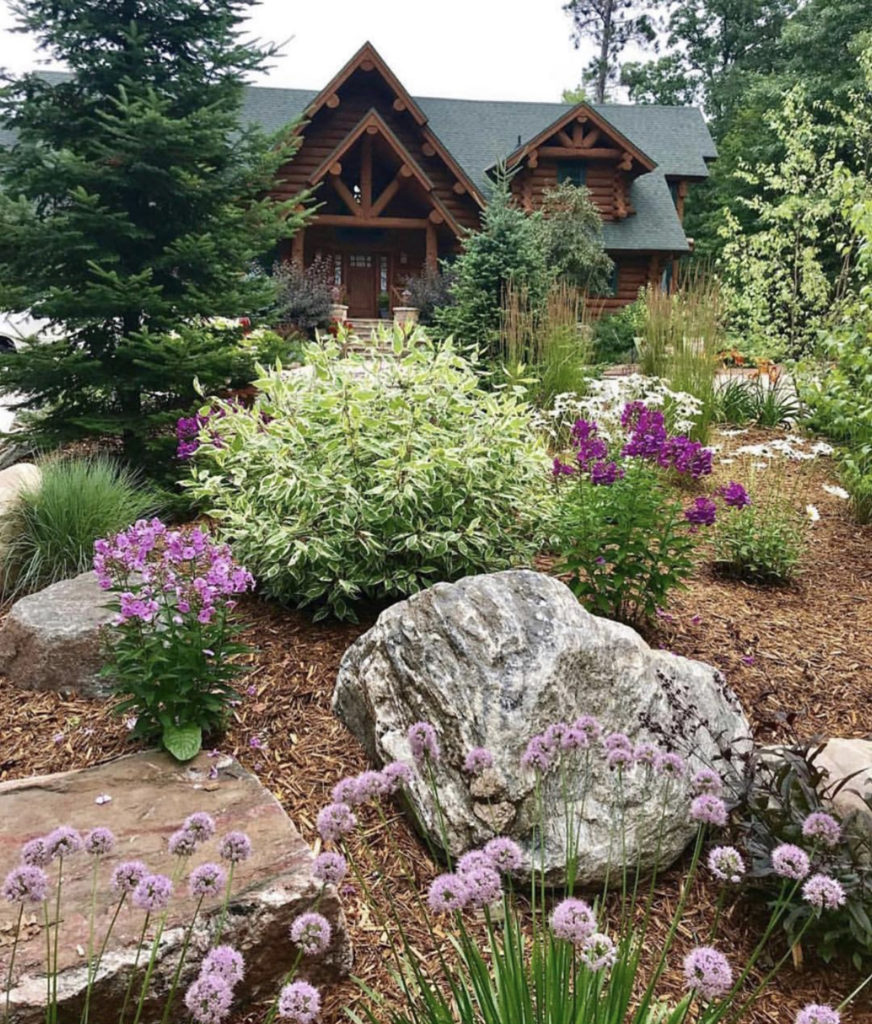 I enjoy sharing and connecting with others over on my Instagram feed and I am often swooning over photos styled with cloches. What is a glass dome called? A cloche. It's a glass dome often shaped like a bell with a knob on top. They give protection and a focal point to what is underneath. There may be a vintage find, family heirloom, treasure from nature or some seasonal scene.
I decided to try and make my own. I found three glass vases at The Dollar Tree (where everything is truly only $1!) Then I picked out a few knobs to add to the top when I flip the vases upside down to make a cloche dome. This project was so quick, so simple and so inexpensive!!
Putting it Together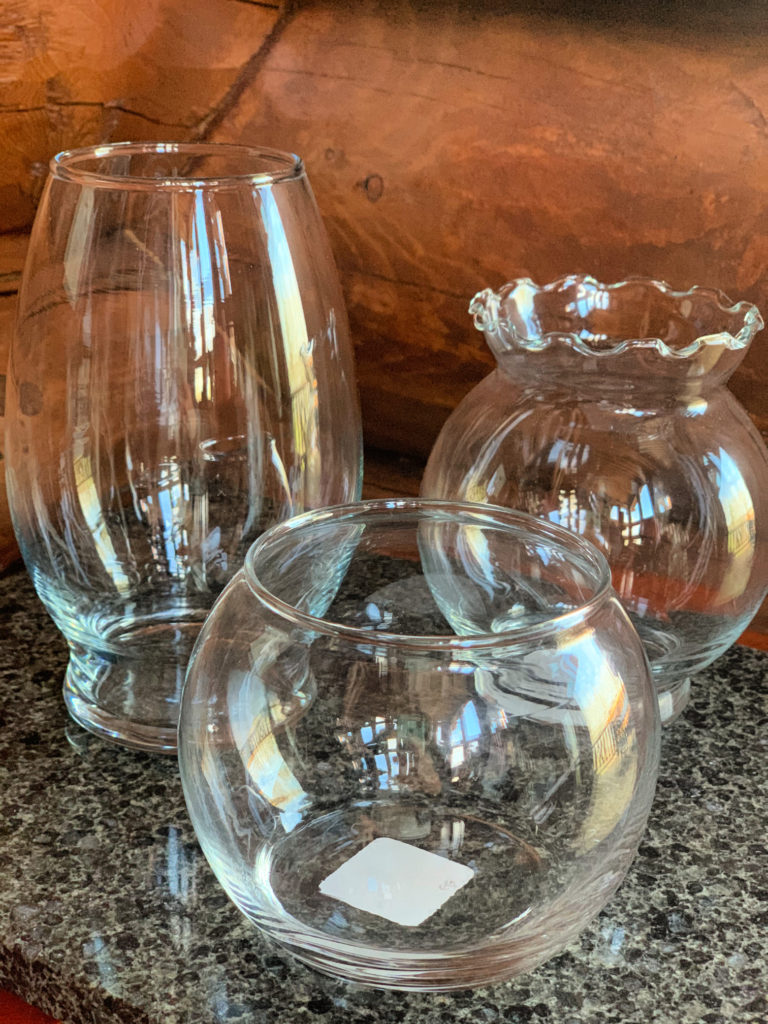 I gathered some favorite small items from around the house that I thought I might want to display inside each dome.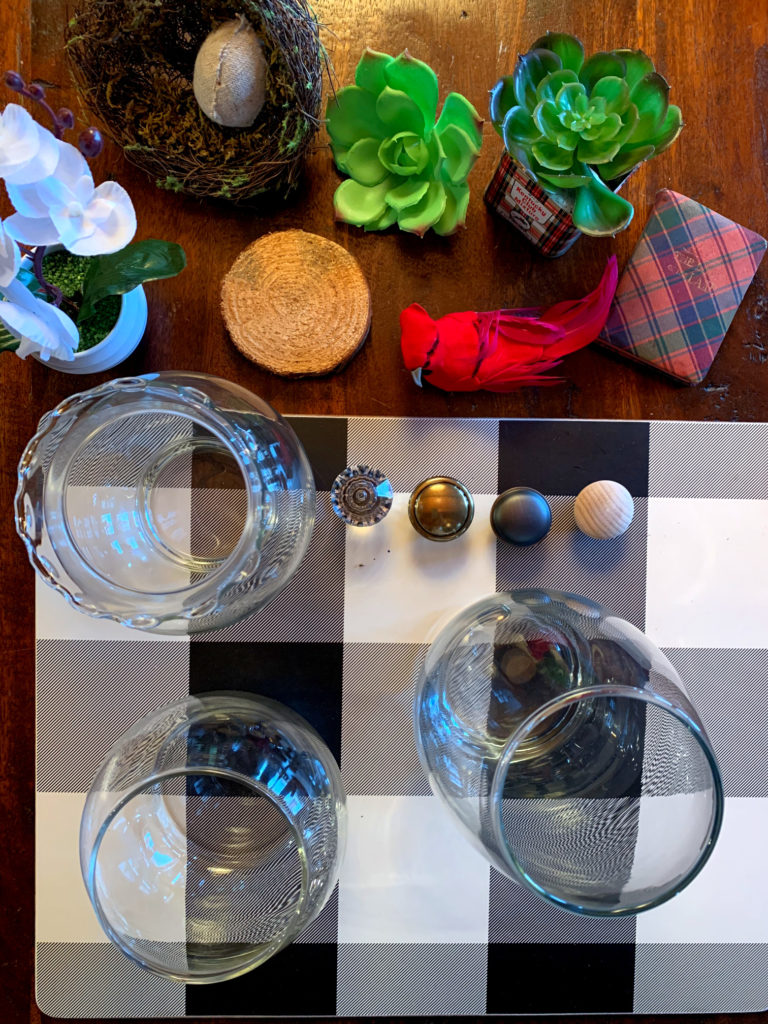 Rather than do all the knobs the same, I chose a few different styles.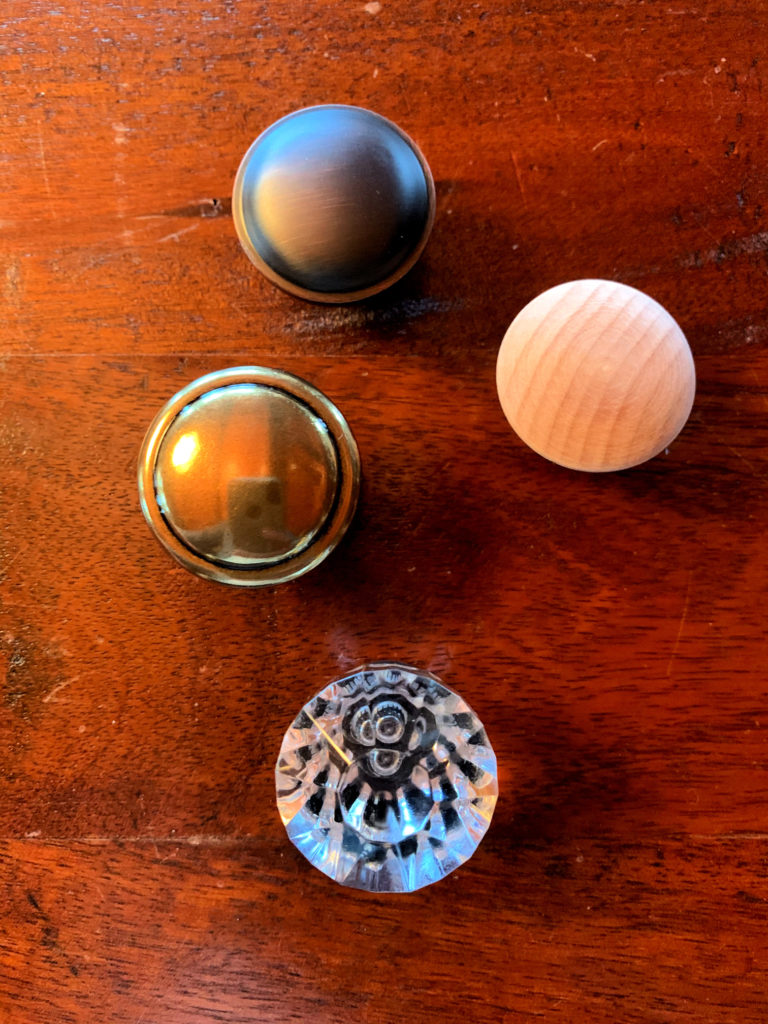 Then I simply glue gunned them to the top. To get a better seal, I could have used some super glue, but these won't be moved or messed with so the glue gun will work fine.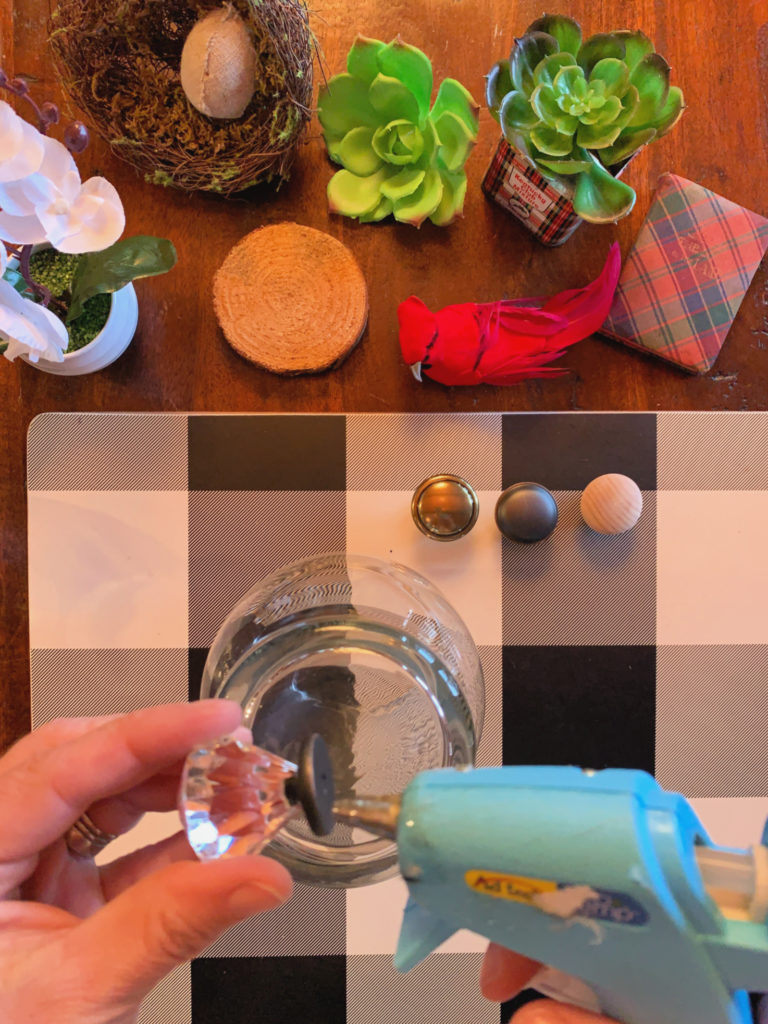 How to Decorate a Cloche Glass
The final result is better than I imagined! I love how they look in vignettes around our home.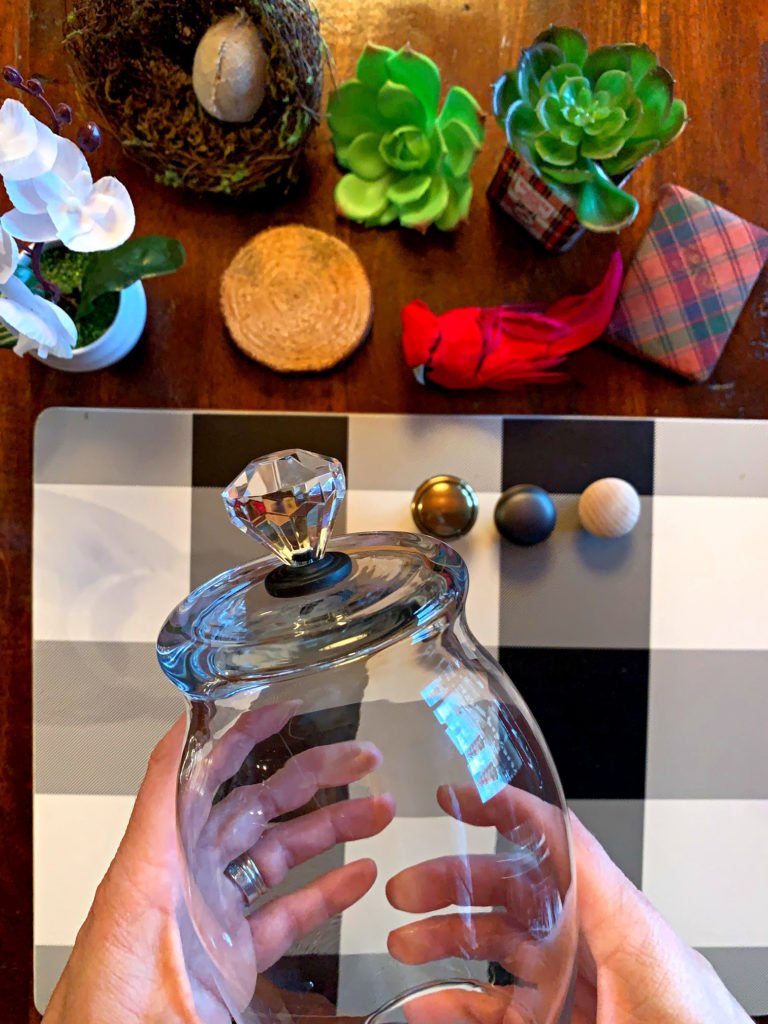 On the taller, thin vase I added the crystal knob. Then, I put a small faux orchid I found at the Dollar Store attached to our Ace Hardware. So this beautiful display cost under $5!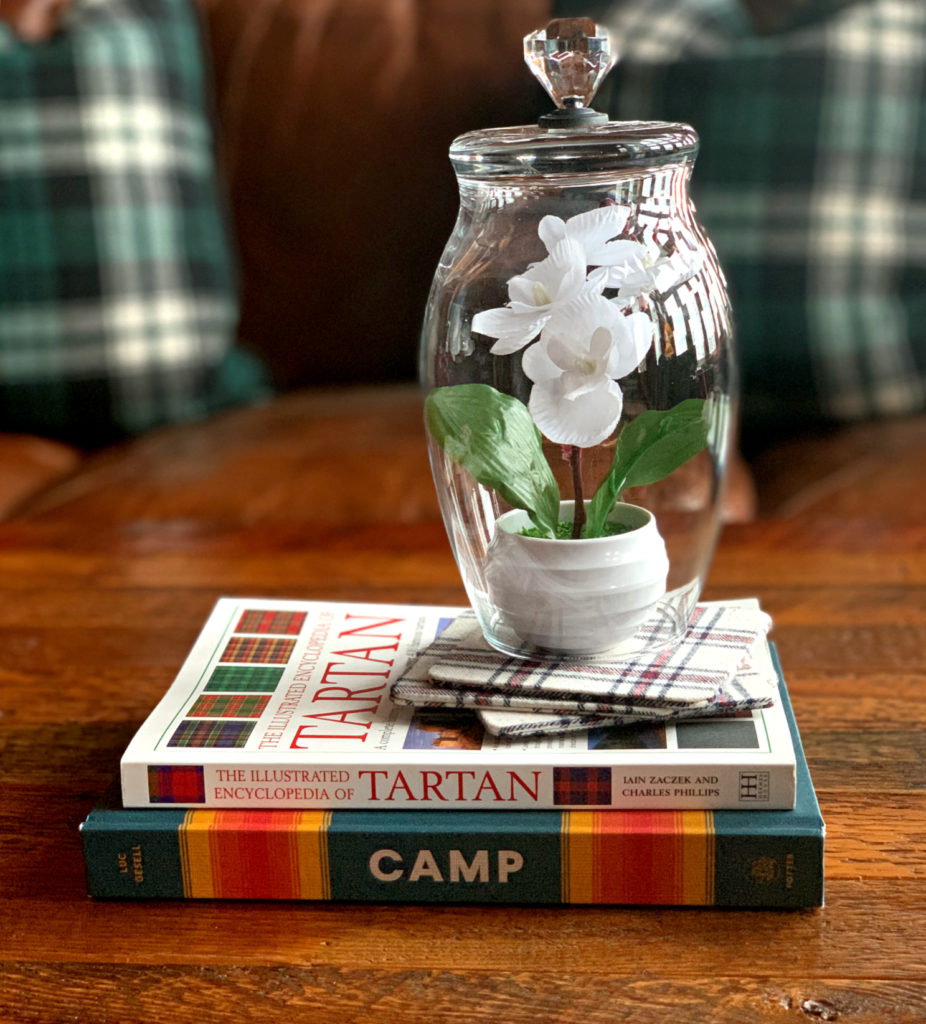 Here's another project I made recently that was also inexpensive and easy.
The vase with the ruffled top got a brass knob on top.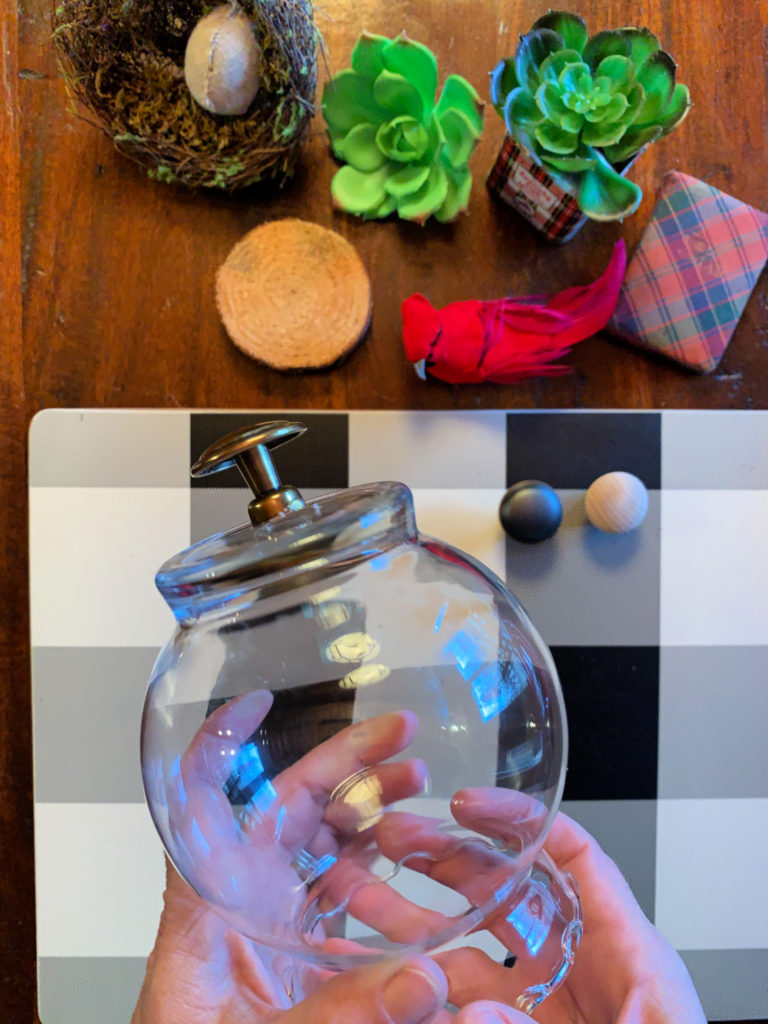 Inside I put one of my favorite antique finds. I collect plaid books, especially copies of Sir Walter Scott's Lady of the Lake. Two of my Scottish Clan books I recently scored on Etsy, were stacked on my desk. I set a small wooden circle on top of the books. Then, stood my small book on the wood base and covered it with the cloche. I love to incorporate vintage collections into my decor in unique and fun ways! See more here.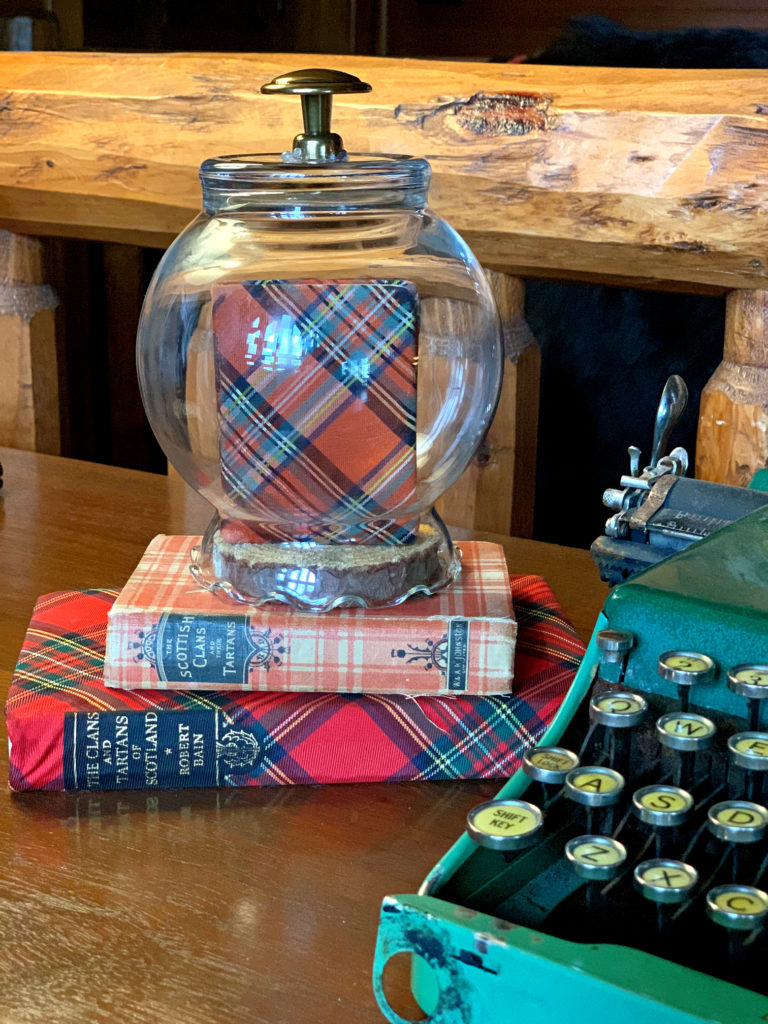 To the top of the tiny round vase I black knob.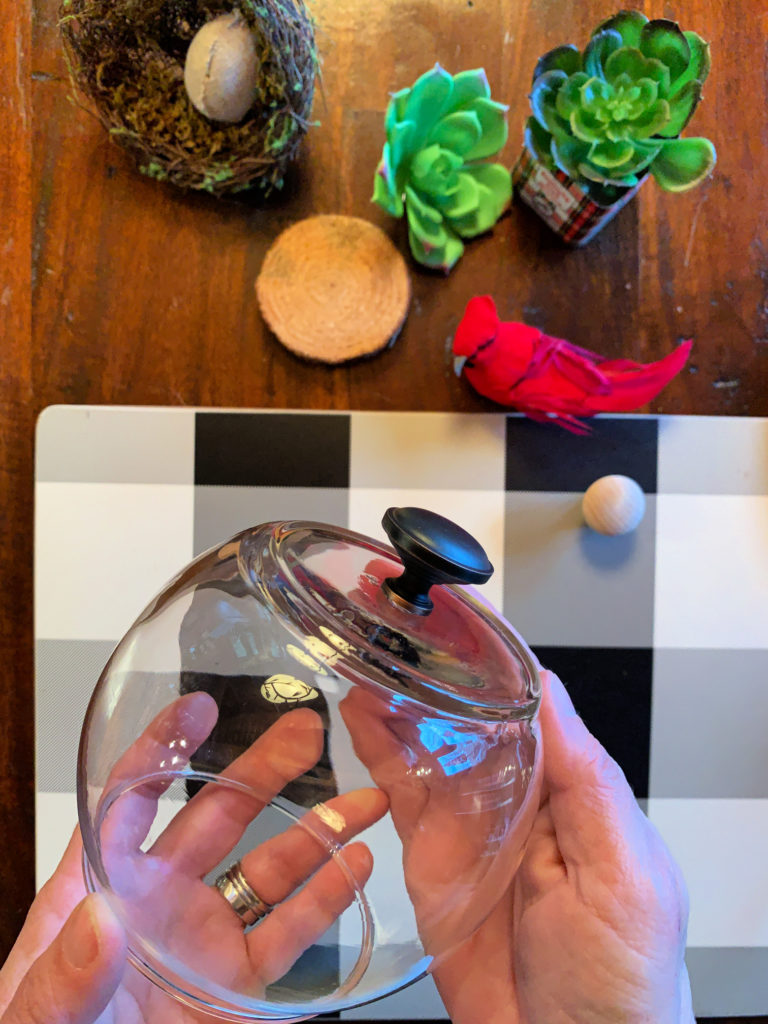 To make a base for this cloche I set down one of my Iroquois Pottery striped dishes. I set a succulent on top and covered it with the glass dome. The succulent was another fun Dollar Tree find. You can use a real succulent too to make a cloche terrarium. Another beautiful decor combination for under $5 and it took minutes to make! See more of my pretty ideas for decorating with succulents in this post.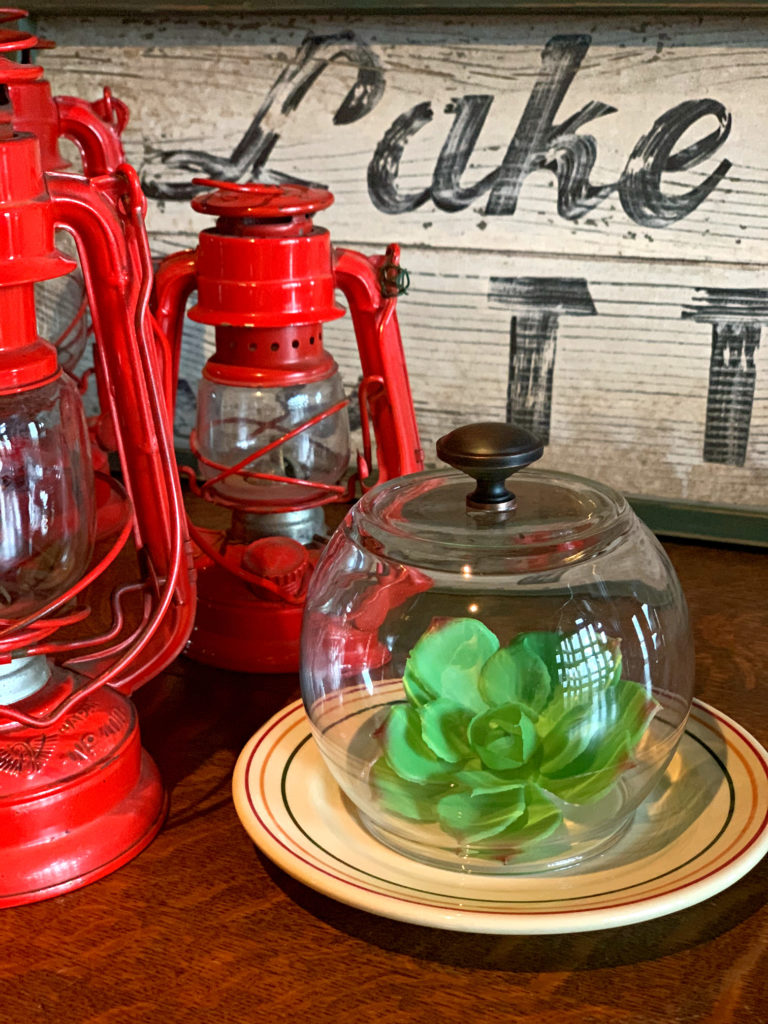 I used the same style cloche to cover a bird's nest and set it on our bookshelf by a vintage fishing creel.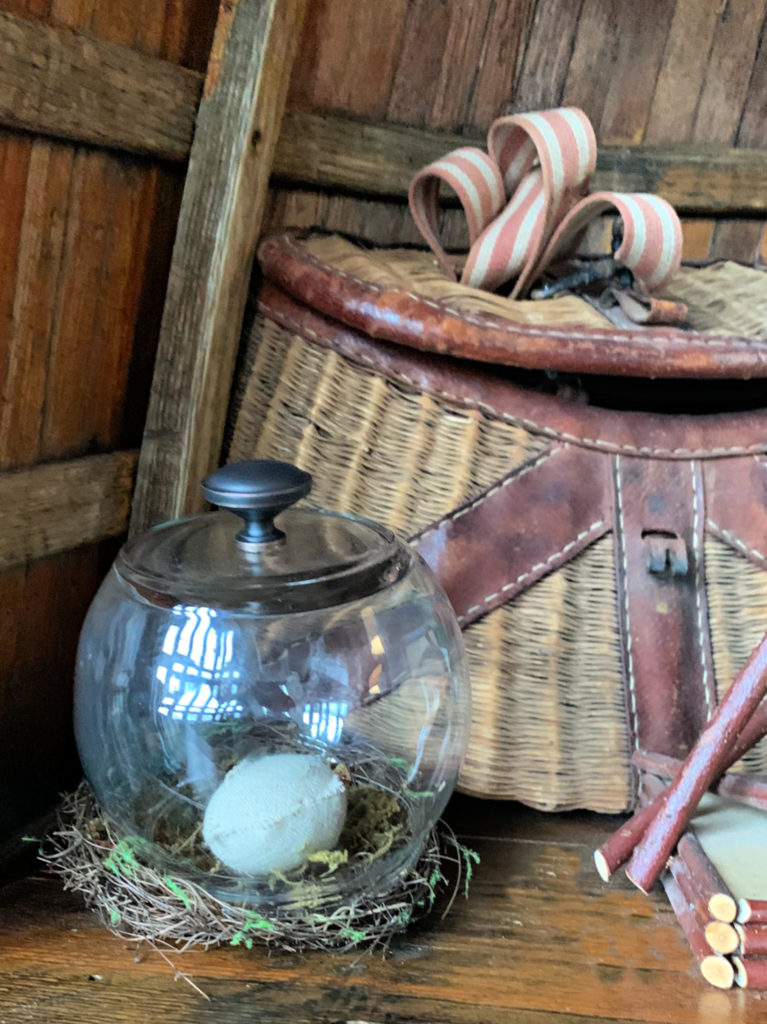 Watch My You Tube Video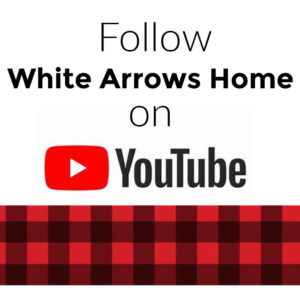 Thank you so much for visiting! I hope you have found inspiration for your own home! Next, you will head over to Cynthia's house at Create With Cynthia. Find the full list of participants and links below.
FOLLOW WHITE ARROWS HOME 


Instagram ~ Facebook ~ Pinterest ~ Twitter ~ YouTube