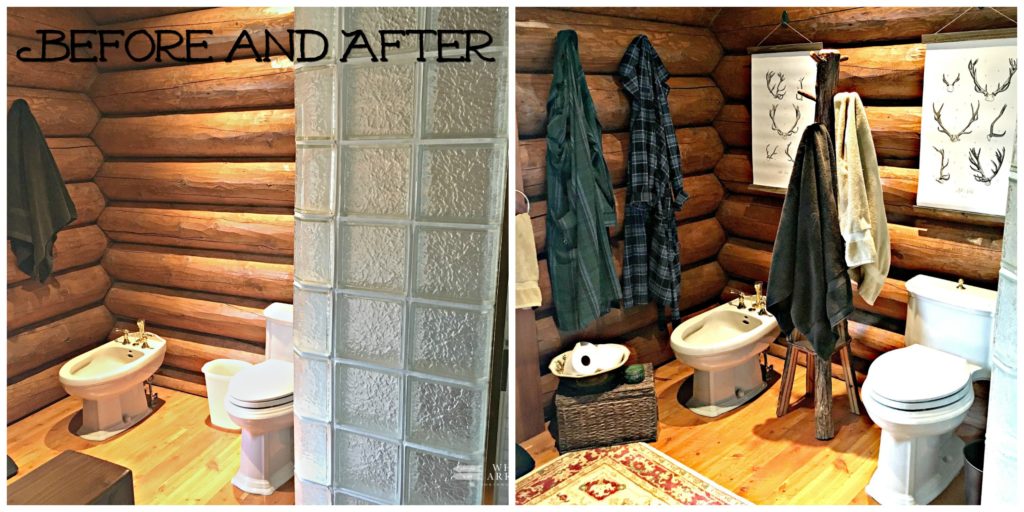 Our Master Bath was a room that I been wanting to add personality to since we moved into our home. The room was already beautiful because of the log walls, hardwood floors and tiled shower, but it needed some style.
(Affiliate Links are shared for your convenience, read my full disclosure here.)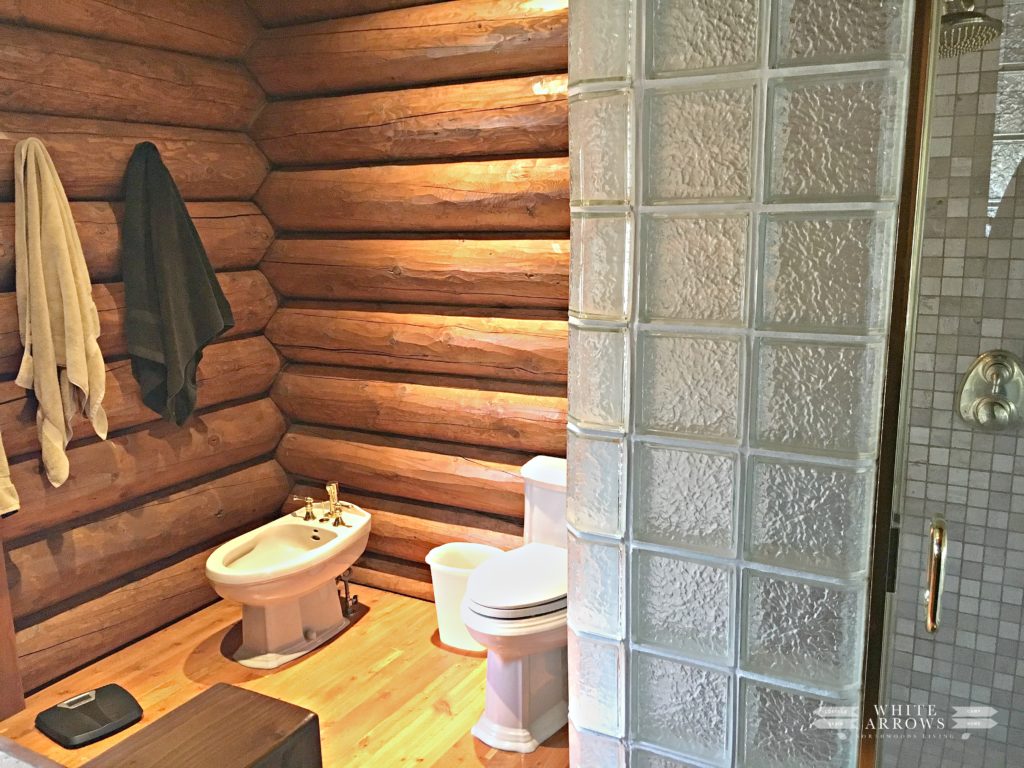 One of the things that the bathroom lacked was enough spaces to hang towels. I love to "shop" my house and see what pieces might work in new ways in new places. I brought one of our coat racks from the entry way in to use as an extra towel rack and fill in the space between the toilet and bidet. I used the wall hooks to hang our flannel robes. Every log cabin bathroom needs flannel robes, don't you think so too? I love the plaid against the wall.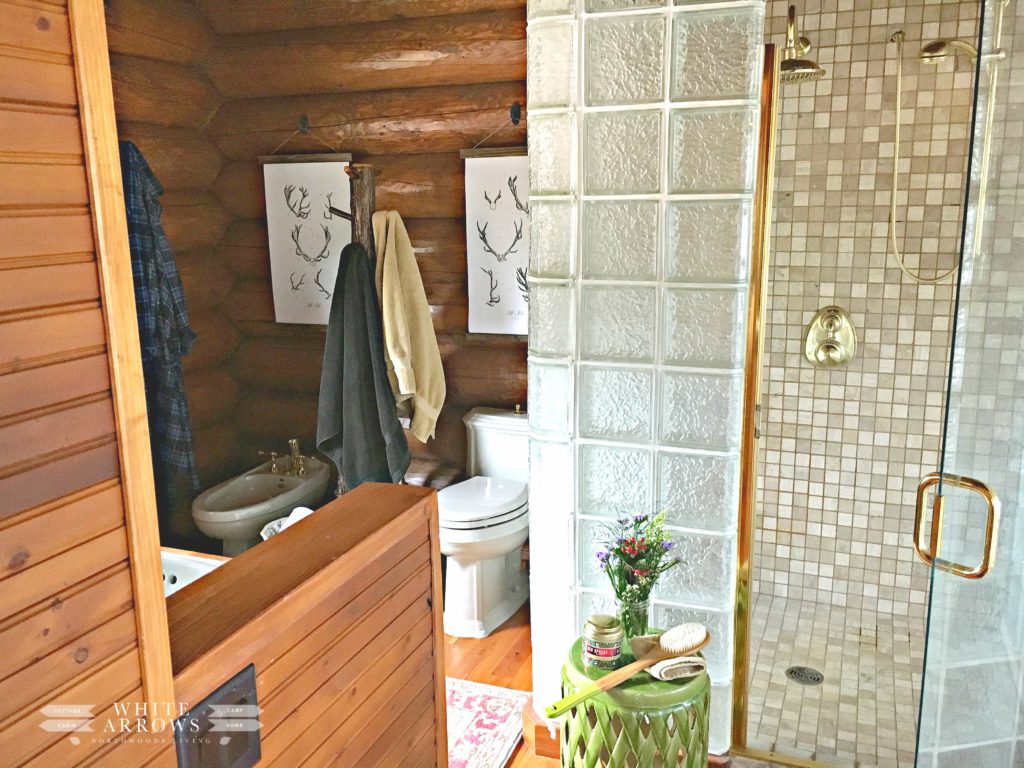 I found a pretty garden stool to set just outside the door. I wanted our bathroom to feel calming, spa like and pampering. Adding some flowers in a mason jar, a candle and special sponges does just the trick. A copper tub holds fresh towels.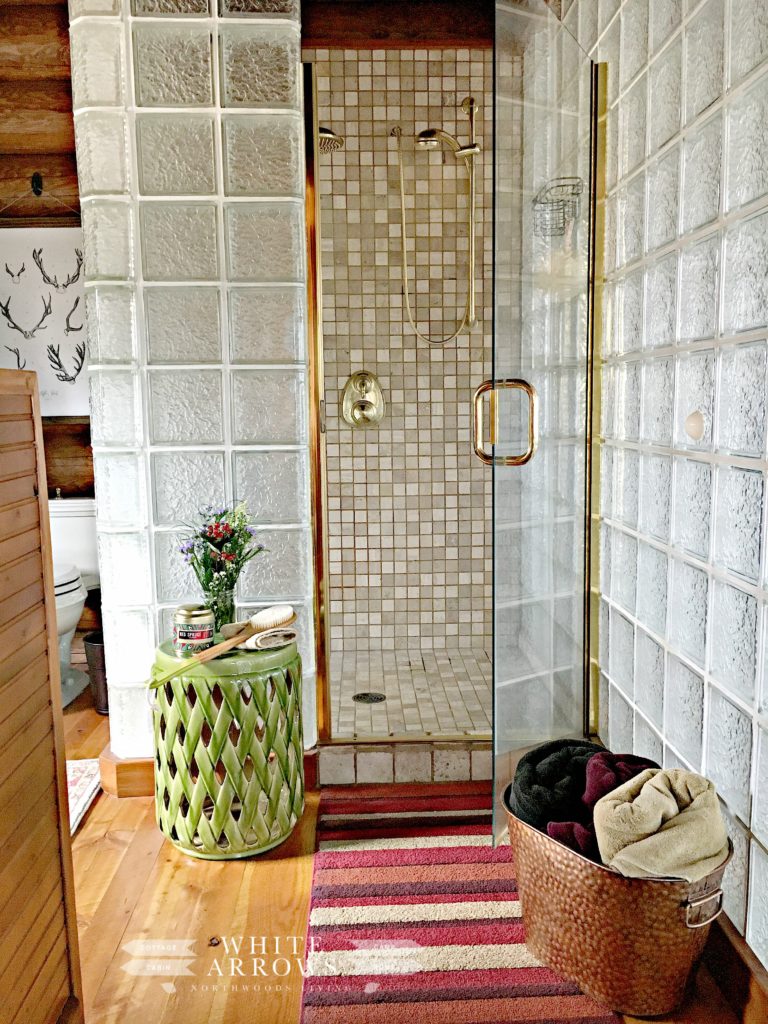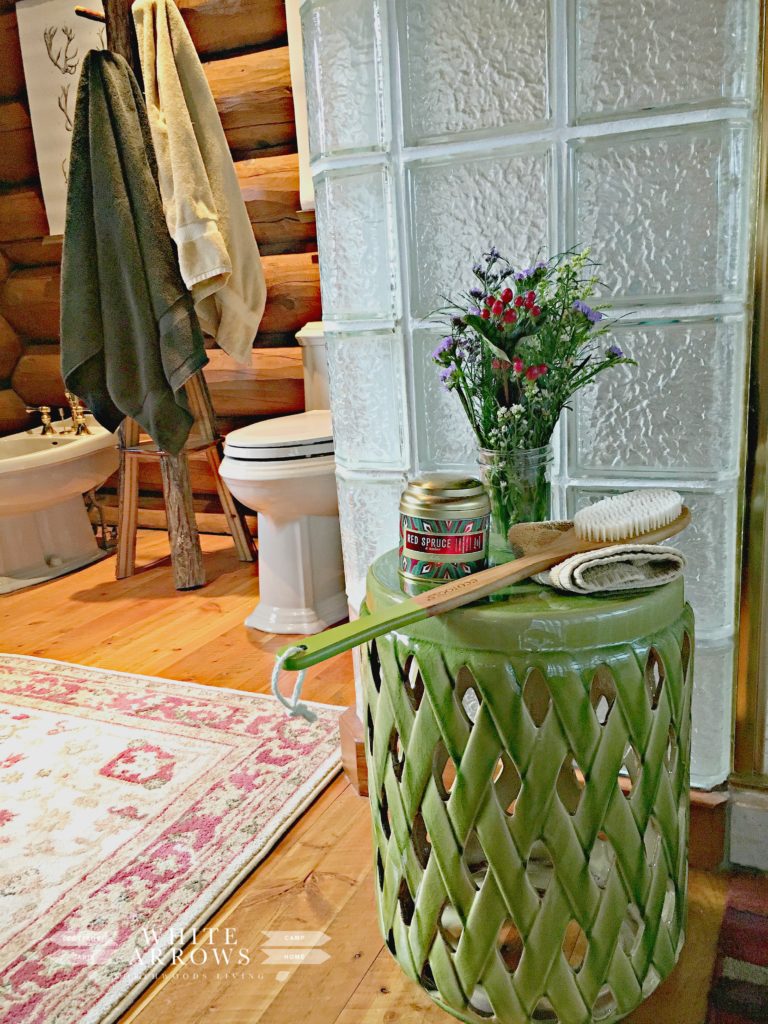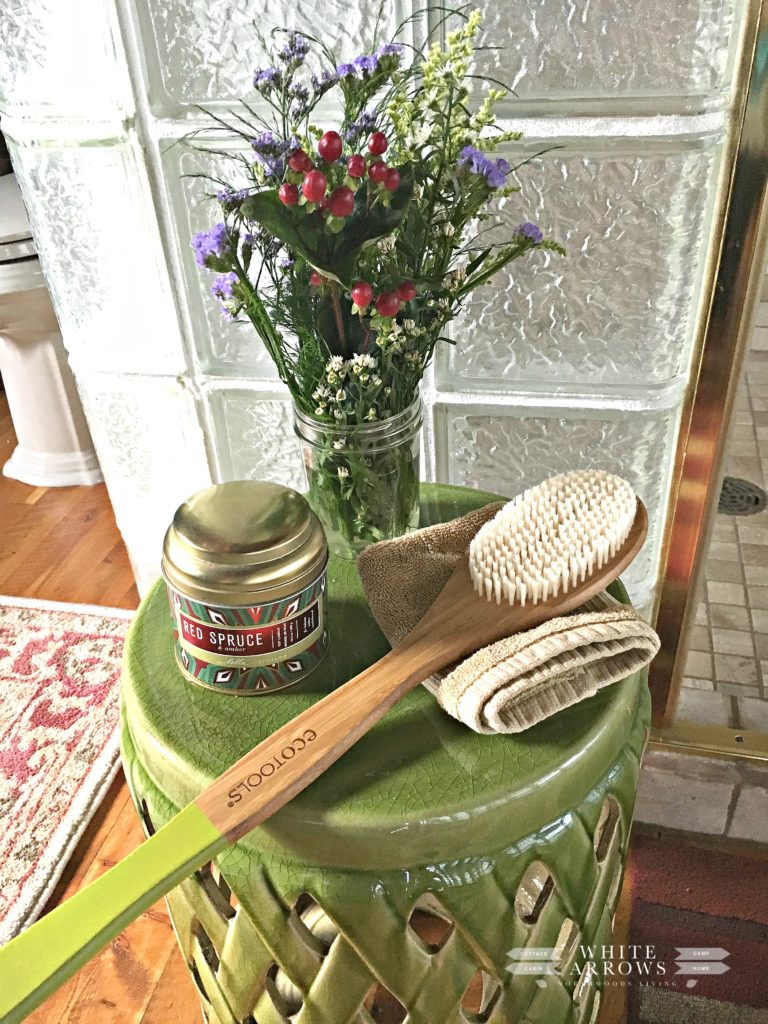 I also "shopped" our house and moved a rug from in front of our Master bedroom fireplace to the bathroom. The colors work great and it's a perfect size. It made a big impact on the space. My favorite addition are the Antler Study Prints I ordered from Painted Fox Home. I love the way they are framed simply in the style of old maps and science posters.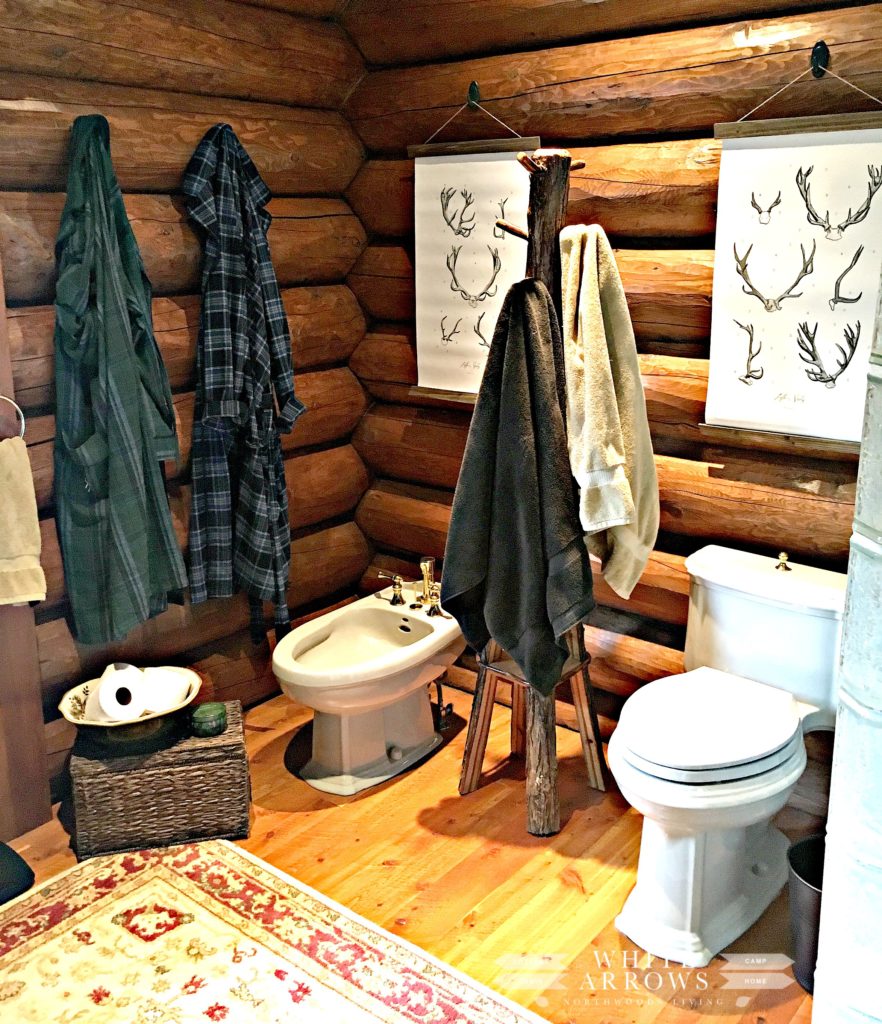 A basket holds first aid supplies (mostly bandaids, bandaids and more bandaids- for our active kids :). ) A bowl handprinted with pinecones holds extra toilet paper.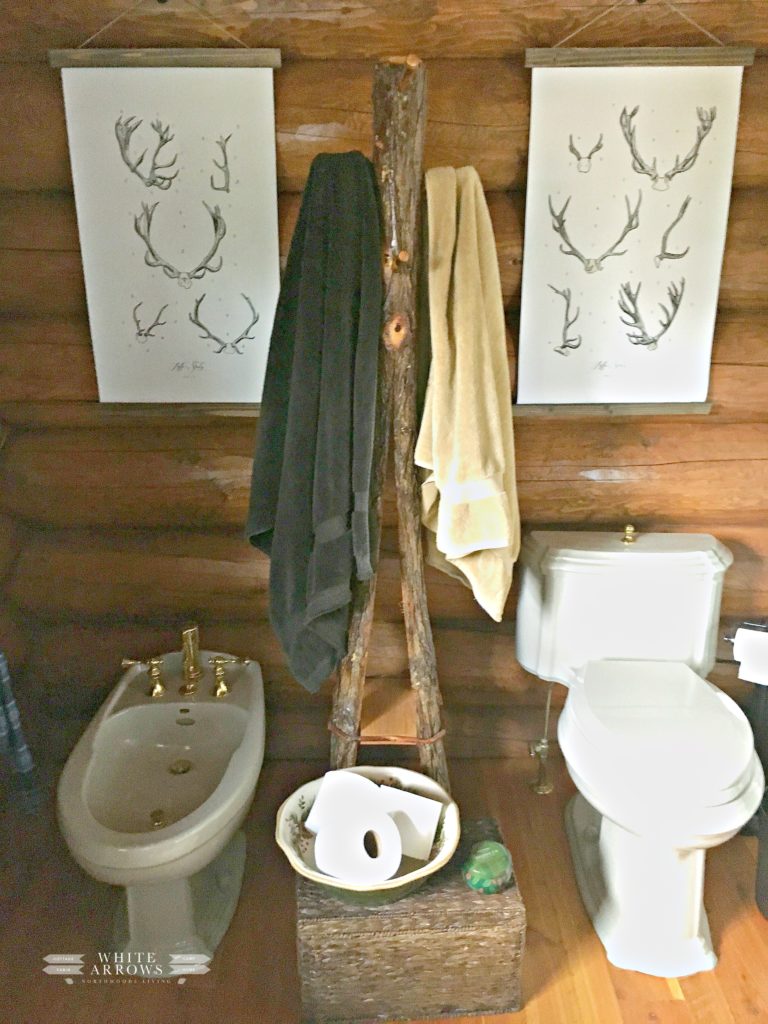 On our double sink vanity I used spare vases to hold q-tips, cotton balls and make up pads. It was a simple, inexpensive and attractive way to keep items we use often at hand.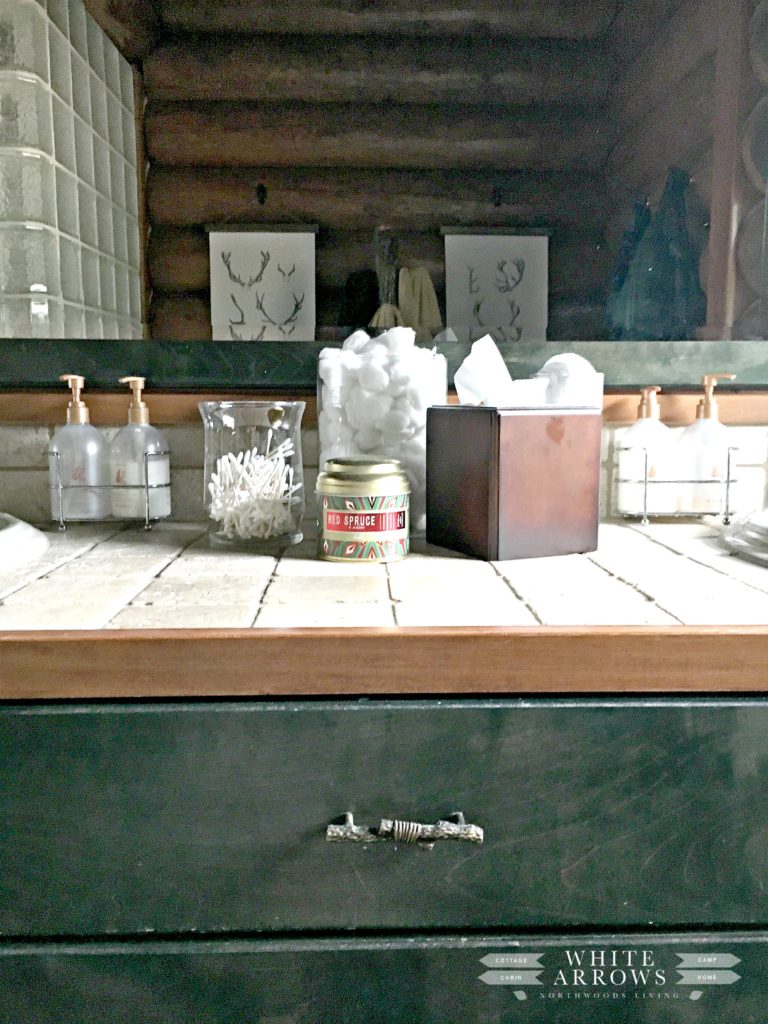 Our Master bath now has personality with wall art, simple restyling, and repurposing pieces from other parts of our home.


Shop the Look

I'll be excited to share more inspiration with you each day on:
Instagram ~ Pinterest ~ Twitter ~ Facebook