Four TOP HOME DECOR BLOGGERS COME TOGETHER TO SHARE DIY INSPIRATION GIVING FOUND OBJECTS FRESH LIFE IN THE MONTHLY SERIES, NEW AGAIN.
I'm so excited to be joining some talented blogging friends again for our monthly series, New Again. We will share how we are giving a face lift to old pieces we've had laying around, thrifted or found. Thank you so much to Jen of Noting Grace for organizing! Find links to all the participants' posts after my tutorial for how I refreshed our well loved TV trays with a little bit of paint.

(Affiliate links are used for your convience. Read my full disclosure here.)
If you are new to my blog, Welcome to Camp Paradise! One of my favorite vintage items in our log cabin home are my camp stools. They aren't easy to find, so they are a real treasure when I come across them.
Camp Paradise is our lakeside log cabin home in The Northwoods of Wisconsin where my family lives surrounded by pine and birch forests on the shores of a gin clear lake. White Arrow Signs point your way throughout our community. The nostalgic signs inspired my blog name.
I love the patterns on them when found with original fabric. They are often in these happy stripes.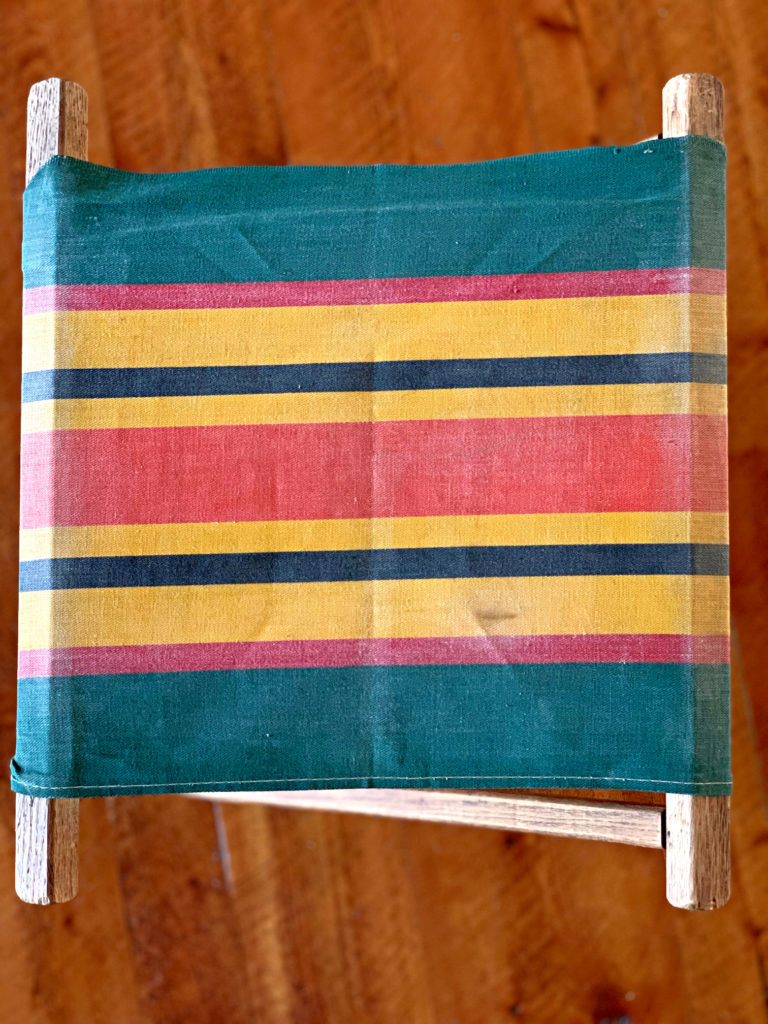 For our wedding 22 years ago we were gifted a set of four TV trays. They have held up well and are used often. I decided it would be fun to give them a new look by painting them to match the pattern of my camp stools.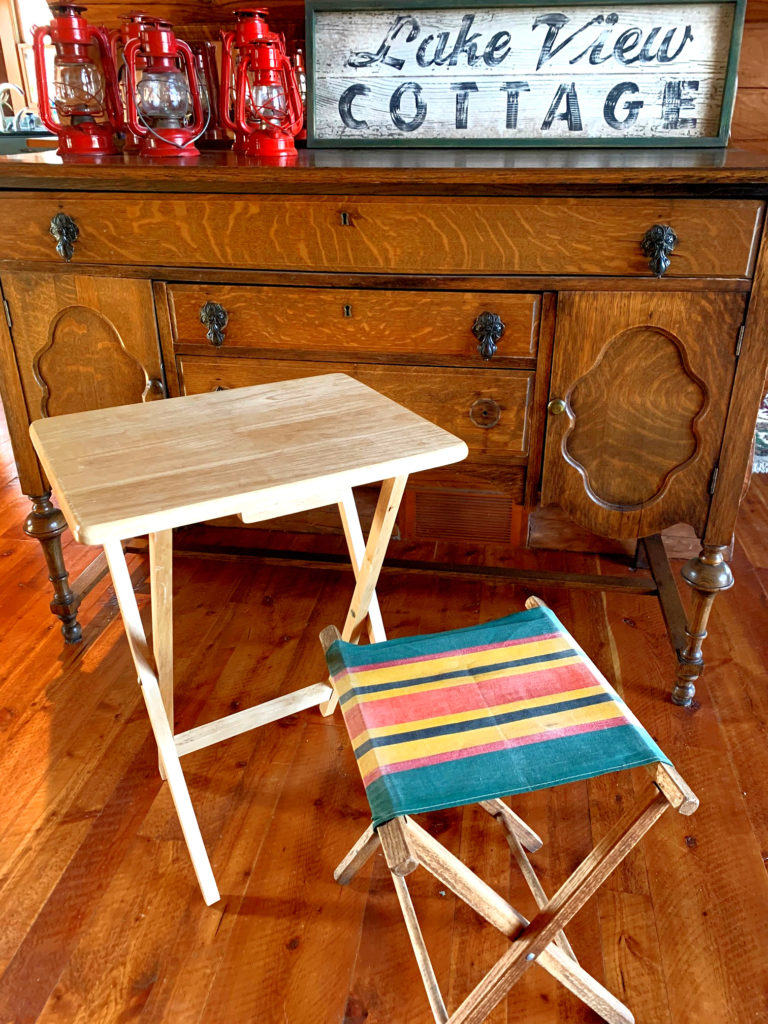 As we are staying home now, we are trying to use supplies we have on hand, so I pulled out some craft paints to use. These are bottles we've had around for several other projects I had picked up at Walmart or ACE Hardware or Hobby Lobby.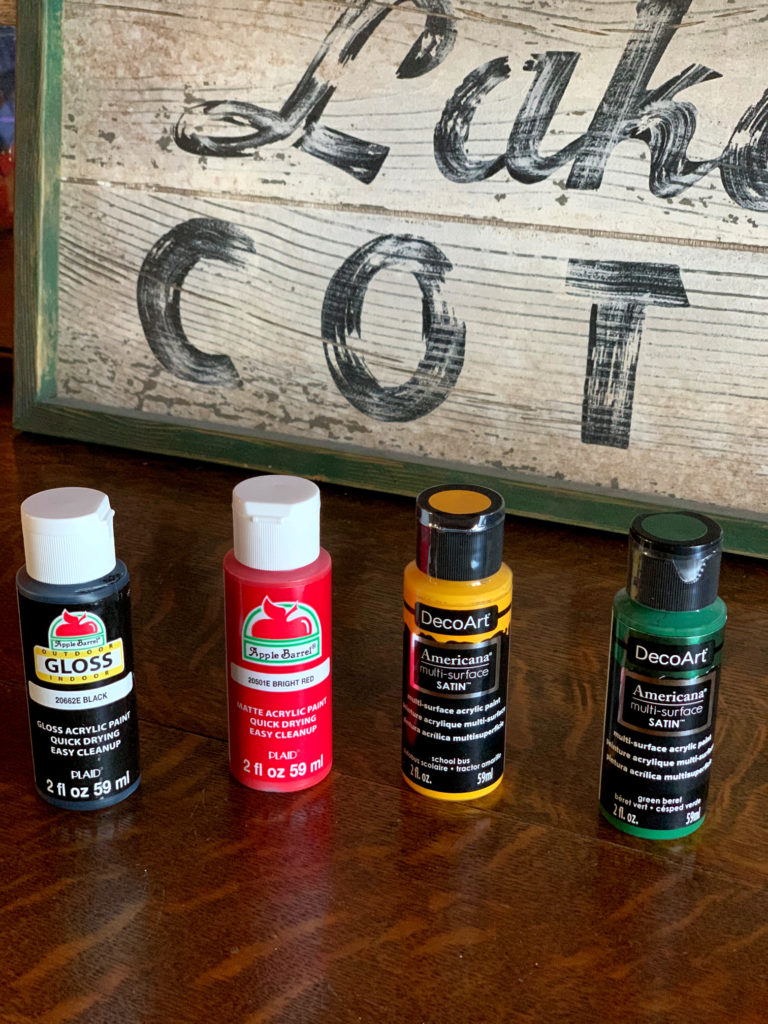 My favorite painters tape to use is Frog Tape.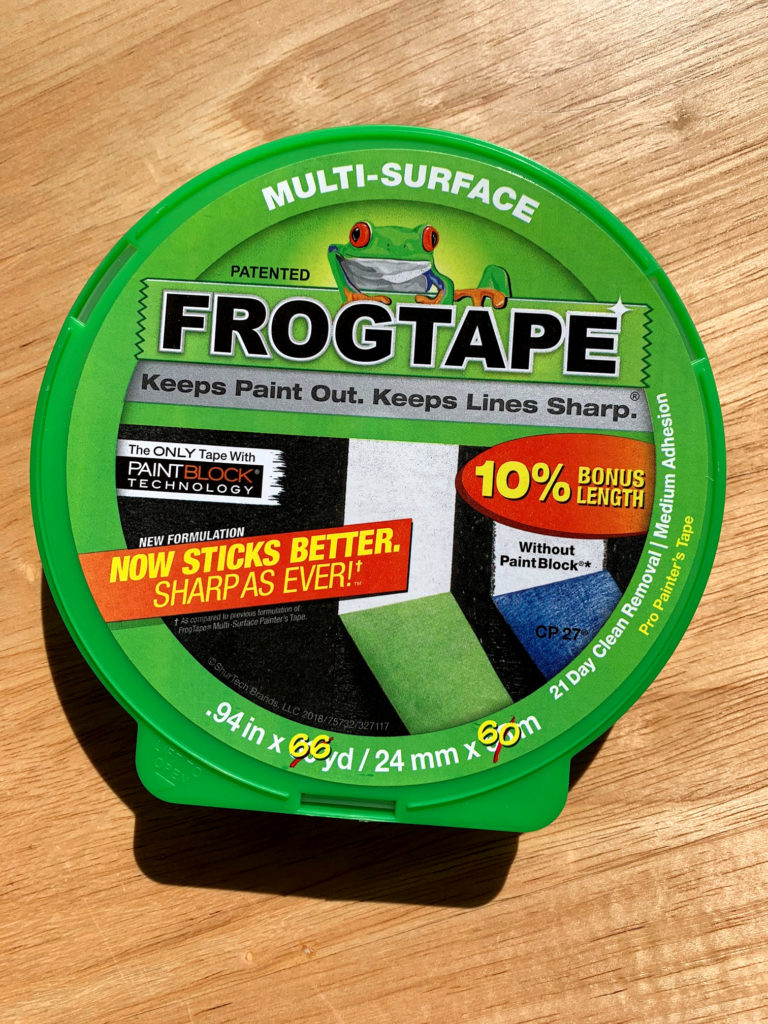 It was easy for me to do some measuring for the stripes and make it proportional to the camp stool because the top of the stool and top of the TV tray table were close to the same size.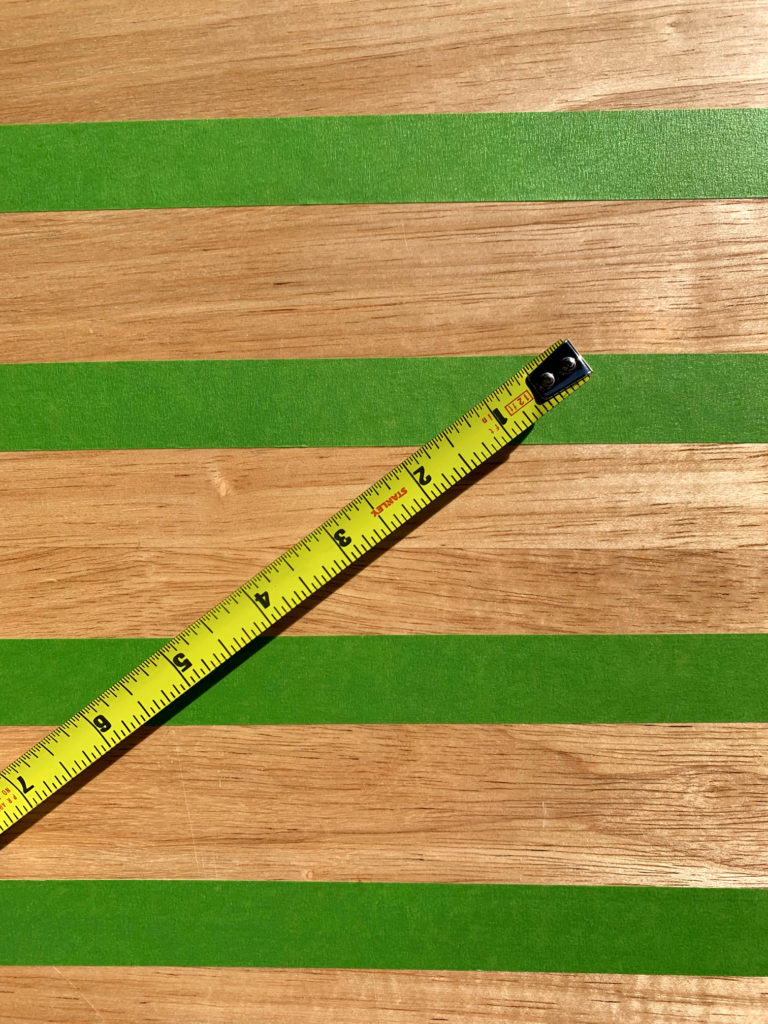 I painted the outside stripes first.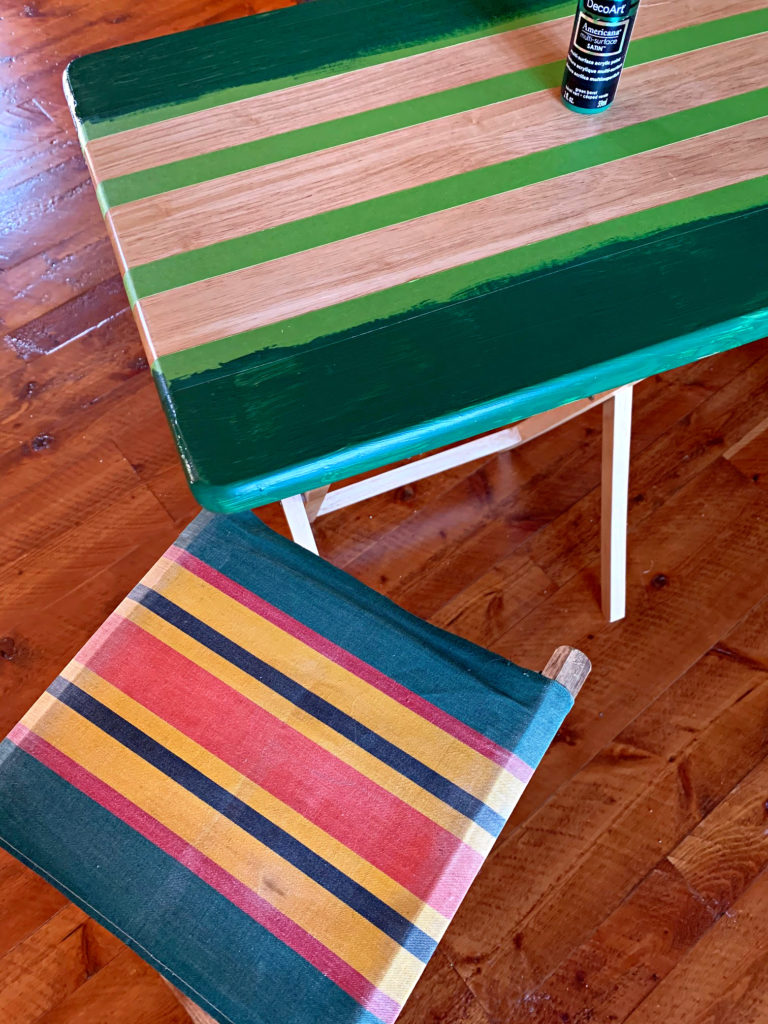 Then I did the middle red stripe.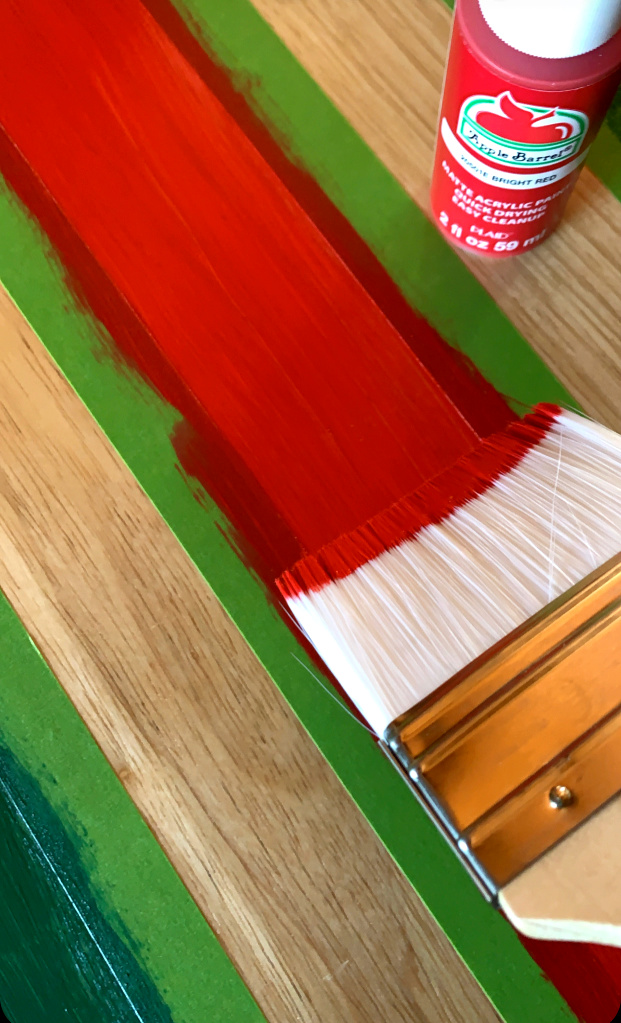 I went over the first coat with a second to help hide brush strokes.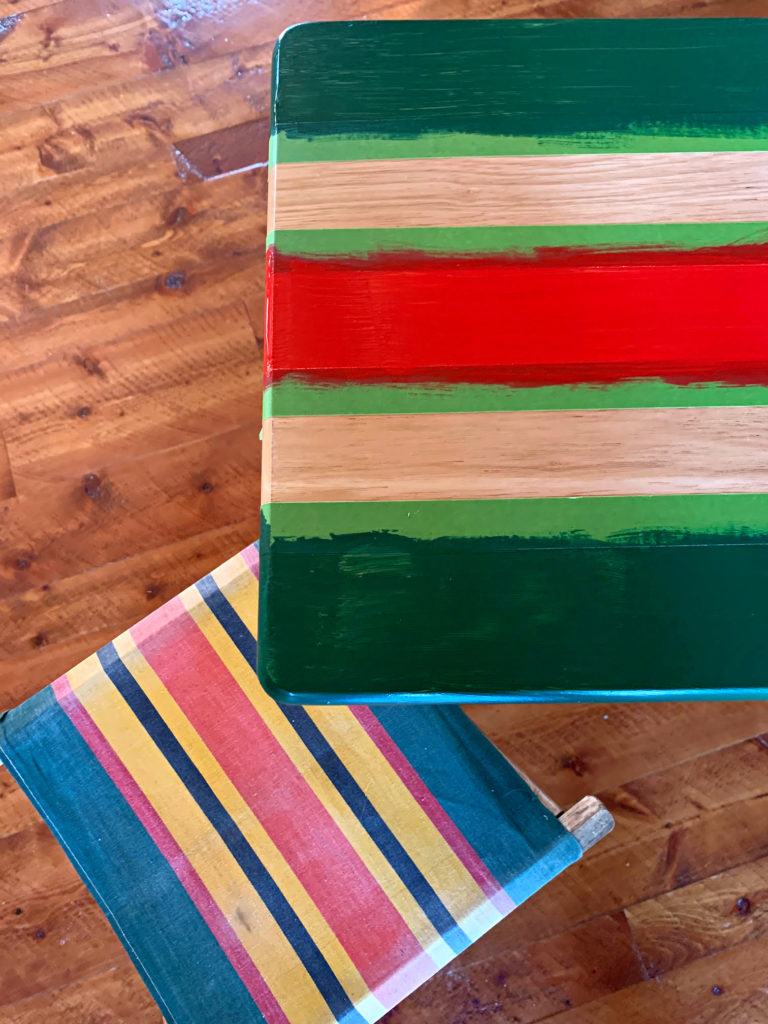 The thin red and yellow stripes came next.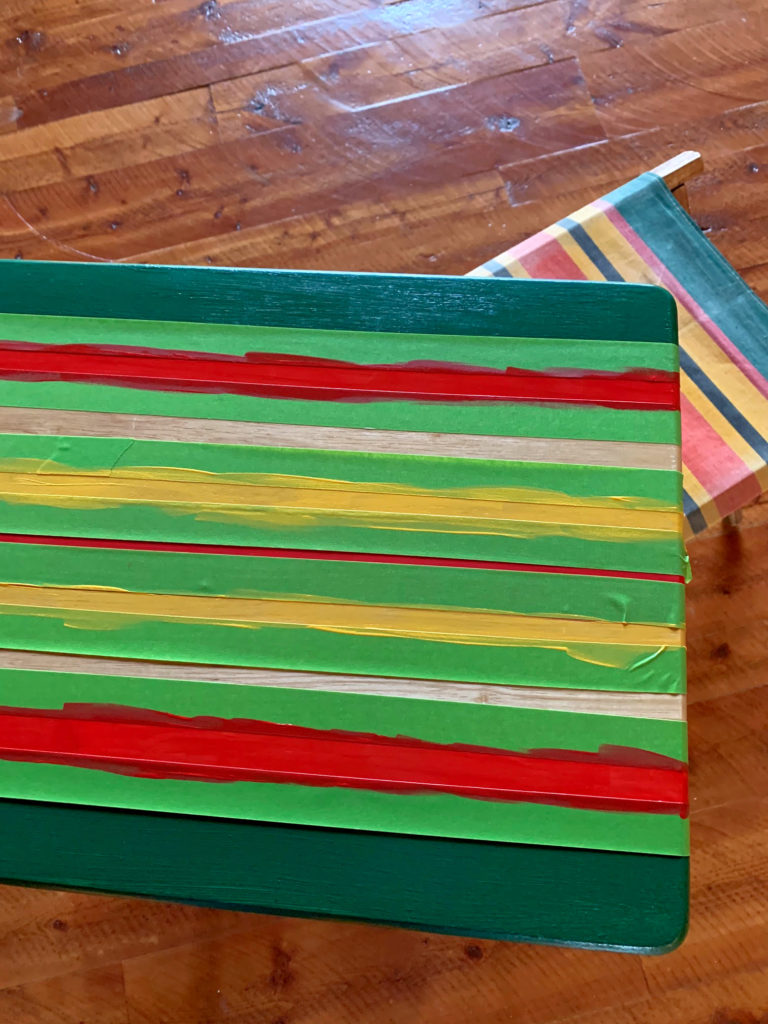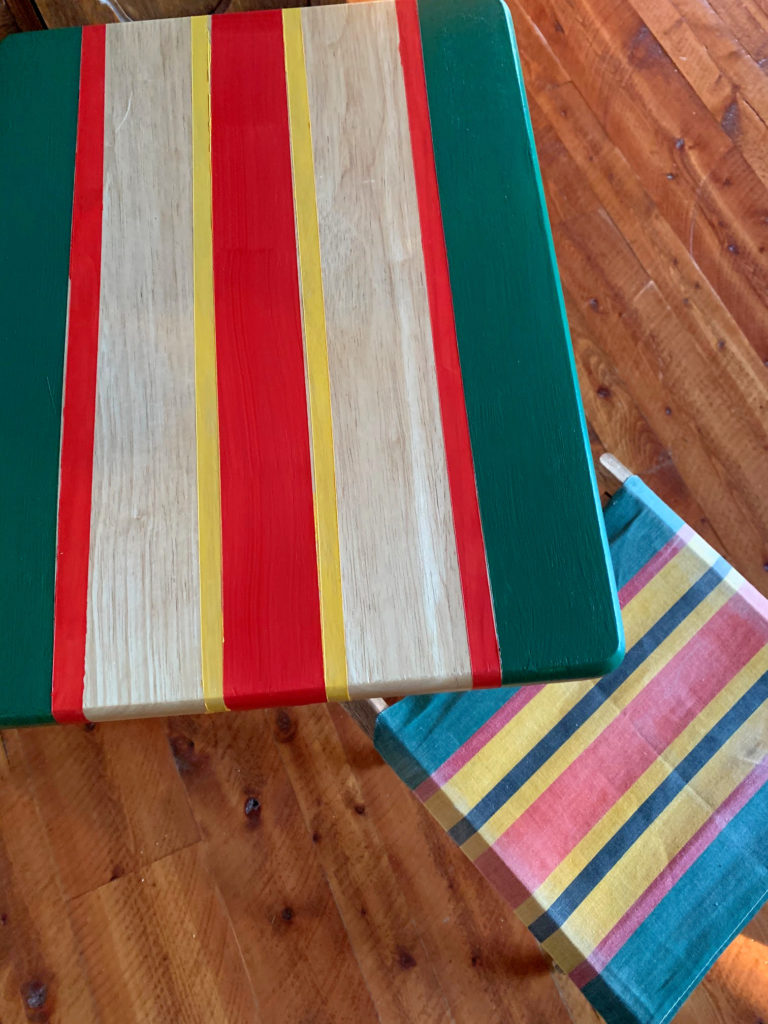 The Frog Tape removes easily and leaves a perfect line.

I'm so excited about the finished project. I'll add a seal over the top to protect the paint.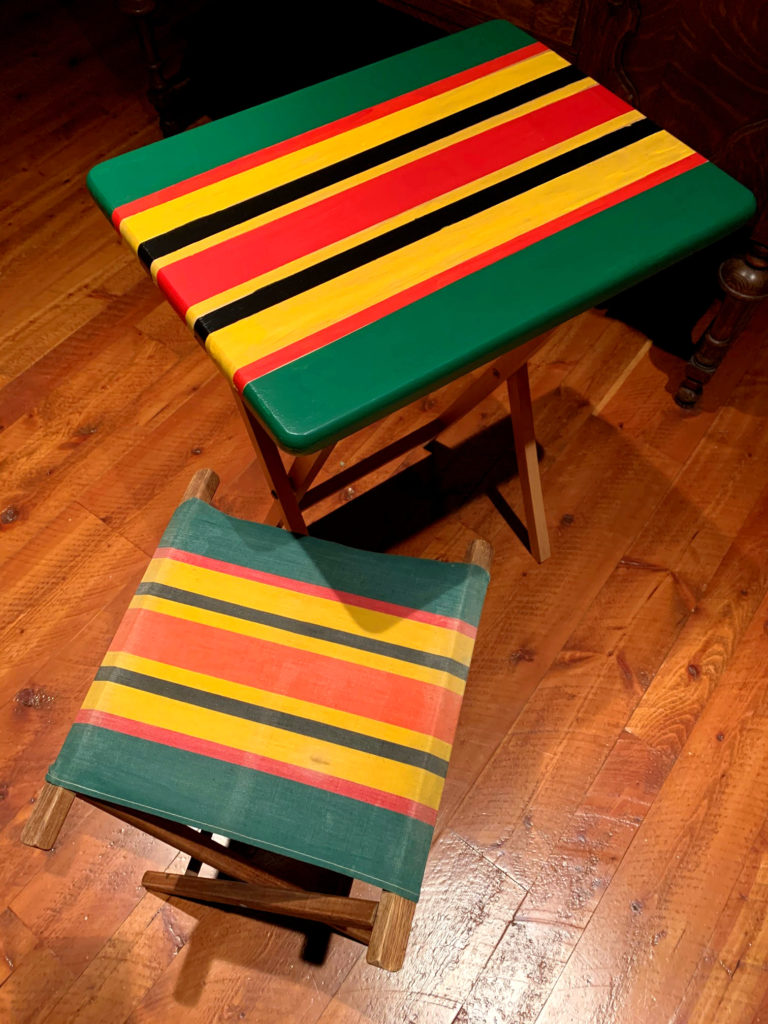 See more inspiring painted TV tray ideas on my Pinterest board.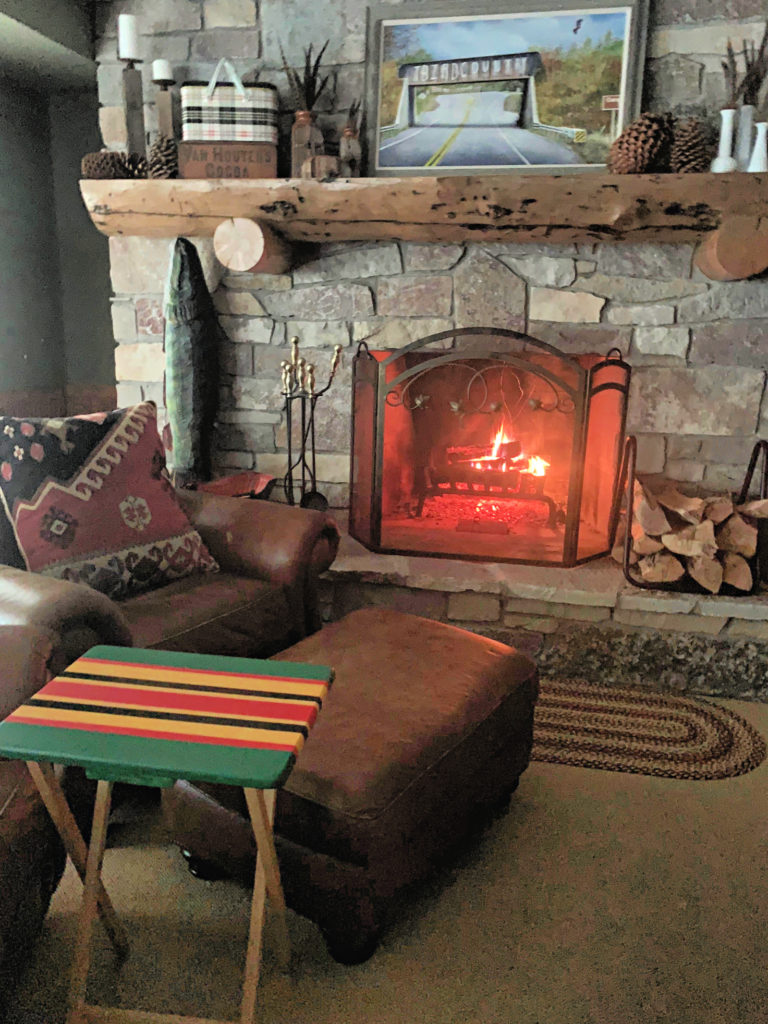 FOLLOW WHITE ARROWS HOME 


Instagram ~ Facebook ~ Pinterest ~ Twitter ~ YouTube