Rustic elements, local artwork and vintage finds come together to decorate our basement mantel.
We spend a lot of time in our basement at Camp Paradise. Purposefully, we did not put a television in the living room, so the basement is where we gather to watch games, shows and movies.
Our upstairs living room fireplace mantel, I tend to decorate for the season or holiday. The basement usually stays the same, decorated with some of my favorite vintage pieces and natural accents.
Camp Paradise is our lakeside log cabin home in The Northwoods of Wisconsin where my family lives surrounded by pine and birch forests on the shores of a gin clear lake. White Arrow Signs point your way throughout our community. The nostalgic signs inspired my blog name.

(Affiliate links are used for your convience. Read my full disclosure here.)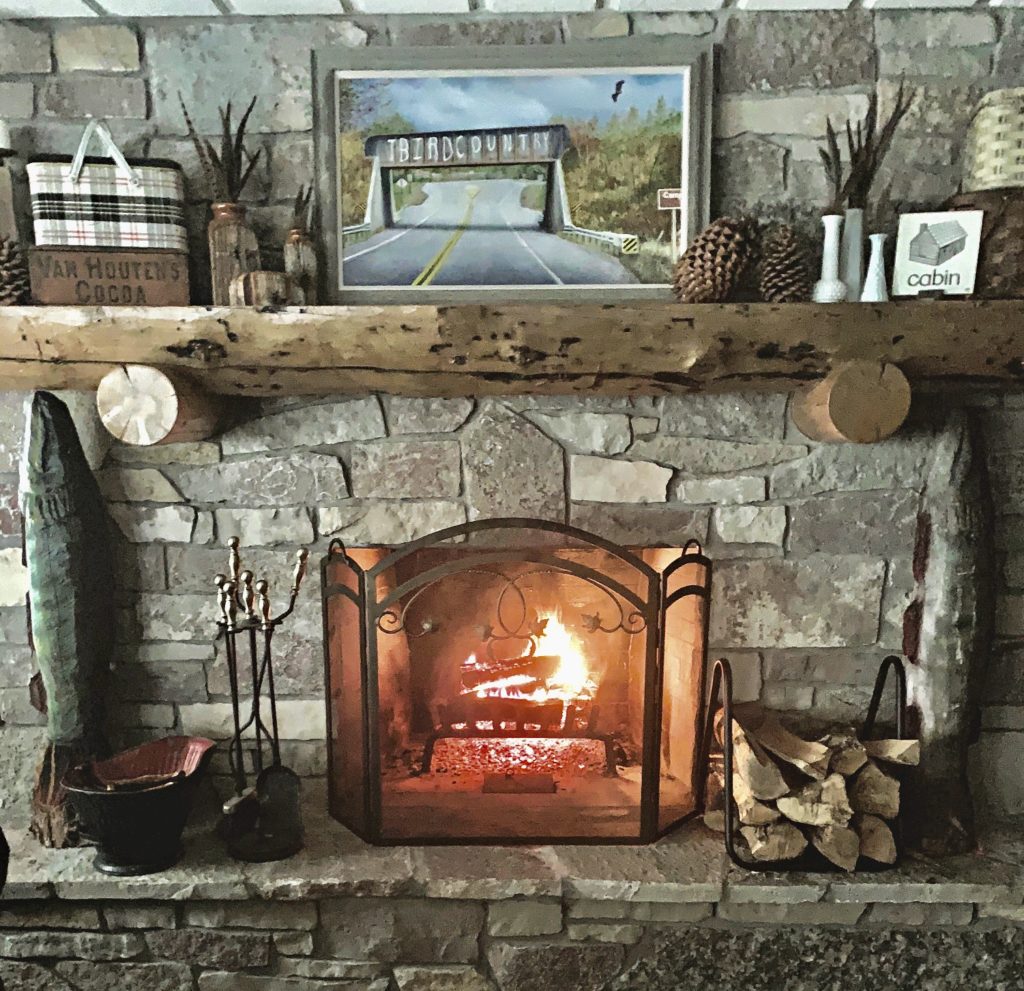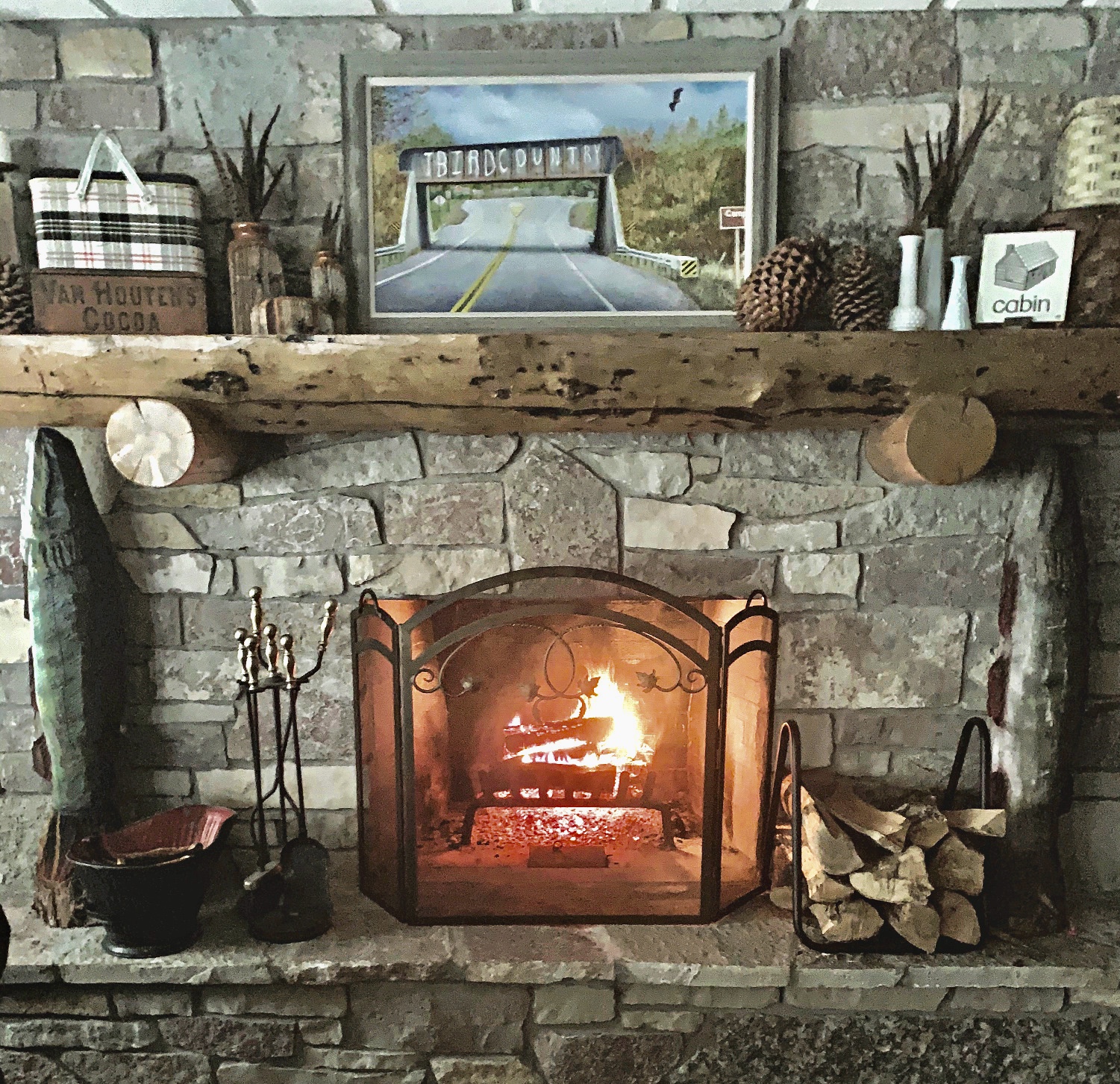 I have always loved pine cones and have collected them most of my life. I even used them in my wedding decor, like the giant one on the left. I also love vintage picnic baskets whether they are woven or metal.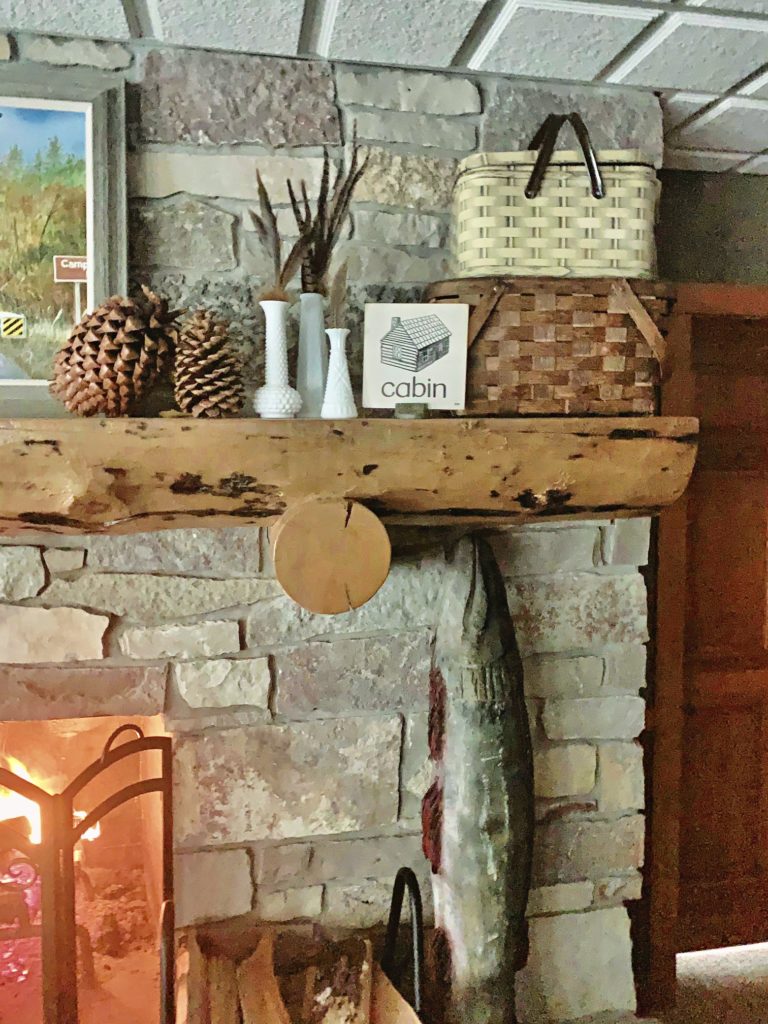 Sticking with neutral tones on the mantel, I chose to use my brown and cream baskets. I also love to collect milk glass. Milk glass is one of my suggestions for starting vintage collections. Their are such a variety of styles to find and they tend to be inexpensive. See more of my suggestions in this post.
Pheasant feathers are another element I love to use in my decor. I added some to my milk glass vases.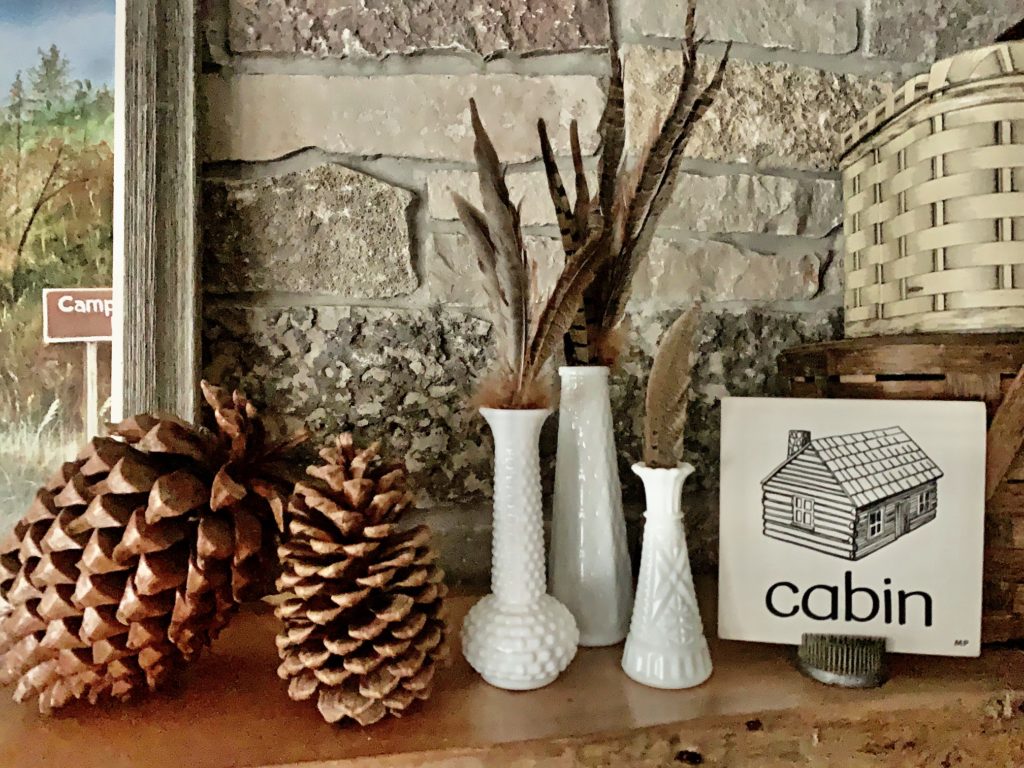 One of my all time favorite finds was a stack of flashcards at a local antique shop. One of the cards inside was CABIN. I display it on my mantel using an old metal flower frog to keep it upright.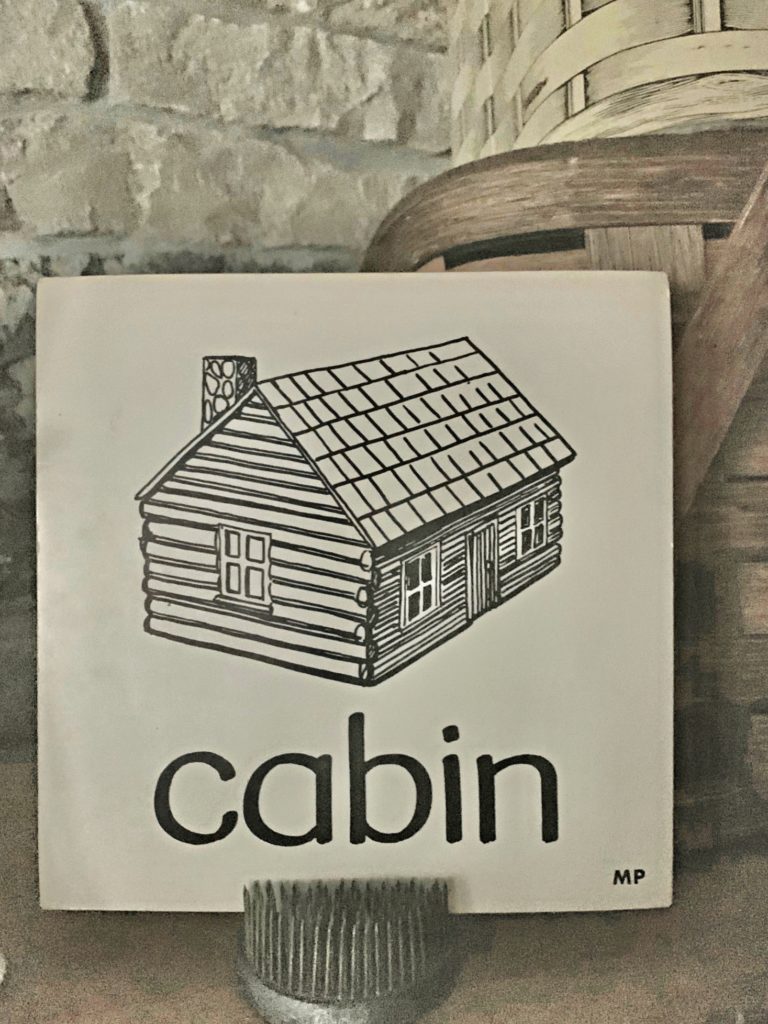 On the other side of the mantel, I stacked another favorite basket in plaid atop of an old Cocoa box. Rustic candleholders from Hobby Lobby stand alongside more pinecones.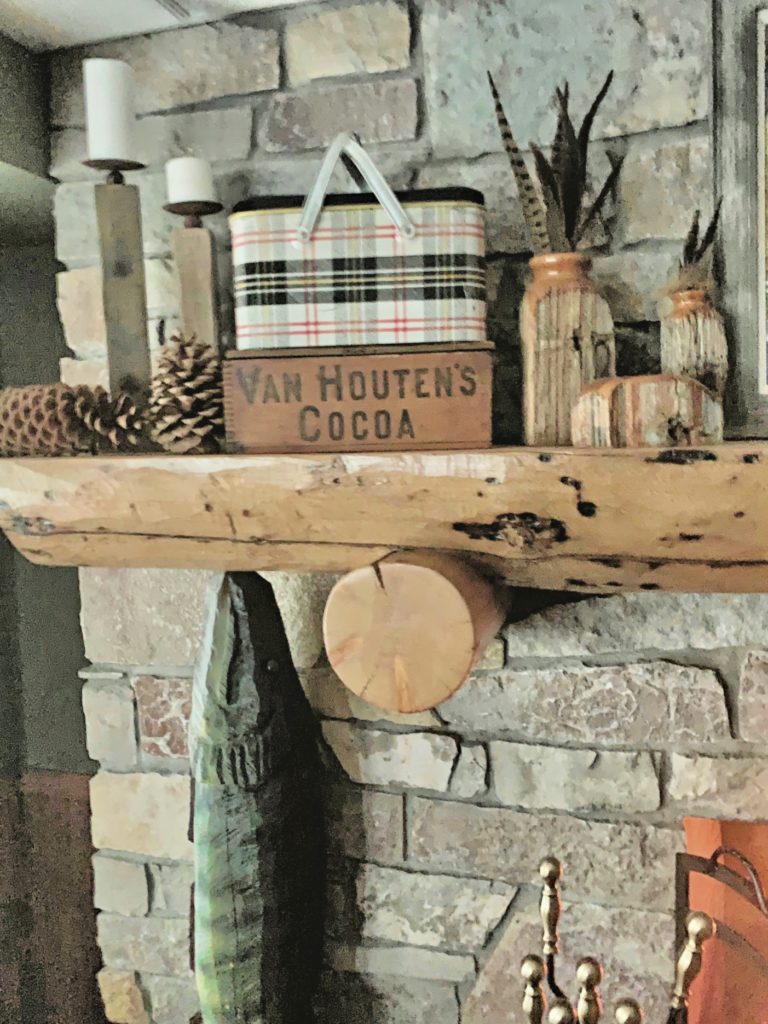 More pheasant feathers fill vases carved from old Montana fence posts.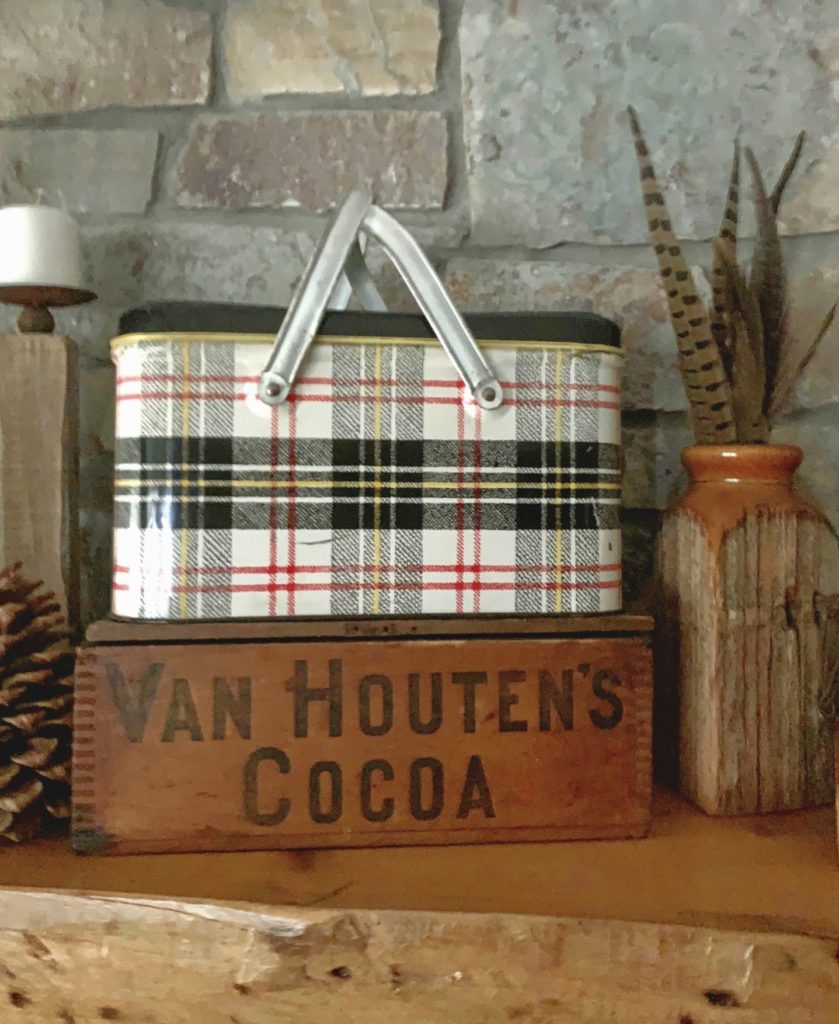 Snow in our neck of the woods lasts from typically October – March with snow storms still happening sometimes in April and May. So we use our wood burning fireplaces a lot. My husband and sons split and chop the wood.
"Chop your own wood and it will warm you twice." Henry Ford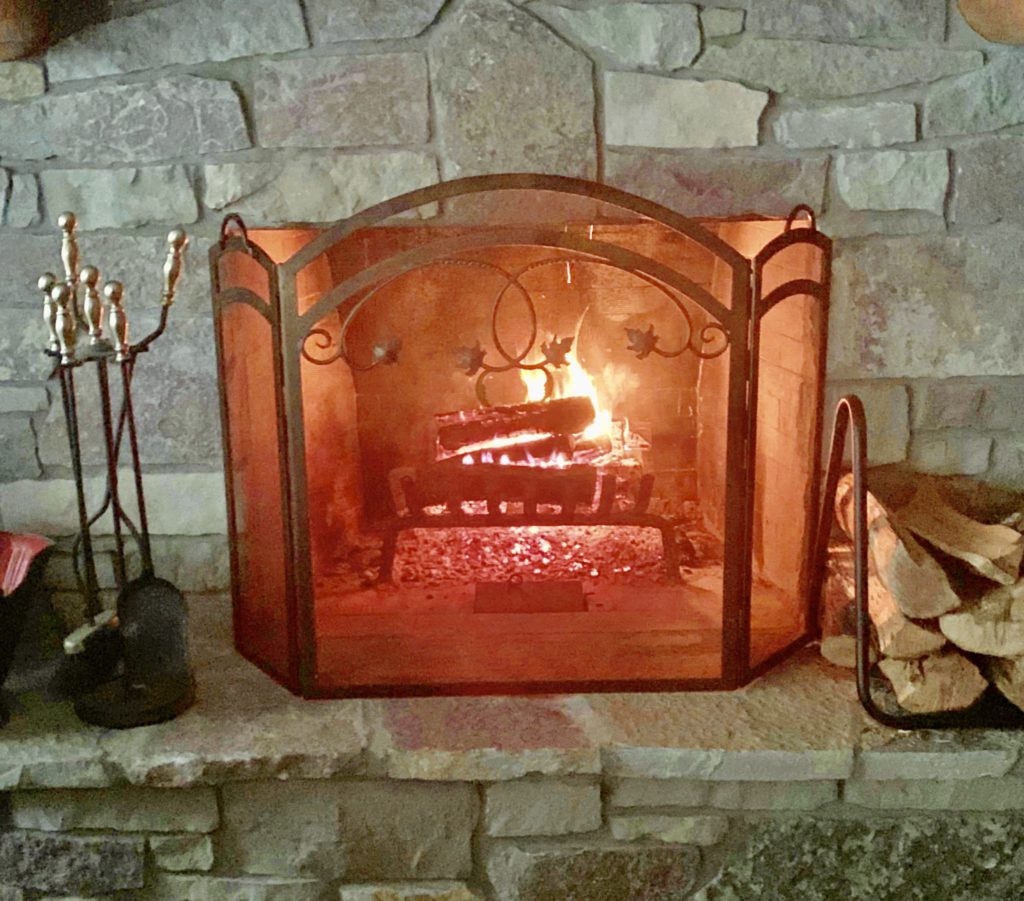 The TBird Country Bridge painting is a special memory for people who come up to Minocqua and The Northwoods on Hwy 51 North. The bridge was taken down a few years ago by the highway department, but had stood there for decades. It was the old train trestle and then became the Bear Skin Trail. High Schoolers over the years would graffiti the side to say TBird Country. (We cheer for the Tbirds! The Thunderbird is our high school mascot.) The bridge was a symbol of entering The Northwoods and you could feel the excitement when you went under it saying, "We're Here!!!"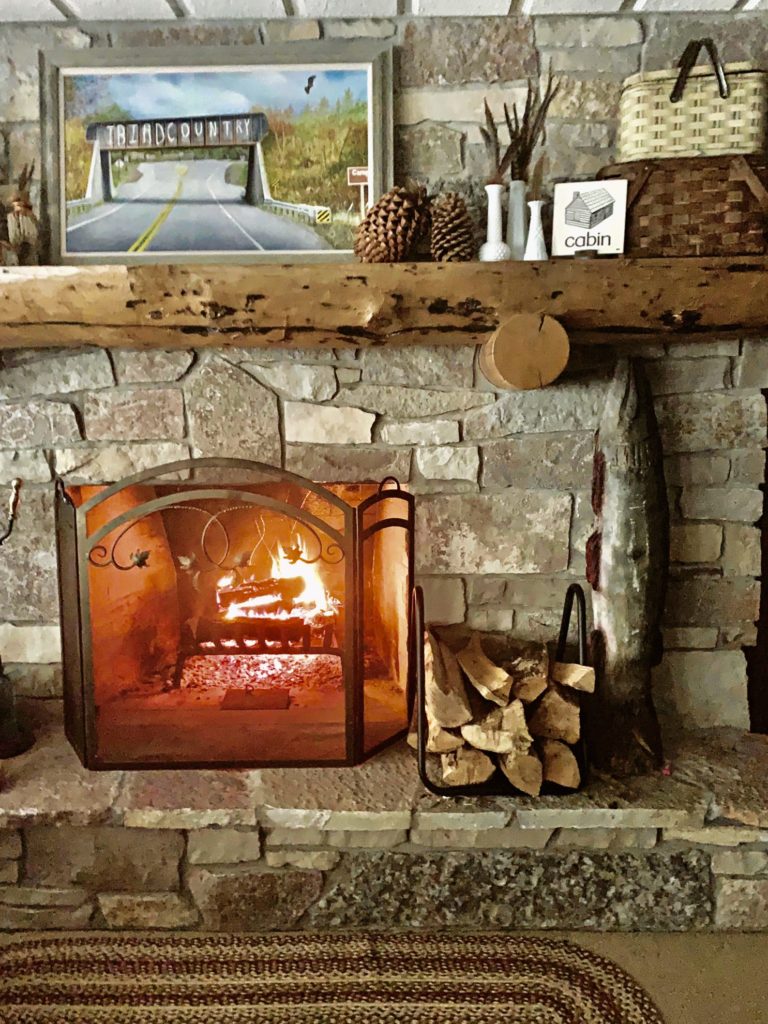 Two carved walleye, by a local chainsaw carver were added on either side to form pillars under the mantel.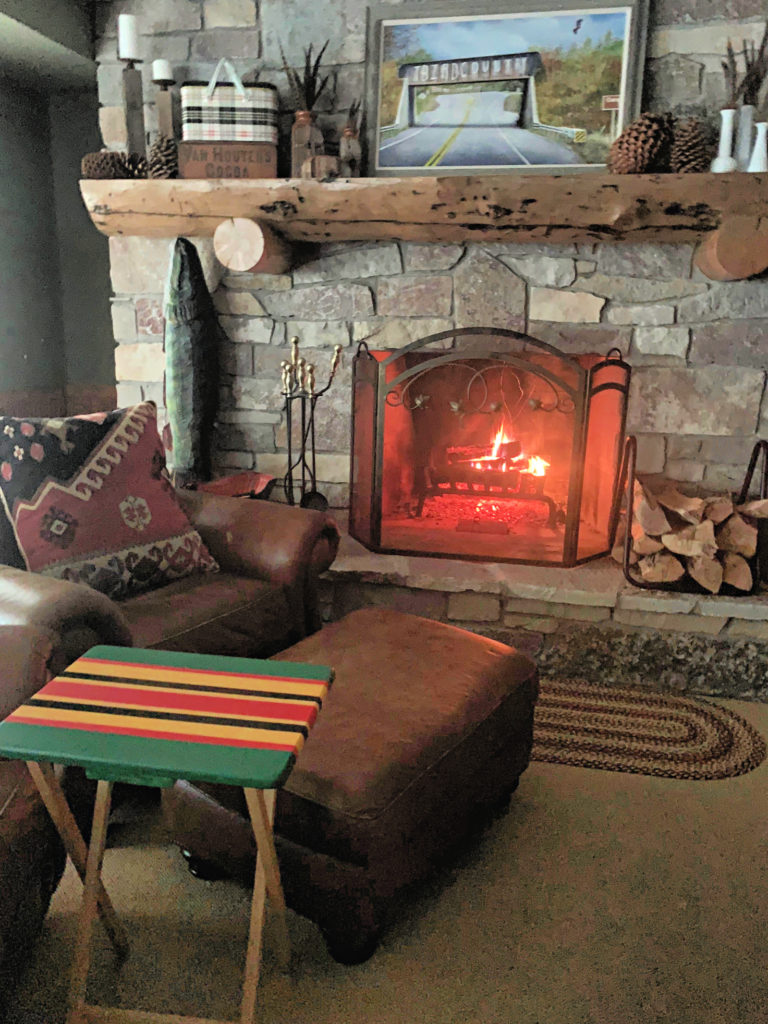 Shop the Look


Watch My You Tube Video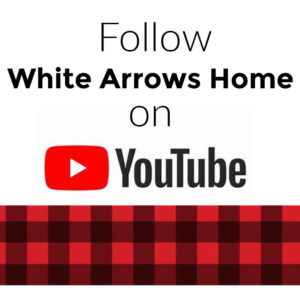 See More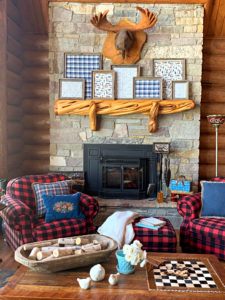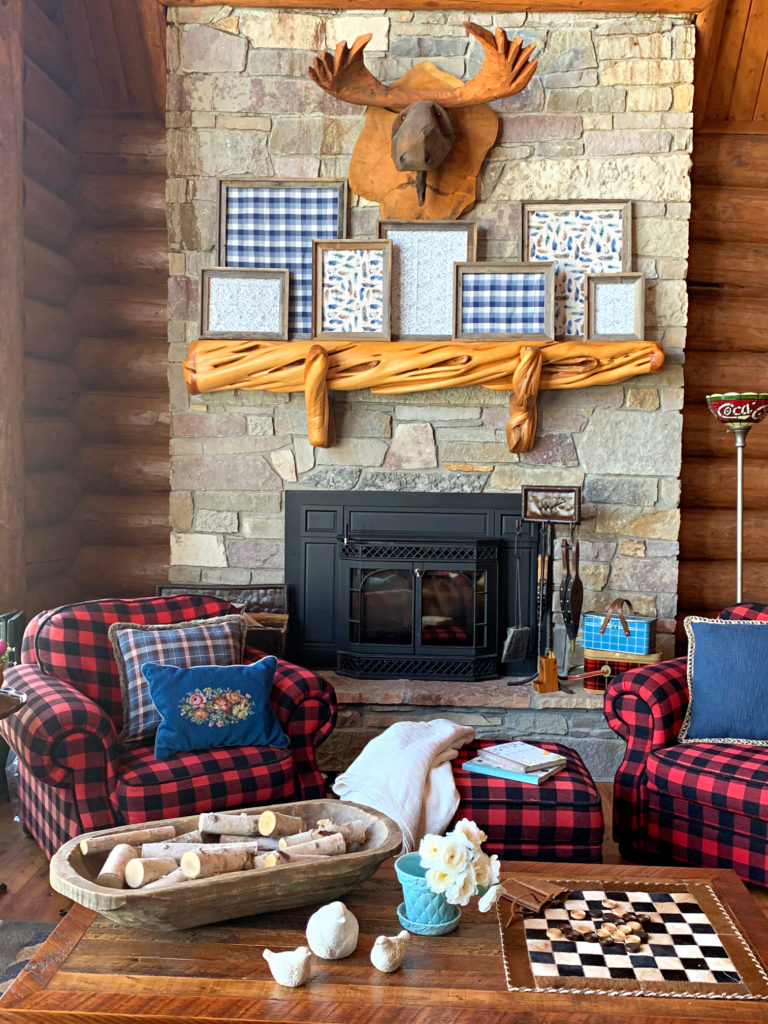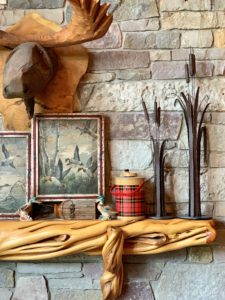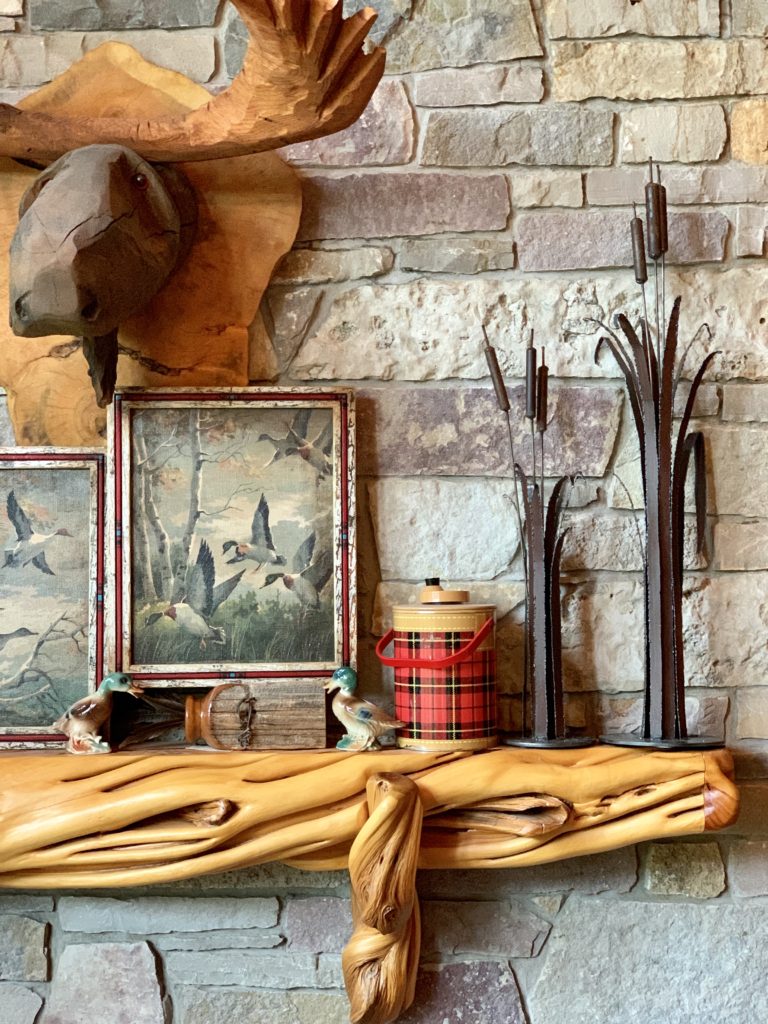 FOLLOW WHITE ARROWS HOME 


Instagram ~ Facebook ~ Pinterest ~ Twitter ~ YouTube