I'm excited to be joining a talented group of blogging friends for our monthly Pinterest Challenge where we all use the same photo from Pinterest to inspire our own home spaces. Thank you to Cindy of County Road 407 for organizing all the inspiration! You can find a full list of participants at the bottom of this post. Enjoy seeing all the different ways one photo inspires 17 different spaces.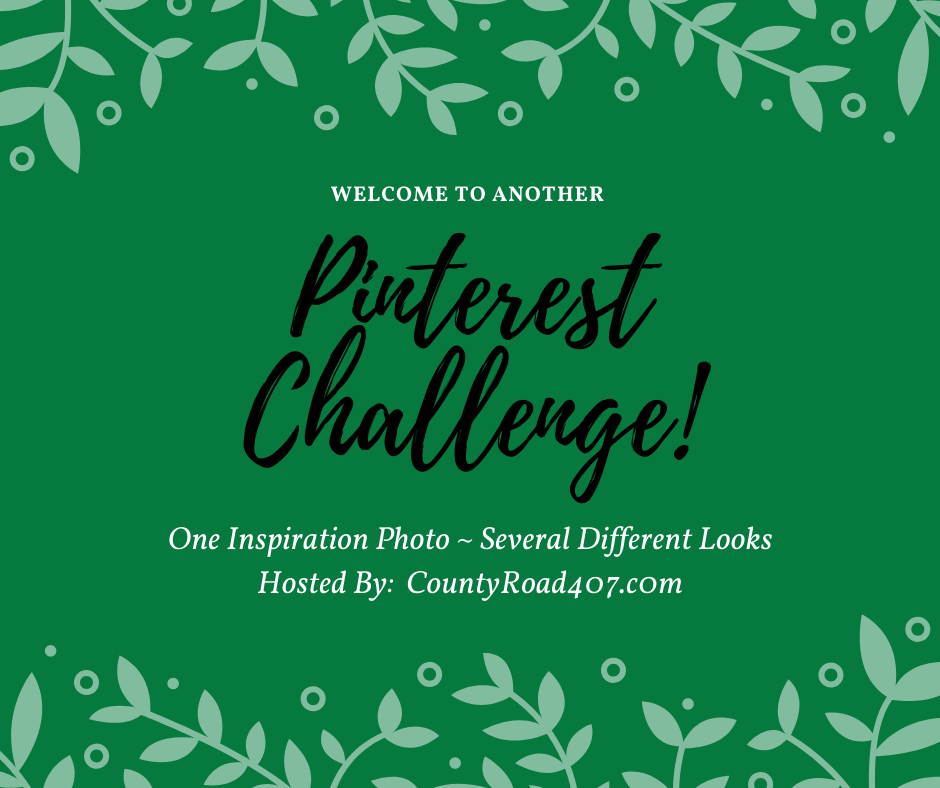 (Affiliate links are used for your convenience. Read my full disclosure here.)
If you are coming over from Paula's beautiful blog, Sweet Pea welcome to Camp Paradise!
Camp Paradise is our lakeside log cabin home in The Northwoods of Wisconsin where my family lives surrounded by pine and birch forests on the shores of a gin clear lake. White Arrow Signs point your way throughout our community. The nostalgic signs inspired my blog name.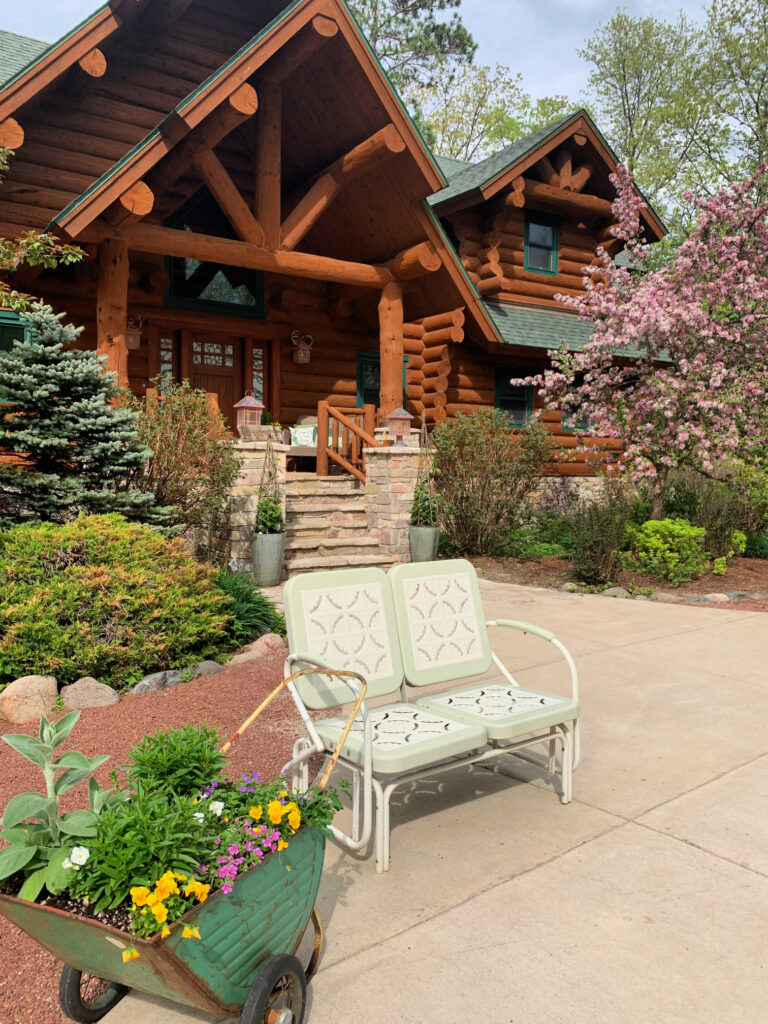 Our inspiration photo for this February Pinterest challenge was from Sincerely, Marie Designs. If you don't already follow Amanda, you will love her blog. You see her each week guest hosting Welcome Home Saturday with me!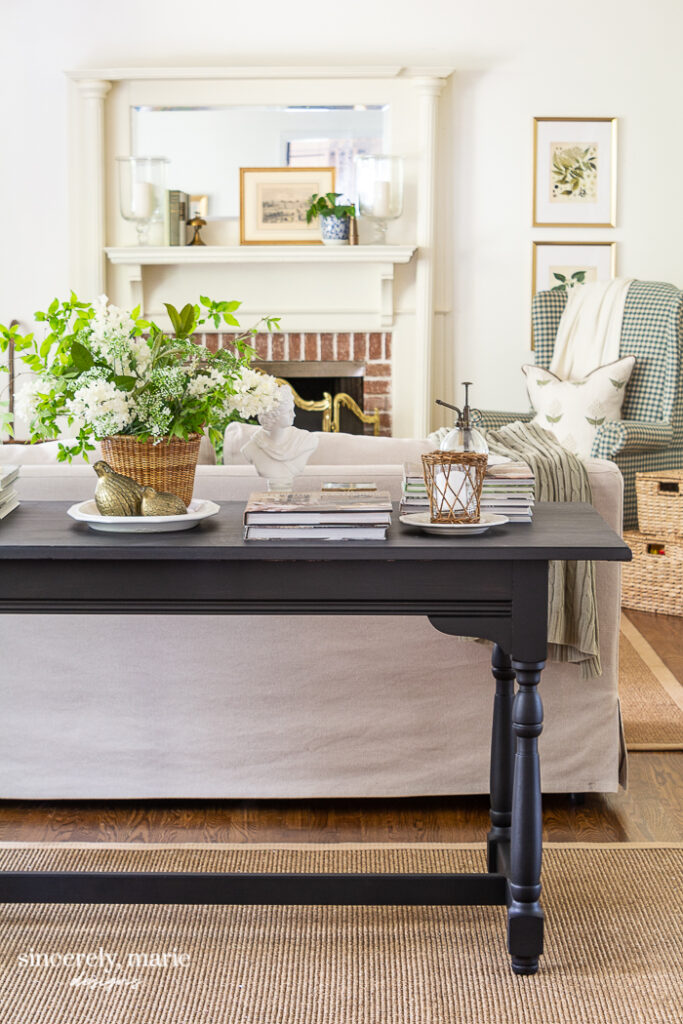 If you look back at the beautiful inspiration photo, I knew I wanted to use:
a basket with florals of greens and whites
stacks of books
candleholders with wicker or wood accents
birds
white dishes
a cloche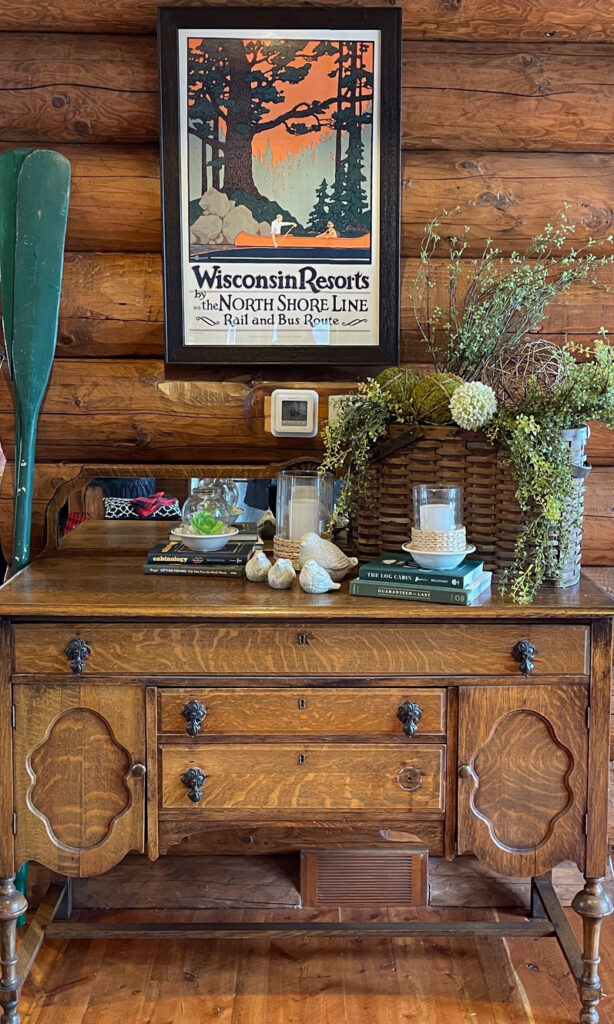 I decorated our antique buffet sideboard that sits on the wall outside our kitchen and dining room. It was the first antique Brian and I bought together.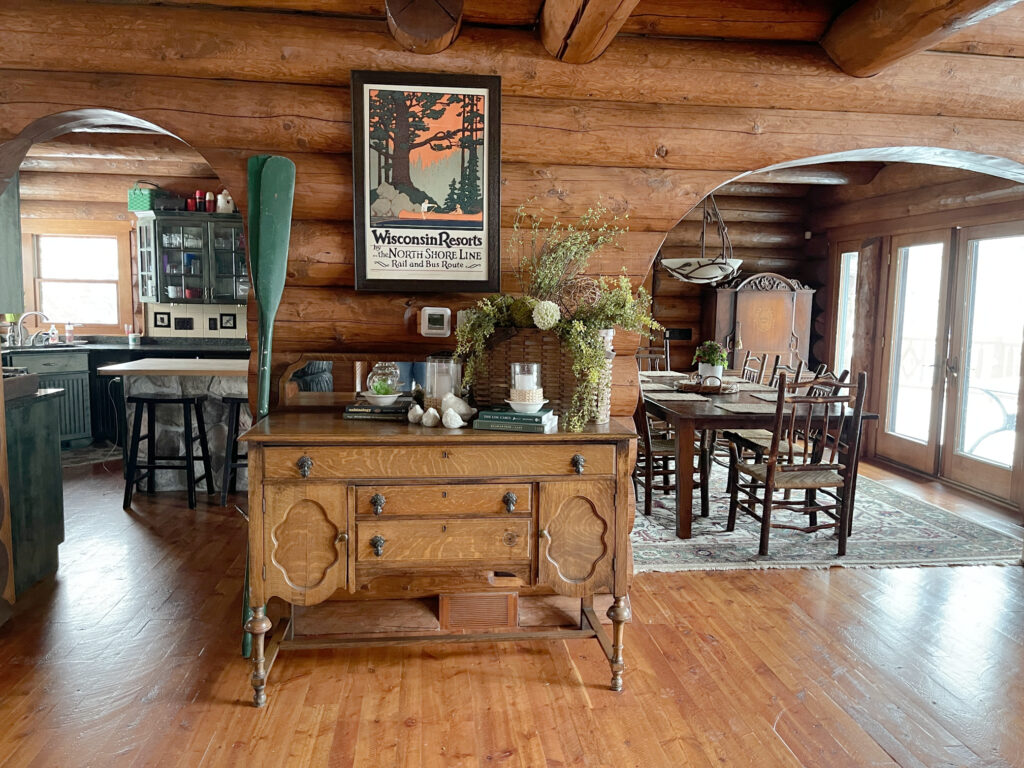 A Basket with Florals of Greens and Whites
One of my favorite antique items to restyle for the season is my Hawkeye basket. I love it's size, it's woven sides and it's wood handles.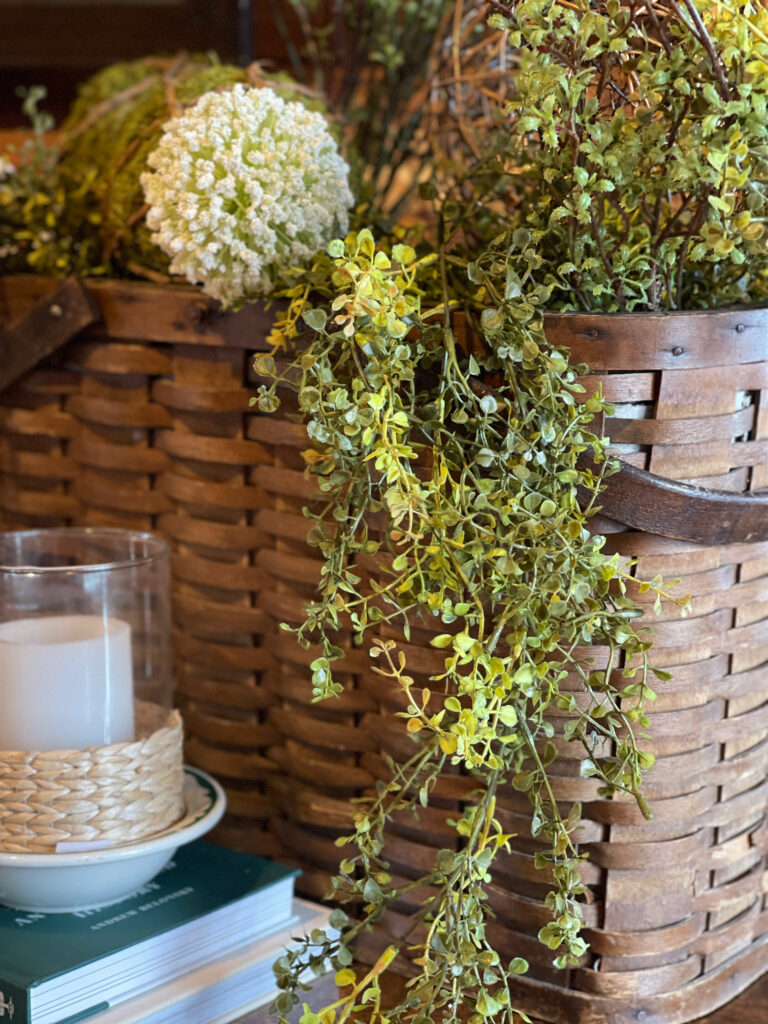 Stacks of Books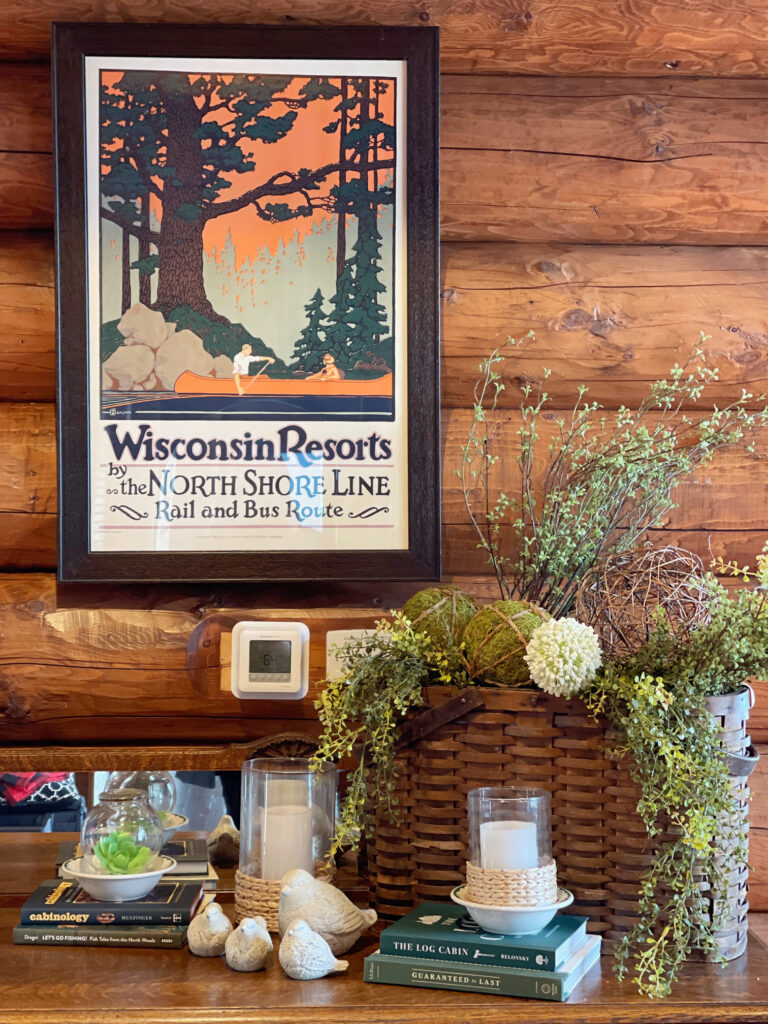 Candleholders with Wicker or Wood Accents
I bought these candleholders a few years ago at Walmart and love using them from Spring – Summer.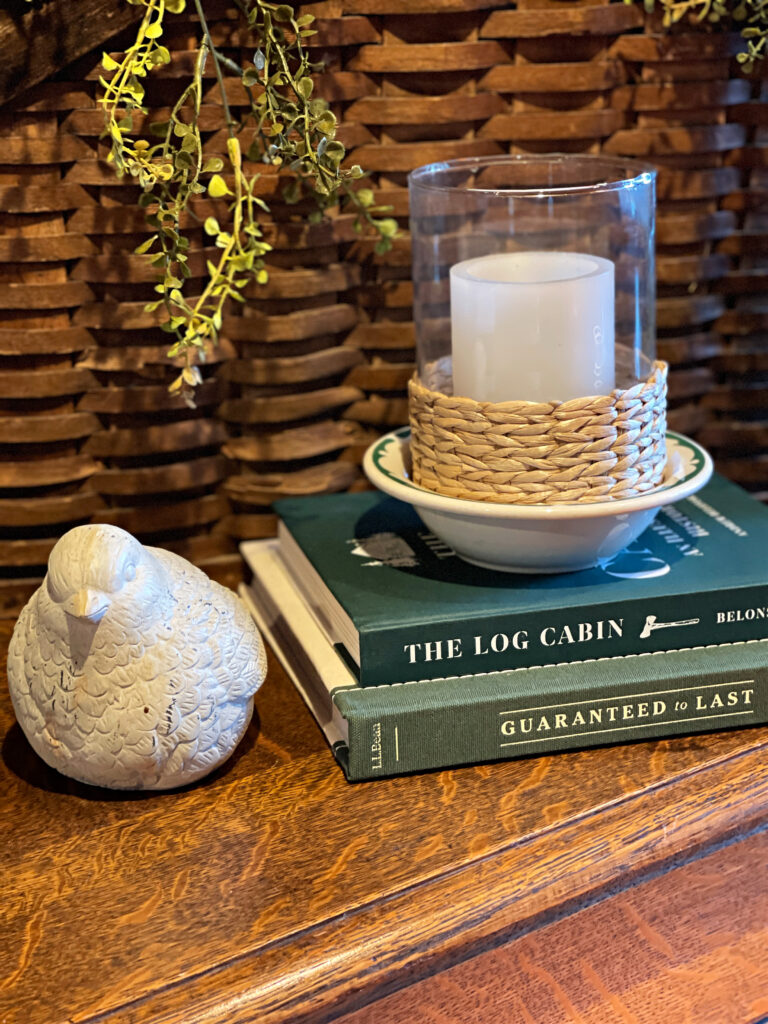 Birds
I found these ceramic birds at Hobby Lobby and love pulling them out each Spring. I love that there's a bigger "momma" and her babies.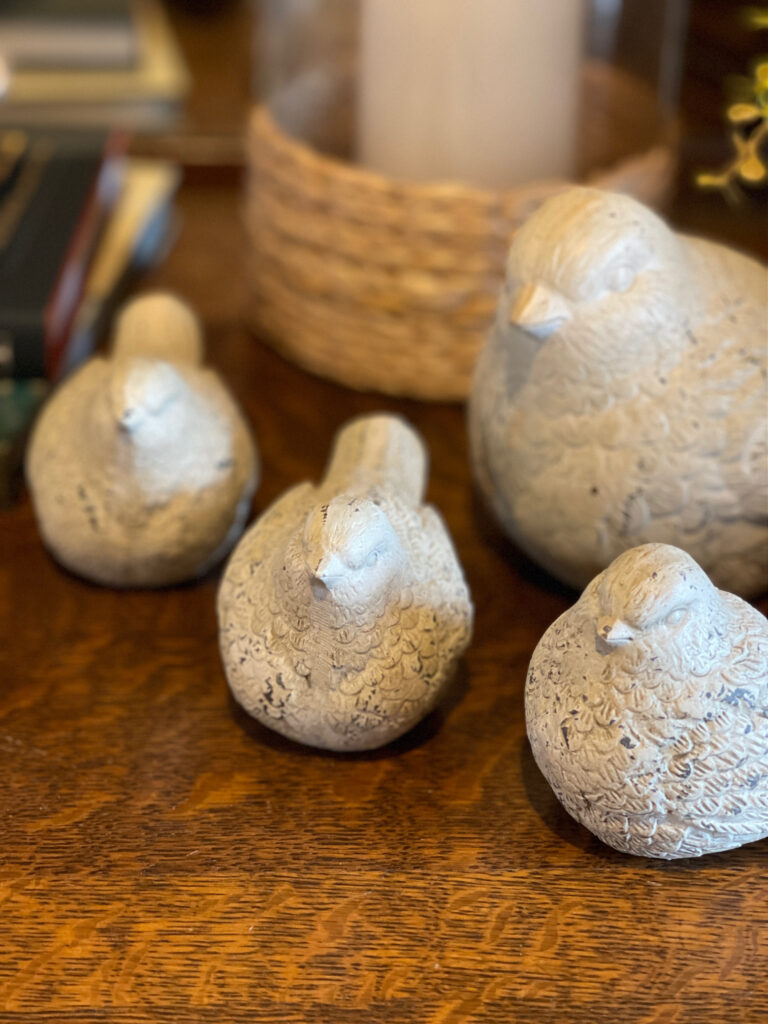 White Dishes
I love using and collecting Buffalo China restaurant dishes. They are thick and durable and great for every day use. They make me think of the dishes that would have been used at the resorts here in The Northwoods when families would have come up to stay on The American Plan. Tourists would sleep in little cabins and dine on three meals a day in the resort dining hall.
These dishes were made by an American company named Buffalo China in Buffalo, New York. Founded about 1901, they started manufacturing commercial porcelain dinnerware for restaurants and institutions in the1920s and 1930s.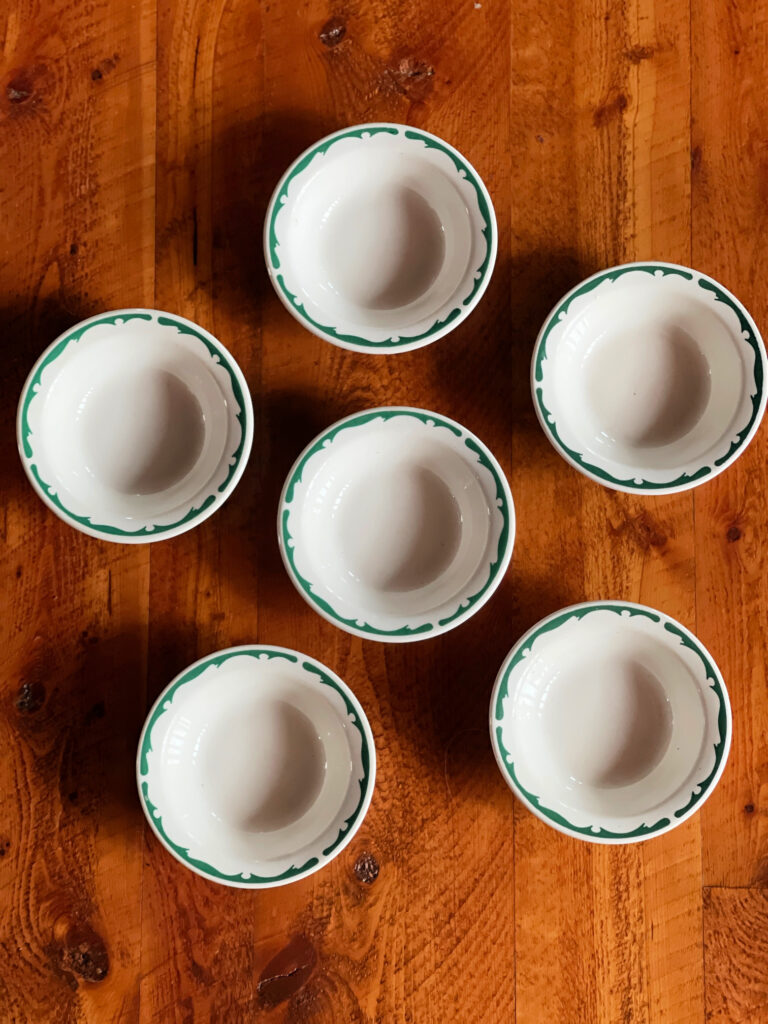 Cloche
I love using things I have around the house in new ways. I made a cloche out of an upside down Dollar Tree vase. I put a faux succulent inside and set it on a restaurant ware white bowl with green trim. I placed the cloche dish on top of a few favorite books: Cabinology and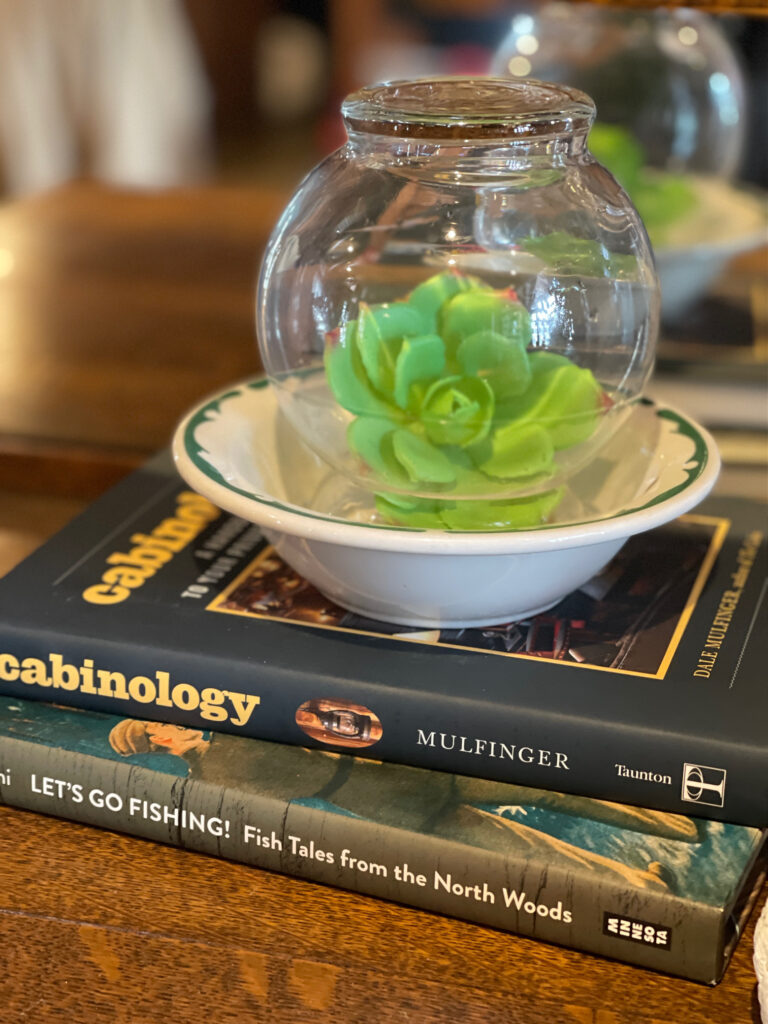 Next, you are heading South to my friend Carol of Bluesky at Home home in Texas. She always inspires me so much and I know you will love her Spring style.
Get the Look


Take the Tour

You are invited to the

Inlinkz

link party!
FOLLOW WHITE ARROWS HOME


Instagram ~ Facebook ~ Pinterest ~ Twitter ~ YouTube