(Affiliate links are used for your convenience. Read my full disclosure here.)
Thrifting With the Gals
Its fun sharing thrifting adventures with you over on Instagram Stories throughout the week as I shop my local antique shops in Minocqua, Wisconsin and on my travels.
Each of my Thrifting With The Gals friends share from where they live across the country too, in Vermont and Maine, North Carolina and Florida and Texas. You can search our hashtag #thriftingwiththegals to follow the series I love passing on their storied adventures to you too.
Monthly the Thrifting Gals hosts come together for a blog hop where we share how we are decorating with our finds in our own homes. There's usually some amazing upcycling projects too. Thanks so much to Ann Dabbling & Decorating for getting this fun group started years ago.
SUBSCRIBE HERE so you don't miss any inspiration!
MEET THE GALS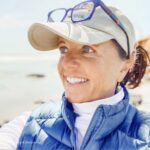 Ann @ Dabbling & Decorating | Pinterest | Instagram | Facebook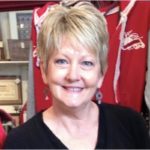 Rachel @ The Ponds Farmhouse | Pinterest | Instagram | Facebook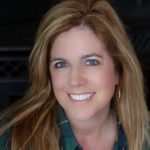 Kristin @ White Arrows Home | Pinterest | Instagram | Facebook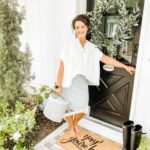 Robyn @ Robyn's French Nest | Pinterest | Instagram | Facebook
And Our Guest Host

Sarah @ Sadie Seasongoods | Pinterest | Instagram | Facebook
If you are following the hop in order you have just come over from my friend Robyn's at Robyn's French Nest.
Her vintage kitchen decor left me swooning! I'm sure it did you too.
You can find links to all the gals on the tour at the bottom of this post.
Welcome to Camp Paradise
After time at Robyn's Florida home you are now at our lakeside log cabin home in Wisconsin.

Guest House
When we bought our cabin it was a vacation home for our family.
Our five children all slept in the basement bunk room that first year.
They were all under the age of 15 and loved the sleep over atmosphere and my reading to them all at bedtime.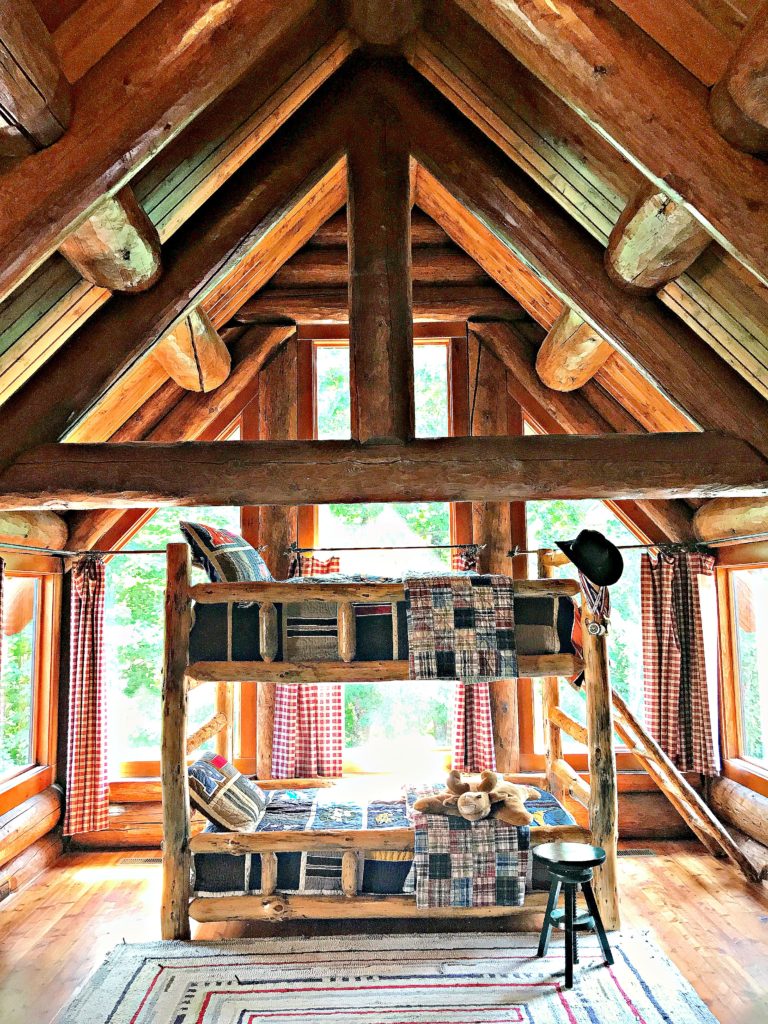 When we moved to the cabin full time we needed to make some changes to give the kids some personal space.
There were two other bedrooms in the main house.
We had frequent visitors including both sets of our parents.
The dream of building a guest house formed where our older kids could also have their own bedroom.
It worked out beautifully!
I designed the space for exactly how we intended to use it.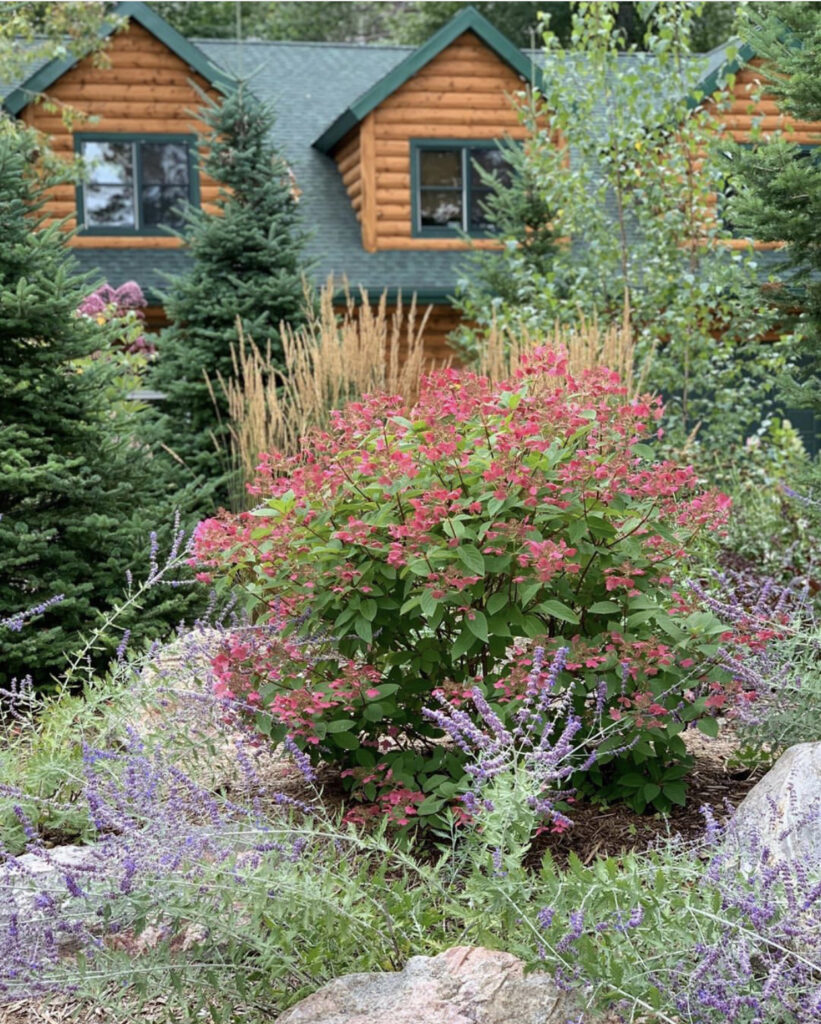 On the main level was a double car garage and a single car garage.
The single car garage we added a glass garage door and turned it into a home gym and weight room.
It's one of the best decisions we've made.
The whole family enjoys working out and often together.

The top floor has three bedrooms, a family room, laundry room and two bathrooms.
Bedroom
When my oldest went off to college I redesigned her room as part of the One Room Challenge. You can read about it HERE.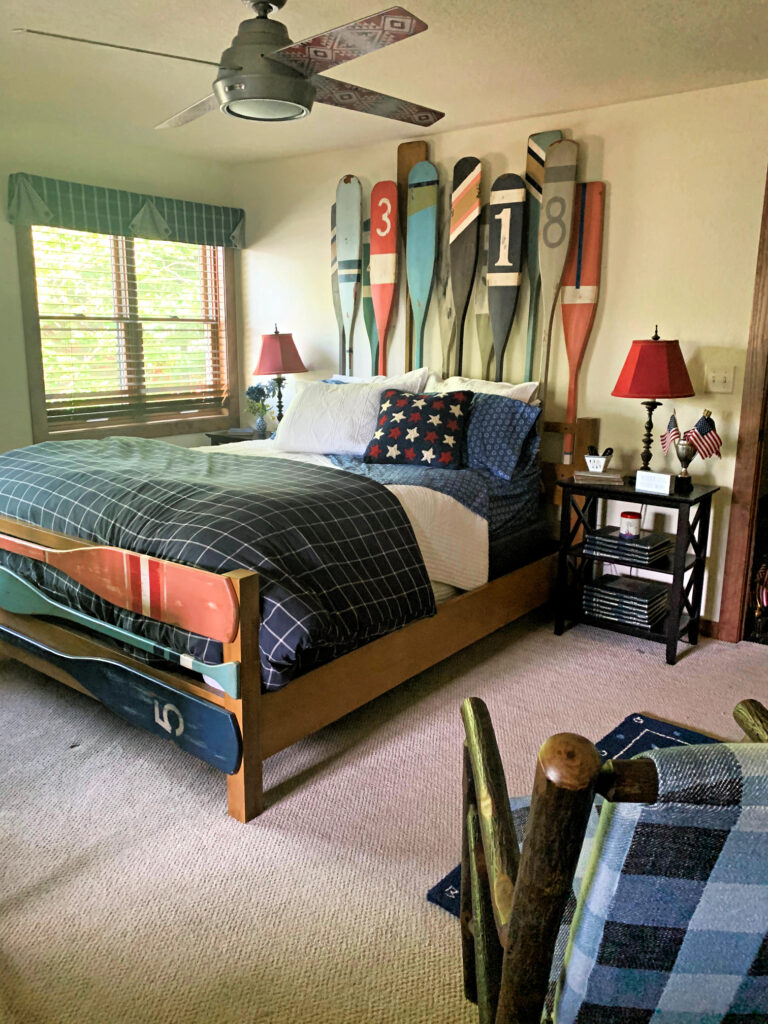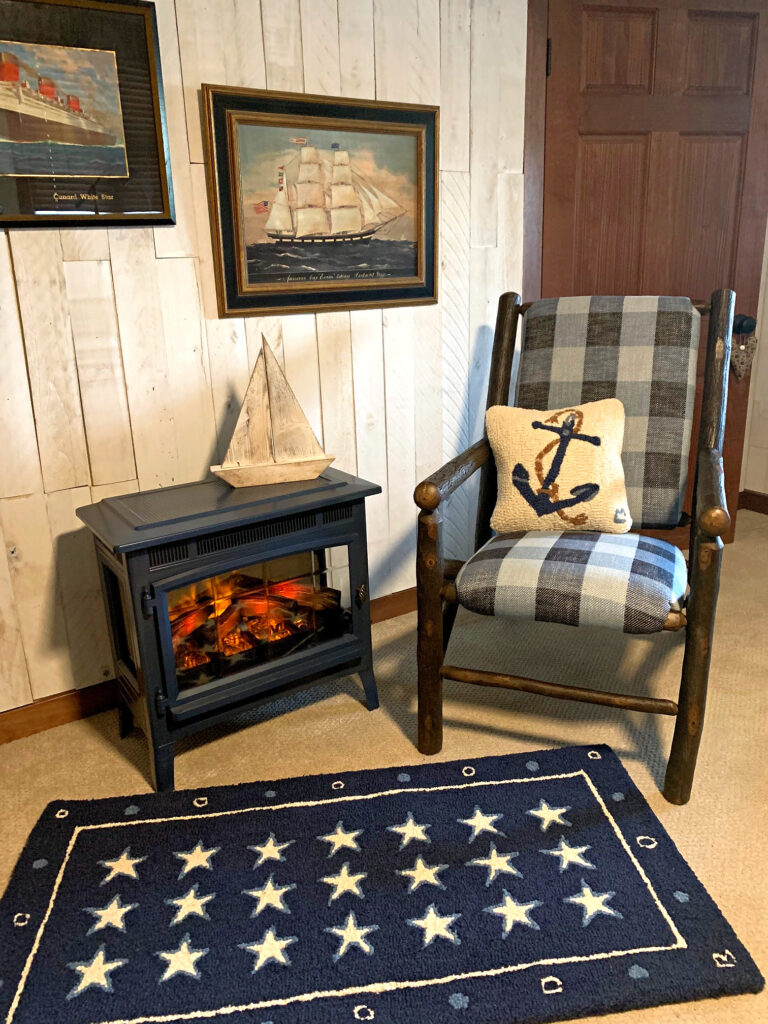 Antique Mail Sorter
In our guest house each of the three bedroom has a dormer window.
Each of the dormers makes a small alcove space in each room.
In the guest room I have a little seating area in the space.
My son has his bed in this area.
And I have been working for several years on the right way to style my daughter's alcove.
One day walking through a local antique shop I saw a really cool talk desk with little cubbies up above.
It was an antique mail sorting desk.
I thought it was so amazing, but had no idea where to put it. Then I thought of my daughter's room.

I loved the idea of filing the desk openings with special treasures.

I've had fun collecting over the past several months and am not rushing the experience.
As I find small things that remind me of my daughter I pick them up.
Here are some of the special treasures:
Montana and Glacier are a special place for our family as we visit my parents often who live there.
I found a souvenir mini barrel mug from Glacier National Park.

Another little cute Montana mug was added that i found at another shop.

These little old sailor men were actually the first pieces I found at a quick stop on a road trip. I saw a cute antique shop. I was driving on my own. I had no timeline so I stopped in to explore.
I thought they were precious and loved the nautical touch they gave.

I wanted to add something that looked like mail and found an old bird guide book that was missing it's cover so I took the pages apart and stacked them together.
My daughter collects Delft pottery and Dutch items so this little Dutch couple was perfect and so sweet!

An old swimming medal gives a nod to the lake and nautical colors in the room.

An antique crayon box gives a pop of yellow and fun graphics.

Currently my daughter is living in Germany so I figure she will find some special things from her travels to add to the other openings.


The mail sorter desk is taller than a regular desk so a chair would be too short.
I was so excited when I found this red metal stool to match with it.

At all the desks around our home I love to add one of my vintage typewriters from my collection.
This blue one is perfect here.
And the U.S. Navy tea cup is a fun nautical nod.
My U.S. Navy dish collection is not complete, but I was so excited to find the pieces that I did. I treasure them, they are hard to find.
The style is lovely in our lake house and my grandfather was in the Navy.

Every desk also needs a lamp. This blue eagle lamp has been searching for a home since I picked it up at a flea market years ago.
I think it's found it's place!

White Arrows Home the Shop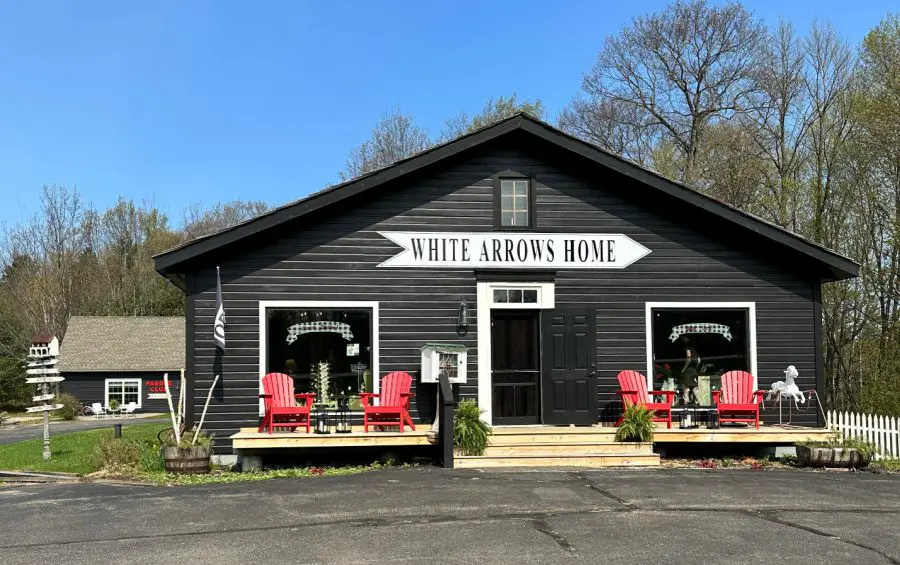 Do you know I own an antique shop? It's worth the visit to Wisconsin to come see White Arrows Home or you can always shop online from anywhere. Our entire store is online.
We bring new treasures into The Shop every day. Here's a little of what we brought in just this week.
Next up you are headed over to my friend Rachel's where she blogs at The Ponds Farmhouse. Her Pottery Barn inspired flips are amazing! Rachel is so talented and inspiring!
Take the Tour

Dabbling & Decorating | Robyn's French Nest | White Arrows Home | The Ponds Farmhouse | Sadie Seasongoods
FOLLOW ALONG
Instagram ~ Facebook ~ Pinterest ~ Twitter ~ YouTube ~ Tik Tok ~ Liketoknow.it