Welcome to Summer by the Lake. If you are new to White Arrows Home, welcome! Welcome to our full log cabin home, lakeside in the Wisconsin Northwoods.
I am so excited to participate as one of 30 home decor bloggers sharing their homes inside and out for this Summer Tour hosted by Marty of A Stroll Thru Life.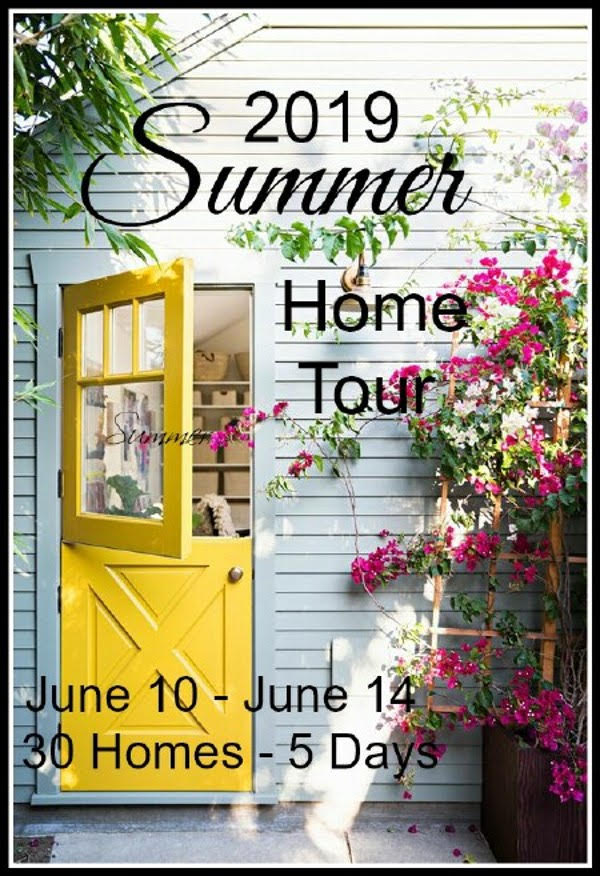 You can find a complete list of all the homes on the tour at the bottom of this post. All week long five homes have been shared each day and I am kicking off Friday's Tour!
One of my favorite areas to style in our cabin is our mantel. The kids lovingly call it "the breadstick". The moose mount was carved by a local chainsaw artist.
The Great Room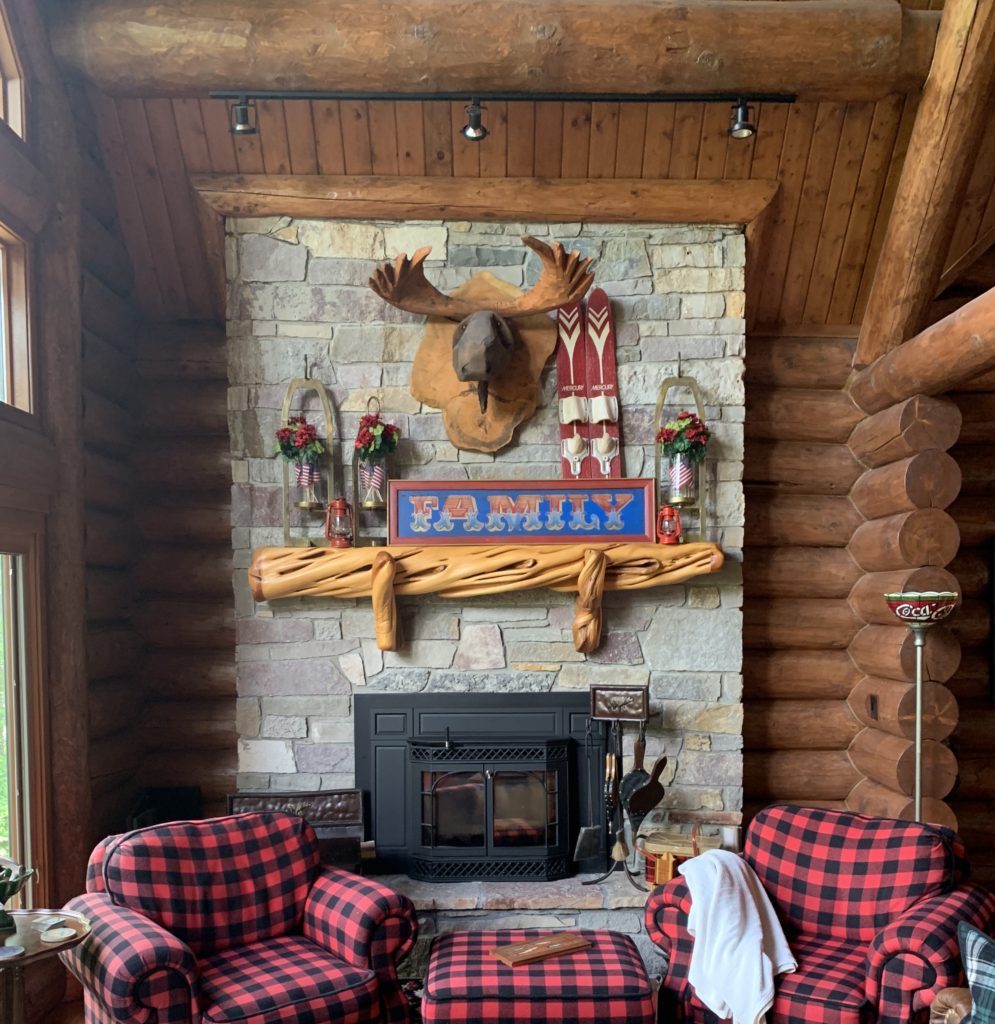 The Family sign is a favorite from the Vintage Cabin Signs in my shop.

My brass hurricanes I love so much and have been using them in creative ways since Christmas. For Summer I filled them with US flags and then topped them with red faux geraniums. I added two of my vintage red lanterns from my collection and a pair of vintage red water skis.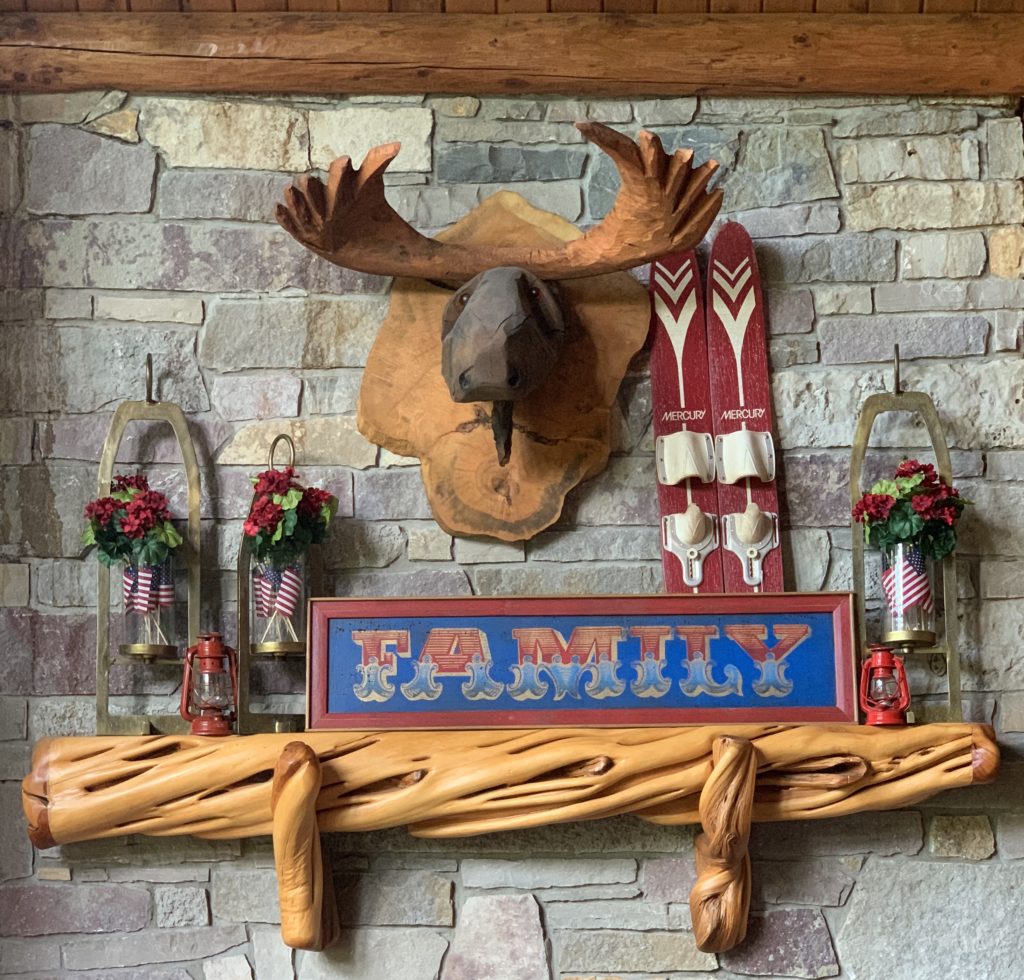 The Lake Room
I call the room off our back patio the Lake Room because it is where you tend to walk in and out of the house when you are going out back to the lake.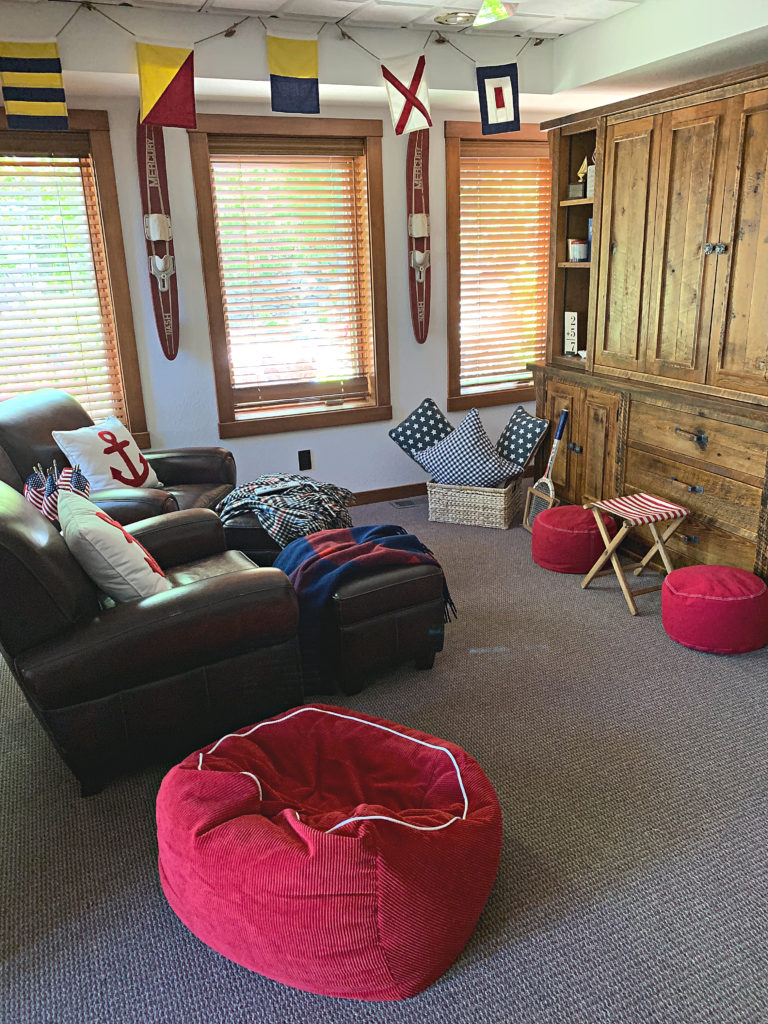 I wanted to give the room a nautical look. Vintage water skis with hooks hold everything from beach towels, blankets to take out by the campfire and a few of my vintage swimsuit collection.

This room is a little bit of everything. It has lockers and a closet in one corner that serve as a kind of mudroom and catch all space.
Another corner holds two comfy leather chairs with footstools. A few of my vintage camp blankets sit on the footstools and a little folding red table I found at Homegoods works great between the chairs.

Across from the chairs is a big, gorgeous tv hutch from Roughing It In Style.


I love styling the hutch shelves with my vintage treasures in red, whites and blues. When we are ready to watch tv we just fold open the doors.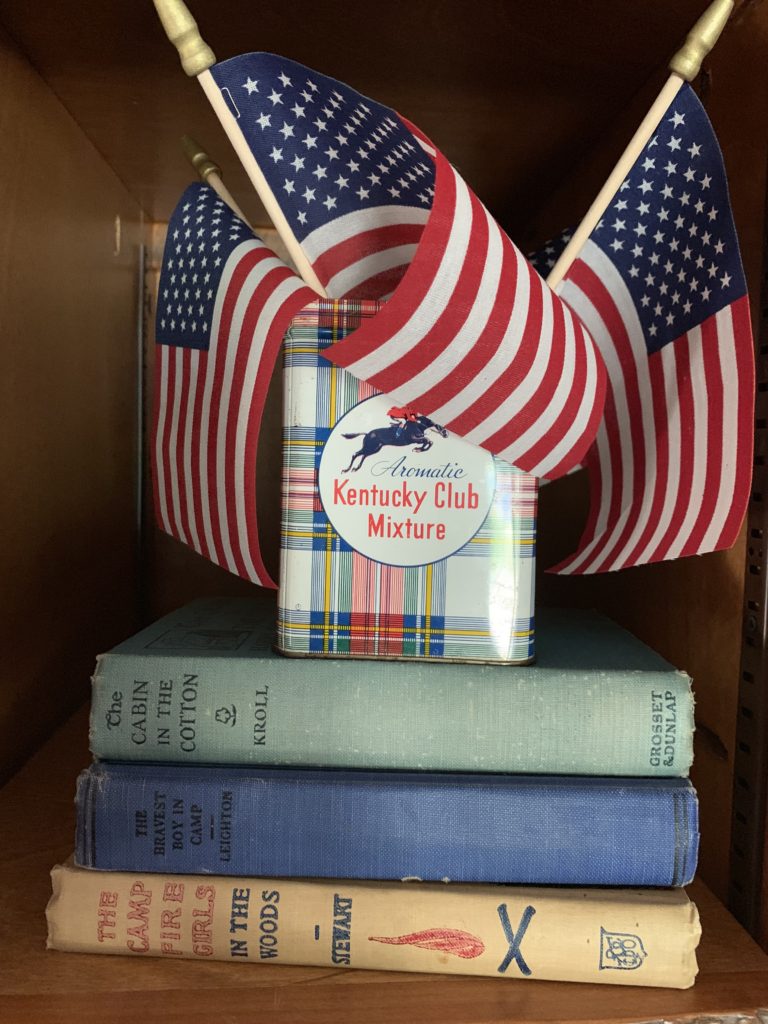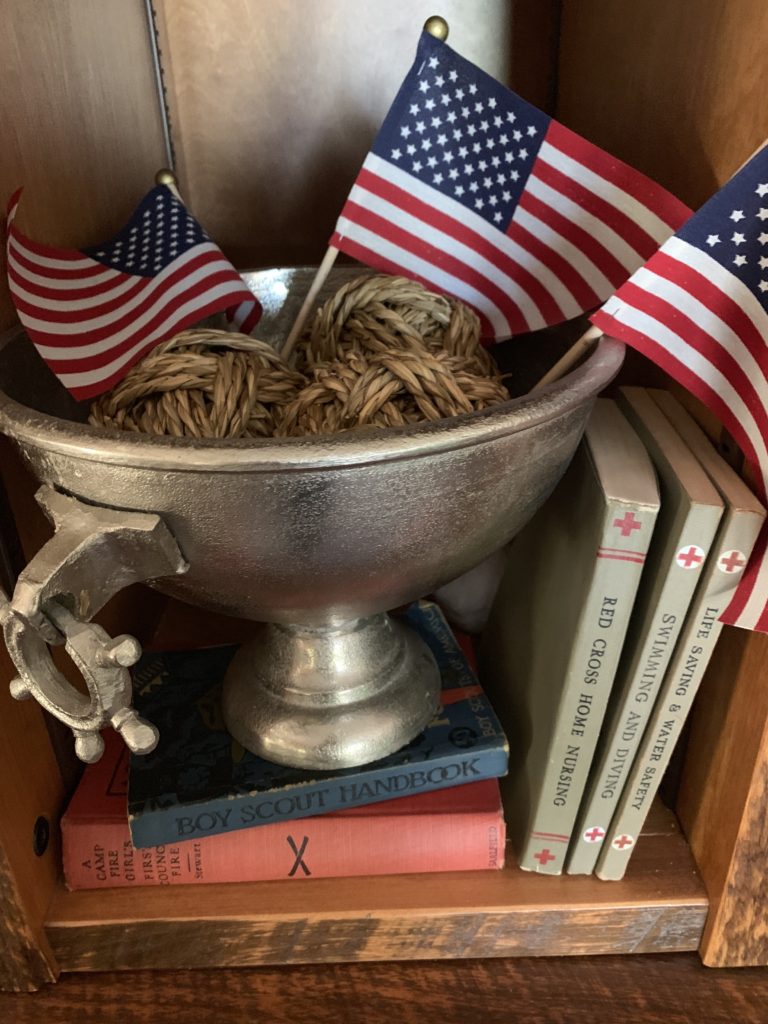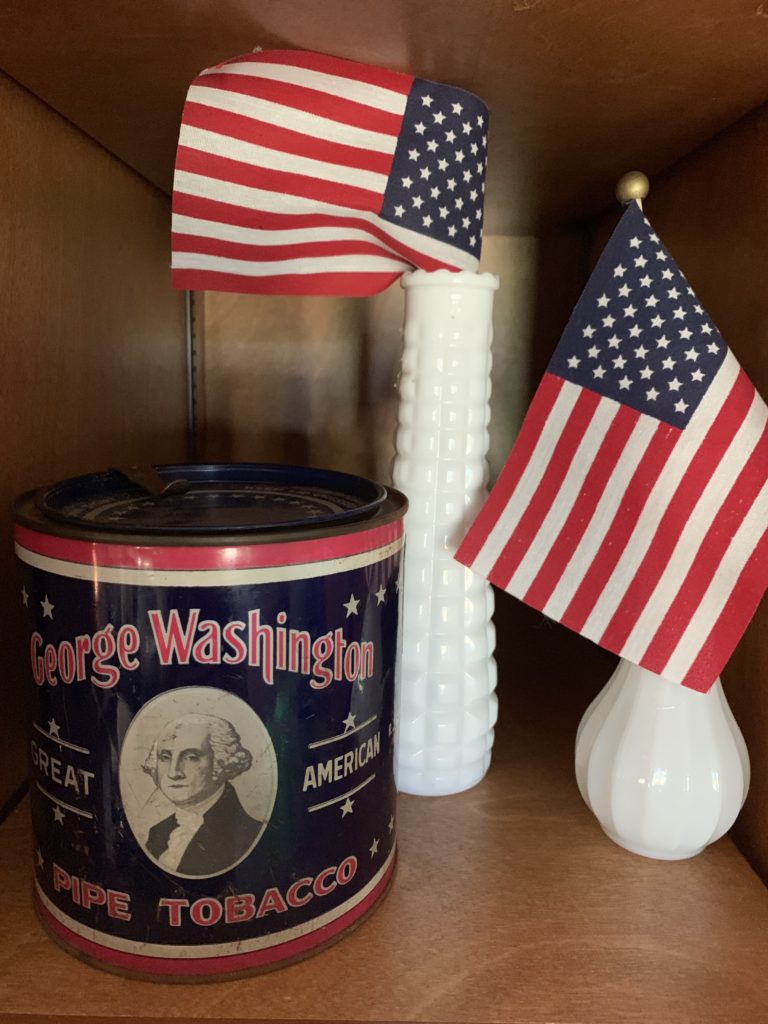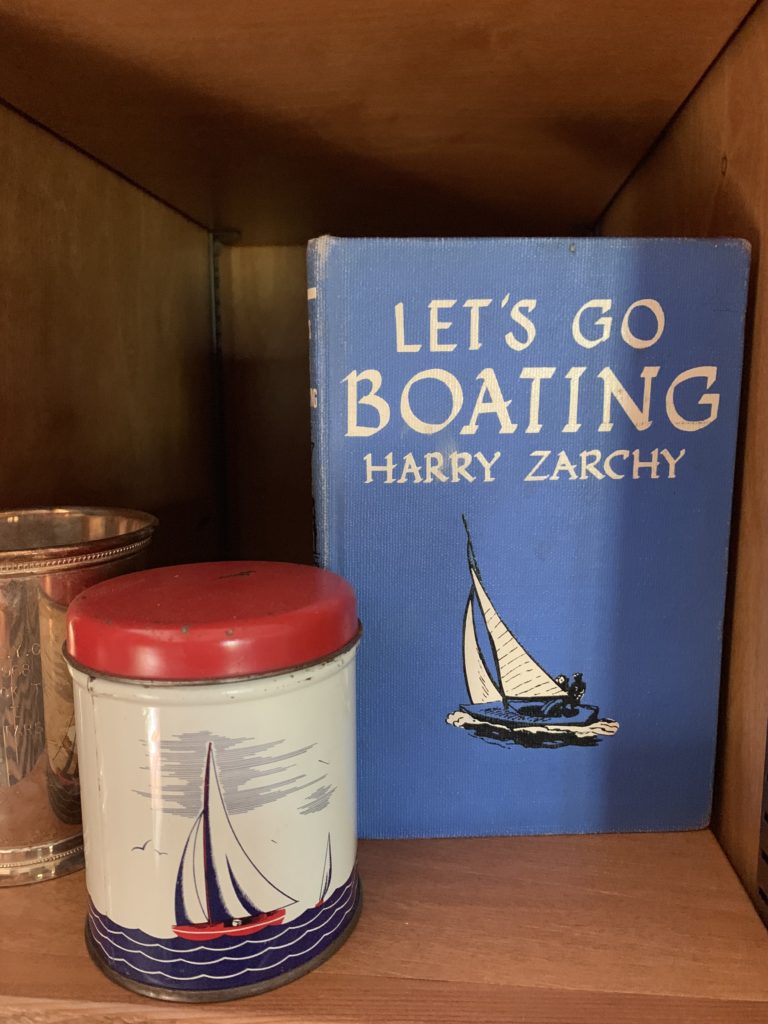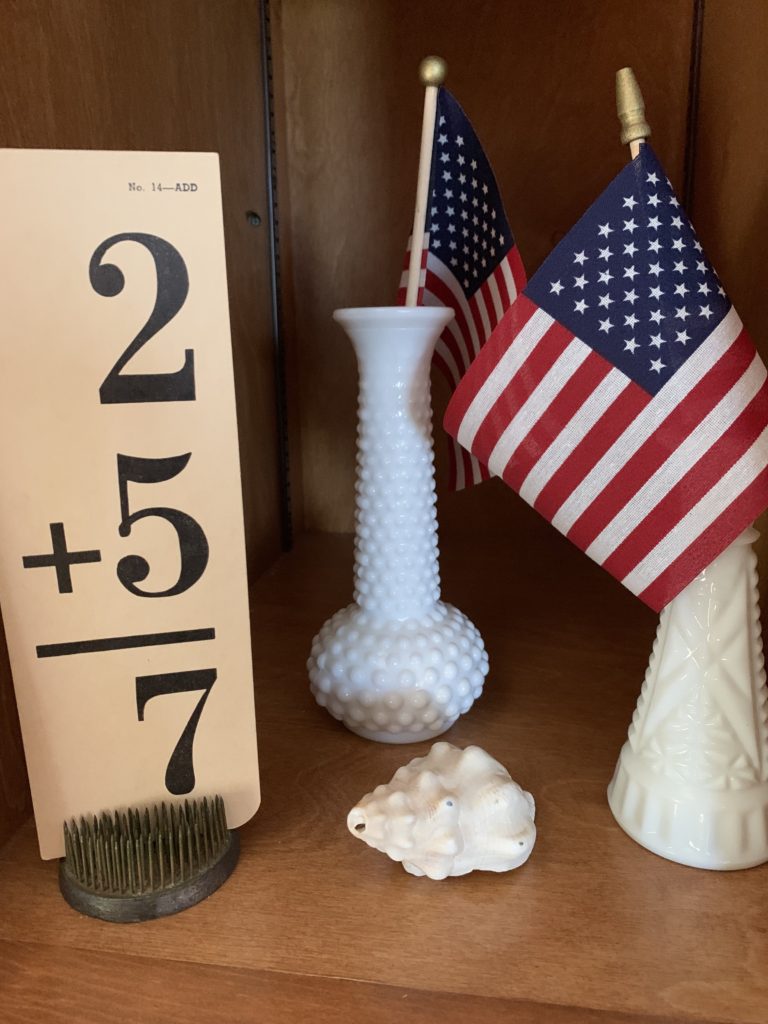 I love keeping my red, white and blues on my mantel from Memorial Day -Labor Day, but my basement Lake Room stays patriotic, nautical and forever Summer.
Next on the tour is Our Fifth House. Thanks so much for visiting me here! I'd love to have you become a regular visitor if you are not already!
Follow the Tour









I hope you will continue to follow me! Sign up below to receive my emails and follow along on your favorite social media site!
Join Me as I share more inspiration with you each day on:
Instagram ~ Pinterest ~ Twitter ~ Facebook