Minocqua and the Lakeland Area's lakes have so many beautiful boathouses. Many were built by wealthy families who spent their summers in The Northwoods in the early 20th century.
(Affiliate Links are shared for your convenience, read my full disclosure here.)
These boathouses have just as much style as the home they belong too. They are a welcome greeting to friends arriving by boat, a beautiful garage for a beloved boat and even guest quarters or party rooms.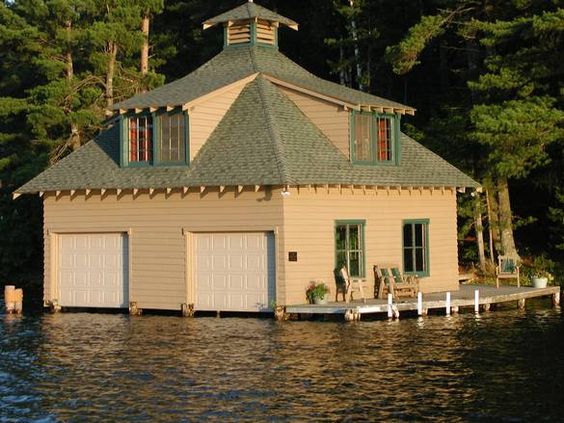 In previous decades boathouse could be wet or, built over the water. Now DNR laws prohibit them where we live and they must be built dry, or on land.
We don't currently have a boathouse. We have a "shed" that we use for storage for all our boat toys. Someday it would be wonderful to have a beautiful boathouse. I'm always dreaming!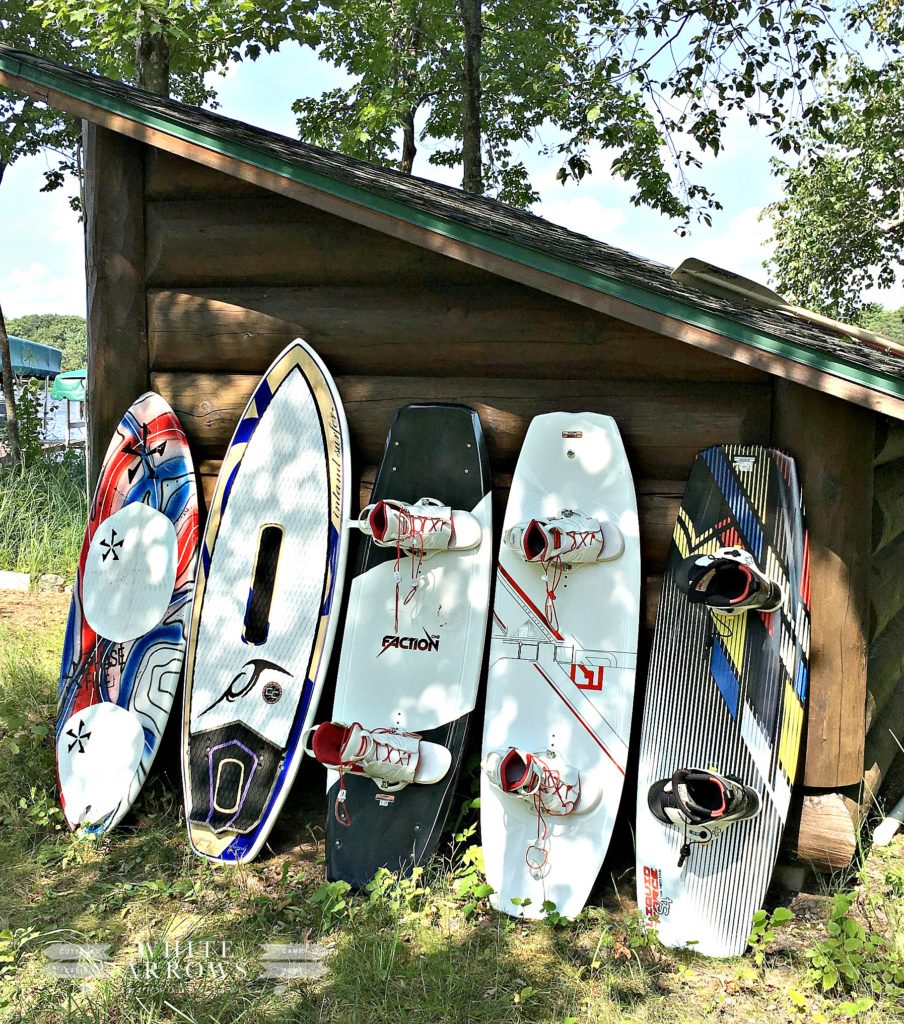 I gathered some beautiful boathouse photos that inspire me. Someday when we design ours I will take bits and pieces that I like and put them together into the perfect boathouse for us. Enjoy and dream with me!
Boathouse Dreams
These boathouses are just for drooling over and inspiration.
A stunning gorgeous green and white boathouse has space above for guest quarters.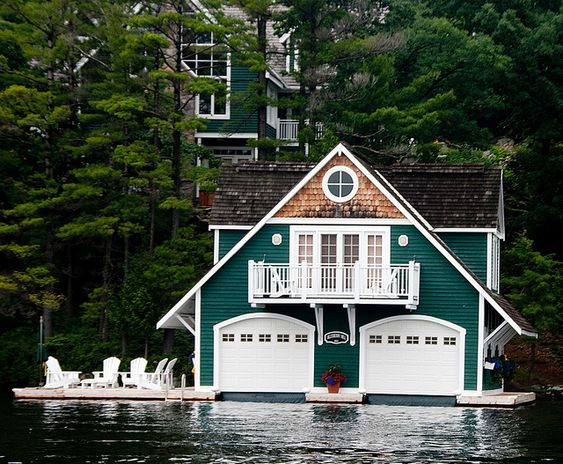 I love the classic blue and white colors with space to park your boat and relax by the water inside or out.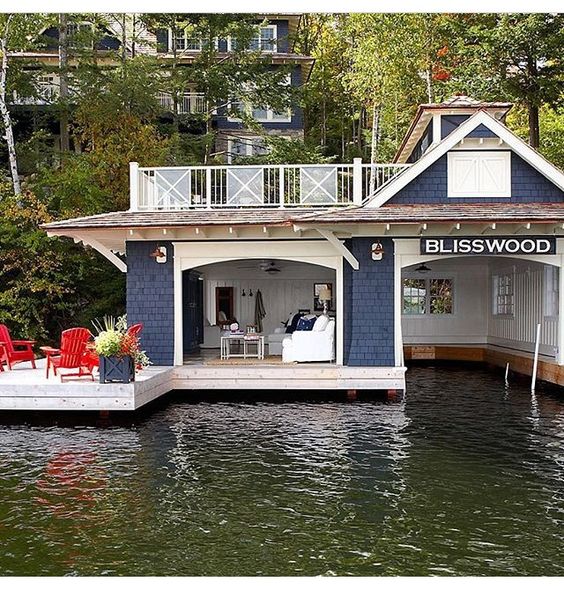 This beautiful structure doesn't have room for a boat, but does have space to entertain.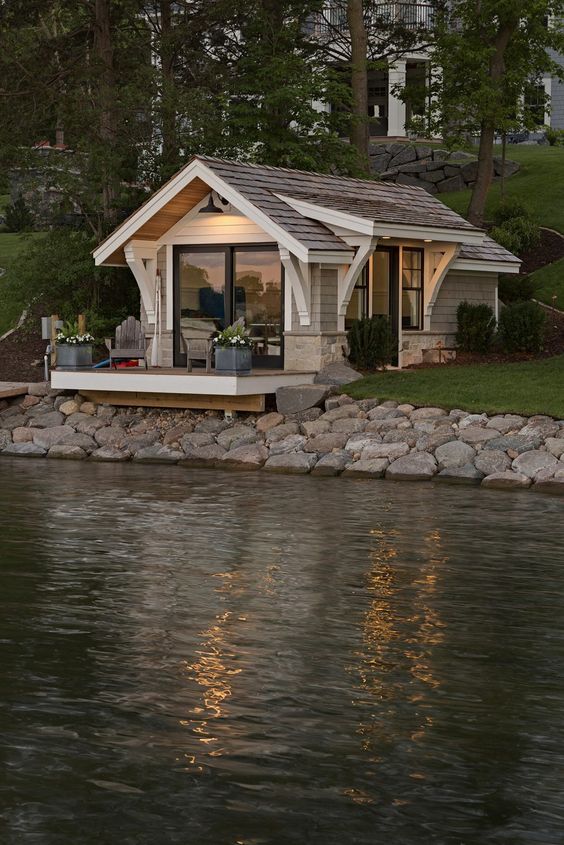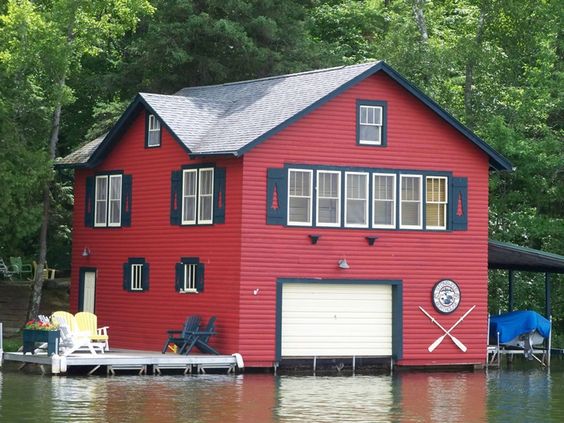 Organization
Keep rods organized and easy to grab and go along a wall of the boathouse.
Always wondering how to organize all those lifejackets and wetsuits?
This gorgeous coffee table book , Boathouses by Tom Freeman, shows photos of boathouses from our local lakes. You can purchase a copy here.

I hope you will continue to follow me! Sign up below to receive my emails and follow along on your favorite social media site!
Join Me as I share more inspiration with you each day on:
Instagram ~ Pinterest ~ Twitter ~ Facebook