Welcome back for another episode of the Cabincast! Episode 34: The Call of the Loon is live and ready for your enjoyment!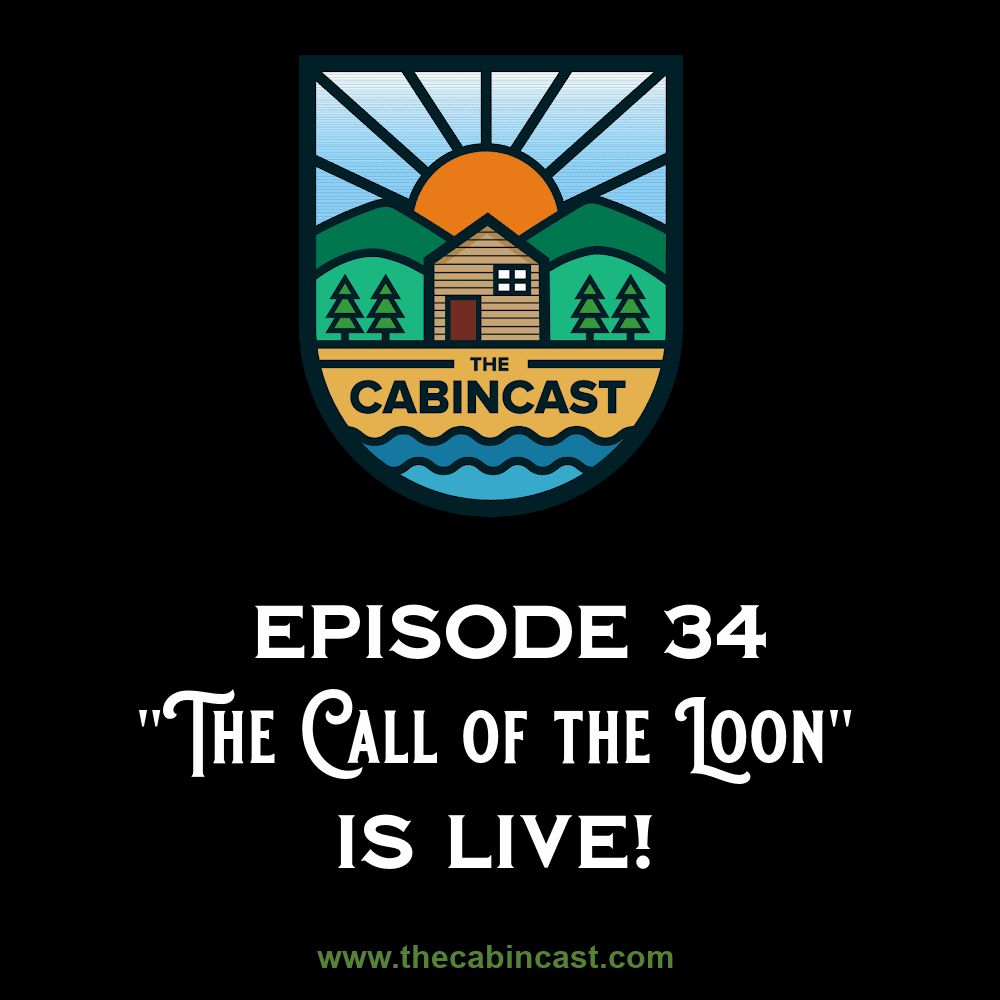 In this episode, join us for a Cabin Chat full of our favorite things- loons, waterskiing and cocktails.
We hop into this Cabin Chat by discussing Erik's kids recent achievement of learning how to waterski. Erik shares how he and his wife tackled the task of teaching their children and definitely has some awesome tips for parents trying to do just that. 
This leads into a chat about the community and relationship with your neighbors that you have in the Northwoods. We share the joys of neighbor kids and family friends. 
"You end up making really wonderful connections and relationships with your neighbors family." -Erik

Up next, I share a listener's cocktail recommendation for a cabin favorite, an Elderberry Cocktail.
Thank you to our sponsor Roughing it in Style.
Following this discussion we transition to talking about a Northwoods icon, the loon.
"I love loons, I love falling asleep and hearing them throughout the night" -Kristin

I share a reading from a favorite book, Return to Wake Robin by Marnie O. Mamminga about loons. 

Then, Erik shares a variety ofloon sounds and their meaning, so you can understand what these beautiful birds are saying!
To conclude this episode, Erik shares a tune from the Michigan Rattlers called "That Kind of Life."
Thank you so much for tuning in for this week's Cabin Chat!
FOLLOW ALONG
Instagram ~ Facebook ~ Pinterest ~ Twitter ~ YouTube ~ Liketoknow.it