The Traveling Teacup makes a stop on it's journey in The Northwoods of Wisconsin.
(Affiliate links are used for your convenience. Read my full disclosure here.)
I was so enchanted when I first heard about Tessa, The Traveling Teacup and her adventures around the country. She started out as the fun idea of my friend Barbara of Mantel & Table. Read more about The Traveling Teacup's adventures to my home over on Mantel & Table.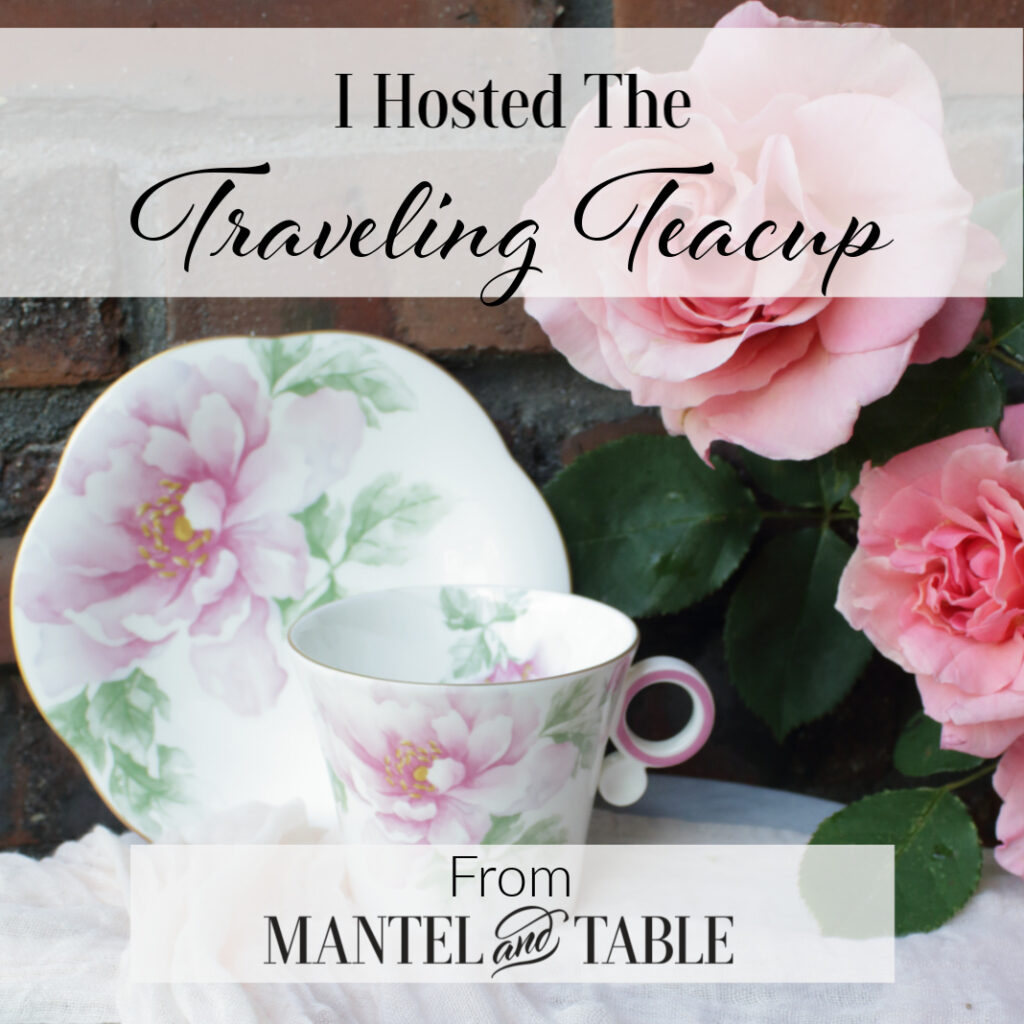 Welcome to Wisconsin
Tessa, the teacup has had fun at my friend Kim's in Oregon. Adventures with my friend Ann in Vermont . A trip to Arizona to be with my friend Mary. It's now come to Minocqua where we live in our lakeside log cabin home. Minocqua is three hours north of Madison, five hours from Chicago and four hours east of the Twin Cities.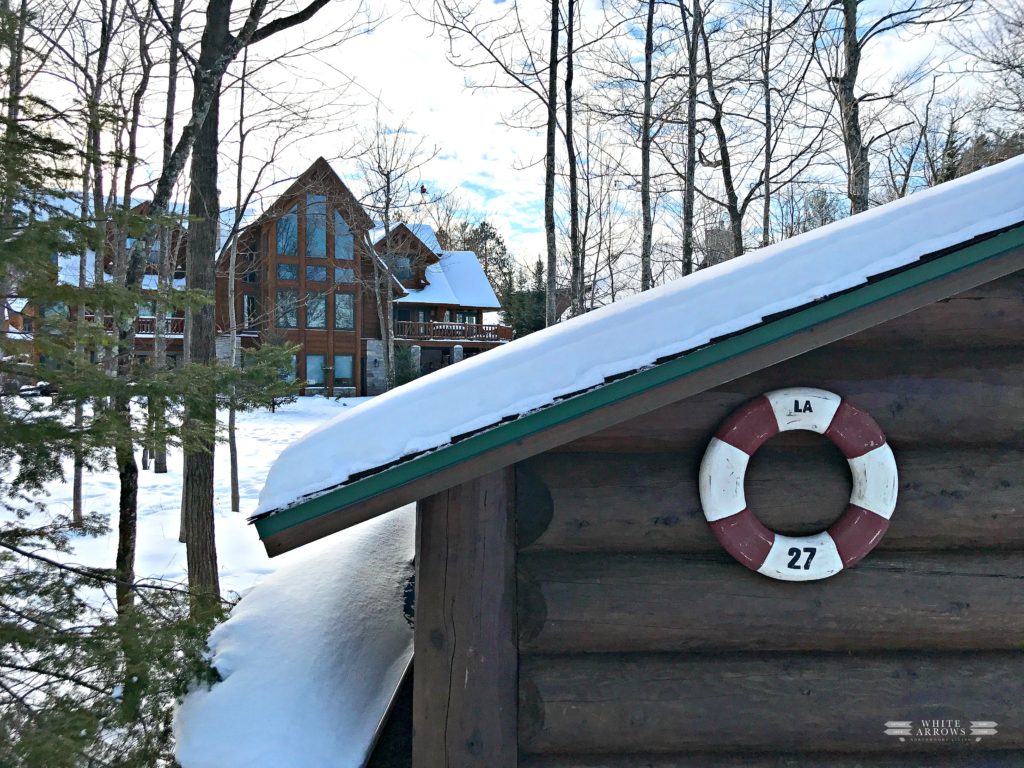 I thought I'd share some of my favorite things while sharing the photos of The Traveling Teacup's visit. It will be a fun way to get to know each other better. Let me know what we have in common.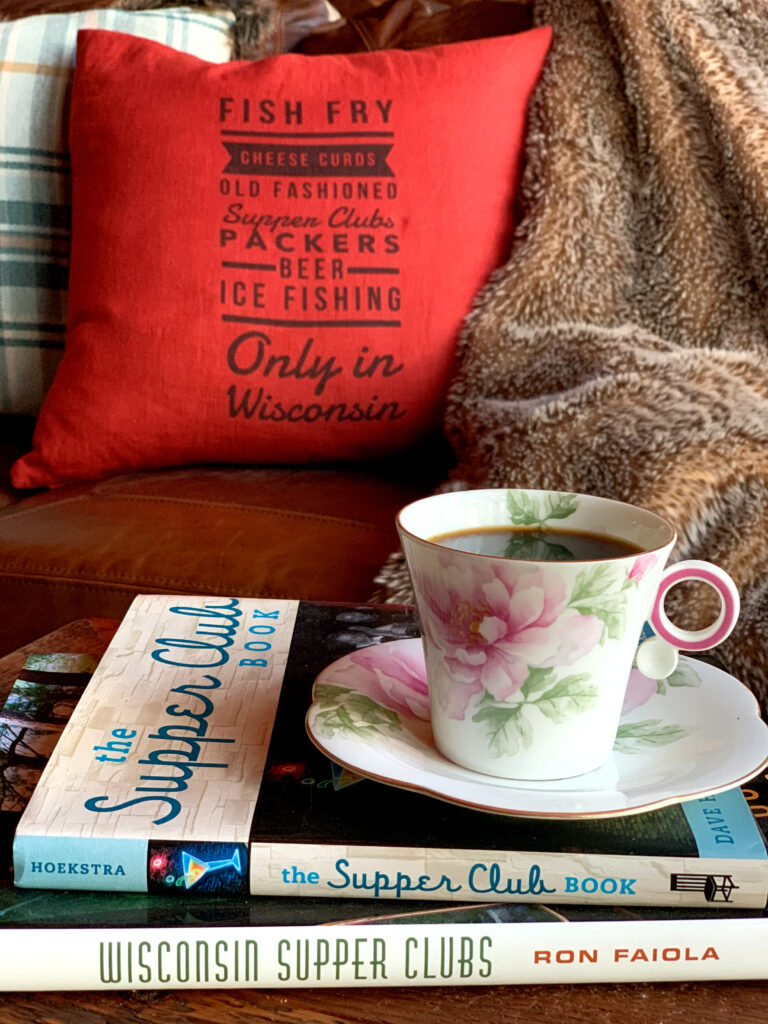 Coffee
I love to start my days with coffee. I don't drink tea often, actually hardly ever. I like tea, but I love coffee. It's not the caffeine, it's just that it feels like a comforting treat.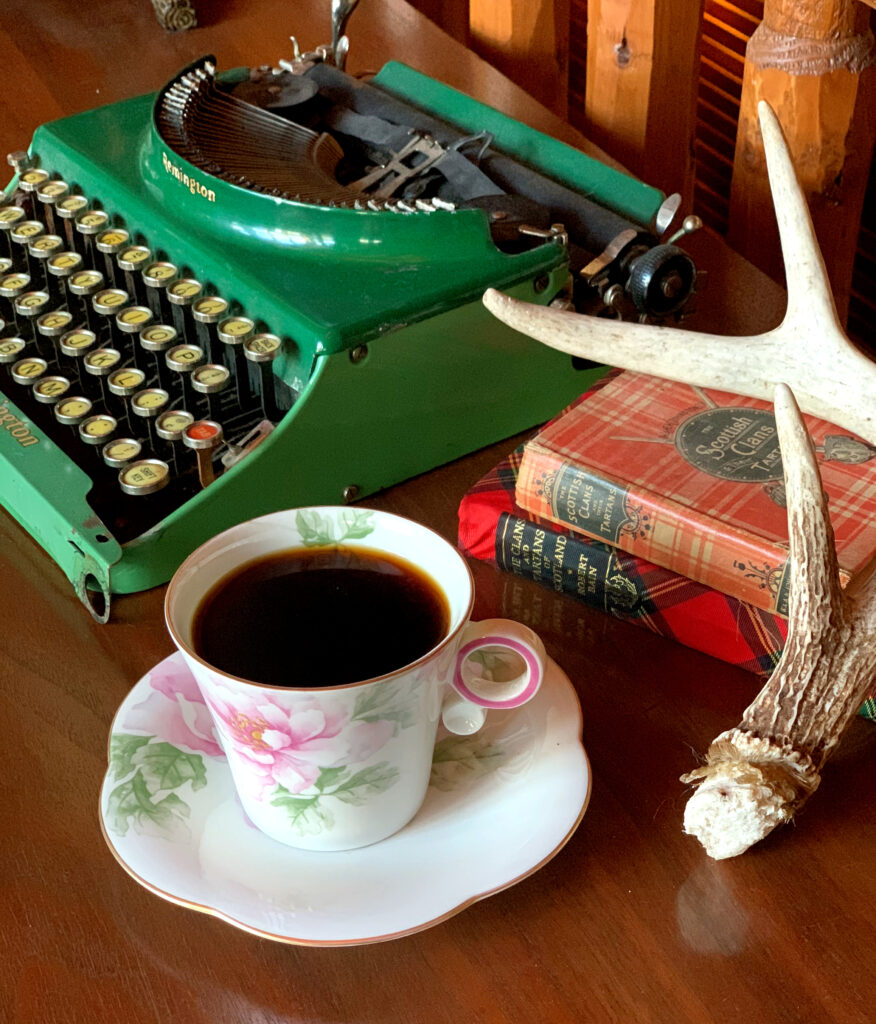 Over two years ago I started drinking decaf. I had been having headaches in my temples and my eyes had been aching. I thought it was my age and that my eyes were getting bad. I went to the doctor and had an eye exam and my vision was still good.
So I decided to stop drinking caffeine. I had a few hard days and then my head cleared up, my eyes quit aching and my headaches stopped. Now, I didn't think I had been drinking too much caffeine. I never drink soda and really only drank about two cups of coffee a day that I would rewarm throughout the day. But I think that habit led me to not drinking enough water too.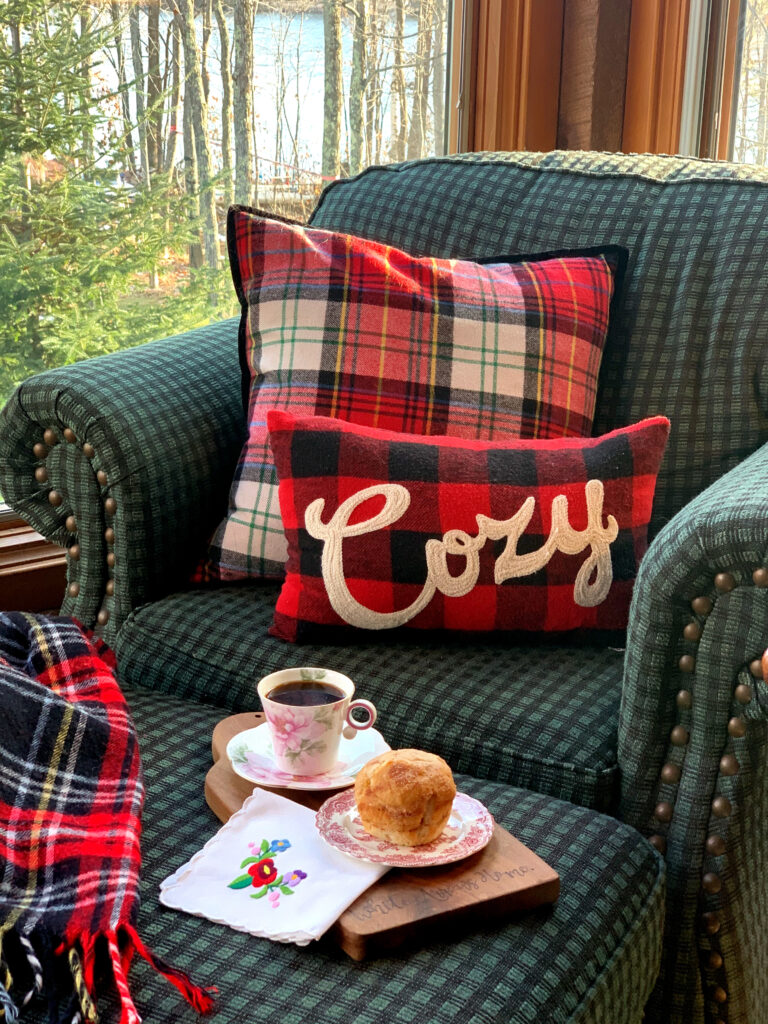 When I have strong good coffee I can't tell the difference in taste, so it's been a great decision and an easy one. My husband switched too and has been so happy with the choice.
When I go to the coffee shop I order a Decaf Cappuccino Skim and Wet. Otherwise I always drink it black. Lattes and Mochas are too sweet for me.
Treasure Hunting
I love looking for antique and vintage treasures to add to my collections. Some of my pieces are family heirlooms passed down, like these embroidered napkins. Others I have found like the red and white dish that belongs to a whole set I found at a thrift shop.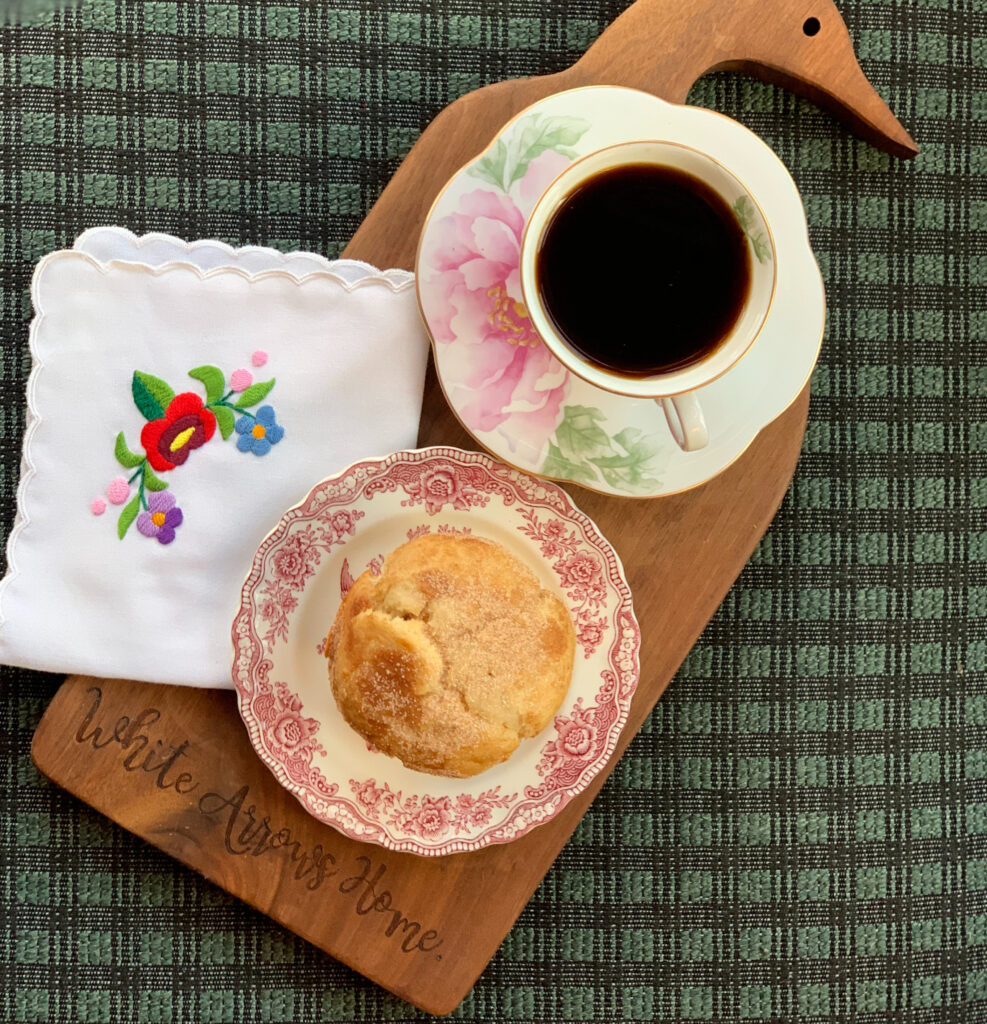 Reading
I love to read! I feel lost without a book (or several) going! Each month I share what I'm reading hoping it will inspire you to read too. You can see my posts here. Sitting in this buffalo plaid chair by the fire is my favorite place to read! Where is your favorite place?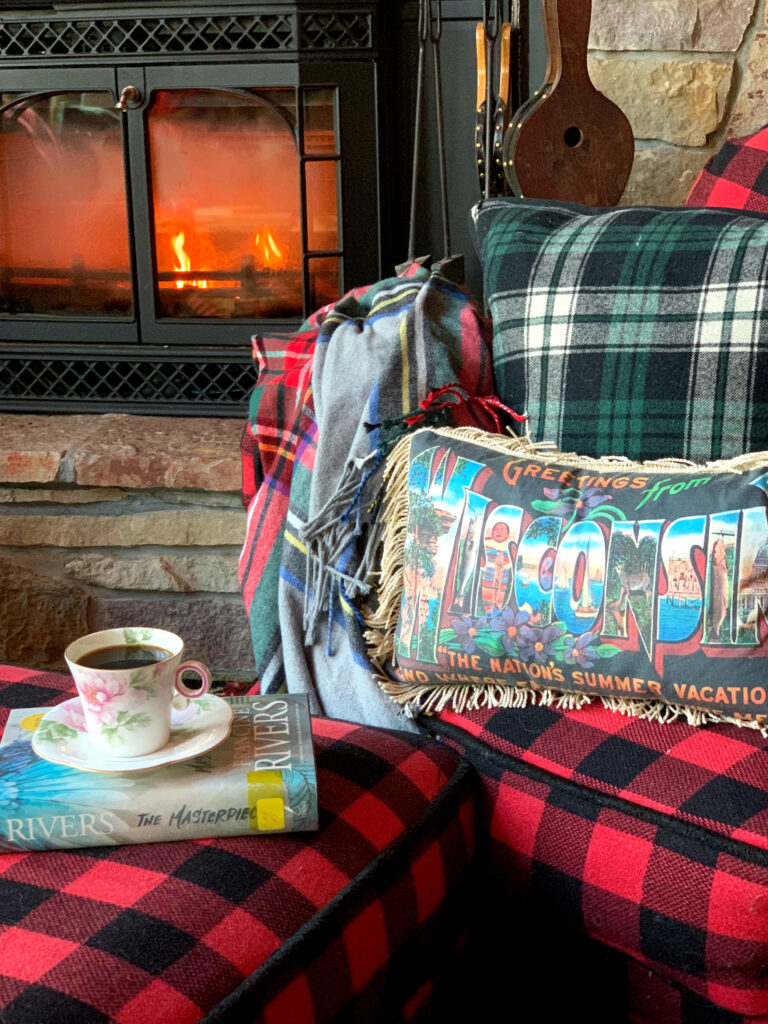 Cocktails
The Northwoods is famous for it's Old Fashioned Cocktail and I love mine sweet with whiskey and garnished with cherries. Brian and I often have a cocktail by the fire at night while we sip and talk about the day. What's your favorite cocktail?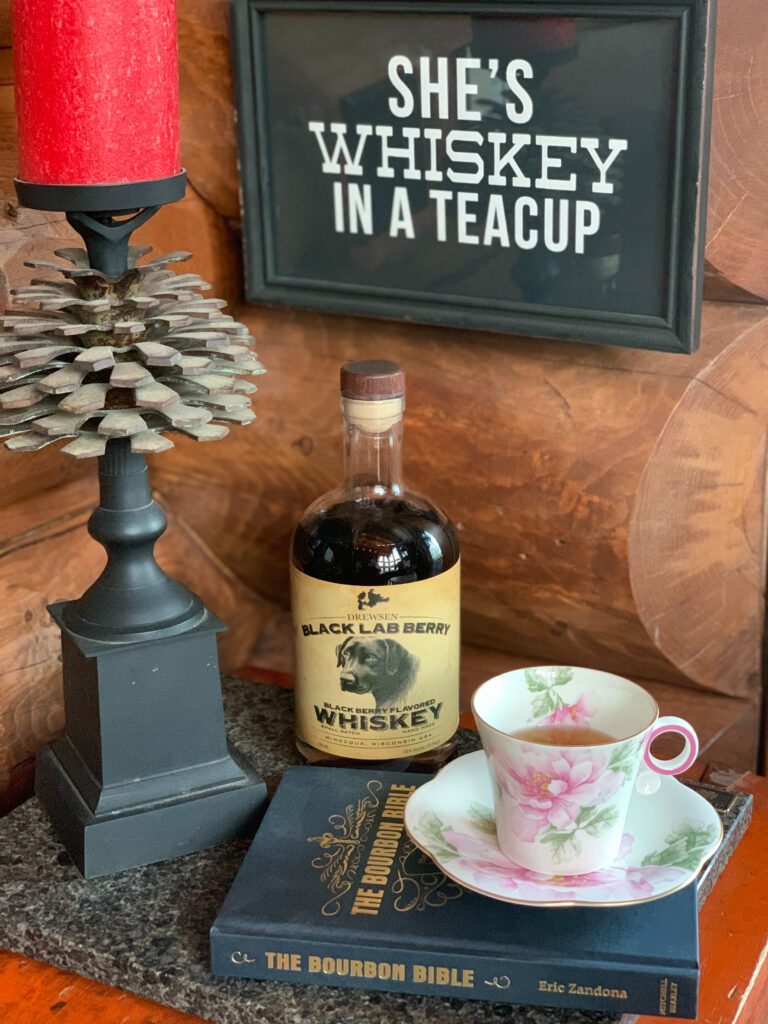 It was so fun to participate in this creative blog hop! Next, The Traveling Teacup heads to my friend Chas's home in Colorado. You will love following along! Thanks Barbara for including me in the tour!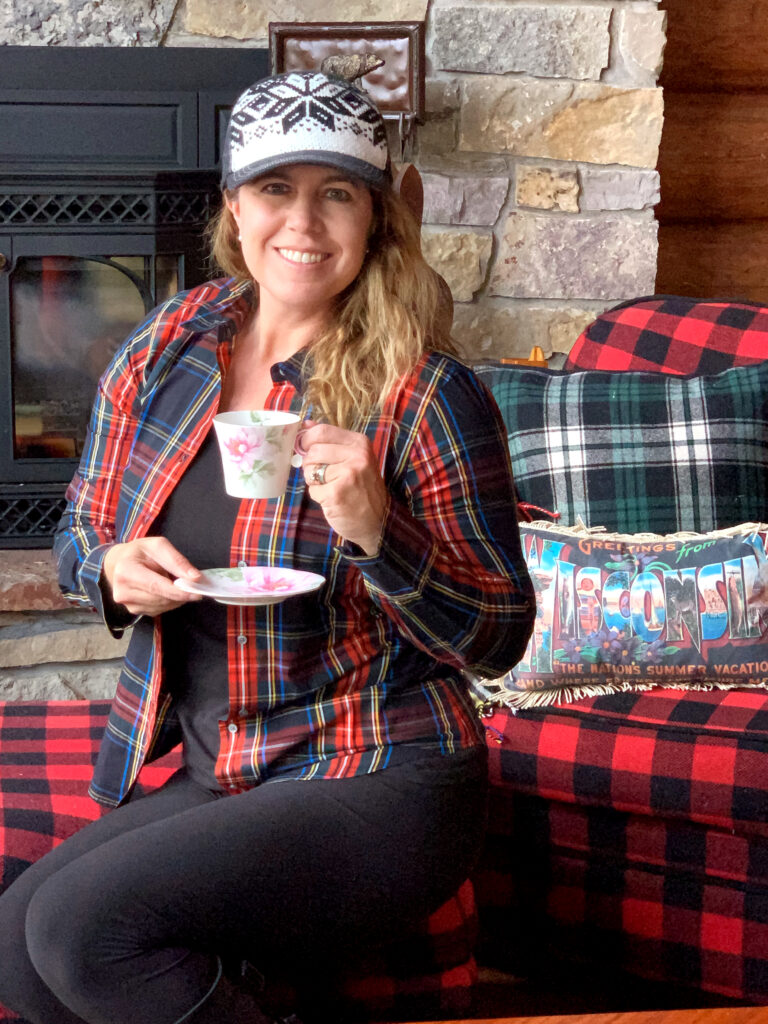 FOLLOW WHITE ARROWS HOME


Instagram ~ Facebook ~ Pinterest ~ Twitter ~ YouTube