(Affiliate links are used for your convenience. Read my full disclosure here.)
Having a cozy morning coffee bar is essential at my house! It's what gets some of us out of bed!
I'm so excited to be joining an amazing group of bloggers all sharing inspiration for coffee/hot chocolate bars. Thanks so much to Aliya of Open Door Home for including me and organizing this hop! You can find a full list of participating blogs and links at the bottom of this post.
If you are just coming over from The Farmhouse Life didn't you love Kori's Hot Chocolate Bar! It's so gorgeous!
I'd now like to welcome you to our lakeside log cabin in The Northwoods of Wisconsin where it's a Winter Wonderland typically from late October until the end of April. Our average 100 inches of snow gives a whole new meaning to cozy and hot chocolate and coffee bars a necessity!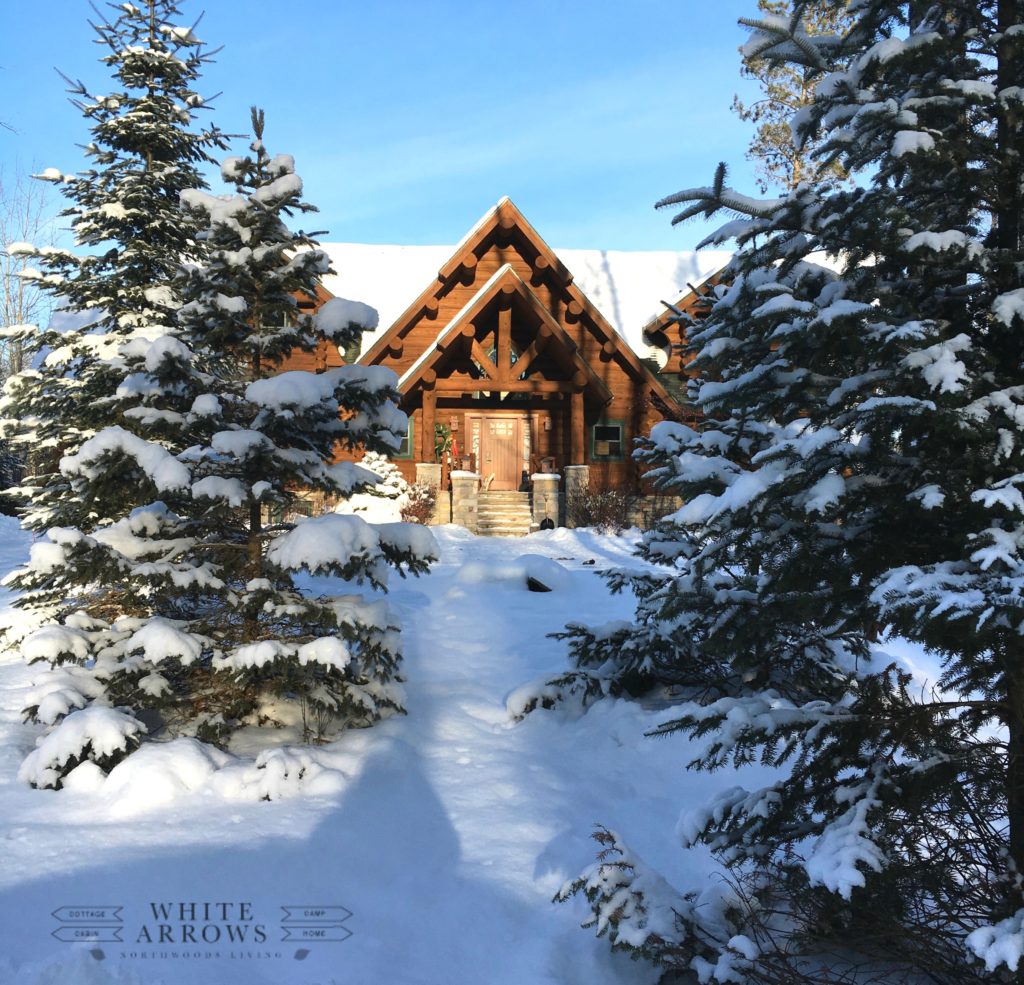 I love having the coffee set and ready for the mornings on the counter where it's self serve for anyone that would like a cup.
Our log walls are the perfect backdrop for any decor. I hung two evergreen wreaths with plaid ribbon above the bar and then hung lanterns from my vintage collection inside. It was easy to hang the lanterns by just wrapping one branch of greens around the handle.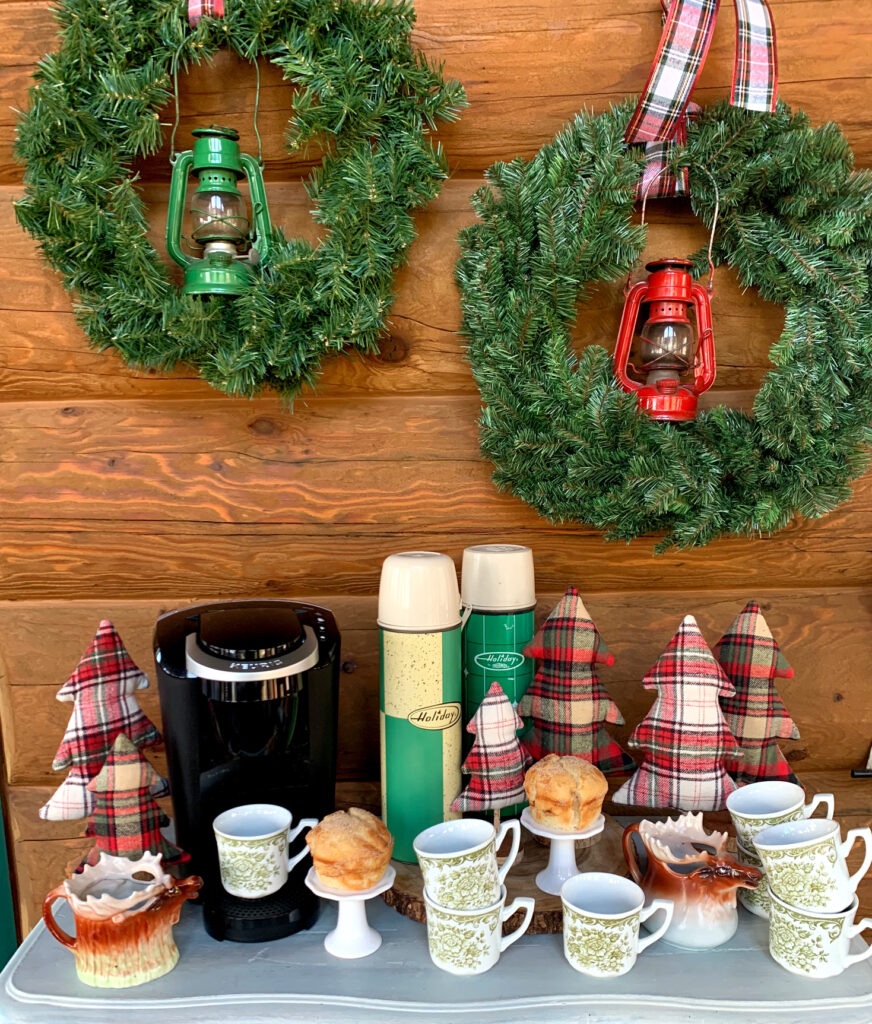 I instantly fell in love with these floral green and white mugs when I spied them at Goodwill. And with their ticket price as a set at $5 they flew in my basket! Their dainty size, pattern and color had me smitten!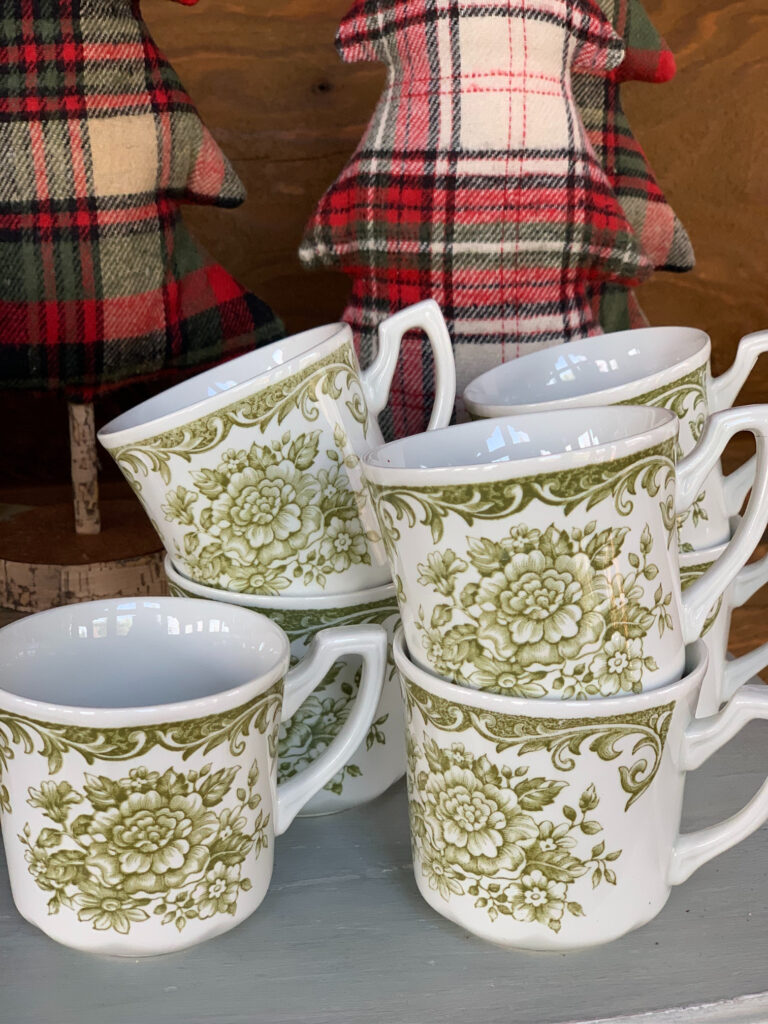 Vintage Thermos are one of the things I collect. Here's a post I recently shared about how I decorate with them. These Holiday Thermos are two of my favorites and I love pulling them out for Christmas!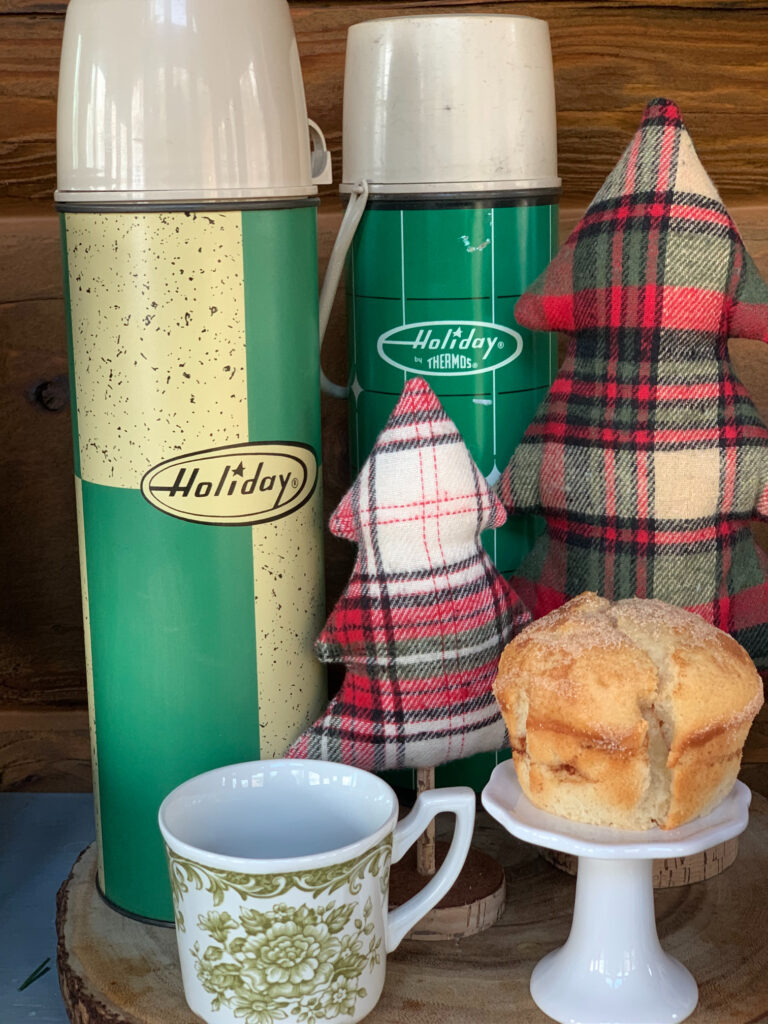 I love to make breakfast. It's my favorite meal to cook. But when I get busy, I give myself some grace and stop at a favorite coffee shop to bring home some of their delicious treats. (Locally I grabbed these sweet cinnamon sugar muffins at Little Creek.) The little muffin stands, I found at Hobby Lobby.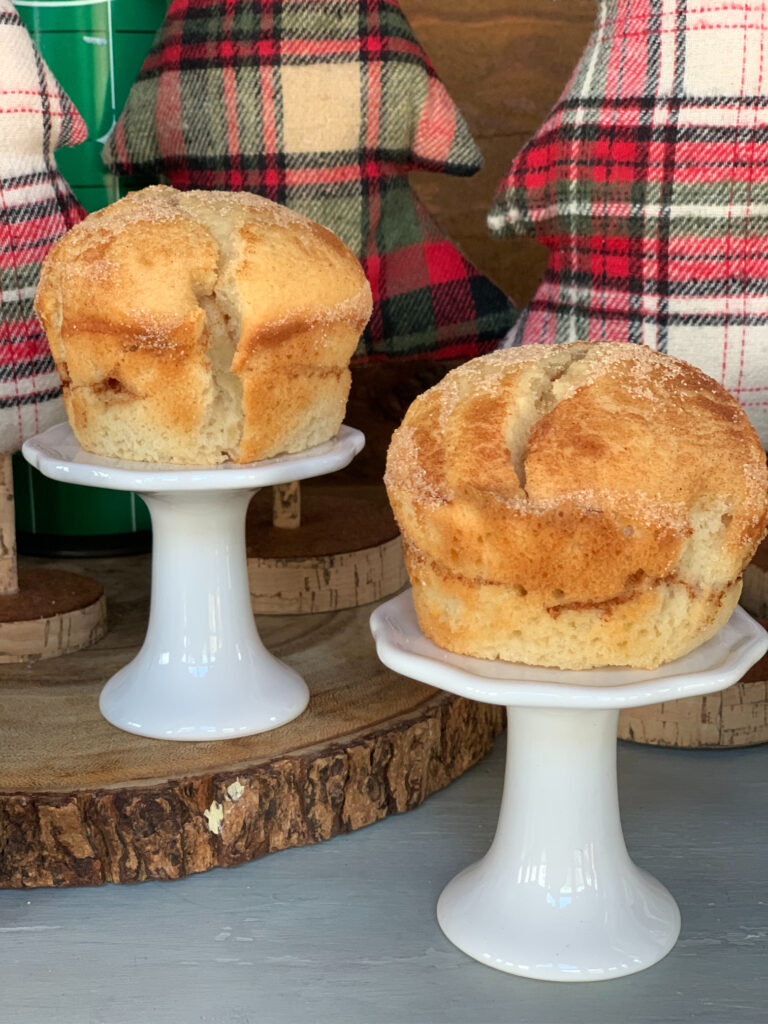 One of my collections I want to add to is my set of moose pitchers. They come in several different styles and these two are a great start.
I love the rustic look of using wood slices for trays.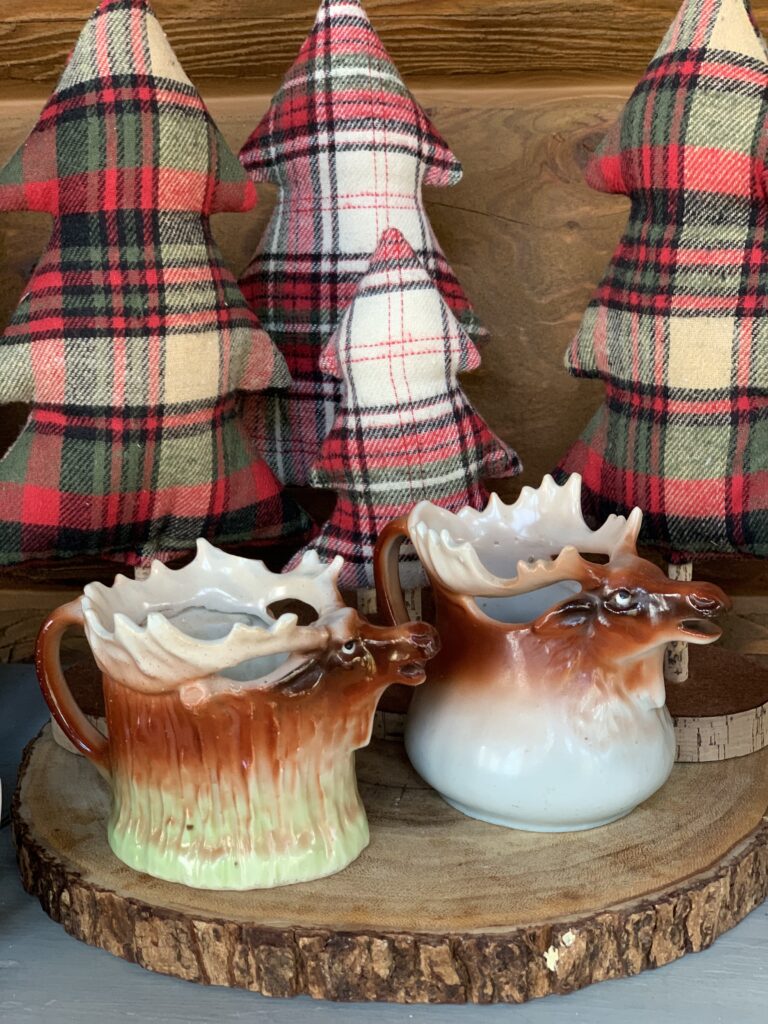 The creamers were made in Austria in the 1930s.
These plaid Christmas trees I found this season at Walmart and couldn't pass them up. At Walmart I also found:
At Walmart I also found: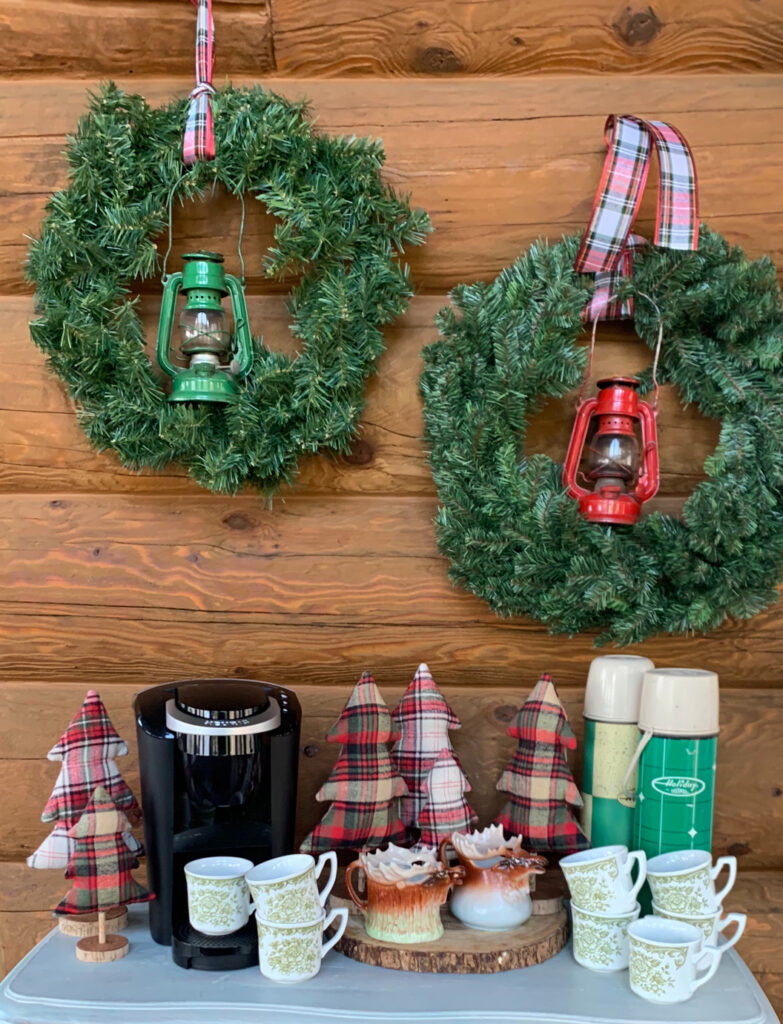 Get the Look


Thanks so much for visiting! I hope you will become a regular subscriber!
Next up on the tour is Pine & Prospect Home. Andrea speaks my language using beuatiful thrifted dishes! You'll be so inspired!
Take the Tour

Check out all these fabulous coffee/hot cocoa bar ideas and be inspired to slow down this holiday season.

White Arrows Home / Pine & Prospect Home / The Tattered Pew

Thistlewood Farms / Open Door Home / The Farmhouse Life
FOLLOW WHITE ARROWS HOME


Instagram ~ Facebook ~ Pinterest ~ Twitter ~ YouTube