I'm excited to be joining my friend Amber of Follow The Yellow Brick Home for another seasonal blog hop tour of homes. Thanks so much to Amber for including me in this fun Hop!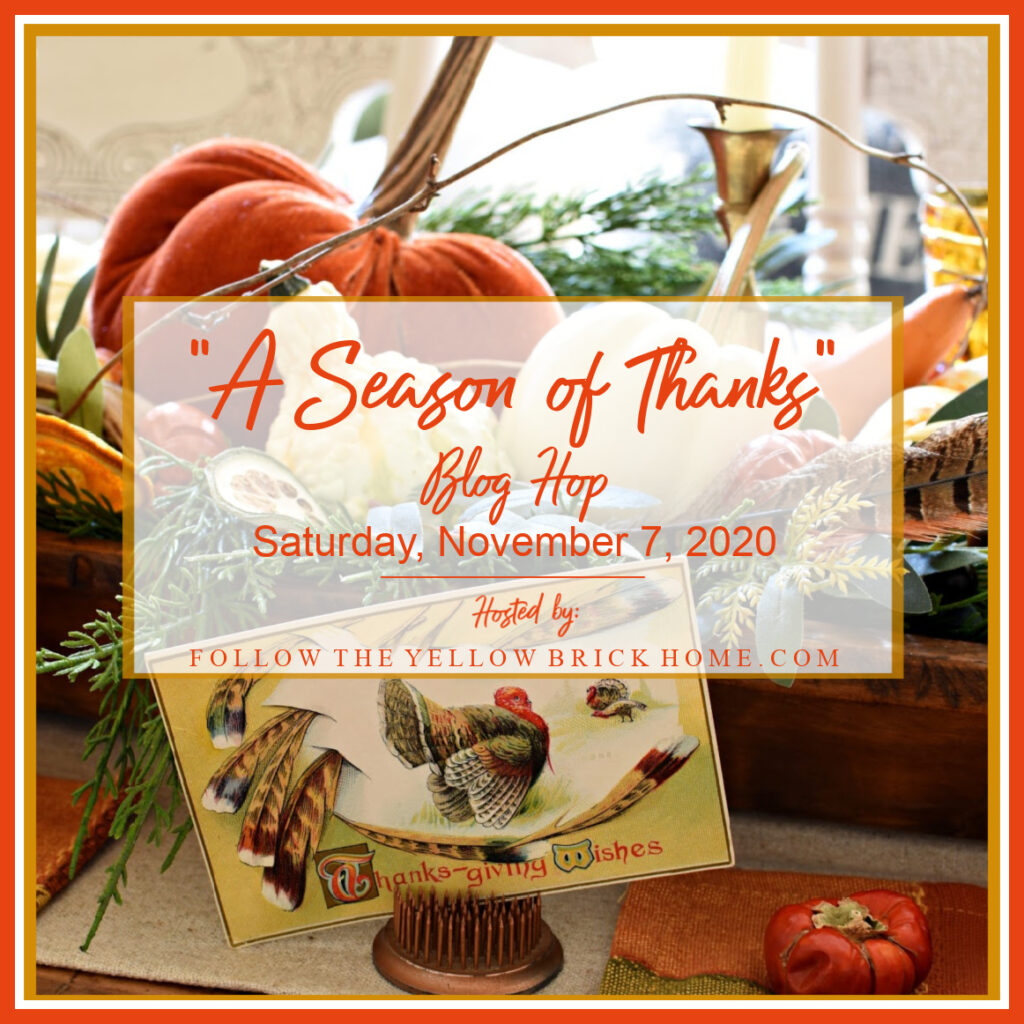 (Affiliate links are used for your convience. Read my full disclosure here.)
If you are coming over from Belle Bleu Interiors, welcome! Are you as inspired as I am by her post?
Believe it or not I have never hosted Thanksgiving at the cabin. For several years I hosted in our previous home, and loved doing it. Then my sister took over for a few years. But even when I hosted and my sister hosted, my mom still did most of the cooking. And she is an amazing cook, so everyone was happy with that.
Our family has lots of fun Thanksgiving traditions with family though. I shared about them in this post. Maybe your family does some of the same or it will give you ideas to start some of your own. One of the biggest traditions is watching the Macy's Day Parade. Here's some fun ideas to enjoy it Thanksgiving morning.
We don't start decorating for Christmas right away, even though we love it. We believe in enjoying each holiday to the fullest and that includes Thanksgiving. We don't skip over it. I like to decorate for it.
Colors
I love the colors of Thanksgiving and find inspiration right outside our windows. This time of year there are lots of browns and the bold colors of Fall, the oranges, reds and golds have begun to fade or fallen already. It's fun to incorporate berries and feathers in all the Fall colors.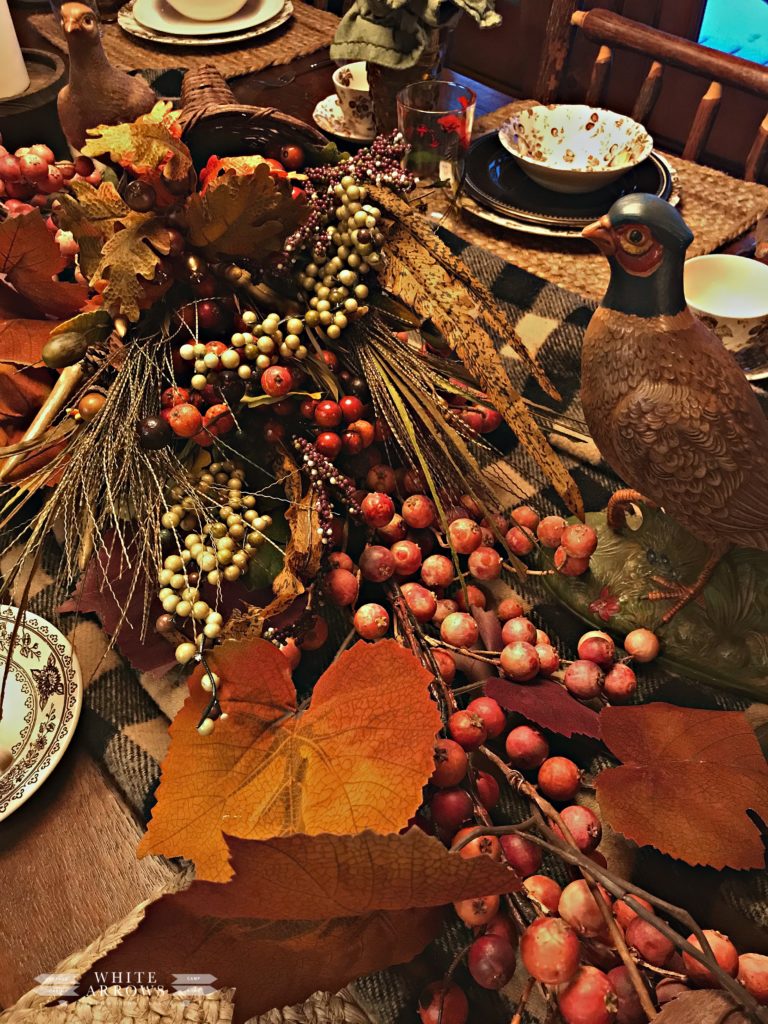 We can pull in the colors using throw blankets and pillows and other accesories like this cribbage board.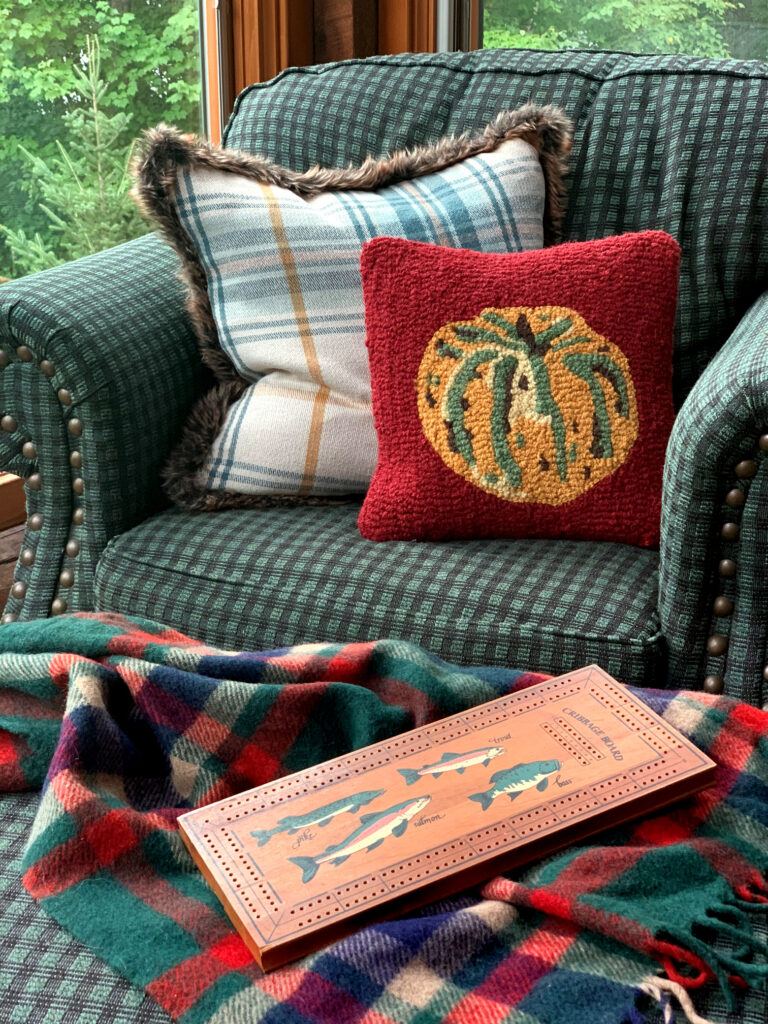 Hunting
My husband and sons love to duck hunt and bow hunt for deer in the Fall so I like to incorporate antlers, arrows and ducks.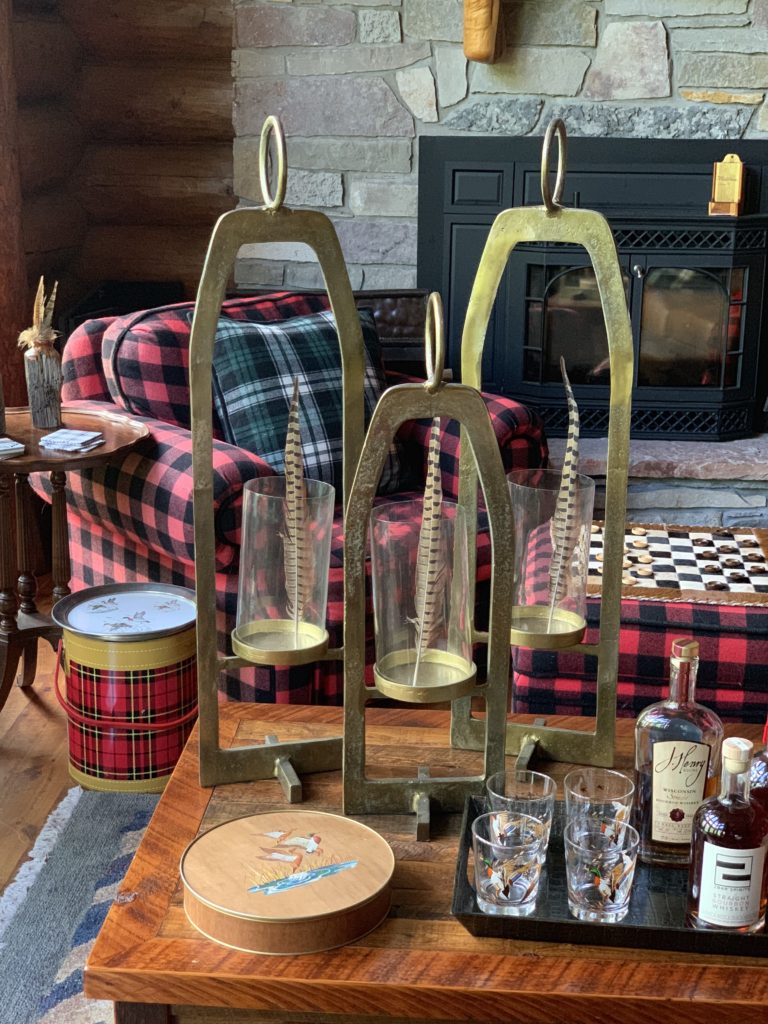 Vintage Summer camp arrows work great in a vase or old trophy.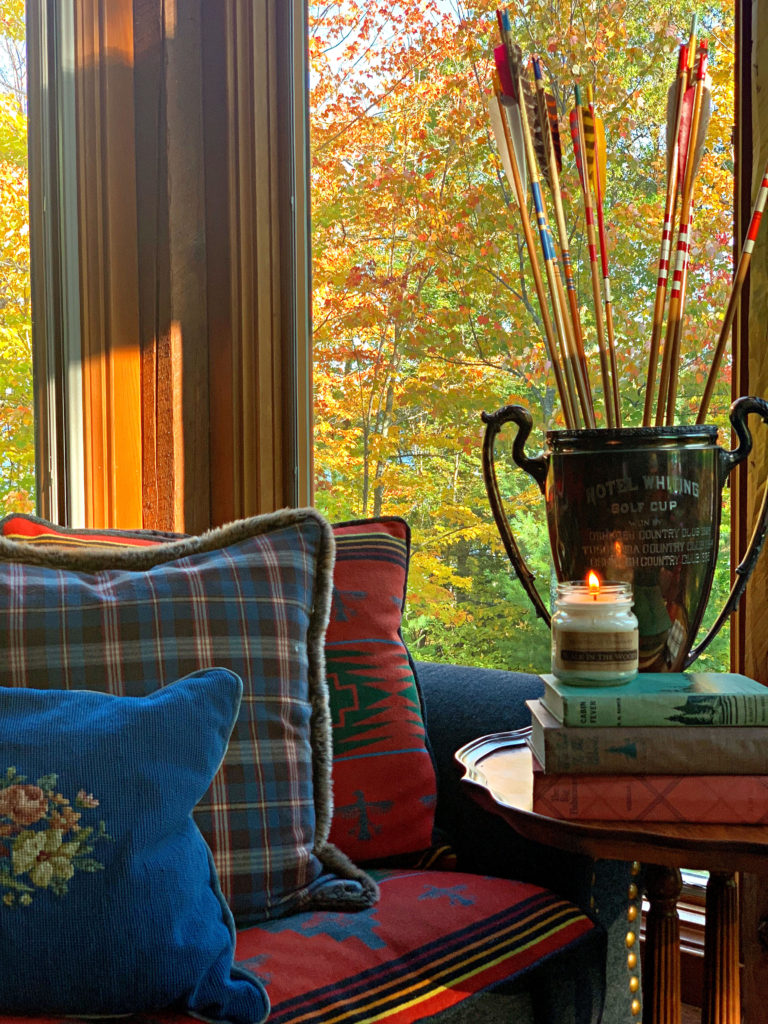 I love my red scotch plaid for Fall. I like to bring out my Red Cap Ale can too.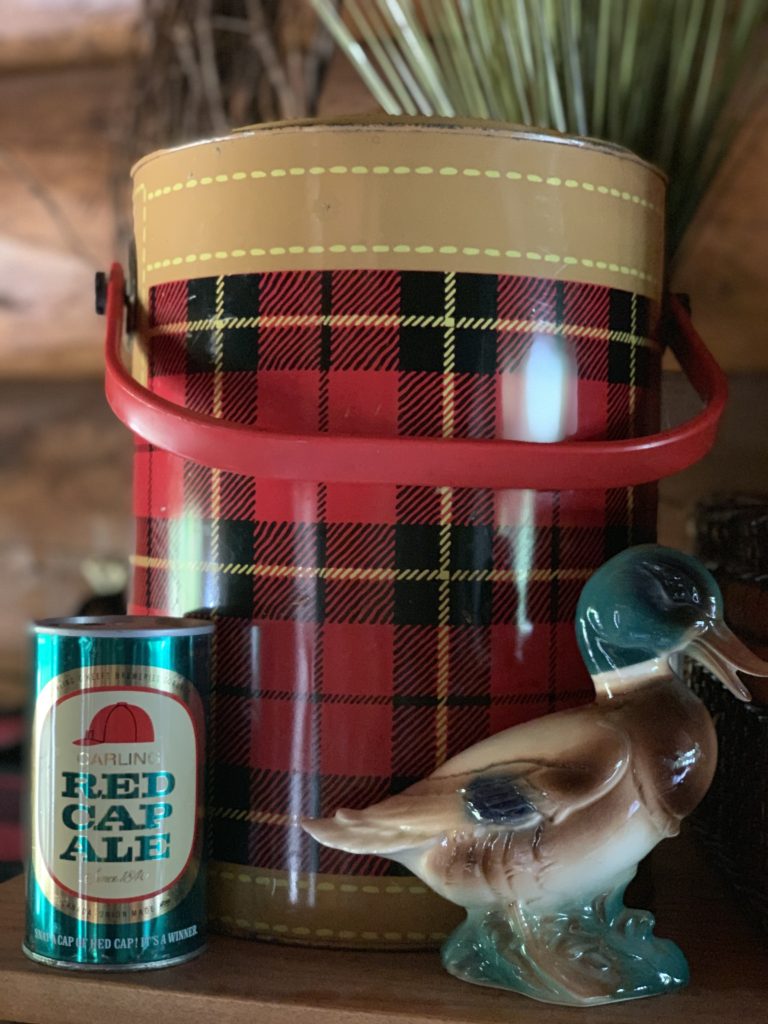 Pumpkins
Where we live Up North in Wisconsin we often have snow by Thanksgiving. Pumpkins may be done after a few freezes. I keep them on the porch as long as I can.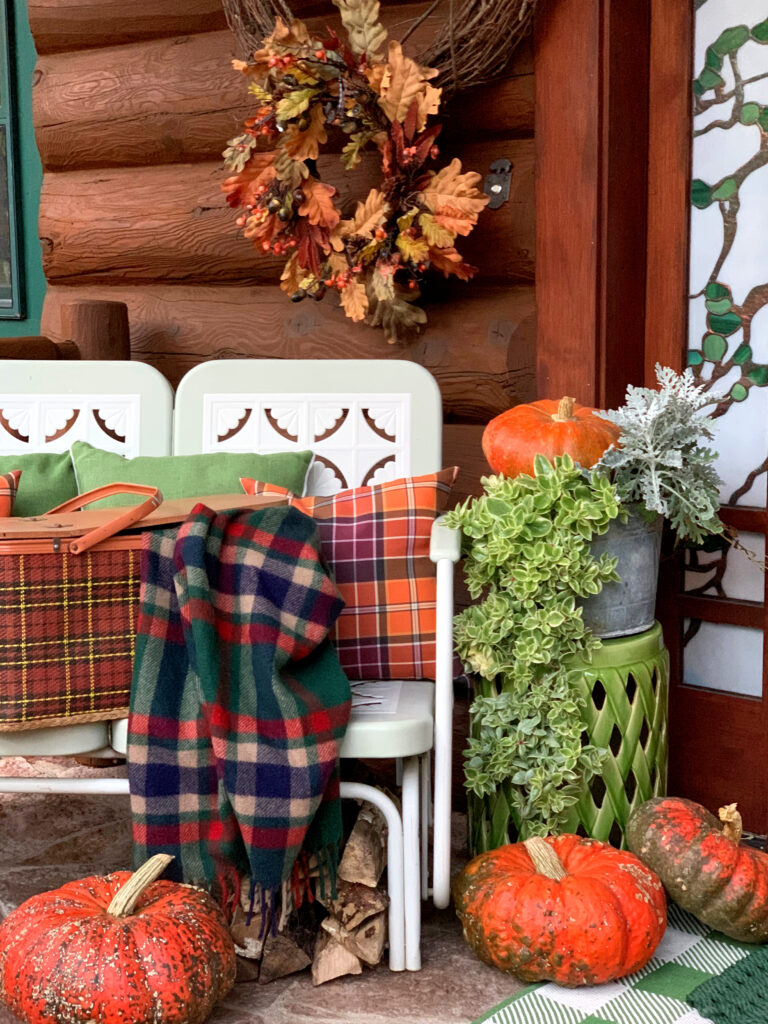 I like to use faux pumpkins inside for lots of decor vignettes and table tops. I even use them in games like this Tic Tac Toe.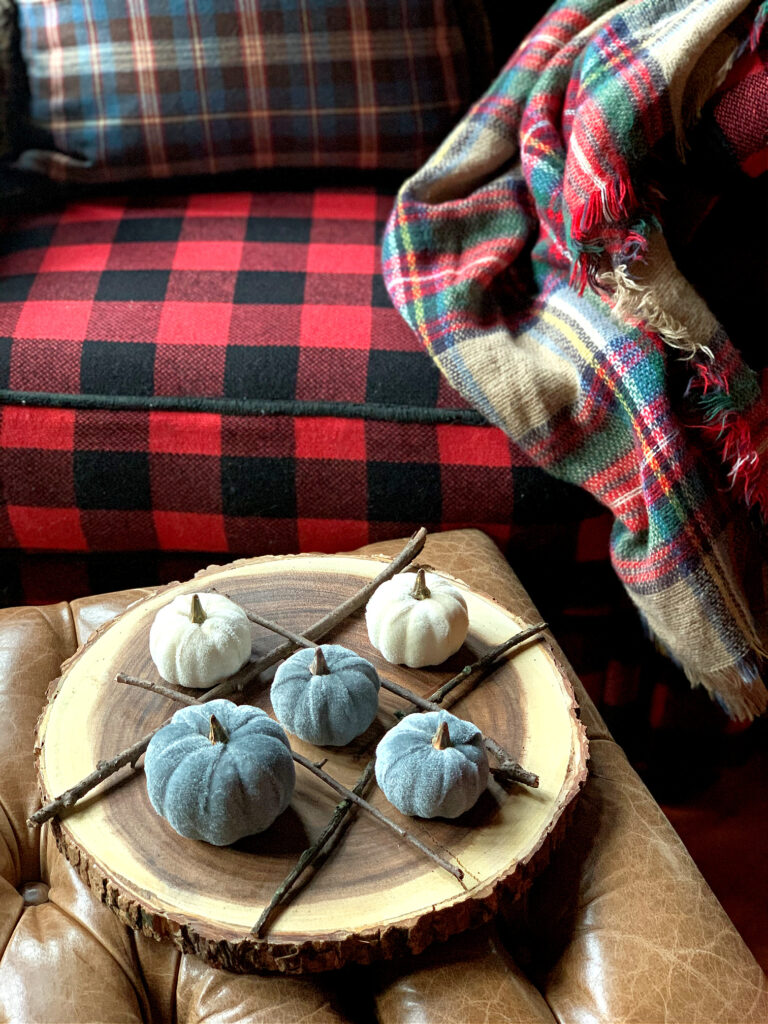 I am the last on the tour, so be sure to check the list below and make sure you didn't miss any of the amazing tours!
Take the Tour
You are invited to the Inlinkz link party!
FOLLOW WHITE ARROWS HOME


Instagram ~ Facebook ~ Pinterest ~ Twitter ~ YouTube