As my children grow up and move away the phrase "all hearts come home for Christmas" holds so much meaning. I love decorating and preparing to welcome them home.
(Affiliate links are used for your convenience. Read my full disclosure here.)
Thanks so much to Kelly of The Tattered Pew for organizing another beautiful Bloggers' Best Holiday Home Tour. I'm so inspired by all the bloggers participating this year! You can find links to all the tours at the bottom of this post.
There are over 35 bloggers participating this year with five sharing each day of the week. You'll find inspiration for your holiday decor inside and outside.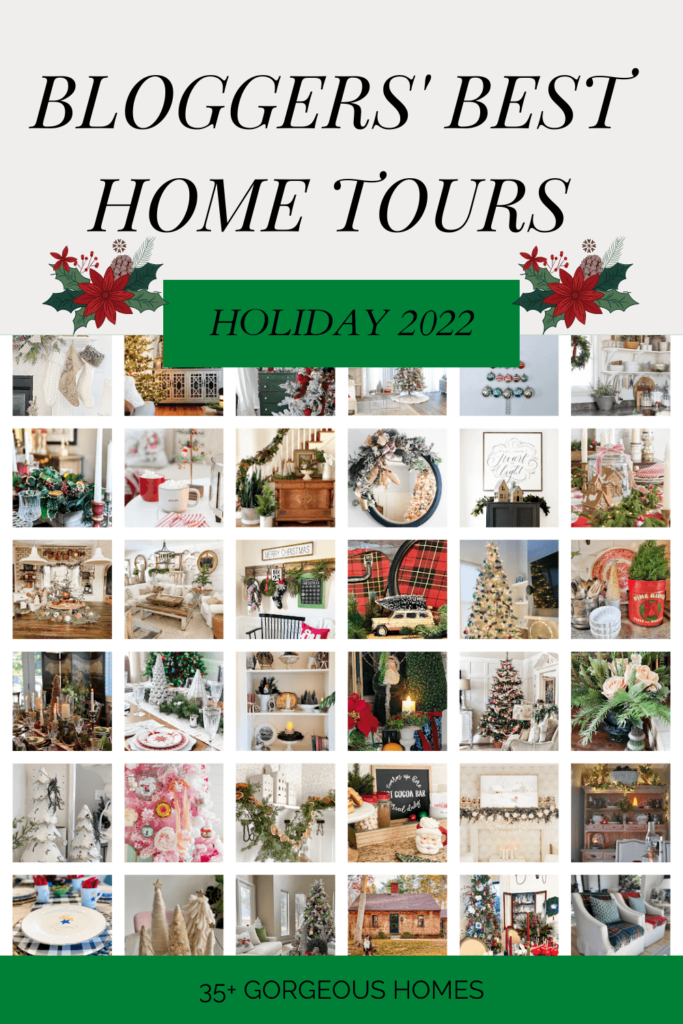 If you are coming over Shiplap and Shells, then you have just visited one of my favorite blogs written by my friend Kim. I love any chance I get to see her beautiful PNW cottage and its gardens. Wasn't her kitchen tour gorgeous?
As I was thinking about my home this Christmas season, many of my decorations are the same. They don't end up in the same spot each year, but I love pulling out my timeless favorites to deck our halls.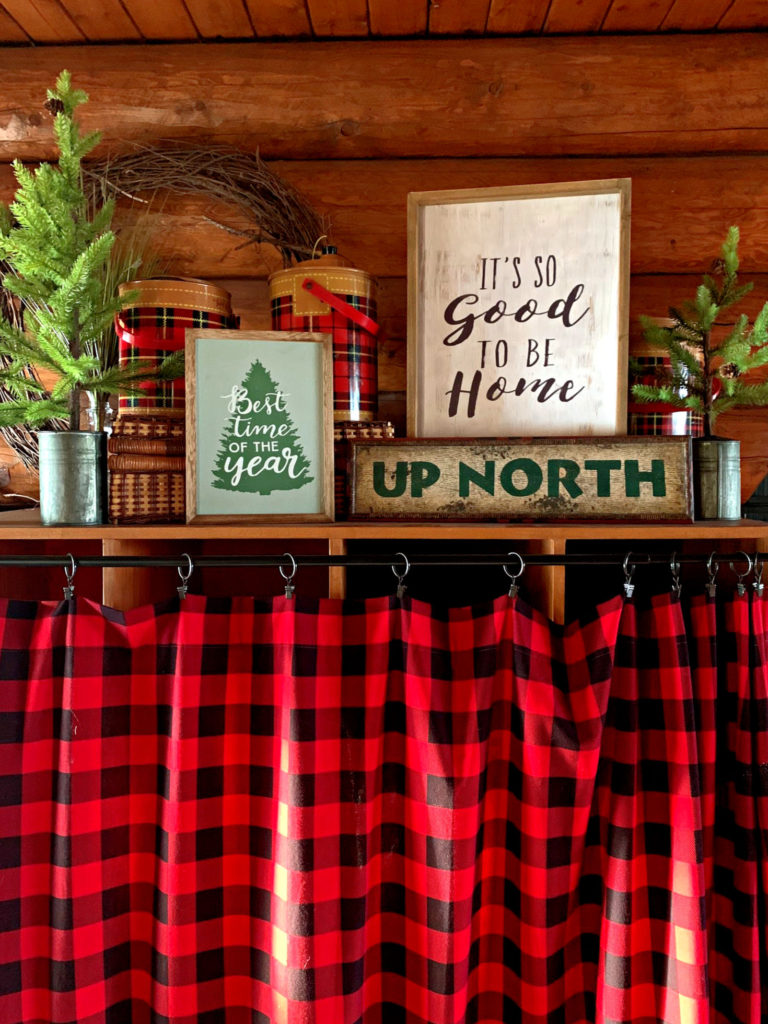 It's kind of the same with my family. We have five kids and only two still at home. Our oldest three are either in college or starting their professions. So even though we will have time together, it will look different this year. It's an adjustment for all of us, so I'm doing what I can to keep it special with our old traditions, tweaking them or starting some new ones as we anticipate them coming home.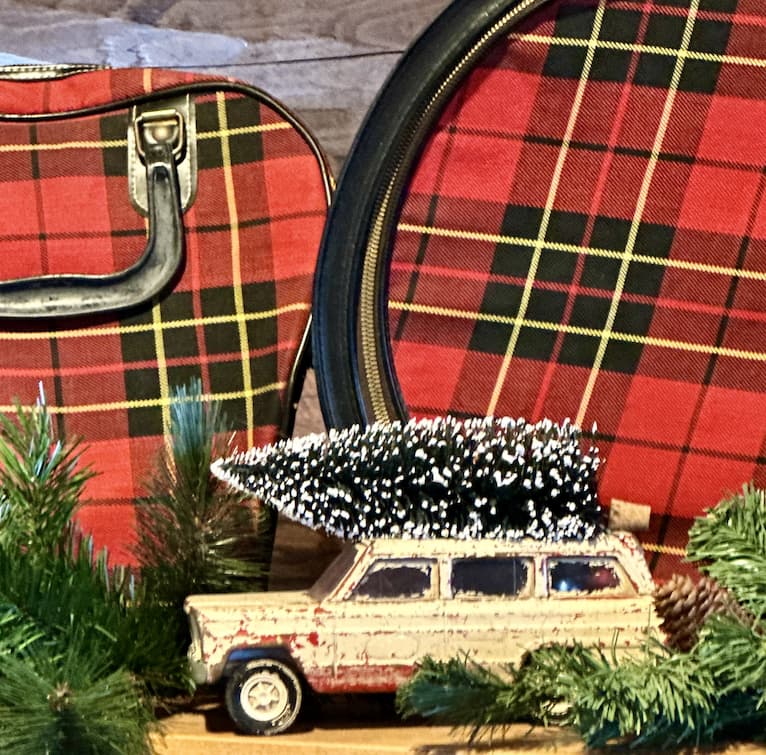 I want our home to always feel like theirs, not where they are tourists now, but where they can come fully relax and recharge in comfortable, familiar surroundings full of love.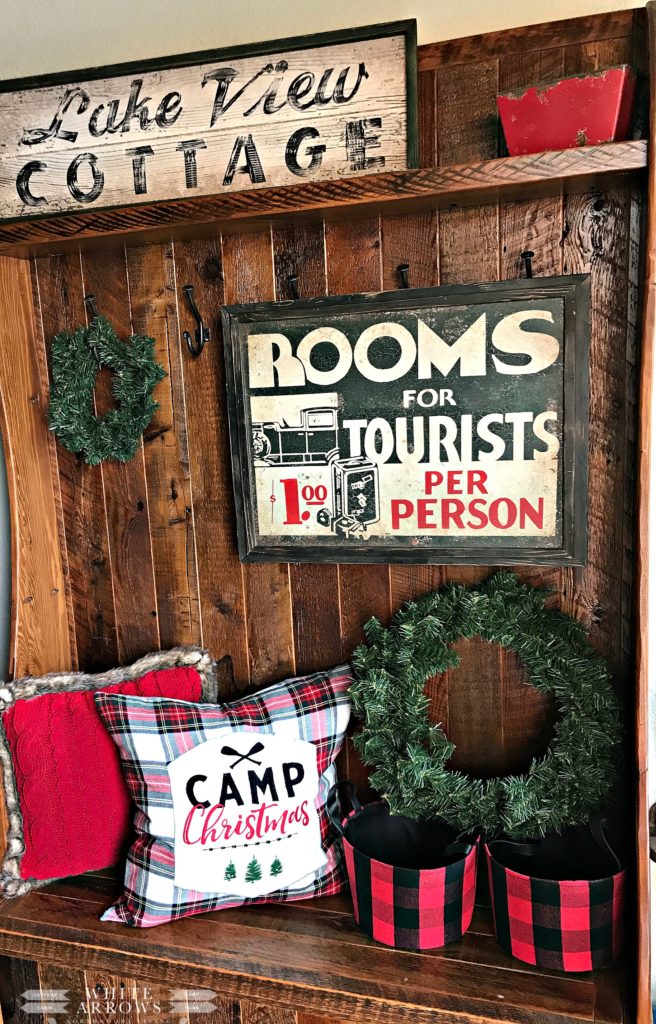 These feelings help me to understand the longing and anticipation we feel during the Advent Season as we await the birth of Jesus. Just as my heart gets excited for my children coming home, my heart feels the joy and preparation for Jesus.
Here are a few Advent Readings I have loved. At Thanksgiving I gift them to my kids too so we are all reading together and can share what we are thinking and learning when we come together.


I love the She Reads Truth Advent Studies. They are so well written and laid out , full of extras to enhance the readings and they have a women's and men's version.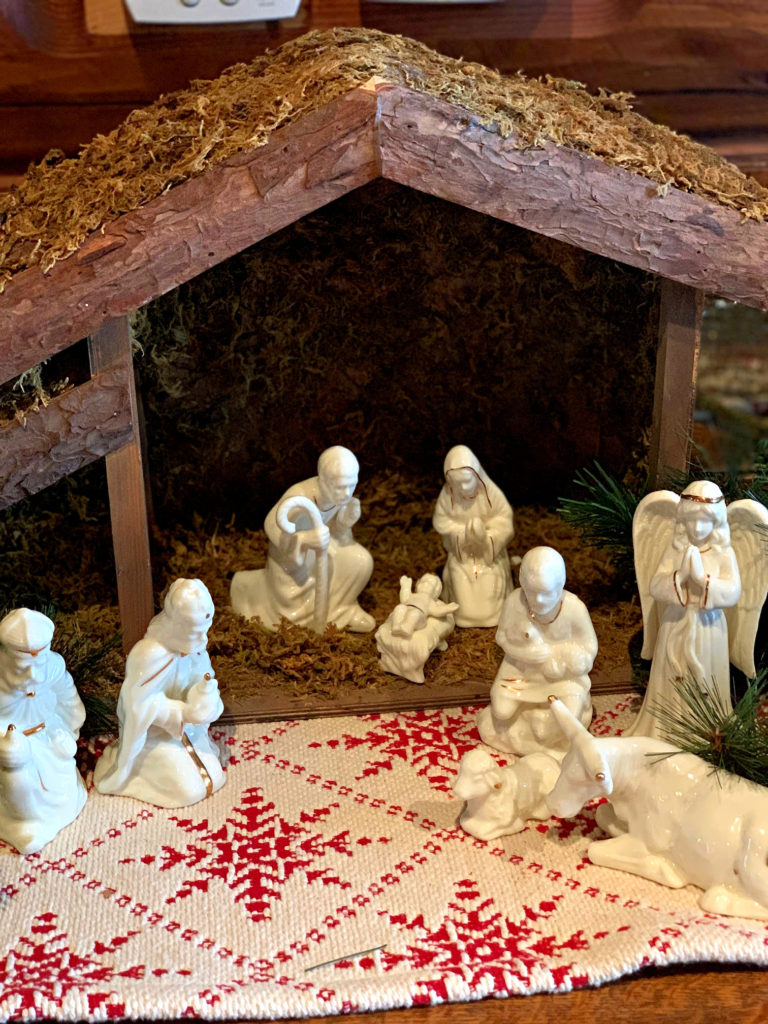 Here are some of the ways I welcome all hearts home for Christmas.
A Warm Welcome
Not only will my kids find the porch decorated when they arrive, but often they will find me looking out the window or outside waiting anxiously for them to drive up.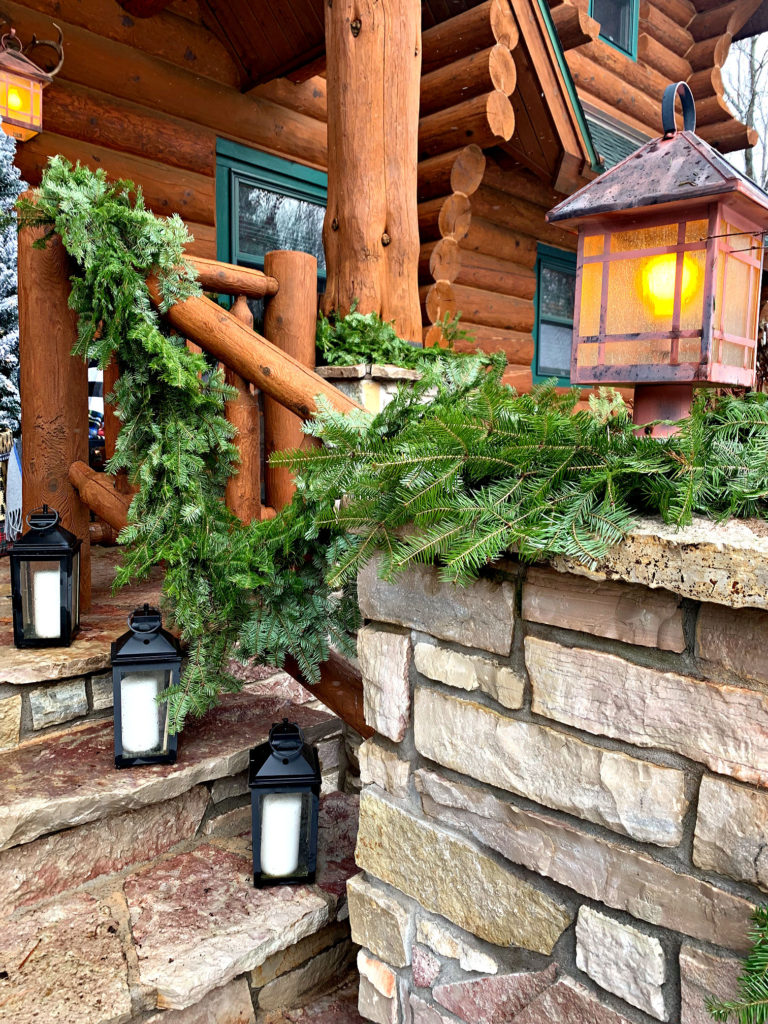 Set the Table
One of my favorite places to be with my family is around the table. It's a priority for us and always has been, to eat together as often as possible.
We have such great conversations and share so many laughs. I felt so sad when my kids were sharing with me how so many of their friends never sit together at the table with their family.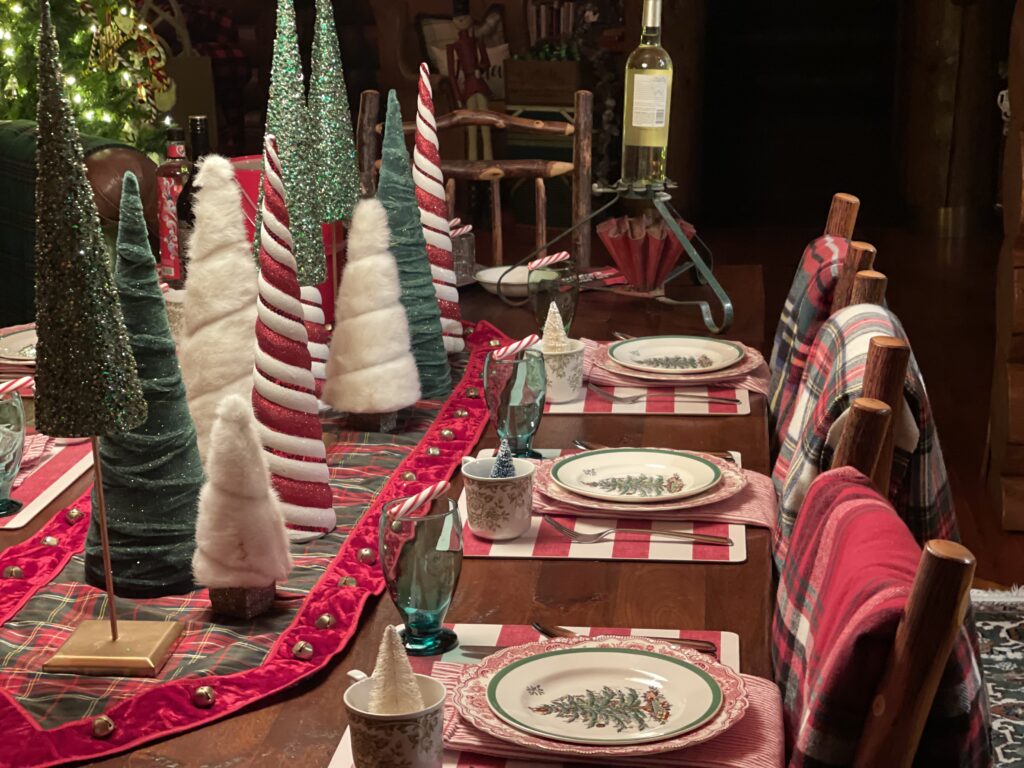 Here are a few tips that helped us have table time:
Keep it a priority.
If dinner doesn't work in the schedule, do breakfast or after school snack. Adjust to what can work, don't feel stuck if the dinner doesn't work.
Give yourself grace. Try to do it as often as possible, even if you make it Thursday night family dinner, once a week.
Have conversation starters to help you chat.
Start with a prayer.
Don't clear dishes right away. As soon as you do, everyone leaves the table. Ignore the empty dishes and everyone will keep chatting.
Play some games. We would always do a listing game going around the table, like naming football teams or baseball teams.
Take turns sharing what was good that happened today. I read the book Life is Good by the Jacob brothers who founded Life is Good company. That was the question their mom would ask them every night at dinner and it inspired them so much.
It's never too late to start a habit or tradition, even eating together at the table. Maybe this Holiday or 2023 is the time to start.
Gift Exchange
One of the sweetest things is to see what gifts my kids pick out for each other. It's amazing to watch them take on extra jobs to have the money for the special gift they have picked out or to see what they handmake in their extra time.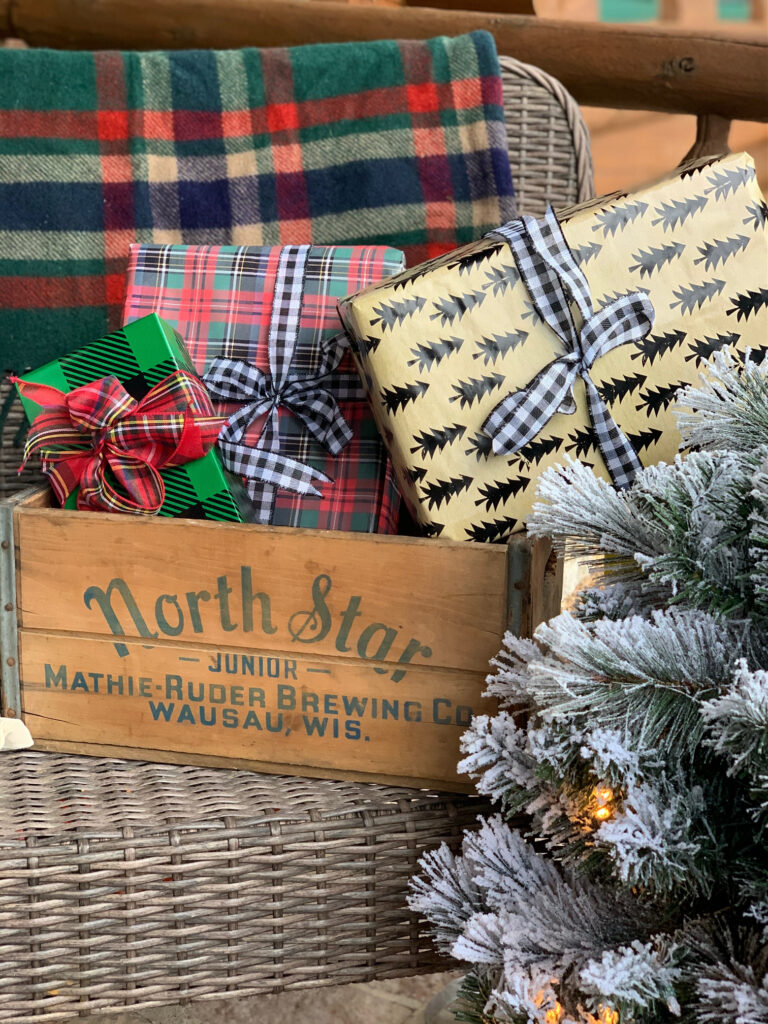 Make Time For Listening
Something I am working on is slowing down, putting down my phone and being fully present with my kids and trying to really listen and focus on them. It's especially good if I can get them for periods of time one on one.
I want them to have my undivided attention to hear the things going on, the updates, the dreams even the struggles. I'm blessed that we all talk and text a lot even when they are away, but its really special to have these face to face connections as often as we can.
Setting out a special drink by the fire is a great way to do that over the holidays. I shared more about this IN THIS POST.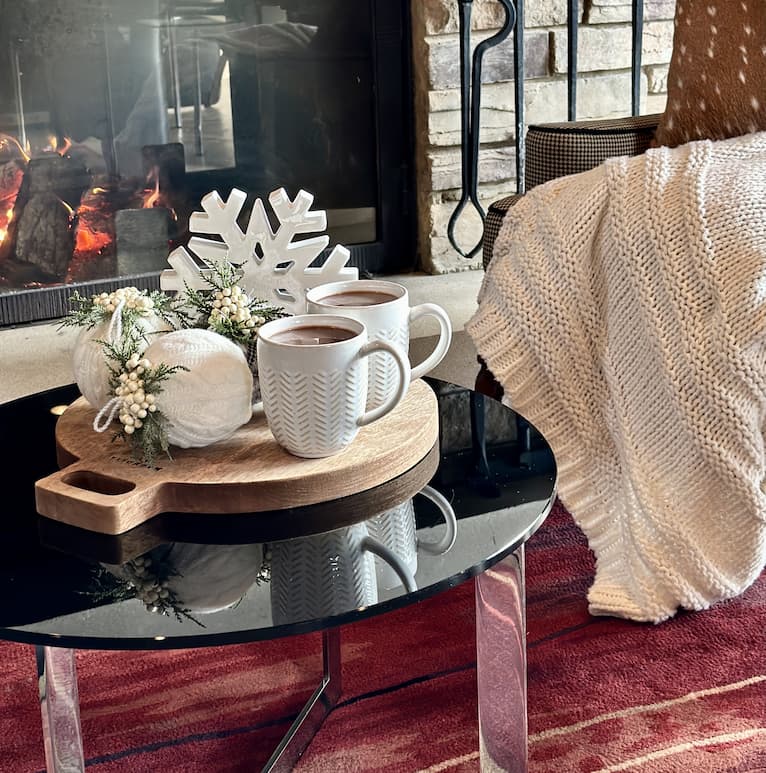 Hang Their Stockings
This is a year where all my kids won't be with me for Christmas, so we are celebrating as a family earlier in December when they can all get home at the same time. So some of the usual traditions we are moving up.
We will do stockings and gift exchanges one morning that weekend. There are so many fun ideas to add to stockings. Here are a few fun ones: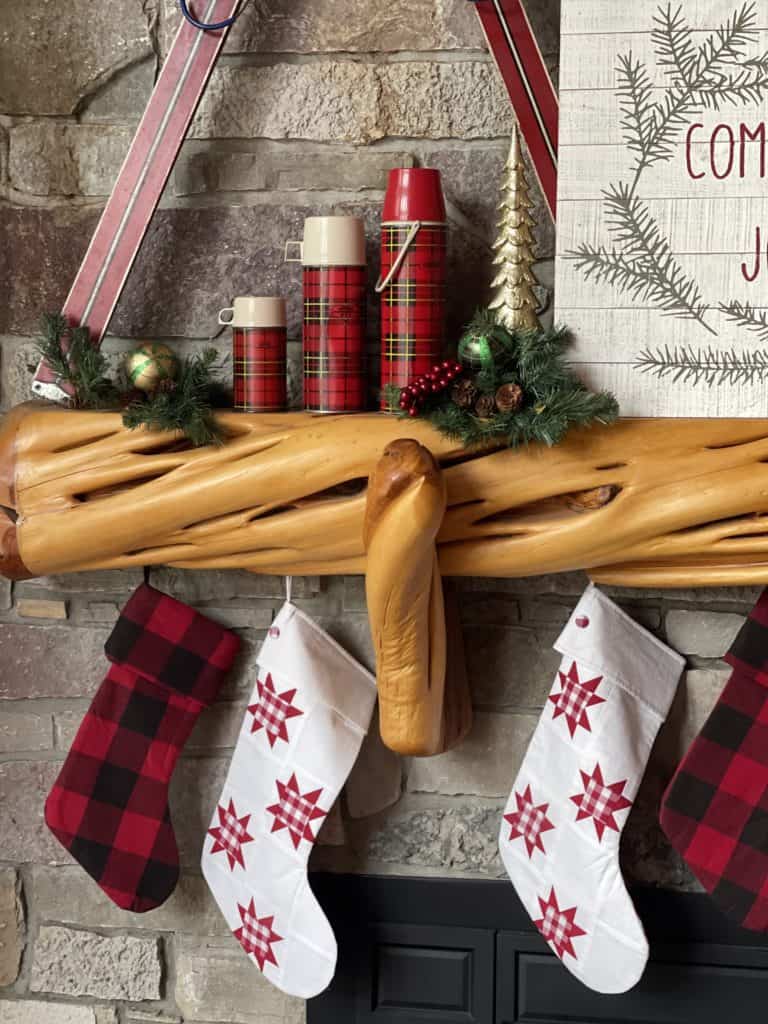 Make Their Favorites
When the kids are coming home I always ask them what meals or treats they want to be sure I make. They all have their favorites. For one of my boys it's stuffed peppers. For another it's steak and my daughter, big breakfasts.
Maybe you have a favorite cookie, bars or snack mix that your crew loves to have when they come home. I love adding cookies to our Holiday cookie jar. This jar has sat on our counter for almost 25 years. It was a sweet wedding gift.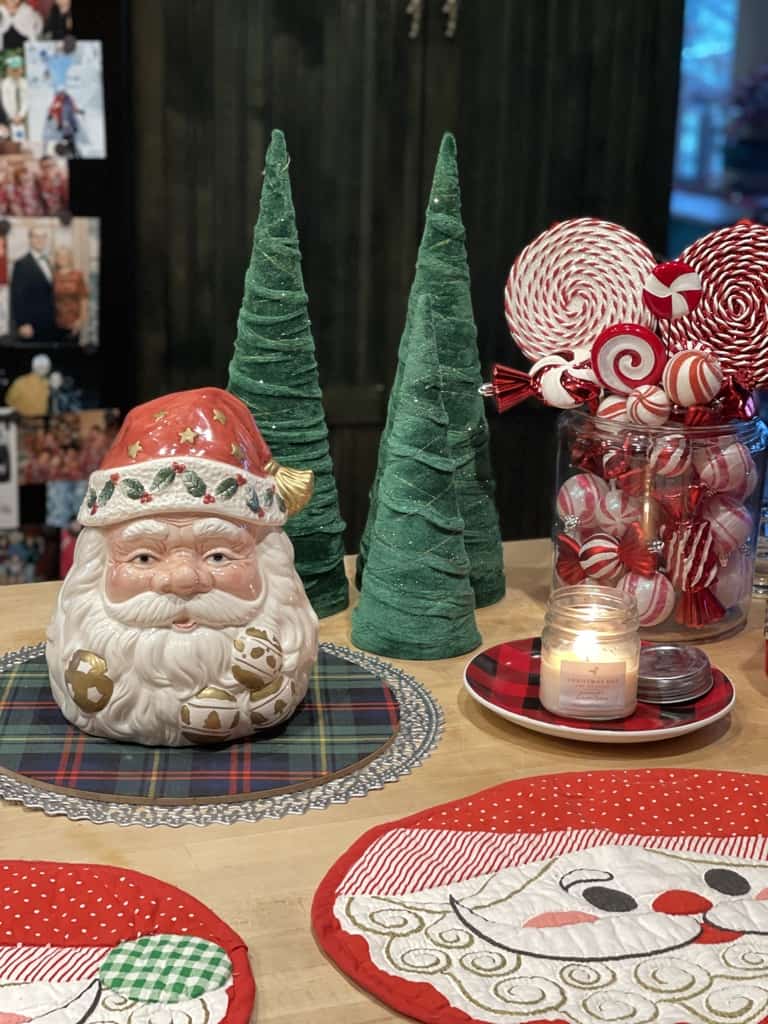 The Smells
To have their first step into the house smell amazing is a simple gesture- light a candle or a stove top simmer.
Giving my kids a welcome that meets all their senses aids in the memory making.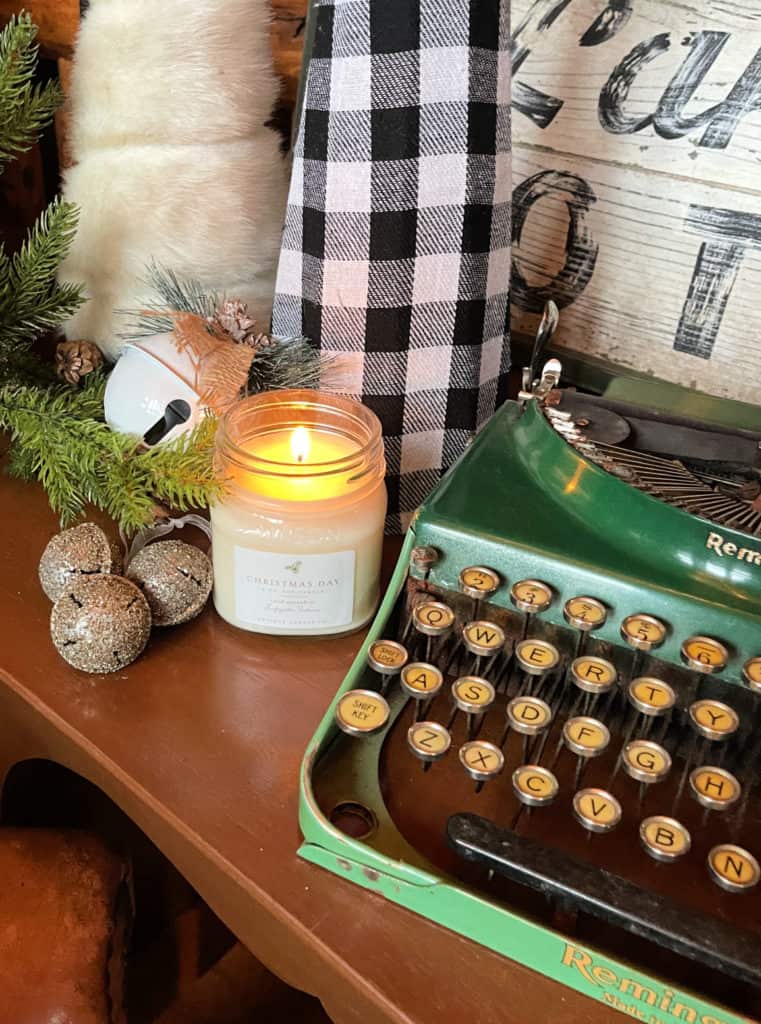 Easy Mornings
I want my kids to feel like they can totally relax and take a break. They work so hard and I want a trip home to truly feel like vacation. If they want to stay in their jammies all day, no problem.
Check out these cute mugs in my shop.
Did you know I have a brick and mortar shop? If you live far away everything is online as well. You can find great gifts and special treasures for those on your list! SHOP HERE
I'll make big breakfasts but have a self serve coffee bar set up for the early birds or as people slowly make their way downstairs.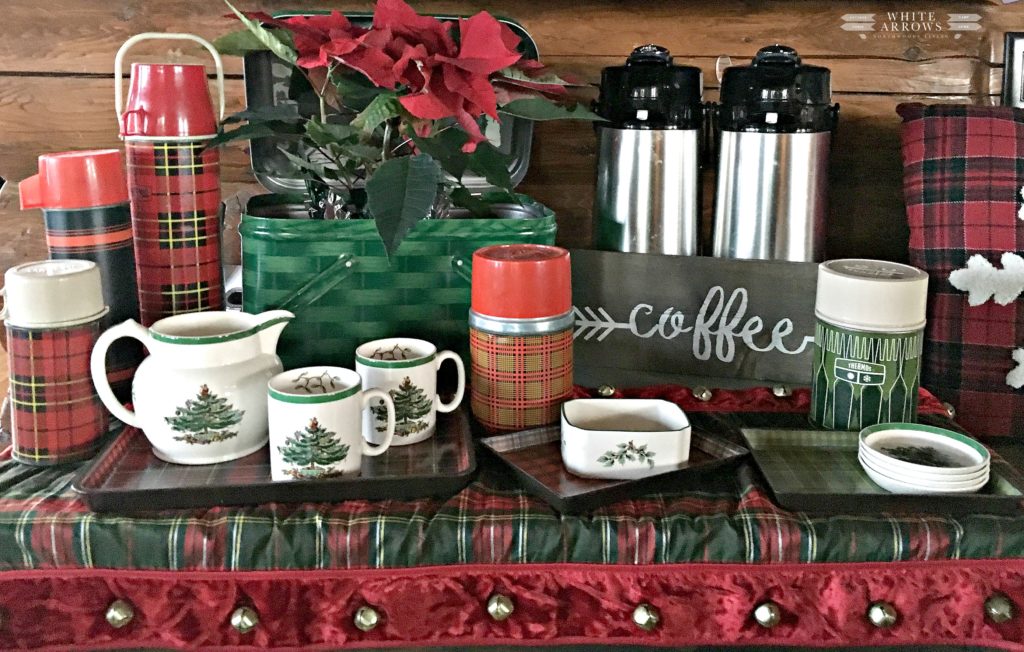 Music
Just like the smells. I also love to add to the senses with our Holiday music favorites. We have playlists we've made over the years we love to listen to and add to each year.
It's fun to listen to classic old records too on our record player.
The more senses I can engage, the more it will help turn the moments into wonderful memories.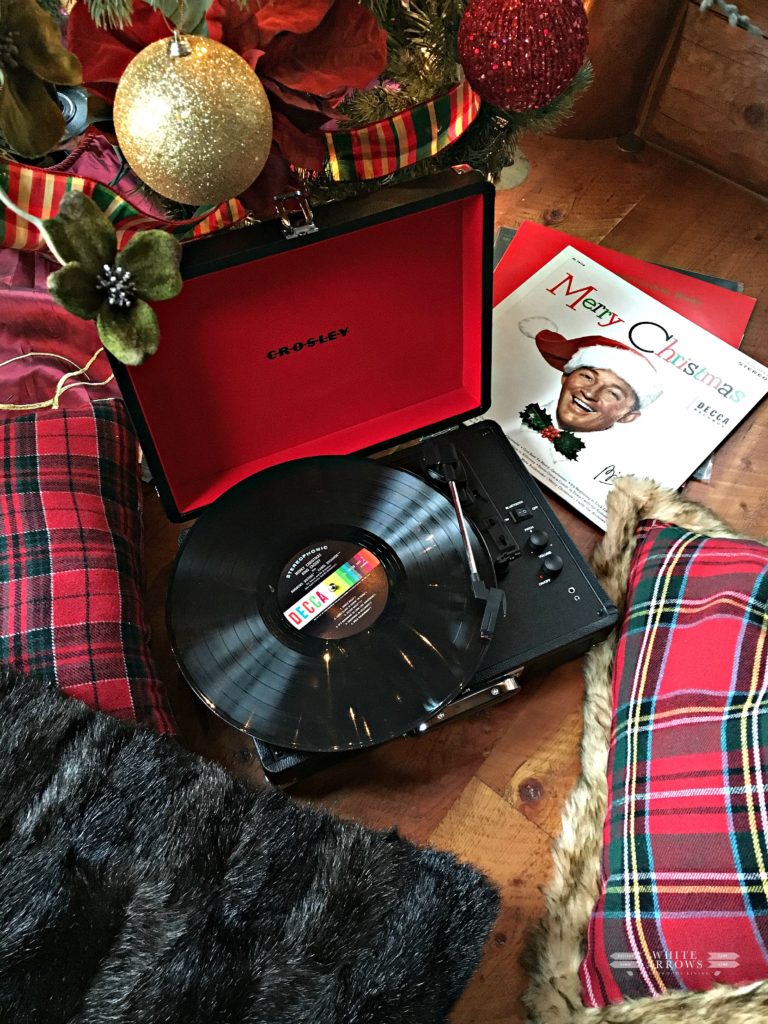 Puzzles & Games
One of my kids loves puzzles so I try to have a new one for her each time she's home.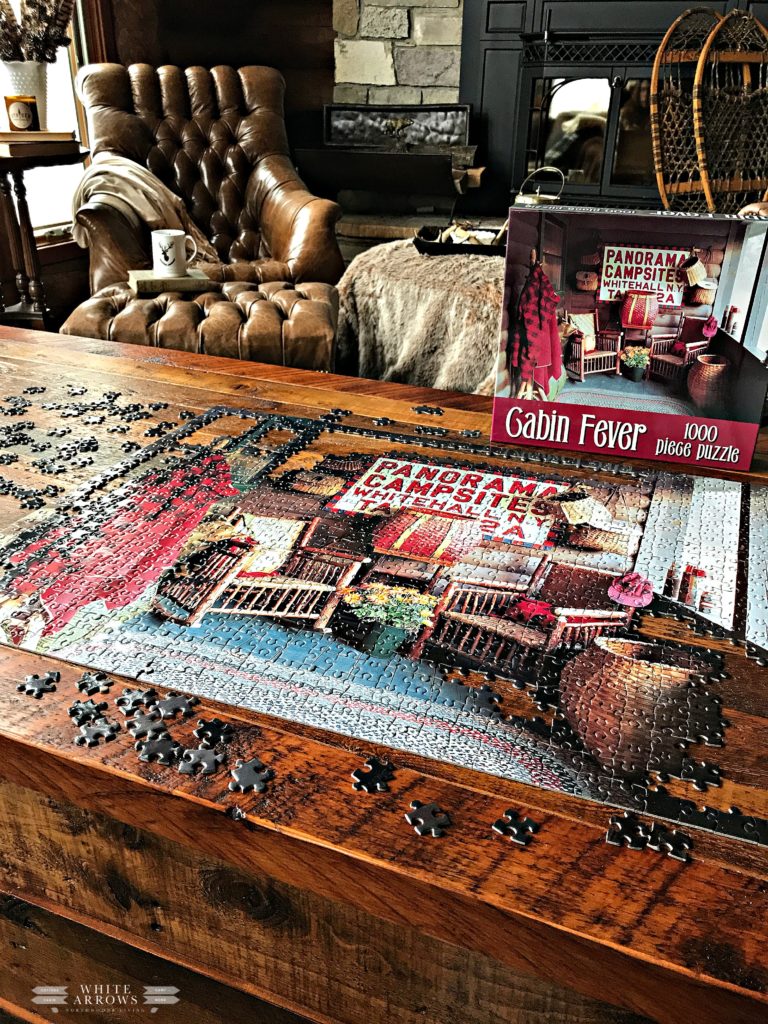 My kids also love to play games together.
Games and puzzles make great gifts. They are a fun idea for hostess gifts or gifts for family friends. You can find some of our favorites HERE.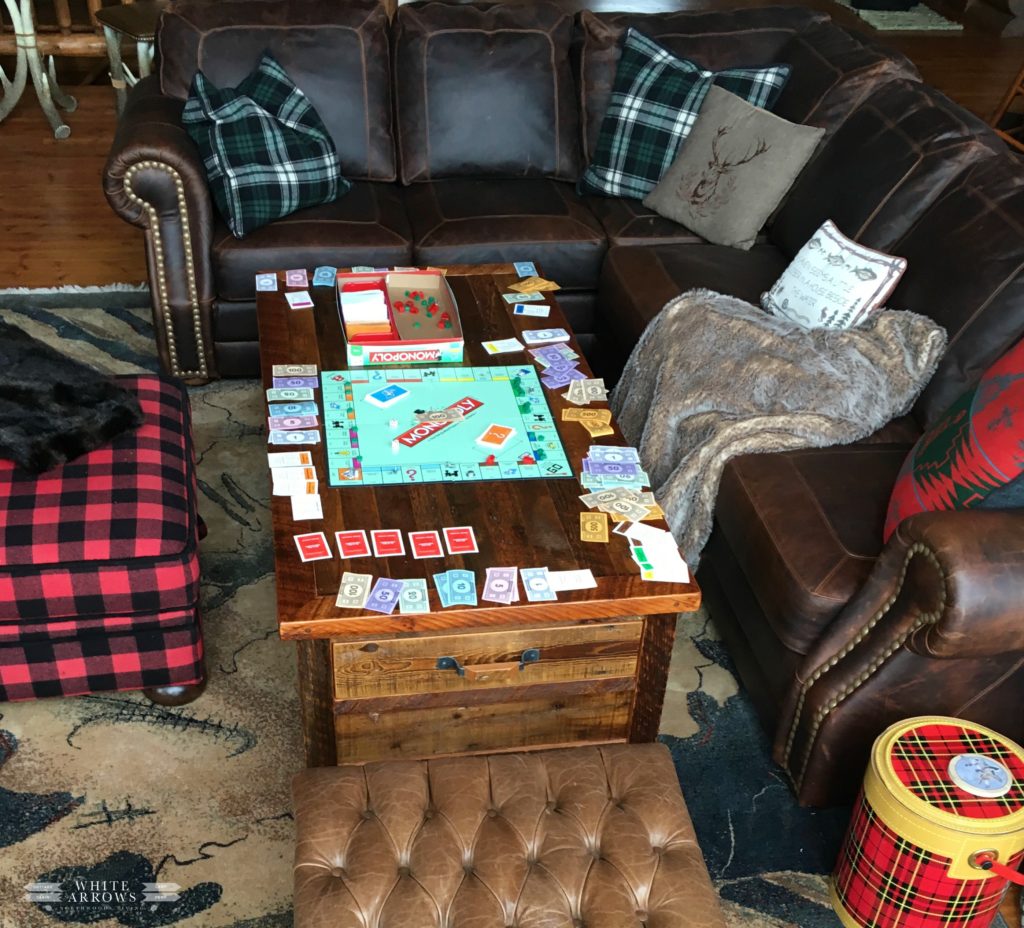 Next up you are heading over to the beautiful blog This Is Simplicite where she's sharing a modern holiday with a touch of nostalgia.
Enjoy the rest of the tours linked below.
Take the Tour
Bloggers' Best Holiday Home Tours
Monday's Tours


The Tattered Pew // Cottage On Bunker Hill // StoneGable // My Wee Abode
Open Doors Open Hearts // Cottage In The Mitten // My Thrift Store Addiction
Tuesday's Tours


Midwest Life & Style // She Gave It a Go // Sand Dollar Lane // Bricks n' Blooms
Pasha Is Home // Robyn's French Nest // The Ponds Farmhouse
Wednesday's Tours


Shiplap and Shells // White Arrows Home // This Is Simplicite // White Lilac Farmhouse
Peacock Ridge Farm // Cloches and Lavender // Simply2Moms
Thursday's Tours


County Road 407 // Country Peony // Eleanor Rose Home // Le Cultivateur
Thistle Key Lane // My Family Thyme // Follow The Yellow Brick Home
Friday's Tours


Southern Crush At Home // A Life Unfolding // Southern Home and Hospitality // WM Design House
Dabbling and Decorating // Lora Bloomquist // Vintage and Grace Living
FOLLOW ALONG


Instagram ~ Facebook ~ Pinterest ~ Twitter ~ YouTube ~ Tik Tok ~ Liketoknow.it