There's nothing better than sharing a conversation over a warm cup of hot cocoa on a winter's day.
(Affiliate links are used for your convenience. Read my full disclosure here.)
I'm so excited to join Katherine's Corner for my first time participating in one of her Decorated Tray Blog Hops. These seasonal hops are a fun way to get inspiration for your own homes.
Twenty four bloggers are participating. You can find links to all the posts at the bottom of mine.

If you are coming over from Katherine's Corner, didn't you love how she styled her tray? Now, welcome to my home in The Northwoods of Wisconsin, where our lakeside log cabin home is truly a Winter Wonderland.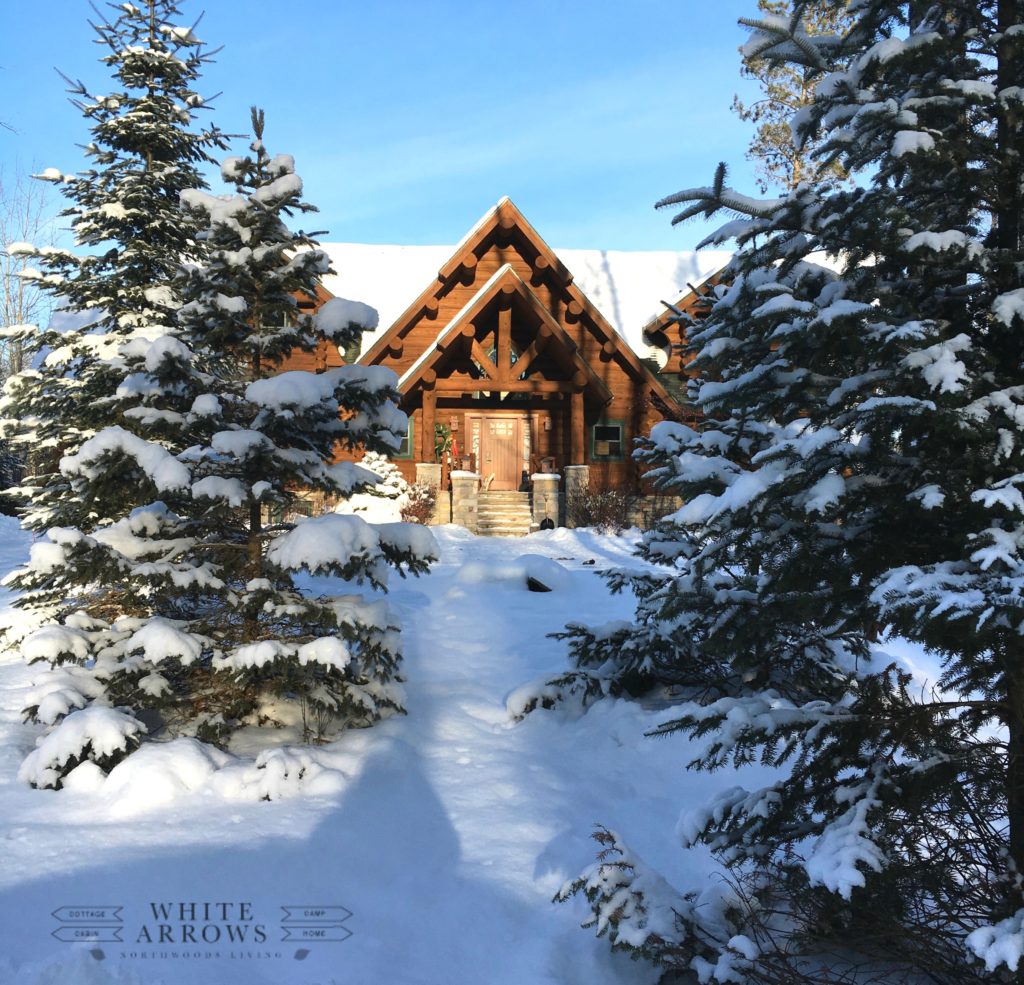 One of the questions I get asked often is if I like living way Up North in the Winter. My quick answer is "Yes!"
There are so many reasons to love this snowy, cold season.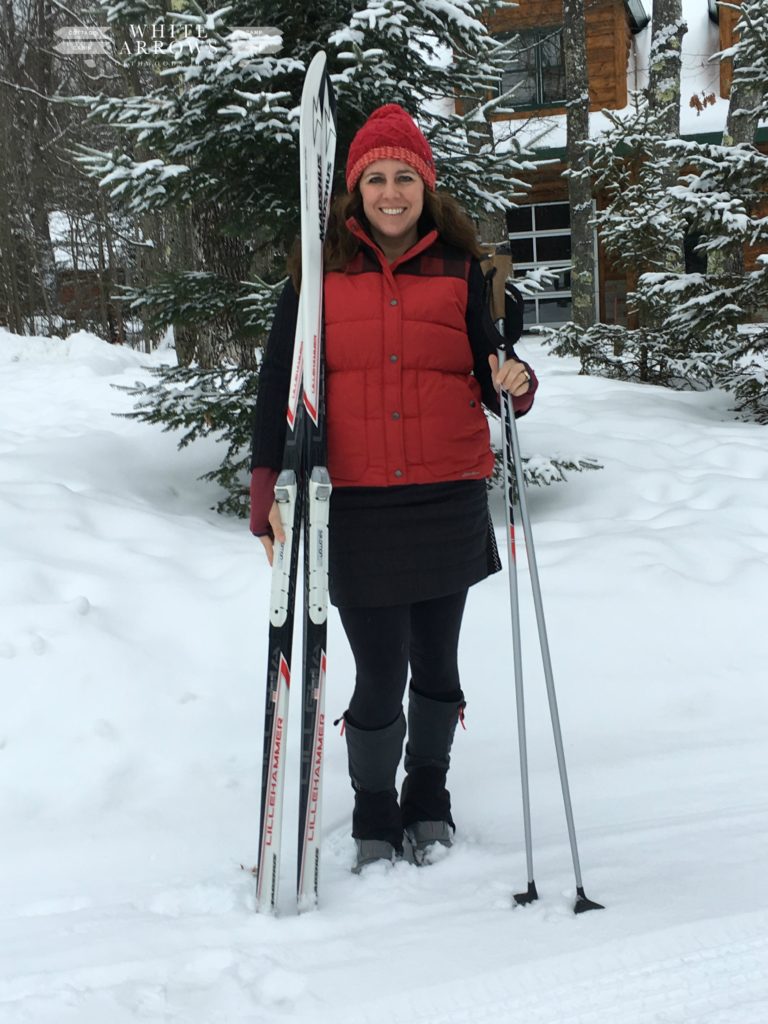 The main one, for me though, is the amount of time we spend cozied up by a roaring fire in the fireplace.
It's the perfect spot to read, take a little nap or have a conversation connecting with family or friends.
Add a layer of special to the conversation by serving a warm drink like hot chocolate and serve it on a seasonally styled tray.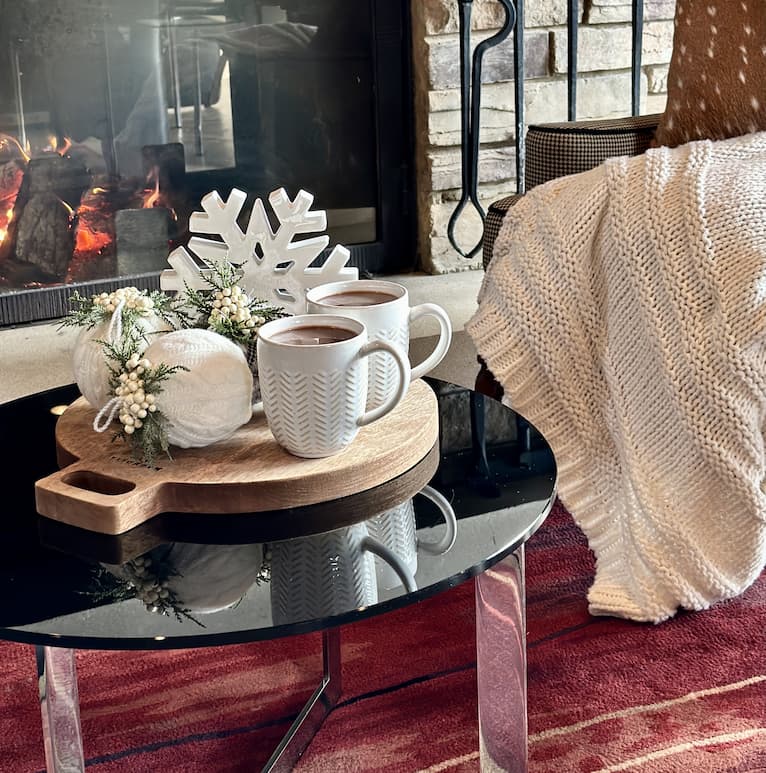 Listening
I'm really working on listening better, especially when I'm at home. It's so easy these days to get wrapped up in our devices or other activities and not hear what others say to us. We are often thinking about what we want to say next, and not what the other person is saying.
The art of listening is lost and I want to really work on it personally in this season and in the year to come so that it truly becomes a gift that fills the heart of who I'm listening to and mine as well.
I read a great book about listening calledYou're Not Listening, What Your Missing and Why it Matters by Kate Murphy. It's an eye opening read to what has become an epidemic. The world is feeling even more isolated and lonely these days because even though we are talking, a lot, no one is truly listening. Murphy shares the psychology, neuroscience, and sociology of listening and tips from some of the greatest listeners and what we can learn from them.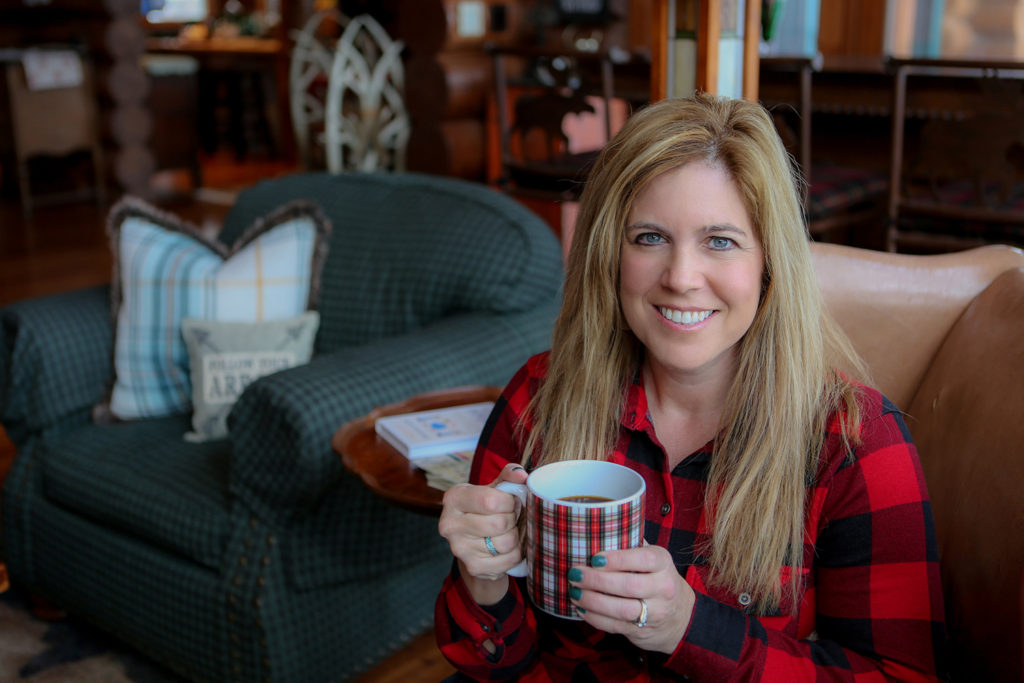 Wooden Tray
For my tray, I used a cutting board I got when I visited the Magnolia Silos this past Spring for Spring at The Silos. It was one of the giveaways that weekend.
I love the shape of the tray and the size. Often I use it to serve snacks, a charcuterie or have it on the counter to style a vignette in the kitchen.
It worked beautifully to serve a cozy afternoon treat of hot chocolate with my daughter.

My inspiration comes from the nature right outside our windows. The snow falling down and the flocked pine trees of the forest surrounding the cabin are natural encouragements.

These sweet ornaments that look like they are covered in cable knit sweaters stole my heart instantly.

How do you like your hot chocolate? Or do you call it hot cocoa?

A ceramic snowflake is the final touch I gave to the simple Winter Wonderland tray.

These few easy pieces, the ornaments and snowflake took the tray from something plain to something special in seconds. The tray can even stay out after the cups are empty and look beautiful still on the table.

Next up you are heading to the blog Pure Happy Home. Thanks so much for stopping by my cabin. If you'd like to see more of my winter decor enjoy these posts.
More Winter Trays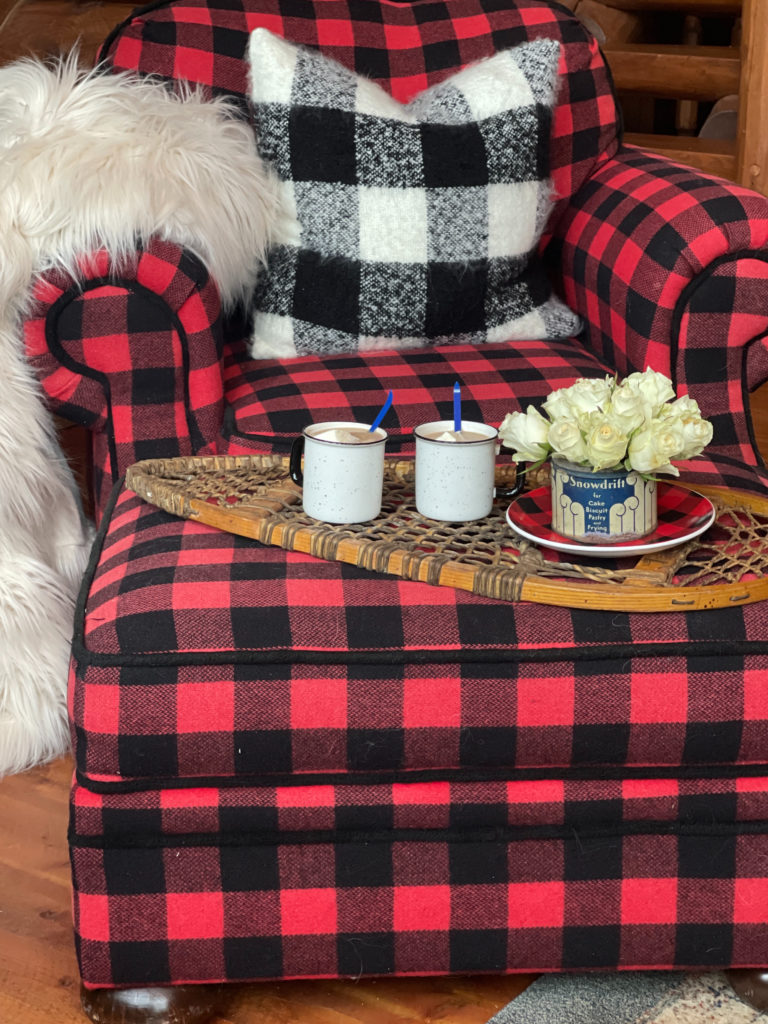 Northwoods Living- Cozy Winter Nights

Cozy Cabin Full of Winter Warmth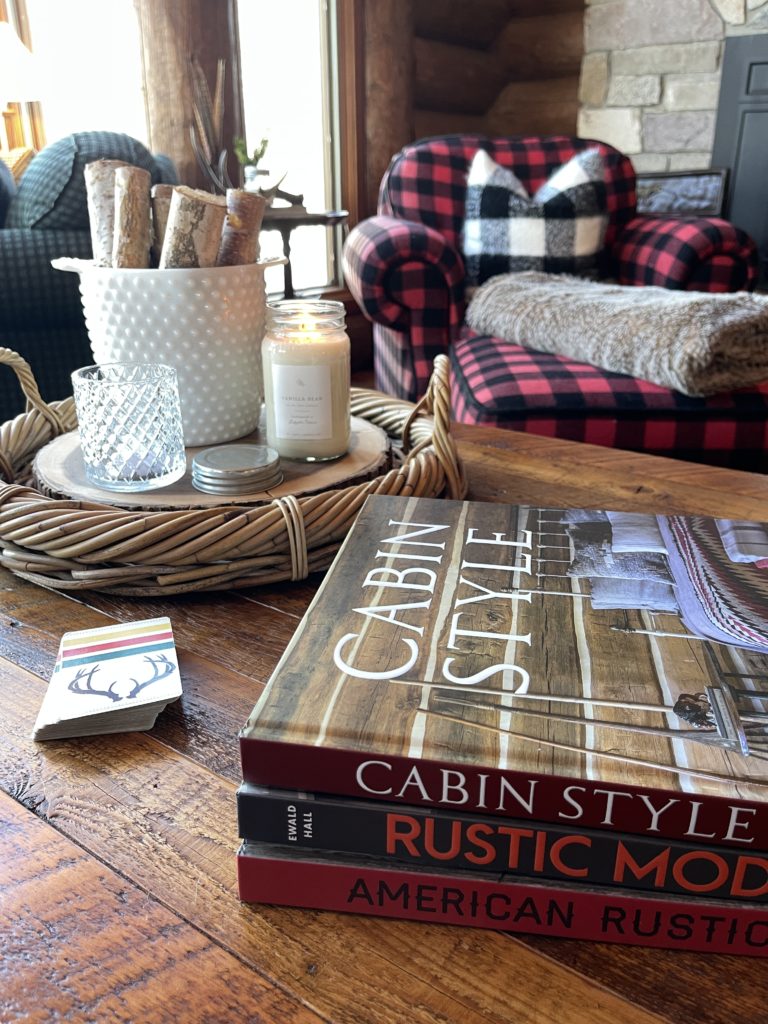 More of my Winter Decor
Here's our boathouse down by the lake behind our house. Our lake freezes solid in the Winter and we are able to skate and snowmobile on it, right where we swim and boat in the Summer.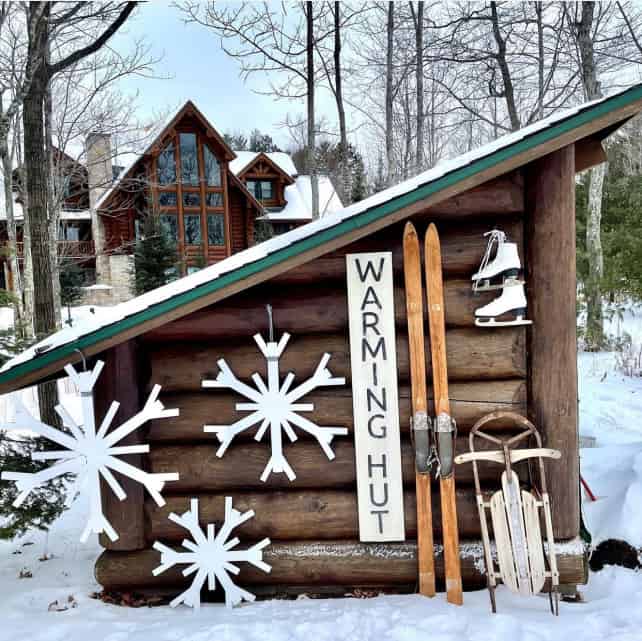 I used the some of the same decor another year on my mantel for Winter. It was a great transition after Christmas.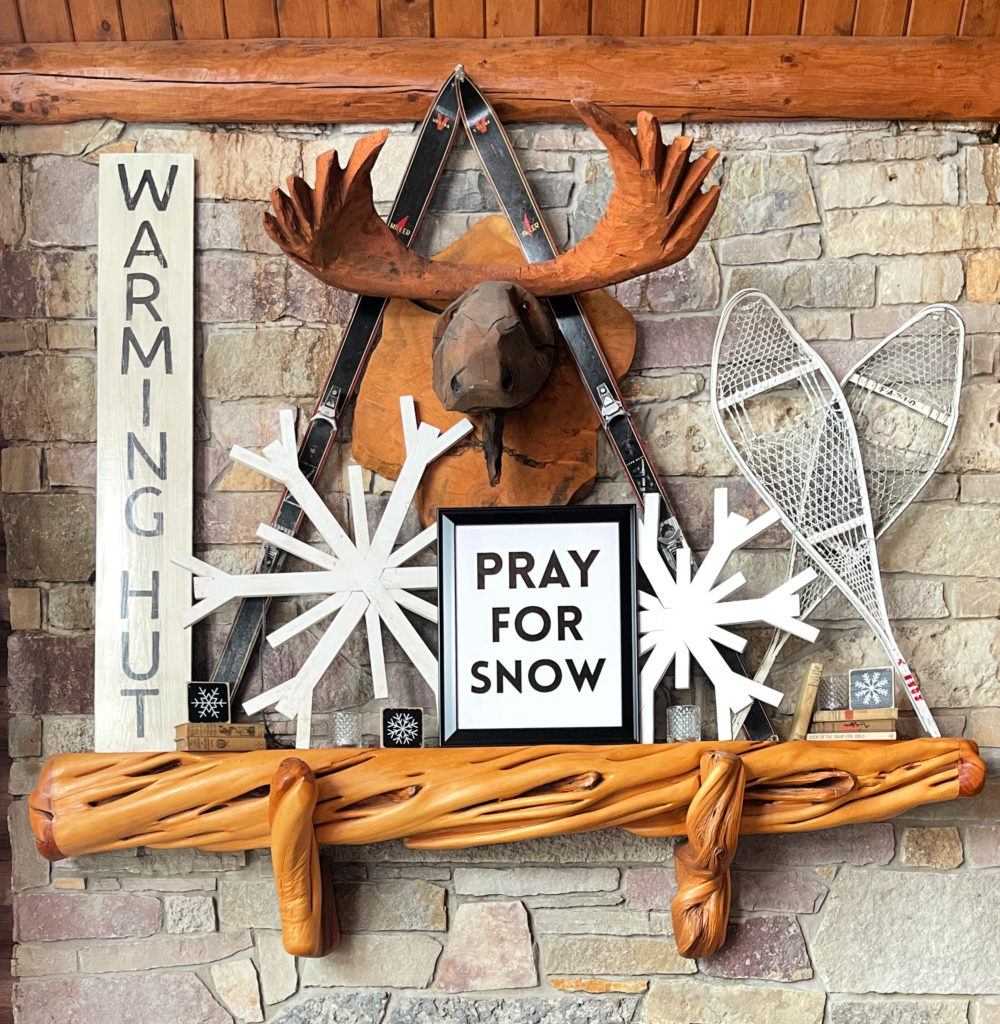 Get the Look


Enjoy these posts from my friends with more Winter inspiration.
Take the Tour
You are invited to the Inlinkz link party!
FOLLOW ALONG


Instagram ~ Facebook ~ Pinterest ~ Twitter ~ YouTube ~ Tik Tok ~ Liketoknow.it