I love reading books that uplift, motivate and make me smile. Life is Good by Bert and John Jacobs did just that. It was full of wisdom for living a life of optimism sandwiched between the stories of their childhood and the building of their company Life is Good. The book's tagline is "How to Live with Purpose & Enjoy the Ride."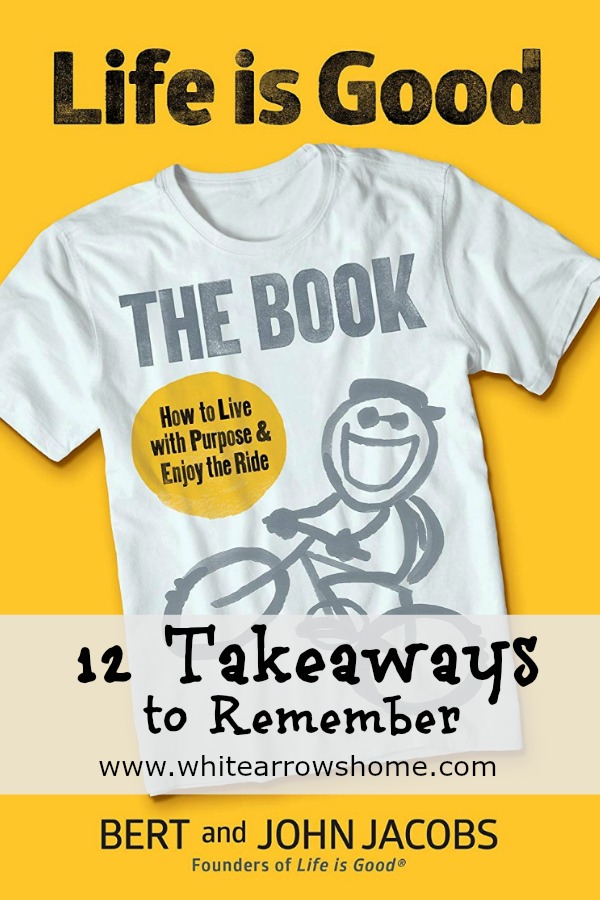 Brothers Bert and John share 10 Superpowers they live by and believe help define a happy life and workplace.
Openness
Courage
Simplicity
Humor
Gratitude
Fun
Compassion
Creativity
Authenticity
Love
Giveaway
I'll be giving away a copy of Life is Good by Bert and John Jacobs to one of my subscribers. Not a subscriber yet? Click the box below and sign up to receive my notifications of new posts and weekly newsletter and be Entered to Win!
15 Things to Remember
There is a strong link between optimism and good health.
My cup is always half full, I was born that way. It's one of the things I am thankful for. I tend to always lean toward looking at the good in a situation. I'm a fixer and a big toothy smiler. I like to spend my time building a world around me that is positive and encouraging as much as I can. One of the things I want to bring to my readers is encouragement and optimism.
Moms are powerful.
Bert and John credit their mom with their resilient and positive outlook on life. They said their mom Joan unlocked their imaginations filling their little house with "light, music, love, and her wild, infectious laughter." She was the one who would ask at the dinner table what was good about their day. I have to say my mom was powerful too, filling us with creativity, self confidence and positivity. It never once crossed my mind I couldn't chase my dreams because she always believed in me. I hope I am doing the same for my children. They are the joy of my life.
Stay open to new ideas and possibilities.
I love Bert and John's idea of "Yes, and." Those two words give way to listening and being willing to try things in new ways, to take thoughts and feedback from others and build on it. It's important to stay open to new ways to look at the World and let you thoughts grow. Read, travel, try new things and take the advice of children to find joy in what's new.
Be full of heart and courageous.
The beginning is the hardest part. That list of day dreams, hobbies you want to try or ways you think about getting healthier… just take one step. That's how I think about my goals. I try to just do at least one thing a day to get me closer. It's manageable, it gets me going. It makes me proud and encourages me to keep working at it. If it doesn't work even when I give it my best, I try to learn from it or take a different path. I know you can achieve great things, just take one step today to start.
Give me the simple life.
One of my favorite songs is Give Me the Simple Life by Steve Tyrell from Father of the Bride. It reminds me to not rush as much, to linger in conversations or sit a bit longer by the lake. I work at trying to say no to things that just fill my time and space with clutter and are not meaningful to me right now in this season. I don't spend much time on negativity, like watching the news. Filling my time with friends and family, being outdoors, encouraging Podcasts and reading good books are how I keep what matters most a priority.
Keep a sense of humor.
My husband and kids keep me laughing. They could have their own TV show, their own Saturday Night Live. I don't have their same quick wit and story telling ability, but I love being the audience. Vitamin L is how Bert and John describe laughter and I love this description. It is essential to a full life to have laughter.

Have an attitude of gratitude.
Living life gratefully takes a conscious decision and practice. Bert and John like to use the phrase "get to" instead of "have to" and I think that's brilliant. Just that simple mind shift can change how we feel and go about our daily activities, our job, our chores. Optimists see opportunities where others see frustrations. I want to forever be an optimist. Keep momentous and notes to remind you of what you are thankful for visible somewhere. Maybe in a big glass jar on the coffee table or on a bulletin board. The Jacobs boys call their letters from customers their Fuel. What a perfect term for those bits of positive motivation and memories that keep us going.
Find the fun.
What do you do that is fun, gives you bliss and fills your heart with joy? One of the best ways to find it? What did you love when you were a kid or when you were younger? Did you love to draw? Play a game? Sing? You may just find fun again in those same things.
Show Compassion
I loved reading about Project Joy and the program that Life is Good helped fund and support to help hurting children and the caregivers on the frontlines helping these kids. It's inspiring to read about a company that gives 10% of their profits to such a worthwhile effort. But LIG doesn't just give money, they give their time and hearts as well. Where can you help with your time, talents and gifts? What is the soft spot in your heart that can use you. Think of ways to show more compassion in your immediate circles as well. And don't forget to also ,give yourself compassion! What are you doing for yourself lately? Taking a long bath each night, a yoga class, enjoying coffee with a friend each week? You have permission to put your oxygen mask on first. Take care of wonderful YOU!
Let creativity flow.
Do you have a creative outlet? Even as adults creativity is so important. It's what let's us plan, dream and set goals. Having imagination is crucial for success. Find your favorite place to be creative, maybe it's a bench outside where you can sit under a tree and write in a journal or a spare bedroom where you can put a desk and inspiring quotes on the wall where you draw and color. Grown up coloring books became popular for a reason, our creativity wants a way out.
Be yourself.
As Oscar Wilde says, "Be yourself, everyone else is taken." It takes conscious effort to not compare ourselves to others in the social media age we live in. I have to be careful of it in my line of work. I see so much from my fellow bloggers that inspires me. Being careful to be inspired and not compare takes self talk and patience. It's ok for me to be an original, to be me and grow at my own pace. It's ok for you too! I love how Bert and John say, "Know who you are and act like it!"
Do what you love, love what you do.
I want to look back on my life and feel I have lived it with purpose and joy. Through hard times and easy times, I want to find ways to show love to others and enjoy the things I love to do.
I highly recommend Life is Good by Bert and John Jacobs! It was an easy read that is now full of my underlines and highlights and their creative art. I'm a quote collector and this book is full of them!
Remember to become a subscriber for a chance to win a copy of the book!
(Affiliate Links are shared for your convenience, read my full disclosure here.)
Order Your Copy
Read my 15 Takeaways from Girl Wash Your Face by Rachel Hollis.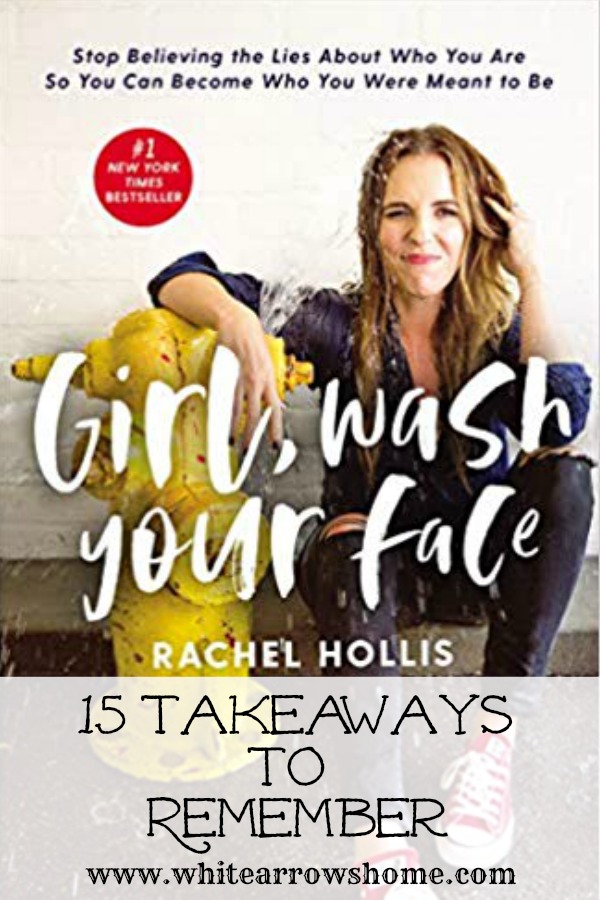 I'll be excited to share more inspiration with you each day on:
Instagram ~ Pinterest ~ Twitter ~ Facebook