I chose Girl,, Wash Your Face by Rachel Hollis as my Wait Time Book for December's Reading 3 Book Club. To learn more about Reading 3 go to this post. To find the other books I picked that month head here.

(Affiliate Links are shared for your convenience, read my full disclosure here.)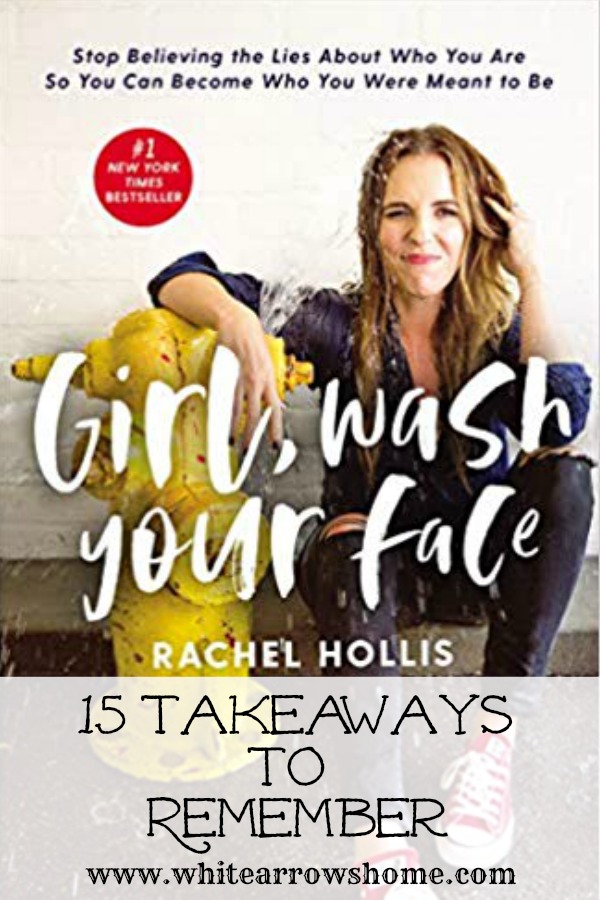 Girl, Wash Your Face had been on my To Read List for a while after hearing Rachel speak on several podcasts and seeing it EVERYWHERE! The title itself made me curious right away.
A lot of the wisdom from the book is not new to me and is already part of my belief system and how I live life. It is great encouragement though and validation to keep working each day on myself and my dreams. Girl, Wash Your Face was well worth the read and here are 15 reminders I take away from my time in it's pages.
I'll be giving away a copy of Girl ,Wash Your Face to one of my email subscribers. If you are currently receiving my White Arrows Home emails then you are already entered. If you don't get them sign up by clicking on the green box. I'd love to stay in touch with you so you don't miss a post!
15 Takeaways to Remember
Your life and happiness are up to you.
Do you believe that? I do. What kind of life do you want? Are you willing to put the energy and work into getting it? You are in charge of your life.
The lies in your head have become white noise and need to be destroyed.
What are the lies you tell yourself? Rachel based each chapter in this book on a lie, we as women, tend to tell ourselves. I bet you will find you are not alone and that the lies you tell are in these chapters. Humor, tough love and grace fill the pages through Rachel's life story and tips for replacing the lies.
"By an inch or a mile– forward momentum is the only requirement." It's a lifelong journey to grow and learn every day.
This is something I BIG TIME believe in. Every day I try to do at least one thing to take me toward my dreams. Some days are busier than others, some seasons in life require more attention to other things, but even a little daily step toward my goals is worth it. I don't give in to guilt when each day I do a bit toward achieving them.
Everyday wake up and work at being a better version of yourself.
Everyday. And if you mess up, as Scarlett O'Hara said, "Tomorrow is another day!" Wake up and try again!
If you want a better life than what you were born into, create it.
Today, so many things are possible for you. As Rachel said, google it and figure it out. Get help, learn from others. Do not blame your past if you aren't willing to find purpose from it and move forward.
Stop comparing.
If it is hard for you to see the staged photos on social media, spend less time on social media. If it is hard for you to feel like you can keep up with the friends you have, find friends who love you just as you are.
Surround yourself with positivity.
I don't watch the news, it makes me feel bad, down and negative. I don't like to feel that way, so I don't watch it. Instead I watch something that makes me laugh. The things that are stealing your joy, spend less time with them.
"Whatever standard you've set for yourself is where you will end up." Break the pattern and expect greatness from yourself. Work at it every day, make new habits. Make a plan and take action.
The first day is the hardest. Just start, try a small goal and spend a month trying each day to accomplish it. Good habits formed build mind and body recognition that you can achieve what you set out to do. After you accomplish several little goals the big ones will be easier.
Manage your own dreams. They can be as big as you let them be and as you are willing to work hard for. Don't be deterred by a "No." Name your goals and know they will take time and be hard to accomplish. Be audacious!
Audacious may be one of my favorite adjectives. At least it has been since Harry Connick Jr. reminded Sandra Bullock that she was audacious in Hope Floats. Anybody else LOVE that movie? (Sigh) Be audacious and be in charge of your dreams.
Live with intention to gracefully do your best.
This may just become my life's motto. I don't know if there is a more elegant and perfect way to say what the journey of life should be.
Goals don't expire and no moment is wasted. It's all preparing us to be our best.
I have shared before that one of my favorite quotes is from LL Cool J, "DDHD- Dreams Don't Have Deadlines." and I so agree with LL and Rachel! Keep working on your dreams EVERY DAY. Your dreams may change along the way, but everything you go through will be preparing you for where you end up.
Live in the fruits of the spirit: Joy, Patience, Peace, Kindness, Goodness, Faithfulness, Gentleness, Self-control.
This is such a good reminder. These are the values I have always held highly for myself. Right now I have an area of my life that is very hard for me to find the fruits in and it is so good to keep these words visual as a reminder to me.
Find your Gurus- Listen to podcasts, read books, attend conferences.
I am a nerd. I am one of those people who goes to conferences and loves gathering a tote bag full of information about everything. I am a crazy highlighter and a voracious notetaker. I love learning. I spend a lot of time in the car driving and waiting for kids during this time in my life. I use that time to listen to Podcasts while driving and reading my Wait Time Book while, well… waiting.
Use your Imagination. Find your formula for motivation.
Like Rachel, I have lots of playlists to help set my mood for whatever I'm doing. I have a playlist I call "A Good Day" that is full of songs guaranteed to turn your frown upside down. I have songs I consider my "Walk Out" songs like in baseball to get me prepared for entertaining, speaking, writing or workouts.
I like to surround myself with inspiration- quotes on the wall and books of favorite wisdom. I also love to surround myself with other inspirational people, other dreamers and doers who keep me curious and positive.
Do you keep a vision board? I keep several going on my Pinterest pages, and I also love to hang pictures of my dreams on a bulletin board in my laundry room.
One of my favorite things Rachel shared was about her cardio fantasies. I had no idea there was another girl out there like me! One of the things that gets me through hard workouts is imagining exactly how I will look on the beach. She has several other great ideas in Chapter 13 "I Will Marry Matt Damon". 😉
"When you are creating something from your heart, you do it because you can't not do it." It's not our business what someone else thinks of us.
I have always said this about what I do. I have had people, even people in my family say things like "she's just bragging" when I share my home on my blog. I am not bragging. Decorating my home and hospitality are my art. I can't paint or play an instrument, but home design and entertaining are my creative outlets. It is a passion and has always been part of who I am, it comes from my heart. I must do it!
When I announced that I was choosing this book on my Instagram Stories, I had someone share that their daughter's church group was reading it and was disappointed. My reaction after reading Girl,, Wash Your Faceis that it is not the best read for high schoolers, but geared toward young women in careers and relationships and building dreams, for moms of all ages and empty nesters wondering what their next chapter will be.
If you are looking for a book to give you perspective, hope, practical advice and a true best girlfriend's words of wisdom, then pick up a copy of Girl Wash Your Face and be sure to have a highlighter in hand! Be ready to come away ready to name your dreams, find purpose in your past and begin living each day with intention toward being the best version of YOU.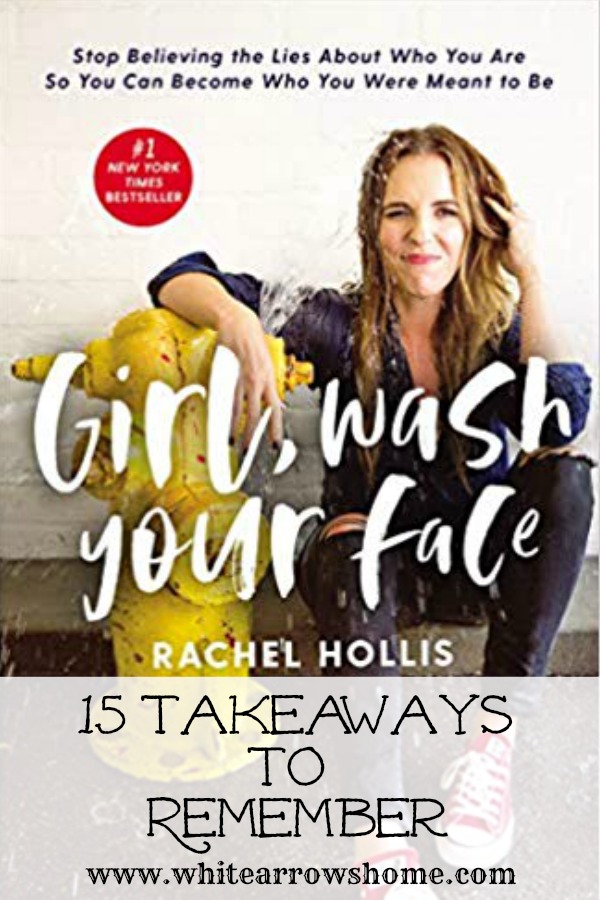 And remember to subscribe to my email list so you don't miss future posts and to be entered into the Giveaway of a copy of Girl ,Wash Your Face. If you already get my emails you are already entered. Thank you to all my current and new followers!
Want to hear more from Rachel? I enjoy listening and learning from her weekly Podcast, Rise. You can follow her on social media @msrachelhollis or her blog The Chic Site.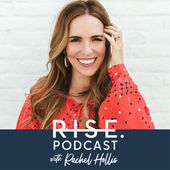 I'll be excited to share more inspiration with you each day on:
Instagram ~ Pinterest ~ Twitter ~ Facebook


(Affiliate Links are shared for your convenience, read my full disclosure here.)