White Arrows Home Book Club #7
I don't know how we got this far into the month already! Wait, yes I do. It's May. May tends to feel just as busy as the Holiday season with spring sports and end of the school year activities. So I cut myself a little slack, and I hope you do for yourself too, as we get the "To Dos" done with a bit more grace.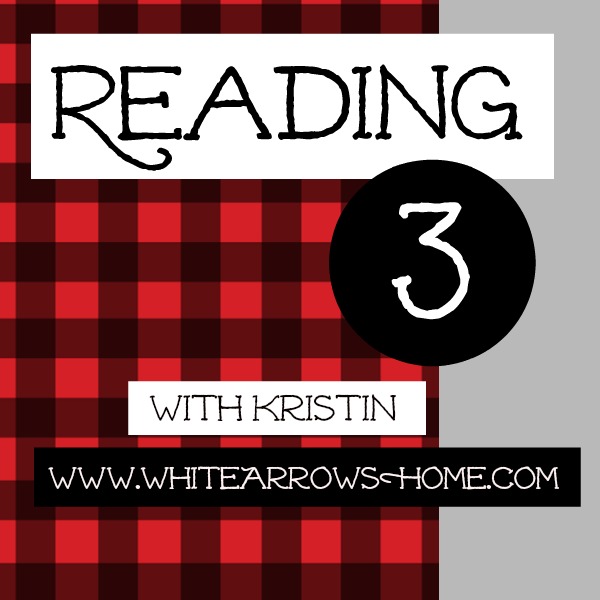 Reading for me never feels like a "To Do" though. It feels necessary.
This is the seventh month of reading together for my White Arrows Home Book Club. I have really enjoyed these books! I'd love to know what has been your favorite so far. You can let me know in the comments below.
I usually have three books going at once. It sounds like a lot to read three books a month, but I have found a way to make it work for me. You find what works for you and read one, two or all three books with me.
If you don't finish by the end of the month? No worries! Happens to me too!
If you don't end up liking one of the books? No worries! I'm also reading them for the first time.
If you can't get to any of them? No worries! Add them to your list for later.
This is a no guilt book club designed to share with you my love for reading and encourage you.
I loved the books we read last month! If you didn't get a chance to add them to your reading list, check out the post here.
(Affiliate Links are shared for your convenience, read my full disclosure here.)
For the Love of Reading Book
I choose one book a month to read that is usually a work of fiction and has been recommended to me or I have found on a best seller list. It may have been a book that caught my eye in an airport bookstore or on the racks at our local Walmart. I often keep my lists of books to read in my "Save For Later" cart on Amazon, then move them up when I'm ready to read them.
This month I've chosen Where the Forest Meets the Starsby Glendy Vanderah. This is exactly one of those types of books where I picked up because of the cover and the title. After the reading the back I was excited to give it a try.
A mysterious child shows up at the cabin of Joanna, a woman who has been through a lot of recent hardship. The girl says she has come from the stars to witness miracles. Joanna asks her neighbor Gabriel to help her find out more about the child and the three form a strong bond.
Did you ever see The Odd Life of Timothy Green? This reminds me of that movie a bit. We shall see. It's been on the Amazon Charts, Wall Street Journal and Washington Post best seller lists.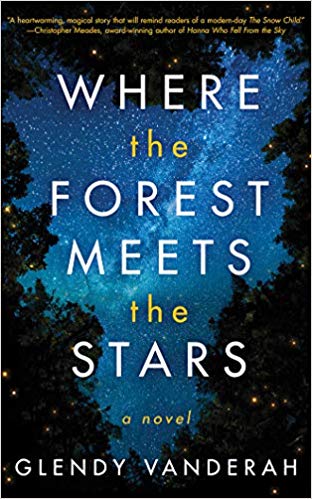 I read this book in the quiet moments while the kids are playing or before bed.


Wait Time Book
I keep my Wait Time Book in the car or in my purse so I always have something to do. This month it's with me when I'm sitting at track meets with long breaks between my daughter's events.
A few months ago I heard an interview on the radio with an author. I was so excited to get her book! The Turquoise Table by Kristin Schell is all about being neighborly and welcoming right from your own front yard.
It seems like the perfect book for this time of the year as people start to venture out of their houses and into their yards. People are out biking and walking in their neighborhoods where it makes it easier to say hello and get to know each other.
Remember the days when you knew everyone in your neighborhood?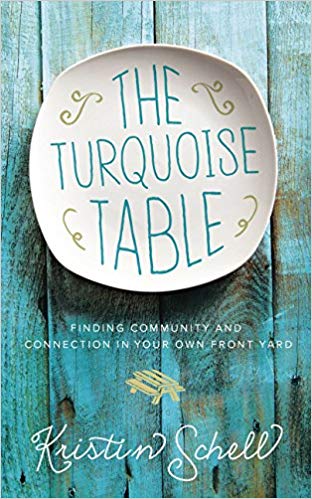 Quiet Time Book
I heard Osheta Moore interviewed on one of the podcasts I listen to (For the Love) and hurried to put her book Shalom Sistas in my Amazon Cart.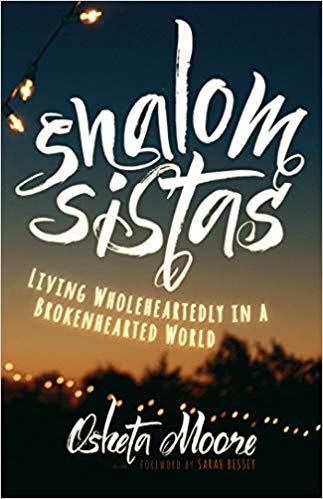 Shalom is often translated from Hebrew to mean Peace. Osheta helps teach us what the Bible says about Peace and how, as women, we can practice peacemaking.
My quiet time book I try to read a chapter a day of each morning, before the house wakes up, to help my day start with more purpose and intention.
Read With Me

Join Me as I share more inspiration with you each day on:
Instagram ~ Pinterest ~ Twitter ~ Facebook