One of my favorite things to do is decorate my cottage front porch, especially for Spring and Summer. I not only want to make it welcoming, but also comfortable for sitting and watching the kids play out front.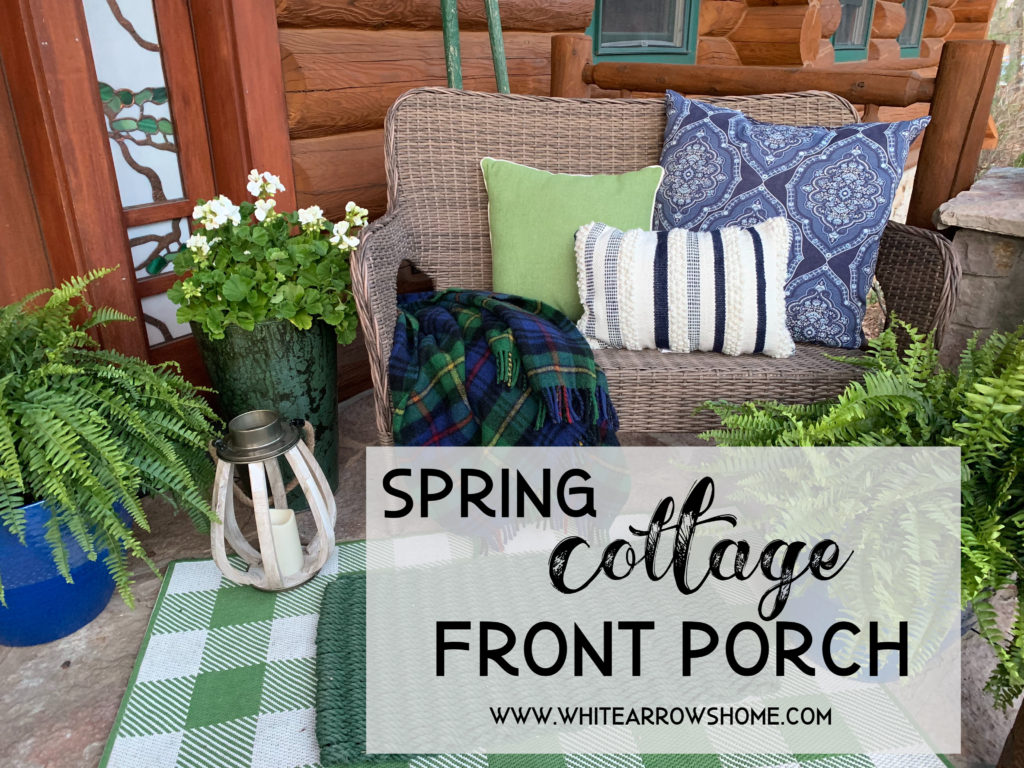 I'm excited to join some talented blogger friends today for a Spring Porch Tour hosted by Amy of White Cottage Home & Living. You can find links to all the blogs on the tour at the bottom of my post.
If you are new to White Arrows Home, welcome! I'm so glad you are here visiting our lakeside log cabin home in The Northwoods of Wisconsin.
(Affiliate Links are shared for your convenience, read my full disclosure here.)
There was so much I loved about last year's porch that I wanted to keep a lot of it and just add a few new items. You can see last year's Summer Porch here.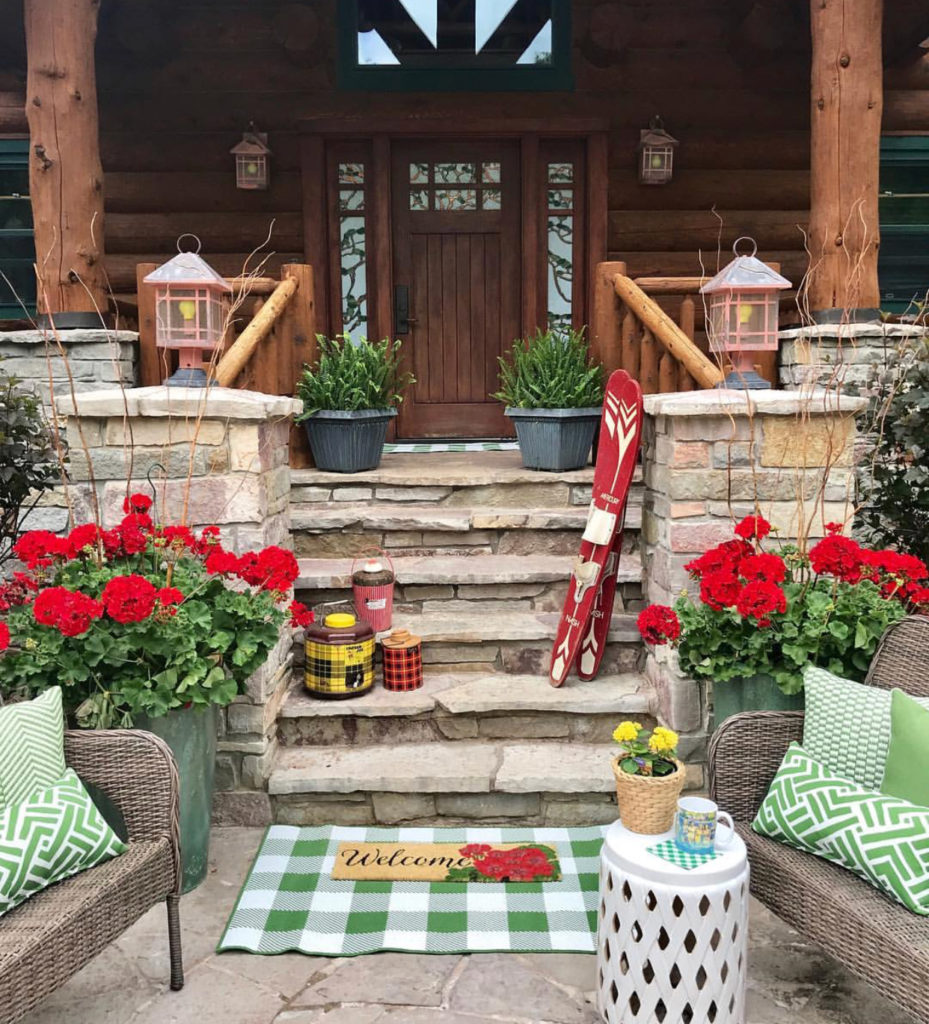 I loved the green and white pillows I had found at Target last year and wanted to keep using them. I fell in love with some blue pillows at Walmart and decided adding them with the green would be a beautiful change without having to spend much money.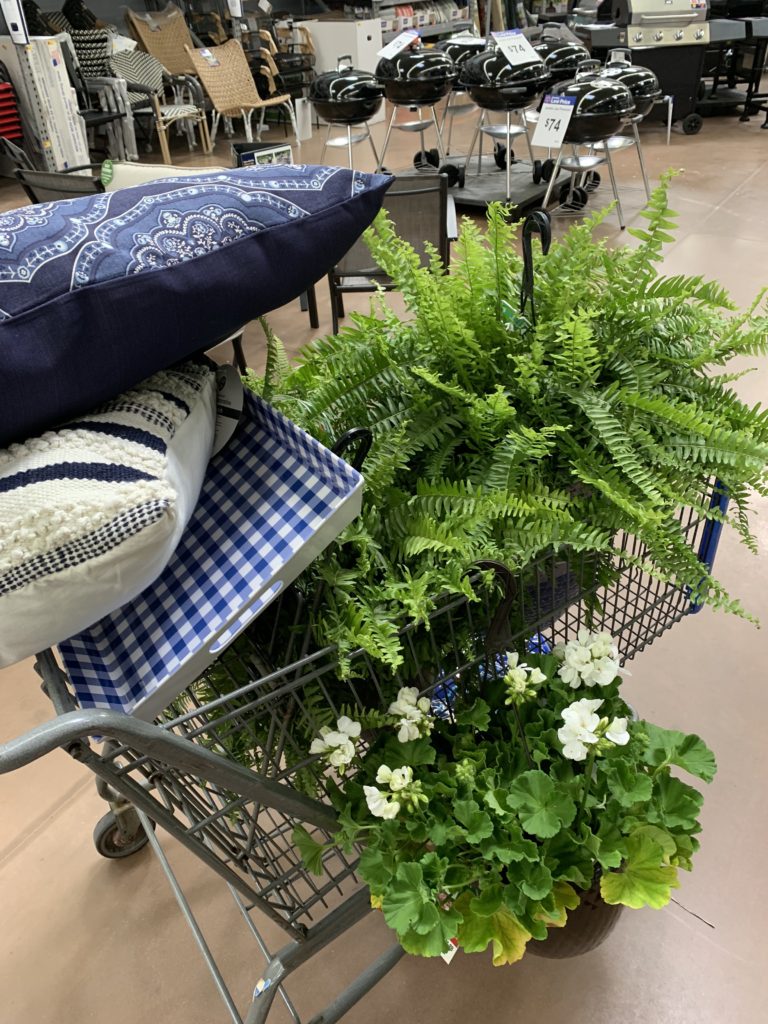 Ferns are one of my favorite plants to have on the porch. I picked up two blue plastic pots and two ferns to put inside them at Walmart.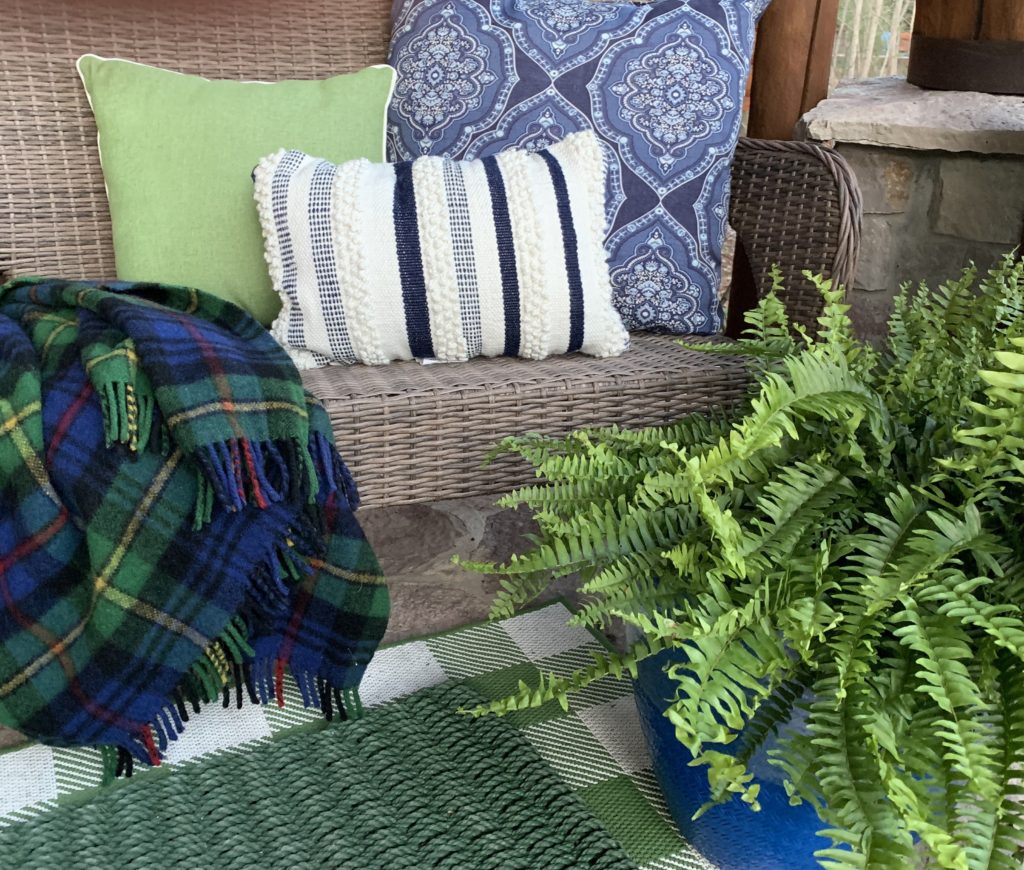 I love the way the blues and greens look together. It can still be cool this time of year, especially in the mornings and evenings so I pulled out a blanket from my vintage collection of camp blankets to keep nearby.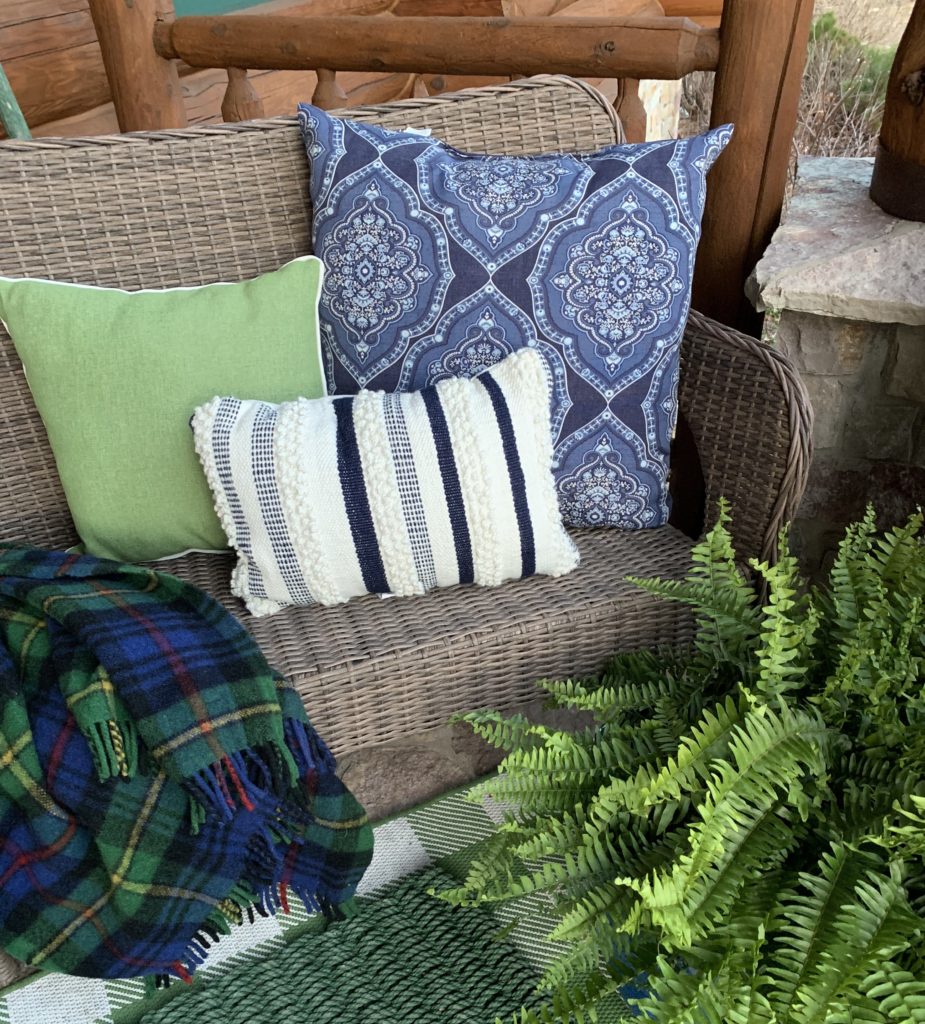 Last year I found green buffalo plaid rugs from Target that I have loved. I had them out all year long and they held up beautifully, keeping their color and staying in good shape. I wanted to use them again this year. This year I layered a Cape Cod woven door mat on top. It's another favorite I got last year at Stoney Creek Home and Garden.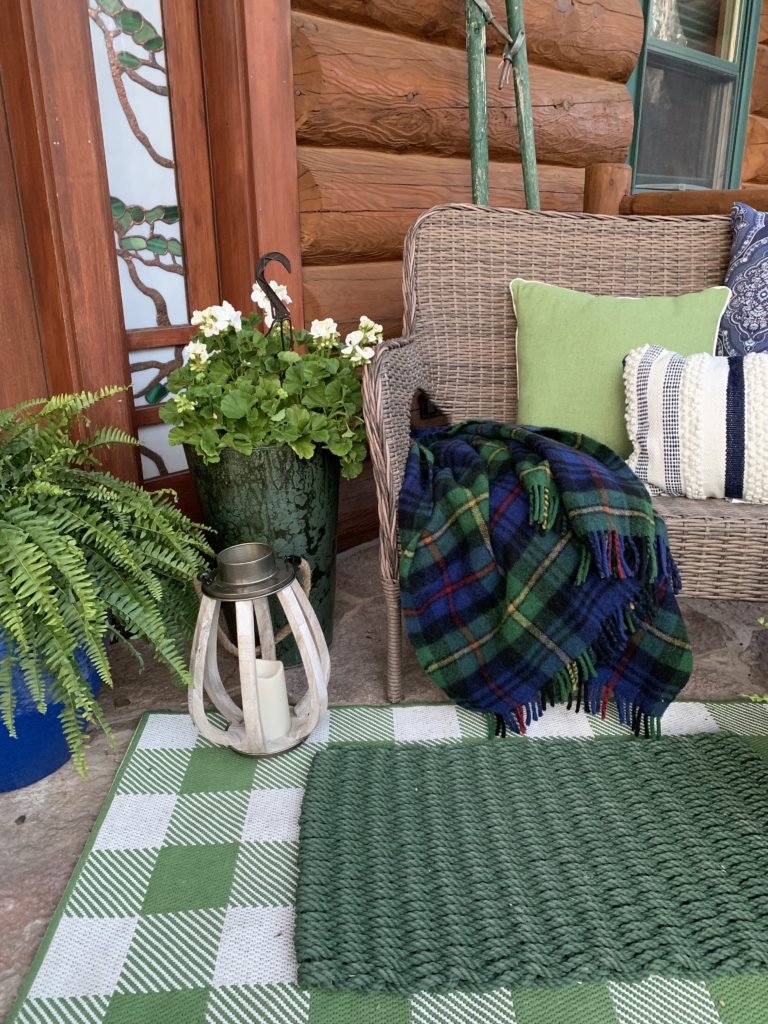 I usually just buy hanging pots to put in my planters. It's so easy! Then I just cut off the hanger with scissors or wire cutters. If I need height inside the pot to hold up the plant I put a log inside the planter and set the pot on that.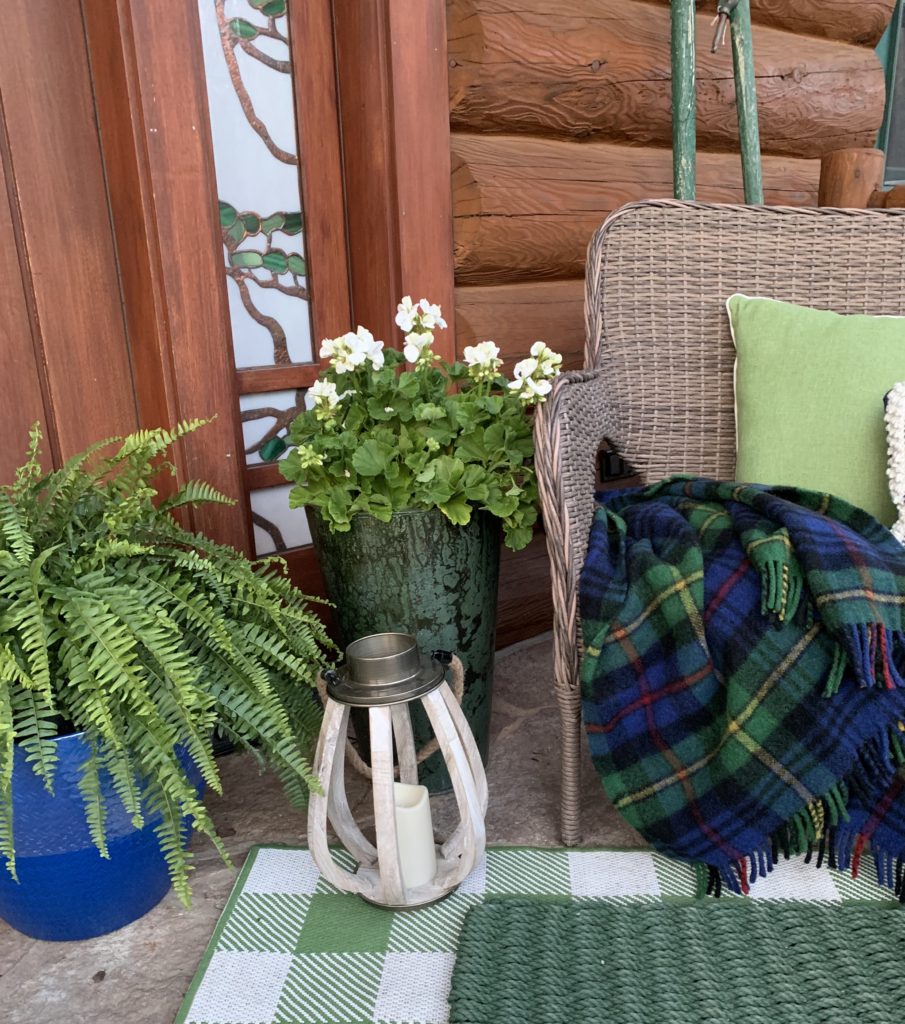 I love this lantern I found at Walmart! I also love these benches! They are comfortable, lightweight, hold up so well in the weather and are beautiful!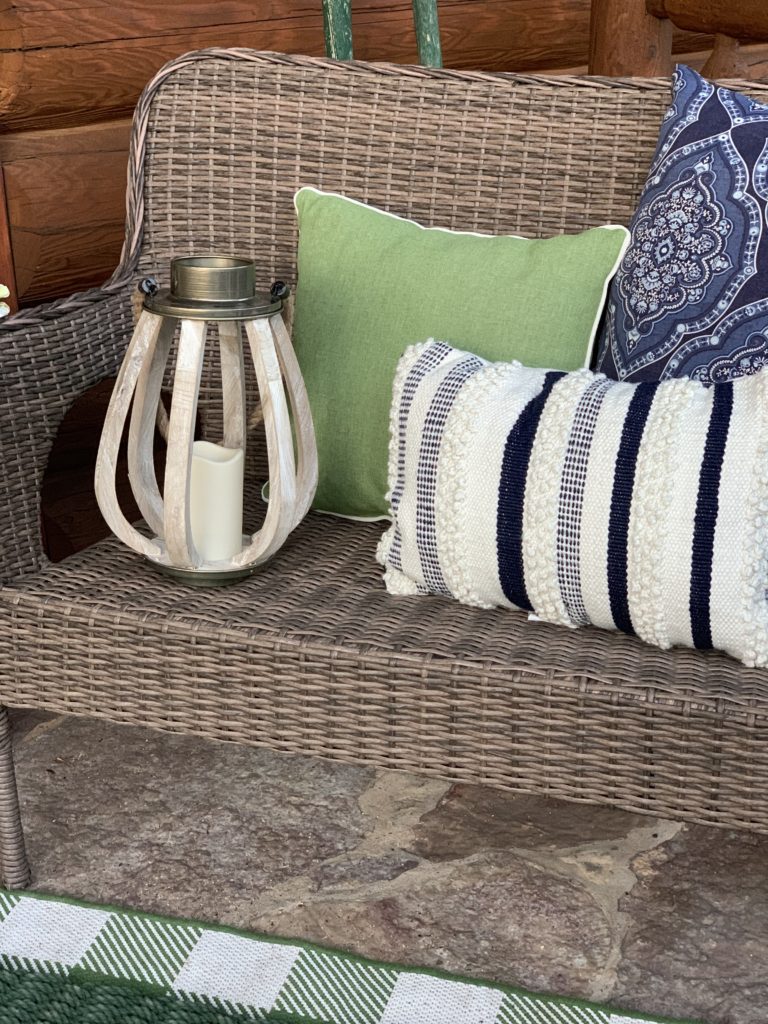 I usually love having red geraniums around. I think they are such a classic. This year I decided to use white geraniums instead.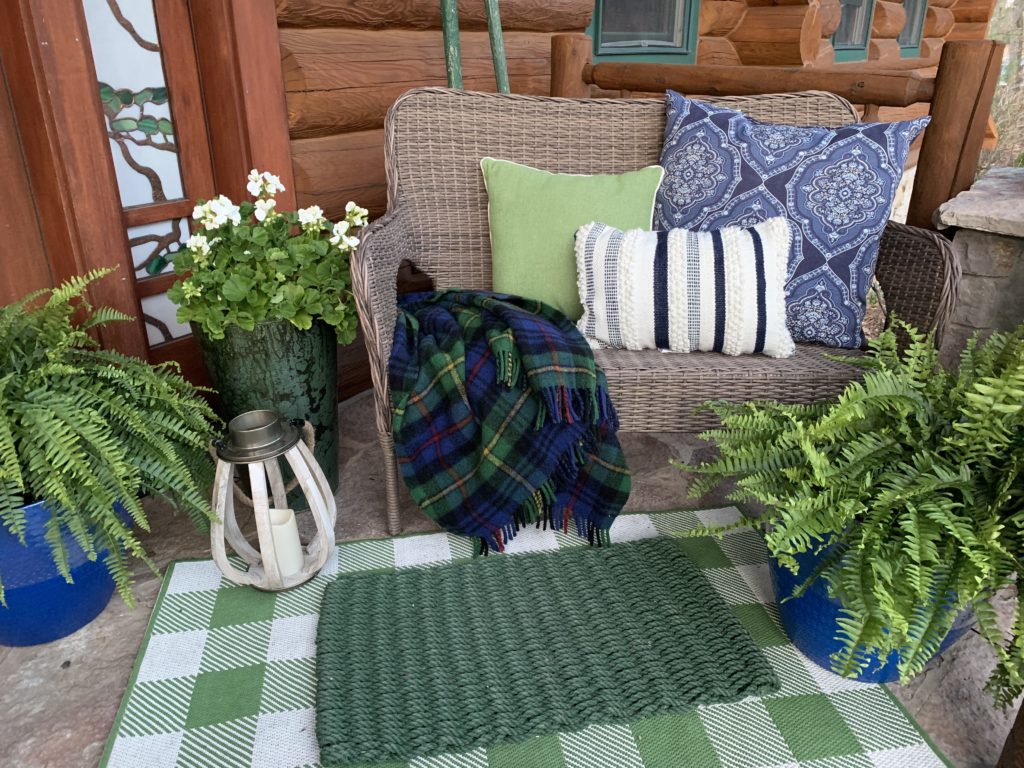 The green pots are from Stoney Creek Home and Garden. Vintage green oars lean behind the bench. You can see in the background we are still waiting for Spring to come here in The Northwoods of Wisconsin.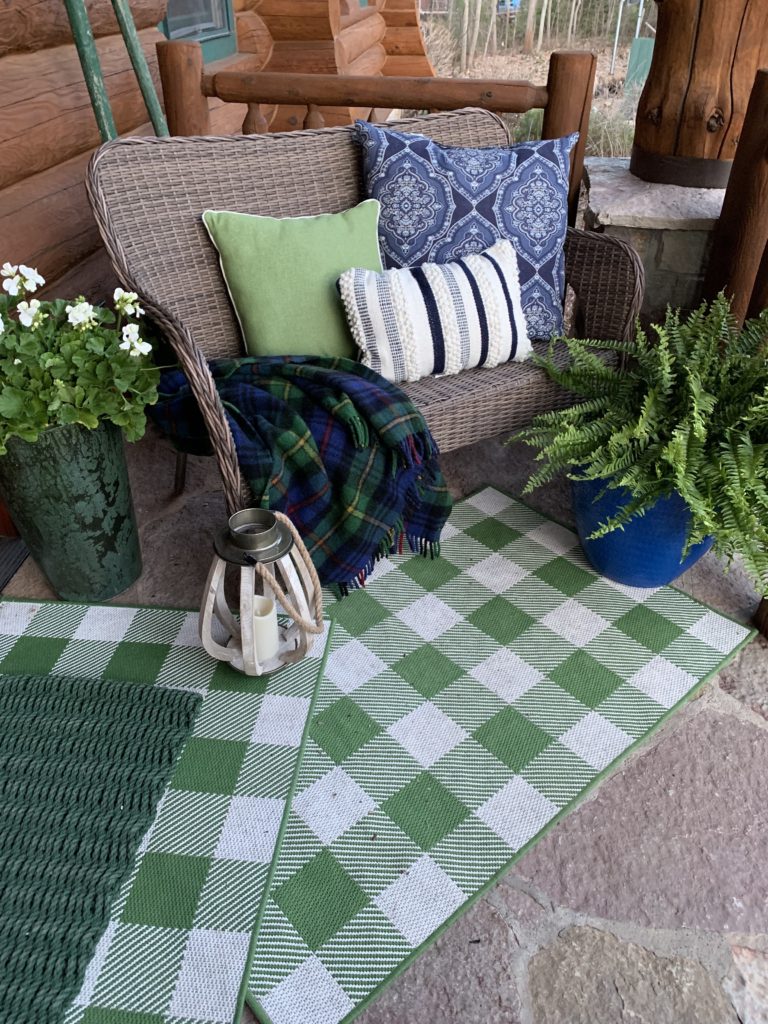 I hope you will continue to follow me! Sign up below to receive my emails and follow along on your favorite social media site!
Join Me as I share more inspiration with you each day on:
Instagram ~ Pinterest ~ Twitter ~ Facebook




Follow The Tour
You are invited to the Inlinkz link party!