Here are 14 Advent Devotional Books to Add Meaning to the Christmas Season
(Affiliate links are used for your convenience. Read my full disclosure here.)
The past few years I have purchased the Advent studies from She Reads Truth.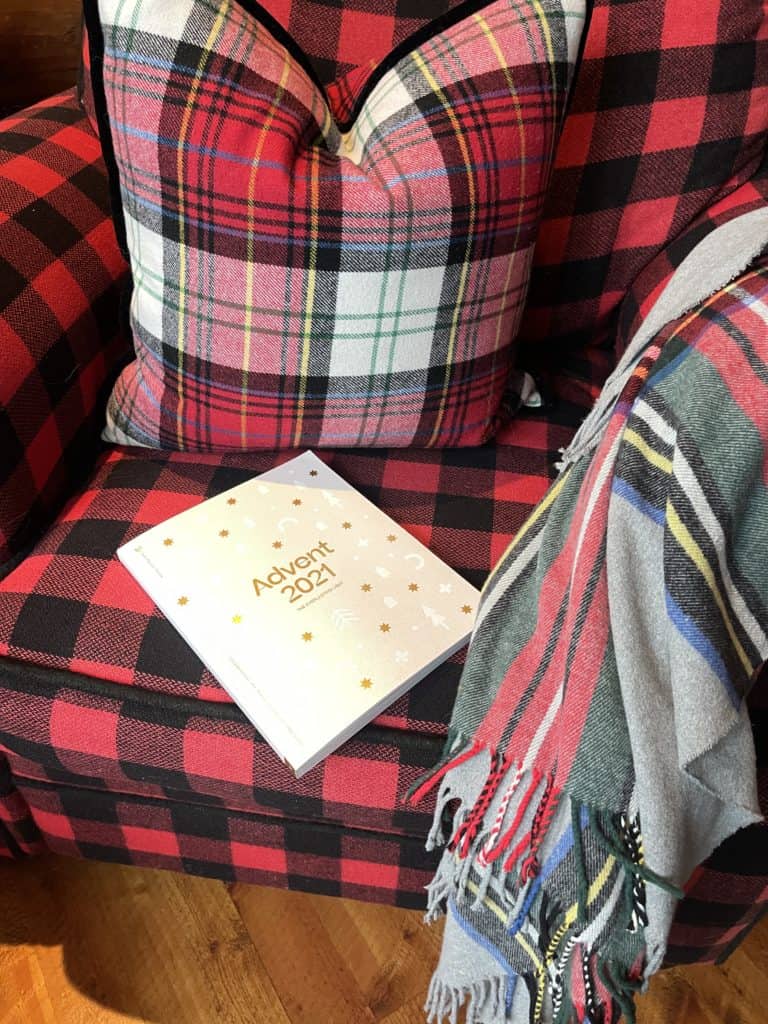 I have really enjoyed the daily devotions and the extras included during the week for adding holiday traditions and recipes to connect the season to all that is special about Advent.
Often the themes are based on a favorite Christmas hymn title and lyrics.
This year it's He Alone is Worthy.

One of the things I love about the She Reads Truth studies is that they do a book focused around the same readings but for men with He Reads Truth.
I gift the books to my daughters and sons so that we are already the same devotions together and can talk about it throughout the season so having the men's and women's books works so well.

There are so many wonderful devotion books out there.
Many of them I have carried in my shop and they have been great sellers and are from wonderful authors from esteemed publishers.
Here are some I recommend.
The 25 Days of Christmas: A Family Devotional to Help You Celebrate Jesus

As I do for my young adult and teen kids, these devotionals make great gifts.
Gift one to your mom and sister and read together.
Pull together a group of friends to read together for the season.
The Gifts of Christmas: 25 Joy-Filled Devotions for Advent

Reading an advent devotion book helps to keep us focused on what the Christmas season is truly about.
Making time to read each day can give us the moments of slowness and reflection that are hearts so crave in such a busy time.
Shadow and Light: A Journey into Advent

Even though we may have heard the Christmas story many times, there is still so much to learn.
There are new insights that each book can bring to light.
The Bible is God's living word so is active and intended to speak to us right where we are in the year and day of our life we are living.
What the author's of these devotions pull out of The Word and teach us through their writing will be a blessing.
Emmanuel: An Invitation to Prepare Him Room at Christmas and Always

You could read the same devotion every Advent year after year and different parts will touch you each year.
You could also choose a new book each year to start a collection of beautiful Christmas devotions.
Unwrapping the Names of Jesus: An Advent Devotional

Embracing Advent: Rediscovering Christmas in the Chaos
These devotions I'm sharing are perfect for your personal quiet time this Christmas, but there are lots of Advent devotions written for families and couples too you can easily search out.
Some of the books are a short reading that takes minutes and others are more in depth.
Choose what is best for you.

Many of these are from some of the most respected pastors, speakers and writers and have books, devotions, podcasts or talks to listen to all year long.
Prepare Him Room: A Daily Advent Devotional

Whether you take time to read in the quiet early morning, or at night by the twinkling lights of the tree, establish an Advent routine that you look forward to each day to keep you accountable.
Curl up under a cozy blanket with a cup of your favorite warm drink.
Underline the parts that speak to you and put the date inside.
Jesus Listens–for Advent and Christmas, Padded Hardcover, with Full Scriptures: Prayers for the Season

Pick out a journal for the season as well and journal your thoughts and reflections each day from what you are learning and applying.
Add in special memories with friends and family too.
You'll have a beautiful memory book of this Advent to go back to.
Joy To The World: Daily Readings For Advent

Is there anyone you could share this post with to spread the Advent reading tradition with?
Pass on the link or gift them a copy that interests you too.
Hidden Christmas: The Surprising Truth Behind the Birth of Christ

The First Songs of Christmas: A 31-Day Advent Devotional: Meditations on Luke 1 & 2

The Greatest Gift: Unwrapping the Full Love Story of Christmas

Because of Bethlehem: Love Is Born, Hope Is Here
Your heart may be yearning for just what an Advent reading can give.

Some devotions even have extensions like adult coloring books, journals or scripture memory cards.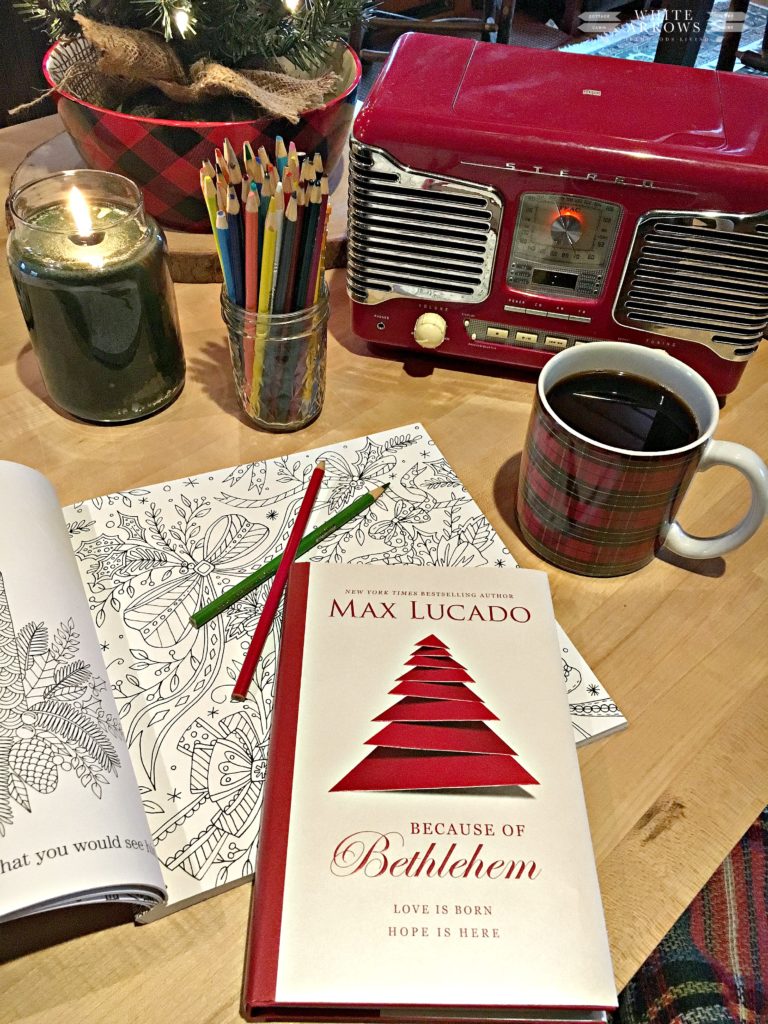 I pray that this Christmas will hold even deeper meaning for you and a focus on Jesus Christ our Savior's birth and that one of these devotion books can help you do just that.
Shop Advent Devotions


FOLLOW ALONG
Instagram ~ Facebook ~ Pinterest ~ Twitter ~ YouTube ~ Tik Tok ~ Liketoknow.it