A LOOK BACK AT THE PAST WEEK + A LOOK FORWARD AT THE WEEK AHEAD. ENJOY THIS REFLECTION FROM MY NECK OF THE WOODS.
(Affiliate links are used for your convenience. Read my full disclosure here.)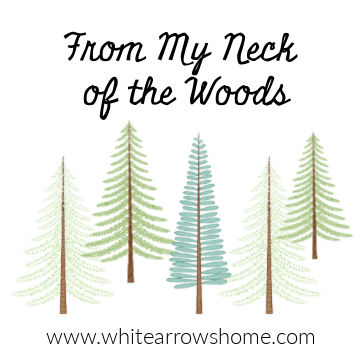 HIGHLIGHTS OF THE WEEK
Watching my son play in the D3 football playoffs. They lost, but what a great season! Besides the joy of watching him play the game he loves and family time at games on the weekends, a highlight for me was making some wonderful new friends with the moms of his buddies.
Such a fun night at The Shop for Deer Widows Night! So many amazing friends and customers came out. It felt like a reunion. My friend Marni was there with a pop up in The Paddle Club. She had samples from her chocolate company, Infusion Chocolates, that we just began carrying in The Shop. Purchase HERE.

They make the best gifts for everyone you know and these hand painted artisan chocolates are made right in Madison! For us they specially boxed beautifully wrapped 4 packs of S'mores and Old Fashioned. There's also a 16 piece assortment box we carry. You can also build your own box using our link to their website.
Marni was also mixing mocktails with her Forage Kombucha and offering sips to all the ladies in attendance.

Do you drink Kombucha? This kombucha (fermented tea) is my favorite! It has great flavor, not too vinegary and is canned so beautifully. I have one each afternoon. It's not only a refreshing treat, it's good for my gut biome with all the probiotics.
Looking for where to pick some up? We have a cooler at the front of the shop full of the many flavor choices you can pick up when you are in shopping or just stop by and pick up some up anytime.
We have been making the move to mocktails. There are so many great non alcoholic spirits available now with amazing flavors and you get to drive home and feel great the next morning!

Another reunion kind of feeling being back on a zoom with some blogging friends who meet weekly to learn from each other and give encouragement. I haven't been on the call in quite a while and it felt so good to be with these amazing ladies again! Do you have a group of coworkers/friends/mentors that you meet with regularly?
WHAT I'M READING
One of my friends, TK Shefield just published her first book.
She held a book signing at my shop last week during our Deer Widows Night Event and sold out of the books she brought along to sign.
Tracy says her cozy mystery, that takes place in The Northwoods is like a Devil Meets Prada with a Wisconsin Supper Club.
You can keep up with Tracy on her Instagram and other socials @thebackyardmodel.

I'm so excited to start reading my copy!
You'll be able to purchase them in The Shop soon!! Until then, you can purchase HERE.
I'll also be gifting my kids (and myself) our Advent reading for this season.
It's a tradition I shared with you last week that I just love.
You can get your copies HERE.

What I'm Watching
Oh my goodness!
Have you watched All the Light We Cannot See on Netflix yet?
I read the book several years ago and loved it, many of you may have too.
Turning into a four part series was brilliant, rather than just one movie.
It made it easy to binge straight through or watch in doable chunks.
The casting was phenomenal, so was the set development.
If you lived next door, I would come over and rewatch it with you!
What I'm Listening To
I was just a guest on the Rooted in Retail podcast.
It was such an honor to be asked and I had such a great time talking to the host Crystal Vilkaitis about my journey to shop owner.
You can listen to the episode Behind The Scenes Of A Dream with Kristin Lenz of White Arrows Home HERE.

Encouragement

This Week's Posts

CHRISTMAS DECORATING WITH VINTAGE HOLIDAY THERMOS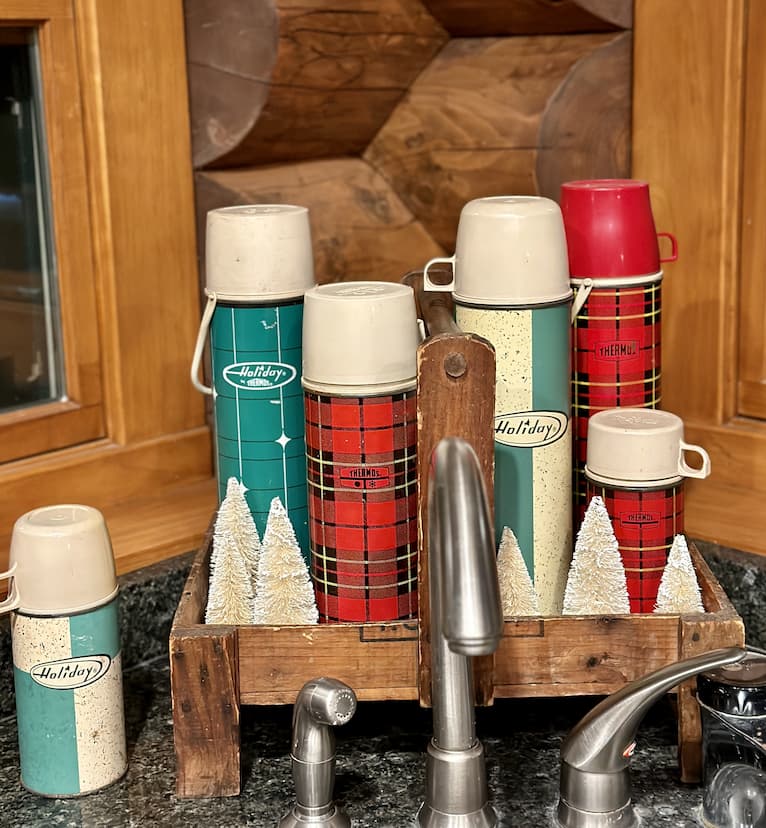 A COZY CABIN CHRISTMAS TABLESCAPE PERFECT FOR ENTERTAINING FAMILY AND FRIENDS FOR THE HOLIDAYS

PERFECT SIDE DISH: ROASTED CARROTS WITH GREMOLATA, DILL AND TOASTED WALNUTS

Did You See This?
10 TIPS TO KEEP FAMILY AROUND THE TABLE LONGER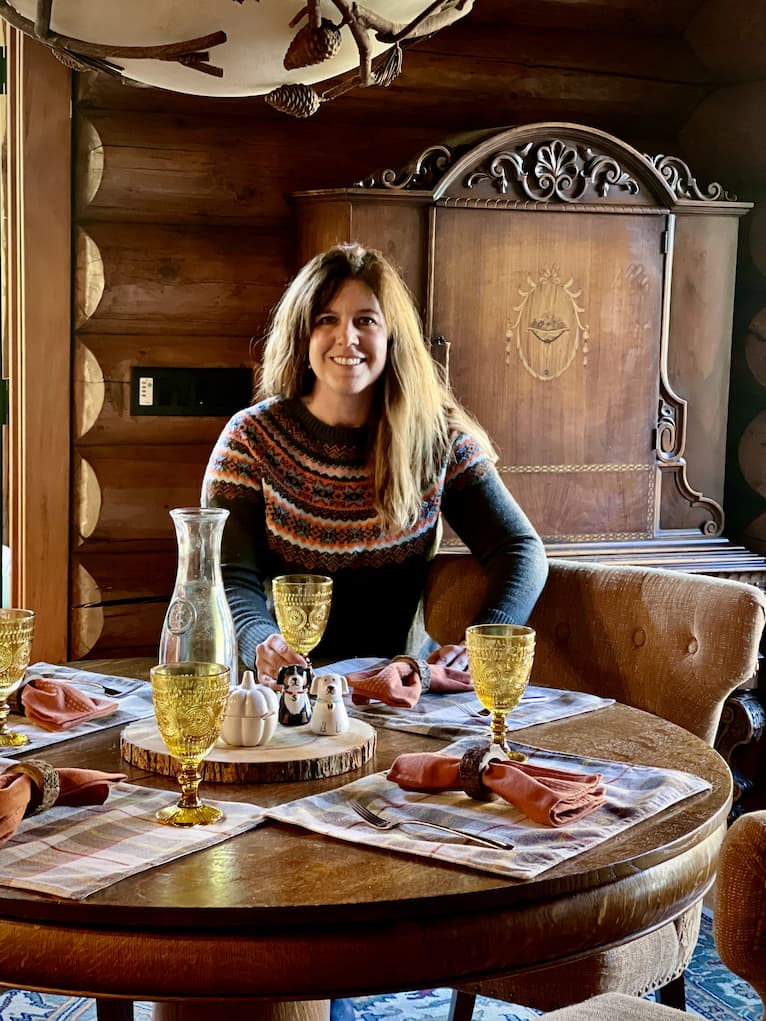 GATHER AROUND- STYLING GAMES INTO DECOR TO ENCOURAGE CONNECTION

In The Shop



MORE INSPIRATION FROM AROUND THE WEB
Enjoy these posts from my inspiring friends.
Have a great rest of your weekend!
FOLLOW ALONG
Instagram ~ Facebook ~ Pinterest ~ Twitter ~ YouTube ~ Tik Tok ~ Liketoknow.it