White Arrows Home Book Club #12
Kristin Lenz shares what she's reading each month. This month she's chosen four books to inspire and enjoy. They are great for travel, book clubs or curled up by the fire!
I'm excited to be back and sharing what books are on my nightstand, in my purse and in my ears this month. I hope you will join me in reading them all or even just one. Whatever works for you! See how I fit so many books into my busy days inthis post.
(Affiliate links are used for your convience. Read my full disclosure here.)
Quiet Time Book
This Month I'll Be Reading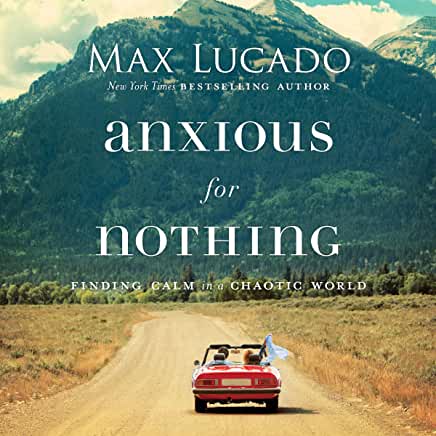 Something we are all looking for is a little less busyness, a little less anxiety and a little more calm. Max Lucado is one of my favorite authors and I find so much encouragement and practical advice in his books. In Anxious for Nothing he helps us dive into Philippians 4:6-7, a verse I constantly recall, and how to keep anxiety from ruling your days.
Do not be anxious about anything, but in every situation, by prayer and petition, with thanksgiving, present your requests to God. And the peace of God, which transcends all understanding, will guard your hearts and your minds in Christ Jesus.
Read Anxious for Nothing with me!


Wait Time Book
This Month I'll Be Reading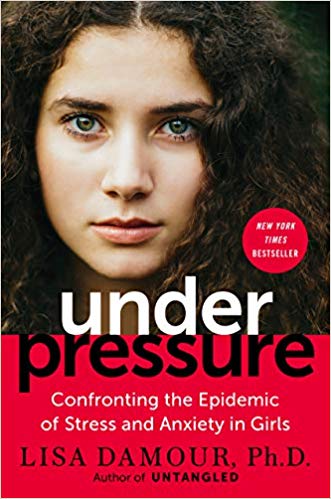 I love my kids' school! They are always trying to learn new ways to teach and reach kids. It's a PreK- 8th grade school with a wing for primary, intermediate and middle. The middle school teachers introduced a book club this year with parents, to read from their choice of six different books about teenagers. In the first month I read Real Boys by William Pollack. This month I'm reading Under Pressure by Lisa Damour, Ph.D.
Dr. Damour shares how to confront the "epidemic of stress and anxiety in girls." She explains why it's on the rise and practical tips to help our daughters. This book is a must read for anyone with preteen/teen girls. As a mom of boys, and girls, I am finding it can be a helpful read for mother's of teen young men too.
Read Under Pressure with me!
Chore Time Book
This Month I'll Be Reading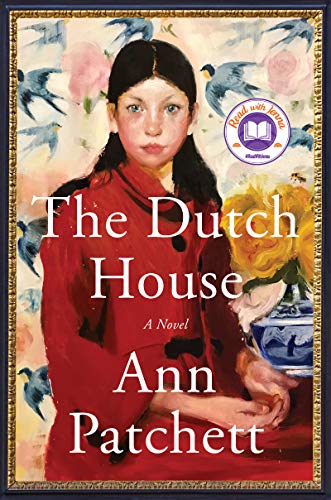 My Chore Time Book I always listen to on audio. It's my favorite trick for enjoying cleaning, gardening and other tasks that aren't always my favorite. Having a book to listen to actually makes me look forward to the daily jobs, so I can catch up on a favorite story. I put my headphones in my ears, but my phone in my pocket, push play and get to work.
This month I chose The Dutch House by Ann Patchett. My friend Angie was the first to recommend it to me. As soon as she told me it was read by Tom Hanks, it was a must!
Listen to The Dutch House with me!
For the Love of Reading Book
This Month I'll Be Reading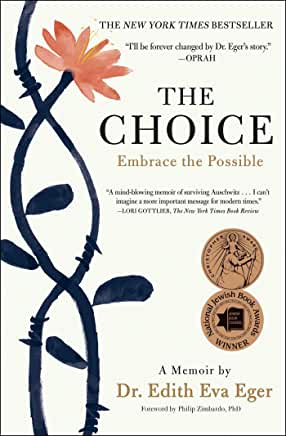 I love looking through airport bookstores when I am traveling. On a recent trip I picked up The Choice by Dr. Edith Eva Eger. Usually, I don't read the books I share with you before hand. I'm reading them along with you. But as I started to plan for this month's readings I was pulled into Dr. Egar's story and could not put it down. It will forever be one of my top reads. And as soon as I finished, my husband picked it up and had the same reaction.
Dr. Egar shares her story of courage as a prisoner at Auschwitz and how learning to come to terms with her own trauma has helped her heal and be able to help others.
Read The Choice with me!
Follow this link to see all my book recommendations and favorite reads.


Follow Along
Instagram ~ Facebook ~ Pinterest ~ Twitter